Name: Ishwari Patil
Age: 24
Height: 1.63 m
Current city: Mumbai, India
Occupation: Yoga and Personal Trainer
Have you always lived a relatively fit lifestyle? How did you get into yoga and how long have you been doing it for?
I began my fitness journey around 5 years ago, before which I was a regular college going student who enjoyed eating junk food everyday with friends.
I struggled a lot initially to stay consistent as I had very little knowledge about fitness. I began my research, started reading and gathering knowledge from the top people in the fitness industry, started practicing yoga and body weight exercises and I never looked back since then.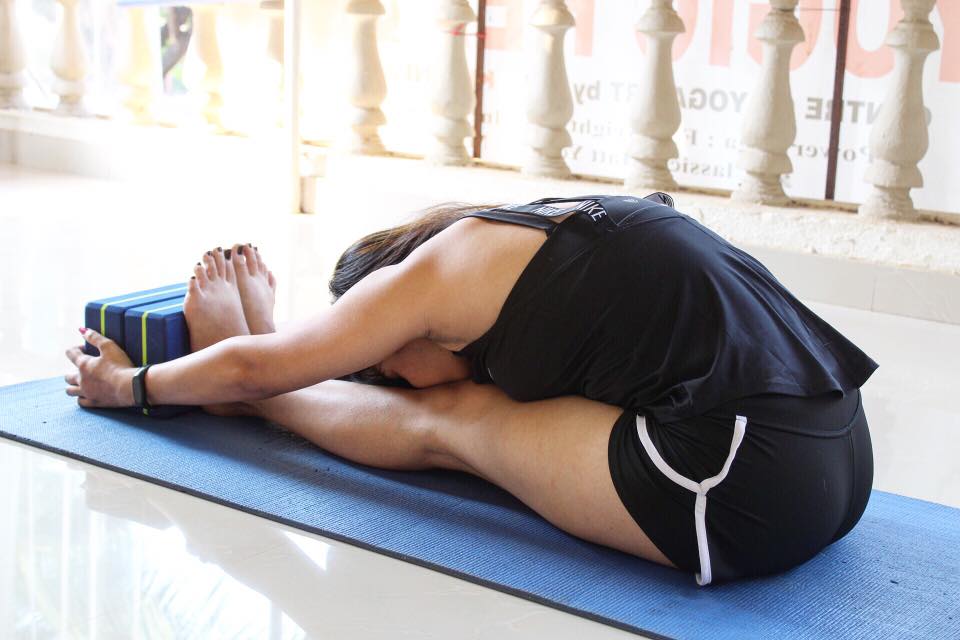 Have you been living in Mumbai all your life?
Yes, I am born and brought up in Mumbai. As a school kid I always had an active lifestyle and enjoyed sport activities such as badminton, swimming, tennis, skating and aerobics since a young age. I also enjoyed playing cricket with my brother and his friends.
What other forms of training do you enjoy?
I love weight training and occasionally enjoy mix martial arts. MMA is one activity that I want to practice regularly.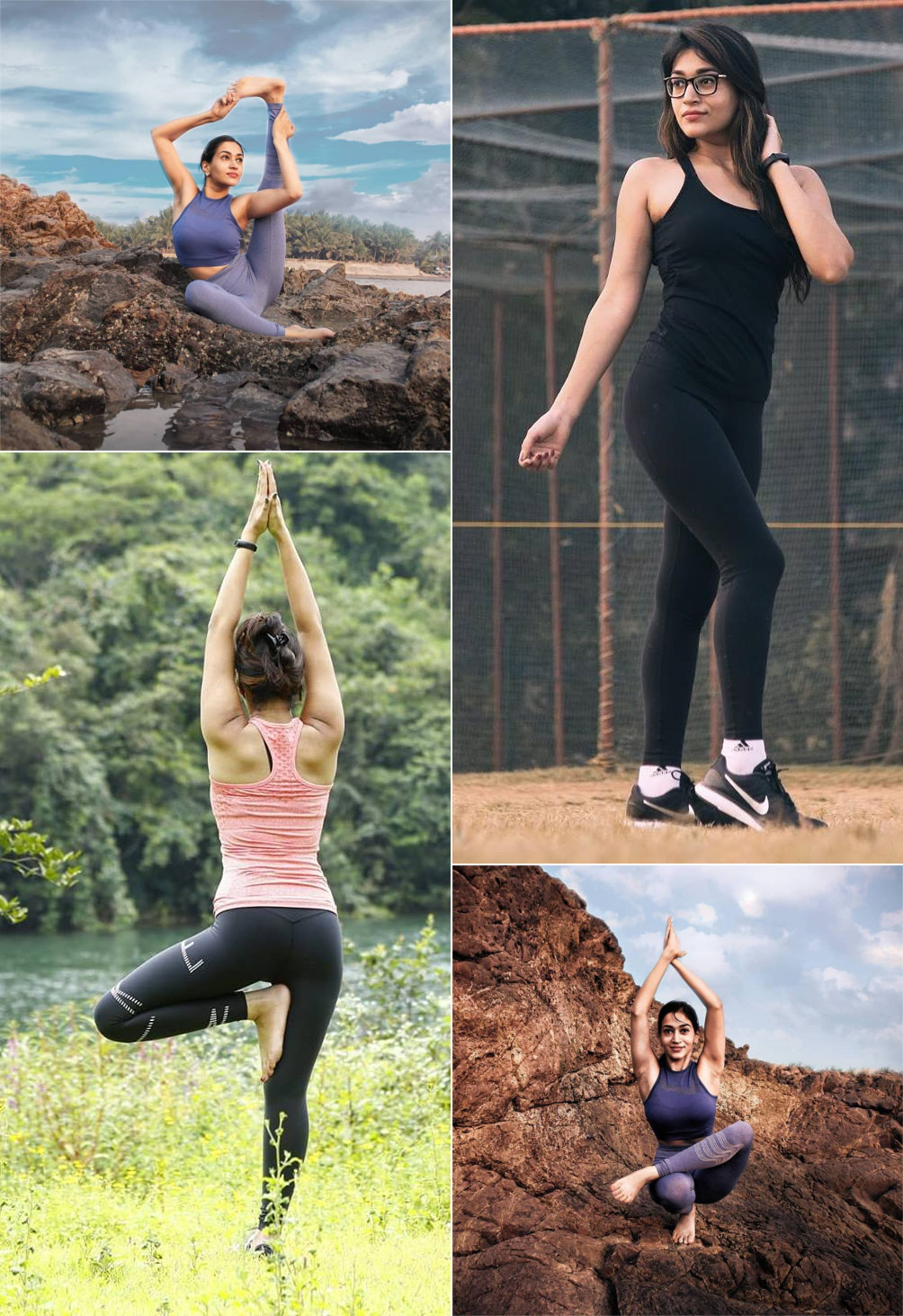 Who has been your biggest influence/support in your life and how did they affect you?
My biggest influence is and has always been my friend Rohan. When I started weight training, he was a mentor to me, educated me in various areas of my life including fitness. He is always motivating and encouraging me to achieve my goals.
Have you had any significant setbacks? How did you deal with them and overcome them?
Setbacks, yes I have had my share of setbacks and bad days. On those days I take it easy and am soft with myself. I give myself time to recover because I know once I am back I will be in full force/unstoppable.
I also experience dull days with no motivation and I always remind myself of my vision and my goals. That allows me to push harder and gives me the strength to go through the day.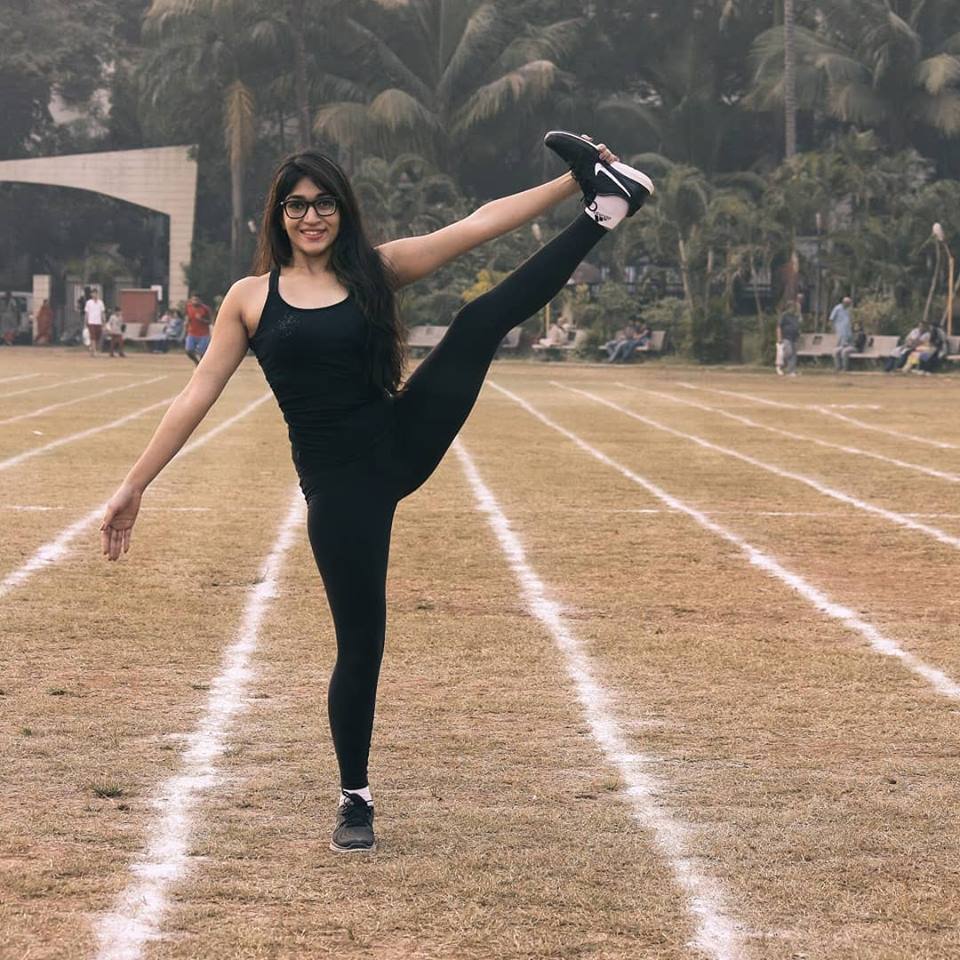 What are your future plans?
I want to help as many people as I can to achieve their fitness goals. My future plan is to compete in a fitness competition and build a community to help and inspire other people.
Take us through an average day of yours:
I wake up at 5 am and have my black coffee.
I take yoga classes from 6 to 8 am. Post which I go for a walk.
I have classes in the afternoon as well and I hit the gym in evening post my personal training session.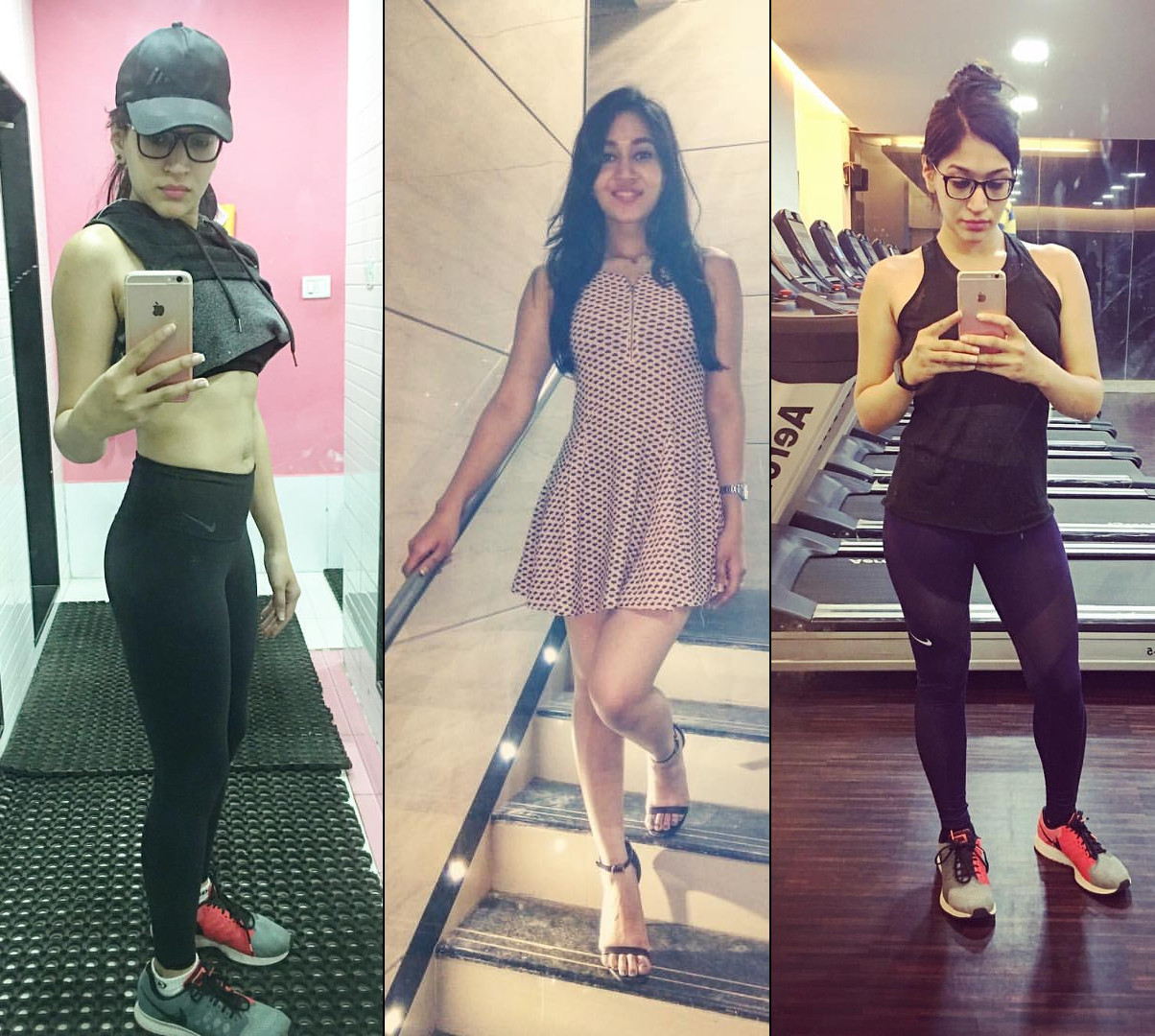 Give us a brief description of your philosophy on your diet? Do you pay close attention to what you eat?
I believe in eating healthy and swapping the junk with a healthy alternative. I incorporate a lot of vegetables in my diet. I do have calories and macros set and I ensure that I complete my macros. I always have protein in every meal.
What are your top Nutrition tips for staying in shape and performing at your best?
Track your protein intake. Every meal must have protein.
Always stay hydrated. Drink 1 liter of water as soon as you wake up.
Ensure that you do at least 20-30 minutes of physical activity a day.
Sleep/rest plays an important role in recovery so ensure you get 6 to 7 hours of sleep everyday.
Don't focus on losing weight, make fitness a lifestyle and everything else will follow.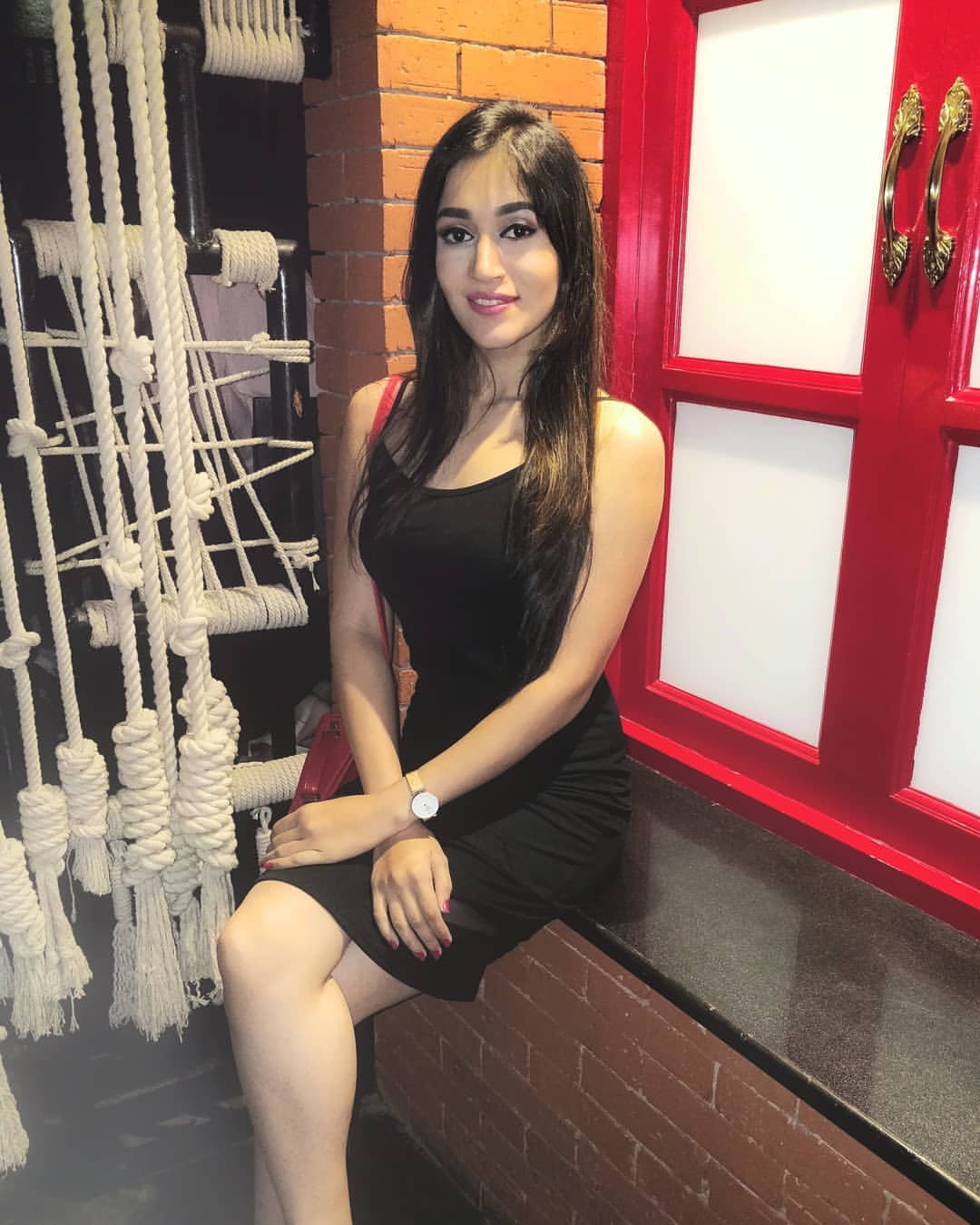 Do you incorporate a lot of weight training in your workouts?
Yes, I do. Even if I am doing a home workout I use resistance bands, ankle weights and a 10lbs dumbbell.
What does a typical training routine look like for you? What does your weekly training schedule look like?
I do weight training 5 times a week post which I include 20 minutes of stretching.
I practice yoga 3 times a week and never miss my morning walk of 20-30 minutes.
What was or is your stretching routine and how long do you spend stretching each day?
I do a small 5 minute yoga flow as soon as I wake up to free up joints and it gives a kick start to my day. I also stretch 20 minutes post weight training.
As weight training tightens the muscle, I ensure that I always stretch.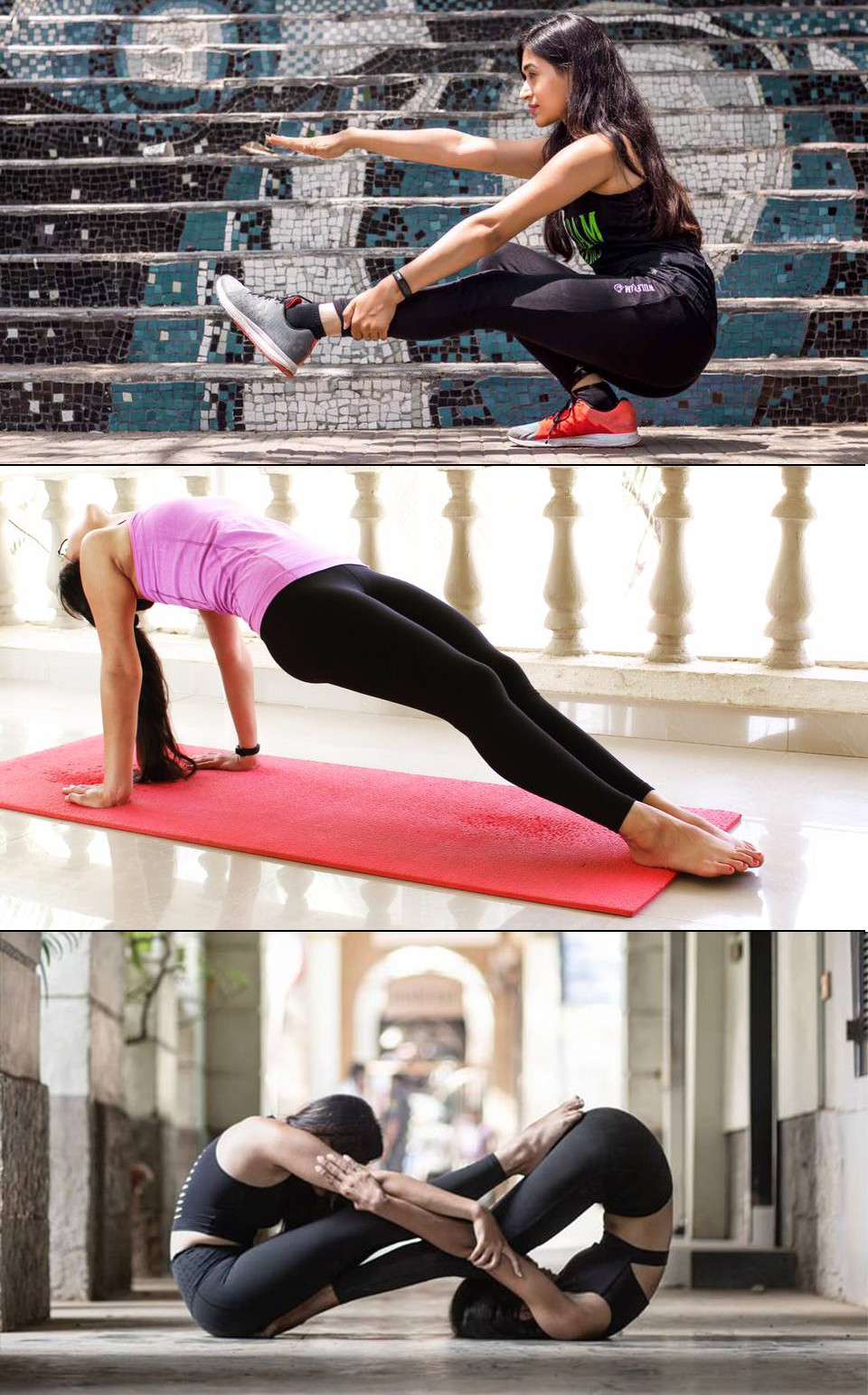 What are your 3 favourite exercises?
1. Squats
2. Hip thrusts
3. Splits
What are your most important tips to becoming more flexible?
Be consistent with your practice. Props such as a yoga belt helps improve flexibility.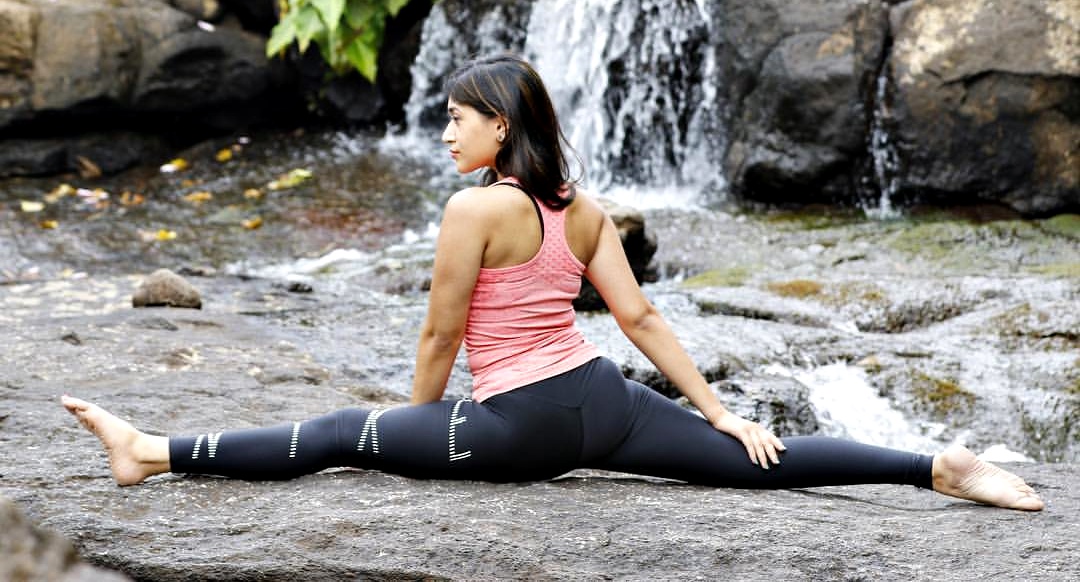 Which body part is your favourite to train?
My favourite body part to train is legs.
Do you do a lot of cardio with your training?
I go for a walk every day, a minimum of 20 to 30 minutes.
Would you say just including static stretching into your routine is enough to become flexible, or would you need to add more yoga flow type stretches and movements?
Both are important. Other than stretching, some important contributors are staying hydrated, getting enough sleep, pre and post weight training warm up and cool down and breathing during stretches.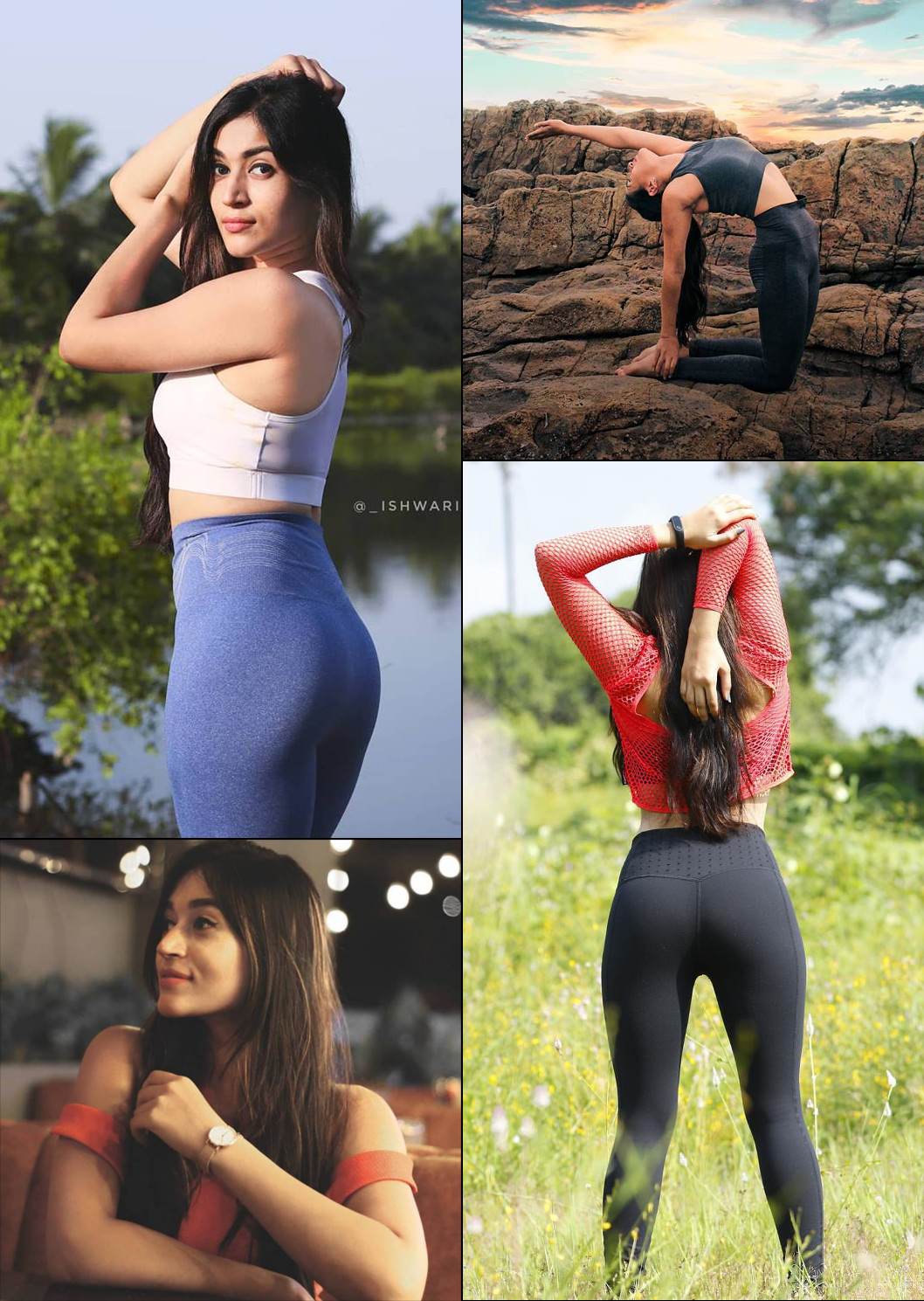 How often should a person stretch and for how long (when wanting to get to the splits)?
I would recommend practicing for 45-50 minutes 3 times a week.
However when you have to achieve a specific goal, such as splits, everyday stretching and following a plan is of utmost importance.
Tell us a bit about your experience doing your yoga training:
I am a self taught yogini. I've been practicing for more than 5 years and along the years I did complete a few certificate courses to enhance my knowledge.
What are your essentials that are always in your gym bag?
My shaker cup with bcaa+glutamine, water bottle, headphones, towel, training shoes and a lipbalm.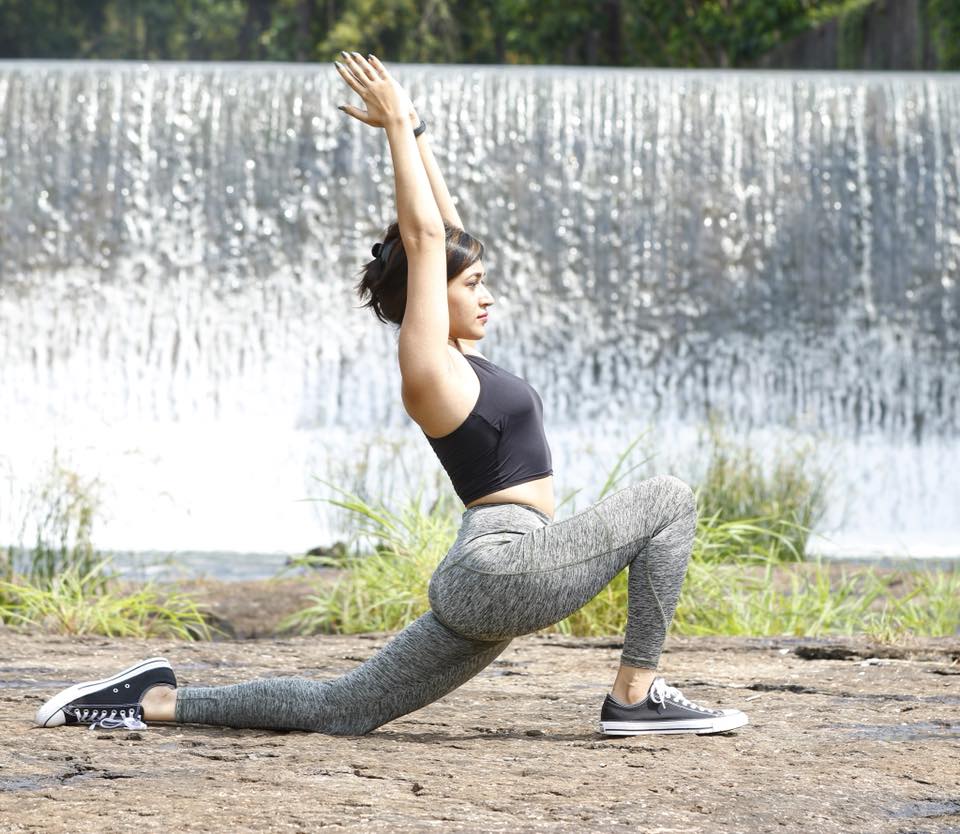 Do you have any fit fashion tips for the ladies or any specific gym fashion trends that you love?
Personally, I love wearing tights and tank top at the gym, and a sweatshirt while doing cardio.
Some advice for the ladies:
Ensure that your tights aren't see through. Invest in a branded pair of tights.
Training shoes are important. Avoid wearing running shoes while weight training.
And for the guys?
Everyone is free to wear clothes of their choice. So guys who like to wear tights in the gym, ladies who like to wear a sports bra and shorts, go for it.
Favorite female icon(s):
Sonali Swami, Bani 🙂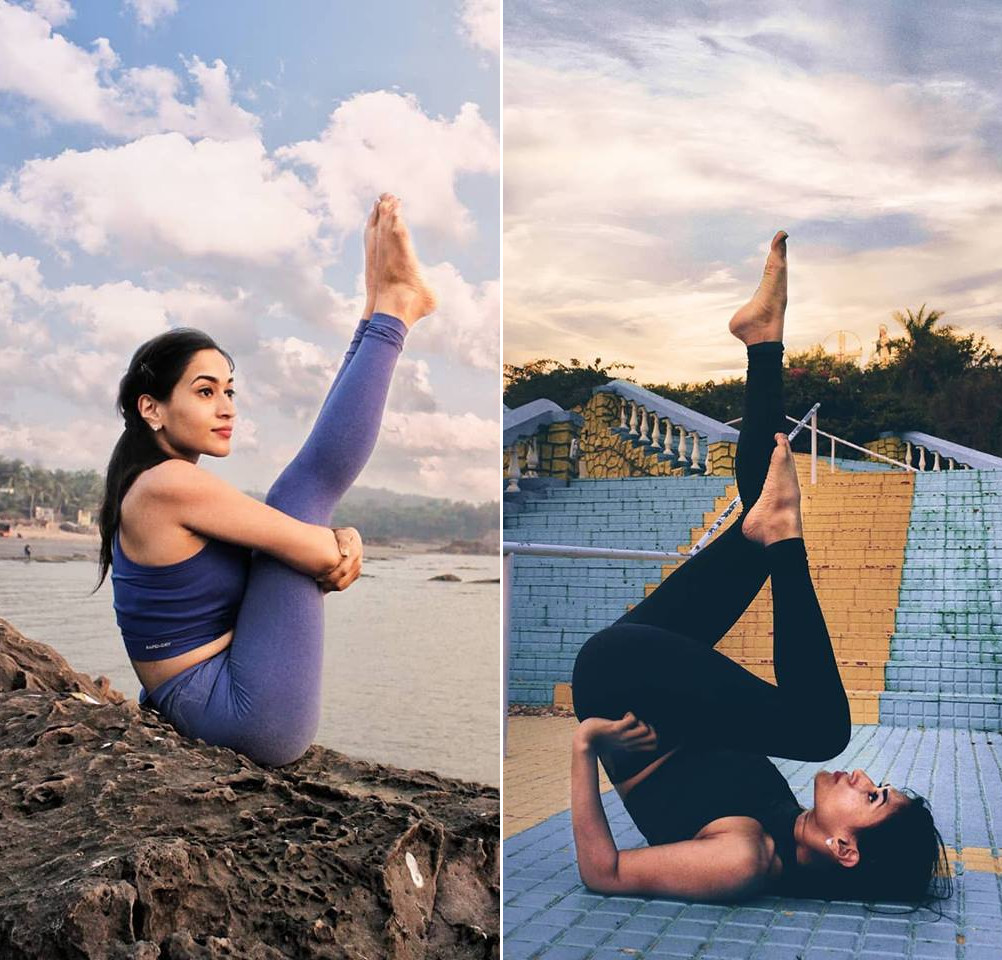 Favorite Quote:
"The strongest factor for success is self-esteem. Believing you can do it, believing you deserve it and believing you'll get it."
Do you have a philosophy that you live by?
Perspective is everything. The way you perceive things and respond to situations will determine your happiness in life.
What is the most common question you get asked?
The most common question I get asked is how to reduce fat from tummy/hips/arms.
Unfortunately, you can't ONLY lose fat from you tummy/problem area. Where you lose fat from is partly genetic. Focus on dropping body fat percentage by maintaining a clean diet and incorporate some exercises to target your problem area.
Be consistent for at least 3 months and you should start seeing results.
Advice for someone wanting to get started to get fit and healthy and flexible?
My advice would be to focus on living a fit lifestyle rather than focusing on weight loss. Start by making small changes such as limiting your junk food, eating nutritious meals. And progress towards a healthy lifestyle, fat loss and everything else will follow.
Where can people get hold of you?
Photography credits:
You May Also Like: