Name: Carishma Basday
Age: 29
Height: 1,52 m (yes I know I'm a pint sized pixie 😉 )
Current city: Cape Town, South Africa
Occupation: Actress/Presenter/Model/Yogi
HAVE YOU ALWAYS LIVED A FIT AND HEALTHY LIFESTYLE? WHEN DID YOU START TO FIND YOURSELF GETTING MORE INTO IT?
Yes, I started dancing when I was 4 so that instils lots of discipline and allows you to be curious about your body and really makes you want to take care of it and treat it like the beautiful instrument that it is.
I was also really active all through school and loved athletics, swimming, soccer, tennis and gymnastics.
All of that has carried through into my life now.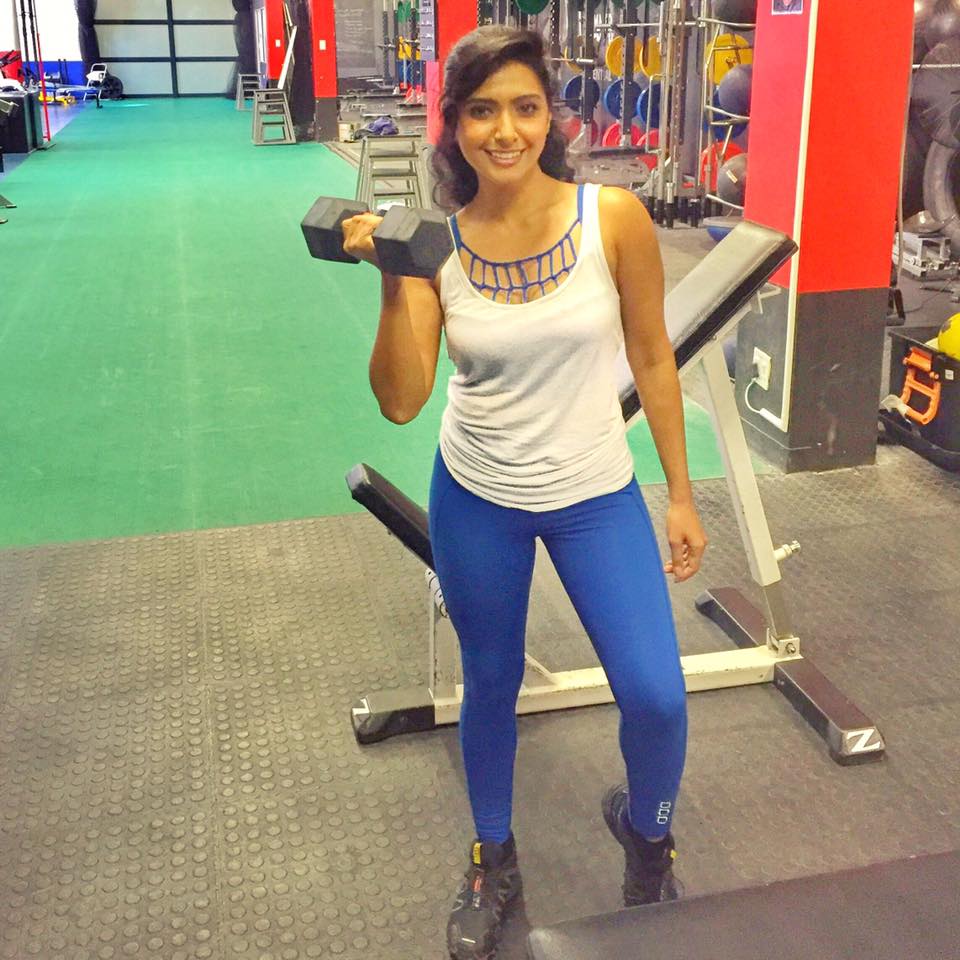 BEFORE YOU DID THE YOGA TRAINING, HOW LONG HAD YOU BEEN DOING YOGA FOR AND HOW DID YOU GET INTO IT?
I had dabbled in yoga on and off but hadn't really gotten into it until about a year before my training. I am a very spiritual person and I love feeling fit and strong and really wanted to get into my body more as I was just training at the gym at the time, so yoga seemed like a great option. Before I knew it I was addicted and was going almost 7 days a week.
WHAT MADE YOU DECIDE TO DO THE YOGA TRAINING INITIALLY?
I was at a difficult place in my career, I had just finished shooting and doing a whirlwind press tour for a huge feature film. I was supposed to be feeling like I was at the top of my game but SA doesn't work like the USA where you have your big break and then you have 'made it'. So there weren't any scripts coming my way or major auditions for a while which is just the nature of my industry, but after such a high I was feeling pretty low and very out of control of my life.
Acting is my passion but I was doubting weather or not I was doing the right thing and I hated the uncertainty and the fact that you could be the best actress in the world but if you are not at the right place at the right time it means nothing.
Such a huge part of my identity is attached to me being an actress (I have been acting almost my whole life) so I didn't really know what else I would ever consider doing, but I was searching for something that I could be more in control of. I knew I loved yoga and that it made me a better person and I would love to share that with the world, it is also something that I can do that fits in with my hectic career and schedule as an actor and is flexible in terms of teaching and scheduling classes.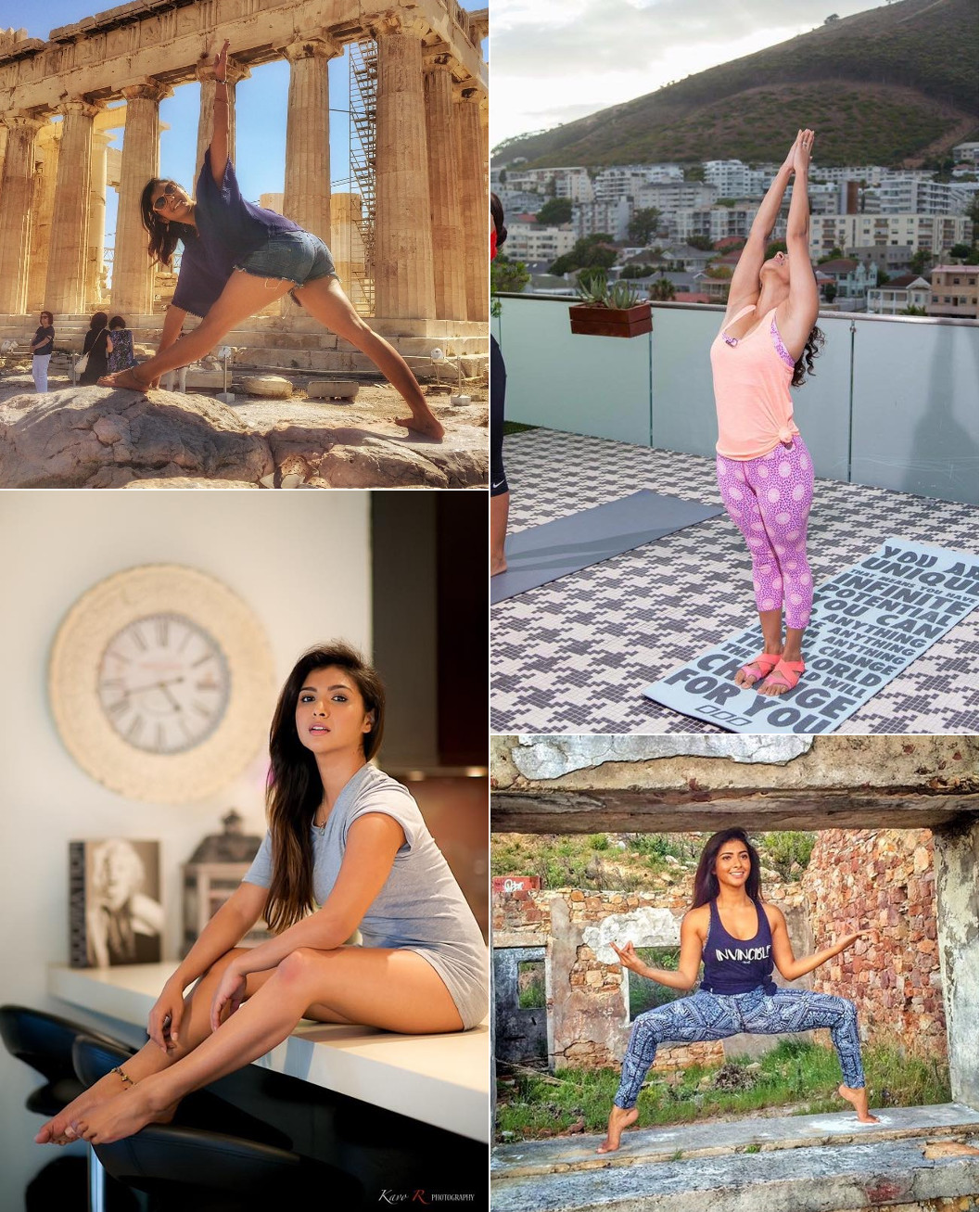 TELL US A BIT ABOUT YOUR YOGA JOURNEY?
I did my 200 hour teacher training in India with my guru who comes from an exceptionally strong and pure yoga linage. My training was over a one month period and it was the most life changing 30 days of my life. We covered everything from yoga asana to philosophy, anatomy, Ayurveda and pranayama.
I chose to do my training in India because it was working out to the same price as doing my training in SA. I also have a very strong connection to India and thought if I'm going to do this I want to do it properly and where better to start my journey than in the birth place of yoga and where my own roots are planted.
WHAT TIPS WOULD YOU GIVE TO SOMEONE WANTING TO GET MORE INTO YOGA INSTRUCTING?
Find a good self practice.

Think about what type of teacher you want to be.

Make sure you do your training with an experienced teacher.

Never stop learning and growing.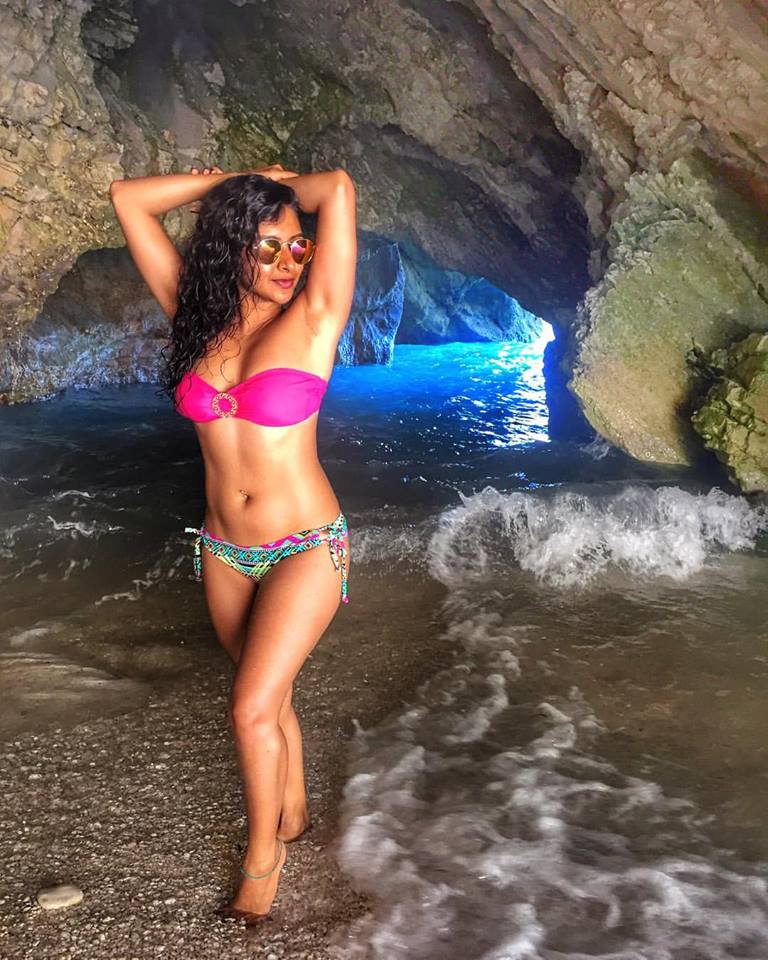 HOW WOULD YOU SAY YOUR LIFE HAS BENEFITED FROM YOGA? WHAT DIFFERENCES CAN YOU SEE THAT YOGA HAS MADE IN YOUR LIFE?
Wow this journey has changed me in so many beautiful ways. I used to be a really neurotic person and yoga as really helped to ground me and centre me. It has made me so much more aware spiritually, emotionally, mentally and physically. It has made me a better actor in multiple ways.
It has helped me to heal and to impact others in the most positive ways.
DO YOU GIVE YOGA CLASSES CURRENTLY?
I teach yoga for actors and Act Cape Town and then do private classes when I have the time.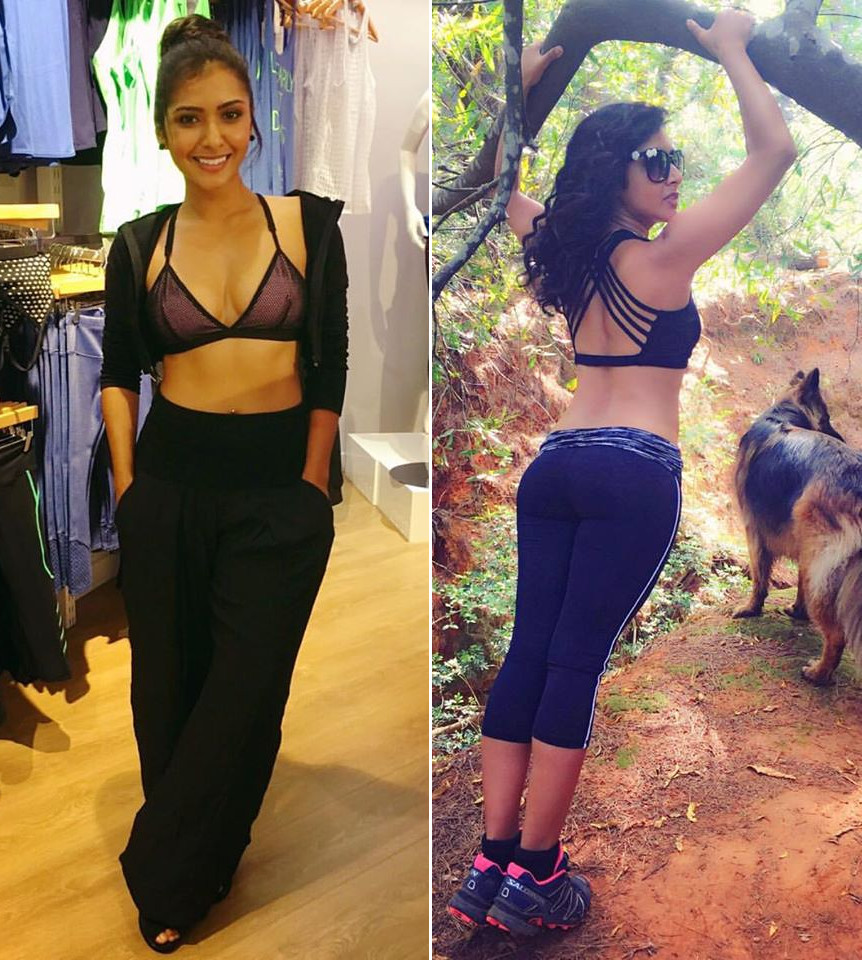 HOW DO YOU MANAGE TO FIT YOGA AND STAYING FIT AND HEALTHY INTO YOUR ALREADY BUSY SCHEDULE AND LIFE?
It just becomes a part of your lifestyle, the choices you make become a habit, the good kind 🙂 I am a huge foodie so I do indulge in a lot of super yummy indulgent foods, but I so believe everything in balance. I try to eat healthy and organic 90% of the time so the 10% I just go crazy and enjoy life and all the other things that I love.
Also because I love to cook and eat so much I need to work out if I want to stay in shape. I feel my best when I am strong and healthy so I make a conscious effort to stay that way.
I'm lucky because I married an amazing man who also loves to lead a super healthy and fit lifestyle, we really support each other and so enjoy being outdoors and keeping fit together.
Fitting all the things I want to do into my crazy schedule is another thing all together. I try and do some form of exercise everyday, it helps that I have two giant dogs who need to be walked (more like run) everyday so we are always out in the mountains in the evenings on long hikes or runs.
TAKE US THROUGH AN AVERAGE DAY OF YOURS:
There is no such thing as an average day in my universe and I consider that a blessing. My days depend on what I have to do that day. Being a freelancer means no two days are the same.
I usually wake up at about 7am, shower, meditation and prayers, short yoga session/and or gym, coffee/breakfast and then either off to teach yoga or I sit and answer emails or I'm preparing for an audition or I'm of to set to shoot.
In the evenings depending on what time my day ends I will usually take the dogs for a run or hike in the forest or mountain, cook supper, prep for the next day either learning lines or preparing yoga sessions and then do some admin and try and find some time to chill with my man.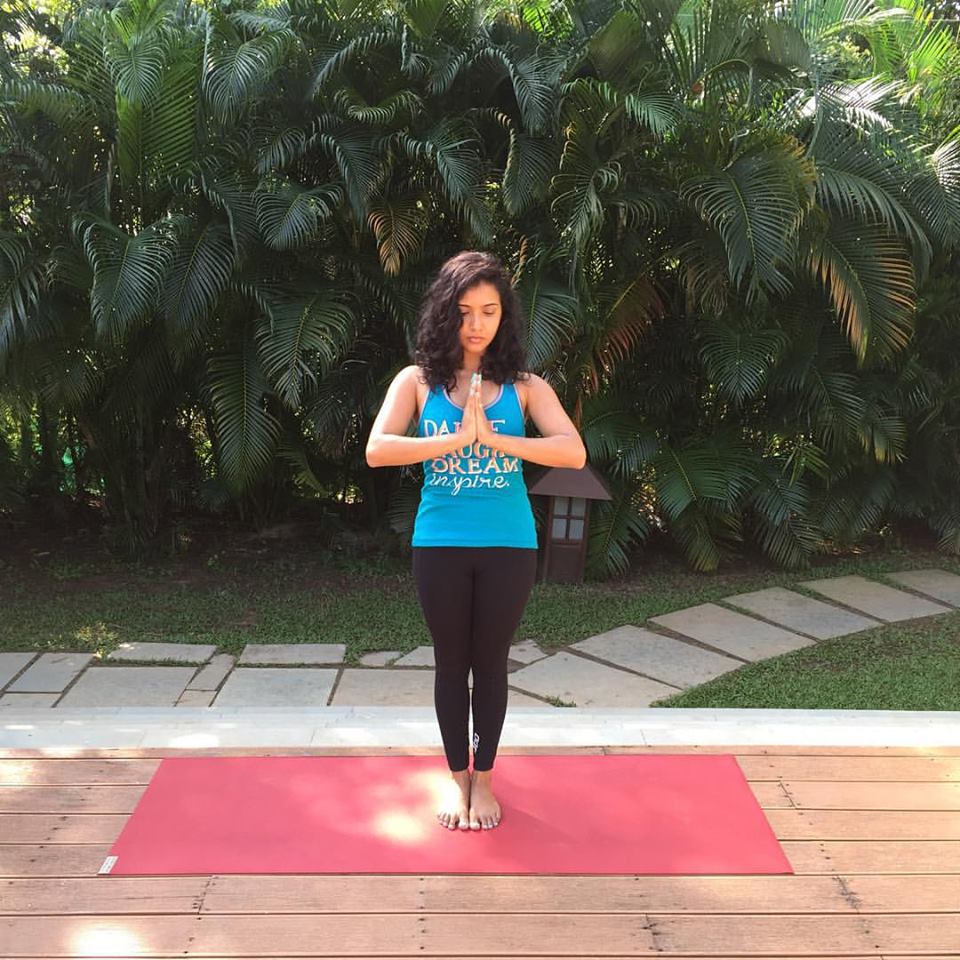 That would be a good day. Some days I'm also up at 3am and heading to the airport or straight to set to shoot and then I'm only home after 10 or 11pm other days so I get to sleep late and stay in my pyjamas all day writing scripts or doing admin.
GIVE US A BRIEF DESCRIPTION OF YOUR PHILOSOPHY ON YOUR DIET:
I believe food is thy medicine and that can mean two things:
Food for your body and food for the soul.
I love eating nutritious food, foods that really make me feel like I'm giving my body all the good things it needs. I have a small veggie garden at home and I love nothing more that watching my favourite veggies and herbs grow and then whipping up something nutritious and delicious in my kitchen with my harvest.
I used to be a vegetarian for many years but I was super active and my body wasn't coping so much to my dismay I started eating meat again. That was before I knew how to really sustain my body with alternative protein and vitamin sources. When I did my yoga training we ate a vegetarian diet and then once a week we would go out and I would eat a small piece of seared tuna and that worked amazingly for my body so now I'm a pescaterian.
I think it's important to listen to your body and what it needs. I'm also obsessed with super foods, so much so that my man has built me a super food bar with all my powders and potions. I also stay away from refined sugar. It's important to find substitutes for the things you love so you don't feel like you are depriving yourself all the time. I make a lot of my own sugar free desserts because I have a huge sweet tooth, actually more like sweet teeth 😉
But like I said I am a huge foodie and I love nothing more that indulging in a gourmet meal with family and friends. Some of my loves include sushi, good curry, pizza, pasta, and of course deep rich red wine and yummy craft beer. It's all about balance.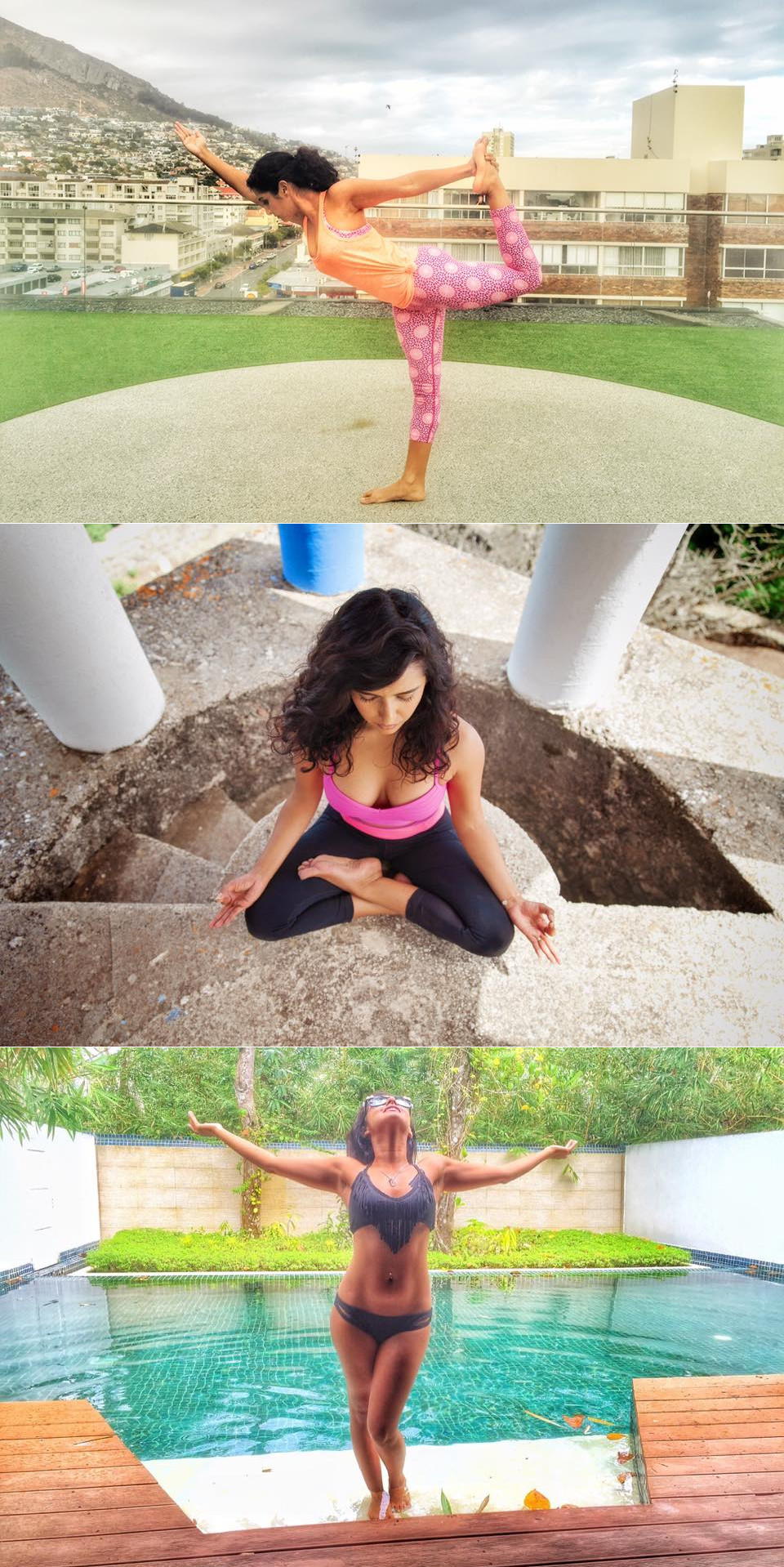 WHICH 3 NUTRITION MYTHS DO YOU THINK MOST FEMALES FALL PREY TO?
1. Counting calories.
We need to stop focusing on numbers and start focusing on where we are getting the calories from. Eating a 100 calories or junk food and a 100 calories of fresh veggies are two very different things.
2. Juicing is the answer to everything!
Juicing can be a great reboot for your system but most juices are too fruit heavy and as a result are loaded with sugar.
3. Clinging onto every new diet.
Our bodies are all different and what works for me might not work for you. Listen to your body and do what feels right for you.
WHAT ARE YOUR TOP TIPS FOR STAYING IN SHAPE?
Changing it up, keeping things interesting and constantly challenging your personal best. Don't deprive yourself too much, its all about balance. I make a conscious effort to eat healthy and organic 90% of the time, the other 10% is to enjoy life with my friends and family eating all the things I love, no guilt attached.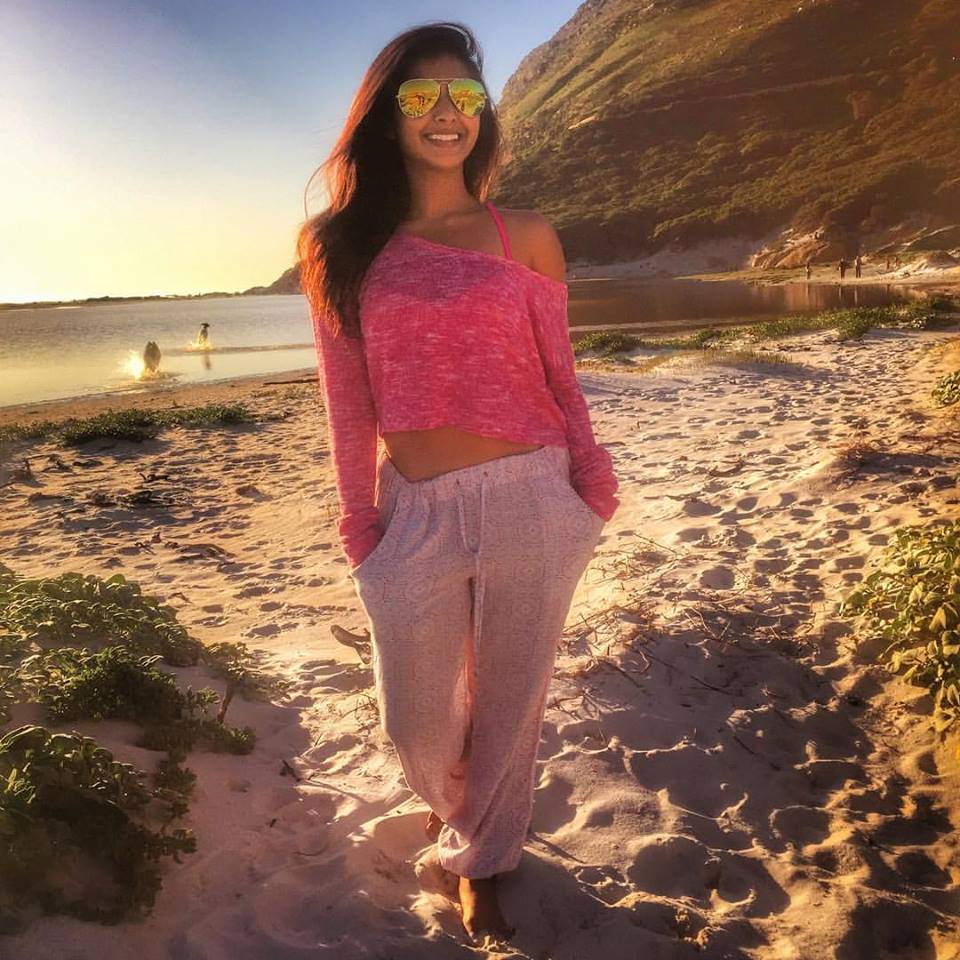 WHAT DOES A TYPICAL TRAINING WEEK LOOK LIKE FOR YOU? HOW DO YOU STRUCTURE YOUR TRAINING PROGRAMME?
I try and do a little something everyday; It all depends on my mood and obviously how much time I have depending on my schedule.
Some days it's a full on hard-core workout, others it's just a long (or short) walk with my dogs in the mountains. I also try and fit in at least 20 minutes of yoga.
I used to be really hard on myself but I have now taken a much more relaxed but still disciplined approach to my training.
WHAT OTHER FORMS OF EXERCISING DO YOU ENJOY?
Boxing, running, Pilates, Dance, anything outdoors and trying to get into surfing and SUPPing and freediving. I also love Boxing workouts that I make up myself. I also do weekly EMS sessions with bodytec.
WHAT ARE YOUR 3 FAVOURITE EXERCISES?
I don't really have any. I make up exercises all the time. I know what works for my body and I go with that. I also like to change it up a lot, I usually never do the same exercises two days in a row. But I have to say I love anything that works my abs, I'm a bit obsessed!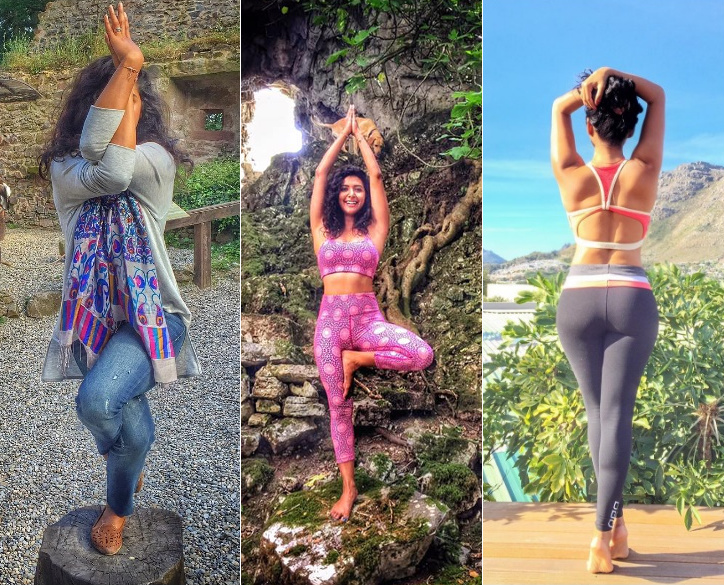 HOW MANY YOGA CLASSES A WEEK WOULD SOMEONE NEED TO GO FOR IN ORDER TO SEE STEADY PROGRESS?
It all depends on your body and how much time you have and also what you want to achieve and your physical limitations (we all have them, some thing's are more easily accessible to others and other things to you and not them).
Ideally you should have a daily or 6 day a week practice even if its just for a few minutes, I mean lets face it we don't always have an hour to spare for a yoga class.
But if you can fit in one or two classes a month with a great teacher I think you can see progress pretty fast. A good teacher makes all the difference.
WHAT TIPS WOULD YOU GIVE TO SOMEONE WANTING TO BECOME MORE FLEXIBLE AND NOT SO STIFF?
Stretch everyday and as often as you can. I use every opportunity I can to stretch, when I'm in the car, on my couch, standing in line, in bed, literally everywhere and anywhere! I go through phases where I am doing an intense amount of strength training if I am preparing for a certain event so I have to make sure I stretch to ensure that I don't lose Stretchfor yoga.
Obviously lots of yoga in between training helps. Understand it's a process and it might take a while before you see results but keep at it.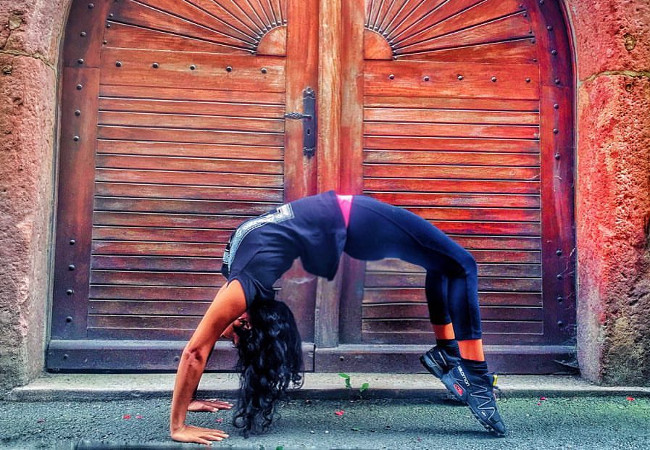 WHAT ARE YOUR ESSENTIALS THAT ARE ALWAYS IN YOUR GYM BAG?
I'm almost always in the gym early in the morning before my day starts or at the end of my day, and I almost always go straight home after to shower and get ready so I actually don't have a gym bag! I carry a towel and maybe something warm to throw on after, my phone for some cool jams, earphones, and water.
DO YOU HAVE ANY FIT FASHION TIPS FOR THE LADIES?
I love when a woman has a strong body and subtly shows it off. Even if you aren't wearing revealing clothes I think it always comes across if you are feeling strong and healthy.
I love a great pair of tights or yoga pants to show off great legs and sleeveless flowing tops for arms and shoulders. I am really into my active wear and I love everything from Stretch, their clothes make you feel so sexy and empowered and are made for the female body.
I also love that they are functional and fashionable, I can go from gym/yoga to run errands or meet friends for coffee.
AND FOR THE GUYS?
I don't care what guys or girls wear to the gym, you need to be comfortable enough to focus on your workout. Outside the gym I love guys in a fitted Jersey to show off a built upper body and you cannot beat a well tailored suit or formal pants/shirt. Or great jeans with a very well fitted formal shirt. I'm all about that upper body :p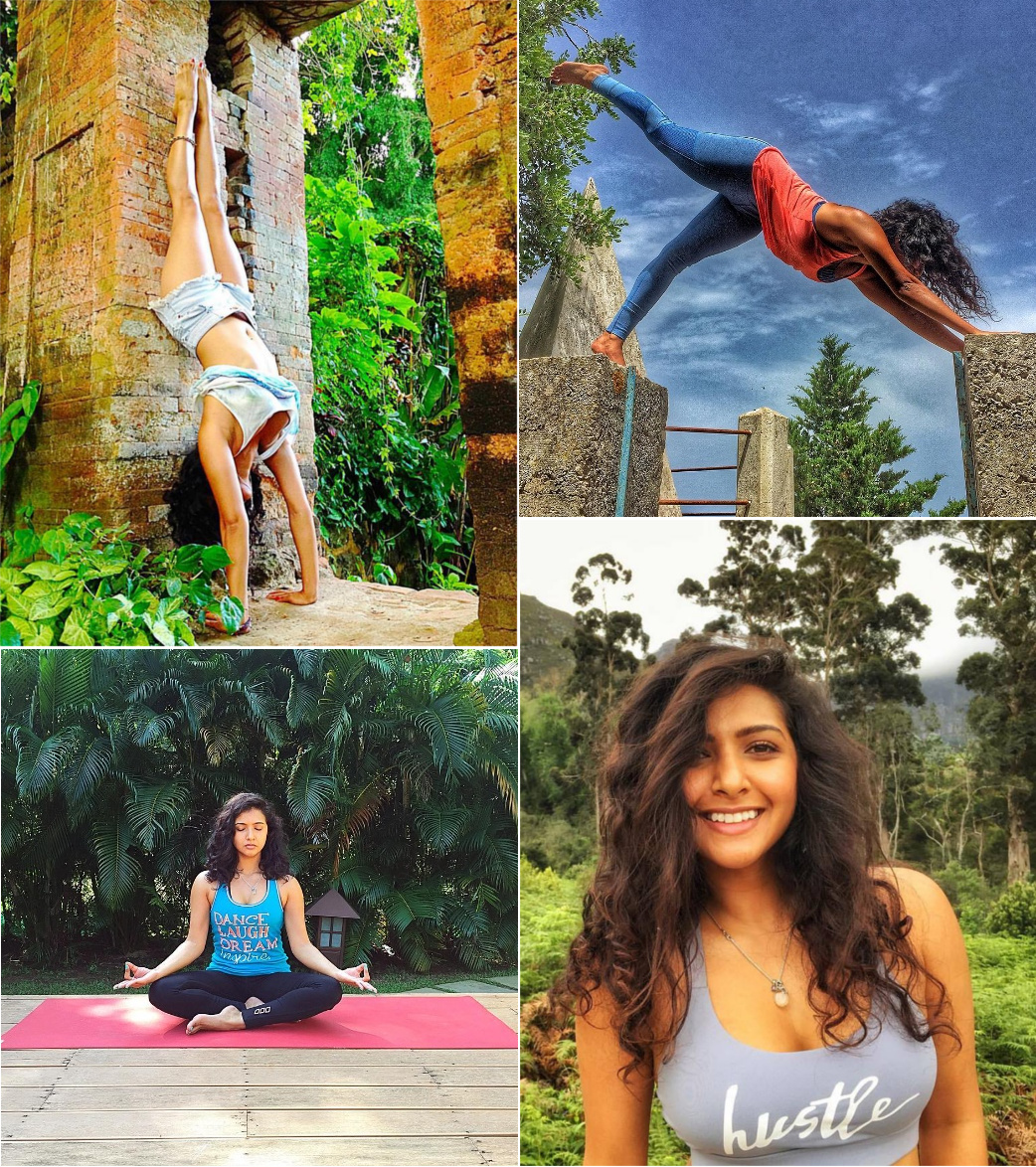 FAVORITE FEMALE ICON(S):
Salma Hayek and Jada Pinkett Smith because they are both pixies like me and have such beautiful strong bodies.
FAVORITE QUOTE:
I have so many but my favourite fitness quotes would have to be:
"The more you sweat in training the less you bleed in battle."
It reminds me of all the amazing things I want to do in life and that in order to do so I need to be fit and that's a huge motivation for me.
"Strong not skinny."
It's simple but it reminds me of what my goals are and that I'm not doing this because I aspire to be like a girl in a magazine. I'm doing this because I want to be strong and feel good in my own skin. These three words give me a lot of perspective!
"Some days you eat salad and go to the gym, some days you eat cupcakes and refuse to put on pants. Its called balance."
Because that's exactly how I live my life.
WHERE CAN PEOPLE GET HOLD OF YOU?
PHOTOGRAPHY CREDITS: