Name: Zahra Said
Age: 30
Height: 1.64
Current city: Johannesburg, South Africa
Occupation: Private trainer, Cofounder of Authentic Movement, Wellness Company
Have you always lived a relatively fit lifestyle? How did you get into karate and kickboxing and how long have you been doing it for?
I have been active since before I can remember, I grew up in the dojo (martial arts school) and we trained six to seven times a week for several hours at a time. We competed in tournaments, participated in demonstrations and coached the juniors below us.
I have been practicing/studying martial arts for +/- 25 years. Karate is where it all began, and kickboxing followed in my late teens and adulthood. I always pay homage to my family, my father is a well renowned martial artist 9th Dan Soke Solly Said, his life's work (50+ years) has been to share his love and passion for martial arts.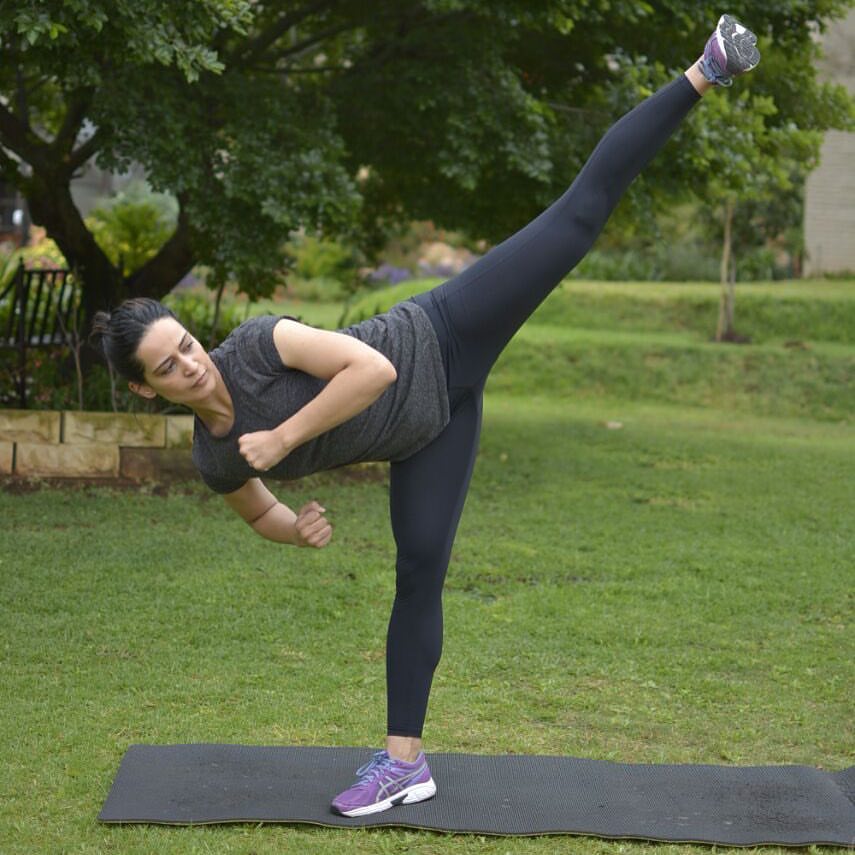 What other forms of training do you enjoy?
I love deep mobility, locomotion and flexibility training. I have shifted my focus away from image and weight loss and more into moving in ways my body feels good, discovering new spaces my body can reach, building strength that runs throughout my body and not only in isolated muscle groups, but finding great comfort in deep poses, positions and stances.
I enjoy Pilates, Yoga and circuit training including weight training. I firmly believe that there is a place for all types of training as each modality of movement engages the body in a new way, our commitment and consistency is where we feel the benefit.
Move with love and you will heal, cleanse, strengthen and endure so much more. Move with love and you will feel your spirit moving with you.
Give us a brief explanation of the word 'movement' and what it means to you, and how you incorporate it into your training and classes.
Movement in the body to me is about the connection we feel to the process of the body in motion, on a deeper level it is the mind to body and spirit connection. We move to increase blood flow, we move to engage our muscles, we move to the rhythm of our breath, the more we practice moving, the deeper we focus and connect to the motion of the body and this is where and when deeper healing is activated on a cellular level.
You see, nobody can move for you, however I have discovered over the years that it is more impactful to ignite passion in myself and within my clients than to force a 5 km run for example. Moving with intent is about training the mind to encourage, inspire and motivate ourselves in the moments we feel weak and ready to give up.
We all feel these weak moments, having a powerful and positive mind set is the force that encourages one to keep going. This is the message I share with my clients and the same message is reflected in my boot camps, HIIT, kickboxing, yoga and/or pilates classes.
In the dojo we say "Osu No Seishin" which means the spirit of never quitting, we repeat our affirmation internally and we express, shout, release with great vigour so an individual shares their energy and effort with their peers and as a collective we all draw inspiration from one another.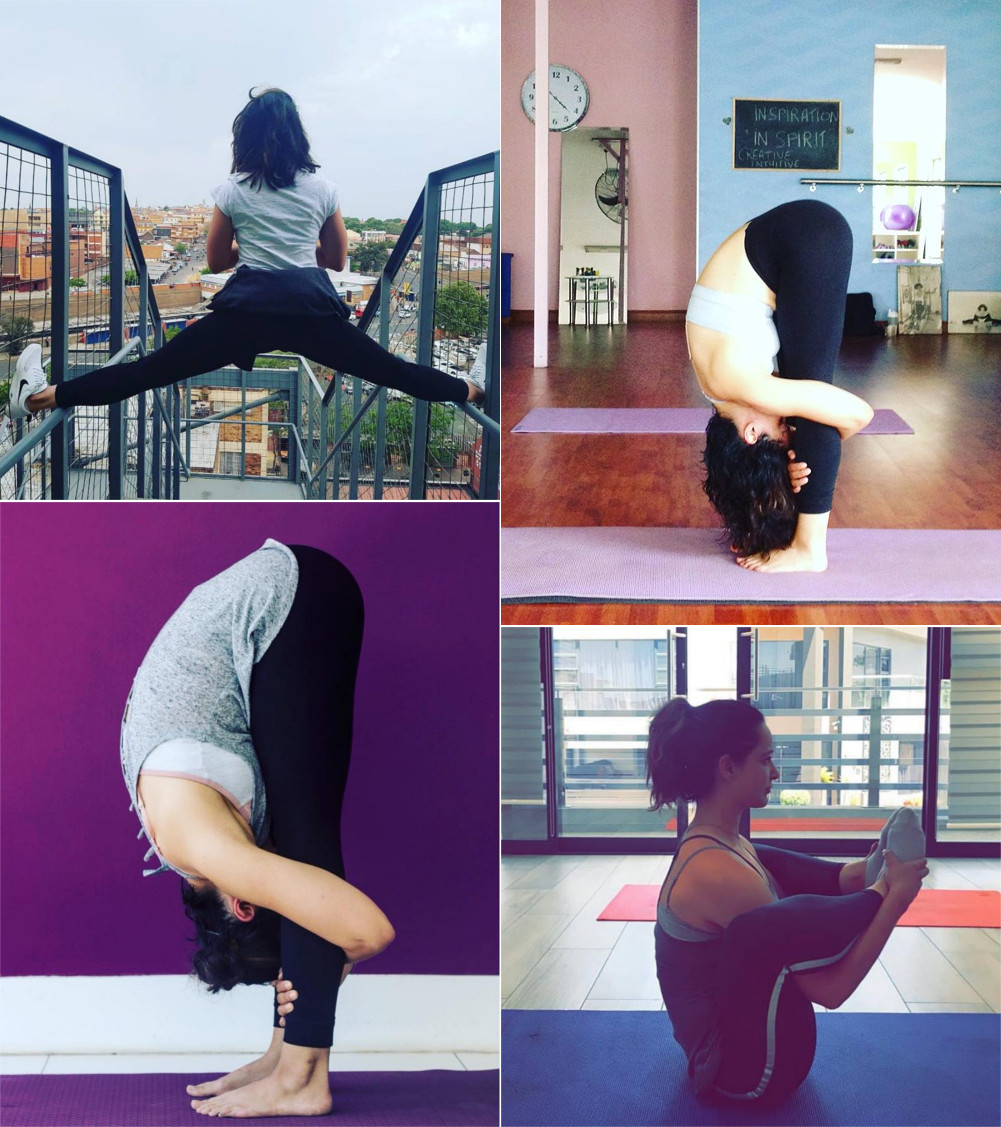 How do you manage to fit in all your different types of training, such as Karate, Pilates, yoga etc?
It certainly has been a matter of time and experience. For many years I offered karate, kickboxing, Pilates and yoga as separate options. This has been part of my personal journey to learn, grow, transform, and as I explore movement more I found that I could navigate well between all forms of training and nothing has inspired me more.
I now create programs that share elements of martial arts, yoga and pilates. Our classes are designed to create strength, endurance, stamina, flexibility, mobility and the intention is to feel ultimate comfort within the body, we always end by acknowledging our body, thanking the body for its strength, physical and inner strength.
What are your future plans?
My future plans are to keep exploring movement and sharing what I learn along the way. I have great plans to expand our wellness company, at Authentic Movement we use creative ways to reach our clients, we create fun interactive and trendy movement events E.g. Last year we hosted a woman's day event on a rooftop in Maboneng Jhb, which was so much fun.
I fused elements or martial arts and yoga and together the group and I enjoyed a brand new moving experience. The future brings with it travel, I see myself sharing this work in every province and across the globe.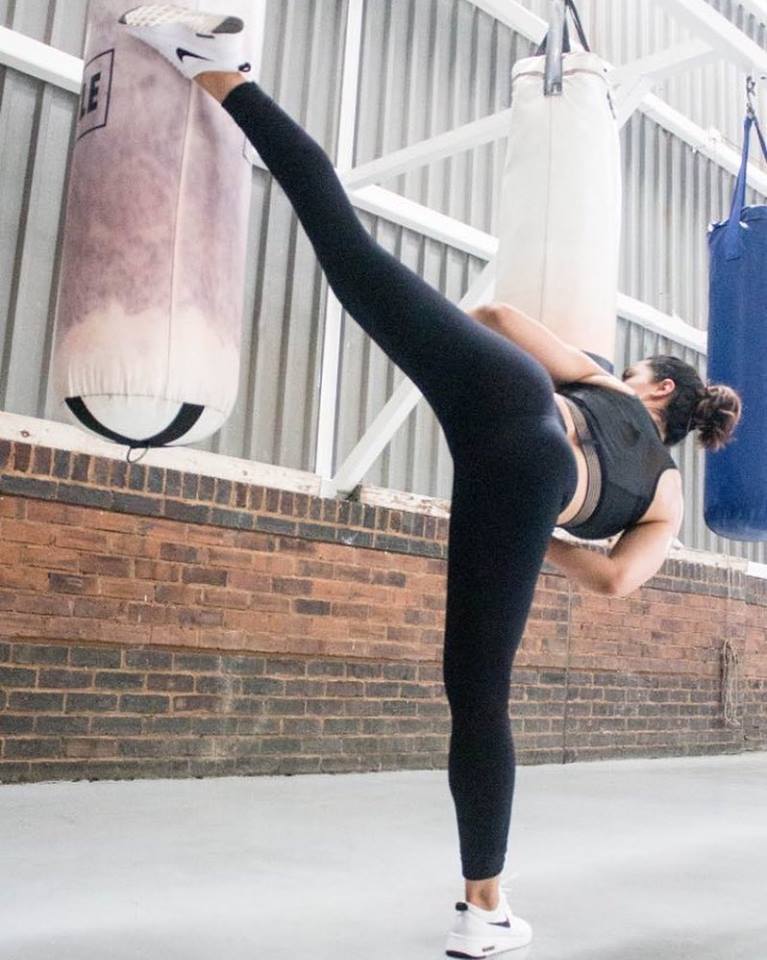 Take us through an average day of yours:
I am someone that thrives in a routine. I am an early riser, when I wake up I take time to be with myself, no gadgets, no electronics, no phone.
I pray, I meditate, I stretch, I journal and plan my day.
I usually enjoy a hot cup of water with lemon as I prepare for the day.
Depending on which day of the week I may have a client or class as early as 5:30 am and on these days I book clients/classes consecutively.
My next movement class is from 8-9 am, followed by private group sessions 10-11 thereafter private clients at 11:30.
I do prepare meals and snacks for the day and carry them with me as I venture from one session to the next. I take the afternoon to myself and often I come home to freshen up, meal prep and attend to admin. My day picks up again with a private client 3-4 pm, followed by private group sessions 4:30-5:30 pm and I end the day with my group class 6:30-7:30 pm and then its straight home to share quality time with my family.
Give us a brief description of your philosophy on your diet? Do you pay close attention to what you eat?
My philosophy is ever expanding, as I learn more and more about nutrition, we discover new studies proving that there probably isn't only one way to eat. I resonate with this as I have tried many diets over the years, some worked and I failed dismally at others.
My philosophy to date is to eat mindfully and in moderation. Eating food with high nutrient value and smaller portions throughout the day will keep you full and energized with less risk of cravings and binging. I believe that we all have a relationship with food, our willingness to learn and understand what drives us to binge and/or overeat holds the key to maintaining a healthy weight and quality of life.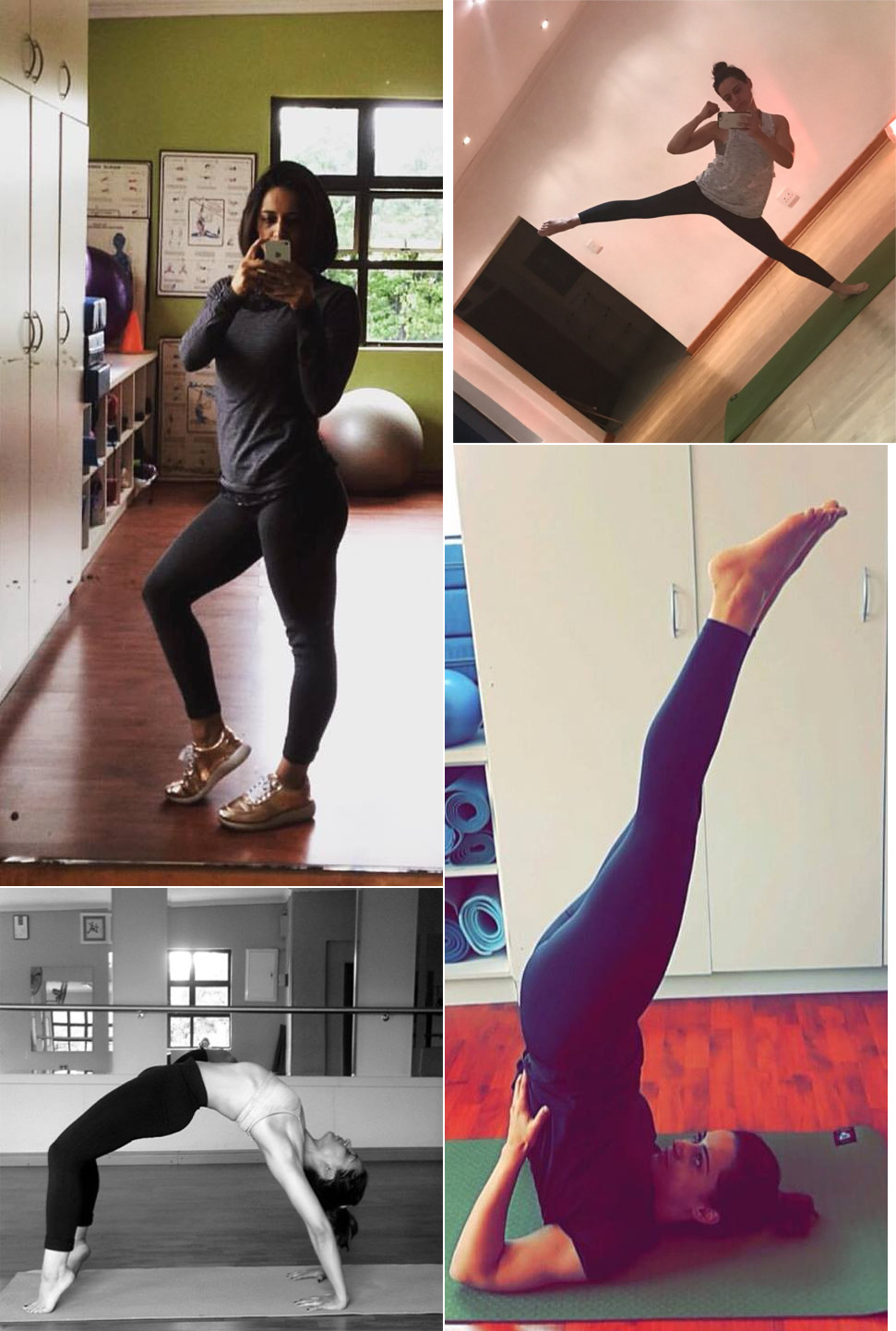 What are your top Nutrition tips for staying in shape and looking good?
We hear this everywhere and I will repeat it too, drink more water and cut down your sugar intake.
Your body is literally communicating to you in the way you have trained it, change your inner dialogue and cultivate mindful eating into how you fuel yourself daily. There are more healthy wholesome options available today than ever before, be curious and try new things.
Also stay the course, I feel that we have become a convenience orientated society which contributes to poor eating habits. We are each accountable for our actions, feel the sense of personal responsibility, develop a disciplined lifestyle aligned to the vision you hold for yourself and keep trying to do better than you did yesterday.
What does a typical training routine look like for you? What does your weekly training schedule look like?
I recently freed up time to focus once more on my personal goals, ambitions and vision.
Every morning is 30-40 minutes of light yoga.
The afternoon (x 3-4 per week) I clock in an hour to hour and half of weight training.
3 times in the evenings of a week is dedicated to my karate and kickboxing and on the weekend I slot in my Budokon training. I rest on a Friday.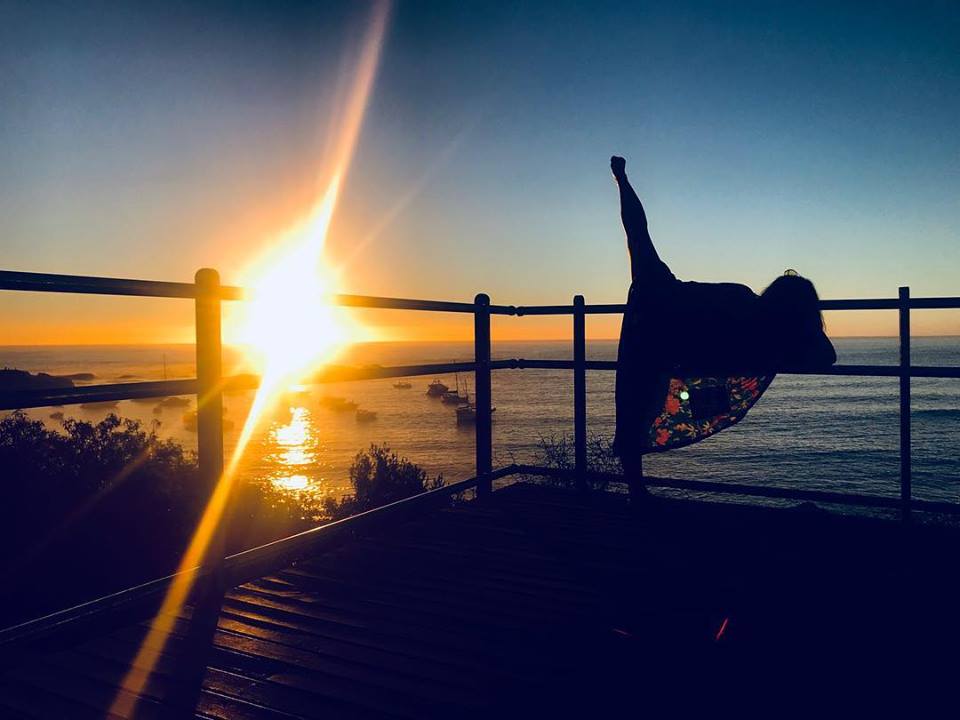 What was or is your stretching routine and how long do you spend stretching each day?
Right now I don't follow a stretching routine, I feel the spaces in my body and move around intuitively. Warming up before stretching is very important and I tend to use Vinyasa Yoga or Budokon Yoga to warm up and as soon as I feel ready I allow my body to take me where it wants to go.
It's a conversation I have been nurturing within for many years. Because I have been consistently active since childhood stretching isn't necessarily my core focus in my training routine, however it is my favourite and I enjoy discovering new spaces of potential even in a split.
What are your 3 favourite exercises?
Karate Kata
Kickboxing on a bag or with a partner
Creative Yoga sequences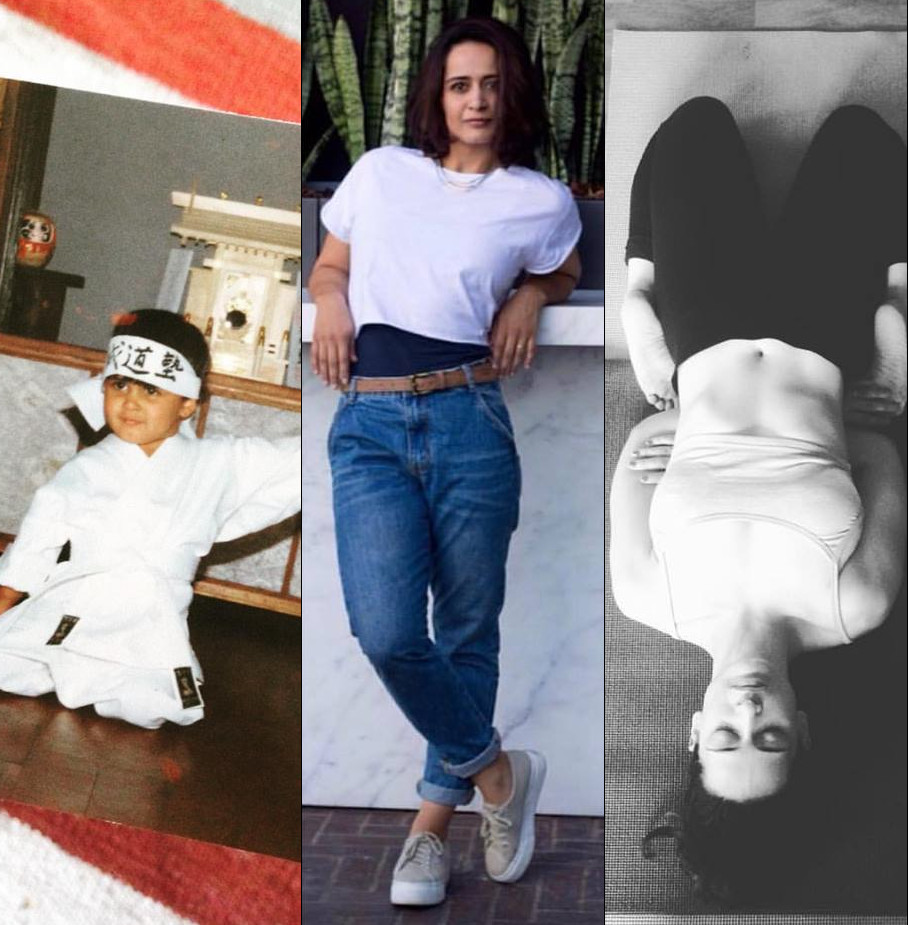 Tell us a bit about your experience doing your yoga training. Where did you do it, which course did you do and any advice for someone looking to do yoga teacher training?
I met my first yoga teacher in January 2016 at the iYoga academy, initially I only wanted to practice yoga for myself, within a couple of weeks I knew that I wanted to learn more and share with my clients. I was accepted by the academy to train as an apprentice on an 8 month Ashtanga yoga teacher training course. I loved every moment of my teacher training, we had theory and philosophy classes twice a week and practice every day including cultivating my daily self-practice.
Once completed I enrolled for the vinyasa 200hr teacher training course at the same academy and within the year I had completed both training modules.
I would advise anyone interested in yoga to go out and experience yoga at different studios and with an array of teachers, since every teacher (yoga, pilates and/or martial arts) has their own way of teaching. Once you find a space and teacher that resonates with you begin to practice, sign up and attend classes weekly, build your practice and once you feel ready sign up for your teacher training, it is the most phenomenal experience and I am certain anyone considering this course will thoroughly enjoy their time on the course.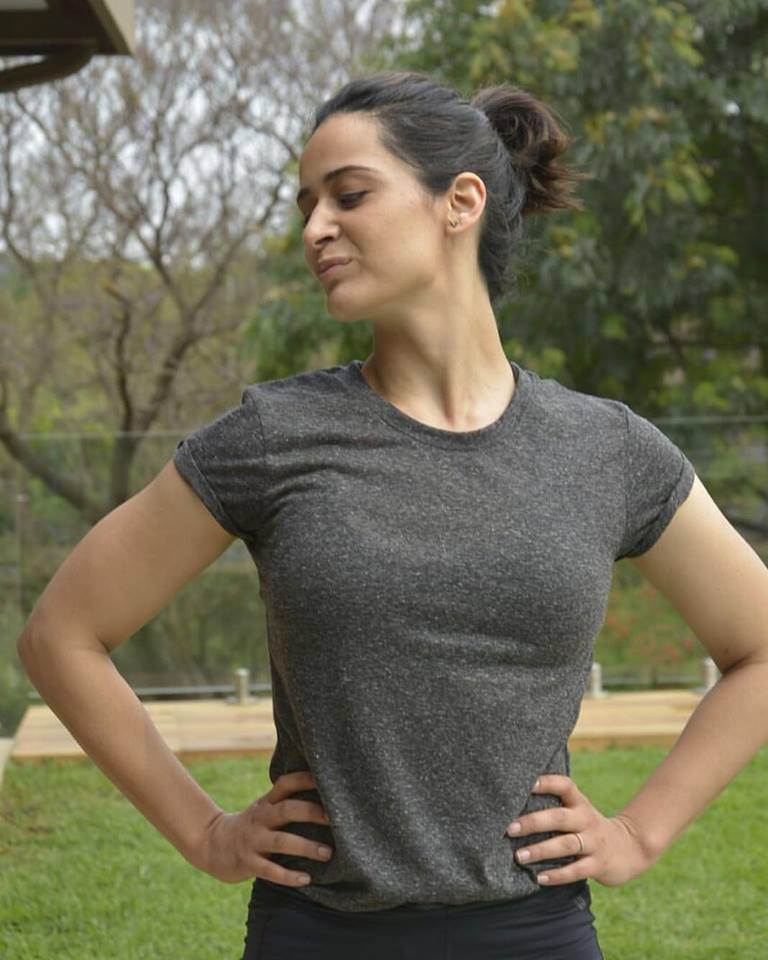 Tell us a bit about your classes that you give, what sort of exercises do they involve and who are they aimed at?
I share a variety of classes, like I said earlier I used to offer each modality separate from one another, lately I have been inspired to integrate all mediums of movement and create programs around personal development.
I use movement to start the conversation around emotional well being. We go through phases of inspiration, sometimes its hard core HIIT and outdoor boot camps, other times its yoga and pilates with mixed martial arts. I believe that each modality of movement offers benefit to the client and I love sharing a range of options that keep myself and clients excited to learn and explore the body.
Teaching Karate and Kickboxing are my favourite classes, these classes are aligned to our Karate organization which is internationally accredited. Clients sign up and work through our grading system which is a commitment of 3-4 years until reaching level of black belt.
Do you consider giving classes training for yourself as well, or do you still need to do your own training session in addition to classes that you give?
Often I have to create time for my personal training. Most classes have beginners to advanced attending and for this reason I prefer to have all my attention on the group so I may observe and guide the group and/or an individual.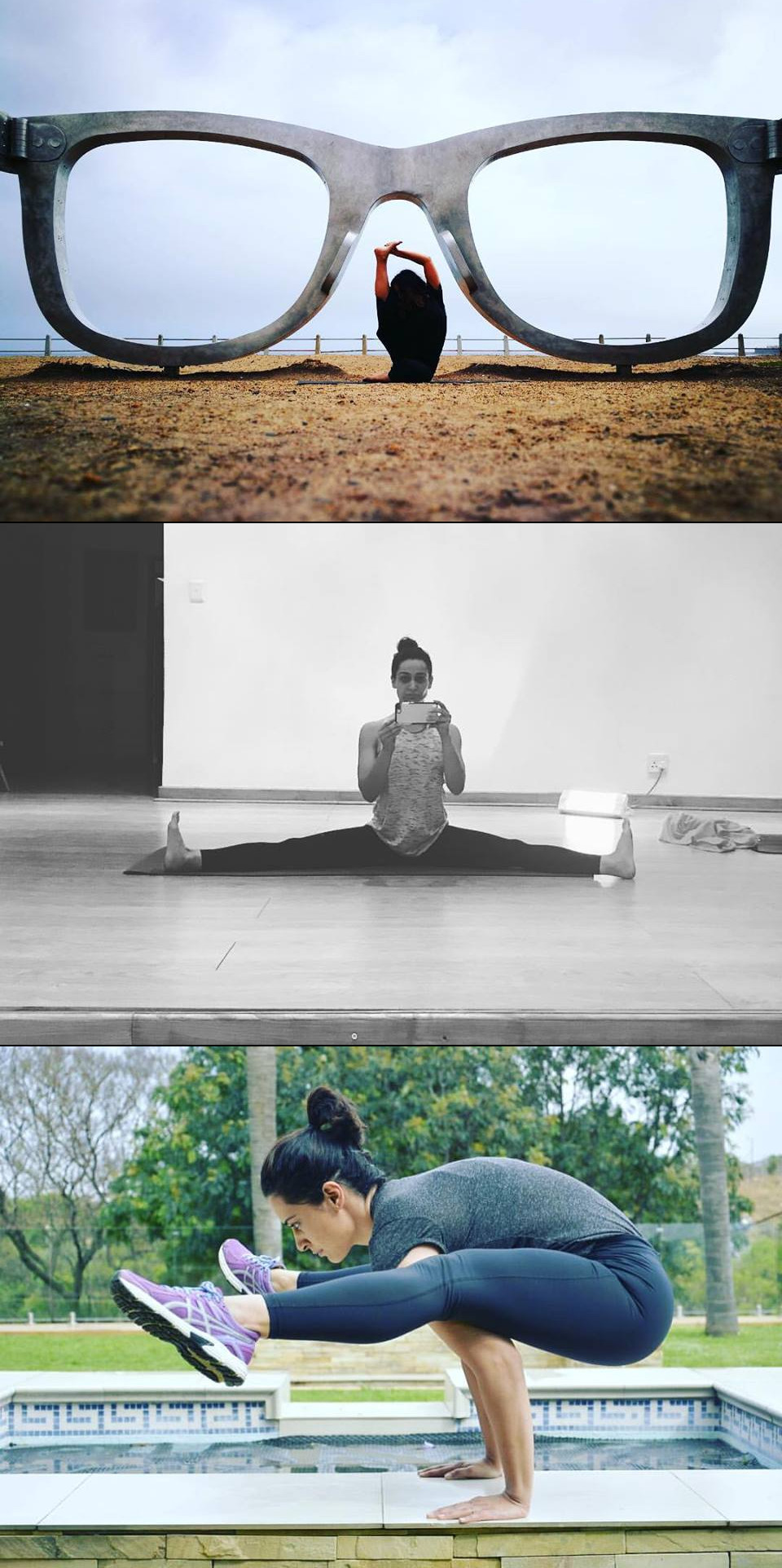 Favorite Quote:
My favorite quote is in fact a poem by Marianne Williamson:
"Our deepest fear is not that we are inadequate. Our deepest fear is that we are powerful beyond measure. It is our light, not our darkness that most frightens us. We ask ourselves, Who am I to be brilliant, gorgeous, talented, fabulous? Actually, who are you not to be? You are a child of God. Your playing small does not serve the world. There is nothing enlightened about shrinking so that other people won't feel insecure around you. We are all meant to shine, as children do. We were born to make manifest the glory of God that is within us. It's not just in some of us; it's in everyone. And as we let our own light shine, we unconsciously give other people permission to do the same. As we are liberated from our own fear, our presence automatically liberates others."
Do you have a philosophy that you live by?
Live your truth; 'means to live your most truthful self. Inside you is a person waiting to jump out and live in truth and openness.'
Most of us spend our days living up to expectations and definitions. In this way, you, me, all of us are living to be someone different than who we truly are.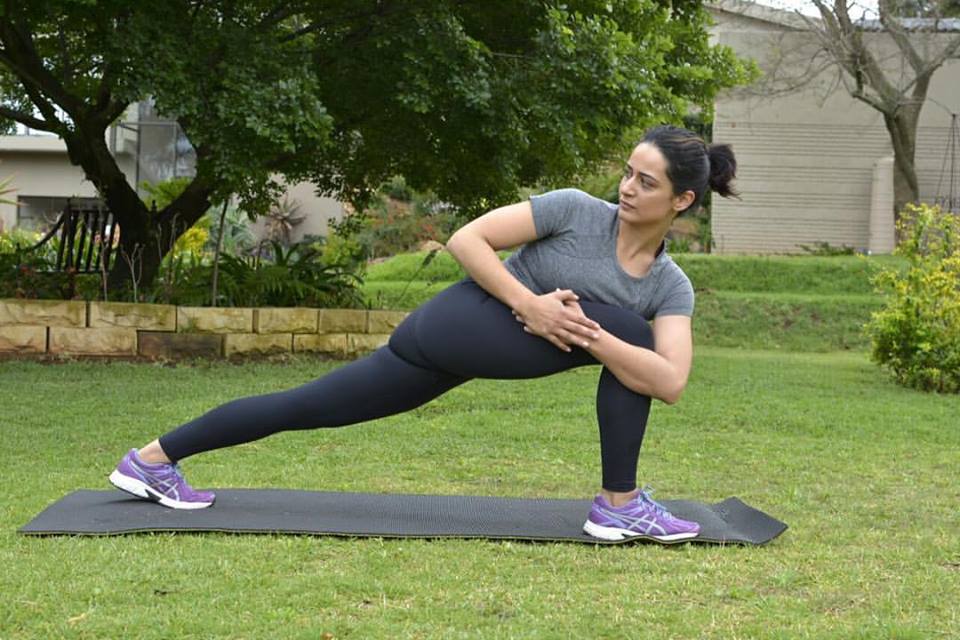 What is the most common question you get asked?
Will I ever be able to do the splits? My answer, has and will always be YES!
Best piece of advice you ever received?
My yoga teacher shared the best advice with me a few years back, she said always meet your client where they are, never impose your thoughts or beliefs on the client, hold space and share with pure intentions.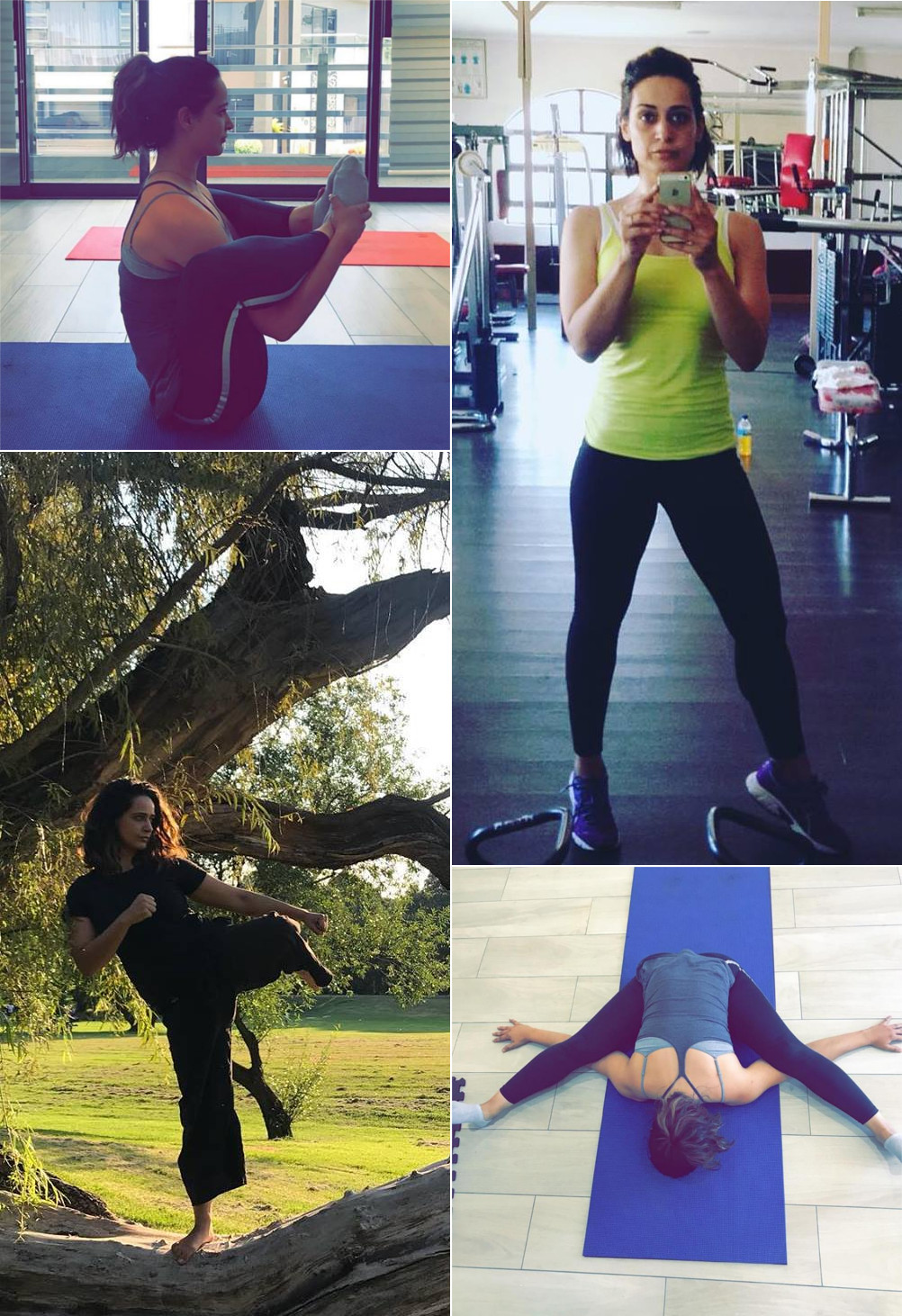 Advice for someone wanting to get started to get fit and healthy?
Just start, start with small things like more water and less fizzy drinks and then stick to it. Start by walking, around one block today and maybe two blocks tomorrow.
Perhaps find a friend or workout partner, someone to encourage you and hold you accountable. Approach your vision with clarity and hope that you do have the power to achieve your goals, visualize your healthy, strong and happy self and keep that picture in mind throughout the day. Feel joy in what you're working to accomplish and remember that the power to change is inside of you.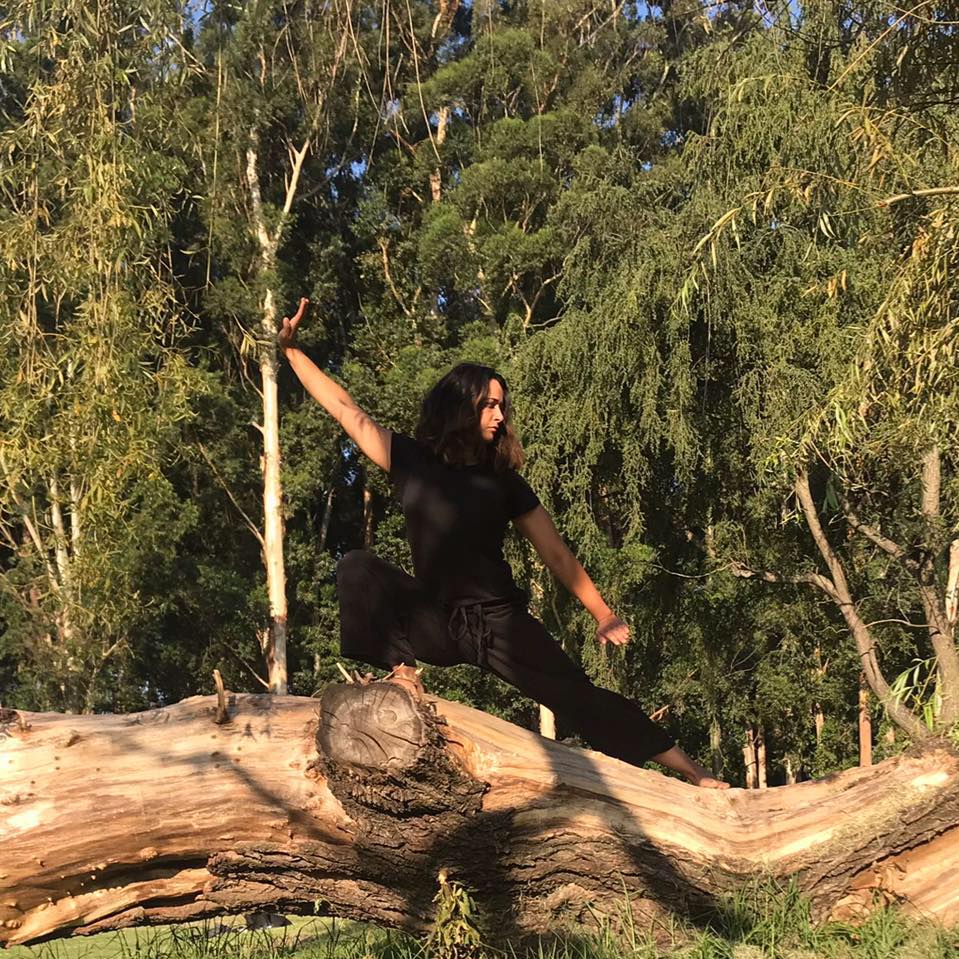 Where can people get hold of you?
Photography credits
Part 2 of the Interview, focuses more on Flexibility.
You May Also Like: