Name: Jinni Shaikh
Age: 21
Height: 5'4
Current weight: 49 Kgs
Current city: Mumbai, India
Occupation: Fitness Model And Sponspored By Btn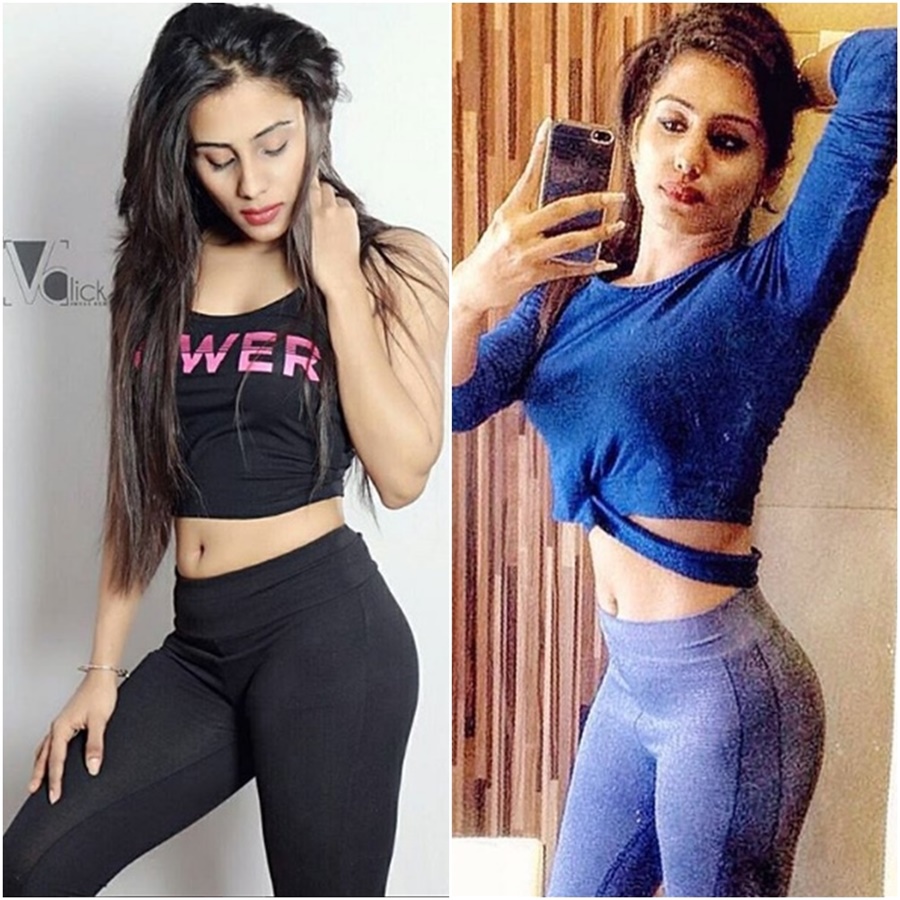 Tell us a bit about your life growing up:
My childhood days were in Bandra and I did my schooling from ST. ALOYSIUS. I was average in my academics but I was always in to sports like football and badminton. I really wanted to pursue a modelling career.
Where does your motivation for it come from?
You can achieve anything in this world if you have the willingness backed by confidence & I strongly believe that a well-toned body is the first key to confidence.
Who has been your biggest influence/support in your life?
My mother all the way.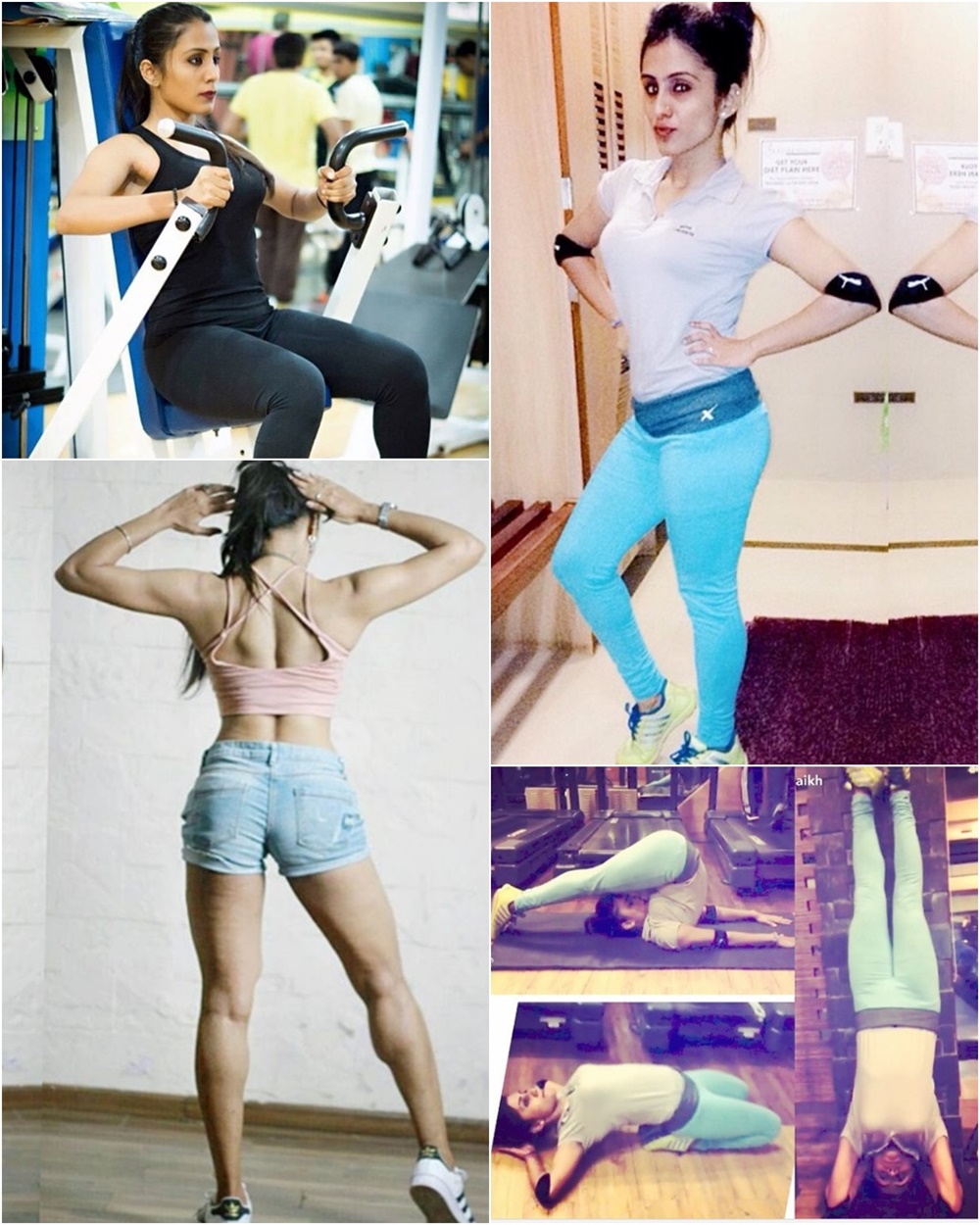 What are some of your tips for people just getting into the fitness industry?
Hard work, dedication and most importantly perseverance. There is no elevator for success. Therefore a focused mind on your goals will definitely go places. One should make a transition into the fitness profession with a game plan.
Did/do you ever have to deal with negativity from other women or men regarding the 'fitness' sport and your involvement in it? How do you deal with that?
Very rarely has this happened. Thankfully the fitness industry today is more exposed to knowledgeable content. We athletes are aware about the hard work one does to execute what we do and hence have a mutual respect for all.
But to be honest, the sport is misunderstood by many. Especially the ones who aren't part of this industry. But with the right kind of Fitness Education and understanding of where the differences lie, can help clear lot of mis-understandings & myths.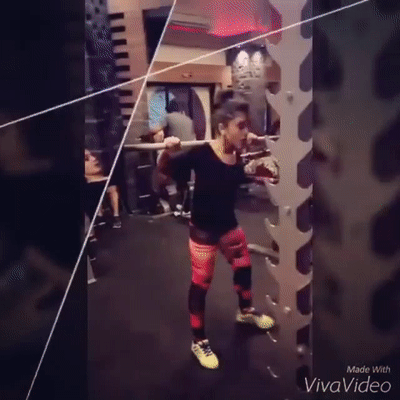 Is it difficult balancing work life with your training and healthy meals? How do you manage?
It's manageable if one has to. I am a meticulous planner of my day (although this transformation only happened when I made fitness more my lifestyle). By having my day planned, I know exactly what meals to eat when and what else I have to do throughout the day.
What are your future plans?
The immediate one is the upcoming Amateur Olympia.
In the long run, I want to enrich myself with more scientific knowledge about fitness and body transformations that can be done in the right and healthy way. Further imparting this to my fellow and upcoming athletes who are inclined to dedicate themselves to a fitter lifestyle.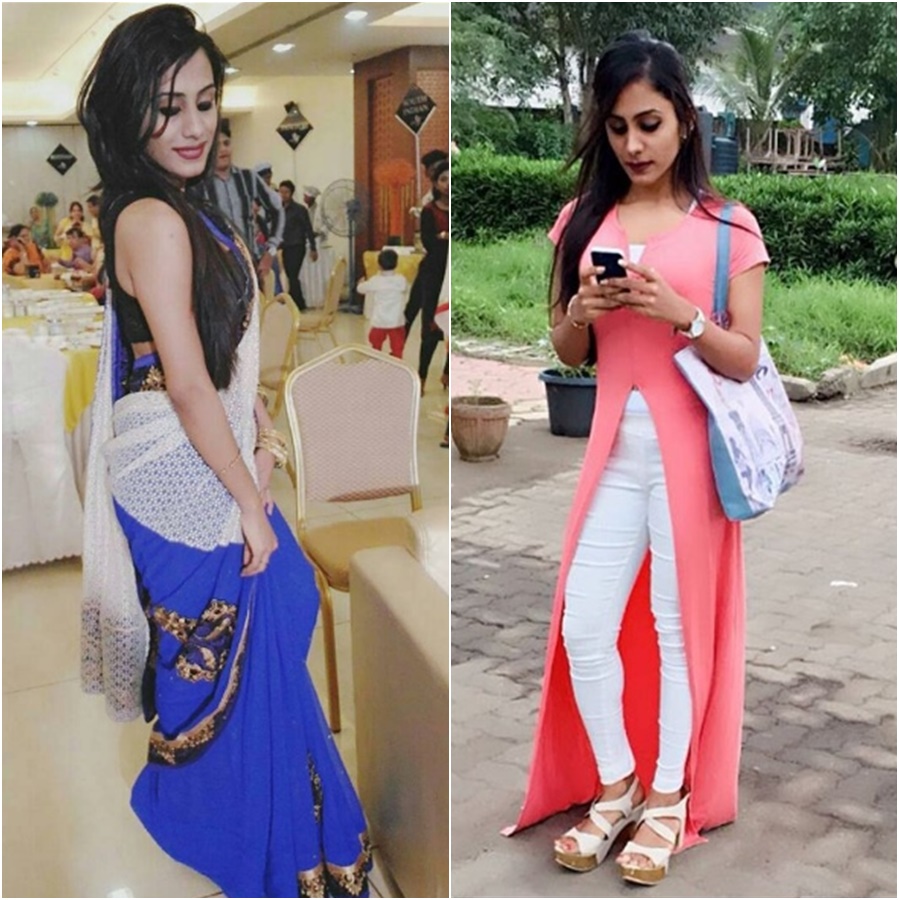 Give us a brief description of your philosophy on your diet:
The best diet for you is the one you enjoy, that is sustainable and achieves your specific goals.
My diet is:
Meal 1: 7:00 a.m

|

3 egg whites, 1 egg.
Meal 2: 9:30 a.m

|

Whey protein shake made with water (25g protein, 5g carbs, and 1g fat).
Meal 3: 12:00 p.m | 6 ounces grilled chicken and salad.
Meal 4: 3:00 p.m | Yogurt and 1 cup Oatmeal.
Meal 5: 5:00 p.m | Protein shake.
Meal 6: 7:30 p.m | 6 ounces chicken / 1 cup veggies/ 1/4 cup brown rice or 3 ounces sweet potatoes.

Meal 7: 10:00 pm

|

Casein Protein shake made with water.
What are your top tips for losing fat?
STOP eating junk food. Eat clean and eat whole foods.
Implement compound structural exercises in your weight training workout.
Cardiovascular training is also essential.
If you're not the gym type, then involve yourself in any sport.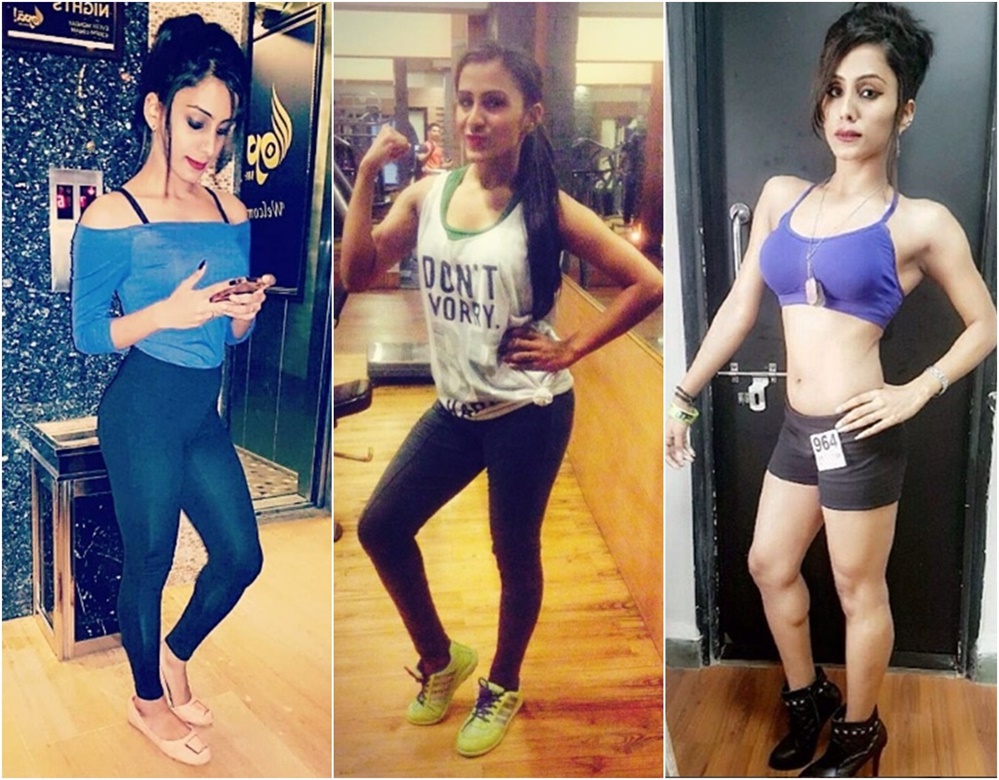 What supplements do you use and think are necessary for a beginner?
A basic Whey Protein Supplement is advisable for beginners. It can be taken pre & post work out.
Give us a brief description of your philosophy on your training/training schedule and on average how long do you workout for?
The week is a mix of Cardio, Weight Training, HIIT & Kick Boxing. For weight training, I mainly include structural exercises in my training which helps me develop my core muscles.
My training lasts for an hour, which includes mobility drills at the beginning, preparation sets, weight training & then I sum it up with (very important) stretching.
What are your essentials that are always in your gym bag?
Shaker bottle.
BCAA supplement.
Running and weight training shoes.
Lifting straps.
Towel and a deodorant.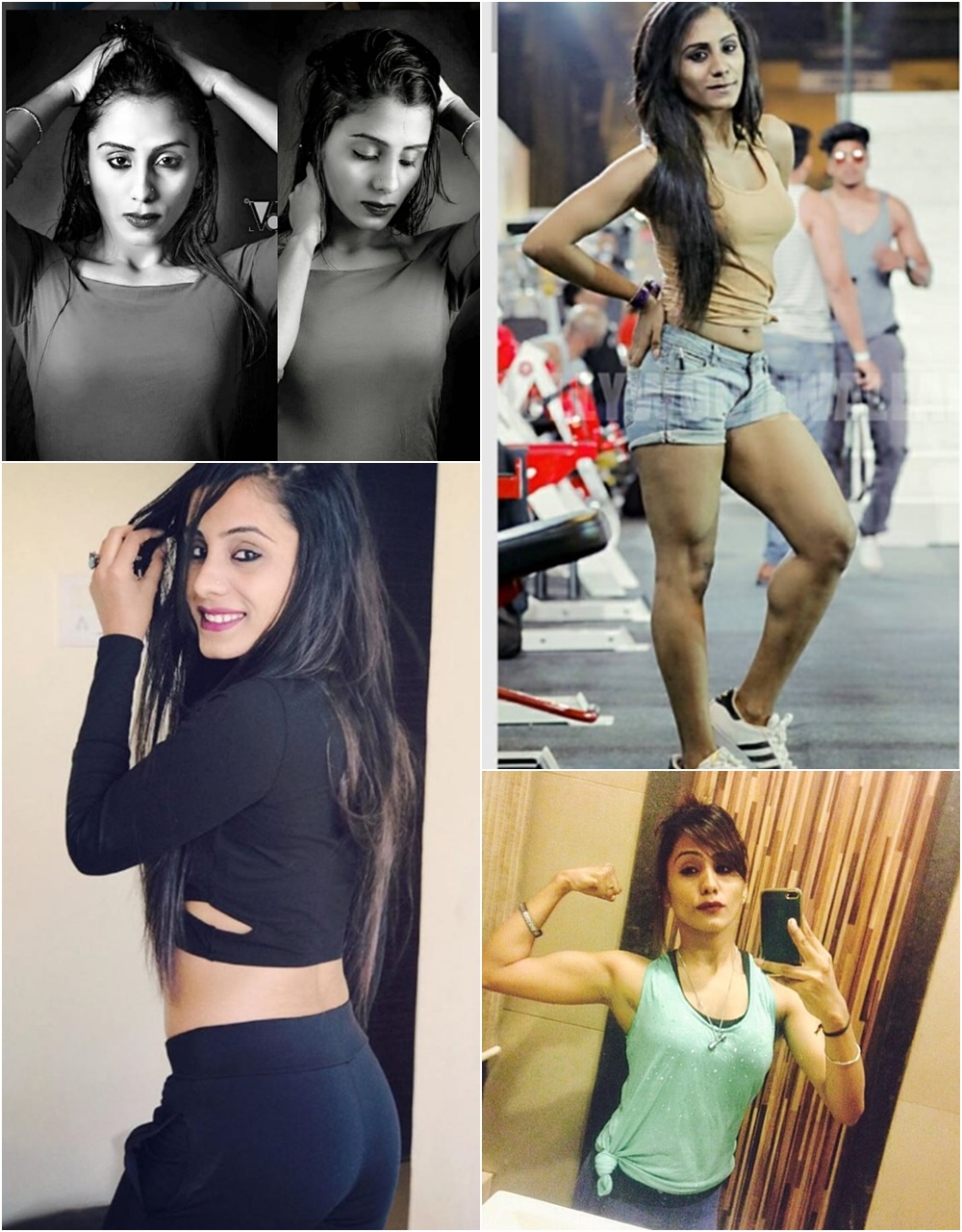 Do you have any fit fashion tips for the ladies?
Wear what you feel comfortable in and wear it with ATTITUDE.
What are your 3 favourite exercises?
This is a PUSH movement, principally targets your pectoral muscles. From a daily activity point of view, it helps train you to push an object against or above you.
This a compound movement and targets your back muscles. The FAT burning percentage is higher in this exercise, as all your core muscles are involved. This exercise helps you prepare to lift a heavy object from the ground which we do end up doing in our day to day activities.
This again is a compound movement and targets your leg muscles. In this exercise your core muscles are involved, therefore the FAT burning percentage is higher. It's essential to have strong legs for an overall aesthetic and full look to your physique.
Do you do much cardio with your training?
Cardio is done twice a week. It's includes treadmill running, cross training and plyometrics.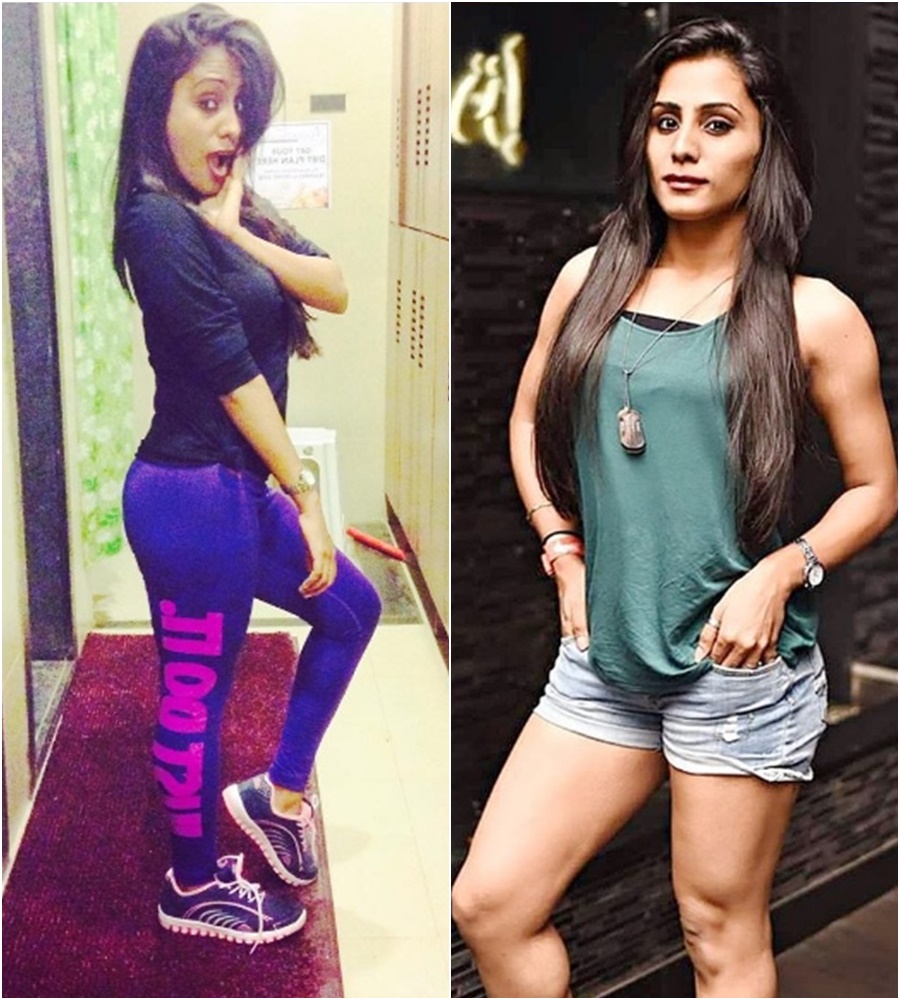 Why do you think many females prefer to do cardio and not venture into the weights section? Can weights help the ladies lose fat or will it making them get huge muscles?
That's due to sheer lack of proper guidance. We see many gyms promoting weight loss in their promotional activities, whereas what we need is to lose fat.
Weight training actually helps to lose fat quicker than cardio exercises, as the muscles are broken to the microscopic level. The body keeps burning fat for the next +- 30 minutes after your cardio session, whereas it burns fat for the next 48 hours after weight training.
Women cannot build huge muscles due to the hormone estrogen which is present in them. This makes women store fat more in the subcutaneous areas (fat just under the skin and in the arms and legs), versus the deep belly fat in the middle of the body.
Therefore my suggestion to all women, is to include weight training in their schedule.
What other forms of exercise do you enjoy and incorporate?
Endurance Exercises: Brisk walking or jogging. Building your endurance makes it easier to carry out many of your daily activities.
Balance exercises: like Standing on one foot and heel-to-toe walk.
Flexibility exercises: shoulder and upper arm stretching, calf stretch and Yoga.
Favorite male fitness models or bodybuilders?
Siddhant Jaiswal, Mazher Shamlaani, Manoj Patil and My Coach Nilesh Gaikwad.
Favorite female fitness icon(s):
Natalie Eva Marie (One & Only).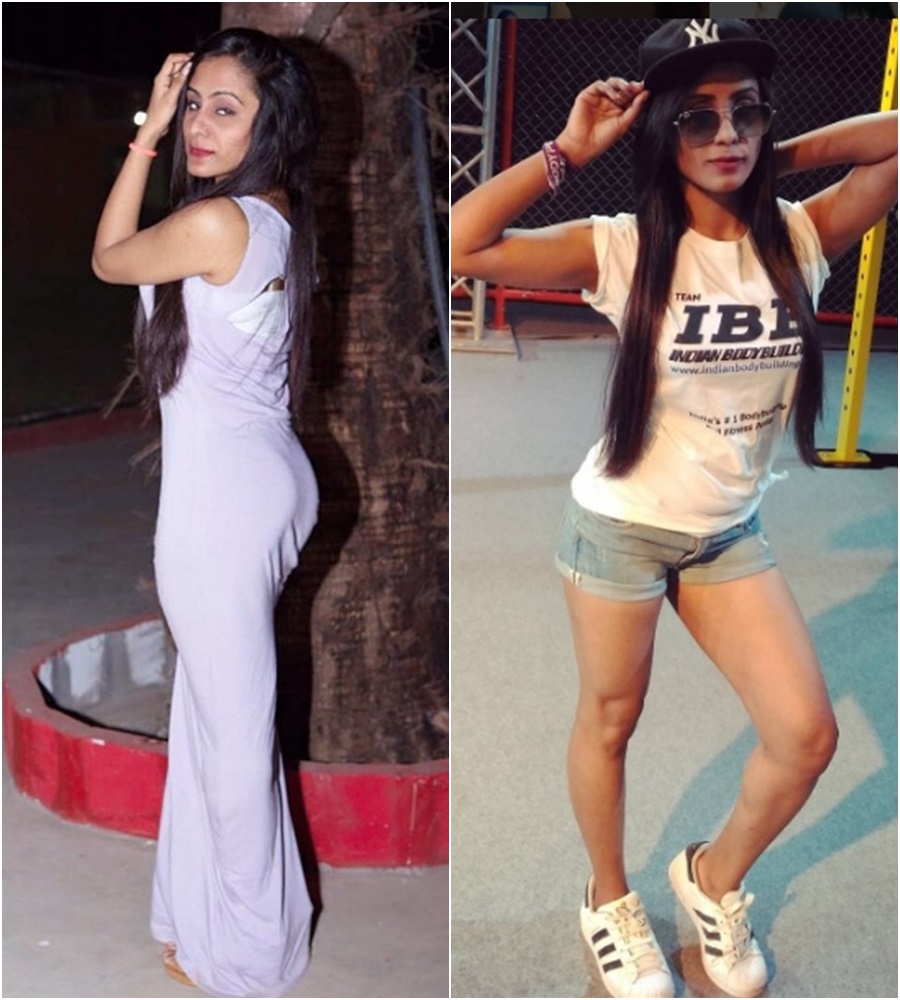 Favorite quote:
"If your dreams don't scare you, they aren't big enough."
"Progress is progress, no matter how small."
"I'm not strong for a girl. I'm just strong!"
What is the most common question you get asked?
Why and how you do this? My answer is, "It's the best gift you can give yourself."
What is your advice to young girls who want to start working out and build a body like yours?
Dedicate yourself to the fullest and experience the best lifestyle you could ever have dreamt of.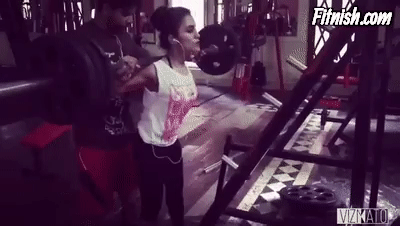 What competitions have you competed in?
Mumbai Regionals Fit Factor Finalist 2017 | TOP 4
Where can people get hold of you?
You May Also Like: