Name: Chantal Van Loggenberg
Age: 37
Height: 5'1
Competition weight: 53 kg
Current weight: 50,5 kg
Current city: Roodepoort, South Africa
Occupation: Personal Trainer, Nutritionist, Founder of Non Profit Supreme Athletes
What made you get started with training? Has it always been a part of your life?
I think it all started with my dad. He use to always gym. So I kind of grew up with that type of lifestyle. I am blessed with really good genes which is always a bonus.
From a young age I knew I wanted to do something within the health and fitness industry, I just wasn't quite sure yet what exactly it was going to be.
I traveled to America straight after Matric where I got introduced to strength training. Just there and then that I decided that I would love to be a Trainer.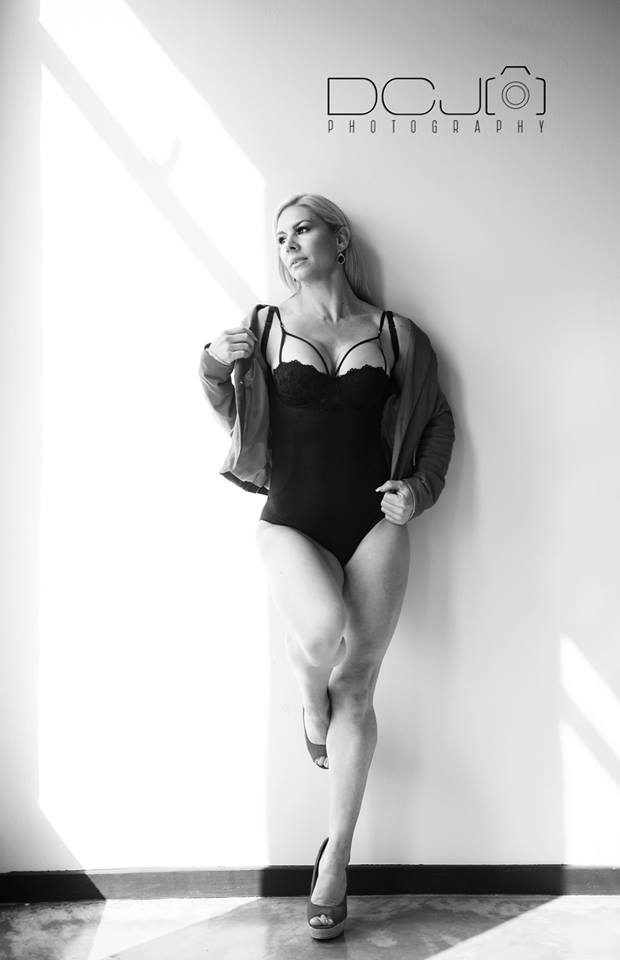 Tell us about your involvement in the Indian fitness industry and how you got started with it?
In September 2016 I got asked to do the Jerai State Tour and from there things evolved into some great sponsorships and even more amazing experiences. I will be forever grateful for this amazing opportunity.
What is it like in India and how is the fitness/bodybouilding and health scene there?
India was the last place I thought Fitness and Bodybuilding would be so big. But with a 1.2 billion population you can understand that.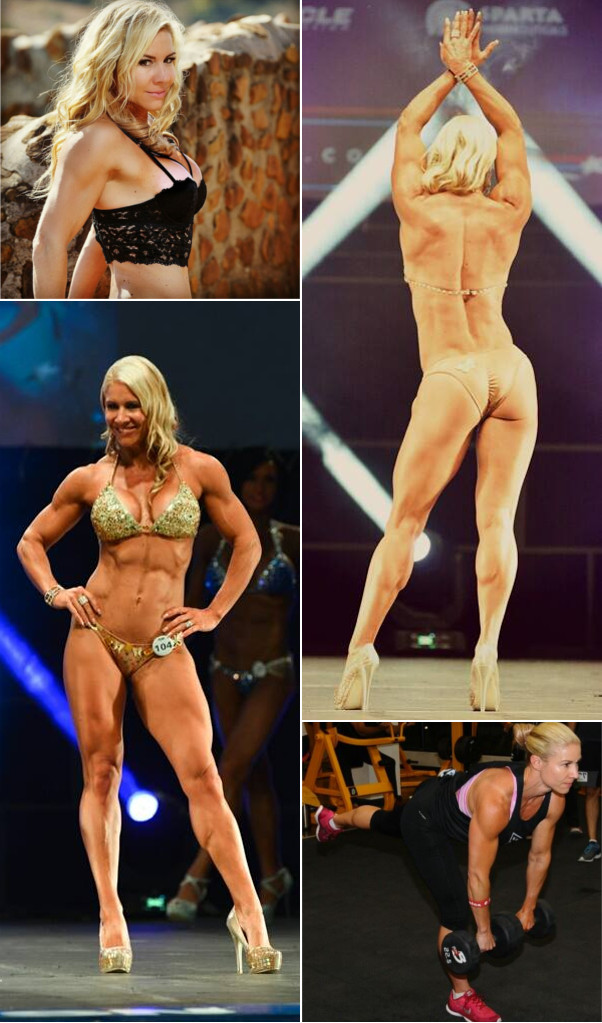 Who has been your biggest influence/support in you life? And how did they affect you?
Personally I didn't have lots of influences early in my career. But as a young girl I looked up to woman like Monica Brant and Jenny Lynn. I watched them start and grow their careers and some of them doing it while raising kids. So I decided I wanted both and I would make it work.
What do you most enjoy about preparing for a competition and about the competition itself?
I love prepping for a competition because I really have to get into the zone. Being as busy as I am it's easy to lose focus. I love the challenge. Its much more a mental game for me than physical.
The actual competition itself is the benchmark I measure myself against some of the best athlete to see where and how I can improve.
Is it difficult being motivated some times? Have you encountered many setbacks?
I have encountered many setbacks, but each one of them made me fight harder in making my dream a reality. It's not always possible to stay motivated but that is why I always surround myself with positive people. I have the most amazing family and friends who all support me 100%.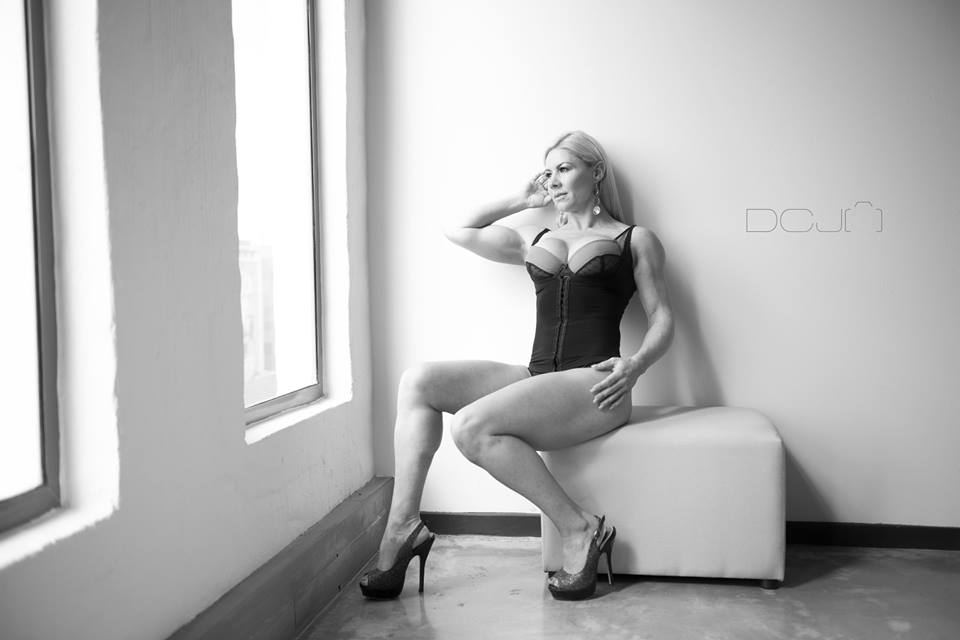 Do you have any techniques or specific habits that you do in order to keep focused and motivated?
I am on YouTube a lot. I like to watch motivational videos and I often read biographies to keep me inspired. My coach Vic Alley is always there just to keep me on track.
What are your future plans?
I would like to compete in as many WBFF Pro shows as possible and obviously win them. I would love to at least win a WBFF worlds once.
I am currently busy with an e book with some of my favourite recipes and hopefully even one day have my own hard copy. I recently started with my own fitness line. Still in its early stages but will continue with that in 2018 when I am done with my traveling for a while.
I'm definitely going to focus more on my Non Profit. That feeling you get from helping others is something so indescribable. None of my other achievement come close to this.
But who knows what else will come along my journey in the future.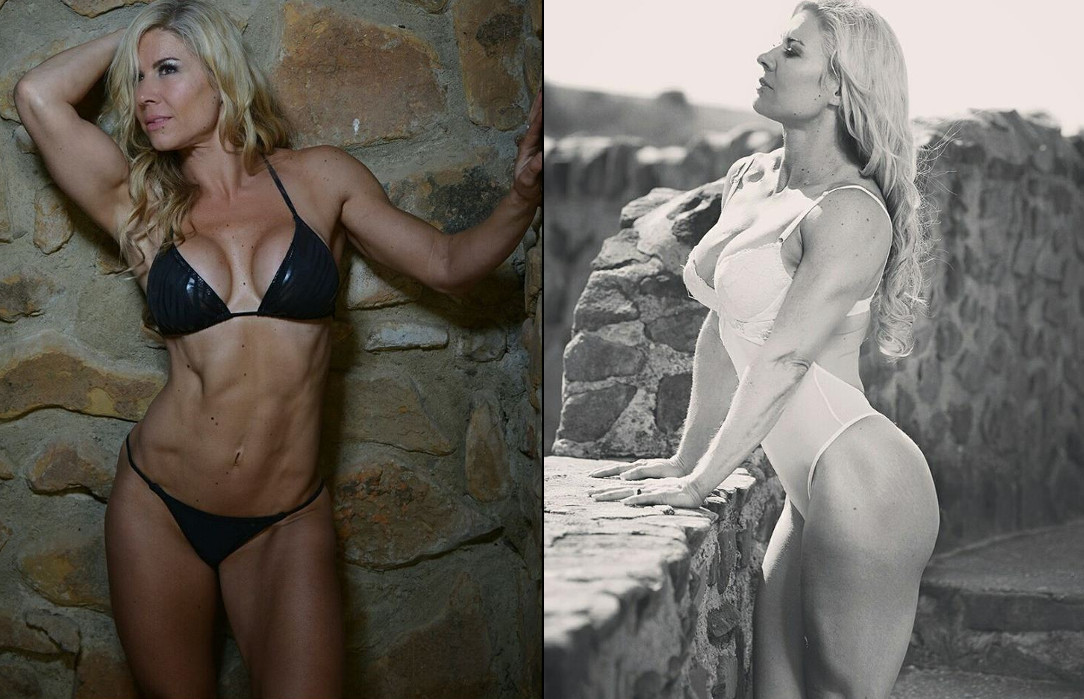 Take us through an average day of yours:
4am: 45 minutes fasted cardio.
5-7am: I train my clients (home gym so its convenient).
7:10am: I do the school run.
8-10am: Back at home and train more clients.
10-12pm: I usually use this time for online clients or some Supreme Athletes work.
12:30-13:30pm: 1 hour weight training.
2-4pm: I pick up my kids, school sport and maybe homework.
4-6pm: Train more clients.
7-10pm: In these 3 hours my husband and I work together to cook and eat dinner, prep the next day's food, finish off homework with kids, get them ready for bed.
Time management is very important but we are so use to this routine.
Give us a brief description of your philosophy on your diet:
My off season diet is completely different to my on season diet. Off season I have 4 meals consisting of high fat, moderate protein and low carbs. My on season diet consist of high protein, moderate carbs, low fat and I increase my meals to 5-6 meals per day.
My training stays the same throughout. I will add an extra cardio session closer to the competition.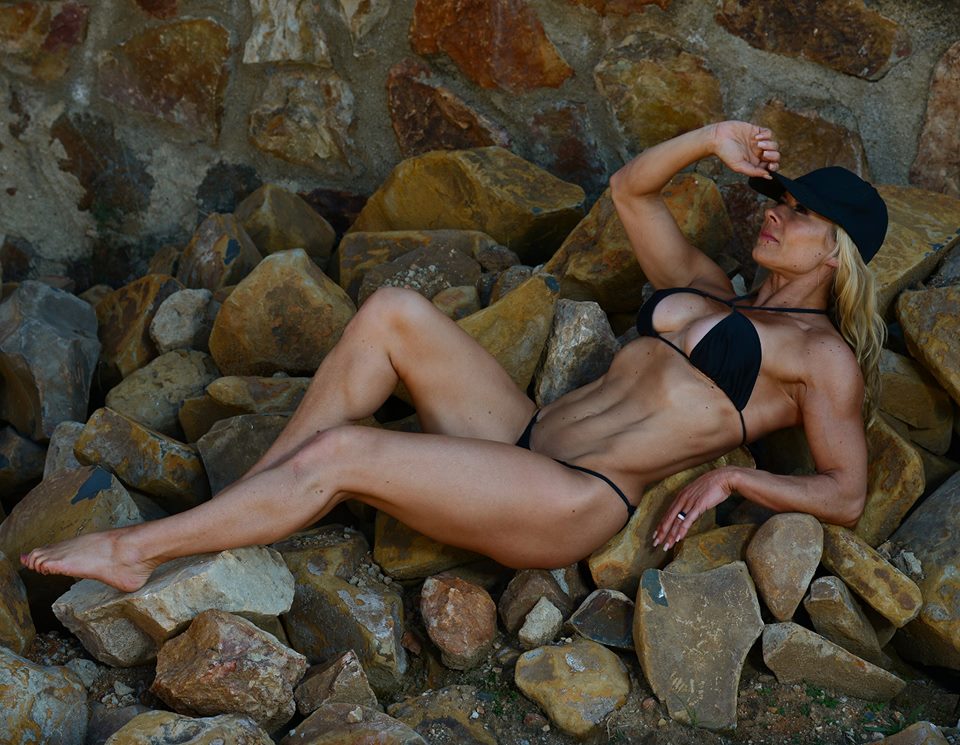 What are your top nutrition tips for gaining muscle and shape?
I would say take your time in sculpting your body. Rome wasn't built in a day. I trained 8 years before entering my 1st competition.
Eat lots of protein.
Eat often.
Train hard.
Push your body beyond its limits.
Make sure you work with a good coach that guides you all the way.
Make sure you supplement. We don't get in all the minerals and vitamins we need daily and training so intensely you especially need extra.
Most important of all is sleep. This is where all the magic happens. Your muscles can't grow without enough sleep.
What are some common mistakes that women make when it comes to healthy nutrition and training to lose fat, in your opinion or that you know of?
70% of woman go on these crazy fad diets where they eat only certain things or they eat less to nothing.
And when it comes to training they do hours and hours of cardio. I call it the skinny fat.
You need to make it your lifestyle.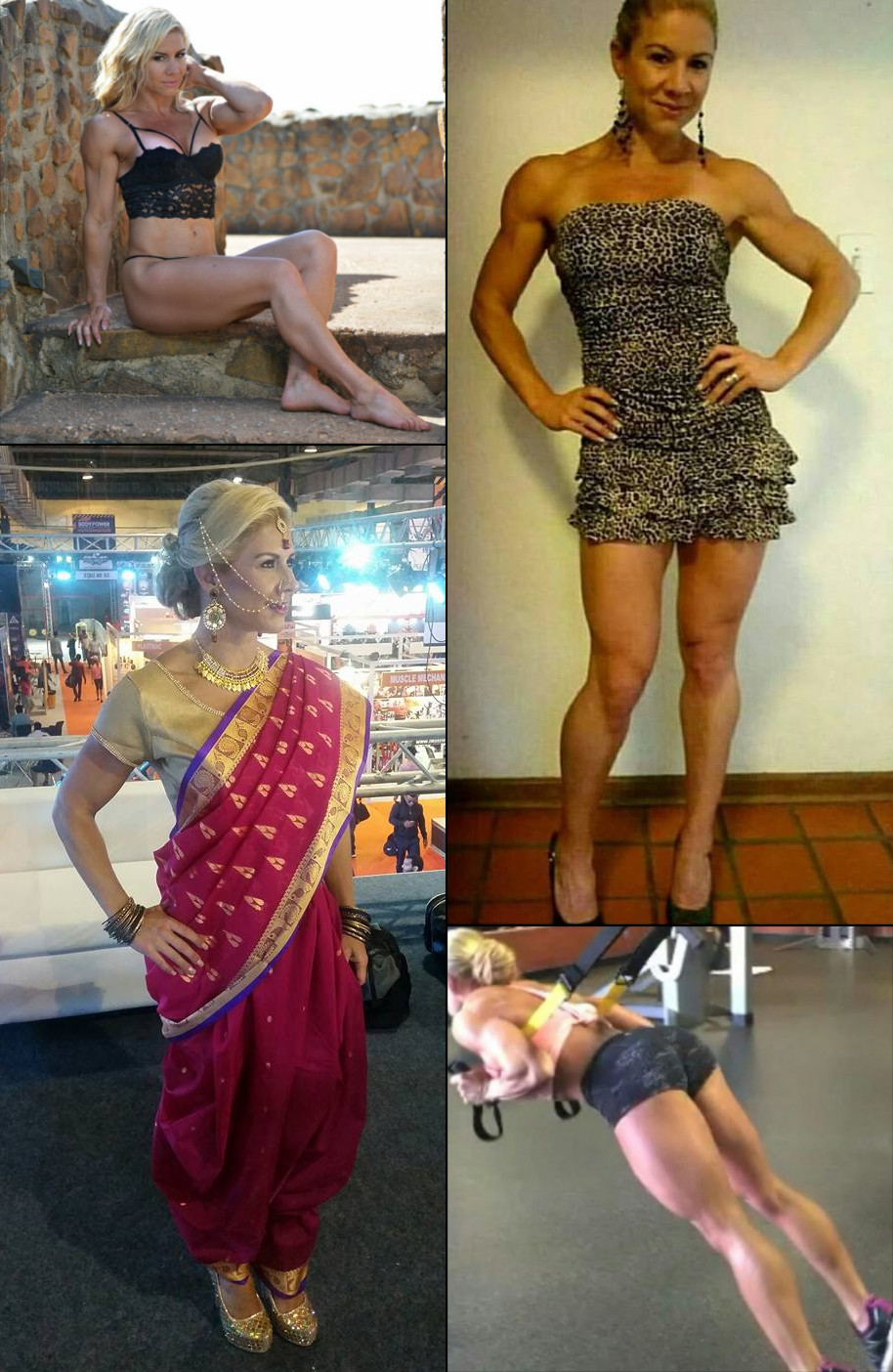 What process do you follow when its time to start getting ready for a competition/photoshoot?
Well off season my body fat is higher than while prepping so if I do a shoot then I will add extra cardio and yes then I am on low carbs. While prepping I don't change a thing. I don't mess with the process.
The photographers usually know that so it depends on the look they want. When prepping for a competition it's more intense. Lots of little things that makes a big difference. Following my coaches advice to the T.
Give us a brief description of your philosophy on your training?
I am a firm believer of fasted cardio. I also love my conventional weight training, but like to switch it up with some plyometrics, boxing and gymnastics.
What are your essentials that are always in your gym bag?
Gym towel, music, heart monitor, gym gloves, water bottle and my Estrellas Nutrition Whey supplements.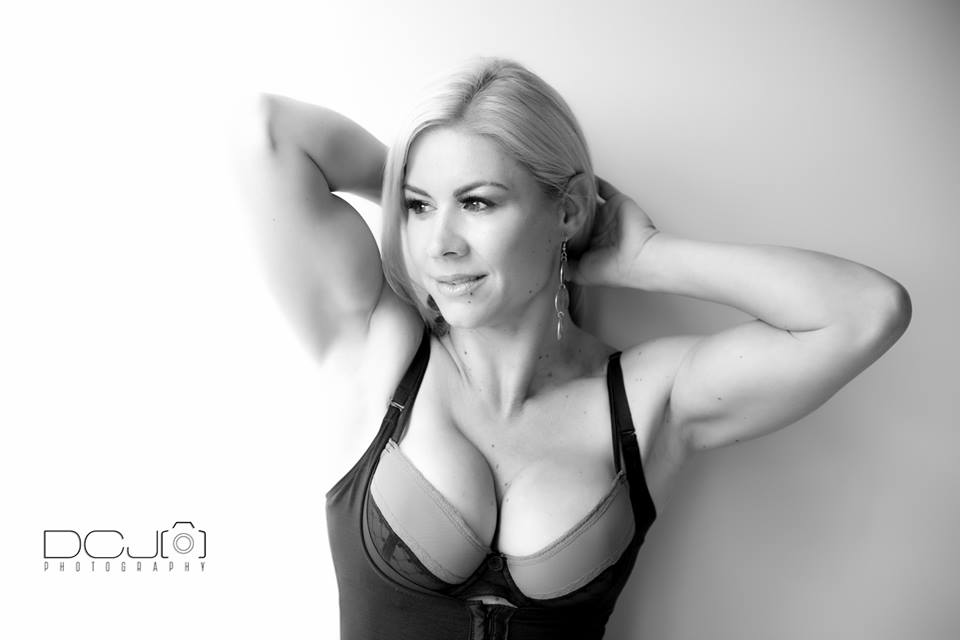 Do you have any fit fashion tips for the ladies or any specific gym fashion trends that you love?
I think just wear what you like. I wear whatever looks and feels good. I don't have a specific trend.
And for the guys?
Haha I personally don't like the tight fitted stuff but again its about what you feel works for you.
What are your 3 favourite exercises?
I like it because it targets my glutes exactly where I want it.
That's a tough one but amazing to sculpt those perfect abs especially your lower abs.
I love this exercise because it's tough. I challenge myself to do more and more each time and it's amazing for sculpting your back.
Which body part is your favourite to train and what are some of your trips to training it?
I love training my lower body. I split it into 2 different days, legs and glutes. I focus on my glutes separately so I can really hit them hard.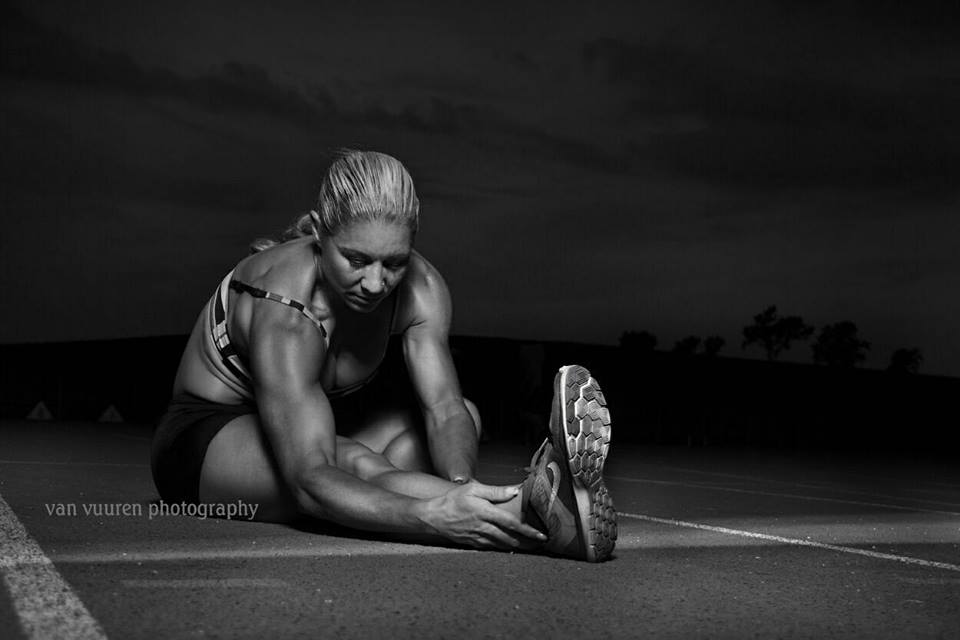 What other forms of exercise do you enjoy and incorporate if any?
I love boxing. Whenever I box I lean out very quickly.
Favorite male Fitness models or bodybuilders?
Tom Coleman.
Favorite female fitness icon(s):
Anita Herbert.
Favorite Quote:
"Today's preparation is tomorrow's achievement."
What is the most common question you get asked?
How do I manage my career, traveling and my family?
I have a very strong support system that helps me.
What advice would you give to young girls wanting to get started in the gym and with competing?
I would tell them to take their time. Don't take shortcuts. Decide what are your goals and work your hardest to make it a reality.
What competitions have you competed in?
2009
FAME SA – Fitness model 3rd
FAME SA – Figure – 3rd
2010
Fitness SA – fitness division – 3rd
2011
WPF Gauteng – figure – 1st
WPF Sa's – figure – 2nd
2012
Bodybeautiful – fitness division 3rd
2013
WFF Gauteng – 1st
WFF SA's – 1st
WFF worlds – 3rd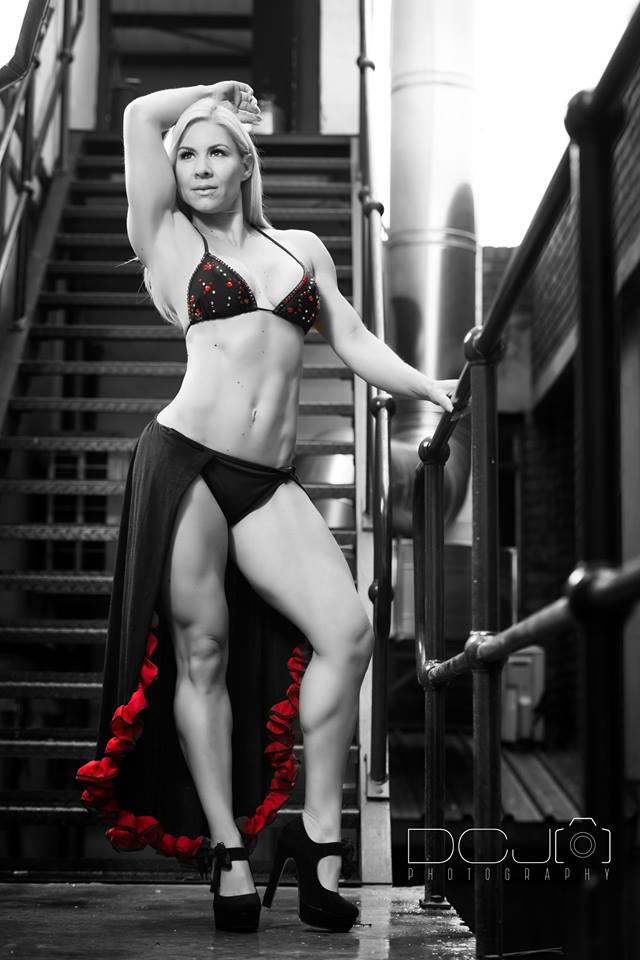 2014
WBFF SA – fitness model – 4th
WBFF SA – figure – 3rd
2015
WBFF SA – fitness model – 3rd
WFF Gauteng – figure – 4th
WFF SA's – figure – 2nd
2016
WBFF SA – figure – Earned my PRO Card
Where can people get hold of you?
Photography credits:
Roger Wells | RWPhoto
Van Vuuren Photography
Fire Q and A:
Favourite bodybuilder in SA?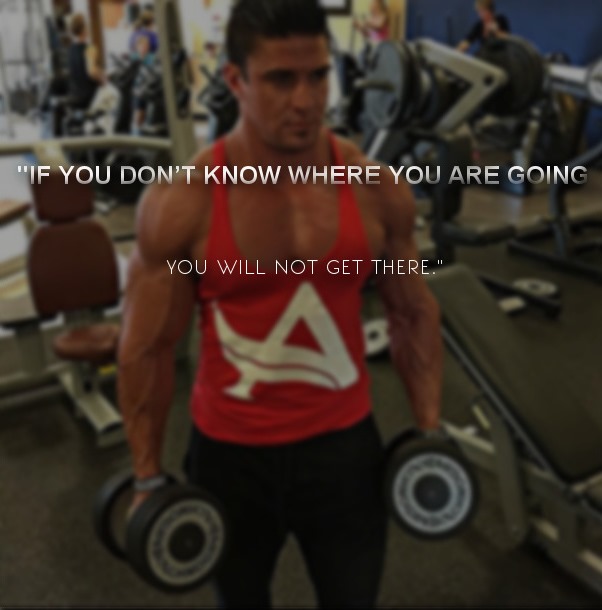 Most ripped guys physique?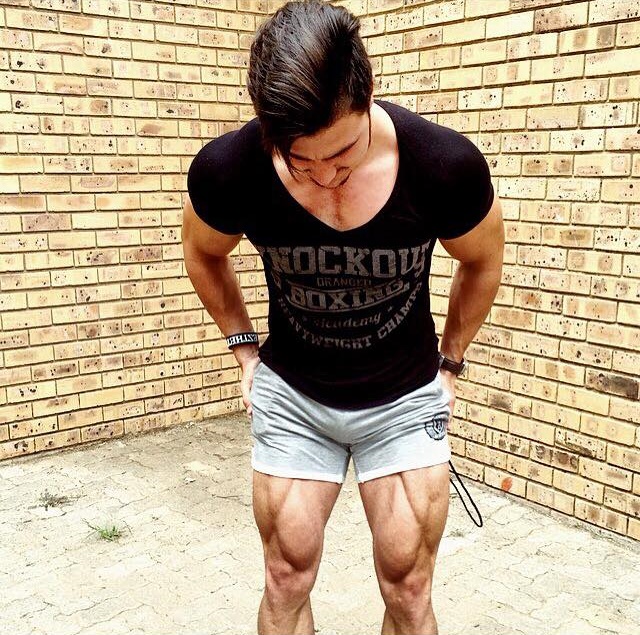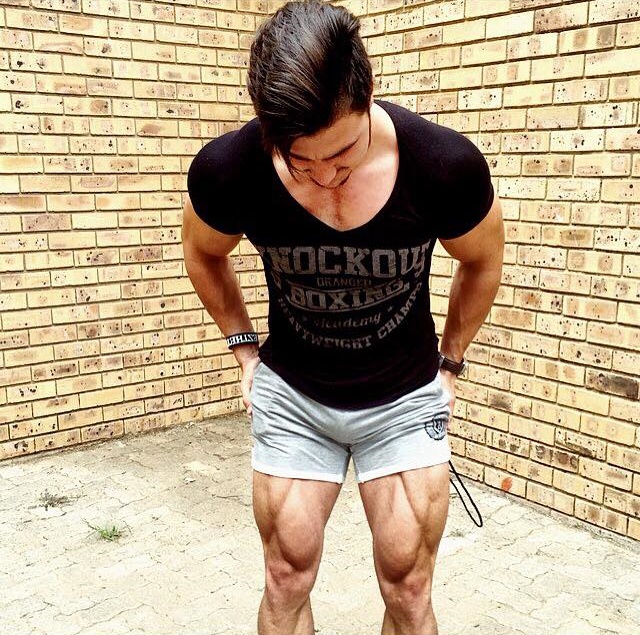 SA lady with the most amazing abs?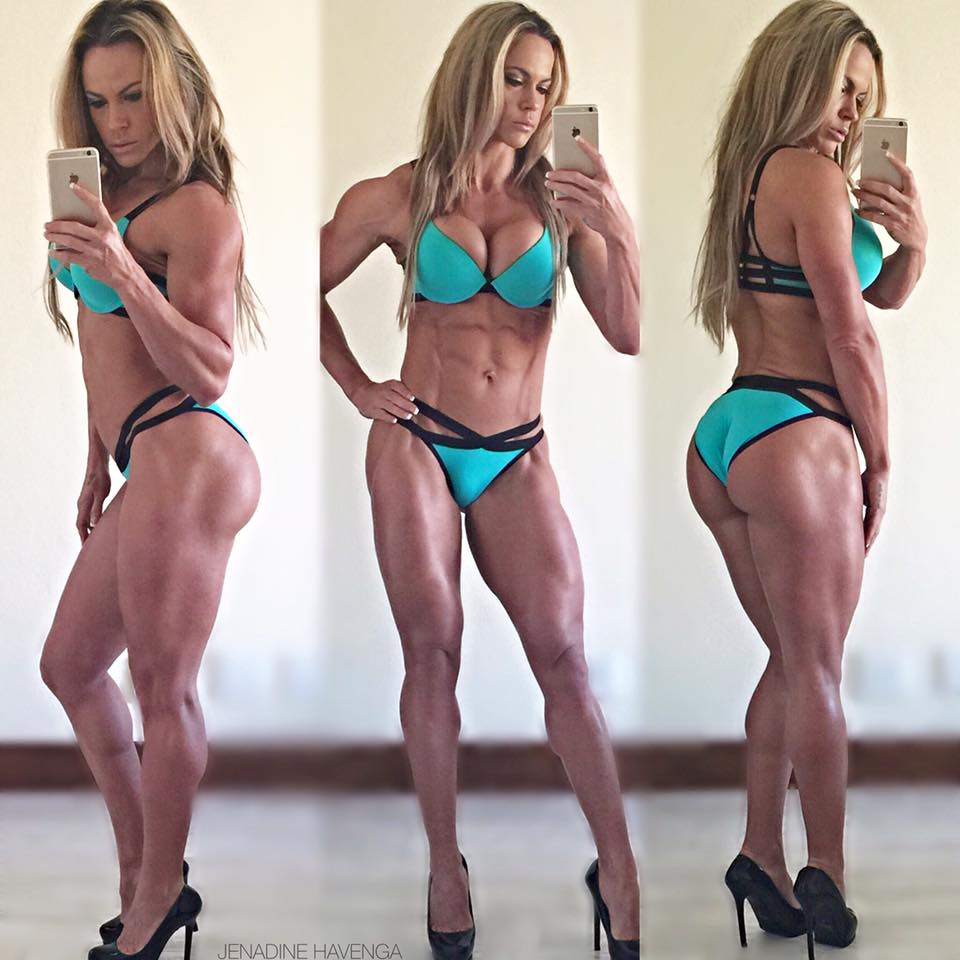 The Nicest guy and girl fitness personality you know of in SA?
Nicest guy – John Lucas.
Nicest lady – Jenadine Havenga.
Most aesthetic fitness guy in SA?
I love Juan Smith's physique.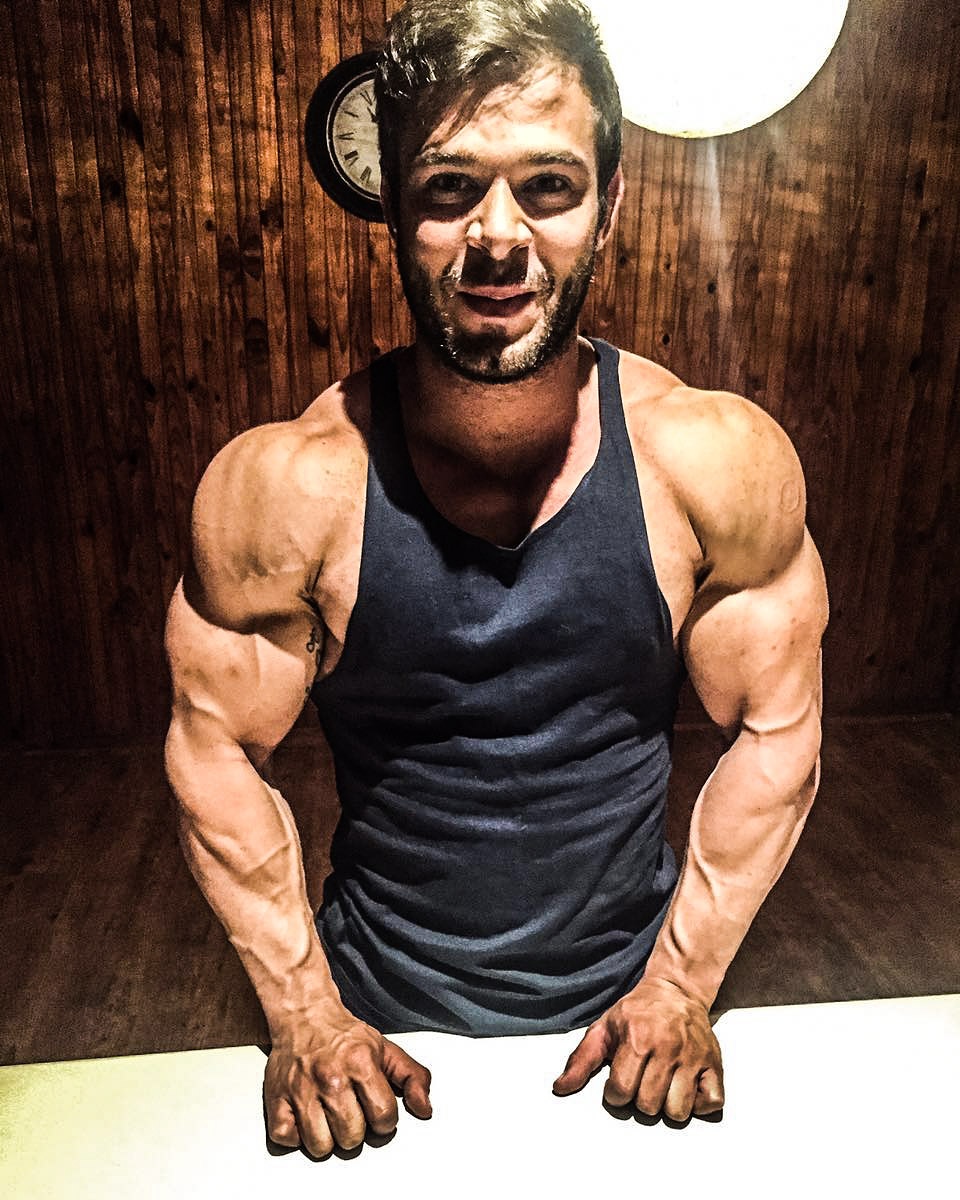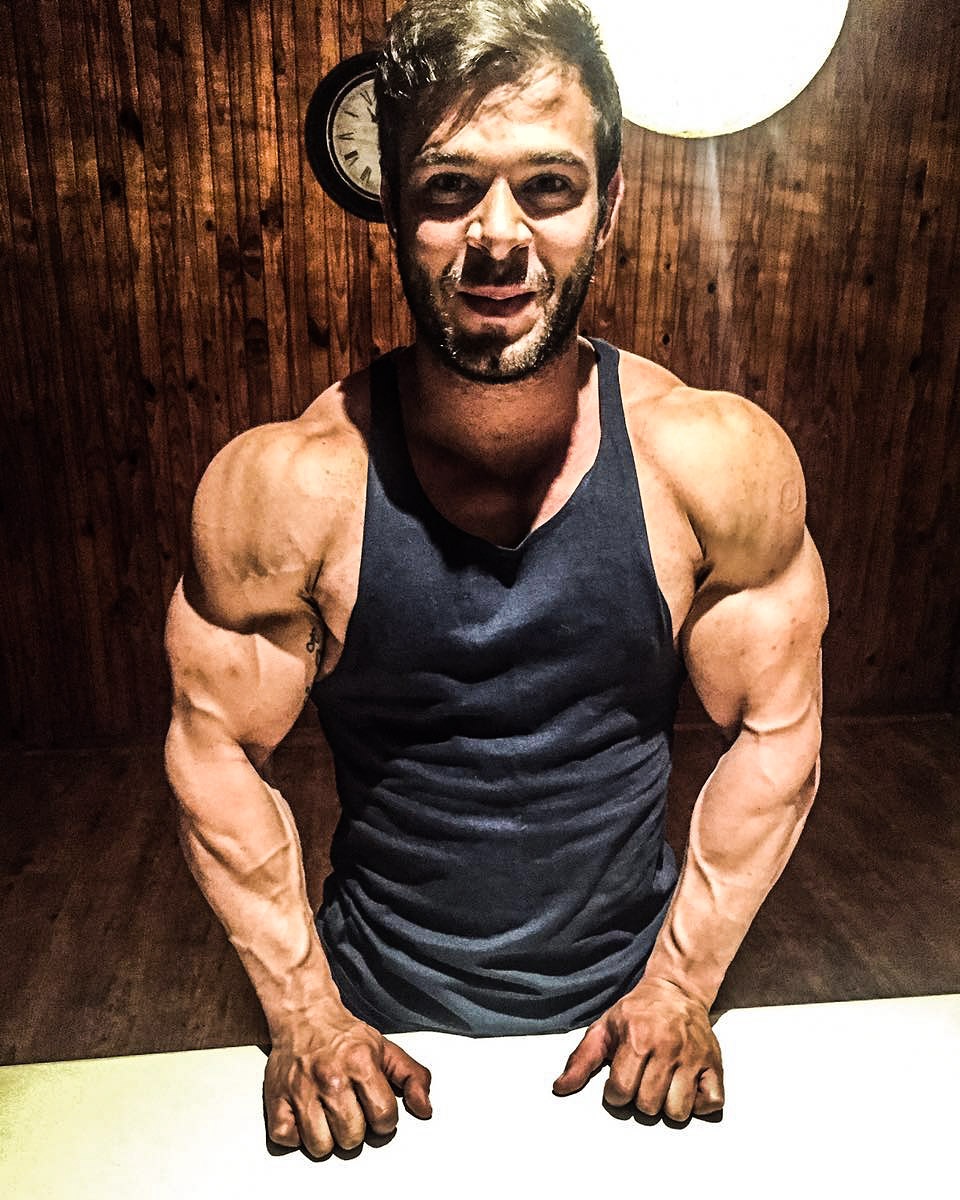 Most aesthetic fitness girl in SA?
Woman, again I have to say Jenadine Havenga. I love her body.
Hardest working person in the fitness industry in SA?
I have to pick 3:
Jaco de bruyn.
John Lucas.
Andrew Carruthers.
Outstanding Indian fitness/bodybuilding girl?
I love Sonali Swami.
Outstanding Indian fitness/bodybuilding guy?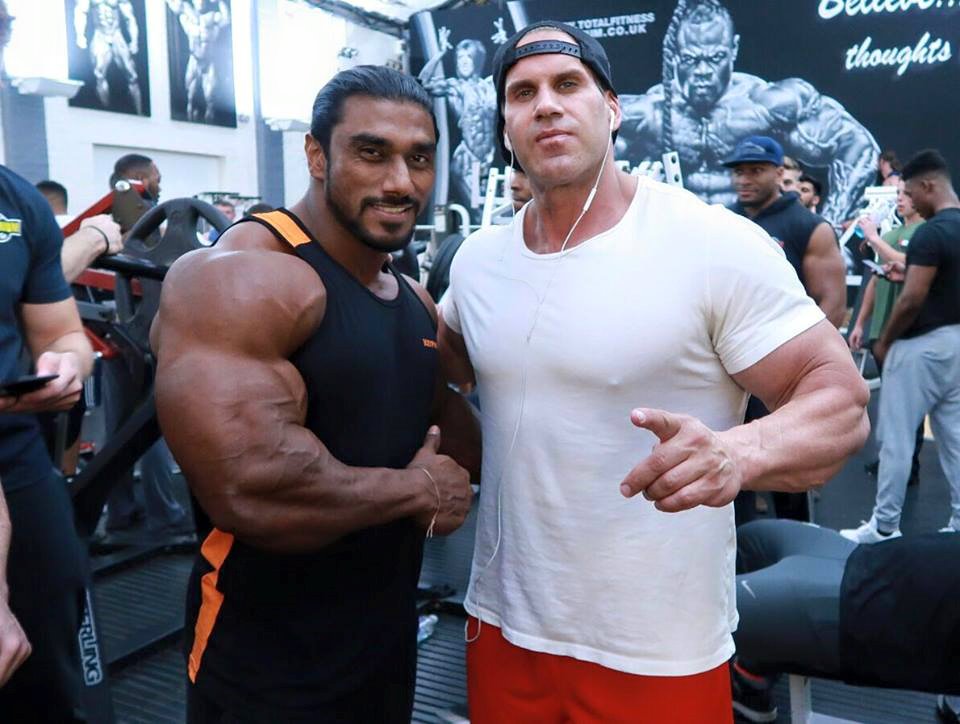 You May Also Like: