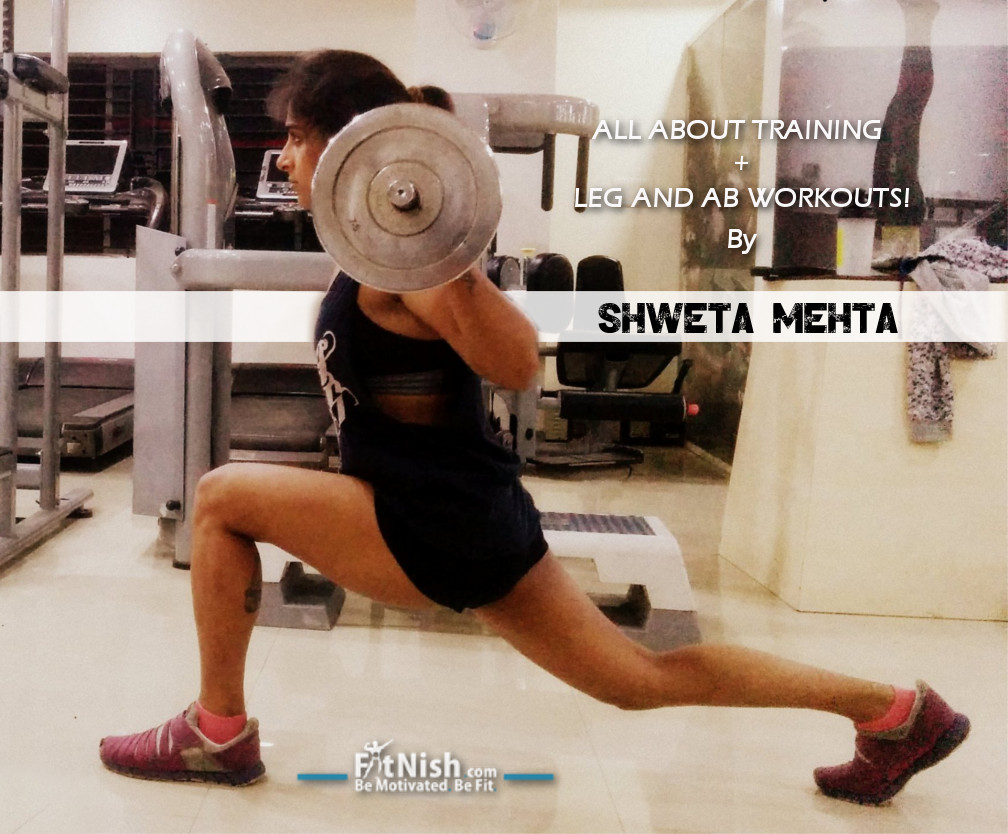 What sort of calisthenics exercises do you include in your training? And what body parts are they for?
You need good upper body strength and a very strong core to perform calisthenics and calisthenics helps you build your upper body and core. Yes it's a parallel process.
I am not doing complete calisthenics practice nowadays, I have given a break to it as I am concentrating on muscle building with the help of weights. However I still use a few exercises to get the benefits.
A few of them are:
Weighted headstand to build core
Hand stand walk for concentration and balancing
Hand stand pushups for shoulders and arms
Various L-sits for arms and core
Bar balancing, one arm and isometric pull ups, hanging or upside down crunches and more.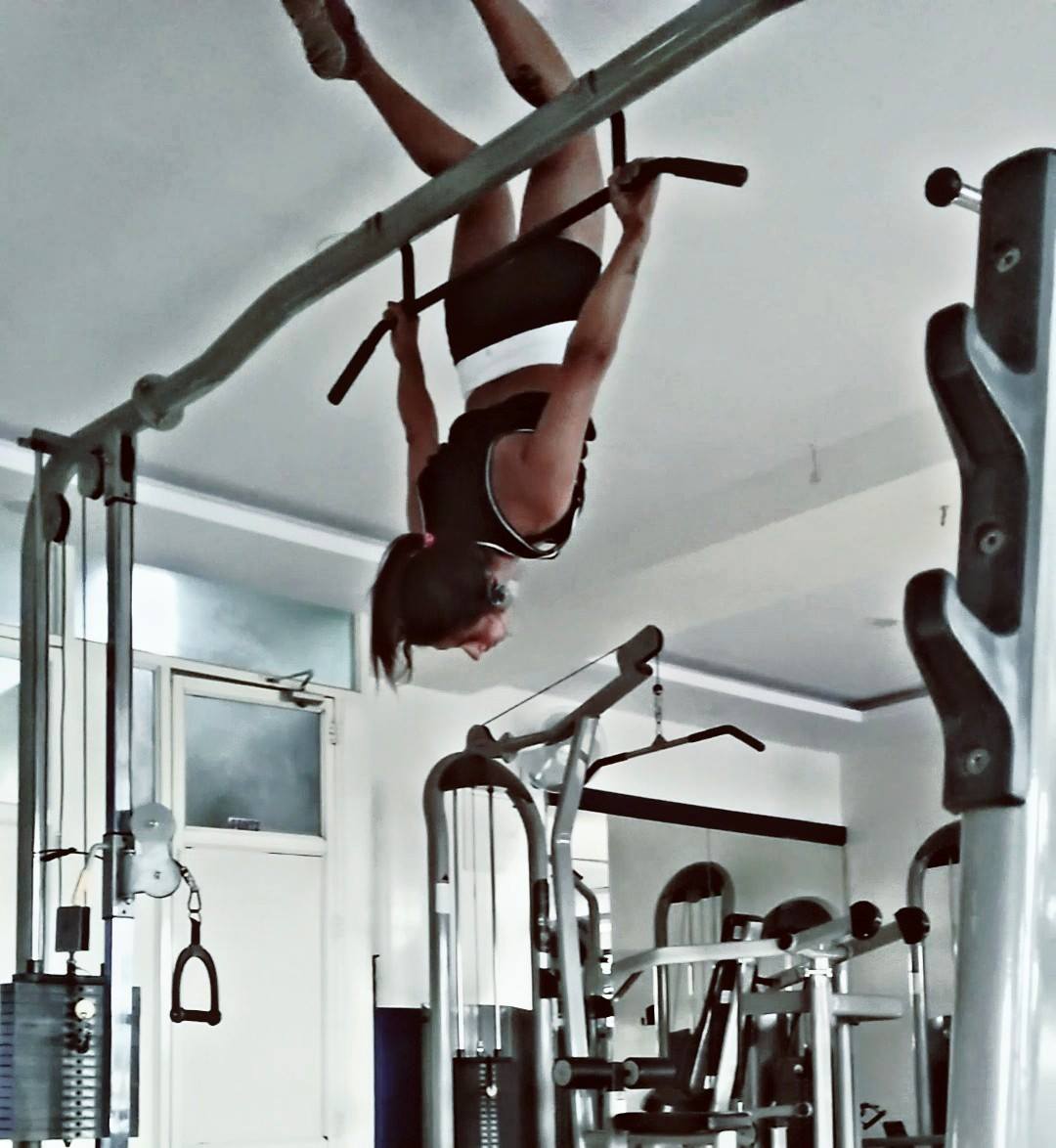 Why do you choose to use calisthenics exercises in addition to weights?
The main reason I use calisthenics is because it maximizes strength. It makes the body work as an integrated unit and not concentrate on an individual muscle.
Almost all the bodyweight exercises are compound exercises.
Secondly, it helps you to keep a watch on your body fat and weight always, because the goal of calisthenics is to master lifting one's own body. So you can't set a goal of playing on the bar without taking care of your weight. Basically you can't let yourself get fat and still plan to do one arm pull-ups.
Lastly, bodyweight training doesn't require much equipment so I am not dependent on gym during the holidays and when I travel. I still work on my whole body with this training and not only cardio.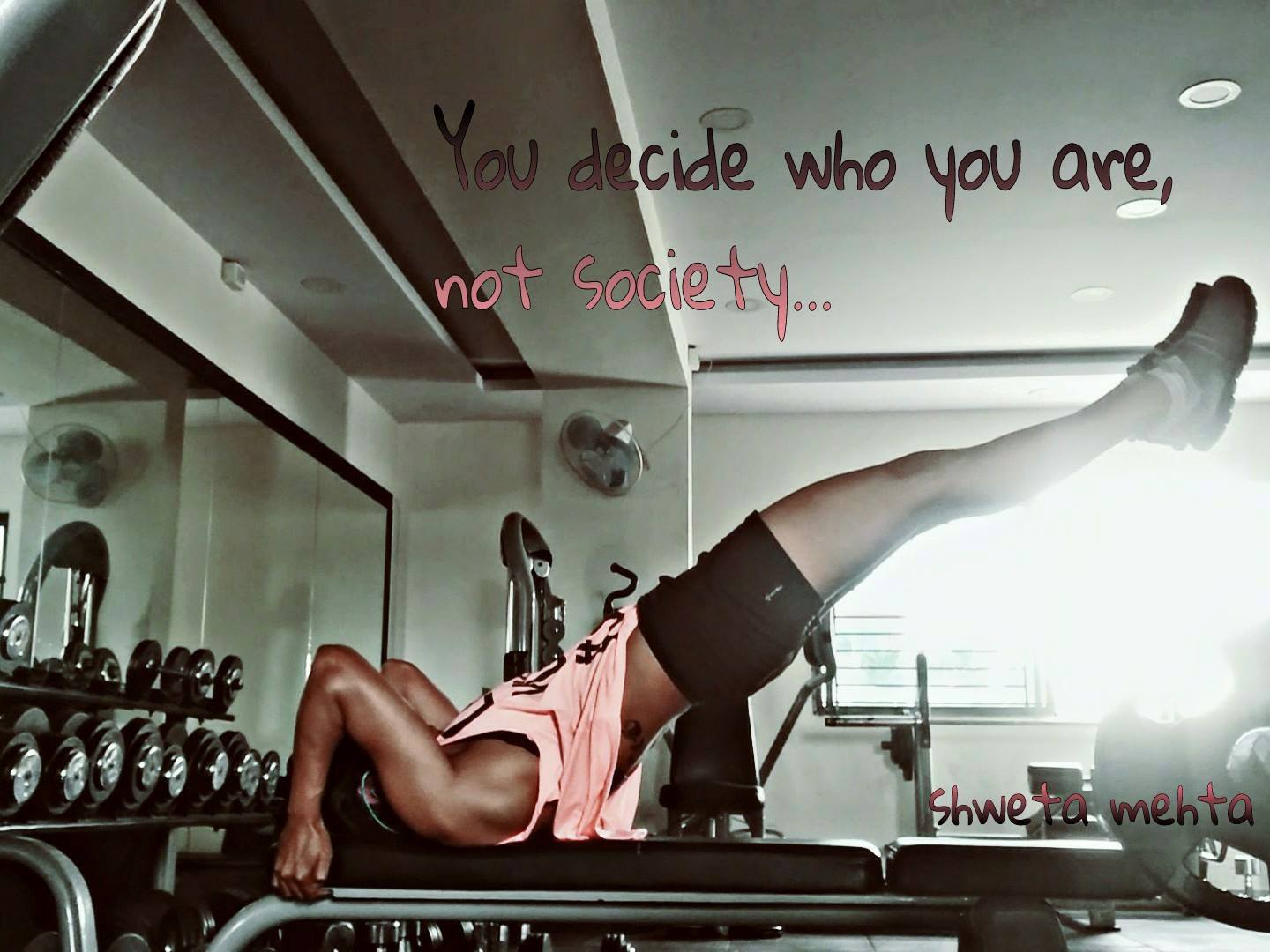 Were you intimidated the first time you went into a gym? Do you think many girls are?
Yes of course, I remember that day very well. I didn't feel good in gym clothes, actually no clothes used to fit as they fit now.
I also remember the initial days of my swimming classes, it was so embarrassing to get into a swimsuit with a chubby body.
But I also wanted a bikini body and one day, I stopped seeing myself in the mirror and decided to just work on my body for a few months. I kept on working out hard with clean food and yes I got rid of that embarrassment.
I smile when I think about my initial days in the gym. I would also like to add that I used to skip the day when I had push ups planned, I used to find it soo hard to do even 5 push ups. And now, I can do 50 plus in one stretch 🙂 and it definitely feels good.
And yes I think many girls share the same feelings which I did. Many of them have body image issues, eating disorders and lack of confidence. And for a fact, over weight people are always used as a subject for comedy in real life.
I would suggest forgetting everything and just give it a try, everyone has to start at a point. It's never too late to start something new.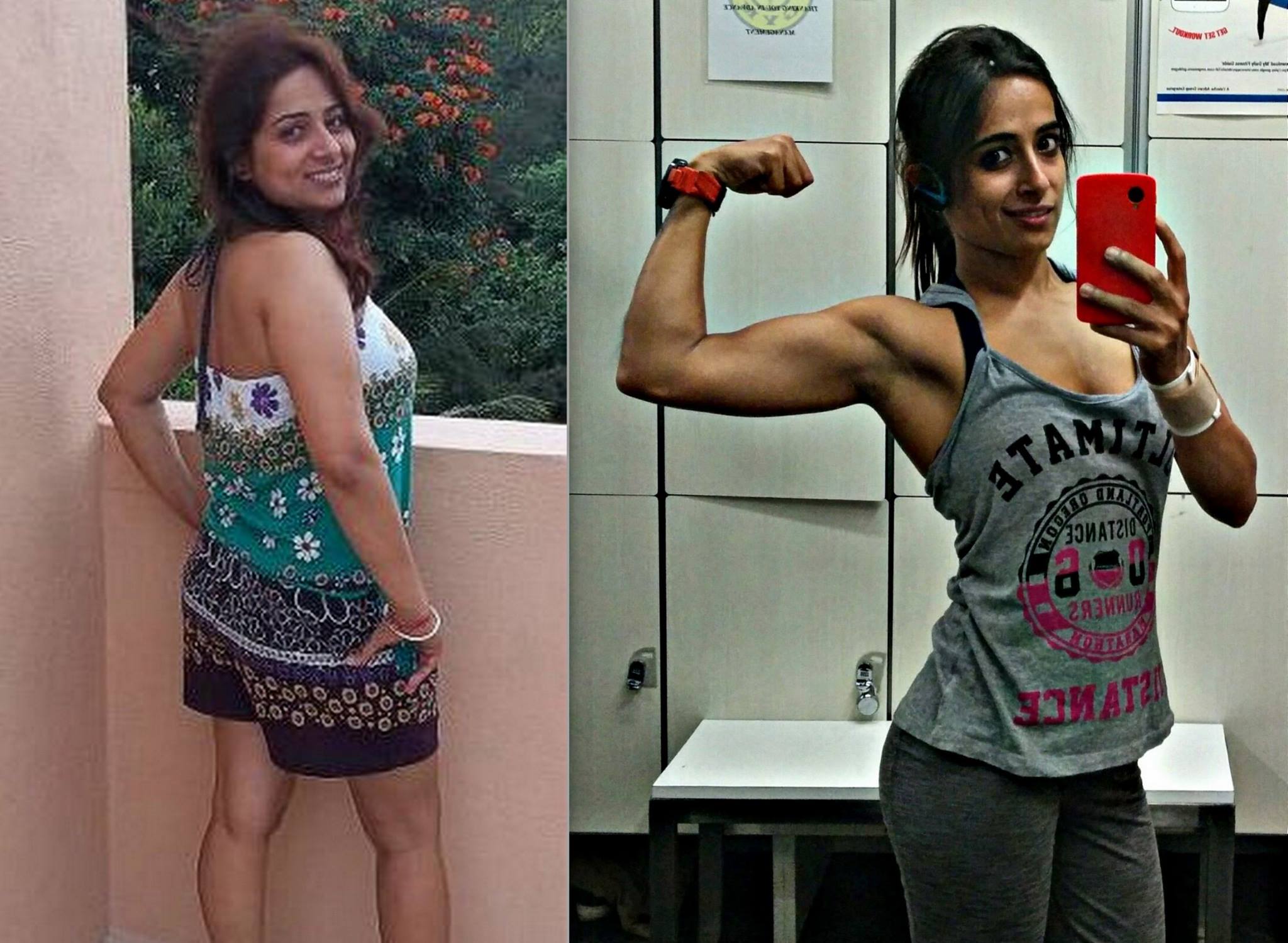 What are some great exercises that you do for your core and abs?
I perform abs twice a week and not more than 20 minutes per session. You work on your core automatically if you lift heavy, while performing compound exercises and while performing calisthenics.
Whenever I perform, I prefer supersets. I am mentioning 2 of them below:
5 * 20 weighted cable crunches
Superset
Superset
5 * 10 full sit ups on declined bench
OR
5 * 20 weighted cable crunch
Superset
Superset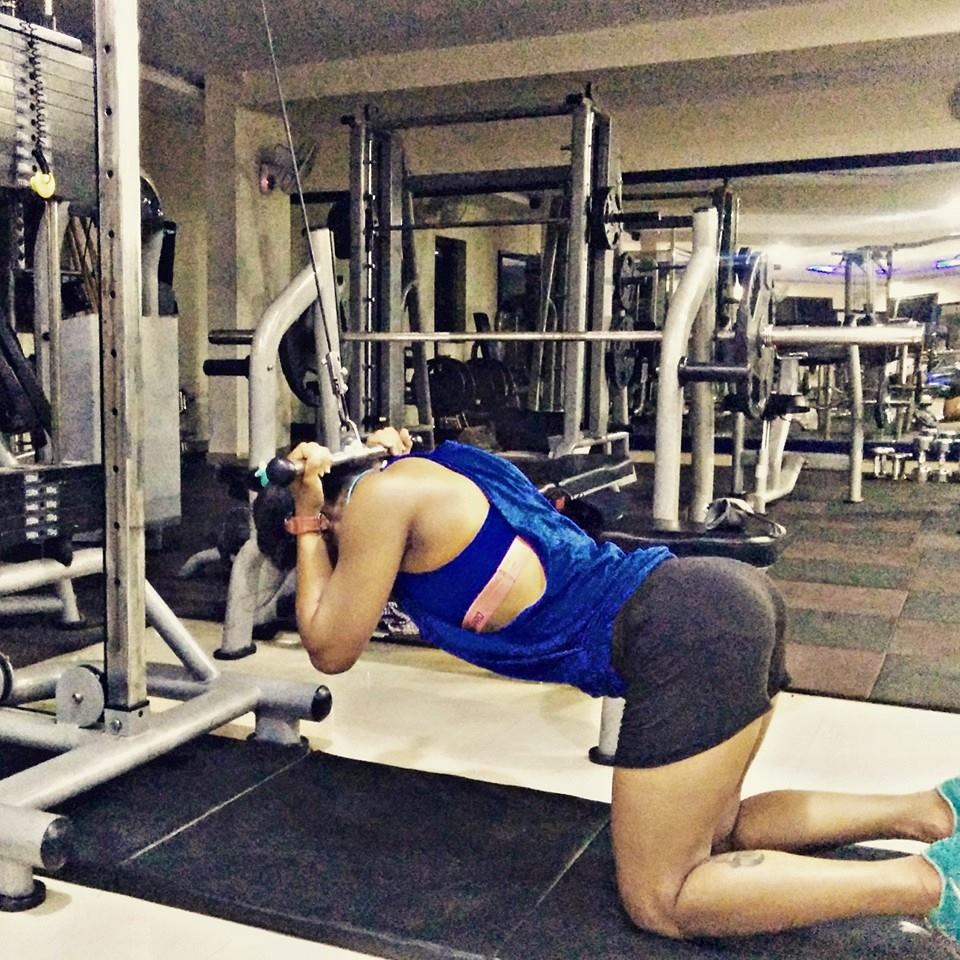 I also include hanging leg raises, planks, stability ball crunches, weighted ab machine etc. The only thing I make sure is I make it intense by doing supersets and perform them after any weight session. I do not include any exercise for obliques.
What are some of your favourite exercises for building your glutes and hamstrings?
Squats
Single Leg Curls
Stiff Legged Barbell/Dumbbell Deadlifts
Push Downs on assisted chin up machine
Plyometrics.
What does a typical leg workout look like for you?
My typical leg workout is always about one muscle group. I split my leg workouts in three day sessions. So basically I have three leg day sessions a week but I target different muscle groups on each day.
Monday is always quadriceps day.
Typical Exercises are Squats, Lunges, Leg Extensions, Leg Press along with other exercises.
Thursday is always Hamstrings (+Plyometrics) Day
Typical Exercises are Squats, Leg Curls, Stiff Legged Deadlifts along with other exercises.
Typical Exercises are Squats, Kickbacks, Bench Wraps along with other exercises.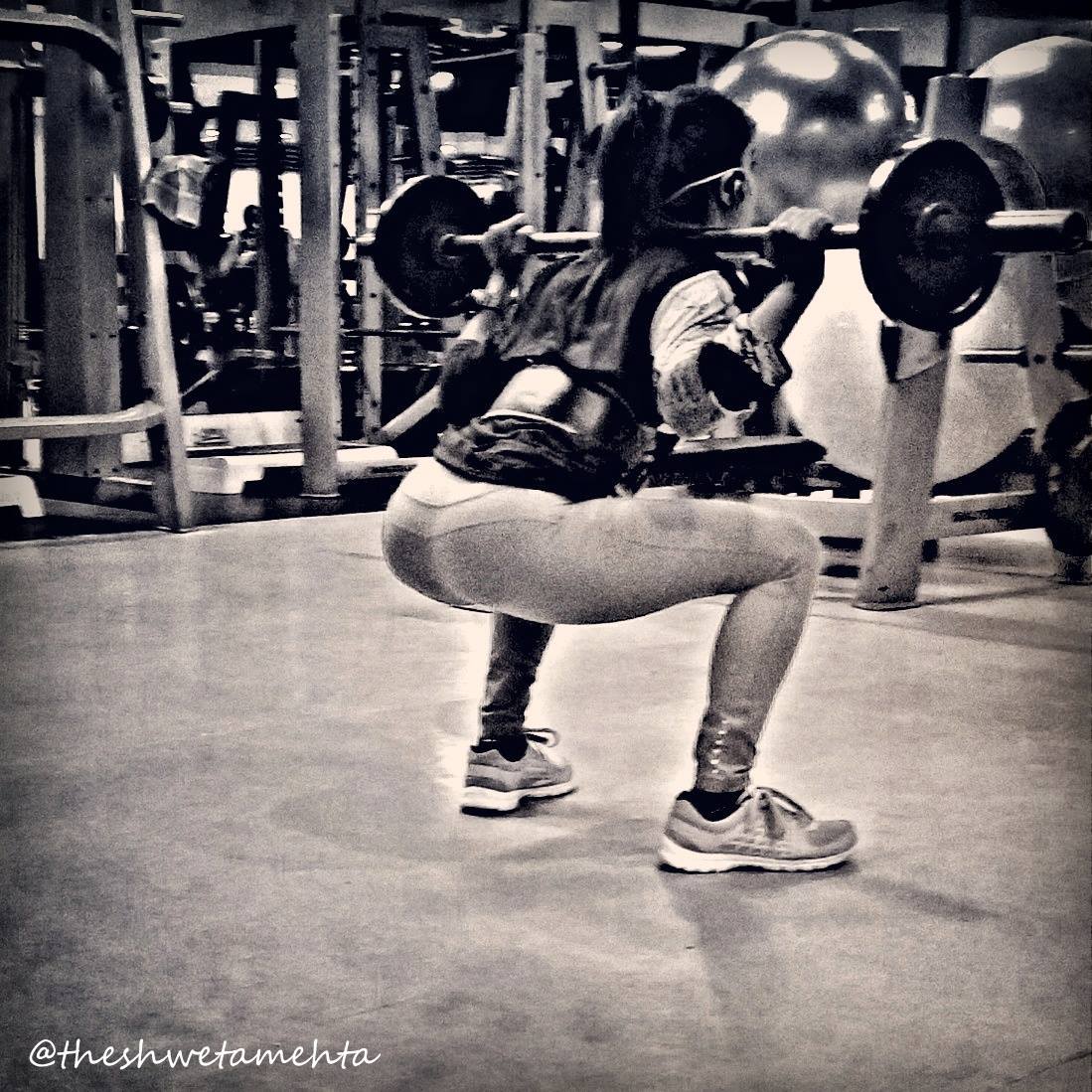 I add one session on Saturday that is not planned as part of my workout routine. I call is Squat Day. I do only squats as part of my weight session on this day.
I split them but there is no compromise on the intensity of workouts, every leg day is a typical painful leg day.