Name: Matthew Larkins
Age: 25
Height: 1,84 m
Current weight: 87 kgs
Current city: Johannesburg, South Africa
Occupation: Attorney
Tell us a bit about growing up and what you had to go through with your open heart surgery?
I was very active growing up and participated in every single sport at school. I started wrestling at the age of 5 years, and was fortunate enough to be SA champion for 5 years and provincial champion for 13 years.
When I was 14 years old I became tired whilst practicing and my parents took me to a specialist where I was diagnosed with a leaking Aorta valve.
After my operation I still managed to play 1st team cricket for my high school and also during my studies at UJ.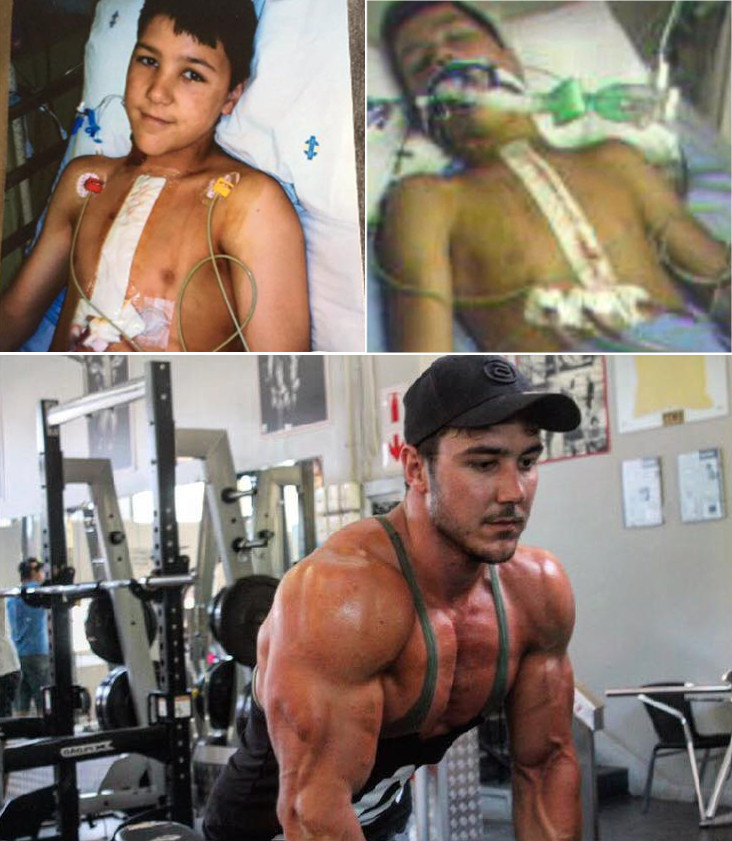 Does it still affect you now, physically or mentally?
I am very strong minded and have a positive outlook on life. However, my condition restricts me with any contact sport's, so I have to take good care of my health being on Wafarin. I have to have regular blood counts and physical examinations by my Cardiologist.
How did you get started in bodybuilding and fitness?
I was fortunate to meet George Herwill, a well known body builder and personal trainer at one of his bodybuilding competitions. I was very impressed by what can be achieved to ones body and asked if he will train me.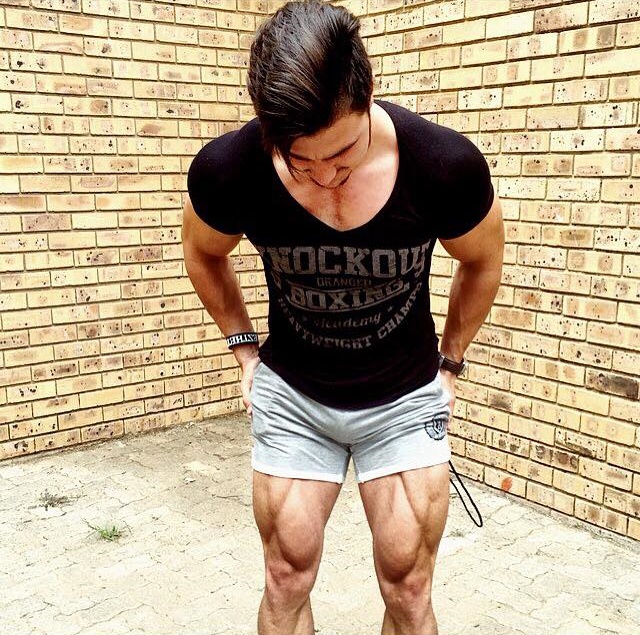 Tell us a bit about the prep for your first show compared to your prep for WBFF where you turned pro?
Every single prep has got its own challenges and to be honest I prep the same for every show I do so with the guidance of George Herwill.
How important is the mental aspect of this sport? How do you keep a positive motivated mindset and attitude through setbacks?
Very important. Your mental state plays a big role in this sport.
A positive outlook is very important especially during prep times. Your mind must be set on the outcome and the results of your hard work. If you are mentally strong and you are disciplined you will come out on top every time.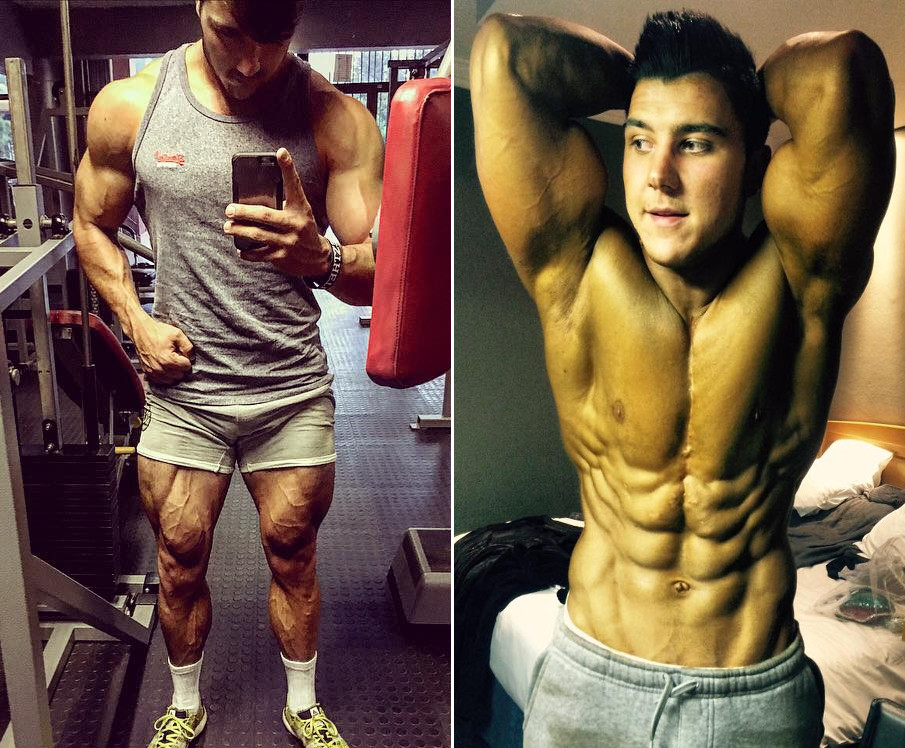 What are your future plans?
I am aiming to step onto the WBFF stage this year. I am also planning to pursue my career as an Attorney.
What are your top nutrition tips to a guy trying to gain mass and muscle but who just doesn't seem to be winning?
I stick to my eating habits throughout the year and I do not believe in bulking. Commitment with your diet plays a major role in your overall look.
What process do you follow when its time to start getting ready for a competition?
My prep starts the first week of January every year and then its back to 100% clean eating. I prep the whole year and take off November and December, and my training stays the same except I refrain from leg exercises 3 weeks prior to a competition.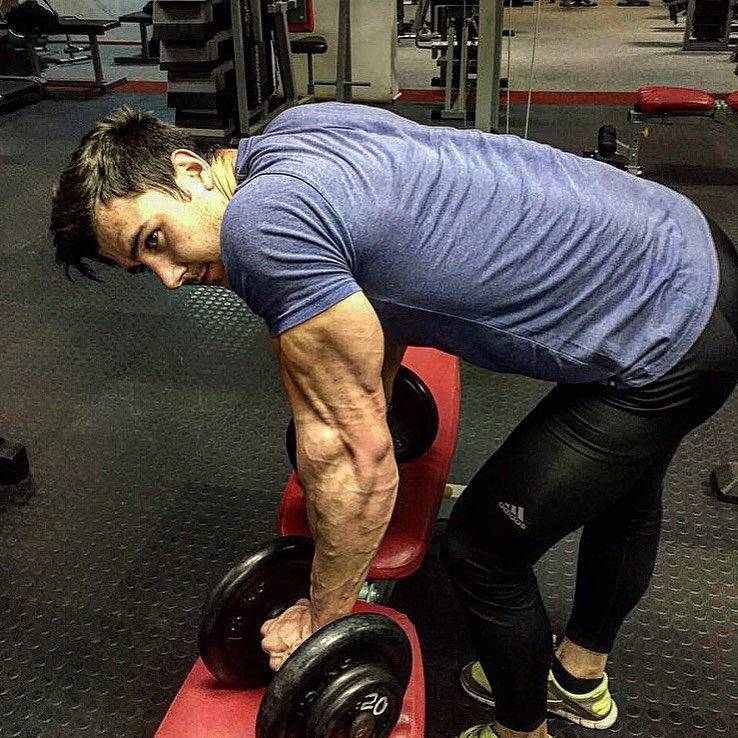 Take us through an average day of yours:
I wake up at 5 am everyday to be ready for my daily training at gym at 05:15.
I train intensely for an hour. I never train more than one muscle group a day.
At 7 am I have breakfast consisting of egg whites and oats.
I prepare my meals on a daily basis in order to have it ready and on hand during my working day.
My days are different everyday. Being an Attorney it cannot be planned because of the nature of the job.
My girlfriend, Jessica and I also have a busy social life but I try to keep a good sleeping routine.
I am also involved in events and that takes up a lot of my time.
Do you usually eat just before bed? If so what sort of foods do you eat and would recommend?
My last meal of the day is normally around 9 pm. That meal consists of 10 egg whites.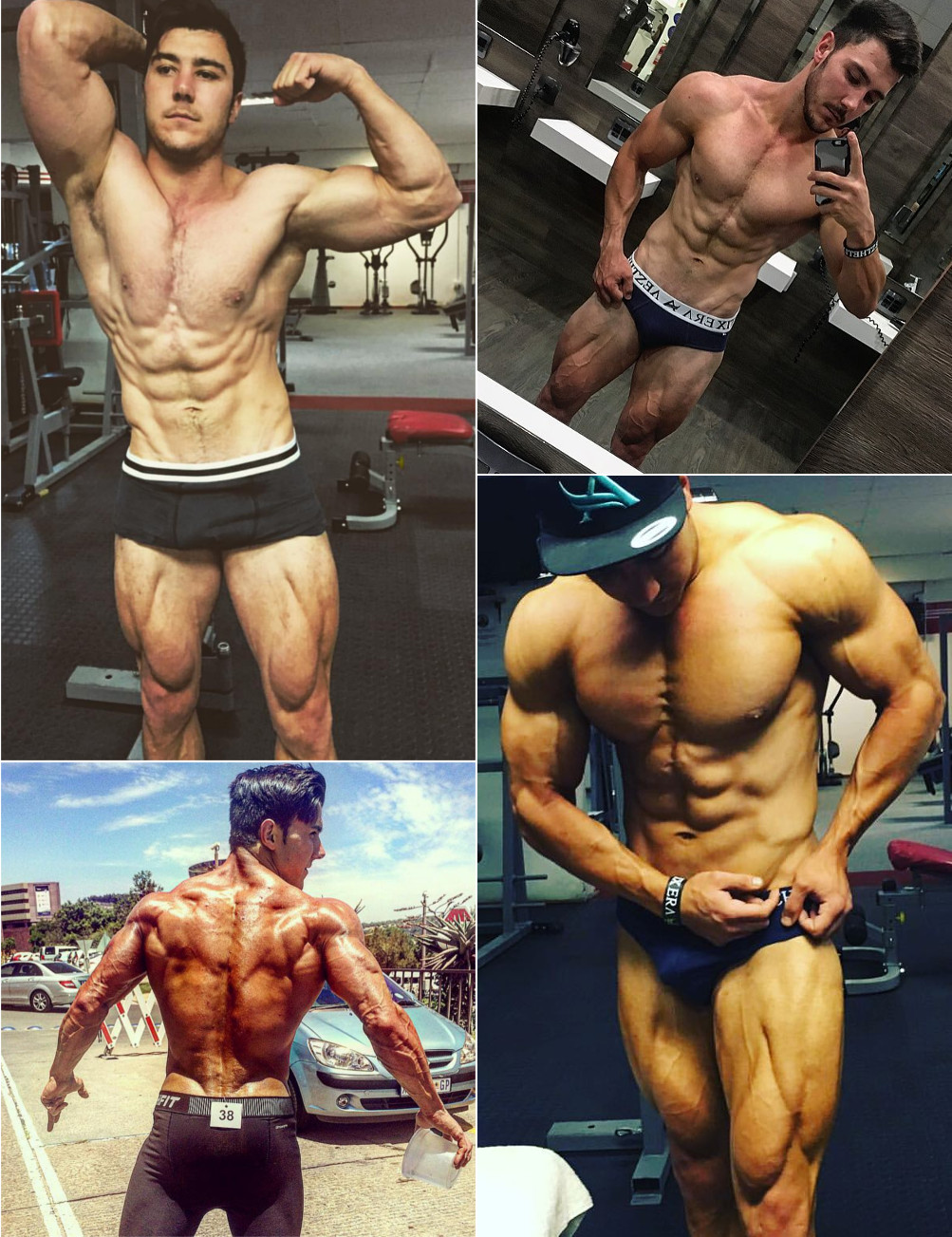 Give us a brief description of your philosophy on your training schedule?
I work out every day including weekends. My training sessions are normally one hour per day. I also do one hour of cardio per day.
How does your training differ from off season to pre comp, if it does?
Stays the same. More intense pre-comp.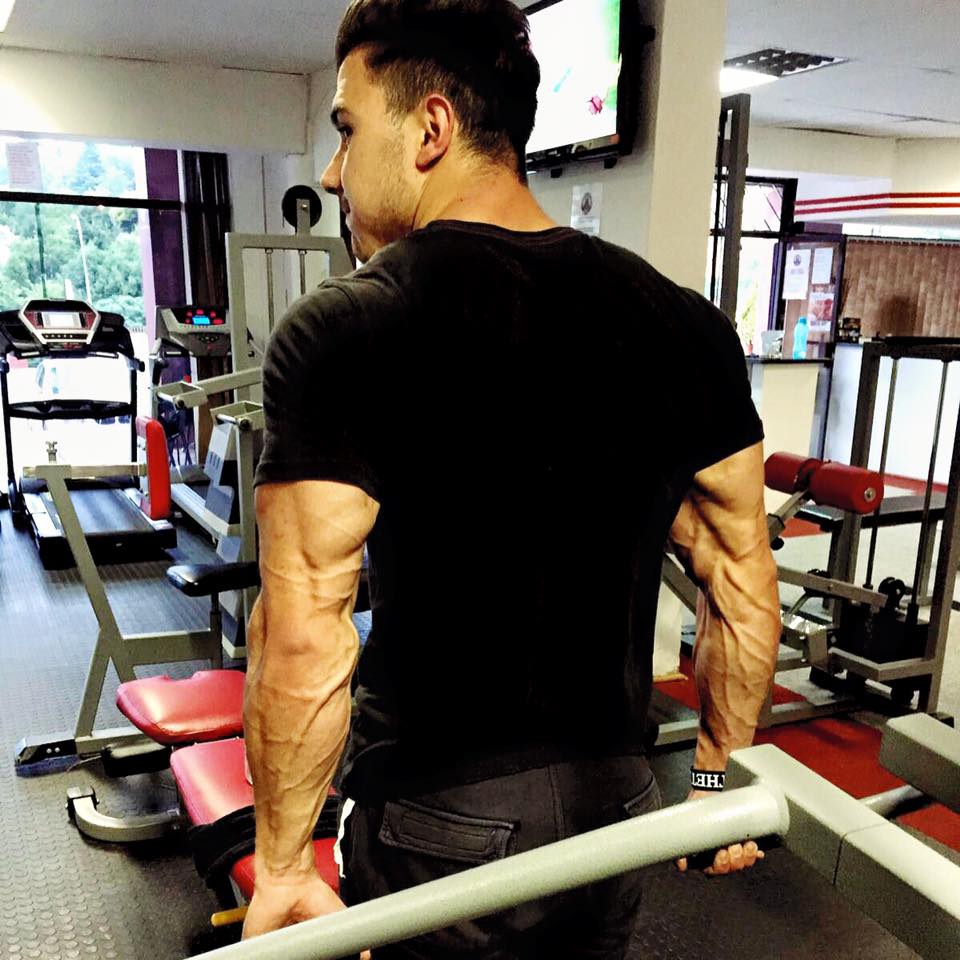 What are your 3 best go to quad/overall leg exercises?
Which are your favourite hamstring/glute exercises that provide the best pump?
How often do you train your legs and do you do them alone or split them up with other muscles?
Twice a week and never split them with any other muscle group.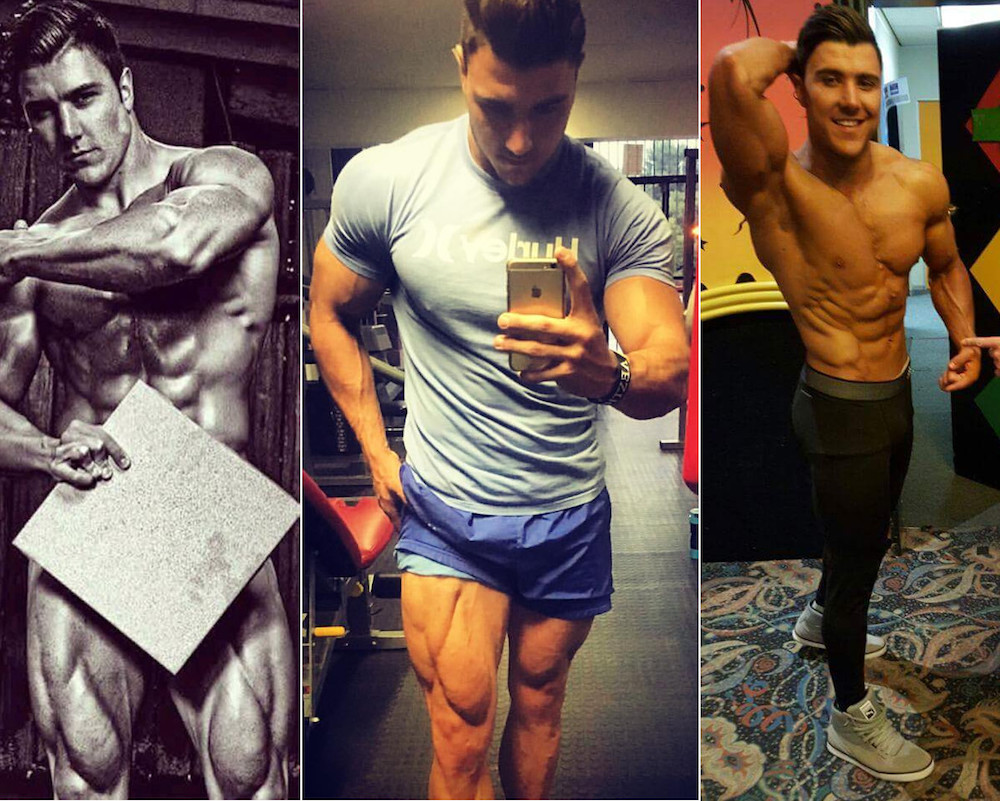 What are the few things that you focus on when training legs?
Tempo, techniques and posture.
What are some mistakes you see guys making when preparing for a competition and trying to lean down?
Not eating timeously and fall into temptation by eating wrong.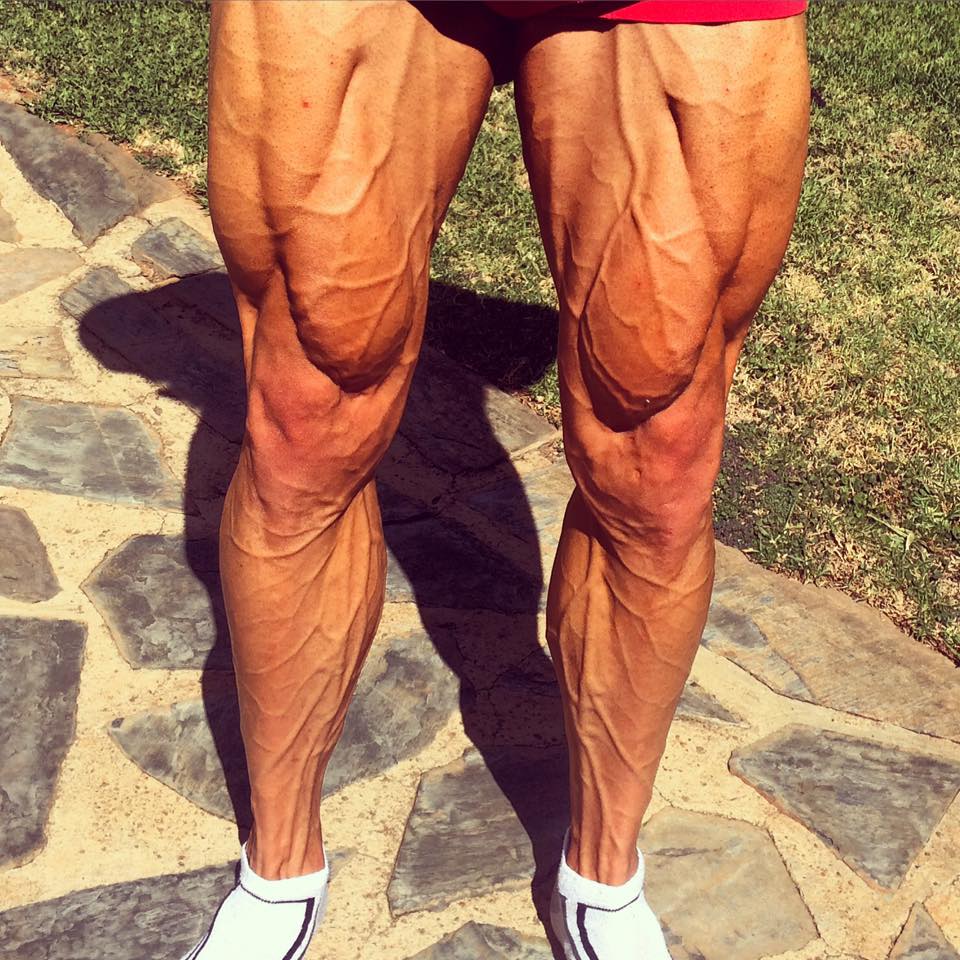 What are your three favourite exercises and why?
Chest, arms and legs. All about the pump!
What is the most common question you get asked?
What my gym and eating program is.
Favorite Influential bodybuilders: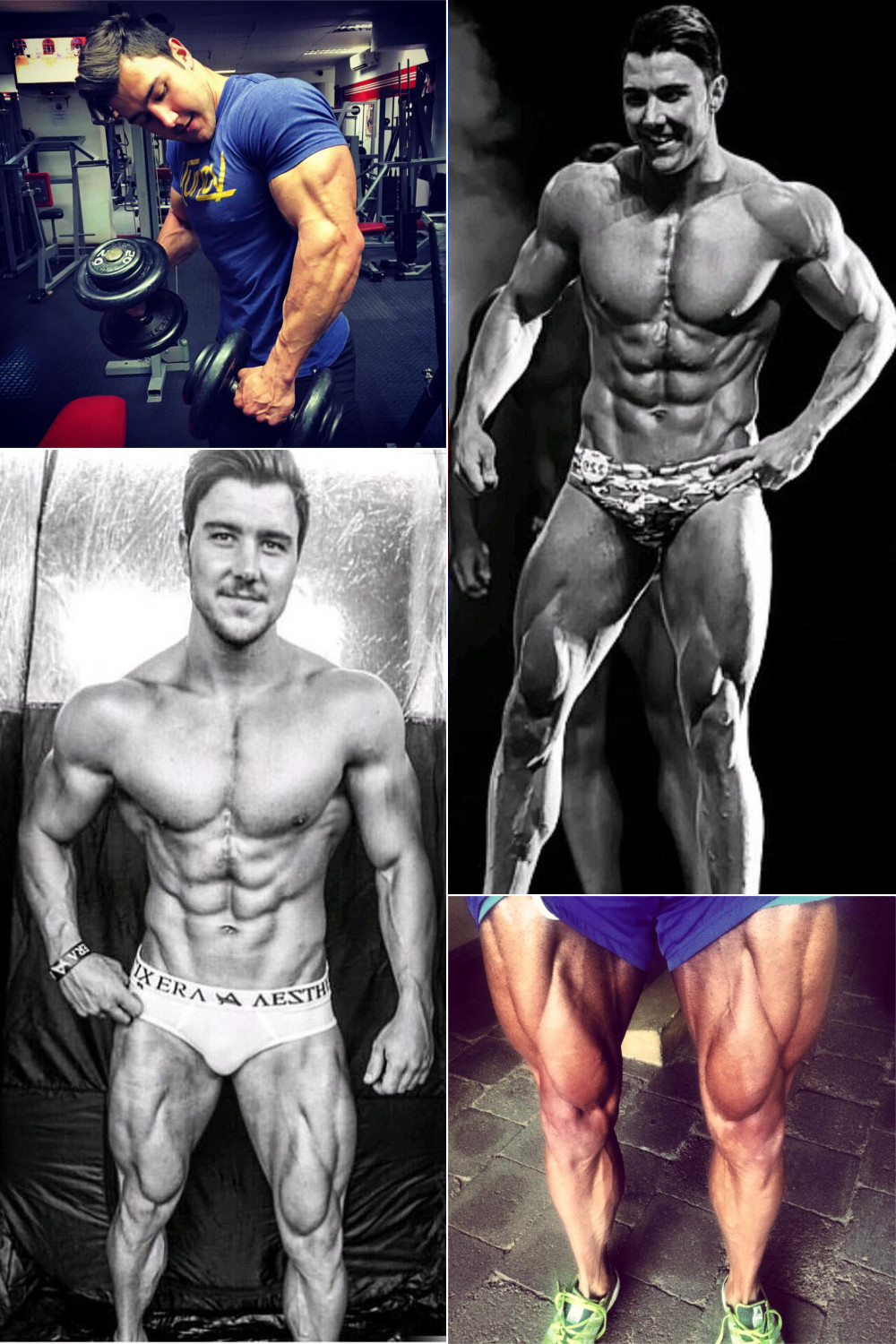 Favorite Quote:
"Behind every scar is an untold story."
Favourite female fitness icons:
Lauren Simpson.
Rachel Dillon.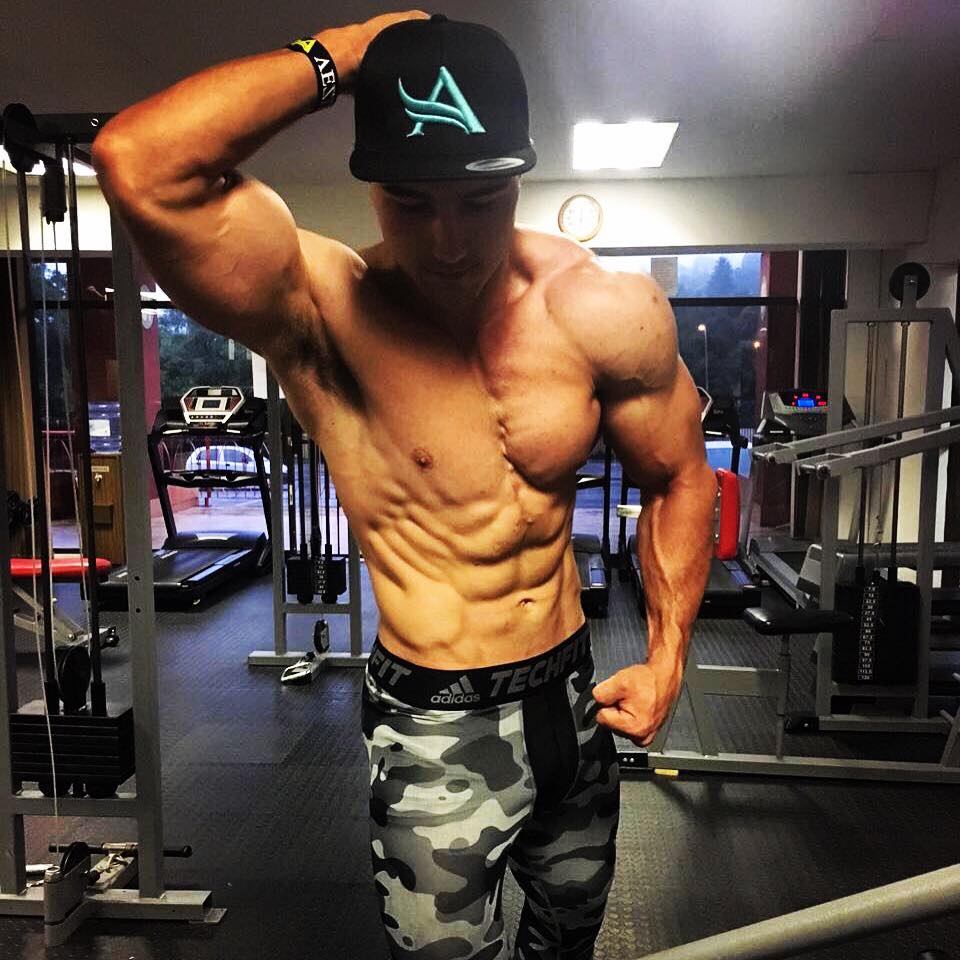 Best piece of advice you ever received?
Never skip Monday's.
Who has been your biggest influence/support in your life and how did they affect you?
My parents have always supported me. George Herwill was my inspiration.
What competitions have you competed in and your placings?
2014
Pretoria Classic | 2nd
Body Beautiful 2014 | 1st in Both categories and Overall
WFF Universe in France | 4th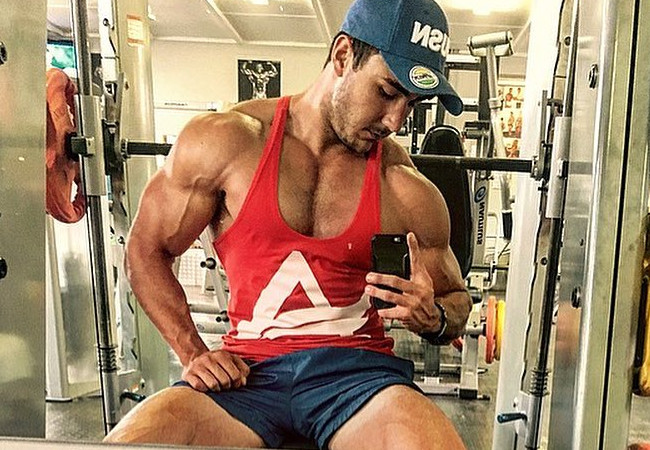 2015
2016
Where can people get hold of you?