Name: Genevieve Fernandes
Age: 27
Height: 1,54 m
Competition weight: 45-50 kgs
Current weight: 56 kgs
Current city: Gauteng, South Africa
Occupation: Personal Trainer at Bodytec/ Personal Assistant / Online Training and Diets
What made you get started with training? Has it always been a part of your life?
I have trained most of my life, just to keep fit and maintain a healthy lifestyle, nothing as serious as competing, but I have always enjoyed it.
I found it to be a great stress reliever and a place to just be me and have my own time.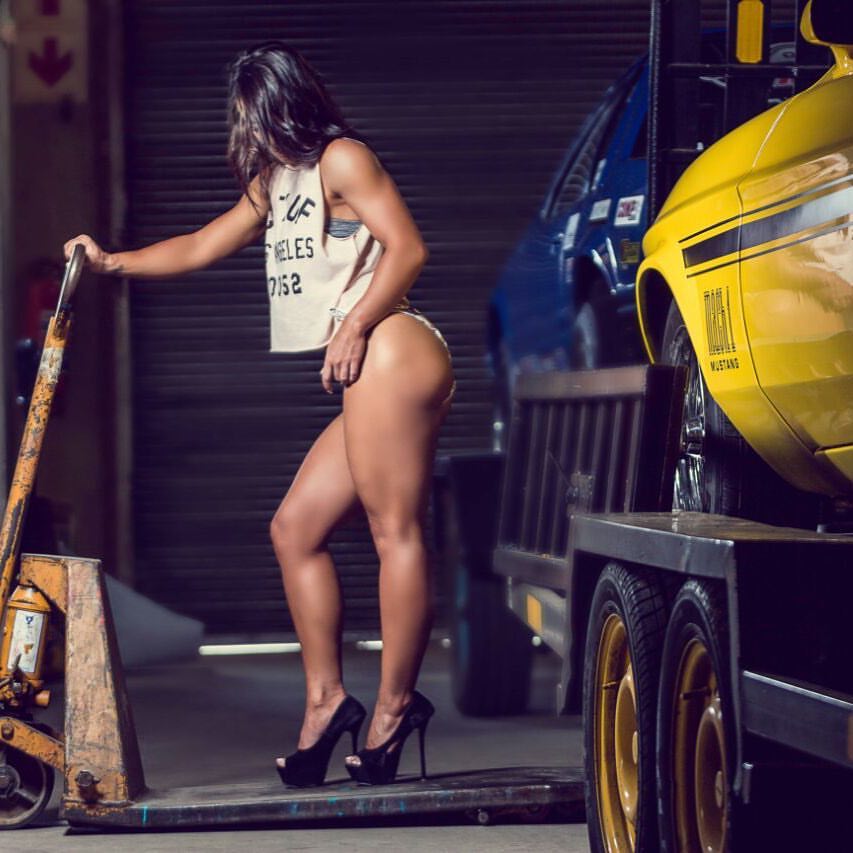 How long was it from when you started training in the gym to competing in your first show?
About 6/7 years of training before I decided that I wanted to step on stage.
What made you enter?
I had always admired fitness athletes, but I was seriously shy and never thought I was capable. Eventually someone convinced me, and me being who I am, not giving up on a challenge, decided it was time. The bug has bitten and I love being on stage.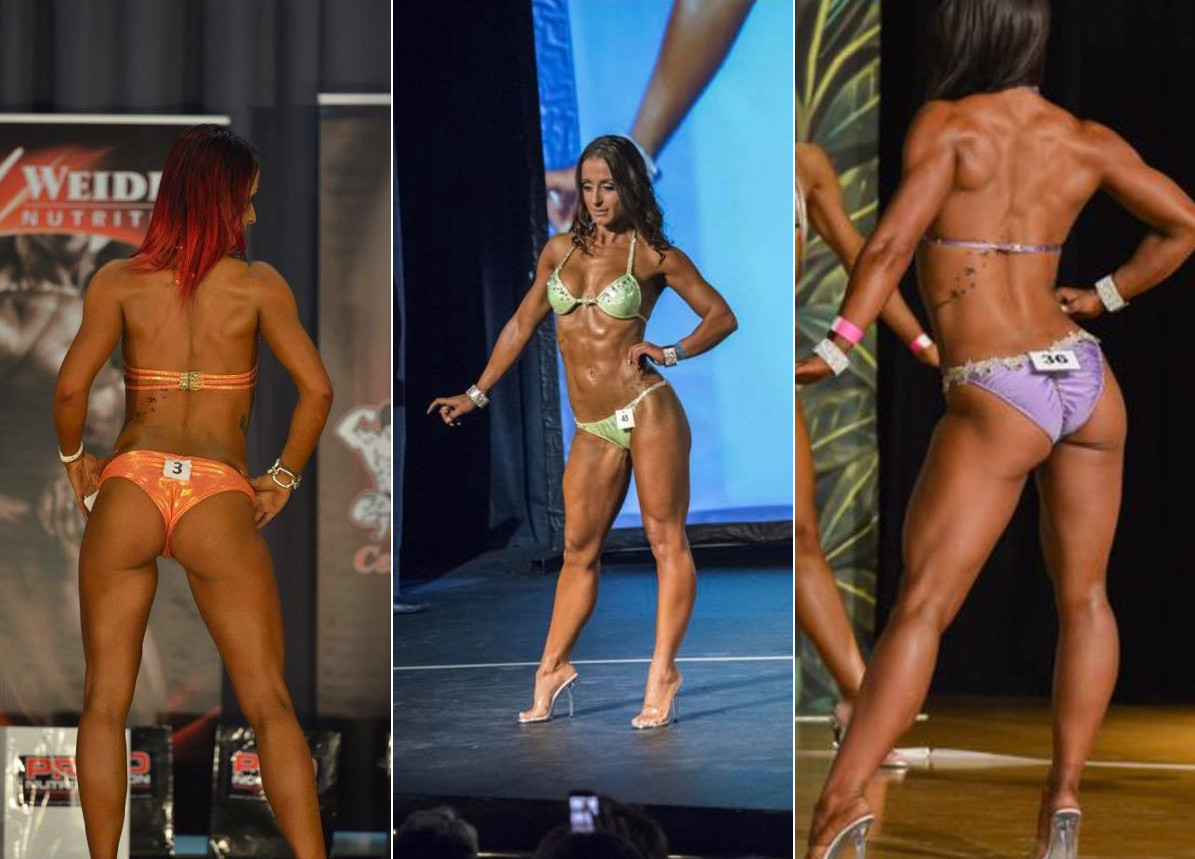 What do you most enjoy about preparing for a competition and about the competition itself?
The journey to stage is amazing. I love seeing my body change from strength to strength, and as the show gets closer, the daily changes. I also love the challenges that come while preparing, and the motivation you find in overcoming them.
The competition itself for me is the most exciting part, I love the tan, the make up, the bikini as well as the lovely people you get to meet backstage. I love being on stage, it truly satisfies my soul.
They say if it sets your soul on fire, you have found where you belong. It took me a while but I finally found it.
Do you ever have to deal with negativity from other women in the gym regarding the 'fitness' sport and your involvement in it?
Never ever, which I am really happy about. I have gotten the odd look here and there, but I pay no attention.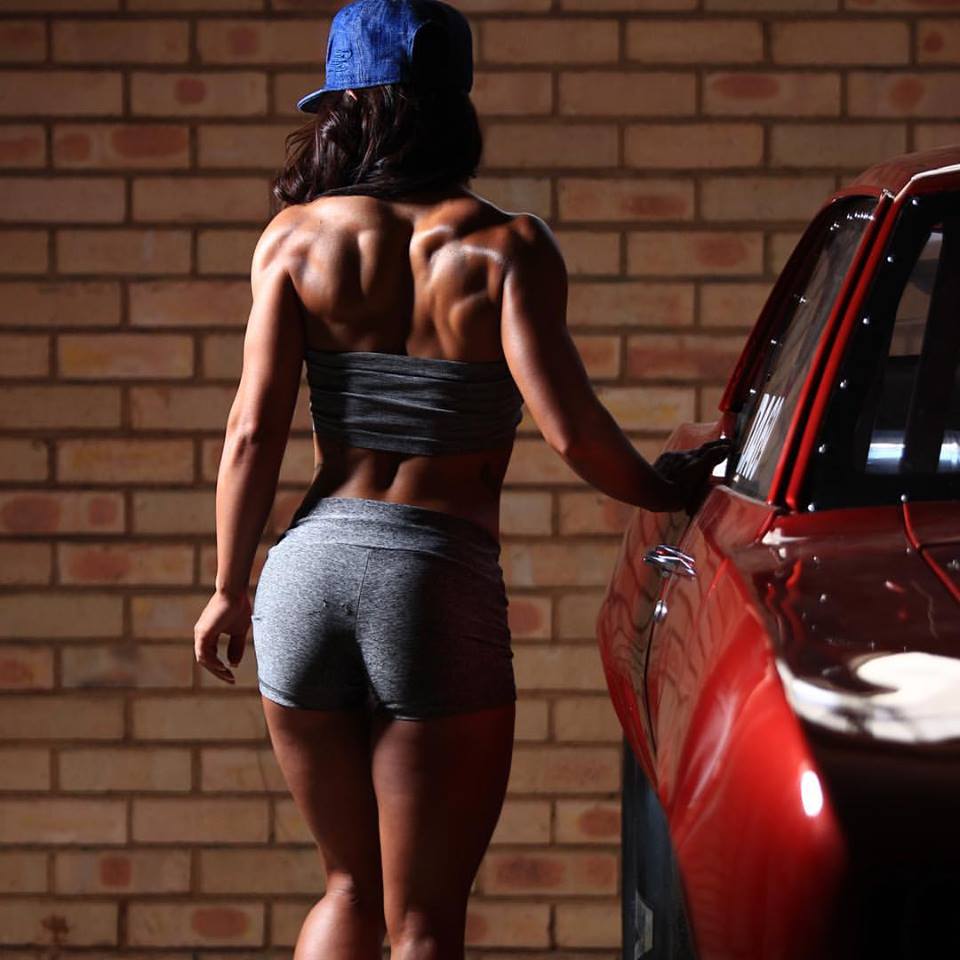 Do you have any techniques or specific habits that you do in order to keep focused and motivated?
Truly speaking, I just envision the end goal and ask myself if my competition would be slacking or straying from their diets and that puts a lot into perspective for me.
I also surround myself with like mined people who are able to give me a pep talk when I need it or just give me that extra push. I find it easier to keep focused around people who share the same goals.
Is it difficult being motivated some times?
YES! There are times where you want to sleep in or just eat the wrong food, or just have lunches with friends like others do. At the end of the day I am only human. That being said I have fallen one too many times to lose track of my motivation.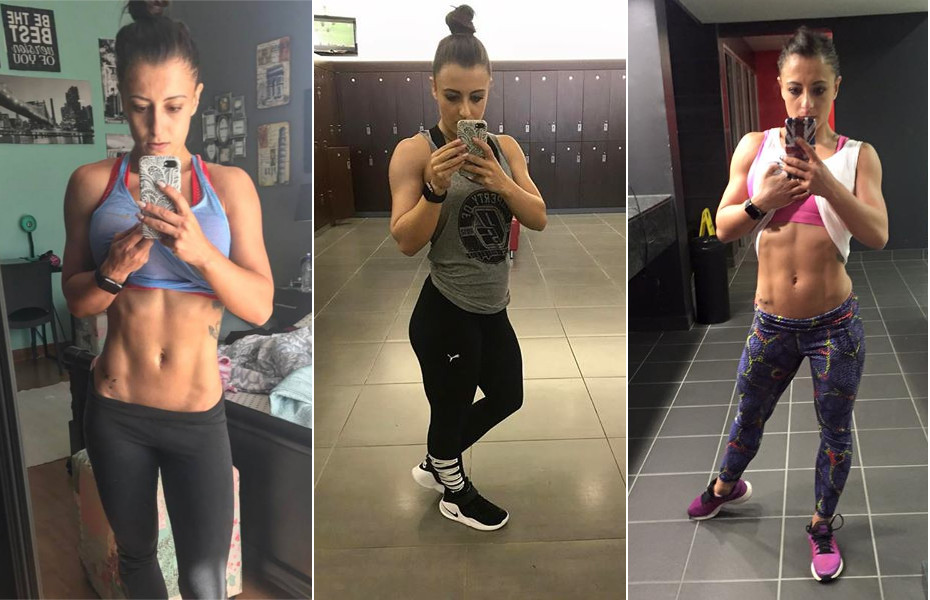 What are your future plans?
Fitness being my passion, I would like for the company I am partnered in called Studio Pink to take off.
Helping people achieve their goals and change their lives as mine was once changed is my ultimate goal.
The platform in which we are working on is one that can do that and I am very excited for that growth.
On the competition side, my goal ultimately is to make IFBB Worlds and I don't plan on stopping until I have accomplished all that I have set out to accomplish… Yes yes, it's a BIG dream, but they say you gotta dream big …. Right?
Take us through an average day of yours:
I wake up at 4.30/5 am, eat breakfast and go to work at Bodytec.
I finish work at 10/11 am and come home and do some work and some studies.
I train at 3 pm to about 4.30 pm.
Twice a week I have boxing so that takes place at 5 pm.
I come home eat and get some rest, or do some more studies.
I am normally asleep at about 9 pm.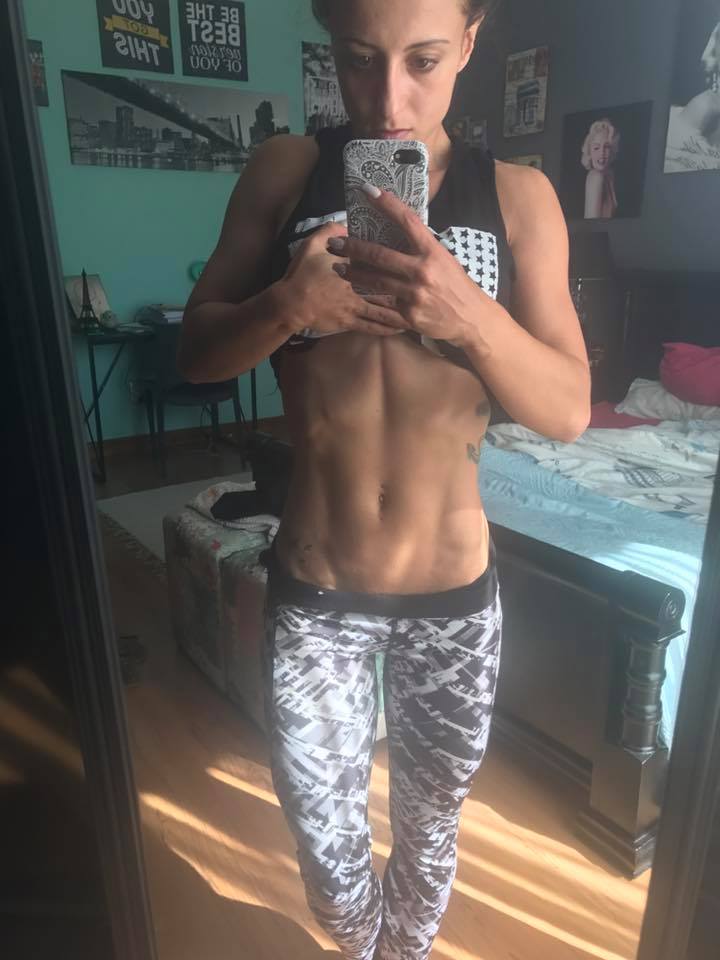 What are your top Nutrition tips for losing fat?
Fat loss is all diet based. You can train all you like, but if you are over eating / under eating or loving the sweet aisle it will never happen.
So, I would say eat 6 small HEALTHY and BALANCED meals a day.
Hydrate.
Stay away from sugar, bad carbs like bread, pasta etc.
Avoid gassy drinks.
Lastly, get a diet that's suited for your body type and goals.
What supplements do you use and think are necessary for a beginner?
Vitamins, Omega 3, CLA. I use Prosupps L Carnitine, Hydro BCAA and Whey Protein which I think are very important for any beginner.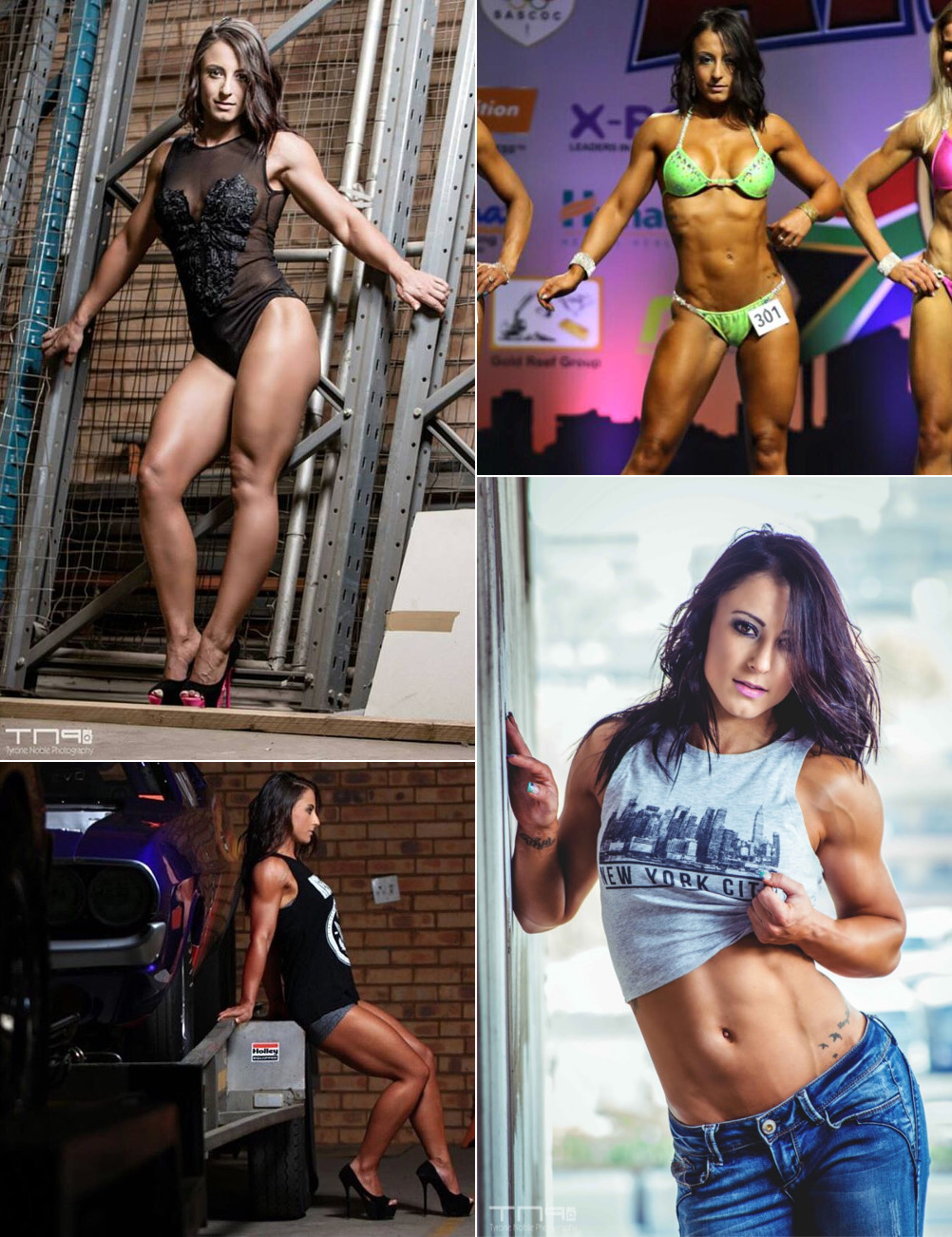 What are your top tips for the ladies looking to actually gain some quality muscle? Is it a hard process?
Eat carbs! Carbs are not the enemy.
Don't be afraid to lift heavy, you are not going to end up looking like a man, as I know this is what most women fear.
I have never really battled in gaining muscle but if it is not done right it can be a task.
Give us a brief description of your philosophy on your training?
My current training schedule is a lot of volume training working up to max reps, as well as some HIIT training. I workout for about 1 hr 30 minutes a day.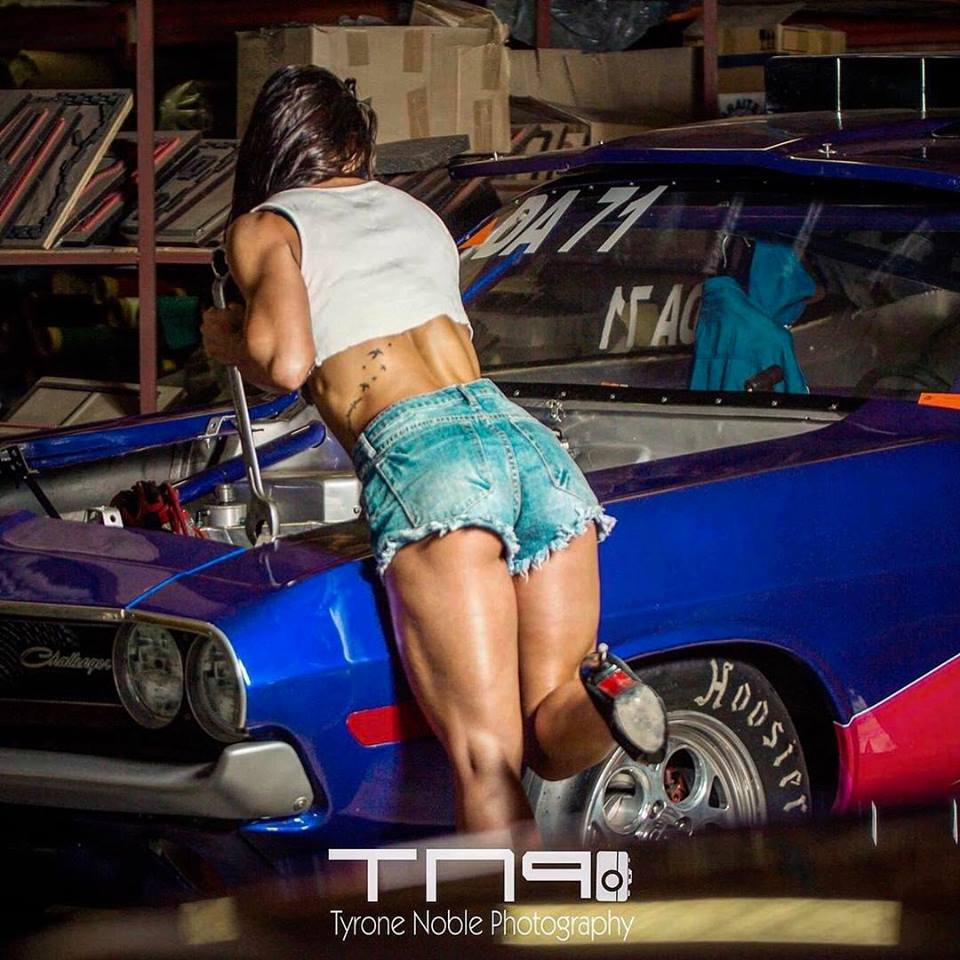 What are your essentials that are always in your gym bag?
Earphones, shaker, Prosupps HydroBCAA, training gloves, lip ice, my gym card and a towel.
Do you have any fit fashion tips for the ladies or any specific gym fashion trends that you love?
I love Nike… so for me anything Nike wins.
And for the guys?
Yesss! Nothing better then a guy in shape in tights and a vest… jusssstt saying.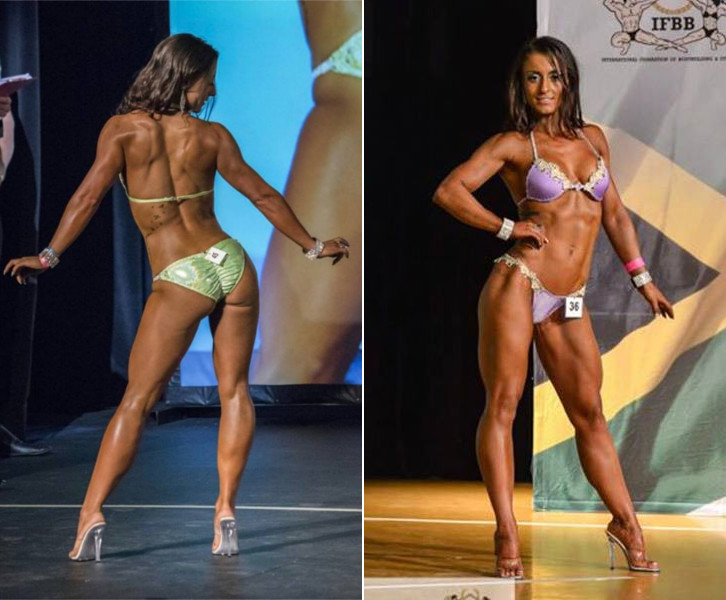 What are your 3 favourite exercises?
Great to build the booty, which I love trying to do.
I love the burn. Great for capping the shoulders.
Another great one to build the booty.
Which body part is your favourite to train and what are some of your trips to training it?
Legs by far… I love love legs.
Go heavy, do not be scared of the weight.
Use some explosive training in between heavy weights.
Don't be afraid of the burn, learn to embrace it.
Do more then one leg session a week. Legs are normally a weak point for women. WORK THEM!
You May Also Like:
What other forms of exercise do you enjoy and incorporate if any?
I love boxing so I have added that into my training twice a week. I also love running so I have incorporated that into my training for my cardio sessions.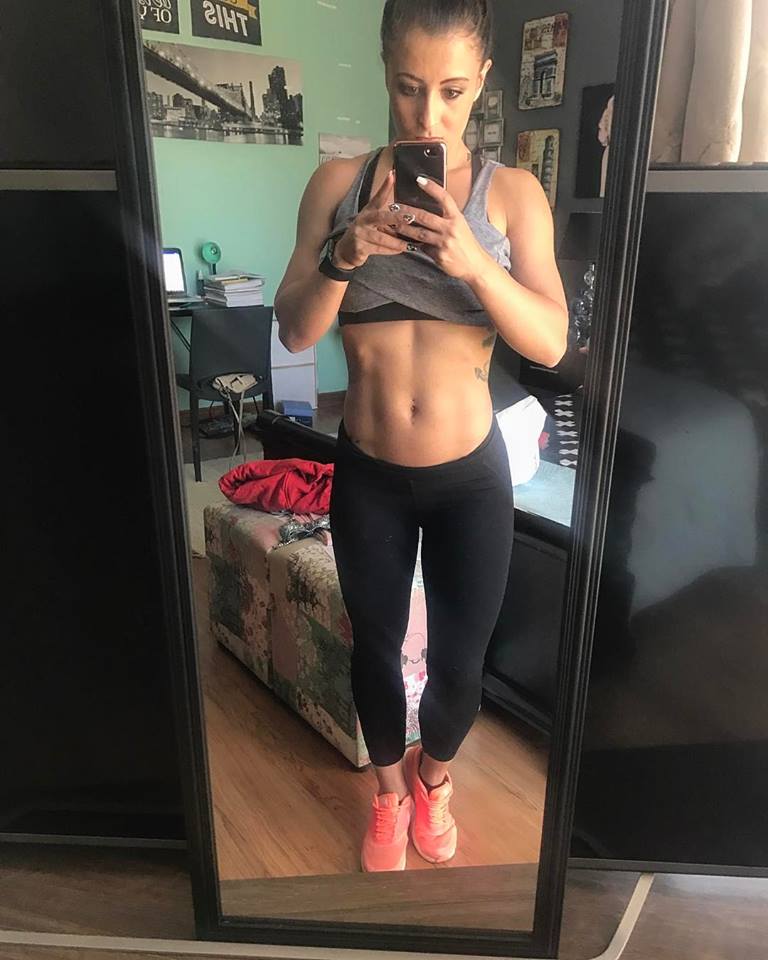 Favorite female fitness icon(s):
Anita Herbert
Paige Hatheway
Andreia Brazier
Bella Falconi
Favorite Quote:
"Your only limit is you!"
What is the most common question you get asked?
Q: What do I get if you win a show?
A: Self gratitude, confidence, pure joy knowing that I am doing what I love for nobody else but me, and even with no win, no trophy can ever explain the rush of happiness this journey brings me every single day.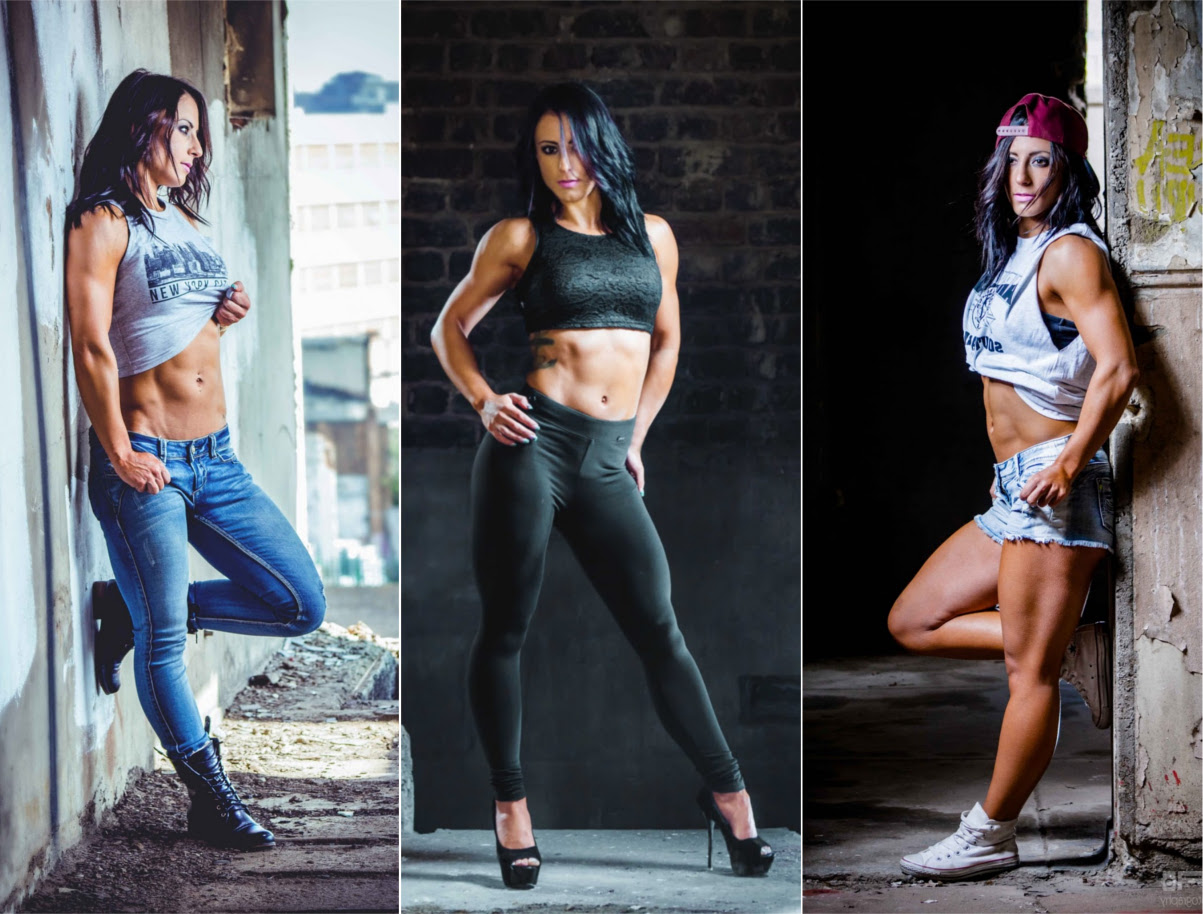 What competitions have you competed in?
2015 | ALL IFBB
SSN Team Universe
Gauteng Central Provincials | Fitness Bikini u163 | 1st
SA Champs | Top 10
2016 | ALL IFBB
Millenium Gold Plate | Top 10
Super Summer Bodies | Top 10
2017
Elite Athlete Extravaganza
Where can people get hold of you?
Instagram: genevievefernandes
Facebook: Genevieve Fernandes
Email: genevieve[at]studiopink.co.za
Photography credits:
You May Also Like: