Name: Roxy Amas
Age: 29
Height: 1.59 m
Competition weight: 52 Kgs
Current weight: 53 Kgs
Current city: Durban, South Africa
Occupation: Procurement Officer
What made you get started with training? Has it always been a part of your life?
I've always tried to stay fit, I played girls soccer for a bit a few years ago and went to gym a few times a week, but nothing serious. I did Crossfit for a few months and started building muscle. I started seeing small changes in my body from there and that's when I starting taking more interest in training.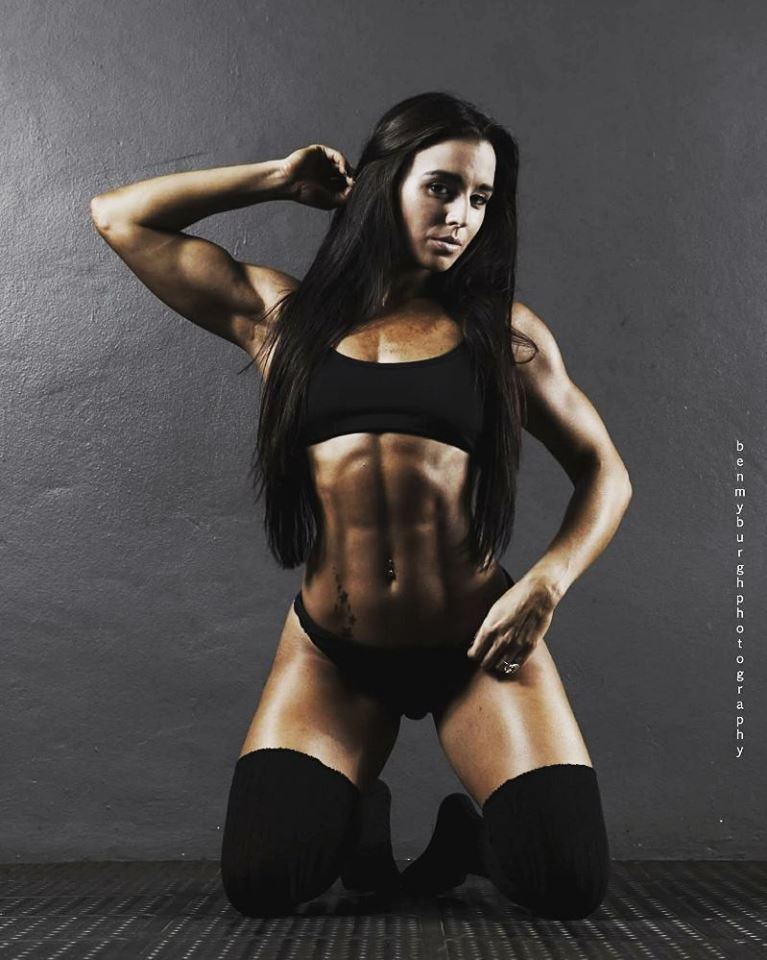 What made you enter your first show? How was your first prep experience and how long did you give yourself?
A good friend of mine suggested I think of competing and referred me to Cindy Marshall, my coach at the time.
I prepped for 3 months and competed in a Novice show in the Beach Bikini division and won that, after that the bug had bitten and I found my passion to be on that stage. After 2 months I moved up a division to Fitness bikini and won my line up.
From then I have competed in numerous shows, last year being an amazing year for me, joining Rishape Fitness coached by Riaan Dohne. I won my division in the following shows, King Shaka Classic; Arnolds Classic South Africa, Provincials, SA Champs and was privileged enough to represent South Africa at World Champs in 2016, in Poland.
Who has been your biggest influence/support in your life and how did they affect you?
This is a really tough question; I don't have one individual person. My husband is definitely my biggest support. He helps me prep my food and pushes me when I'm battling to push through the week.
My coach Riaan has been an incredible influence and support, guiding me and believing in me from day one. I've trusted his training and seen my body completely change since joining him. My friends, family, followers and my sponsors have also had a huge influence on my fitness career, sometimes just a simple message from a friend or one of my followers gives me that push I need and I can't stand the thought of letting them down.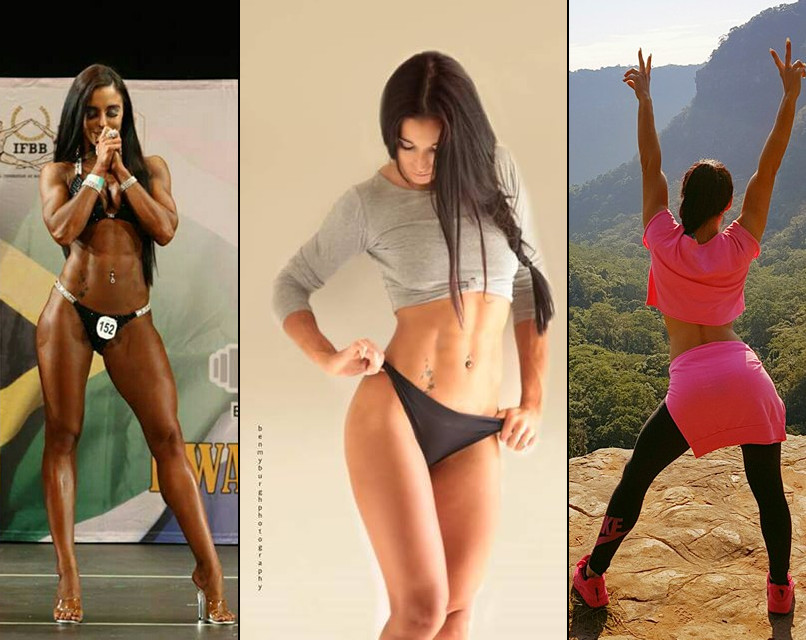 What do you most enjoy about preparing for a competition and about the competition itself? And what is the hardest part about prep for you?
Hmmm, designing my bikini :p I'm fortunate enough to be sponsored by Magic Bikinis and designing my bikini with the lovely Kath of Magic Bikinis is by far one of my favourite moments!
The hardest part I think would be getting your mind right and controlling your thoughts, I'm generally really hard on myself when it comes to prep and I put myself down a lot, so focusing and channeling my thoughts in a positive way would be the most difficult for me.
Finding a balance between training, work, studying and my personal life becomes such a balancing act and I'm yet to perfect that. I tend to throw myself completely into my prep and it's all I think about or talk about, and tend to neglect all other aspects of my life, so I am working on that.
Is it difficult being motivated some times? How do you stay motivated?
Oh it definitely is tough, especially getting up at 4am every day for cardio. I stay motivated by watching videos of my favourite athletes or following them on social media. I also stay motivated by speaking to my team mates as we can relate and share our sad stories of how much cardio sucks or how sick we are of eating endless amounts of egg whites and tuna.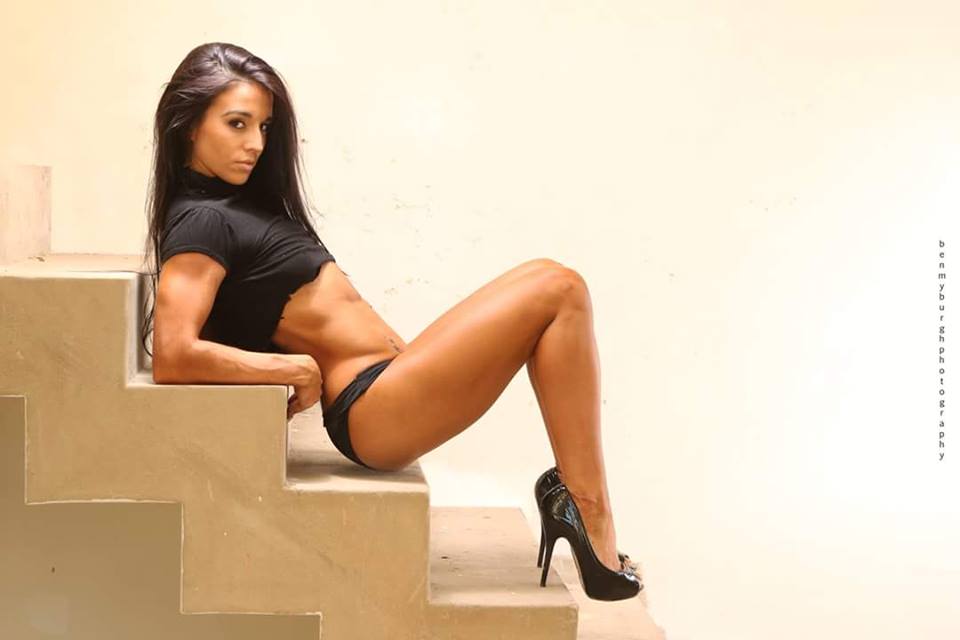 What are your future plans?
I'm currently prepping for SA Champs, which is the first week of September this year. I've been prepping since I returned from our honeymoon in April this year. I'm hoping I can retain my title as SA champ and compete at World Champs again this year in France.
I am also studying towards a certificate in personal training through TriFocus Fitness Academy so that I can help others achieve their fitness dreams one day.
Take us through an average day of yours:
How much time do you have? (LOL), ok so this is my day:
Wake up 3:45 am, have some coffee and some Preworkout (BlackSkull BonerCrusher).
I'm at gym by 4:30 am as they open, for fasted cardio. I either do 40 minutes full incline walking or I do the stepper, followed by hyper extensions and 5-10 minutes in the sauna.
I then rush home get ready for work; my office hours are 7 am-4 pm.
From work I go home, get changed and make my way to gym, 5-7 pm.
From gym I go home, prep and pack my food and get my gym stuff out for next day, bath, eat and pass out on the couch and then drag myself to bed around 9 pm. And repeat for the whole week.
Except for weekends I have maybe an hour or so extra sleep and Sundays are rest days.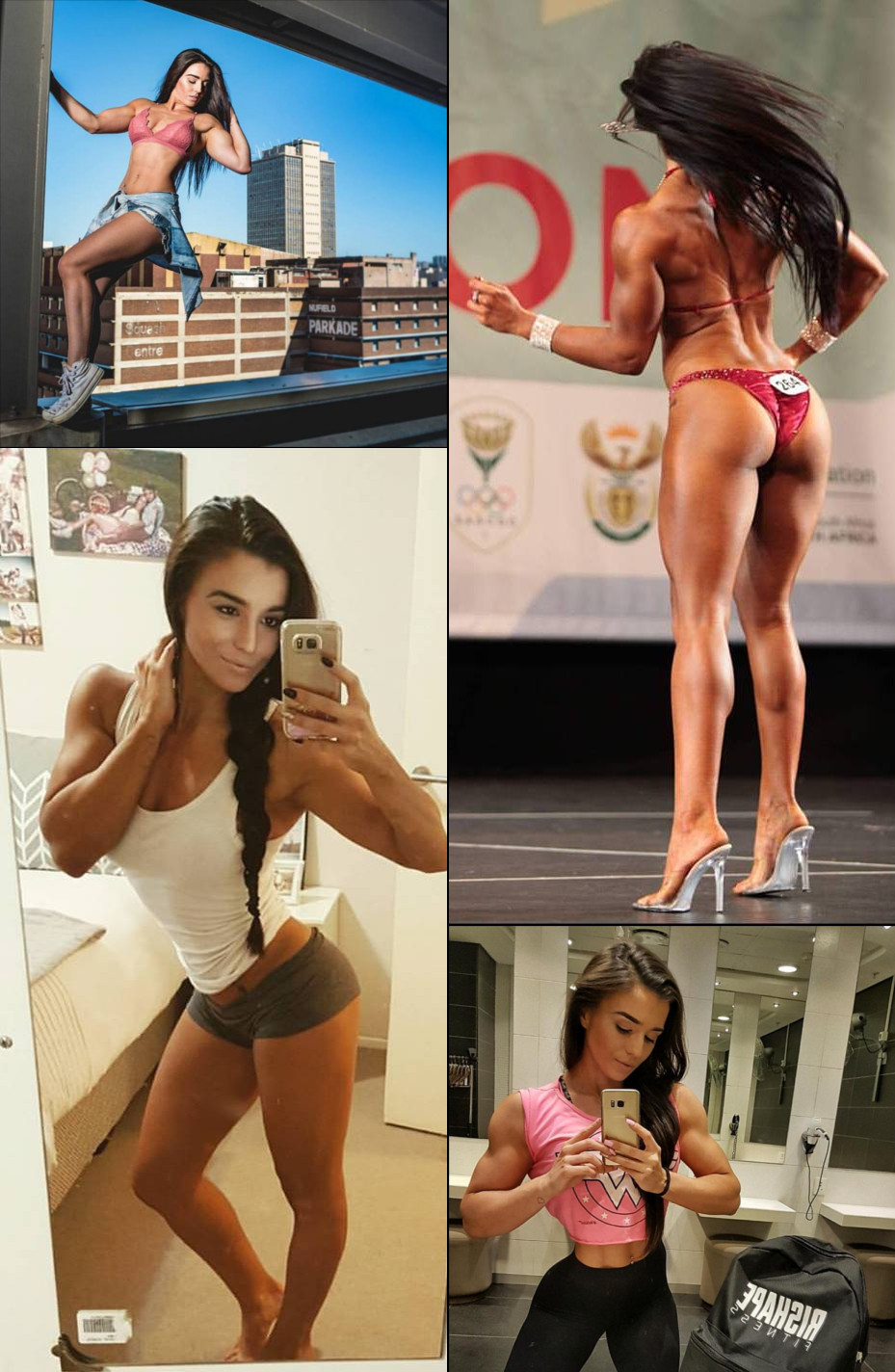 Give us a brief description of your philosophy on your diet:
Offseason diet:
Breakfast: Oats, 1 tsp sugar free peanut butter.
Meal 2-4: Protein and veg. Some meals I throw in some carbs like basmati rice.
Meal 5: Post gym protein shake.
Meal 6: Protein and veg. (I'm not too strict with my dinners during off season so I do allow myself a treat on some nights, Nandos for the win 😉 ).
Prep Diet:

Non carb days:
Breakfast: Scrambled egg whites, protein shake.
Meal 2- 4: Tuna and veg.
Meal 5: Post gym protein shake.
Meal 6: Protein and veg.
Carb days:
Breakfast: Oats, protein shake.
Meal 2-3: Tuna and Rice.
Meal 4: Tuna and veg.
Meal 5: Post gym protein shake.
Meal 6: Protein and veg.
What are your top Nutrition tips for gaining muscle and shape?
Stick to a high protein diet.
Take advantage of your off season to build muscle mass.
Lift heavy in your off season and rest often because you don't get these luxuries during prep haha.
Try as much as you can to make it a lifestyle so you don't have to prep too far out and try maintain your shape.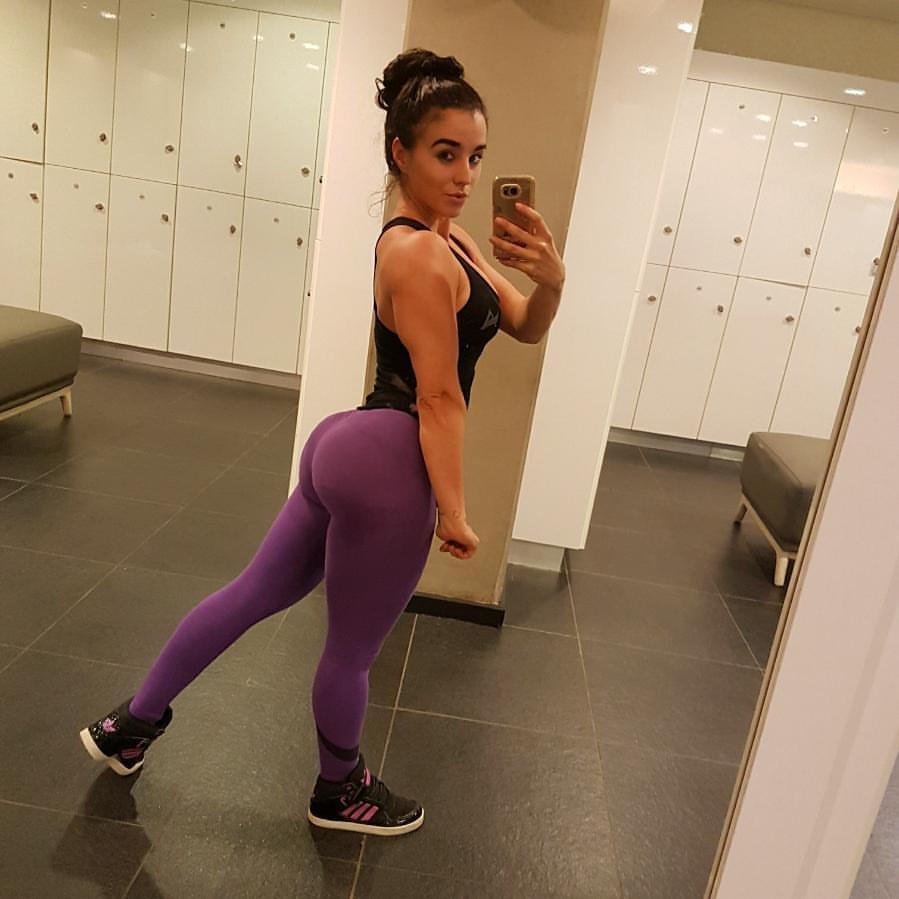 What are some common mistakes that women make when it comes to their training, to lose fat, in your opinion?
I think the biggest mistake most woman make is being afraid to lift weights and hitting cardio instead. I think woman are worried if they lift they will get too big and "manly".
What process do you follow when its time to start getting ready for a competition/photoshoot?
There's no simple quick fix. I start by checking in with my coach, he assesses my condition and puts me on a training and diet program which changes every 4 weeks.
Cutting out junk food is definitely a good start.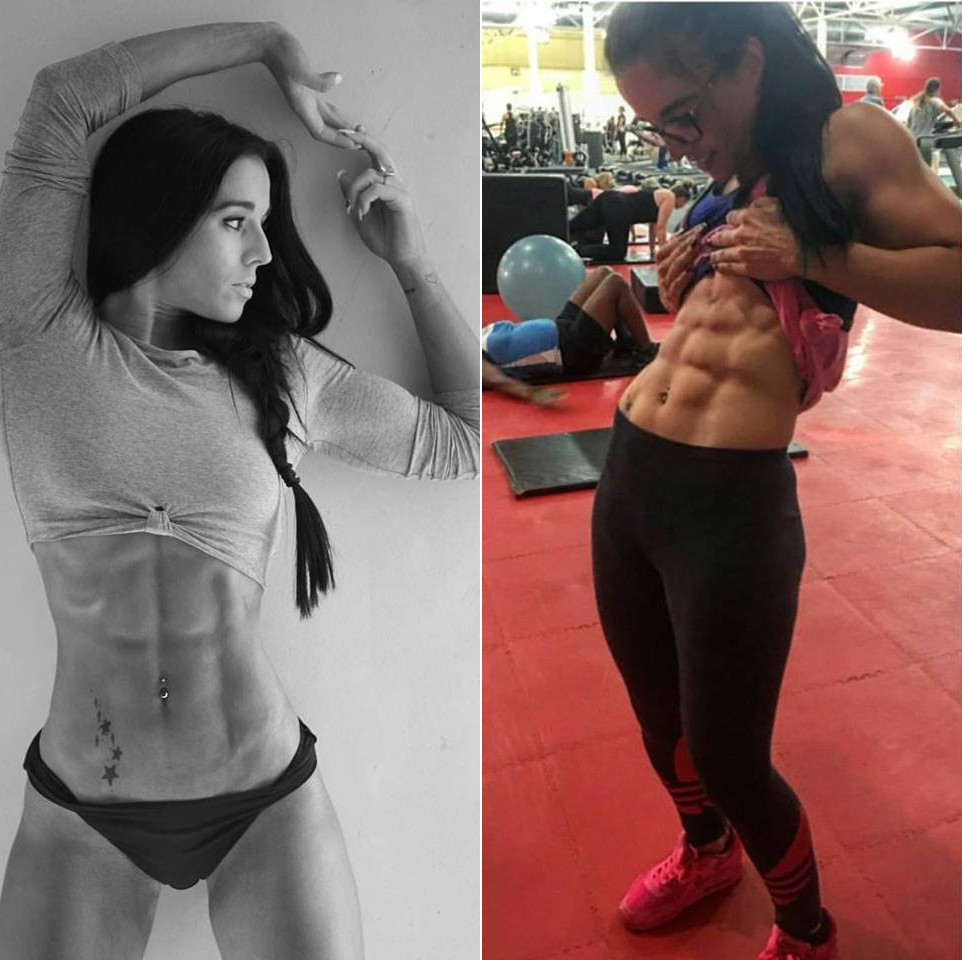 Give us a brief description of your philosophy on your training/training schedule and on average how long do you workout for?
40 minutes – 60 minutes fasted cardio every morning.
Monday: Legs and Glutes.
Tuesday: Arms and Calves.
Wednesday: Legs and Glutes.
Thursday: Shoulders .
Friday: Glutes and Quads.
Saturday: Back and Chest.
Sunday: Rest.
I train abs maybe once every 3 weeks or so.
What are your essentials that are always in your gym bag?
My earphones, gym towel, gym towel, water bottle, hair bands, post workout protein shake.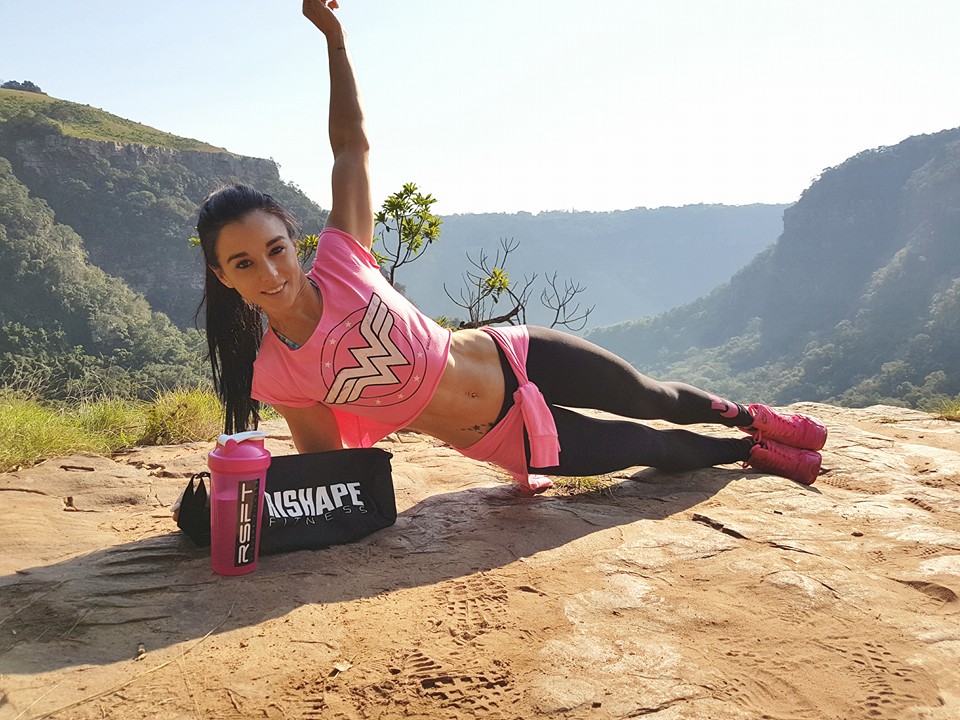 Do you have any fit fashion tips for the ladies or any specific gym fashion trends that you love?
I absolutely love Cass Martin's gym style, apart from her inspiring my training, I love what she wears and you can see in what I wear. Mainly cropped tops, high-waisted tights, jersey tied around my waist, converse or a nice sneaker.
And for the guys?
If you have it flaunt it, if you don't then cover up :p Guys with good legs should wear tights, those cut off sleeve tops look best I think and also caps are cool. Big no no to cycling shorts or jogging shorts.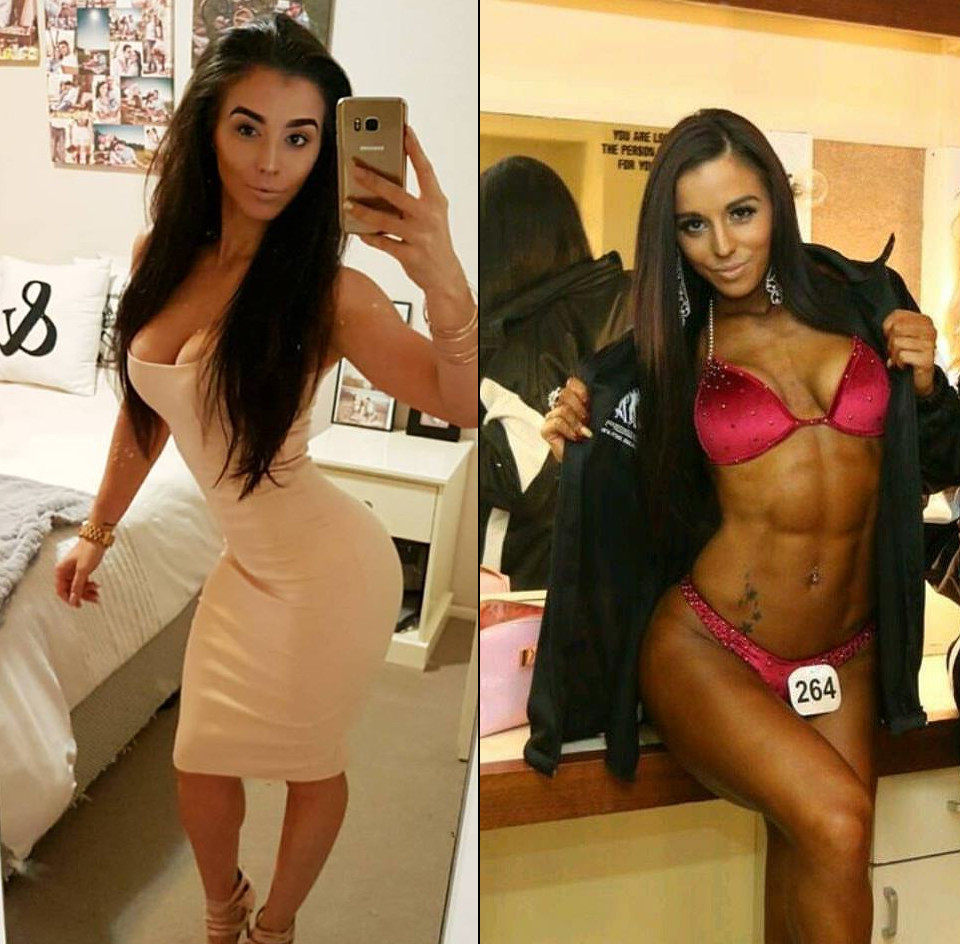 What are your 3 favourite exercises?
(I just love working shoulders) They work your shoulders or delts.
For that booty!
Great for your biceps.
Which body part is your favourite to train and what are some of your tips to training it?
Shoulders. When you are trying to build shape to your shoulders you have to be patient and be persistent, it took me a while to get my shoulders to where they are now.
The main exercises I focus on are:
Shoulder press
Front raises
Single Arm DB Lateral Raises (holding onto a railing or structure standing upright no swinging, lift the dumbbell to your side with a slight bend on the elbow and your hand slightly tilted forward as if pouring water in a glass).
I also love upright rows with the smith machine. Make sure you bring the bar all way up to your chin and keep the bar parallel with your elbows.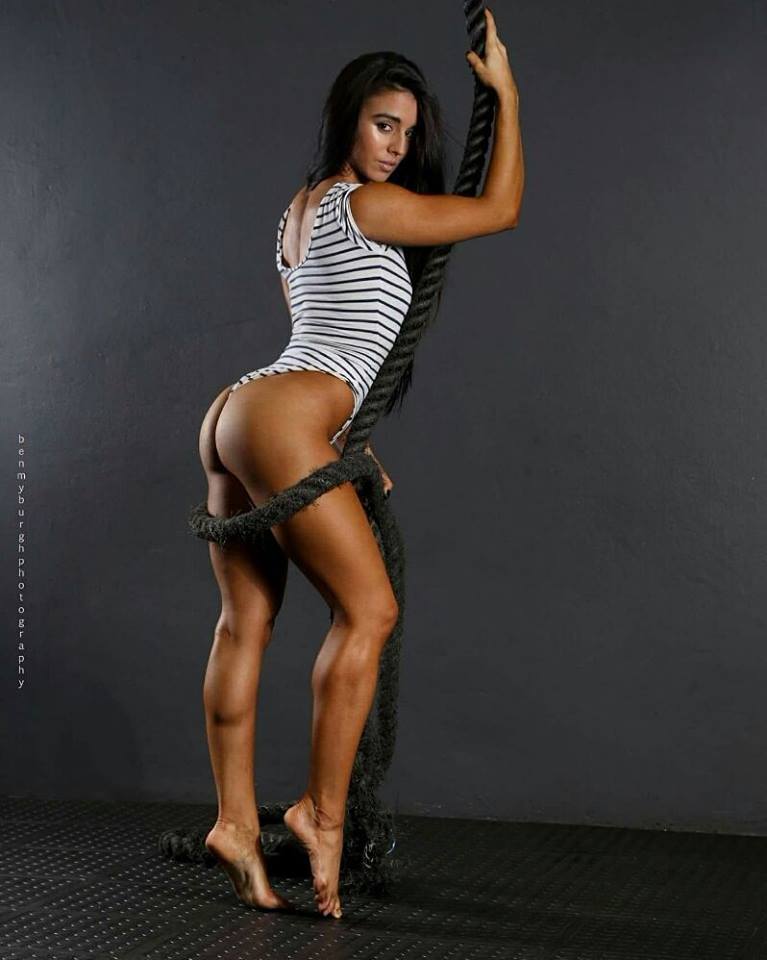 What other forms of exercise do you enjoy and incorporate if any?
I love incorporating HIIT training into my training, preferably on weekends when it's not so busy so I have access to the studio and I can set up a whole area for myself.
My HIIT training incorporates a lot of things I picked up from Rishape Fitness classes. I do things like crawl downs, burpees, jump squats, box jumps burpees, ropes, pushups and others.
Favorite male Fitness models or bodybuilders?
Jeremy Buendia
Andrei Deiu
Sergi Constance
Tom Coleman
Ryan Terry
Michael Vazquez
Dragos Syko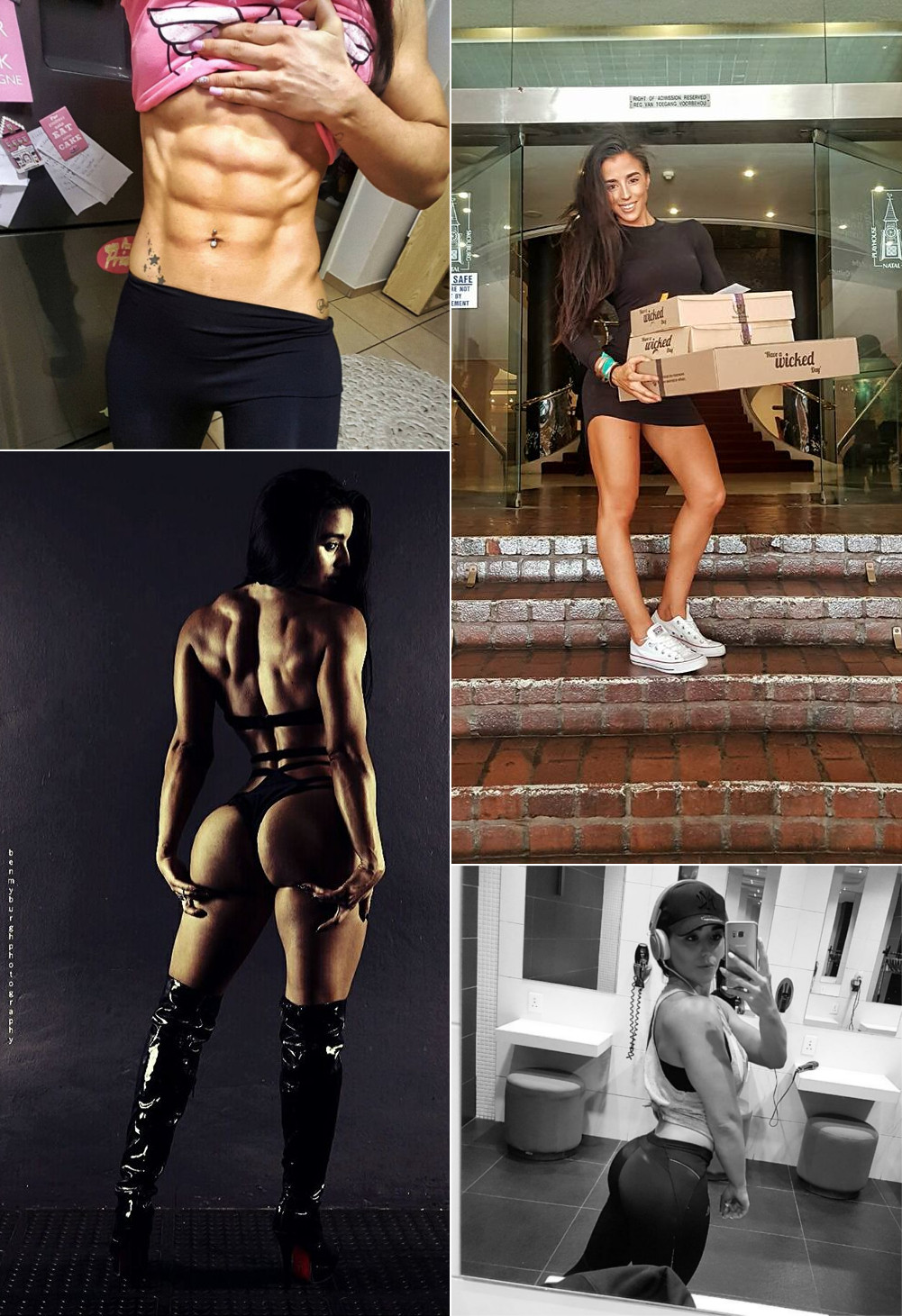 Favorite female fitness icon(s):
Cassandra Martin
Maria Paulette
Narmin Arissa
Yarishna Ayala
Anita Herbert
Shannah Baker
Steph Mahoe
India Paulina
Anya Elss
Amber Callahan
Frida Paulsen
Stephanie Ayala
Andreia Brazier
Patricia Alamo
Hattie Boydle
Liz Yisrael
Favorite Quote:
"Rock bottom has built more champions than privilege ever will."
What is the most common question you get asked?
Sorry are you still using that?
Yes, walk away fast  kidding.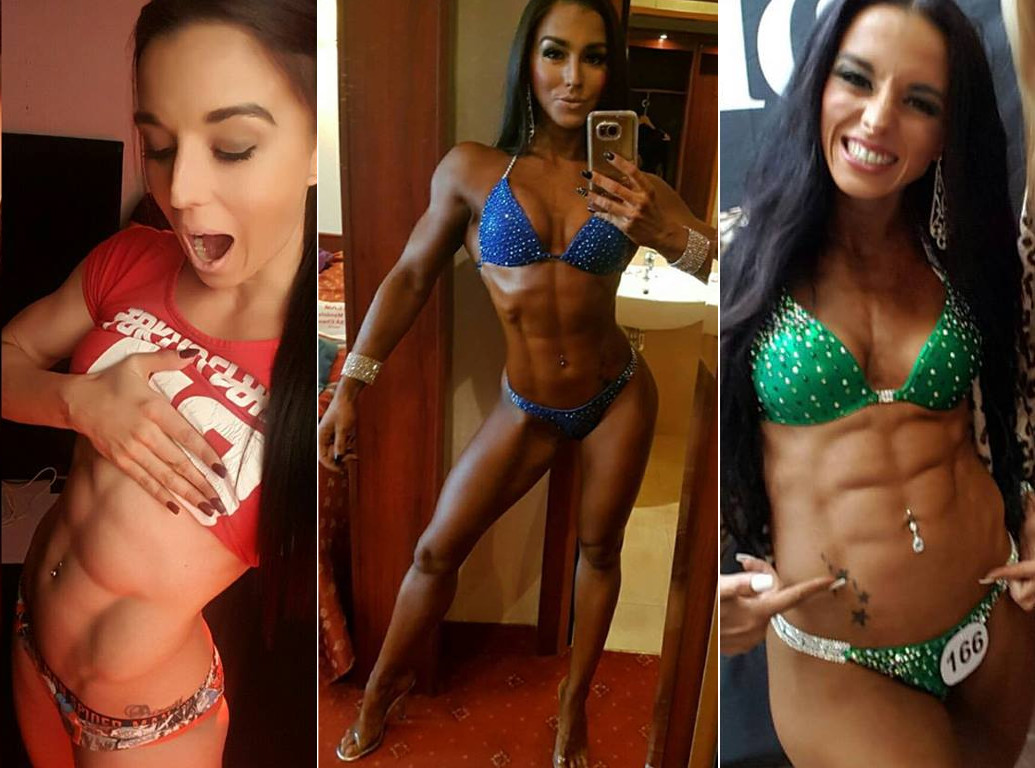 What competitions have you competed in?
2015
IronMan | 1st | Beach Bikini u160 cm
East Coast Classic | 1st | Fitness Bikini u160 cm
KZN Champs | 4th | Fitness Bikini u160 cm
SSN Team Universe | 5th | Fitness Bikini open height
SA Champs | 5th | Fitness Bikini u160 cm
King Shaka Classic | 1st | fitness bikini u160 cm
2016
Arnold Classic South Africa | 1st | fitness bikini u160 cm
KZN Champs | 1st | fitness bikini u160 cm
SA Champs | 1st | fitness bikini u160
World Fitness Champs Poland
Where can people get hold of you?
Photography credits:
Fire Q and A:
Best bodybuilder in SA?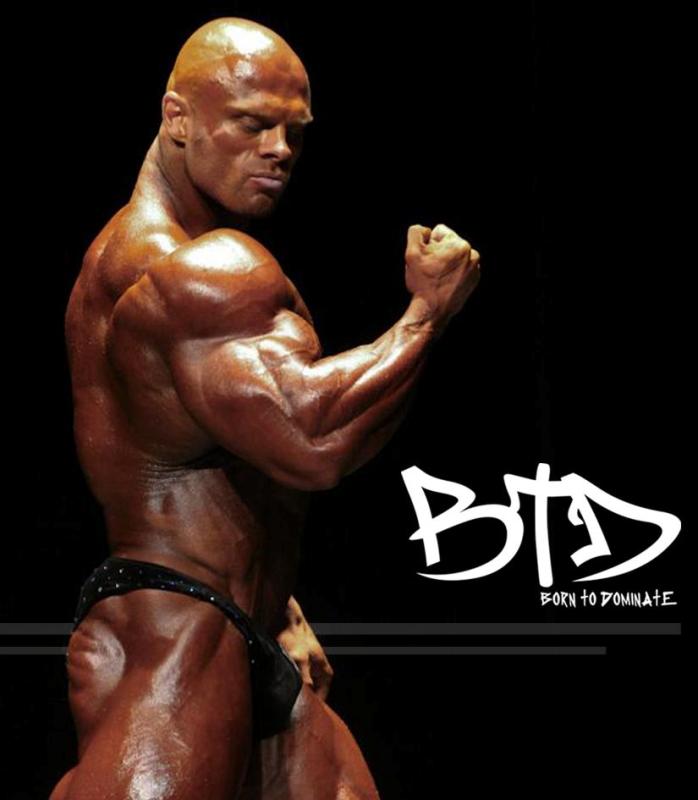 Most ripped guys physique?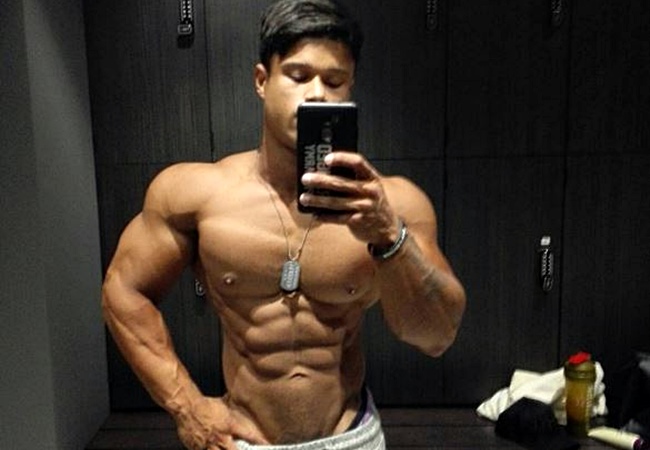 SA lady with the most amazing abs?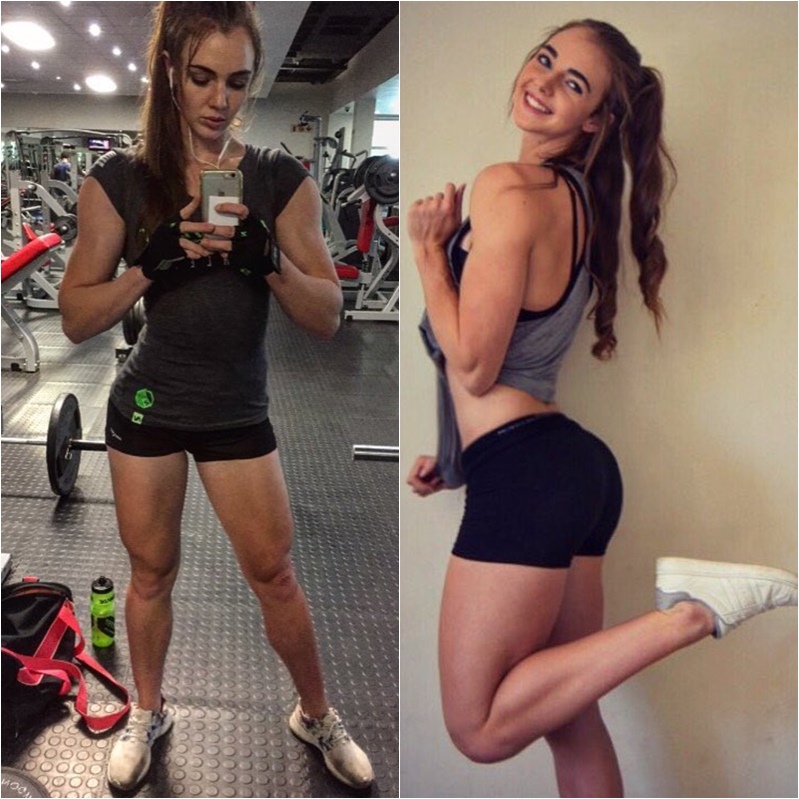 The Nicest guy and girl fitness personality you know of in SA?
Riaan Dohne, Rachel Brun, Jade Warman (sorry I can't just choose one).
Most aesthetic fitness guy in SA?
Most aesthetic fitness girl in SA?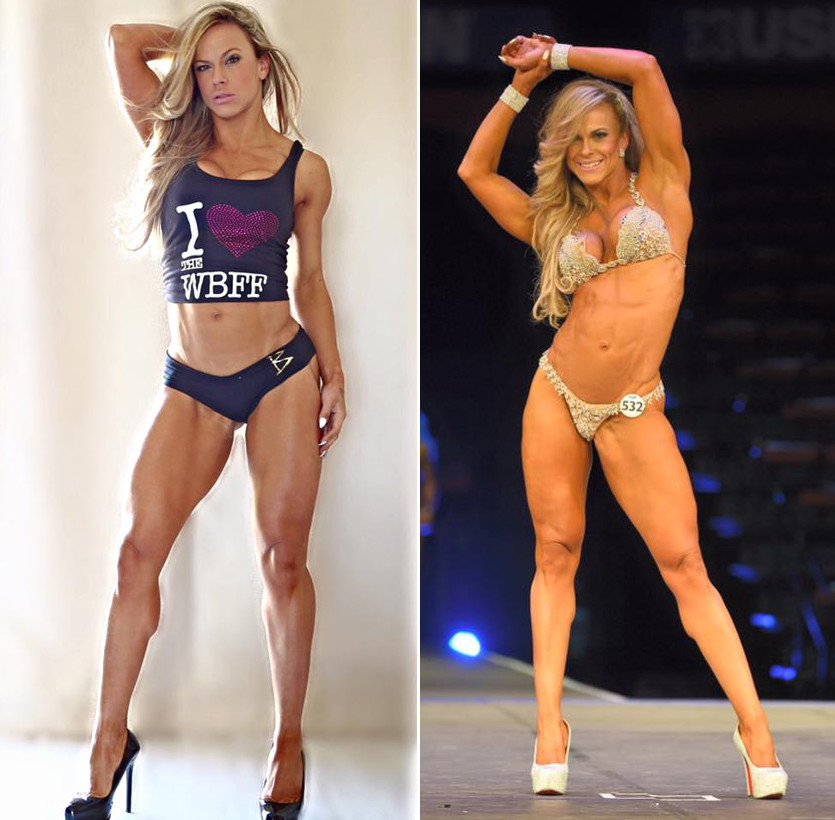 Hardest working person in the fitness industry?
Brad Bodsworth.
You May Also Like: