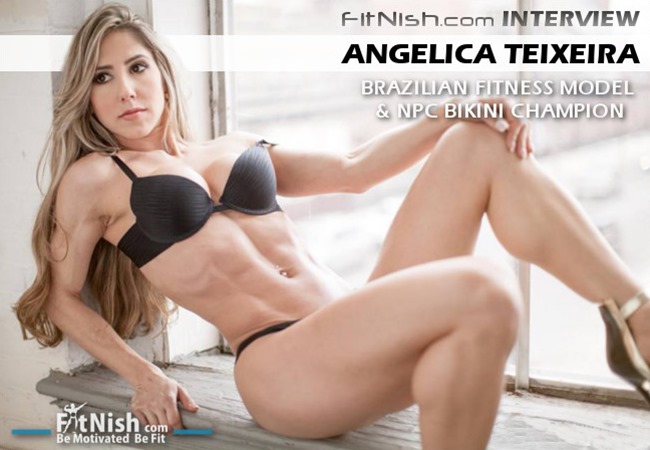 Name: Angelica Teixeira
Age: 31
Height: 5'4″
Competition Weight: 116 lbs
Current weight: 118 lbs
Current city: Newark NJ, USA
Occupation: Personal trainer and fitness model. Bachelor in Physical Education.
Growing up in Brazil, did it help you get you involved in fitness as many people there are into it?
It sure did. I grew up seeing all the fit women on TV all the time. At the beaches there are so many people with amazing bodies so it's very easy to get inspired in Brazil.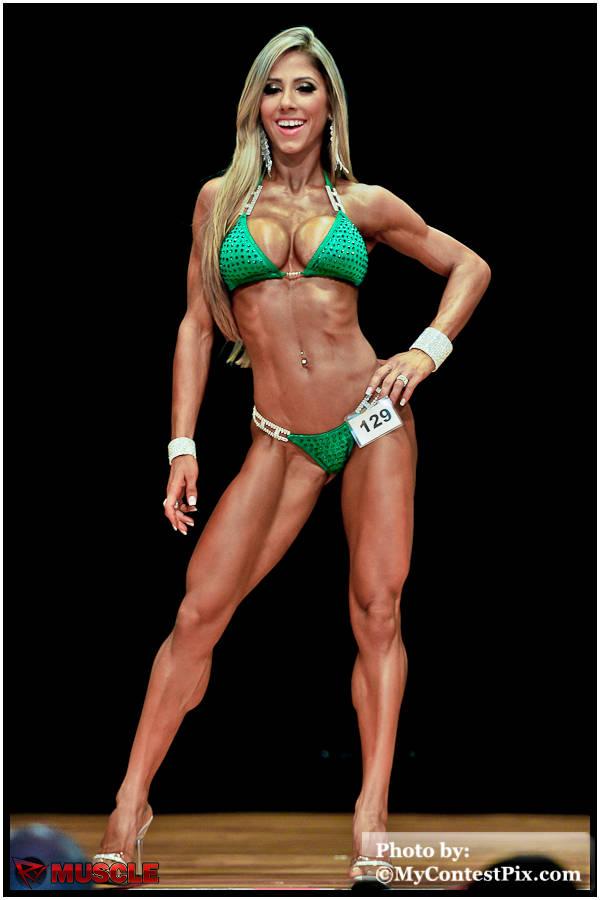 And thus How did you get started with weight training?
When I was 15 years old I decided to start lifting weights because I was too skinny but the gym's instructors didn't let me because I was too young. They asked me to come back when I turned 18.
So I did, and when I turned 18 I started training and never stopped since then.
What do you love about this lifestyle?
I love the challenges that I have to face everyday, it keeps me going.
Also, I love to inspire and help other people get in shape.
Being an example to those around me is what motivates me to be my best.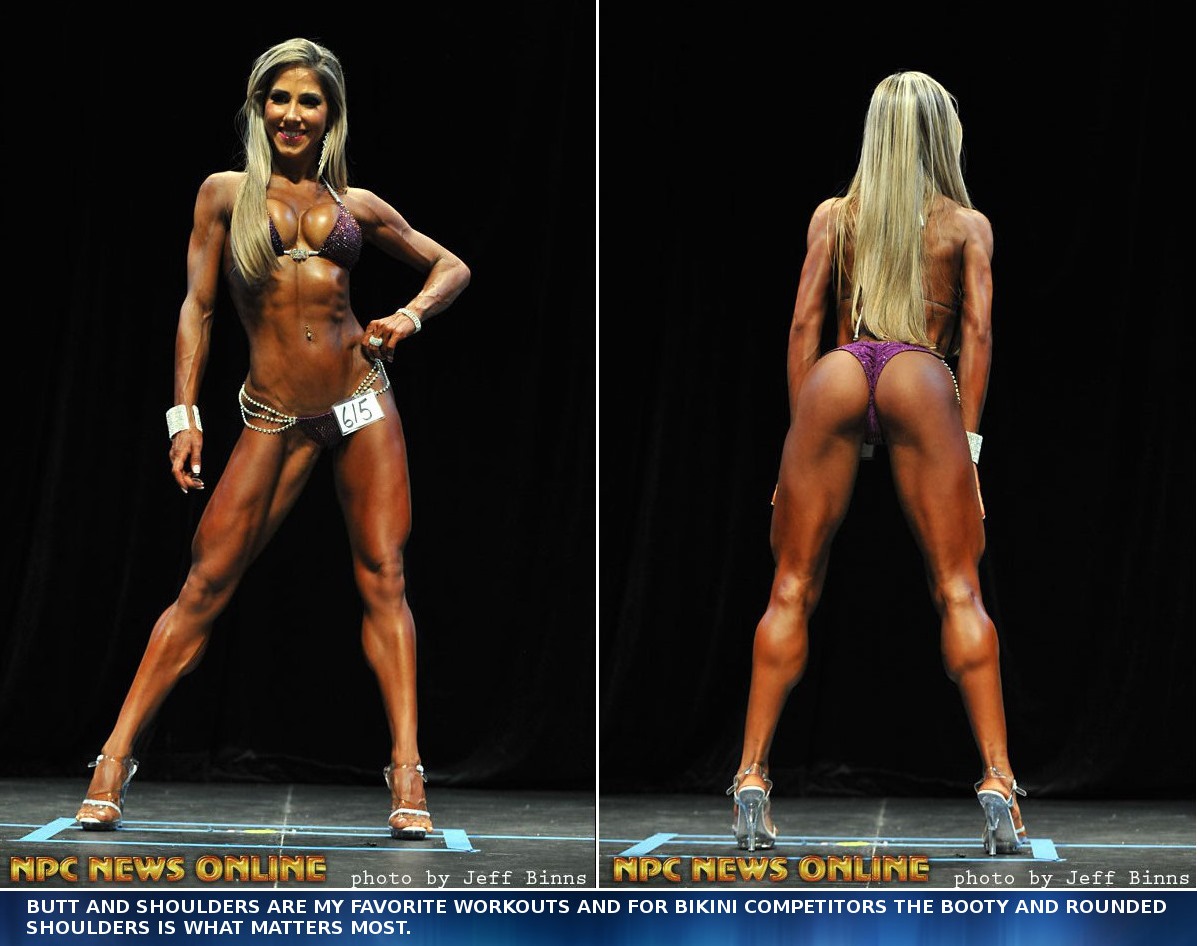 What made you want to enter your first competition? Was the preparation tough?
With the growth of social media I started to watch the lifestyle of the competitors and felt that I could do it. I was living this lifestyle for many years, training everyday, eating healthily, and always in shape so I figured It would be easy for me to get ready for a show.
In May of 2013 I started prepping and one month later I was ready for my first show.
The diet was tough but the rest was just my regular grind.
My plan was to compete only one time just to learn the process, but I fell in love with the sport and have never stopped.
What are your future plans?
Firstly, to become an IFBB bikini pro.
After 10 1st place finishes and 6 overall wins in bikini open I sent a petition to the IFBB Brazil for my pro card to be able to represent my country here in the pro shows. My plan is to keep growing as a bikini competitor and fitness model.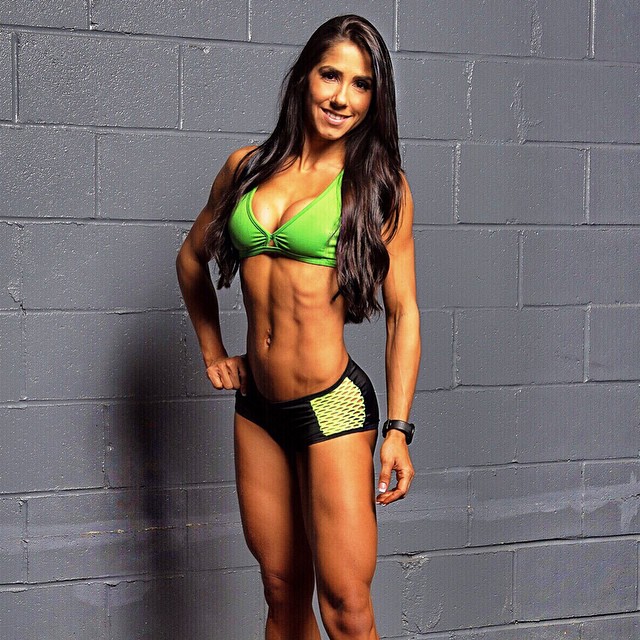 Take us through an average day of yours:
I wake up around 7 am, make breakfast for me and my husband, put my gym outfit on and go to the gym.
I do my morning cardio for 45 to 60 minutes.
I then start training my clients and taking breaks every 3 hours to eat my meals.
In the afternoon I do my weight training and usually do my afternoon cardio right after training for 45 to 60 minutes again.
Keep training my clients till night time when I go home and can take a good shower and rest.
Have you had any major obstacles that you had to deal with in your life and how did you overcome them?
Coming to this country 5 years ago without knowing any English was very difficult.
I went through a few tough situations. I never went to school to learn English that I know today, but I dedicated a lot of time to studying at home by myself, watching TV and trying to speak with people and asking for their help.
Now I can communicate very well, and read and write.
We are capable of everything we set our mind to it.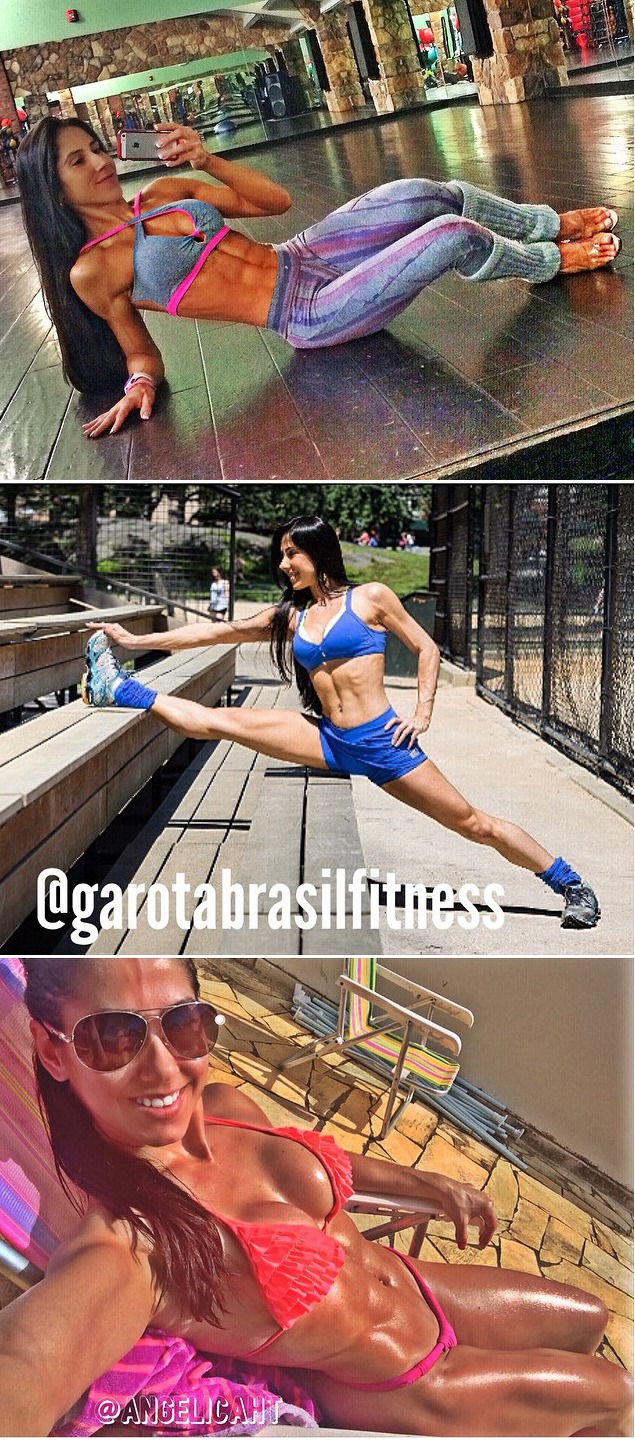 Give us a brief description of your philosophy on your diet:
I have 6 meals a day, every meal has one source of protein (fish, chicken, red meat lean, turkey breast and egg whites).
I usually have 3 to 4 meals with complex carbohydrates (brown rice, oat meal, sweet potato…).
Good fats such as olive oil, nuts, flex seed oil, coconut oil, peanut butter and egg yoke.
And lots and lots of vegetables (asparagus, brocoli, green beans, Brussels sprouts and zucchini) and salads (spinach, kale, lettuce mix…).
I usually have 1 type of fruit with my breakfast (grapefruit, strawberries, blueberries or apple).
During my off season my diet is the same with some extra cookies here and there. And I can have whole wheat bread in the morning. I like to keep my weight very close to competition weight.
Do you weigh all your food and track the numbers when it comes to calories of everything you eat? Do you think it is necessary?
I always weigh my food, as an athlete I have to. I know how many calories I eat everyday because I follow the diet my team (Team Bombshell) designed for me. I don't need to be counting calories, I just eat what they tell me to eat.
But if you are not a competitor I don't think you have to weigh your food if know how to eat the right portions.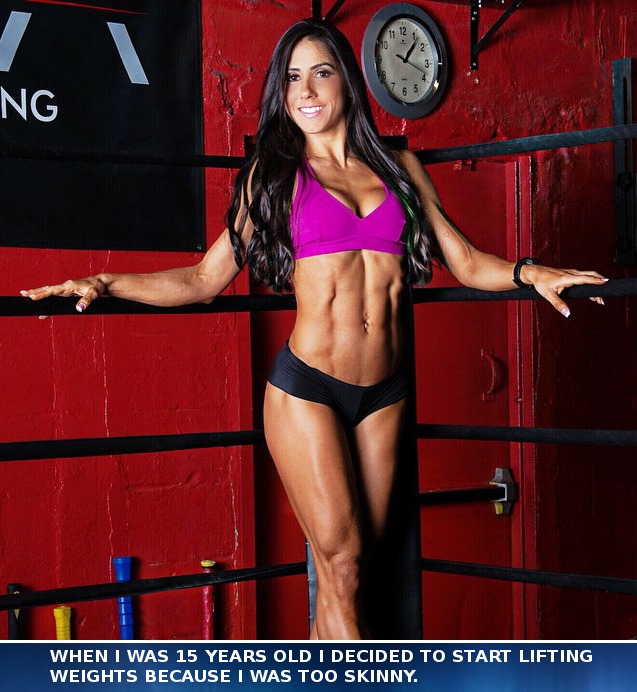 What are your top Nutrition tips for losing fat?
Eat clean, small portions and every 3 hours, your diet is 80%.
Avoid alcohol, sugar and saturated fats.
Incorporate intense exercise, to speed up your metabolism. It can be any kind of exercise as long as you make it intense.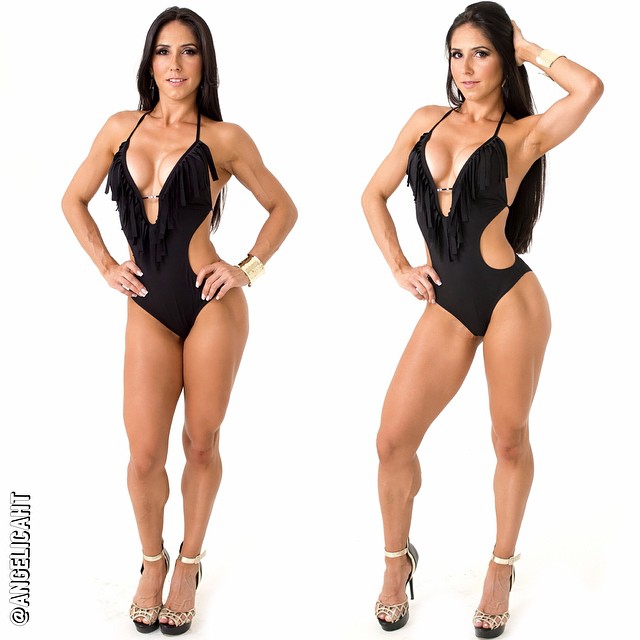 What is your philosophy on your training? What does a typical training week look like for you and how long do you spend working out?
My weight training is also designed by my competition team (team bombshell), but we do a lot of supersets.
Monday:
Tuesday:
shoulders, chest and triceps
Wednesday:
hamstrings, plyos and abs
Thursday:
Friday:
I spend 1 hour and 30 minutes more or less on my workouts.
Unless I'm very close to a show I always rest Sundays, Saturday I only do cardio, so weight training Monday to Friday.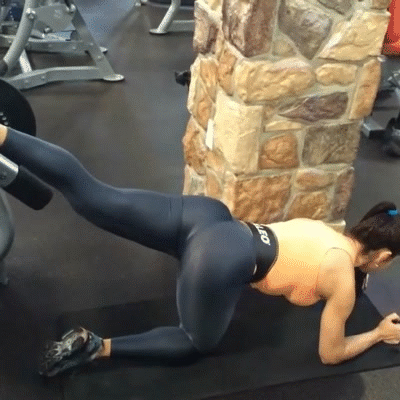 Do you do much cardio with your training? What forms do you enjoy if you do cardio?
During my off season I do 30 minutes after my weight training.
But when I'm getting ready for a show it goes up to 2 hours a day. When my body gets to a point that I feel ready and lean enough I drop it to 30 to 45 minutes twice a day.
I enjoy running outside and also doing HIIT (high intense interval training) on the treadmill.
What are your 3 favourite exercises and why?
Butt machine

squats

shoulders lateral raises
Butt and shoulders are my favorite workouts and for bikini competitors the booty and rounded shoulders is what matters most.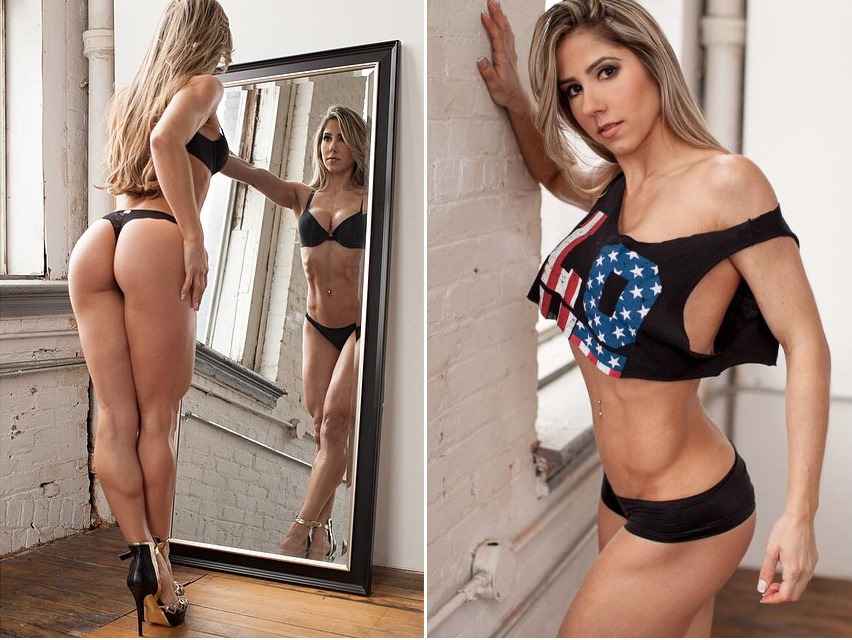 What advice and exercise tips would you give the ladies to developing such defined and fit abs?
Abs are made in the kitchen, so watch what you eat ladies!
As a trainer I see people struggling at the gym, putting work and sweating everyday with hours of exercise but they fail when it comes to their diet and eating clean. The result is, no results at all.
To have defined abs you must balance your diet with exercise, end of story.
How do you measure your progress? And how often?
I measure by photos, I take photos on a bikini once a week.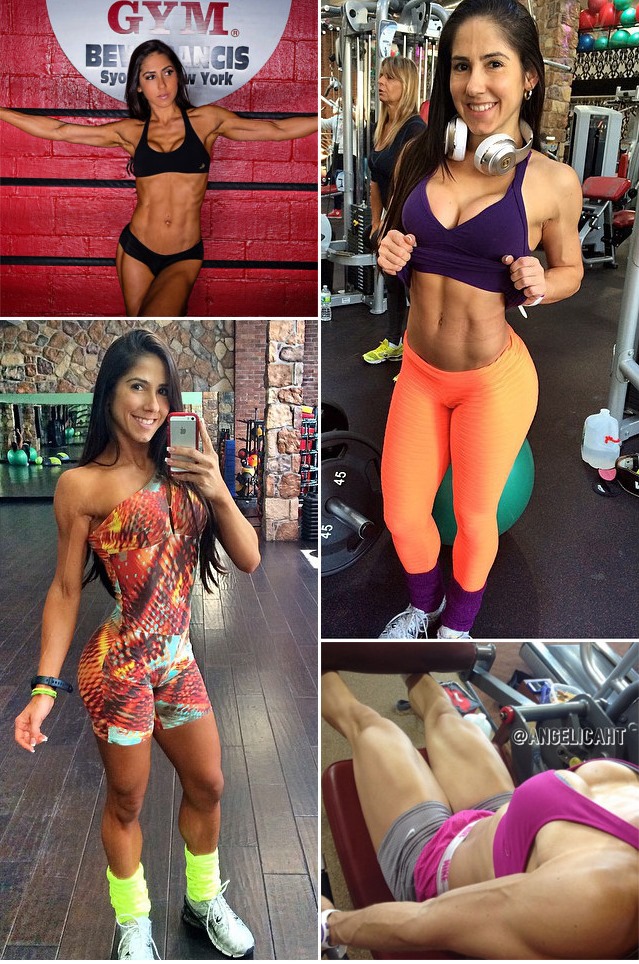 Favorite female fitness icon(s):
Ashley Kaltwasser.
Favorite Quote:
Never give up!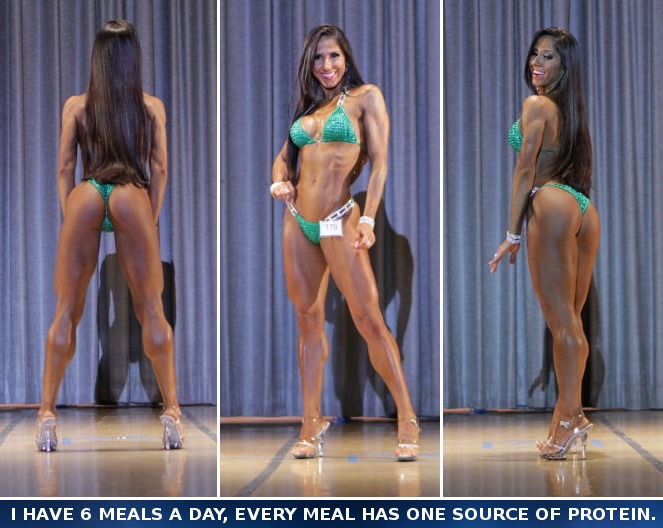 Whats the most common question you get asked?
How do I get in shape like you?
I answer: dedication, discipline and willpower. Anyone can do it!
What is the one thing you see people do in the gym which really annoys you?
Using a machine forever while talking on the phone or texting.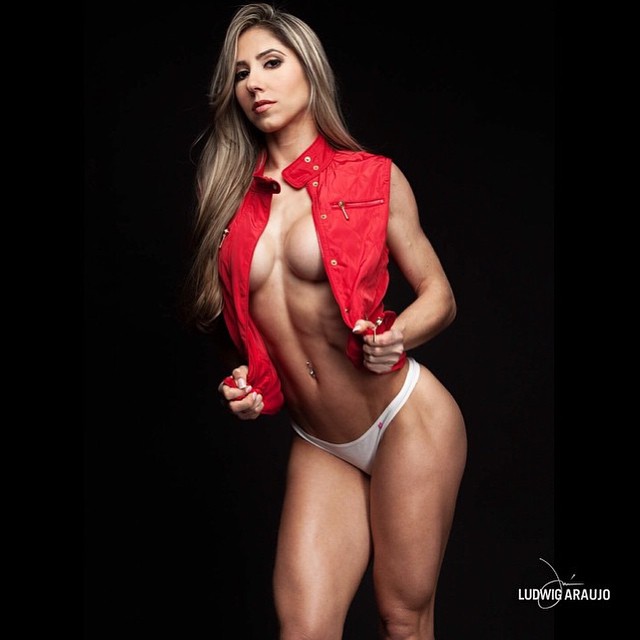 What competitions have you entered and your placings?
2015
NPC Steve Stone Metropolitan | Class C and overall champion | 1st
NPC New Jersey John Kemper Classic | Class C | 1st and overall bikini champion
2014
NPC Montanari Bros Powerhouse Classic | Bikini class A | 1st and overall champion
NPC Steve Stone Metropolitan | Bikini D | 2nd
NPC New Jersey John Kemper Classic | Bikini class B | 1st
NPC Pittsburg championships | Bikini Class C | 2nd
NPC Jay Cutler classic | Bikini class C | 1st and overall champion
NPC Atlantic States championship | Class D | 1st
NPC Europa battle of champions | Class B | 1st and overall champion
NPC Brooklyn Grand Prix | Class C | 1st and overall champion
NPC Eastern USA | Bikini class D | 2nd
2013
NPC New Jersey State | Bikini class A | 2nd
NPC Gold's Classic Championship | Bikini novice B | 1st and open class B 3rd
NPC East Coast championships | Class B | 1st place
NPC Eastern USA | Bikini class D | 1st
What is your definition of being successful?
Sucess is when you are good at what you do. No matter what you do, you have to strive to be the best.
Where can people get in touch with you?
You May Also Like: