Name: Shelby Jessica Neves
Age: 23
Height: 1.65 m
Current weight: 59/60kg
Current city: Pretoria, South Africa
Occupation: CoachedByTZ Assistant Online Coach & student
What made you get started with training and living a more healthy lifestyle?
I was very underweight and didn't have much muscle. For as long as I can remember I wanted to gain muscle and transform my body into a place that I was more comfortable in. A couple of years ago I started becoming very interested in bodybuilding and seeing what the human body is capable of.
I've always been athletic and into sports but I had an itch to give competing a try!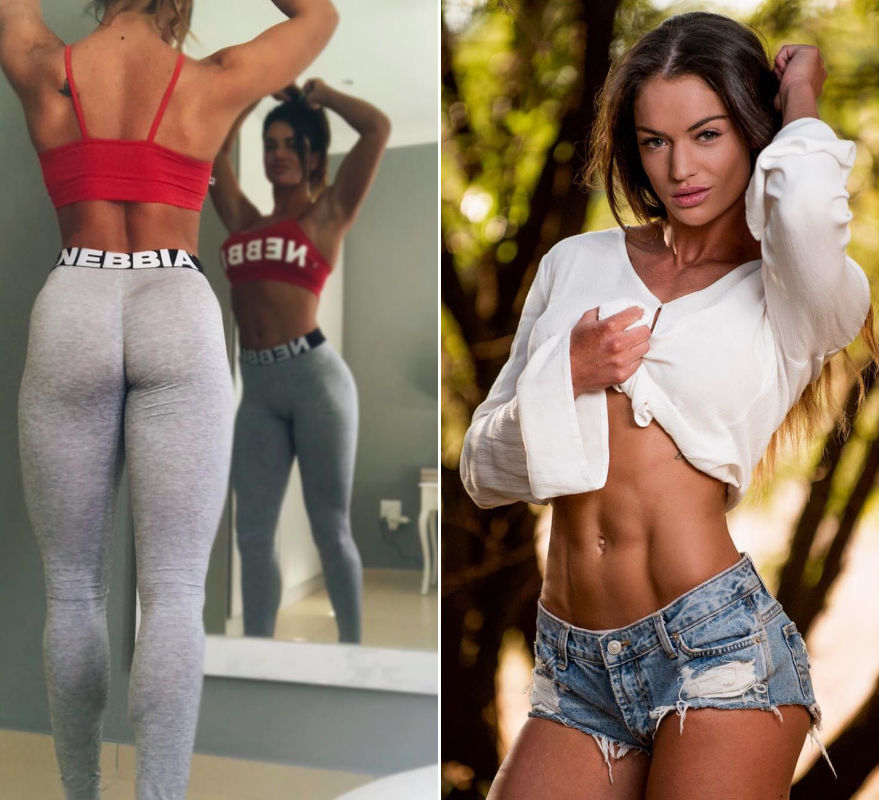 What made you enter your first show and when was it, and how did the prep and competition go?
My first show was in August 2016 – IFBB Eastern Cape Provincials where I placed 3rd in the beach bikini division.
The prep was of course something completely new and different to me as I had never done it before. I enjoyed it even though it did get tough at times. The prep for my first show was completely different to the way I prep now as I take it a thousand times more seriously and it's become a massive element of my life today.
Who has been your biggest influence/support in your life and how did they affect you?
I have been very blessed to have such strong support systems, each having their own influence on me and my life. To name a few; My family, especially my parents and grandparents have always been there for me and supported me in what I do. They have guided me ever since I was a little girl and I'm lucky enough to say that to this day they still do.
My personal trainer when I lived in the Eastern Cape, Anver Alexander as he helped me prep for my first show and helped me get familiar with training and how to use the equipment correctly. My coach Tarryn Zelow has been the driving force behind me and my passion ever since she became my coach in the beginning of 2017. She believed in me and helped me to believe in myself and my dreams.
Right from the very first day I ever spoke to her she has encouraged me and fueled me to be the best that I can be!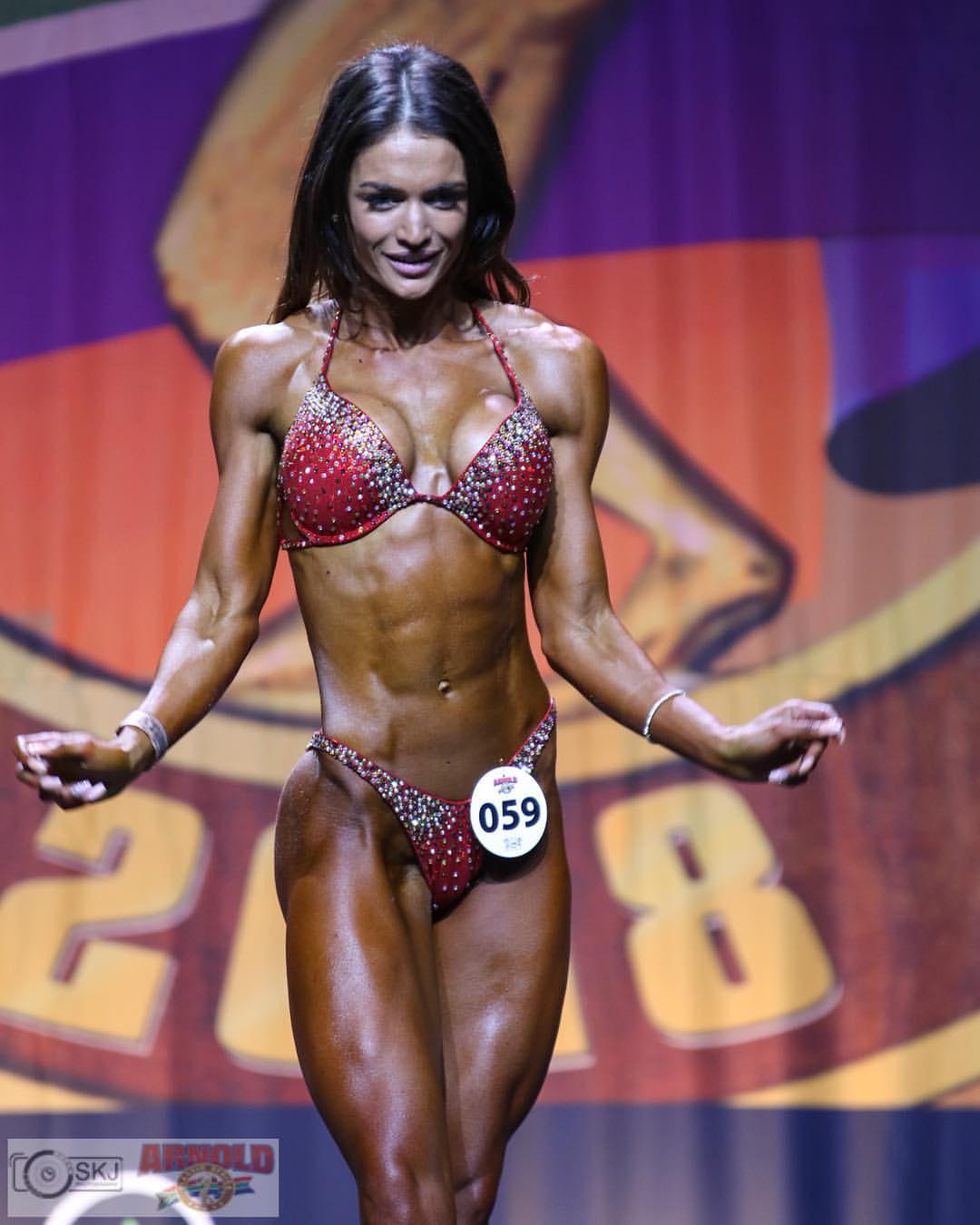 Have you had any significant setbacks? How did you deal with them and overcome them?
Not since I have been competing, no (touch wood). I did have an operation in March 2018 which was entirely my choice, which did keep me out of training for a few weeks.
How do you manage to balance all the aspects of life with your training and eating? Has it ever been difficult to?
It's actually become second nature over time. At first it was a bit disorientating to carry around meals everywhere I go when on prep but now I actually feel naked when I go out without my meals packed haha.
Training is something I absolutely love and look forward to, yes there are days I just don't feel like it but I know that generally once I'm in the gym and training I'll feel better. Going to gym has become part of my daily routine.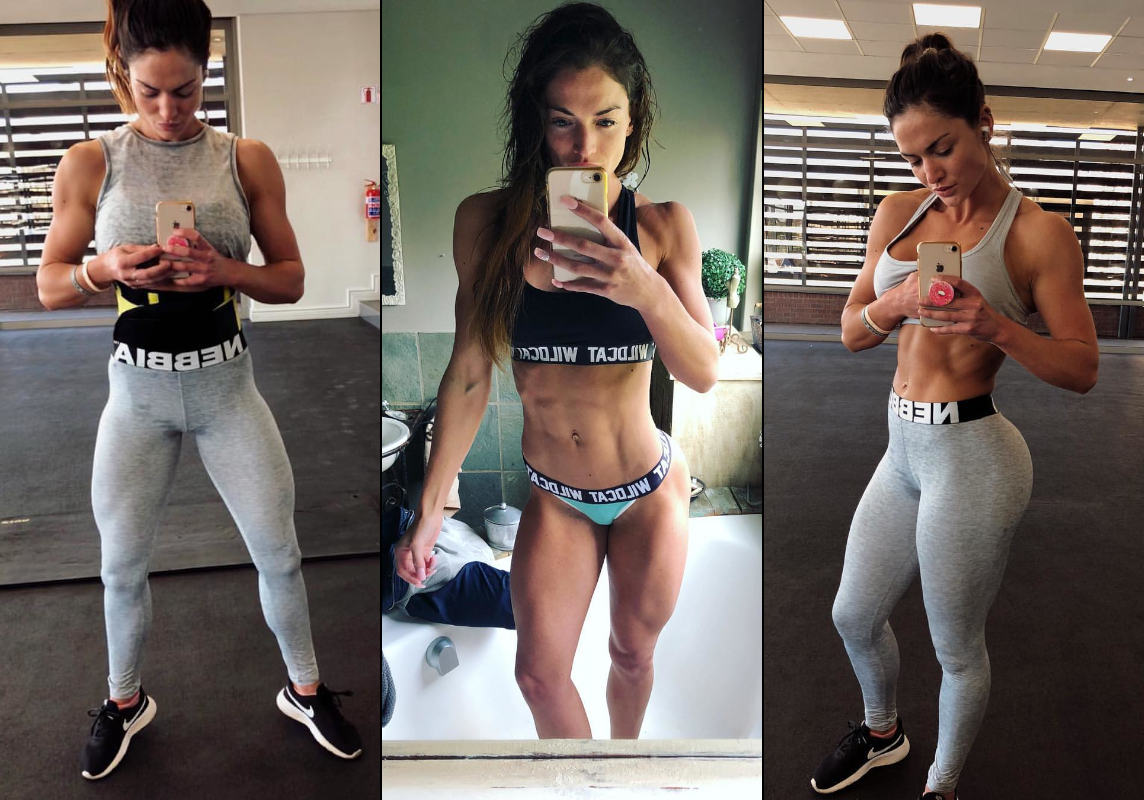 What are your future plans?
Now that I have received my IFBB Elite Pro Card my plans for the future have changed. I always dreamed of attaining my pro status one day, I just didn't expect it so soon, so I'm planning on going abroad to compete. (I can only compete internationally now).
By the end of this year I want to have completed my personal training and specialized nutrition course through Trifocus Fitness Academy. I'm also busy studying towards my Bcom in Business Management, so I hope to attain that degree in the next couple of years too.
Take us through an average day of yours:
Generally, the first thing I do when I wake up is my fasted cardio.
I get my first meal for the day in straight after that.
In between cardio and my weight session which I do in the afternoon I work and study.
After my weight training I'll do some more work before going to bed.
Obviously not every single day is like this but that's the general routine.
I often try to take some time out in the evenings to spend with my family and my animals which are extremely special to me.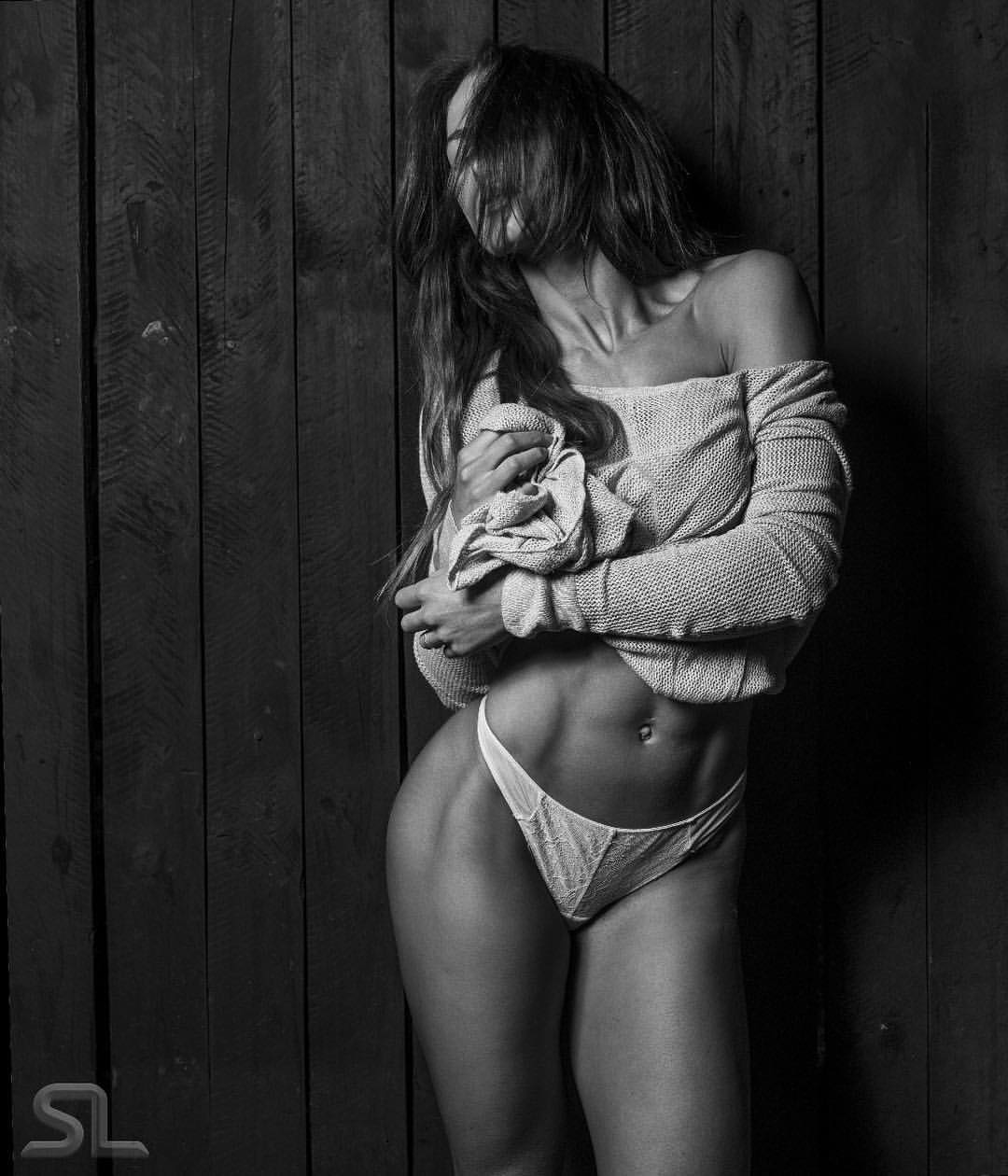 Do you find the prep for competitions gets easier each time? Do they differ much?
Most certainly! So far, the prep itself has gotten easier for each show. Obviously life throws curve balls and we're not always prepared for them, so this can naturally cause a prep to be harder than normal but generally speaking the prep itself becomes more familiar each time. They don't really differ that much.
Give us a brief description of your philosophy on your diet:
My diet changes regularly. The foods as well as the amounts change depending on the goal and how far out from a competition I am. My coach ensures that I am getting all the macro-nutrients and that my body is healthy and steady.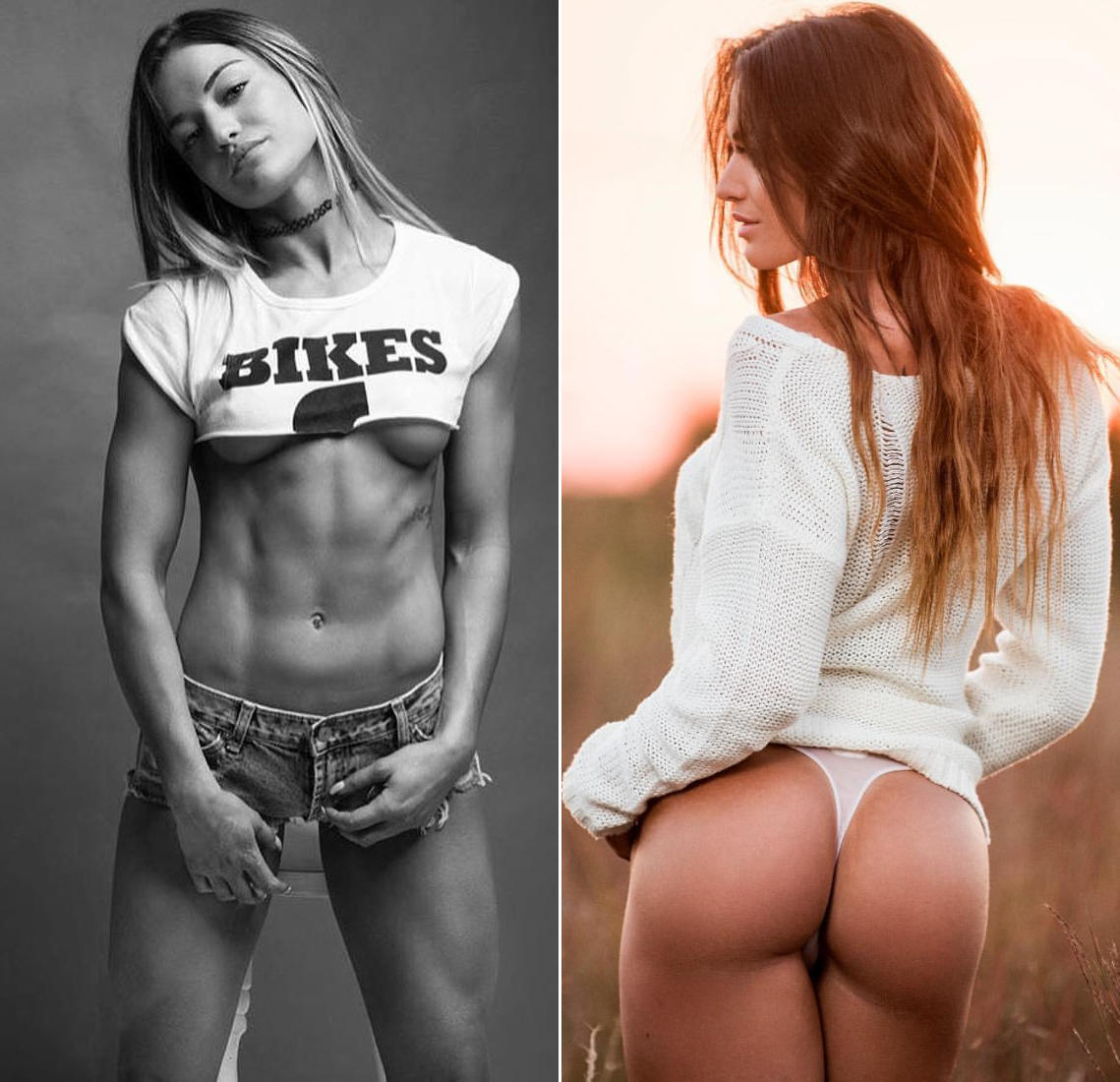 Do you count your calories? Do you think it is necessary?
I do count calories, yes. I believe it is necessary especially for those who have a set goal that depends on calorie consumption and calorie expenditure.
There's a conception that leading a 'fit and healthy and lean' life has to be so strict and boring in terms of diet and training. Do you think people this is true to achieve it?
I think this depends on each person individually. But to answer the question in my honest opinion, NO! There are so many enjoyable food sources available that are regarded healthy.
You don't have to eat egg whites and plain chicken every day of your life in order to lose weight. You can play around with so many different foods and make eating healthy really fun and interesting! It's all about balance.
With regards to training, if you don't enjoy exercising and sweating then it might be boring for you, yes but if you are someone that loves pushing yourself or just enjoys exercising and letting off some steam then it will be a breeze! This is where my passion lies so there is absolutely nothing boring about it for me.
Have you seen any common mistakes that ladies may make when trying to lose fat or gain muscle?
I believe that there is more than one certain way to lose weight. It depends on what works best with your body. I have certain factors that I strongly believe in when it comes to trying to lose weight or gaining muscle but it's not to say that someone else's way is incorrect, maybe what works for them won't necessarily work for me. But yes, I have seen some "common mistakes" that I would do differently.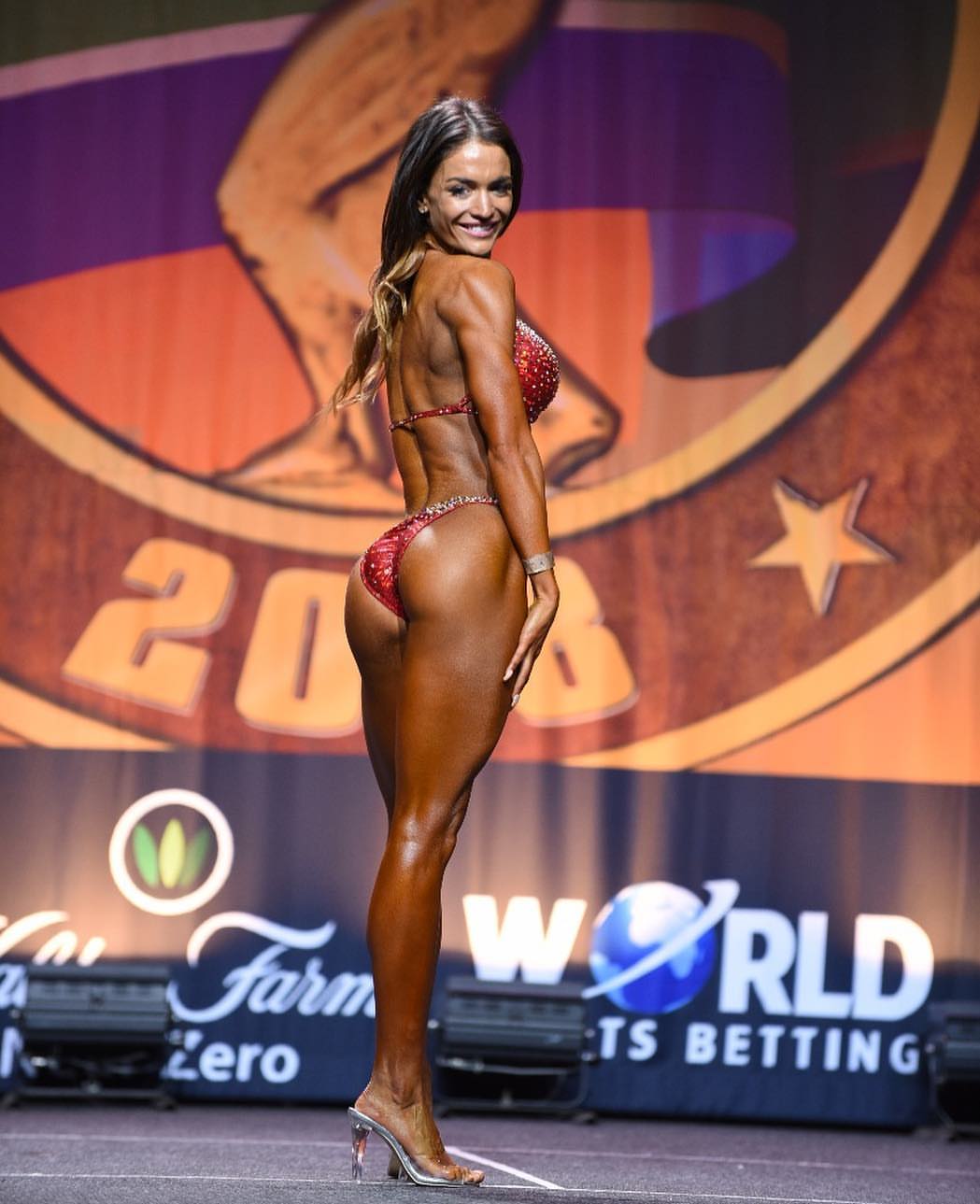 What process do you follow when it's time to start getting ready for a competition/photoshoot?
I always follow a meal plan because I lose my mind if I don't. When I'm far out from a competition I will be more lenient but as a competition approaches I am very strict with dieting. I always have carbs in my diet and depending on my condition and body fat my carbohydrate consumption reduces.
Give us a brief description of your philosophy on your training/training schedule and on average how long do you workout for?
My training program changes every few weeks, obviously I will train the areas that need more work more often. My sessions are split into muscle groups and sometimes I will have a full body workout in my program.
I generally train for about 1.5 – 2 hours, leg days in particular take longer.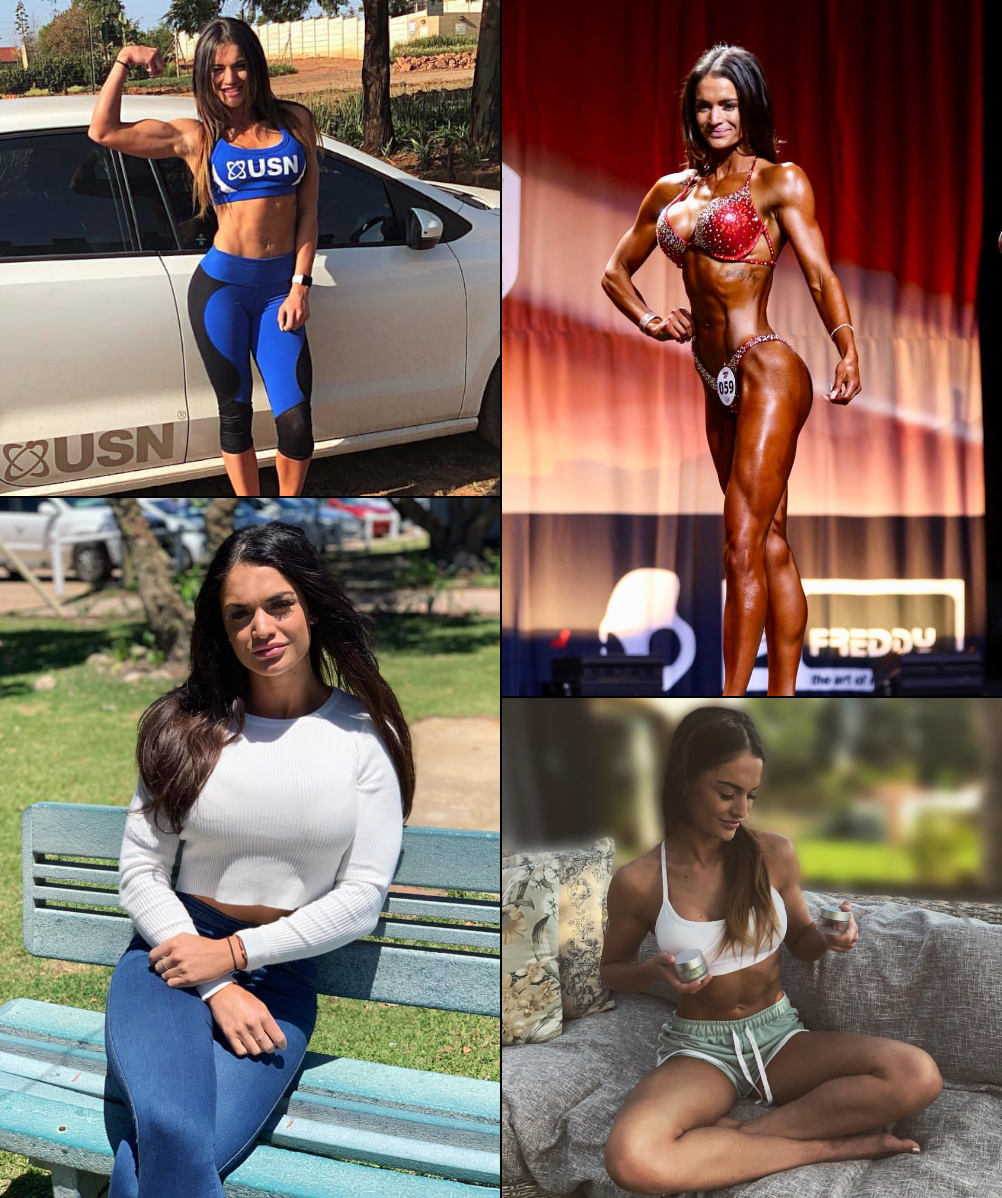 What are a few of your weight training tips for the ladies? And tips for the ladies venturing into the gym for the first time?
A training tip that I find very important, for females or males is to never sacrifice form for weight.
I would rather do an exercise with a lighter weight and properly with the correct form and technique then go too heavy and not do the exercise properly which can also lead to injury.
I'm a strong believer in mind-muscle connection. It's so important to focus all your energy and thoughts onto the muscle you are training. I find that a strong mind-muscle connection enables you to solely use the muscle you are training to carry the load and not compromise it with another muscle.
What are your essentials that are always in your gym bag?
My earphones, a bottle with my USN bcaa's, deodorant, grips, waist belts and gum!
Do you advise using supplements, and do you use any yourself?
100%! All my supplements are USN. I use their glutamine, pre-workout, bcaa's, whey protein, L-Carnicut, and Garcinia Cambogia.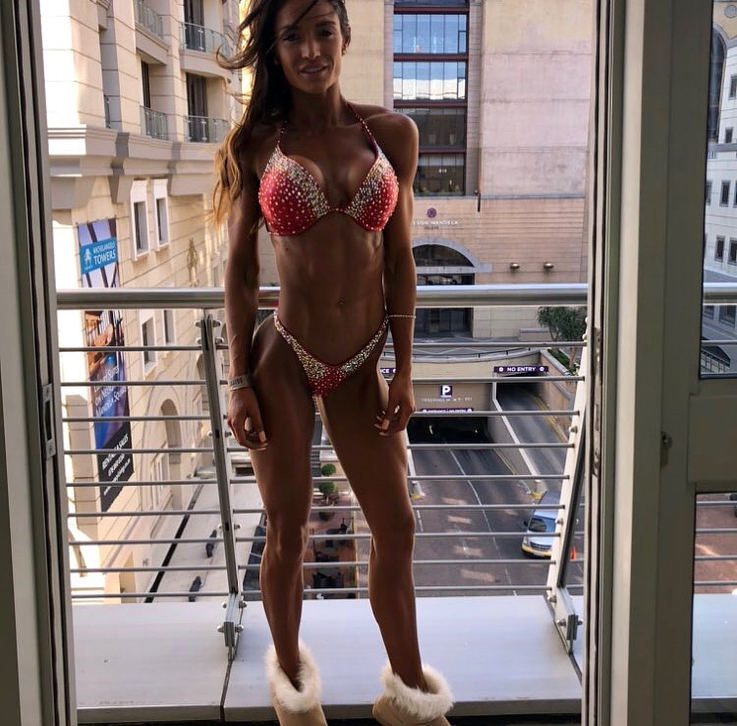 What are your 3 favourite exercises?
1. Sumo squats
Exceptionally good for the glutes and overall leg stimulation.
2. Good mornings
Works the glutes and hamstrings. I love the feeling when doing these.
3. Lat pulldowns
I personally find this exercise the best for back. I'm obsessed with lats haha.
Do you do a lot of cardio with your training? How do you schedule cardio and when?
Off-season I do cardio about 3 times a week and in season I do it fasted about 6 times a week. Fasted is obviously first thing in the morning and then I do post-workout cardio in the evenings.
The duration of my cardio depends on my condition and how far out from a competition that I am.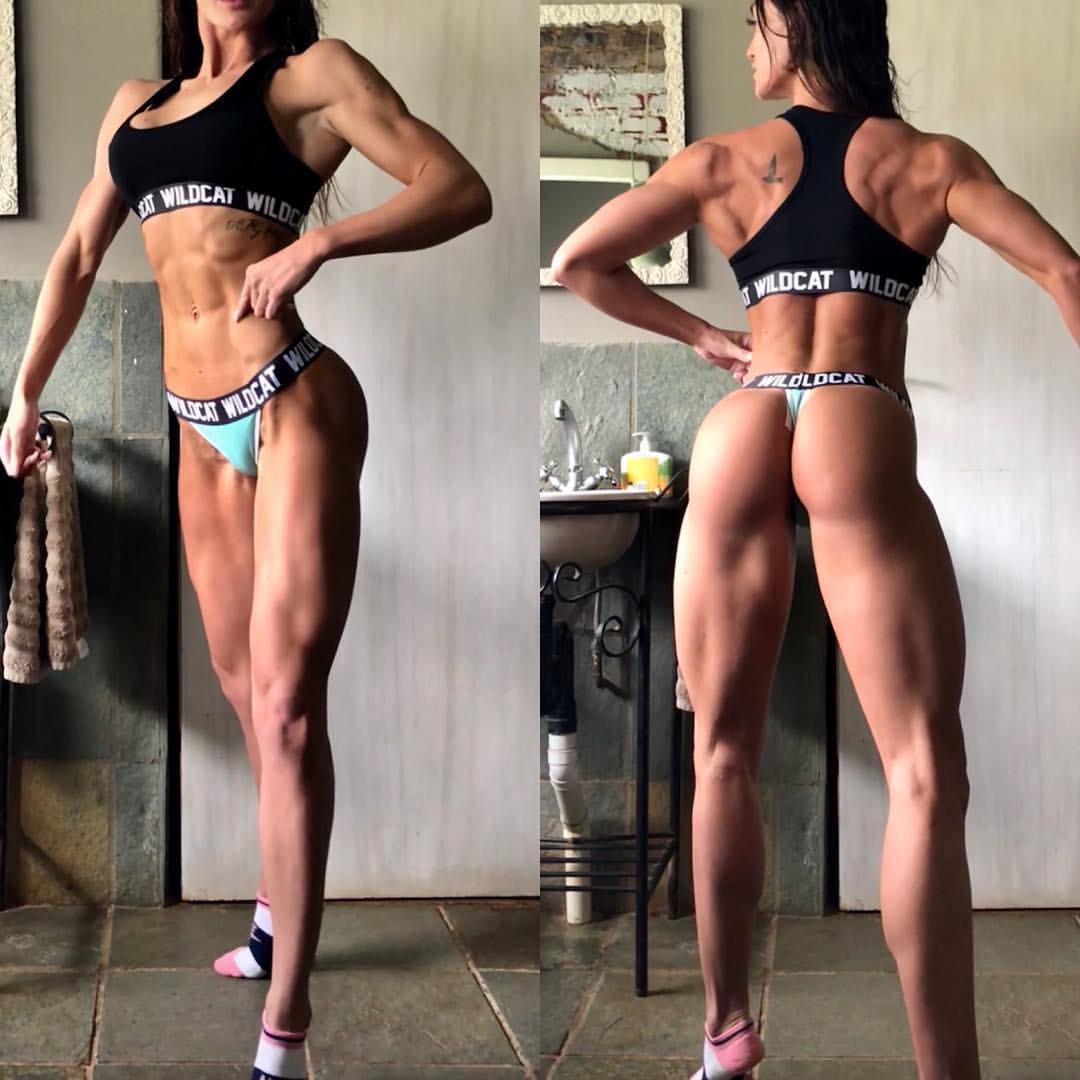 Favorite male Fitness models or bodybuilders?
William Bonac and Jeremy Buendia.
Favorite female fitness icon(s):
Nataly Runner
Reijuana Harley (international)
Ane'l Coetzee
Yolande Parsons (local) to name a few, although I do have many more!
Favorite Quote:
"Never give up on the things that make you smile."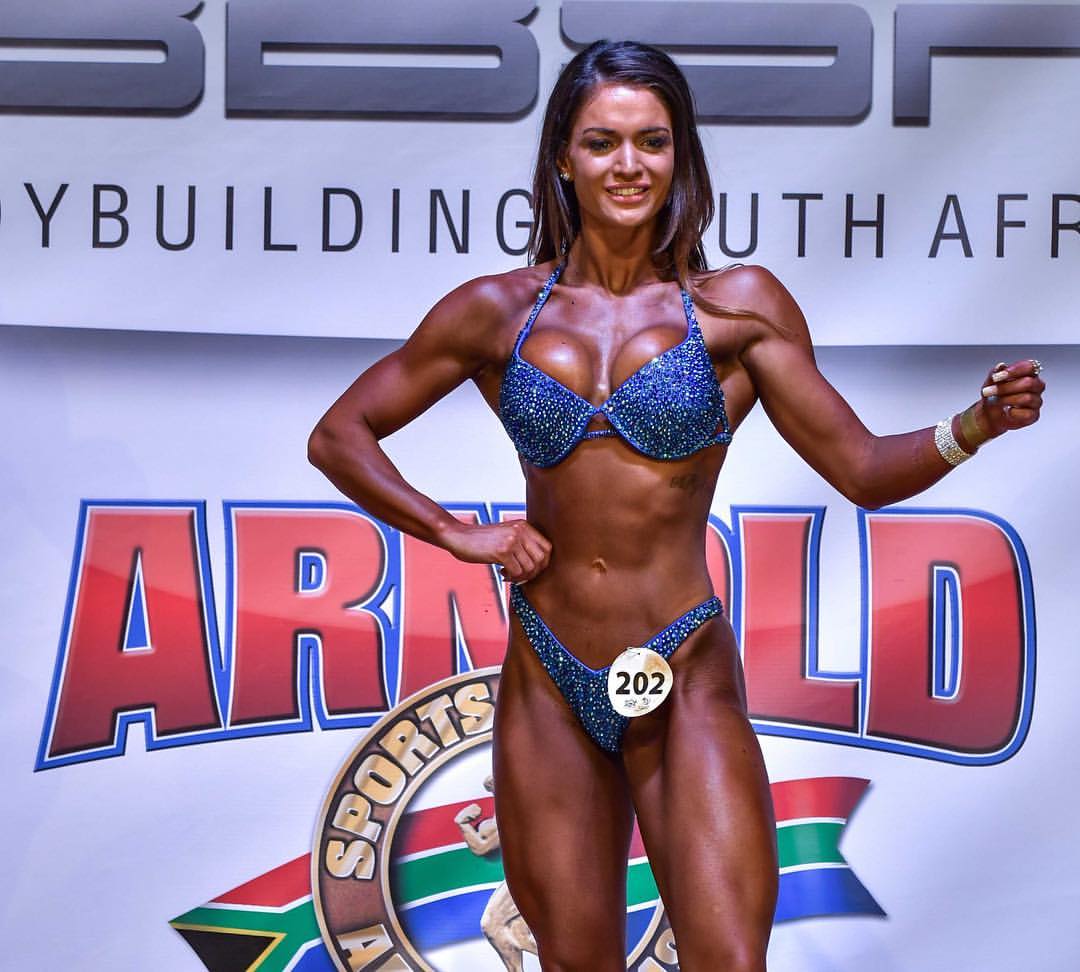 What is the most common question you get asked?
My answer to this question will always be the same.
If you want to lose weight, you need to ensure you are eating correctly and not consuming junk on a daily basis. By all means treat yourself, it's all about balance but I can't stress the importance of correct nutrition enough.
Being active will also help one lose weight, especially when eating correctly as these 2 elements go hand in hand and make for one powerful combination. Exercising will obviously result in more calories burnt and therefore speed up the weight loss process.
Where can people get hold of you?
Photography Credits:
You May Also Like: