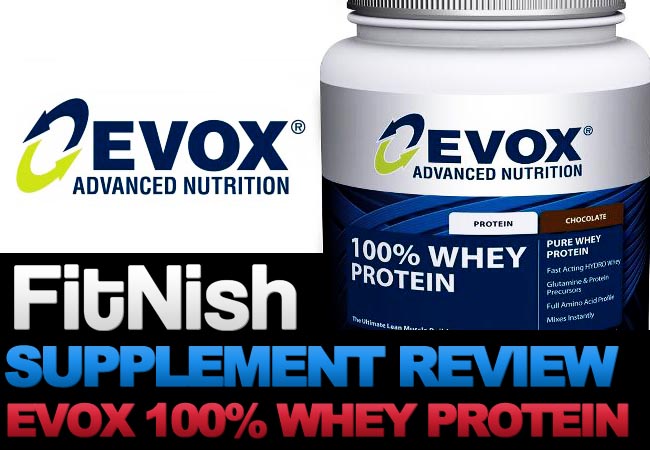 Today I will be focusing on and reviewing the brand Evox, 100% Whey protein.
Here's a bit of general information on whey protein.  Whey protein is extracted from milk.  Milk is made up of whey protein and casein protein and generally whey protein digests much quicker than casein.  So to recap from my first post, for a whey protein shake, we want it to, be high in whey protein, low in carbs and fat, taste great and mix well.   The Evox brand is quite a reputable brand and has been around for many years.  You can have a look at their full range of supplements at www.evox.co.za.  This whey is made up of primarily whey concentrate and so is digested quite rapidly.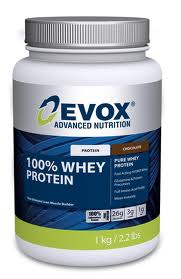 Flavors and Sizes
It comes in a variety of flavors, these being:
Cookies and Cream
Chocolate
Strawberry
Vanilla
It comes in two sizes, 1Kg (2.2lbs) and 2Kg (4.4lbs).
Taste
I will be judging this on the vanilla, cookies and cream, and chocolate flavored powders.  All three tasted very good with hardly any after taste.  I would say this is one of the best tasting protein powders out there.  I would recommend the chocolate and the cookies and cream flavor above the rest.  You can always add some cocoa to give it a bit more flavor, but the chocolate taste is quite good itself.
Mixes
It mixes perfectly as the powder is very fine and there are no lumps when you mix with water or milk.  I managed to mix it quite well into a 'Dessert.'
Protein content
Now this is really what we want to know, which powder offers the most protein (in grams).
We see that per 100 grams of the protein powder there is 72 grams of protein, which is relatively high.
It carries 26 grams of protein per 2 scoops (weighing 36 grams) of the powder.
If you want some sort of comparison, 100 grams of chicken breast has about +- 25 grams of protein.
Extra Nutritional values
Now let's look at the rest of the contents in this whey protein.
There are just 125 calories per serving of 2 scoops.  The carbohydrate and fat content is quite low per serving.
Per 2 scoops (36 grams) there is 2.7 grams of carbohydrates and just 1.2 grams of fat.
Per 100 grams of the powder there is 7.5 grams of carbohydrates and 3.3 grams of fat.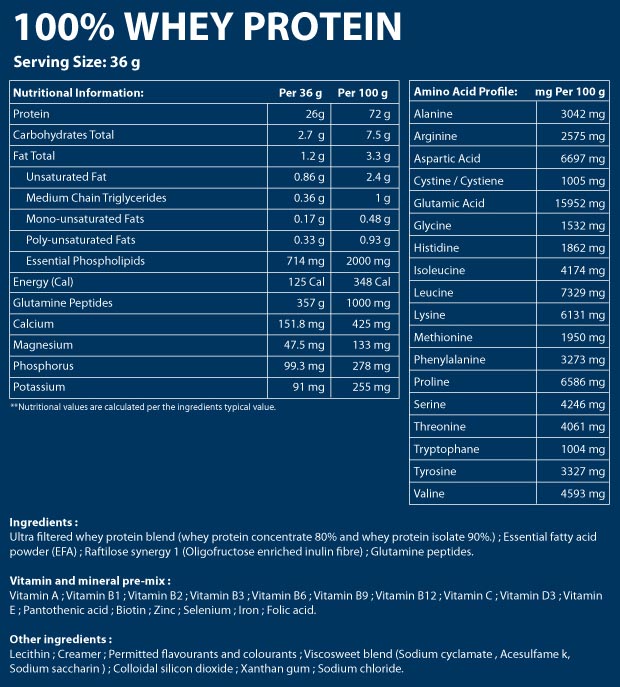 The amino acid profile of it does look quite good containing all essential and branch chain amino acids in good amounts.It contains just under 16grams of Glutamine per 100grams which is rather high.
Affordability
The 2kg tub sells for about R460 at the time of writing, but usually you can find in most pharmacies like dischem, a banded special where you will get an additional 500 grams free.  This is the average price you can expect to pay for a decent whey protein powder.
Conclusion
I would say this whey protein is one of the best, all rounded protein powders out there.  It's relatively high in protein, tastes great, mixes well, and is relatively affordable. Its protein count may be slightly less than some of the other brands, but it makes up for this in every other aspect.