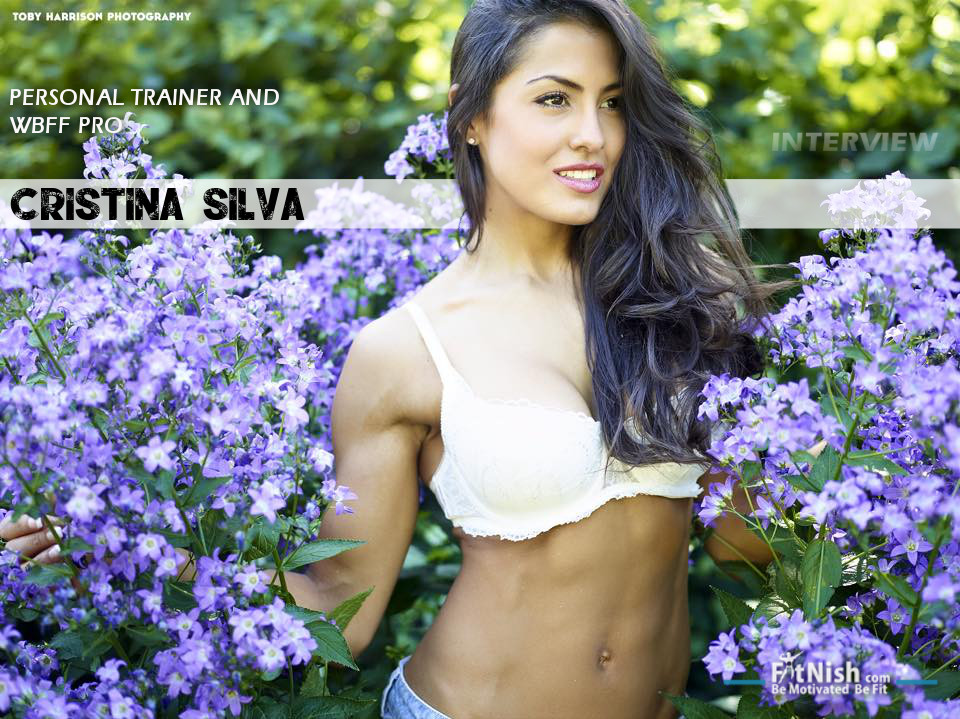 Quick Stats
Name: Cristina Silva
Age: 29
Height: 1,64 m (5'5")
Competition Weight: 50 kg
Current weight: 56 kg
Current city: London, England
Occupation: Personal trainer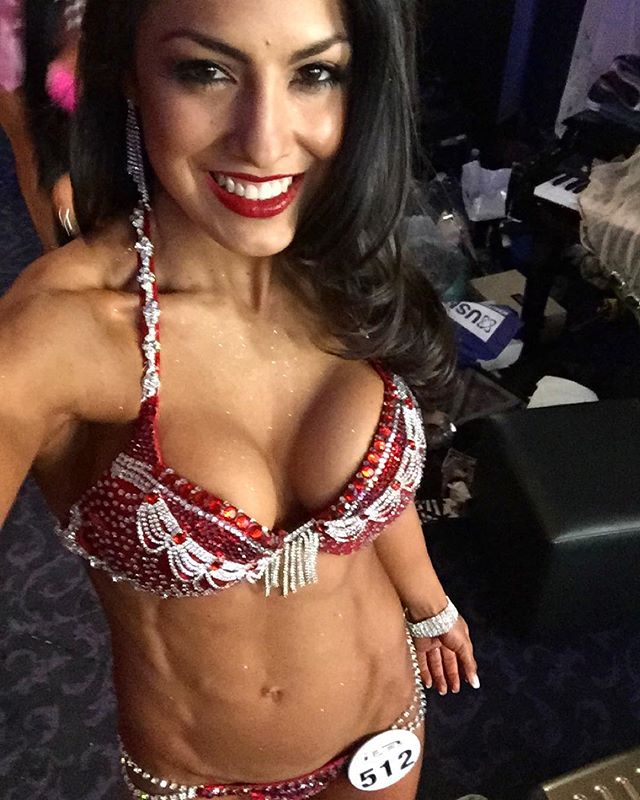 Have you always lived a fit lifestyle? How did you get started?
I lived in Mexico for 21 years before coming to Europe. I  was very active and I actually starting going to the gym and training hard at 15 because my gym trainer believed I could do great in this industry.
He wasn't wrong! (laugh) I was mostly training because I liked it and enjoyed it after school!
I then moved to France and carried on training myself. It's only when I arrived in London that I put 100% focus on the gym and became a certified personal trainer.
What do you love about it?
I just love it to be honest. The dynamism, the motivation, the lifestyle are much more closer to my way of thinking.
It's all about your mind, your body and challenging yourself. It teaches me a lot on a daily basis and it's not an exact science. Your learn from it, and I teach as well. What else? (laugh)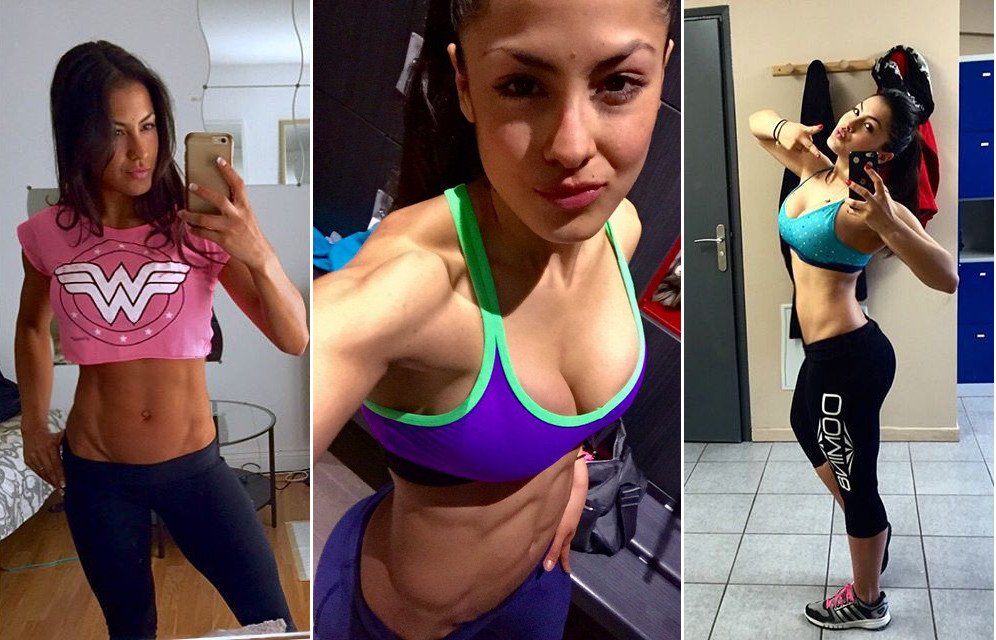 What made you want to move to the UK from mexico?
I was travelling and lived in Paris for 1 year and then moved to London in January 2012. After a weekend I spent here in November 2011, I fell in Love with this city, with the architecture and the fitness values driven by the people.
I can remember that after the second day I said I wanted to live here! It was an awesome feeling!
How does the Uk compare to Mexico? Do you go back often?
These countries are really different and almost not comparable. I love Mexico and I try to go as often as I can. My family is still there, on the pacific coast and I see them at least once a year. It's really beautiful for holidays and time off. London is the big city, very dynamic, and this is where I belong.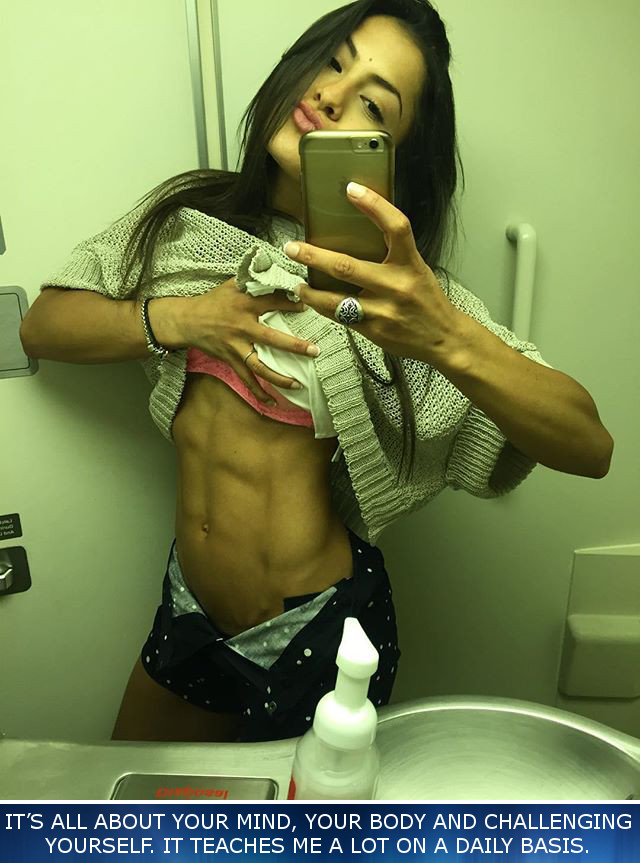 What made you want to enter your first competition? Was it as tougher than you expected?
This was quite an easy decision!! I'm a personal trainer and my passion is fitness. I have always been very competitive with what I was doing and I really wanted to challenge myself.
I decided to enter a fitness competition and it was very natural. I knew I wanted to compete with the WBFF by Paul Dillett (World beauty fashion Fitness).
Do you ever have an off day at the gym or one where you don't feel motivated? How do you deal with that?
In this industry, motivation and focus are keys to be at your best and achieve great results.
During competition preparation, I have only one objective and it's to be at the best of my form and win the competition. I do everything I need to do and if this means no day off, well I will train hard every day.
Yes, I had few low days during my second competition where after a few reps I couldn't do anything because it was hard mentally and physically. But the next day, I reminded myself what I was doing it for.
During off-season, it's a little bit different. I keep training myself and follow a specific workout according to my future objectives.
What are your future plans?
I already started my preparation for next year, the WBFF worlds competition happening in Toronto, Canada in August 24 to 27. The competition is going to be very high level as it's the 10th anniversary of the Worlds, Paul Dillett and Alison Dillett are planing an unbelievable event! So that will be the next Big Thing!!
Only 1 objective: keep my bikini world title in 2016.
Take us through an average day of yours:
I usually wake up at 5:30 in the morning…. or should I say, my little dog wakes me up at this time!
Then I have my breakfast then get ready for work. I always do my food prep during the weekend so I'm always ready to go!
I live 10 minutes away from my gym, so it's quite easy for me. I put my skates on and I am there really quickly!
I'm usually alternating training clients and I try to have regular meals maybe between 2.5 and 3 hours
Later during the day, I do my training.
I go back home in the evening and play with my dog, and watch TV.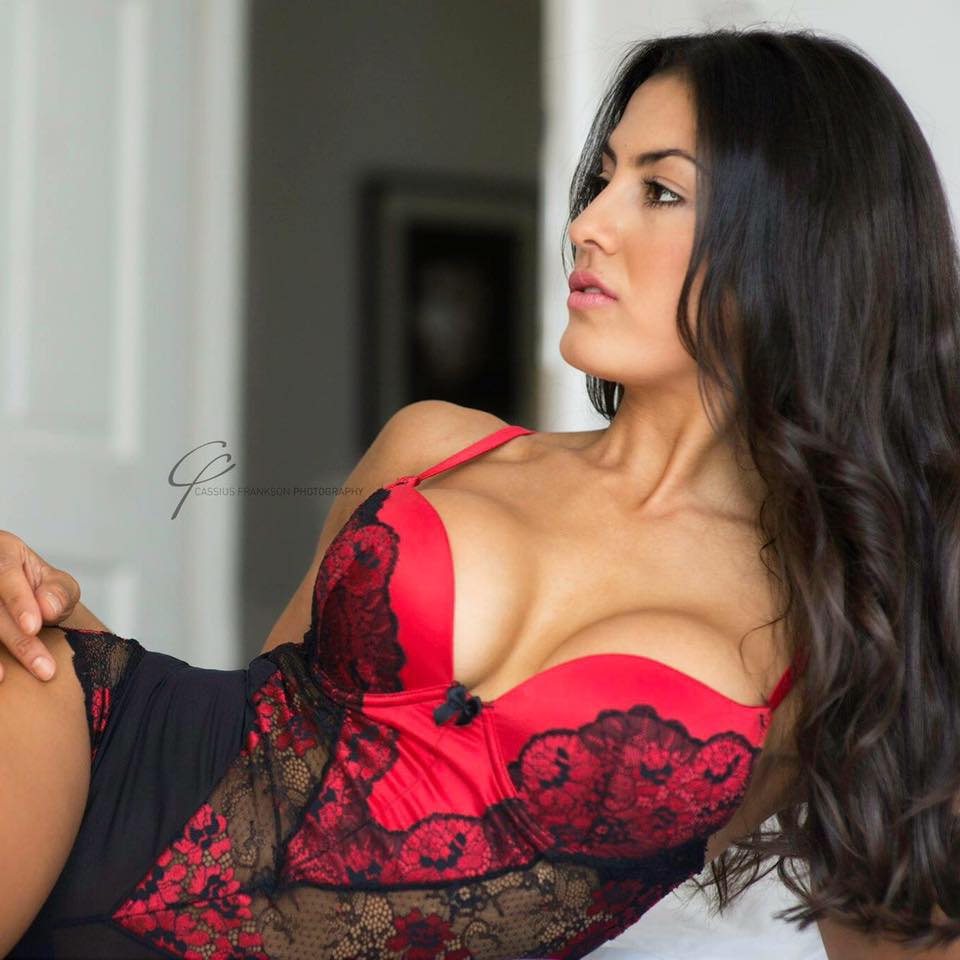 Have you had any major obstacles that you had to deal with in your life and how did you overcome them?
Yes I did, like every person I have problems. I believe there is nothing in this world that doesn't happen for a reason, everything in my life makes me the strong woman I am right now. I am stronger than ever now.
We just need to learn that from every fall we encounter, we just need to stand up and keep going.
Give us a brief description of your philosophy on your diet:
Everybody is starting a diet only for a predetermined period. I believe that there are no diets, it's just habits, a way  of life. A healthy lifestyle shouldn't have an end to it and should be permanent to be healthy and have all nutrients that your body needs to nourish it, without excess.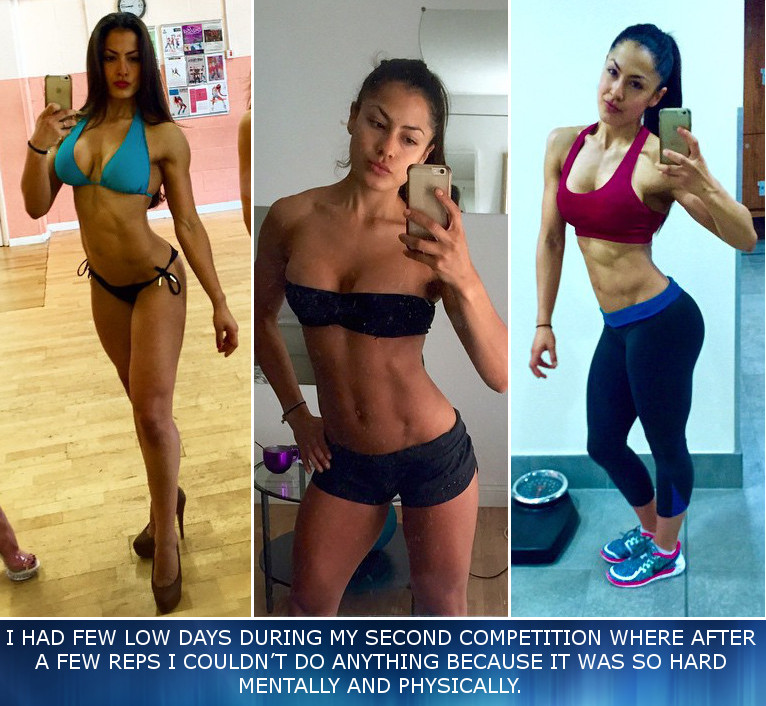 Do you weigh all your food and track the numbers when it comes to calories of everything you eat?
Yes I have to weight all my food! I got used to it now. Everything I eat is weighed previously.
Nathan Harewood from team Domin8 is my coach for the whole year and he looks after my diet. It's good to have a target on a daily basis, that's how you know you are successful! My supplements from USN are also a big part of my diet to maximise my macro levels and get the best out of them.
Do you think it is necessary?
I believe it is necessary. They are daily goals inside the weekly goal, and inside the monthly goal inside the ultimate goal.
Consistency is key and this is where you will see the evolution of your body. Flexible dieting and food cheating has never been successful for me.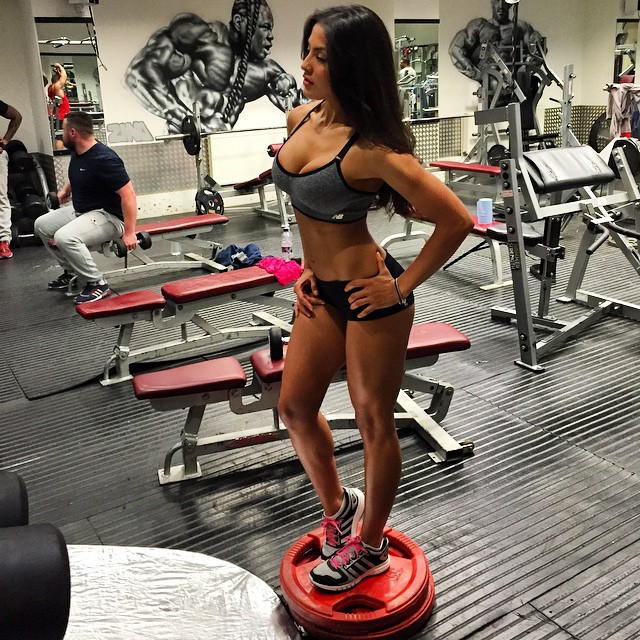 What are your top beginners eating tips when starting out and wanting to lose fat?
What I found to really work was to avoid any alcohol, processed foods and sugars.
This would probably be the first step for everybody. Eat as clean as possible and choose your food wisely from natural sources with high quality of proteins, carbs and fats.
What does a typical training week look like for you? How do you structure your training programme?
I started my off season transformation few weeks ago. I'm currently training 5 times a week and I split my workouts into specific muscle groups, weight training and total body workouts. All of this is topped off with a Cardio session.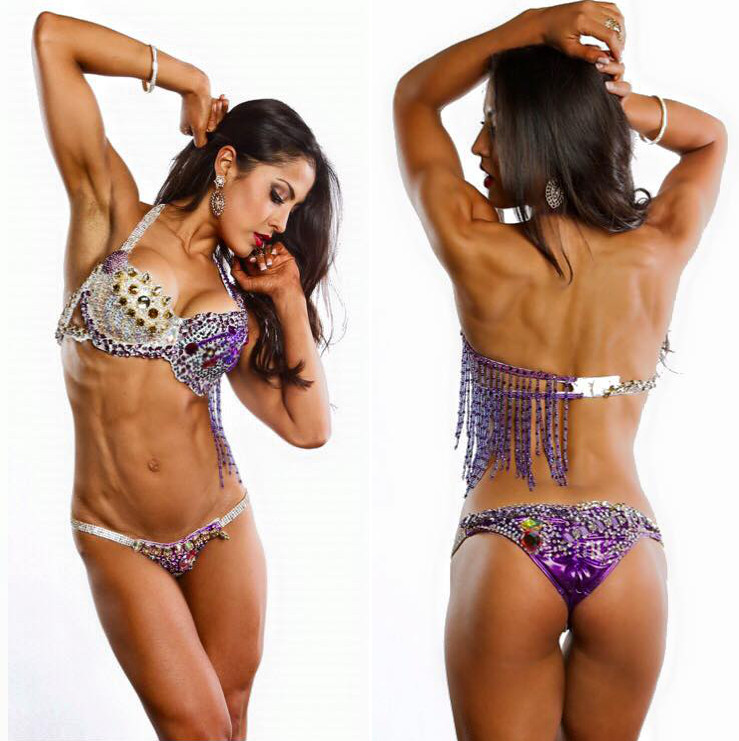 Do you do much cardio with your training? What forms do you enjoy if you do cardio?
I do cardio, yes. The quantity of cardio depends really on my goal at that point of my training.
During competition preparation, it's a bit more different that when Im trying to build muscle. I do more cardio during preparation time than when Im growing.
As cardio exercises, I enjoy power walks, rowing, step climbing. It's good to have variety.
What are your favourite exercises and why?
Definitely lower body exercises!!
I love squats because it makes me feel strong. I also enjoy doing a different variety of leg exercises, like step ups or lunges. The feeling after working out is unreal!

What advice and exercise tips would you give the ladies to developing such defined and fit abs?
The best tip I can give is to be consistent. Healthy diet and training hard is the key. Consider your abs as a complete muscle like your triceps, chest, or shoulders.
Which 3 training myths do you think most females fall prey to?
One of the biggest myths is:
Weight training makes girls big; and that's totally not true.
Also that they need to do lots of cardio to be skinny and to lose weight they need to live on salads.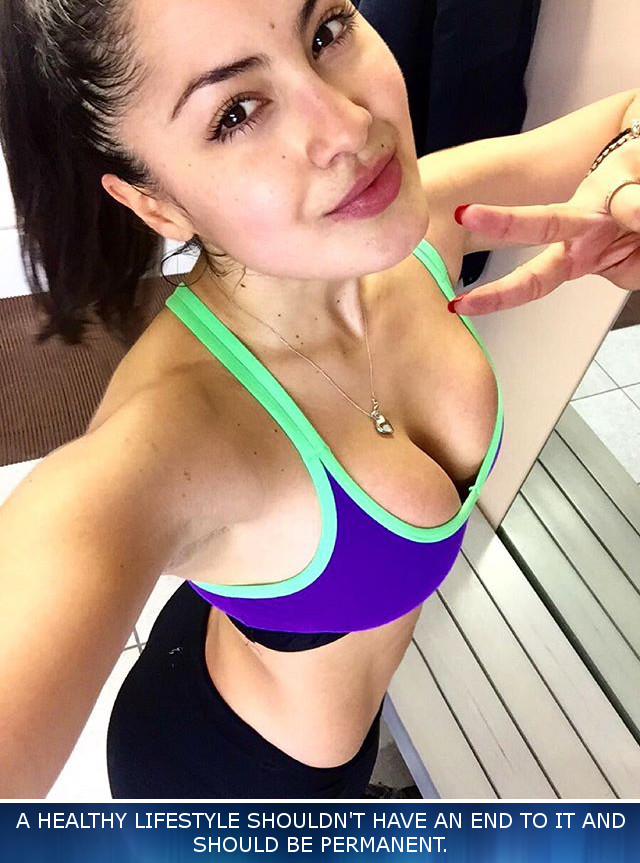 Favorite Quote:
What motivates me during my prep times is: "What doesn't challenge you, doesn't change you."
What's the most common question you get asked?
I'm regularly getting the question of my height but most of the time it's about my weight on my instagram.
I believe everybody wants to compare themselves to give them a starting point but it's not about the weight. It's about how you look. Every person has a different metabolism. Every person is different.
What is some of the things you see people do in the gym which irritates you at times?
Trust me, I have seen few things at my gym being a personal trainer!! (laugh) I'm always trying to help people to have the perfect technique.
If somebody is at the gym, it comes from good intentions and I encourage them and try to guide them to have the perfect movement at least.
What irritates me the most is when I offer to help and people are really not interested. I had the case on a squat rack a few times when somebody was close to breaking his lower back with really heavy weight. He unfortunately didn't want to listen to anything.

What competitions have you entered?
2015
WBFF FITNESS AMATEUR LONDON | 3rd
WBFF BIKINI AMATEUR LONDON | 1st
WBFF BIKINI PRO WORLD LAS VEGAS | 1st
Where can people get in touch with you?
Photography Credits: