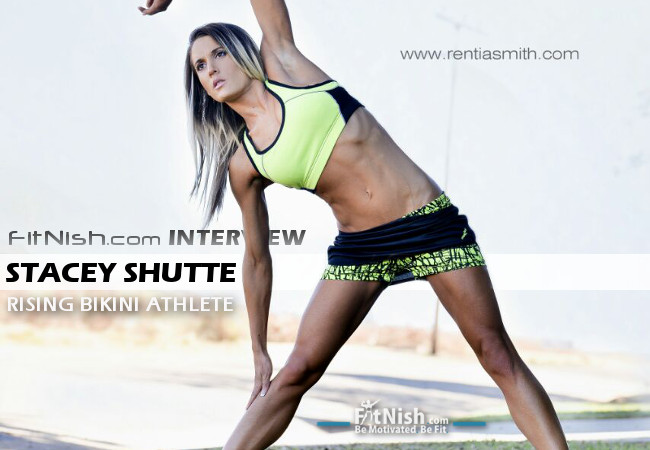 Quick Stats
Name: Stacey Shutte
Age: 26
Height: 1.61 m
Competition weight: 47 Kg
Current weight: 49.5 Kg
Current city: Johannesburg, South Africa
Occupation: Law student
Have you always lived a fit lifestyle?
Not in the least. Prior to August 2014 I had never trained, let alone maintained a healthy way of eating. I had always played a variety of sport but never took any of it seriously nor did I focus on living a fit and healthy lifestyle.
In May of 2014 I received an email from Discovery stating that I had been to the gym only 10 times in a year and if I don't attend another 26 times in the month to follow, my subsidisation would be revoked.
I thought this may be the start of a healthy lifestyle but instead I found myself arriving at the gym every day just before closing time and quickly swiping my card just to keep the contract.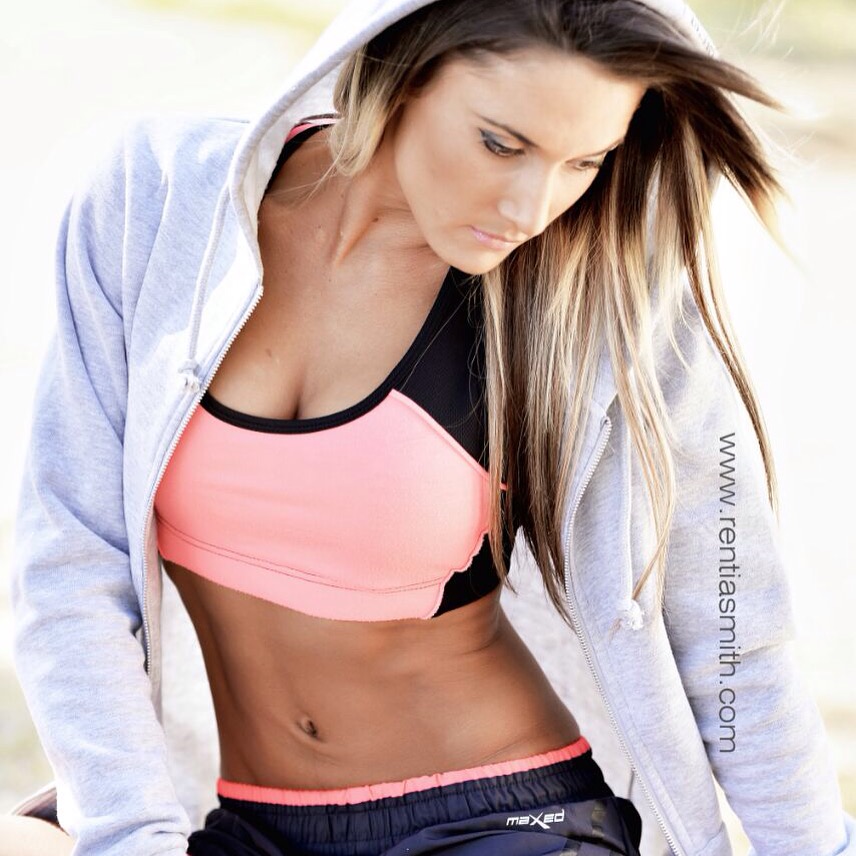 How did you get started?
In August 2014 I attended the Miss SA Extreme show in Pretoria as a colleague of mine was conducting a talk. I spent the day watching athlete after athlete grace the stage, listened to stories of the dedication it took to commit to the lifestyle they lived and I saw an opportunity for challenge and change.
Apart from anunhealthy lifestyle, I had always lacked discipline in many areas of my life.
I looked to my colleagues and said, "I am going to do this!"
I don't think anyone knew that I truly meant it and they spoke of how it is such an expensive sport. My answer? It's fine, I'll get sponsorships. (which I did :p). My mind was made up and there was no stopping my new dream of stepping on stage.
What made you decide to enter your first competition?
In the week that followed Miss SA Extreme, I contacted a friend of mine who is a coach, trainer and nutritionist, James Miller from Perfect Physique. I wanted to know what I would need to do to make this new dream a reality. I went to see him and he measured me in at 29% body fat.
I decided that Body Beautiful would be the perfect first show to compete in. I had 12 weeksto transform and it was a stretch but we believed I could do it.
And so the wheel was set in motion and I began my 12 week journey to step onto the stage. This first step resulted in me becoming Miss Body Beautiful runner up in my very first competition! God is good!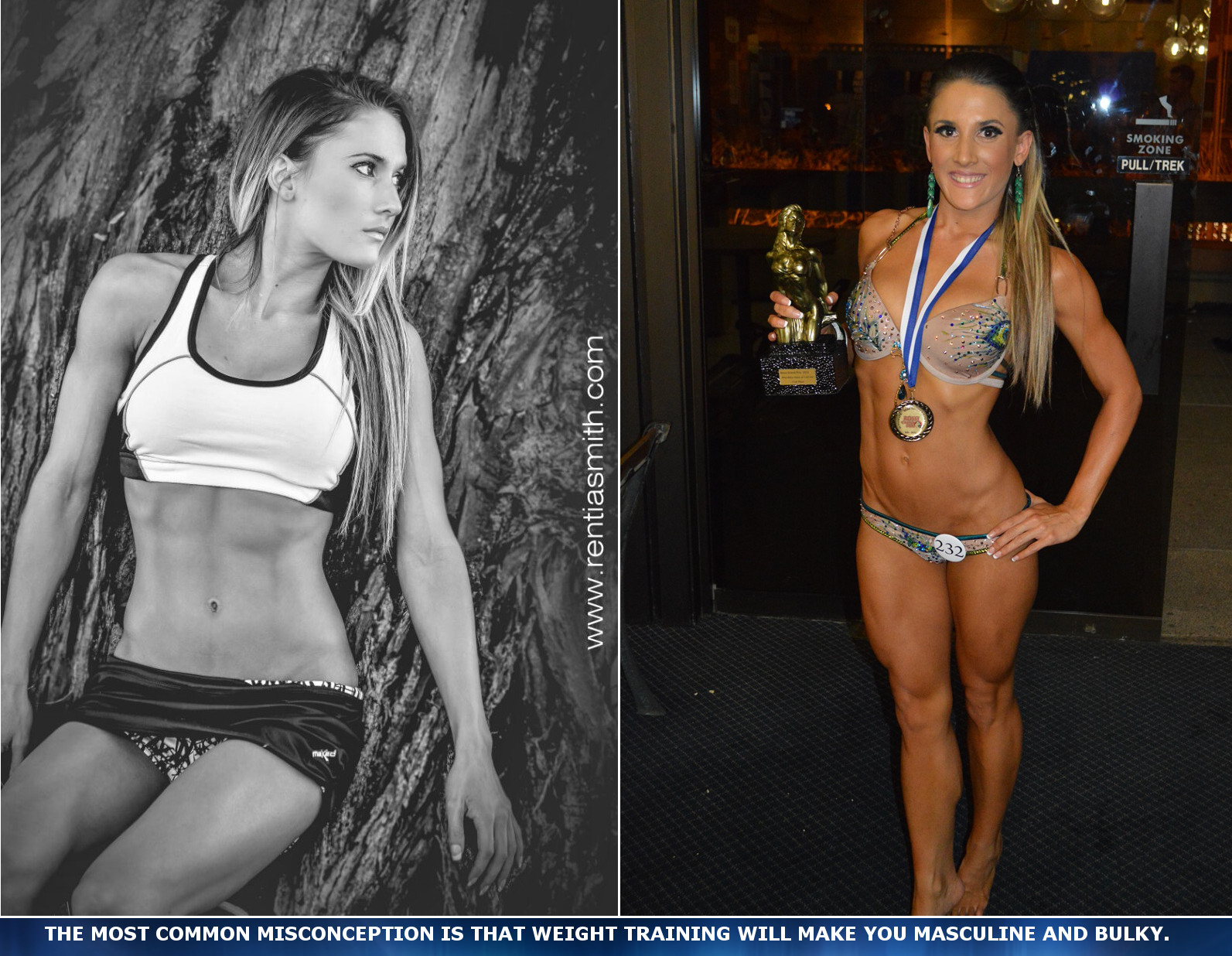 How do you manage to stay motivated and consistent throughout your training and eating right?
I knew what I needed to do in order to get to the stage and knowing I would be up there was enough to keep me going. I didn't just want to compete, I wanted a top 10 placing.
A lot to expect for my first show but if you have the belief in yourself and are willing to put in the work, who is to say you can't make the impossible happen?
I also had an incredible support system in my husband, family and friends who were on board with me from the first day I told them what I was setting out to do.
Do you think it requires a lot of sacrifices?
There is no doubt about this, especially for someone that has never thought twice about what I was consuming and the affects my eating habits and lifestyle were having on my body. Simply put, I love food and all food.
That was, for me, the most difficult sacrifice.
Having to eat only what I had been advised to by my coach and nothing more. It's a tough lifestyle but well worth it.
Did you plan everything out yourself?
Sheesh, not at all! I would have had no idea where to start or what to do. I worked purely under the guidance of my coach and I still to this day rely on him for my eating and training and adjustments to get me in the best possible condition.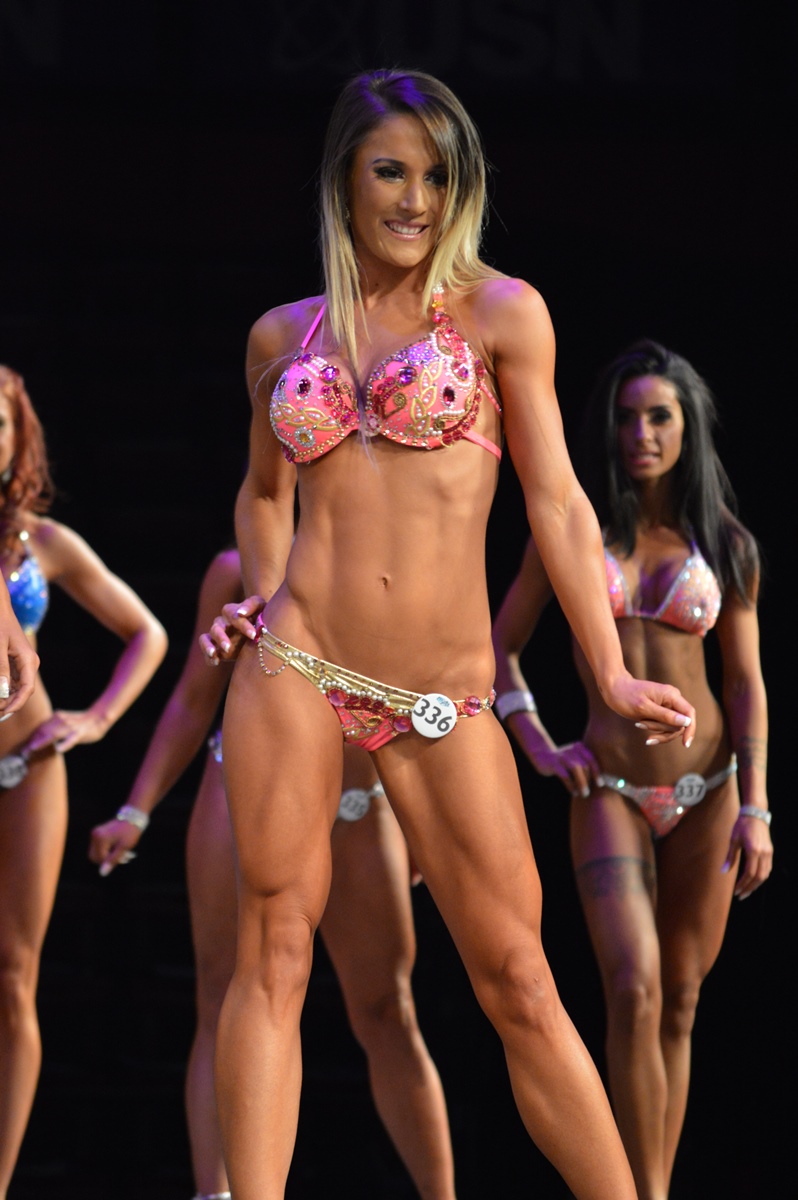 How did the preparation for the WBFF competition go and how long before it did you start prepping?
3 weeks before WBFF I competed in the Rossi Grand Prix and my prep started a month before that show and continued through to WBFF.
I have a different level of discipline during show prep.
Mentally I am much stronger knowing that the goal is in sight and it helps to be working towards something in particular.
Once I know a show is coming I reach that laser focus, tunnel vision phase and I do whatever I need to do in order to reach my physical goal.
And how did the show itself go for you?
The WBFF was truly the extravaganza it is marketed to be and I had an amazing time. To make the experience even better, I placed in the top 5 of the Diva Bikini Model category and was honoured to have achieved that result at such a prestigious event.
Above that, I learnt so much about myself and the industry during this show.
I take my hat off to the organisers and thank them for their hard work and dedication.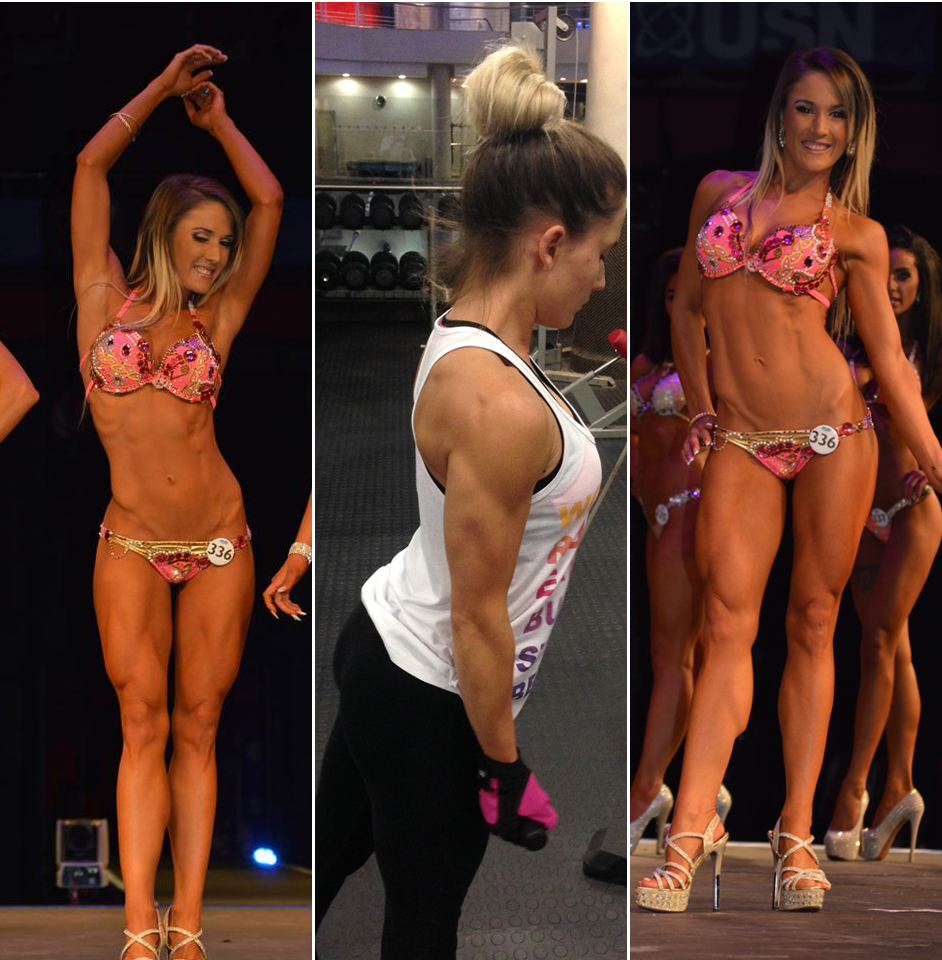 What is the first thing you ate after the show?
A brownie (or 3) given to me by my amazing bikini designer, Candice Firmani from Vivacita Bikinis. It is the same thing I have eaten first after all 3 of my shows.
Is it difficult to not eat everything in sight after a show?
I generally plan what I am going to eat after a show based on what I craved during prep. I took 2 days off after WBFF and I did in fact eat everything in sight. I didn't resist the urge as I don't plan for an 'off season' this year. This means that I only get those few days after a show to do some guilt-free indulging 😉
What are your future plans?
I will definitely do more competing this year! I am interested in exploring what other federations this country has to offer.
Being on stage is where I feel most alive and it brings me inexplicable joy so you will definitely see me on stage again in 2015.
I believe that this will be a massive year for me so watch this space to see the magic unfold! 🙂
Career wise, I would love to eventually give to others what James has given to me through coaching. Helping other ladies achieve their dreams would be so fulfilling and I hope to qualify in fitness and nutrition as soon as I have completed my Llb.
By God's grace, big things are ahead for this little bird!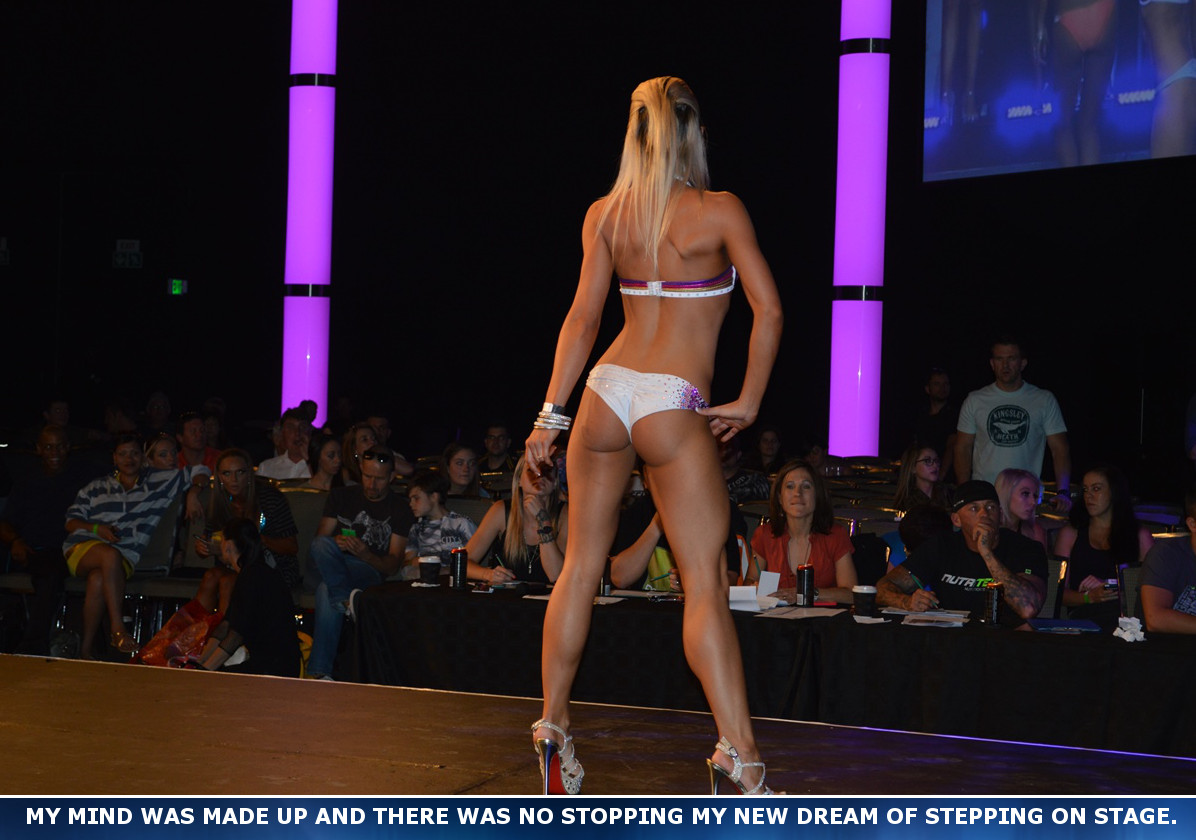 Take us through an average day of yours:
I wake up and have hot water with lemon juice, apple cider vinegar and Titan labs dragon fruit Glutablast while I compile my to-do list for the day. I then get ready for my day.
Breakfast! I then take my 2 au pair children to school.
This is when I head to the gym for my morning session. My training consists of both weight training and cardio, generally split over 2 sessions, with weight training forming my morning session.
After gym I head home to my 2nd meal, quiet time, shower and settling in either to my studies or other freelance admin work, managing social media and completing other everyday tasks and home keeping.
I fetch the children from school and eat my 3rd meal when I get back. I spend my afternoon working with the children, making dinner (a great joy for me) and end work at about 18h30.
Once I get back from work I eat dinner, rest for half an hour and then head to gym, generally with my husband, to complete my second training session which is usually cardio.
It is generally quite late and the rest of the night is dedicated to quality time and down time, more often than not we end up watching series or just catching up on our day.
Before bed I enjoy camomile tea with more of my beloved Glutablast and try get to bed as early as possible.
Give us a brief description of your philosophy on your diet:
Being in the industry for such a short time, I have not had an off season yet but in short, my philosophy is just to set a goal, determine the steps it takes to achieve that goal and stick to those steps without fail.
It is great to have big dreams but you have to have a matching will to make them come true.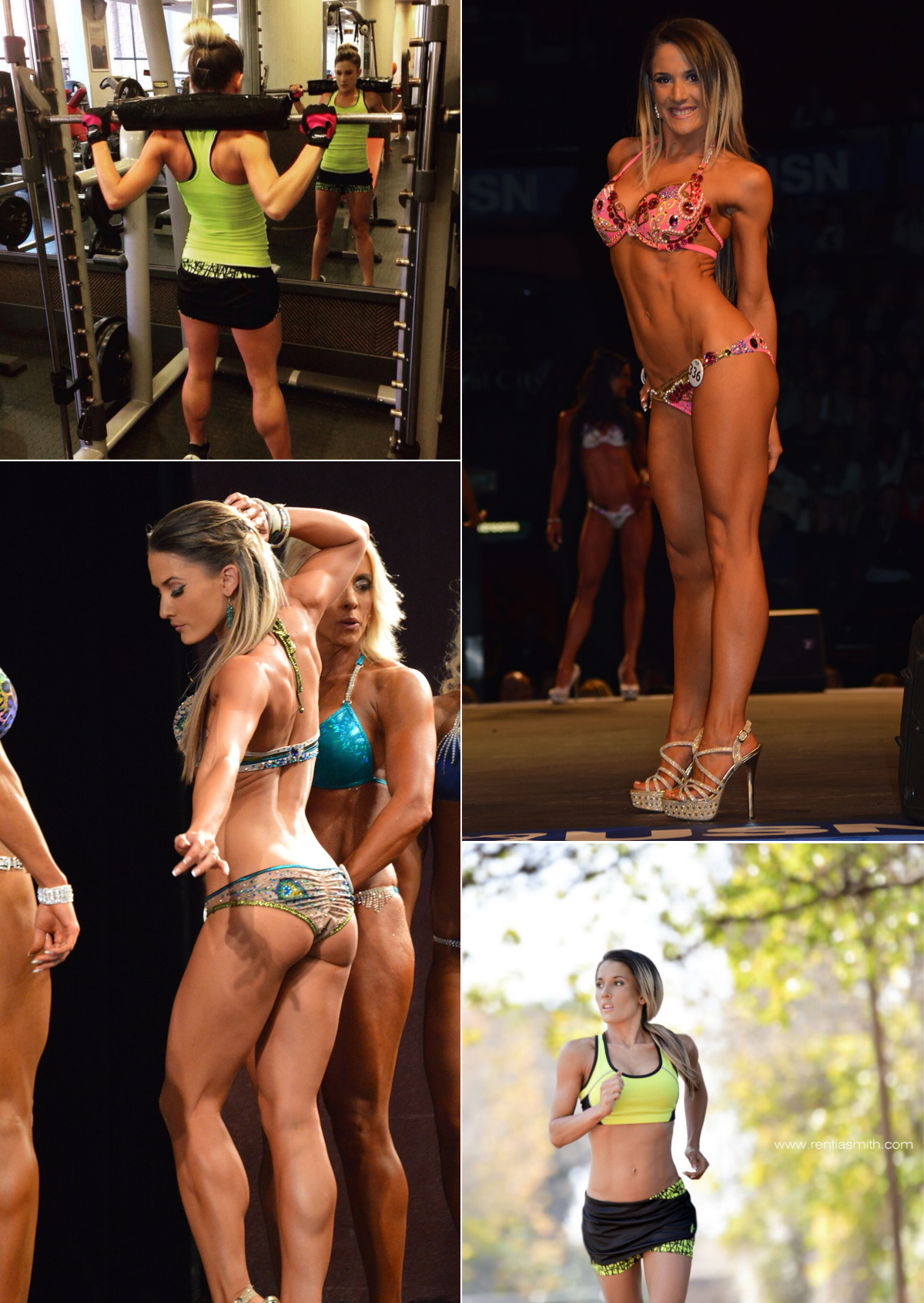 Do you weigh all your food and track the numbers when it comes to calories of everything you eat?
I don't do calorie counting but I do weigh my food according to my prescribed diet.
Which 2 training myths do you think most females fall prey to?
The most common misconception is that weight training will make you masculine and bulky. I even thought this before entering the 'fitness world'.
Another myth is that if you spend enough time doing crunches, you will have the abs you see on fitness models when in truth, abs are developed through correct diet coupled with training.
What does a typical training week look like for you?
I have 3 days of weight training on my schedule and 3 days of cardio and abs/calves training. I rest on Sundays.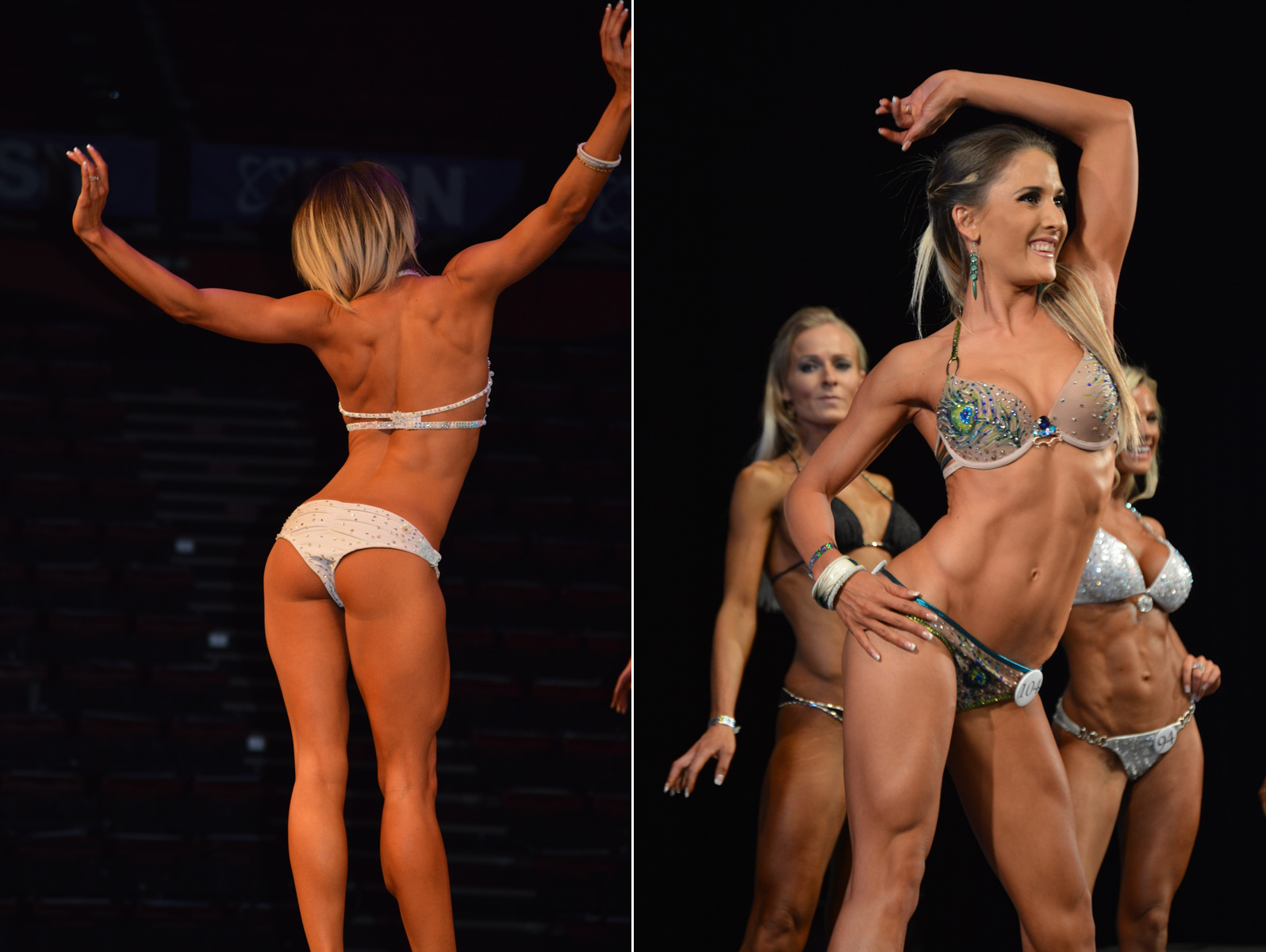 What other forms of training do you enjoy doing besides the gym?
I enjoy running and try to fit in a few park runs and 5/10km races if I can. I also enjoy ball sports, although I haven't played in the last few months due to my fitness frenzy.
What I enjoy the most is adventure/endurance events such as the warrior race and I try to participate in something of this sort at least once a quarter with my husband.
What are your 3 favourite exercises?
1. Standing calf raises
I think my love for this stems from the fact that I feel so strong doing them. I pride myself on the definition I have in my legs and my calves in particular.
2. stiff leg dead lifts
Which I do for my hamstrings. I have always had strong and defined legs but my hamstrings fall behind a bit so I have been working hard on bringing them up to the same level as my quads for more symmetry.
3. hanging leg raises
Which is actually an exercise that I really struggle with but I am driven by the fact that I don't find it easy because I know that the more I work at it, the better I will become.
What advice would you give the ladies to developing strong striated quads and fit legs?
Never skip leg day 😉
Are you a fan of supplements? What 3 basic supplements would you recommend starting with?
Yes I am a fan of supplements! I didn't realise the benefits until I was introduced to Titan Labs and later approached to be an ambassador.
I would recommend:
Titan Labs CLA
Femmedrine
Amino Rush preworkout
Favorite male fitness icon(s):
Francois Beya, Jaco De Bruyn and Matt Christianer.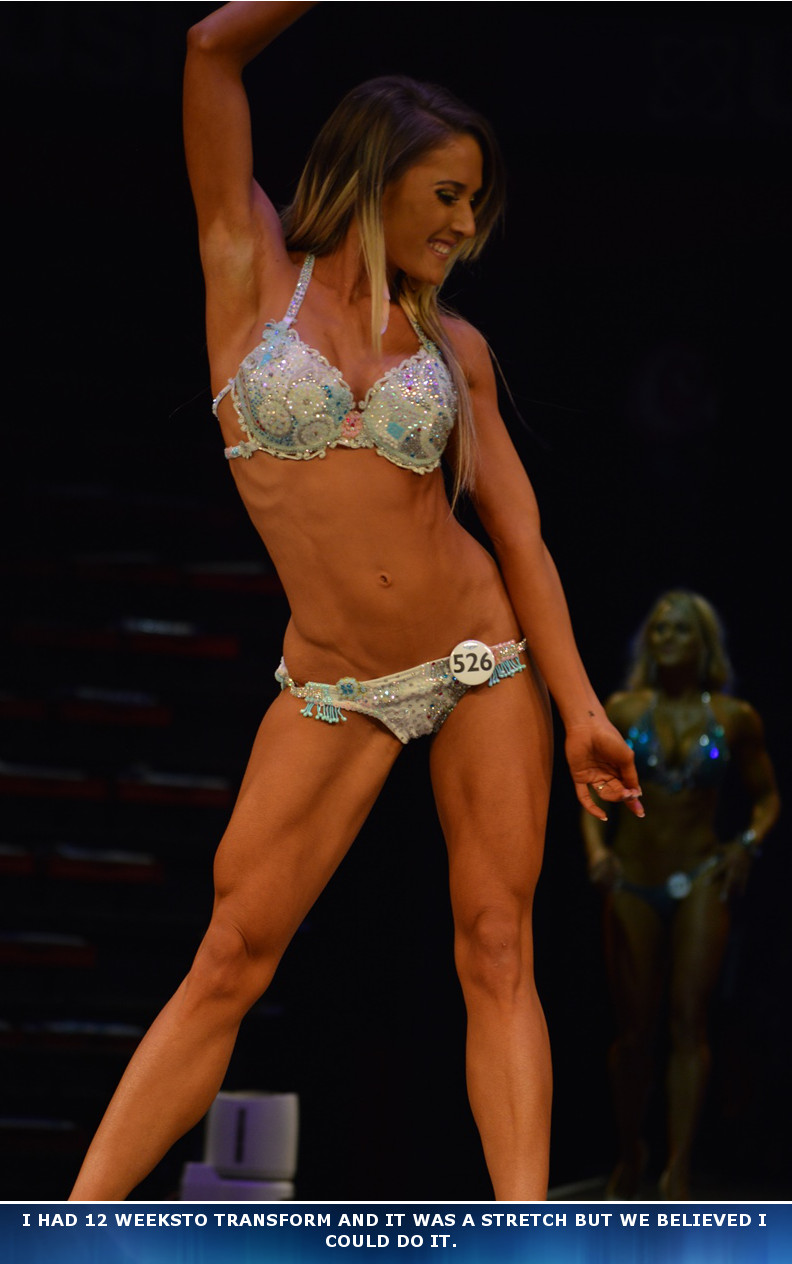 Favorite female fitness icon(s):
Bella Falconi and Paige Hathaway.
Favorite Quote:
"See the light in others and treat them as if that is all you see."
What is the one thing you see people do in the gym which really annoys you?
I admire anyone that has the dedication to actually be in the gym.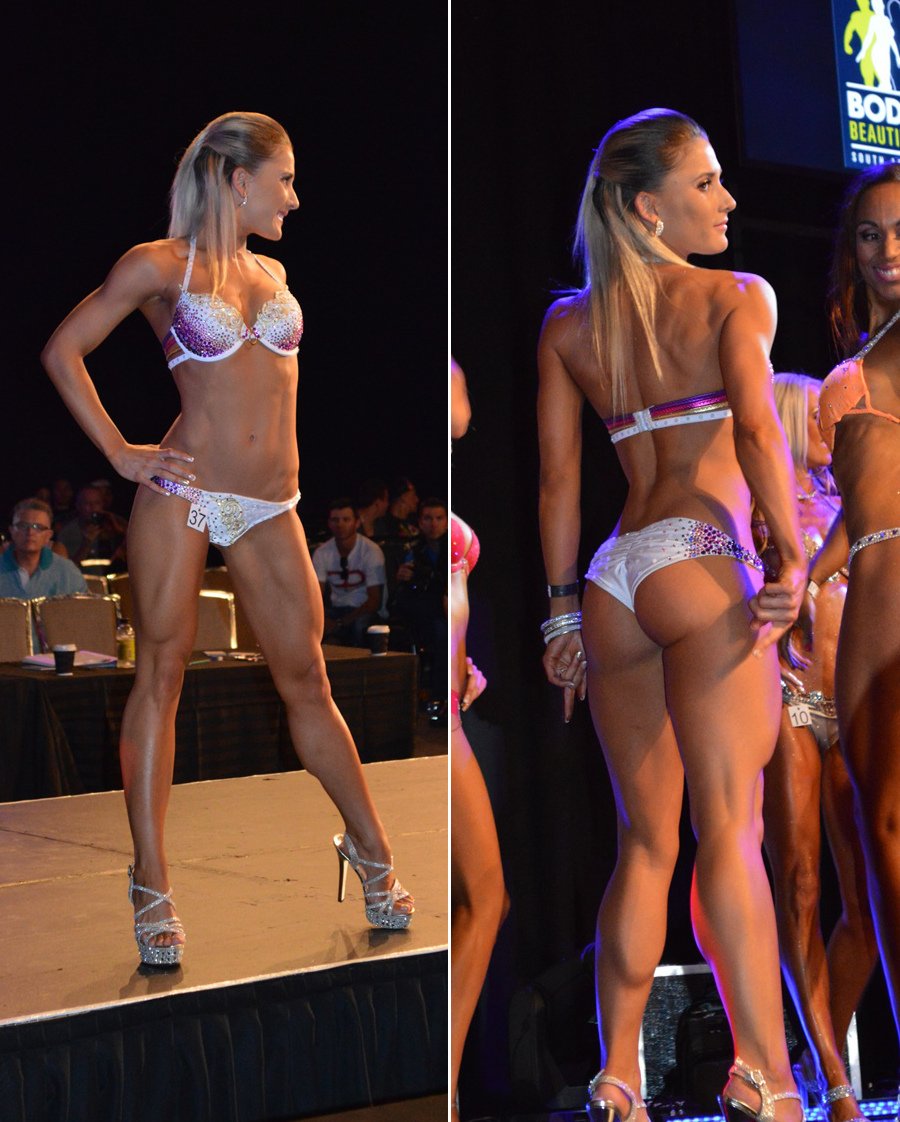 Advice for someone entering their first competition?
Find a coach and don't underestimate the importance of posing lessons.
What competitions have you competed in and your placings?
2015
Rossi Grand Prix | Miss Bikini Open | 2nd
WBFF | Diva Bikini Model | 5th
2014
Body Beautiful | Miss Body Beautiful | 2nd
Where can people get hold of you?