Name: Khadeejah Aamir
Age: 27
Height: 5'0
Competition weight: 98 lb
Current weight: 105 lb
Current city: Toronto, Canada
Occupation: Personal Trainer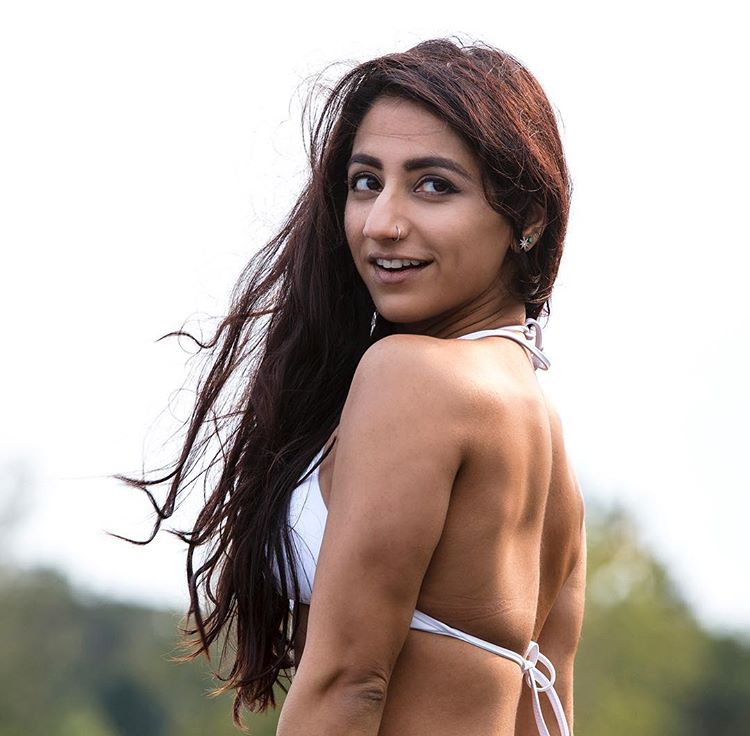 What made you get started with training and living a more healthy lifestyle?
In university I was sick of the partying and drinking lifestyle and wanted a healthier hobby. My boyfriend at the time was into fitness. He helped me get started with training. Him and his friends also started the Strength and Conditioning Club at the University of Waterloo.
Being a part of the community was a major help when I first started. Now, training and healthy living is my lifestyle!
Have you had any significant setbacks? How did you deal with them and overcome them?
No major set backs, life happens and I adjust my training to it.
Lack of motivation also happens, but I make sure to get to the gym and get started anyway. It's a habit just like brushing my teeth every night. I remind myself everyday of my goals and that I will not reach them if I don't put in the work.
So I do what I have to. No second thoughts.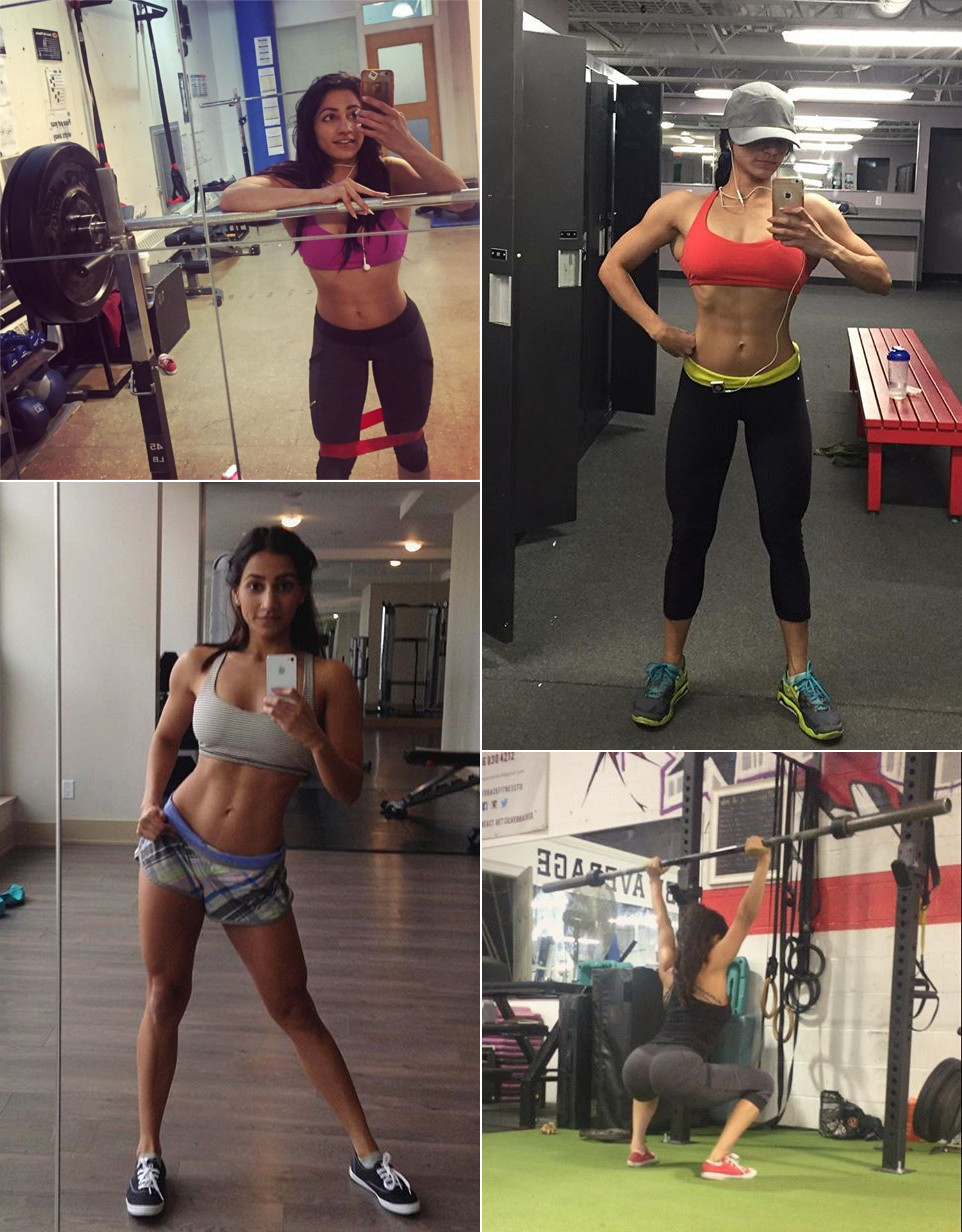 What made you choose to get more into powerlifting?
I don't consider myself a powerlifter. I am just starting actual powerlifting! However when I first started training, I was mainly taught compound movements such as the squat, deadlift, bench, row and overhead press, as these exercises provide the most bang for your buck.
I have always included these exercises in my training and have seen the most improvement in my physique from them.
What are your future plans?
I am currently training to reach my potential in terms of my physique. I also plan to compete in bikini next summer at Ontario Provincials!
Take us through an average day of yours:
5:30: Wake up!
6 -9: Morning Clients.
10-12: Breakfast, online work.
12-3: My training.
4-7: Evening Clients.
7-10: Chores, online work, hang out with my kitty.
10: Bedtime!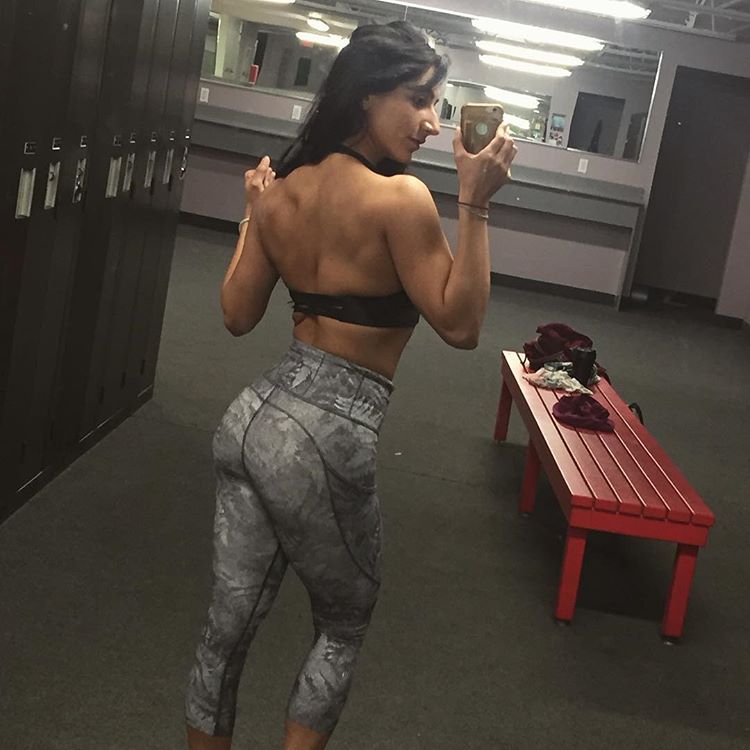 Give us a brief description of your philosophy on your diet:
My diet is the same everyday.
Breakfast: Eggs, bread, oatmeal.
Lunch: Meat, rice/pasta, veggies.
Dinner: Meat, rice/pasta, veggies.
Snacks that I eat all day: Greek yogurt, granola, fruit, veggies, protein bars, peanut butter and jam sandwiches.
What are your top training tips for gaining muscle?
Eat more protein!!
Make sure you are exercising your muscle correctly.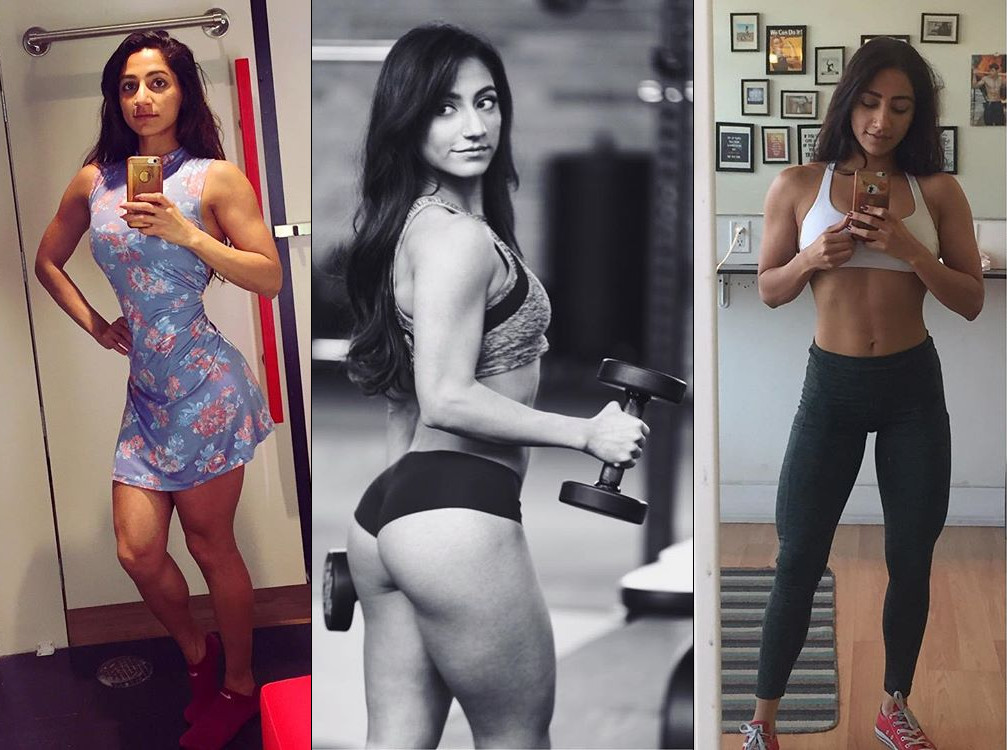 What common myths or 'online advice' do you think many ladies fall victim to when it comes to losing fat?
Myth: Having to give up all food and starve yourself.
Trust: This is highly unnecessary, eat everything in moderation. Your body needs food, it won't run on air.
Myth: Lifting wights will make you bulky.
Truth: The fat on top on your muscles is making you bulky.
Do you count your calories? Do you think it is necessary?
I counted my calories for 4 years. Now I don't. It's necessary if you want precise results. You can't be guessing how much you're putting in your body everyday! It is a skill, once you know how to apply it, you don't have to diet in the conventional sense anymore.
You can be eating chocolate everyday as long as it fits your daily calories. I was eating fries every day before my last competition. When I start to prepare for my competition, I will be counting calories strictly for about 6 months before my competition.
During off-season, I don't count calories but go with good judgement based on my vast knowledge of nutrition as well as experience in regards to what works for my body. It's not random.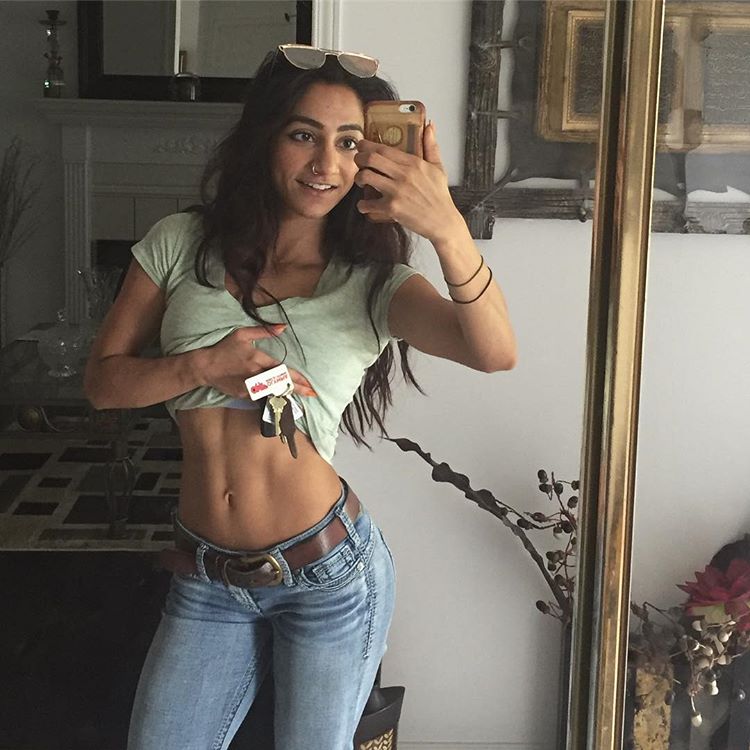 What process do you follow when its time to start getting ready for a competition/photoshoot?
I count calories. I slowly reduce them over 6 months, starting from 2000 calories down to 1200.
Give us a brief description of your philosophy on your training?
My training schedule is not for everyone and I don't recommend you follow this. By myself I was training for 2-3 hours per day 5-6 days a week because I LOVE it!
Now that I have a coach, he scaled it down to 4 days a week. I'd rather train more but I need extra rest and recovery time.
What are a few of your weight training tips for the ladies?
Get someone to teach you proper form for useful exercises. Do your research, don't just pick random workouts from youtube or instagram.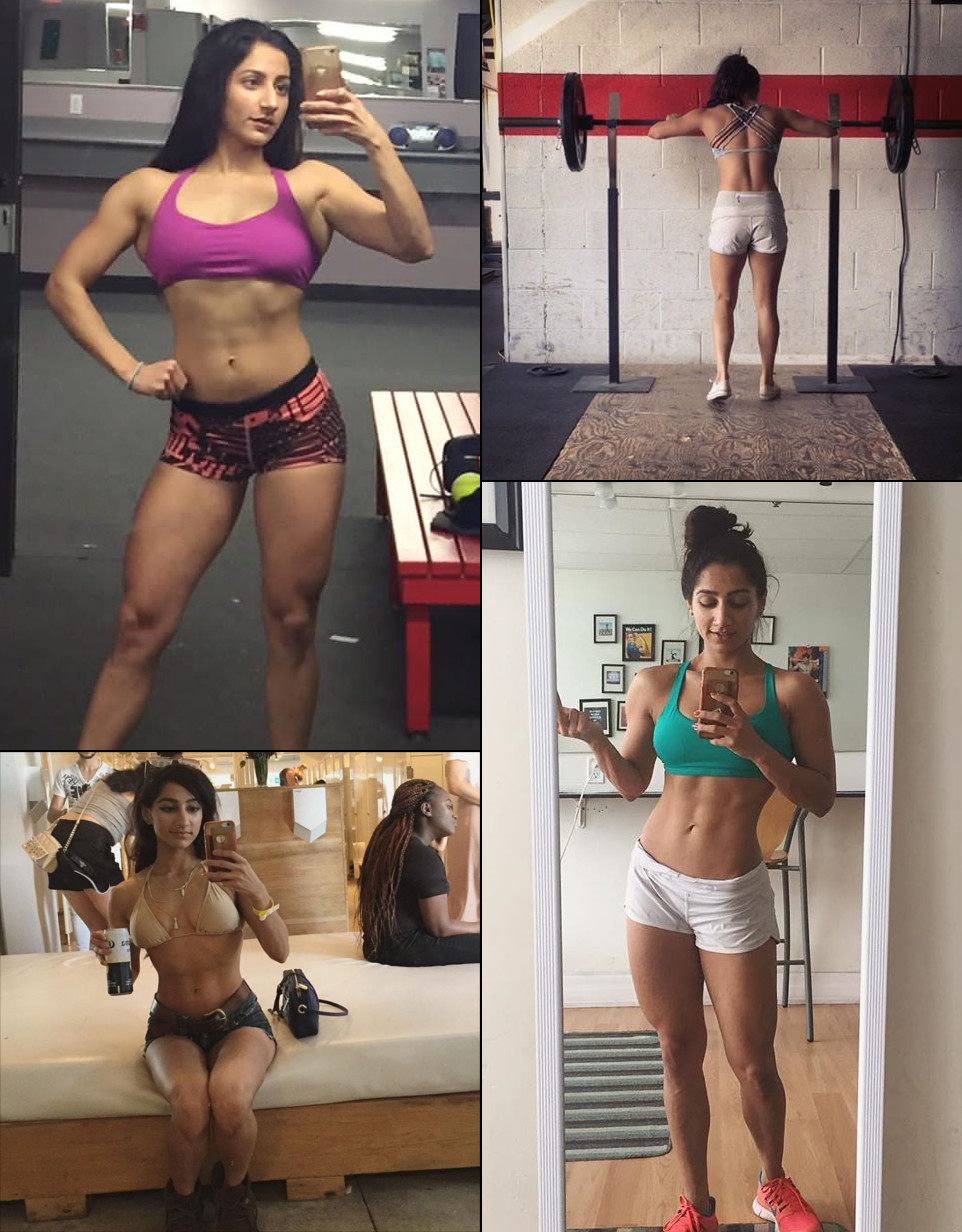 What are your essentials that are always in your gym bag?
Food, water and caffeine.
What are your 3 favourite exercises?
Squats

Facepulls

Lunges
Do you do a lot of cardio with your training? How do you schedule cardio and when? Or do you incorporate other forms of training?
I don't do any cardio during off season. While preparing for a competition, I do cardio 1-4 times a week. I start off slow, once a week and move up to 4 times a week over 6 months as needed.
Sprinting is my favourite form of cardio.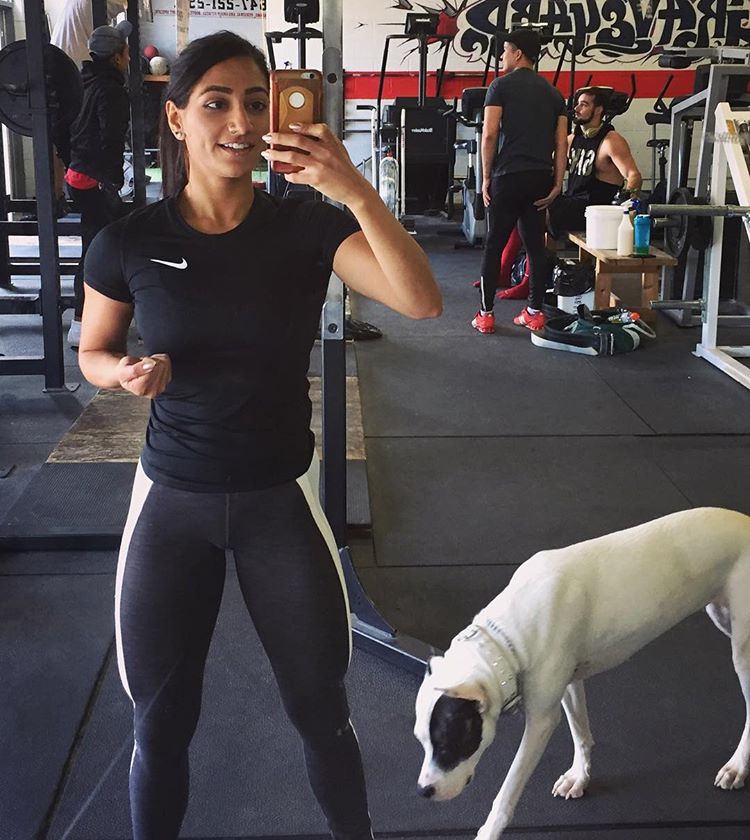 Do you use supplements at all? Do you think they are essential?
I use creatine, glutamine, fish oil, and pre workout.
I don't think they are as important as proper diet and training.
Favorite male Fitness models or bodybuilders?
I like the Classic look on men, Frank Zane, Serge Nubret.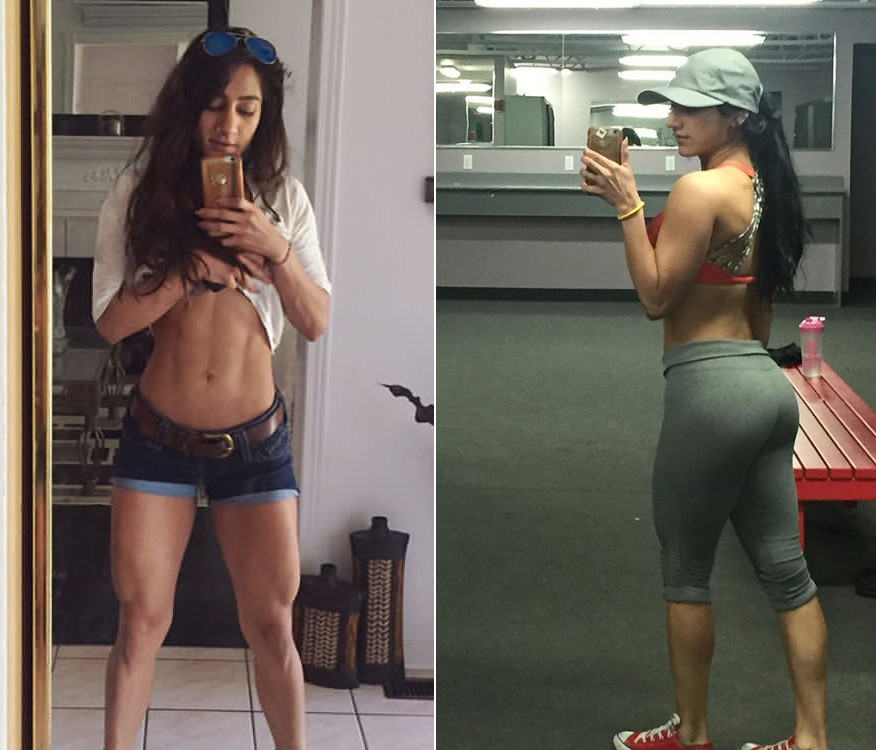 Favorite female fitness icon(s):
Andreia Brazier, Tina Nguyen, Yarishna, Anita Herbert, Justine Munro, Sue Lasmar.
Favorite Quote:
"Great things are not done by impulse but by a series of small things brought together" ~ Vincent Van Gogh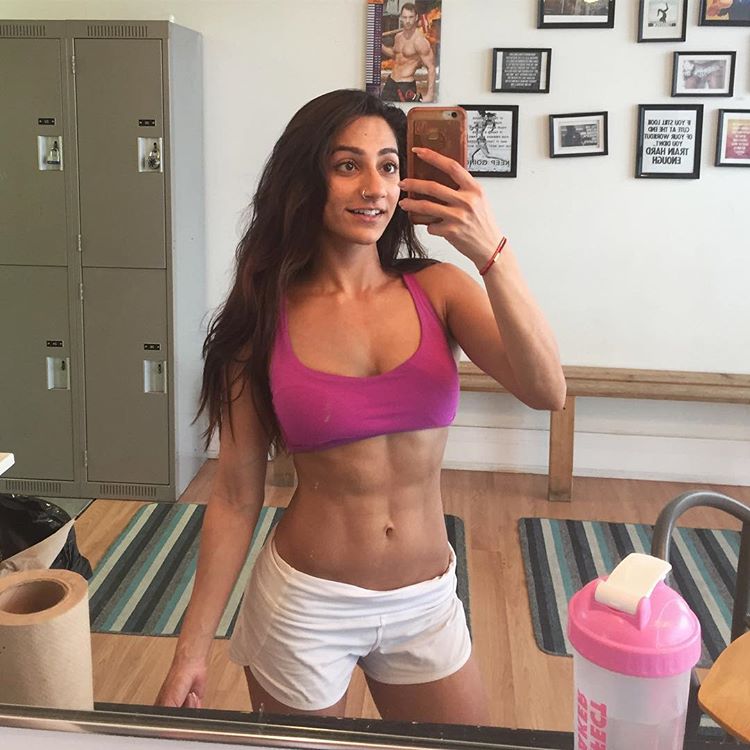 What is the most common question you get asked?
Q: How long it took me to get where I am.
A: 6 years.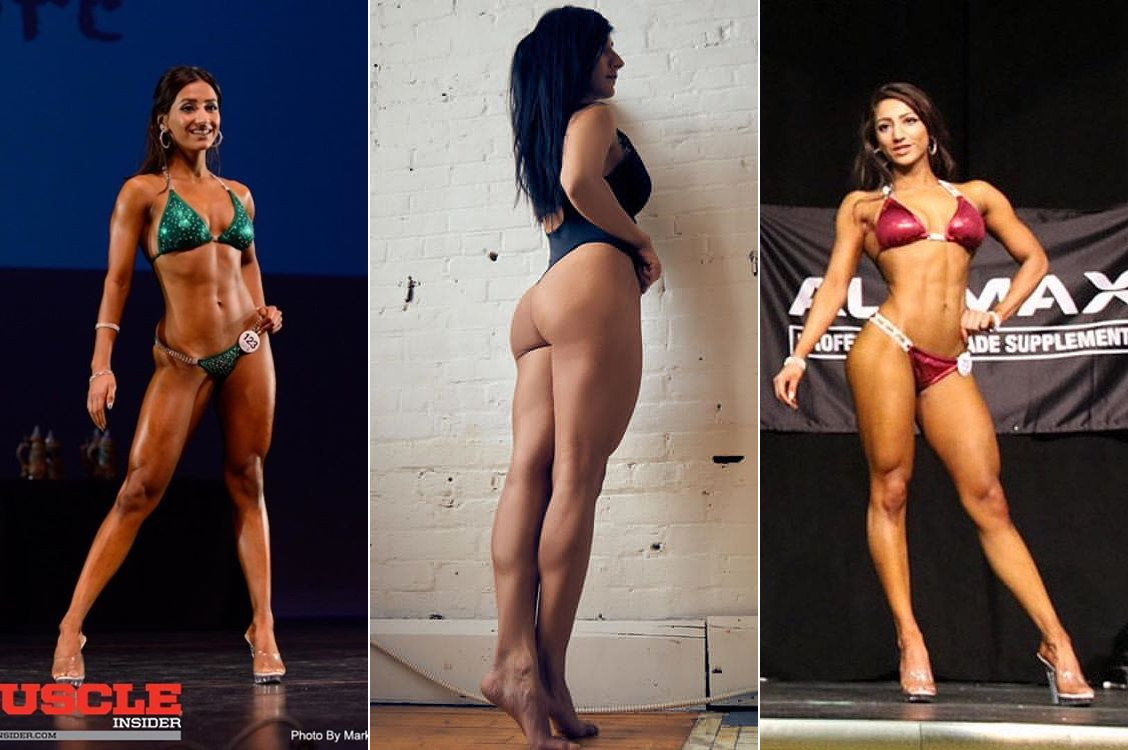 Where can people get hold of you?
Instagram: katitude_
Email: Khadeejah[at]NotSoBasicFitness.com
Photography credits:
You May Also Like: