Name: Kylie Opperman
Age: 23
Height: 1,72 m
Weight: Little secret – I actually don't know! Don't really track my weight.
Current city: Cape Town, South Africa
Occupation: Sport Psychologist/Peak Performance Coach, Online Personal Trainer and Blogger.
What made you get started with training? Has it always been a part of your life?
As a child, my main sport was always horse riding, where although I attempted training (and my parents tried to get me involved in training too), I never really enjoyed stepping foot in a gym. However, this all changed in 2013 when I started my weight-loss journey. Back then though, I didn't train with the thought in mind to step on stage. I simply trained to become strong and athletic.
I started-off with functional training, kick-boxing, cross fit, slack-lining and rock-climbing, and then fell in love with power-lifting. The more I started weight-training, I was exposed to the sport of competing and fitness modelling and that's when the fire was lit!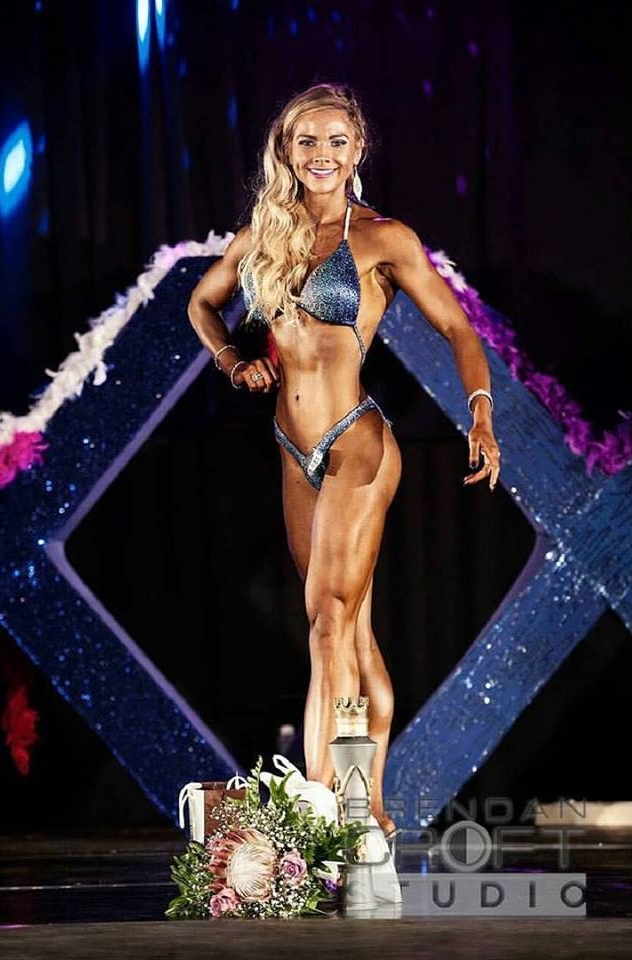 What made you enter your first show? Were you nervous having to step on stage in front of so many people?
About mid-2013, I made it my transformation goal to step on stage one day.
When I started, I was about 38% body fat, and I had no idea when I would step on stage, but it was a vision that became stronger as my journey continued. In 2015, I had dropped 20 kgs, and finally decided that was the year I would step on stage.
I entered the WBFF South Africa in June 2015, and I remember feeling so overwhelmed with emotions of finally being able to step onto stage, that nerves didn't exist (ha ha).
The biggest blessing was also seeing how many people had followed my journey to stage, and how many I had inspired via my social media, that when I started competing, I knew that as an athlete, this was my purpose in life.
To be able to inspire people with a sport I fell in love with.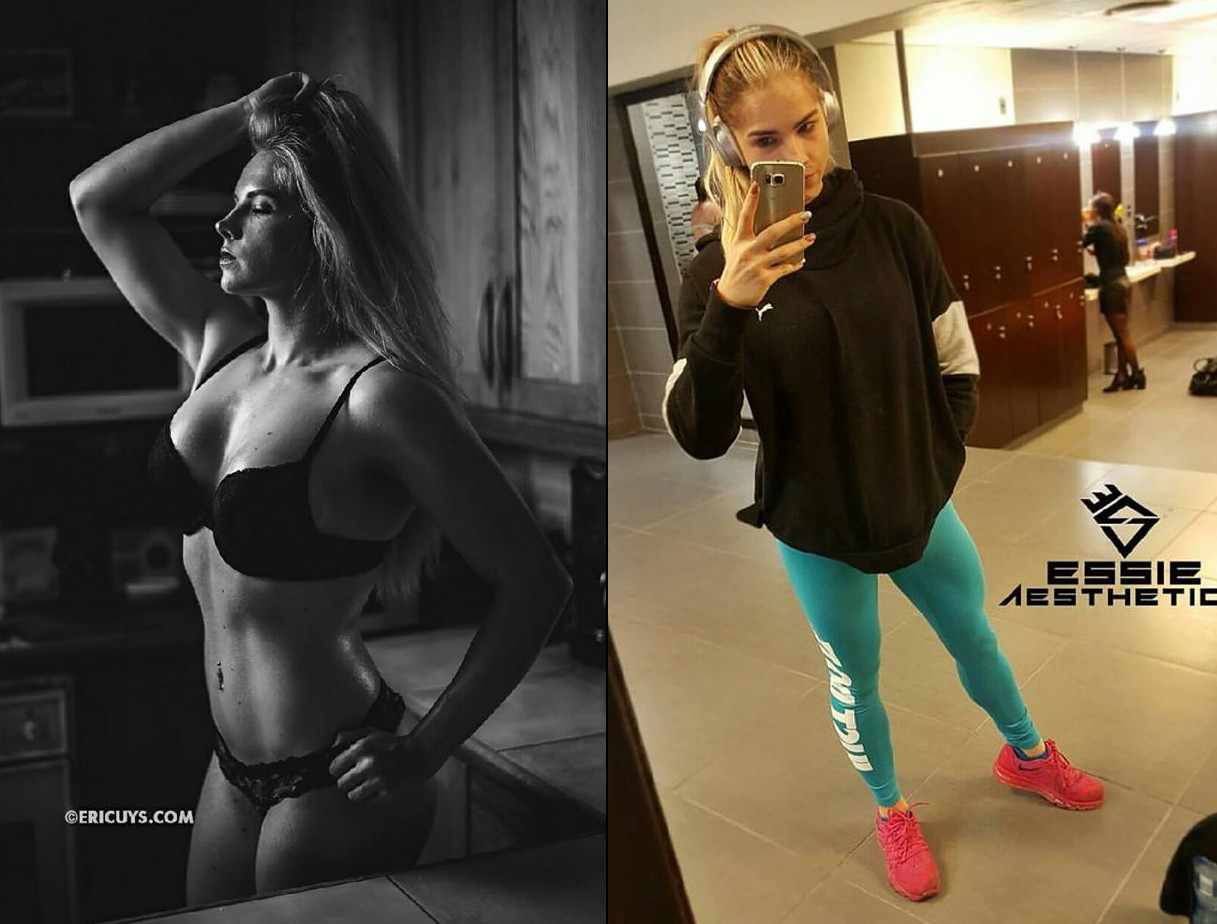 How did/do the miss SA Xtreme 2017 show go and the prep for it go?
I competed in the Body Fitness line-up, where I won my division, as well as won the trophy for Overall Body Fitness Winner, Qualifying for the Arnold's Classic Africa 2018.
The prep for SA Extreme definitely wasn't an easy one, as it challenged me both mentally and physically. However, I was blessed with continuous support and love from my family, close friends and coach.
Who has been your biggest influence/support in your life and how did they affect you?
My biggest support would definitely be my parents. They have been there for me since day one, and have always supported all my dreams, no matter how crazy they may seem.
Without their love and support, I wouldn't be able to pursue my dreams.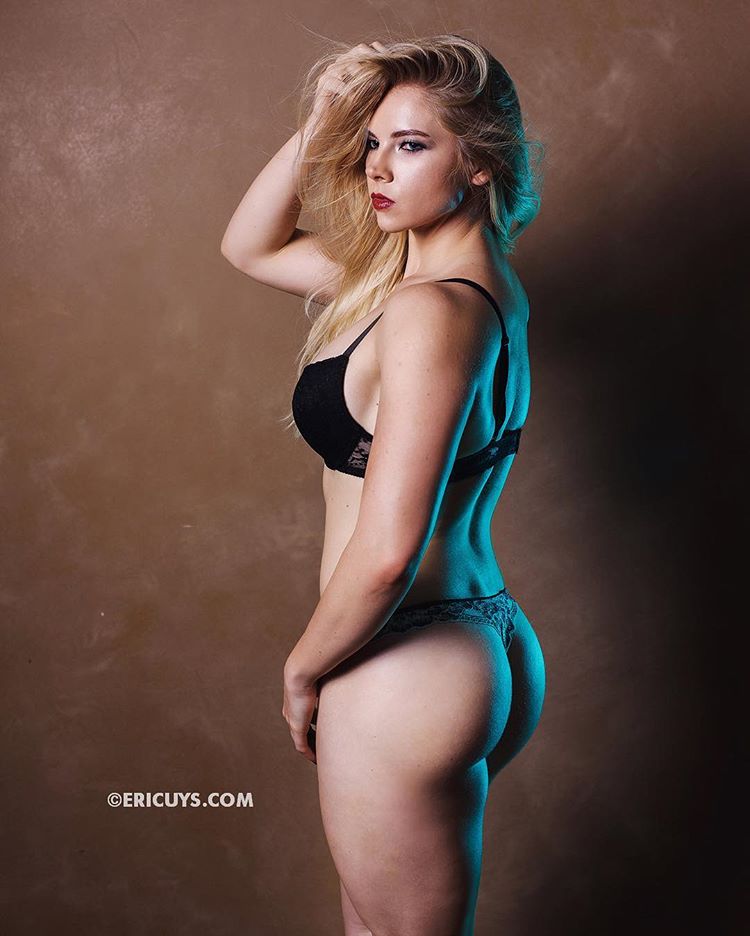 What do you most enjoy about preparing for a competition and about the competition itself?
Seeing my body change daily, and how we can manipulate our physiques with nutriton and training fascinates me. What I value most about competing is the mental and physical challenges we go through, and the strengths we gain from it.
It's also a true reflection of work ethic and discipline: what you put in, is what you get out.
Is it difficult being motivated some times?
I wont lie, it is. They always say it's easy to get motivated, but it's discipline that keeps you there, and constantly reminding yourself about what your goals are in life.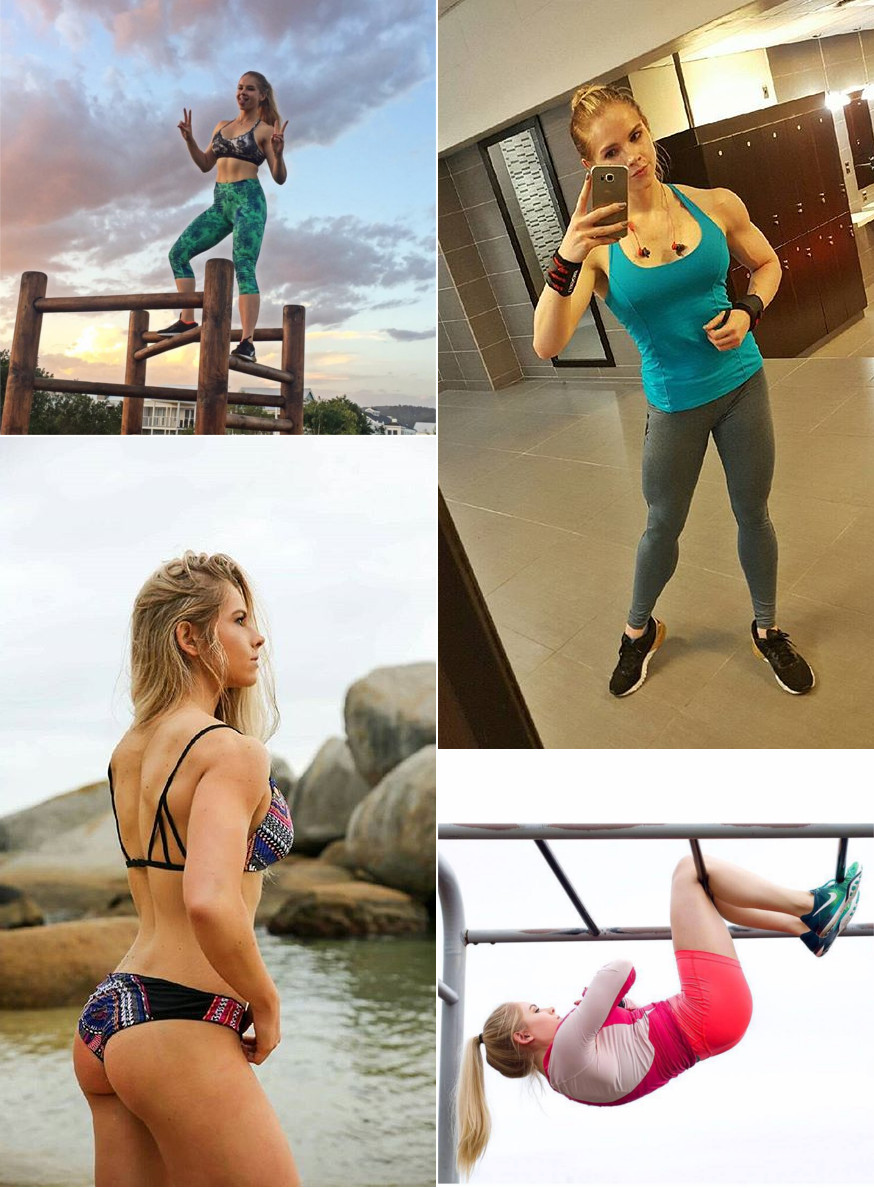 Do you have any techniques or specific habits that you do in order to keep focused and motivated?
Majoring in Psychology at UCT, I always found an interest in Sport Psychology, which I continously use during my own prep for any show. I also read a lot, and listen to Sport Psychology podcasts.
My social media is also a platform where I share my journey with people, and caption my posts around whatever thoughts/feelings I go through at the time. By being able to see how I can reach out to people with my "real-talk", and also receive their words of support, motivates me to keep pushing.
What are your future plans?
I'm currently just finished my 5-year Bachelor of Social Science degree at UCT (University of Cape Town). I've always had the vision of owning my own business one day, so I'm currently working on launching my brand and online business in the next month. This will be a platform where I can combine my passion for health and fitness, writing blogs, help people become the best version of themselves, as well as collaborate with other businesses. It's exicting and nerve-wrecking at the same time (ha ha).
For my athletic career, my plan is also to compete internationally in 2018, and establish myself as a Pro Athlete.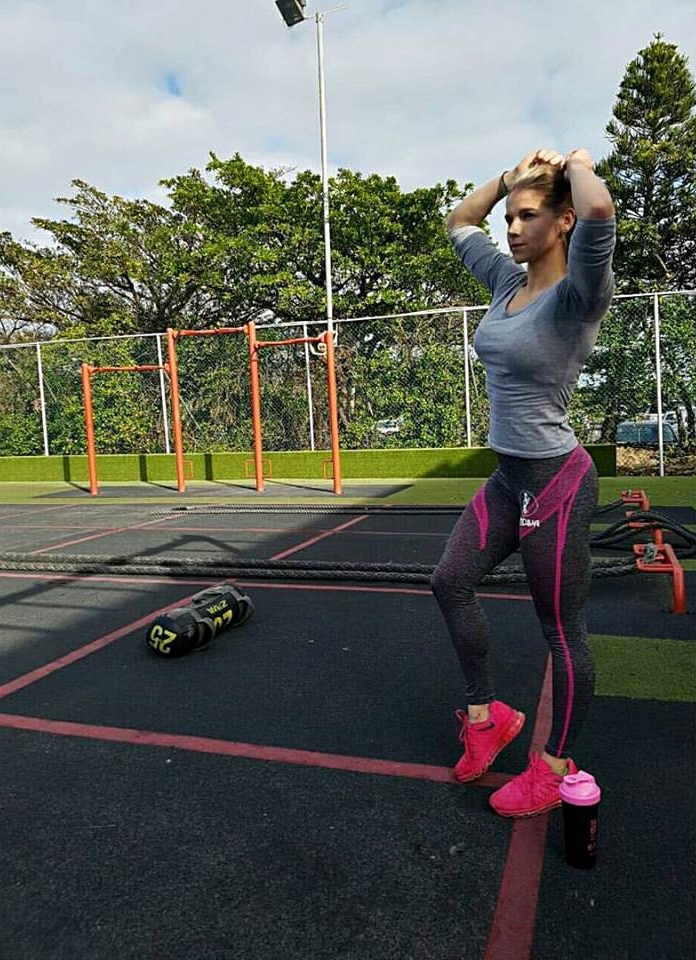 Take us through an average day of yours:
4.30 am: Wake-up and prep for cardio.
5-6/6.30 am: Fasted cardio.
9 am: Check emails and do admin work.
10 am – 4 pm: Working on my brand, business meetings and my blog.
4 pm-6 pm: Second training session for the day, weights & cardio.
After that, get home and prep for the next day.
Give us a brief description of your philosophy on your diet:
I've always been interested in Blood-Type Dieting, and I follow these principles with both my off-season and competing diets.
What are your top tips for gaining muscle and shape?
Follow a nutritional plan that has specifically been tailored for you, that has been designed according to your training routine and body type.
As a woman, I also recommend that you find a professional, qualified coach to help you, as our bodies respond very differently to nutrition than men do for instance.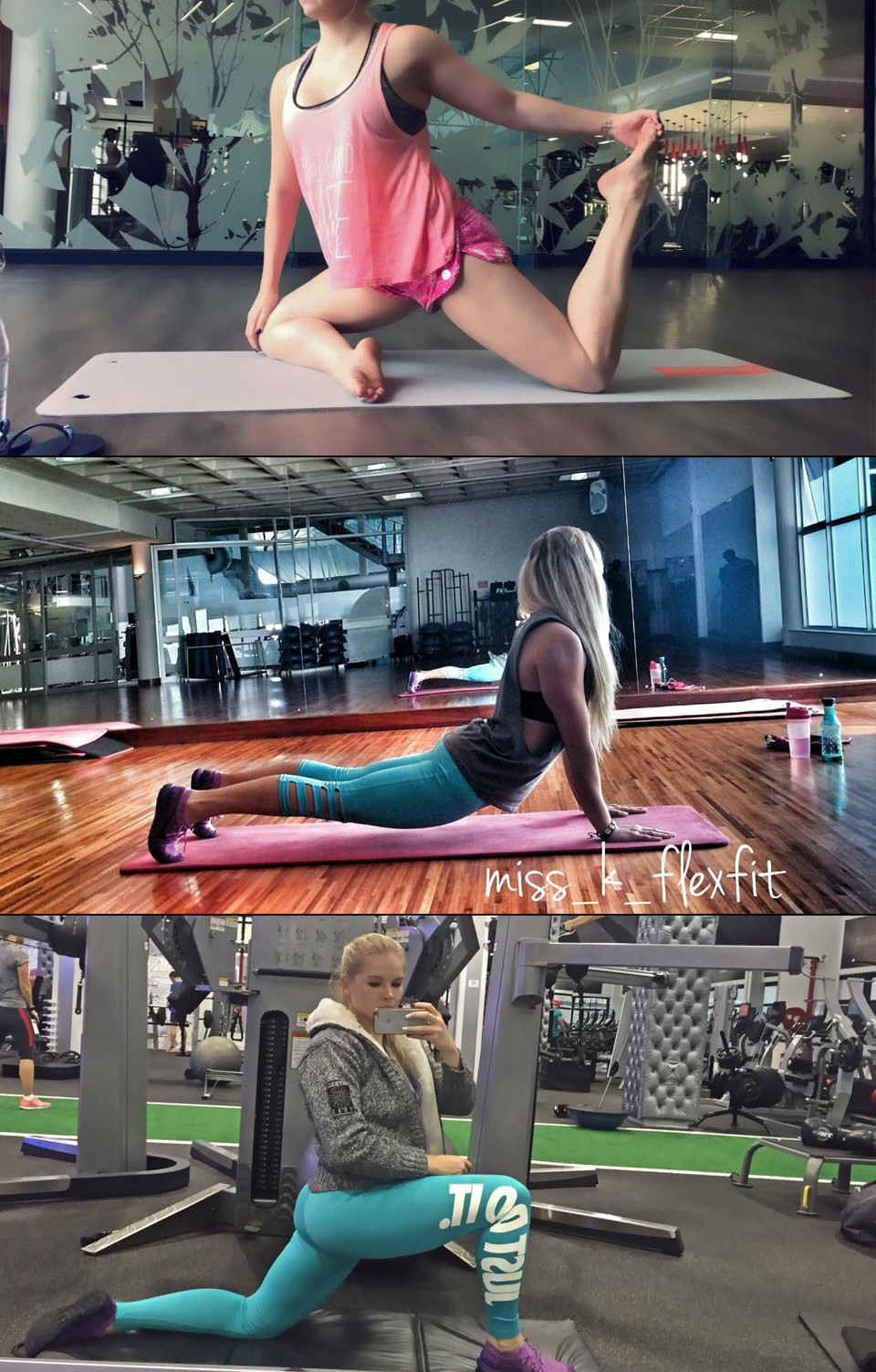 What are some common mistakes that women make when it comes to healthy nutrition and eating to lose fat, in your opinion or that you know of?
Not eating enough (and I was guilty of this too at a stage), and also being too wrapped around counting calories all the time.
Nutrition is the foundation on which we build our health, physiques, and longevity. Once I started making food choices with my health in mind, and invested in understanding the power of nutrition, it became clear to me that it's not about how much you eat (to an extent), but rather WHAT you eat.
What process do you follow when its time to start getting ready for a competition/photoshoot?
I believe in maintaining my physique all year round, so I don't alter any of my nutrition for photoshoots. I do follow carb-cycling though, as I feel it works best for keeping my metabolic rate up, as well as prevents me from getting bored during dieting.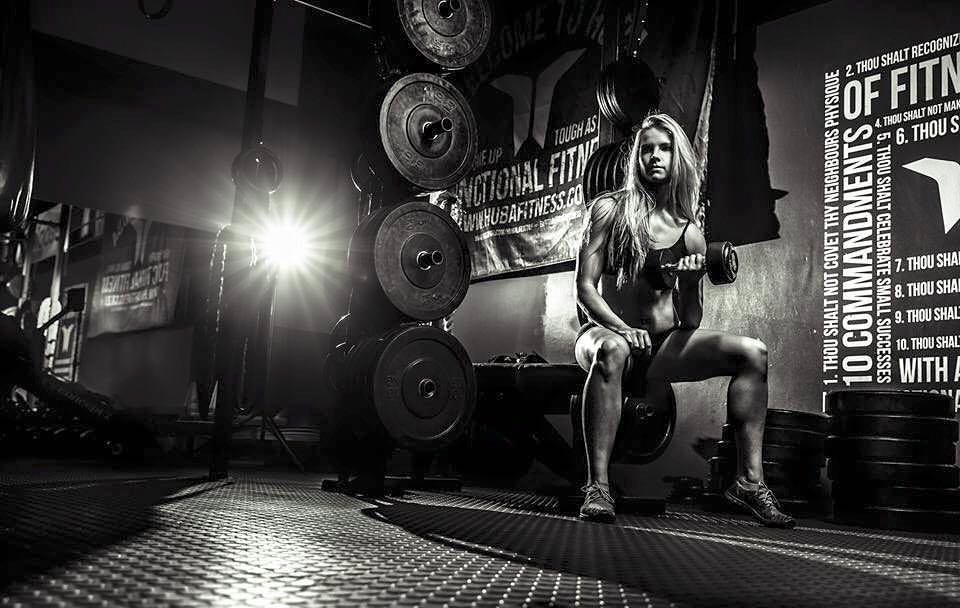 Give us a brief description of your philosophy on your training/training schedule and on average how long do you workout for?
When it comes down to training, I believe that you should incorporate the type of training you enjoy, and what works for your body type. I've done a lot of research on training according to your muscle-fibre type, and applied the principles to my own training and cardio.
For instance, I'm a combination of Type 1 & 2 muslce fibres, but predominantly have fast-twitch fibres; so all my training mostly consists of HIIT, running, explosive movements and heavy-weight training with a low to medium rep range.
What are your essentials that are always in your gym bag?
My FitMark bag literally has EVERYTHING: earphones, BCAA's, my shaker, wrist straps, Vitamin C, lipgloss, and it goes on. . . You'll end-up finding pre-workout and protein in the back of my car too (ha ha) – Oh and my Batman Shaker follows me everywhere!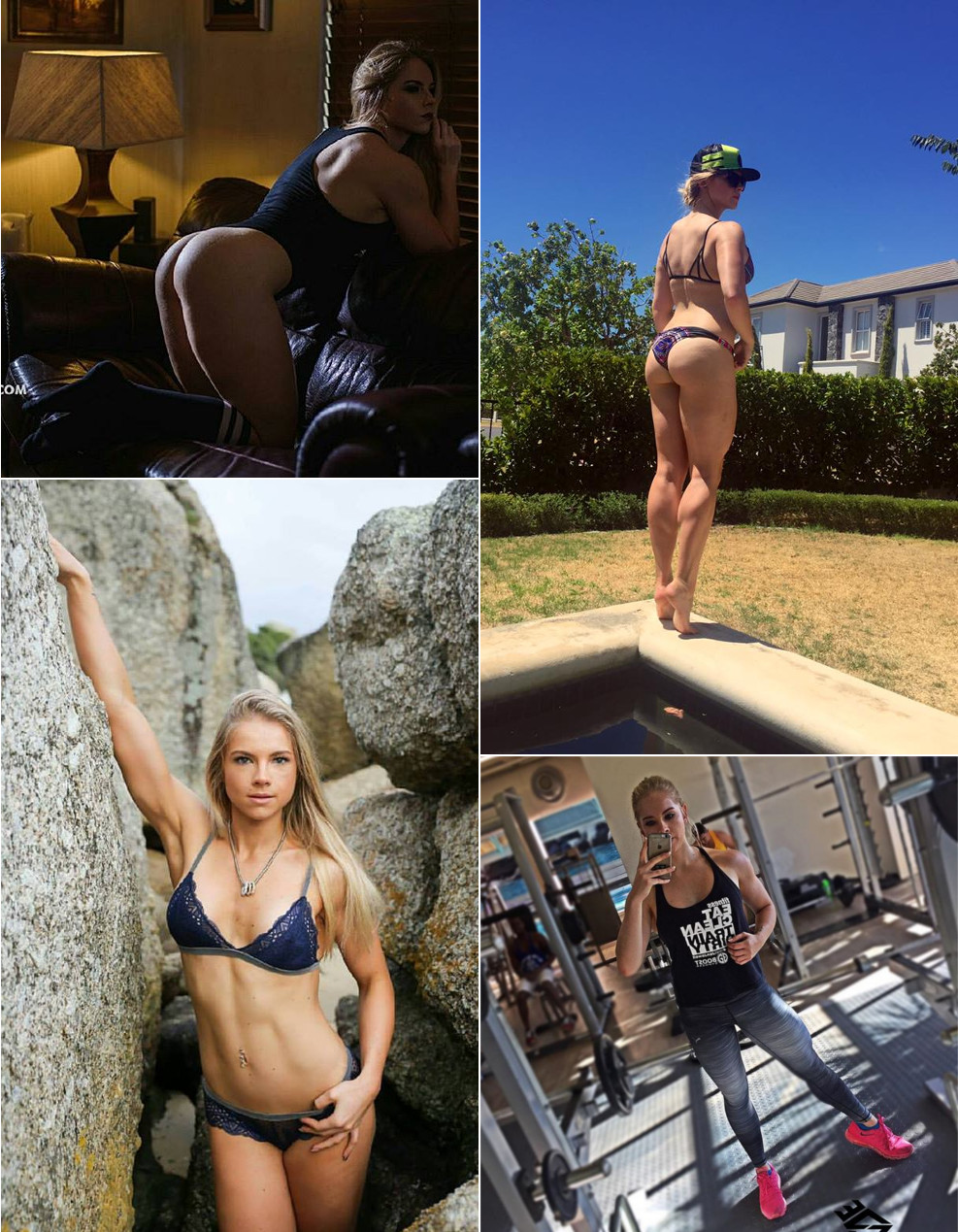 Do you have any fit fashion tips for the ladies or any specific gym fashion trends that you love?
I love wearing Oi Active (Monica de Al Meida), Cotton On, Puma and Nike's gym clothes. I find that high-waisted leggings generally just work the best (no worries when you gotta' squat), and when it comes to gym clothes, I'm never to scared to go bold with colors and prints!
My best advice: Just dress right for your body type.
And for the guys?
I think if they have the physique for it, then why not? Tights on the right legs and glutes on a man is not a bad thing 😉
What are your 3 favourite exercises?
Different variations of donkey kick-backs (great for glutes).
Lat pulldowns. You can play with different variations here too (to build a great V-Taper).
Standing hamstring curl (I find it targets my hamstring the best).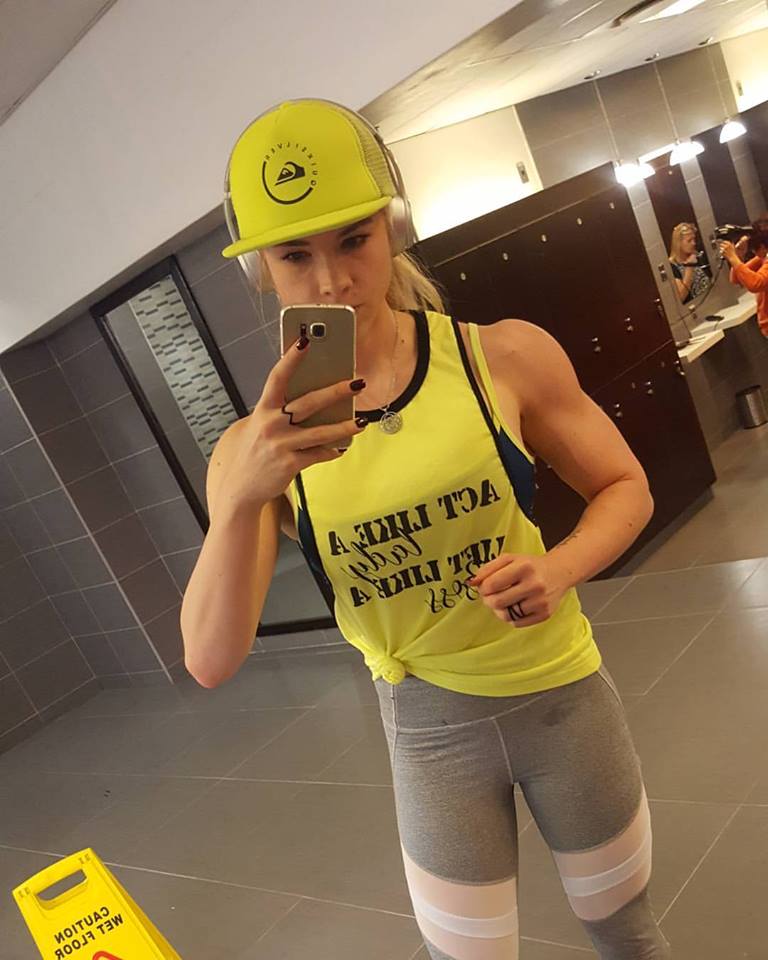 Which body part is your favourite to train and what are some of your trips to training it?
Glutes, shoulders and back. Leg day is just a love-hate relationship in general!
Favorite male Fitness models or bodybuilders?
Favorite female fitness icon(s):
Candice Bodington (Candibod FitClub)
Lauren Simpson
Andreia Wessles WBFF Pro
Ashley Sneathen IFBB Pro
Hayttie Boydle WBFF Pro
Jen Jewell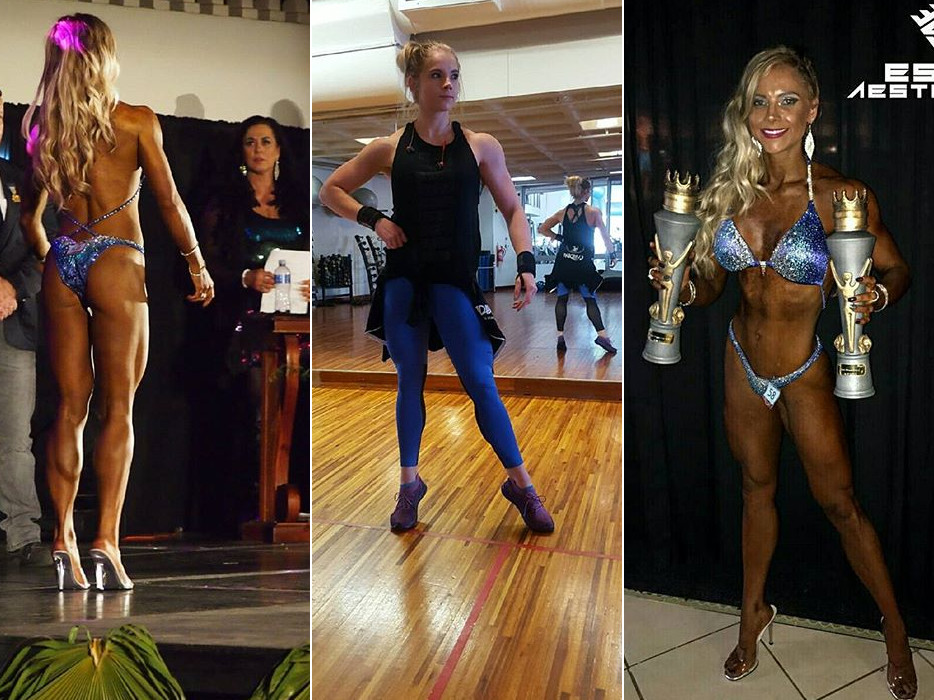 Favorite Quote:
"Be authentic. Speak sincerely. Listen thoughtfully. Act compassionately, and love. Always with love."
What is the most common question you get asked?
What's my calf routine? (LOL).
What advice would you give to young girls wanting to get started in the gym and with competing?
Build you foundation first, invest in a coach, invest in your health and fitness, and most importantly, remember, Rome wasn't built in a day.

Patience is key.
What competitions have you competed in?
WBFF (June 2015): Medal awarded for Transformation Division.
IFBB Western Province (August 2015): 2nd place Beach Bikini, qualified for Western Province team.
IFBB South African Championships (September 2015): qualified for Arnold's Classic Africa, May 2016.
IFBB SA Extreme (2017): Body Fitness Category Winner & Overall Winner; qualified for Arnold's Africa 2018.
Where can people get hold of you?
Facebook: Kylie Catharine Opperman / Kylie Opperman, Athlete, Blogger & Personal Trainer (Public Page)
Instagram: miss_k_flexfit
Photography Credits:
Brendan croft studio
Peter Chan Photography
Fire Q and A:
Favourite bodybuilder in SA?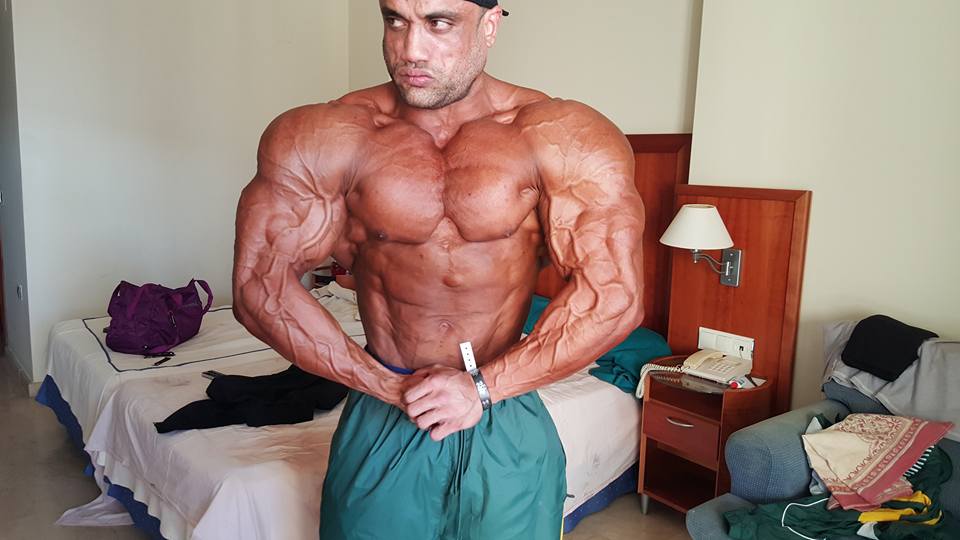 Most ripped guys physique?
One of the best conditioned I've seen, David Watkeys.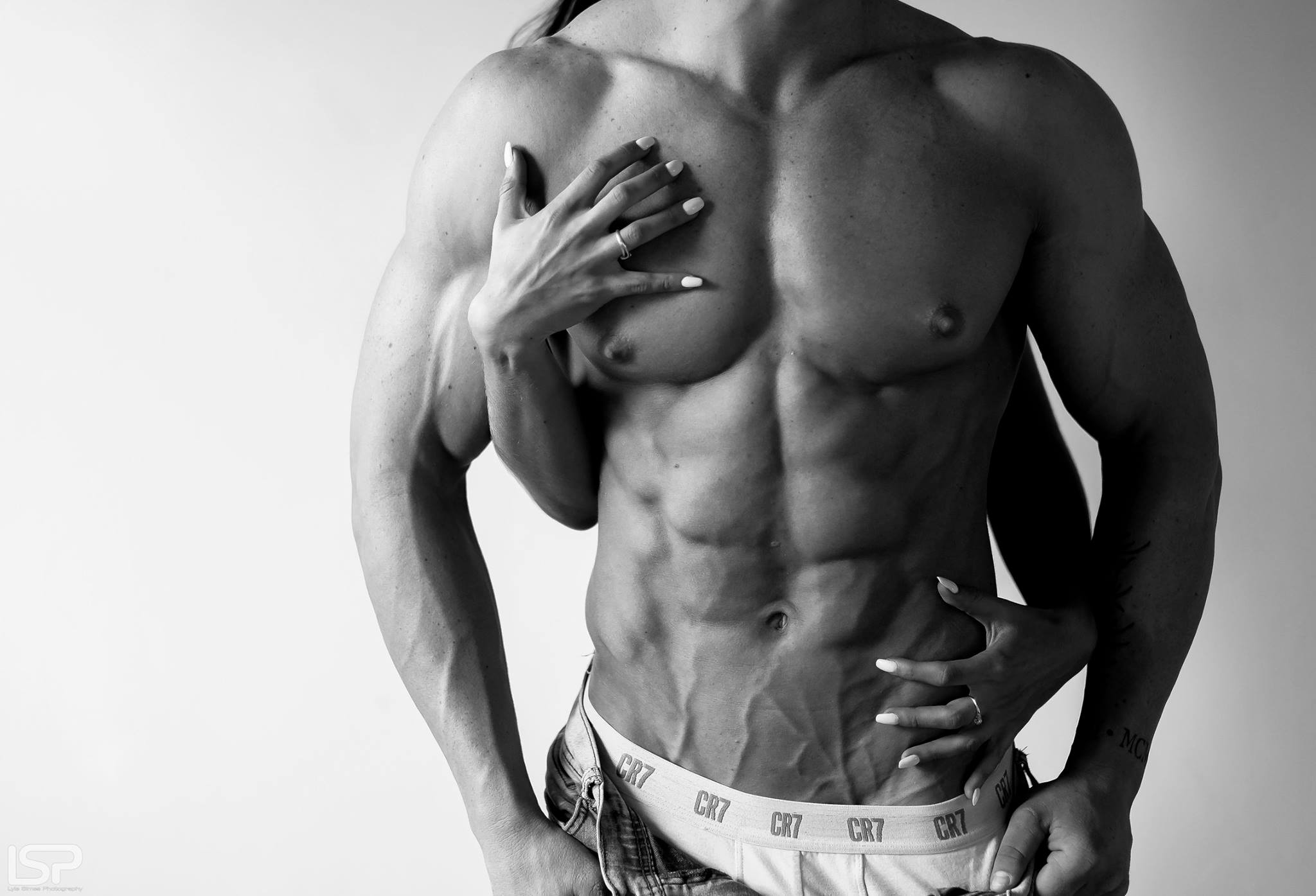 SA lady with the most amazing abs?
Jenadine Havenga.
The Nicest guy and girl fitness personality you know of in SA?
Daniel & Dreia Wessels – oh and Monique Lopes!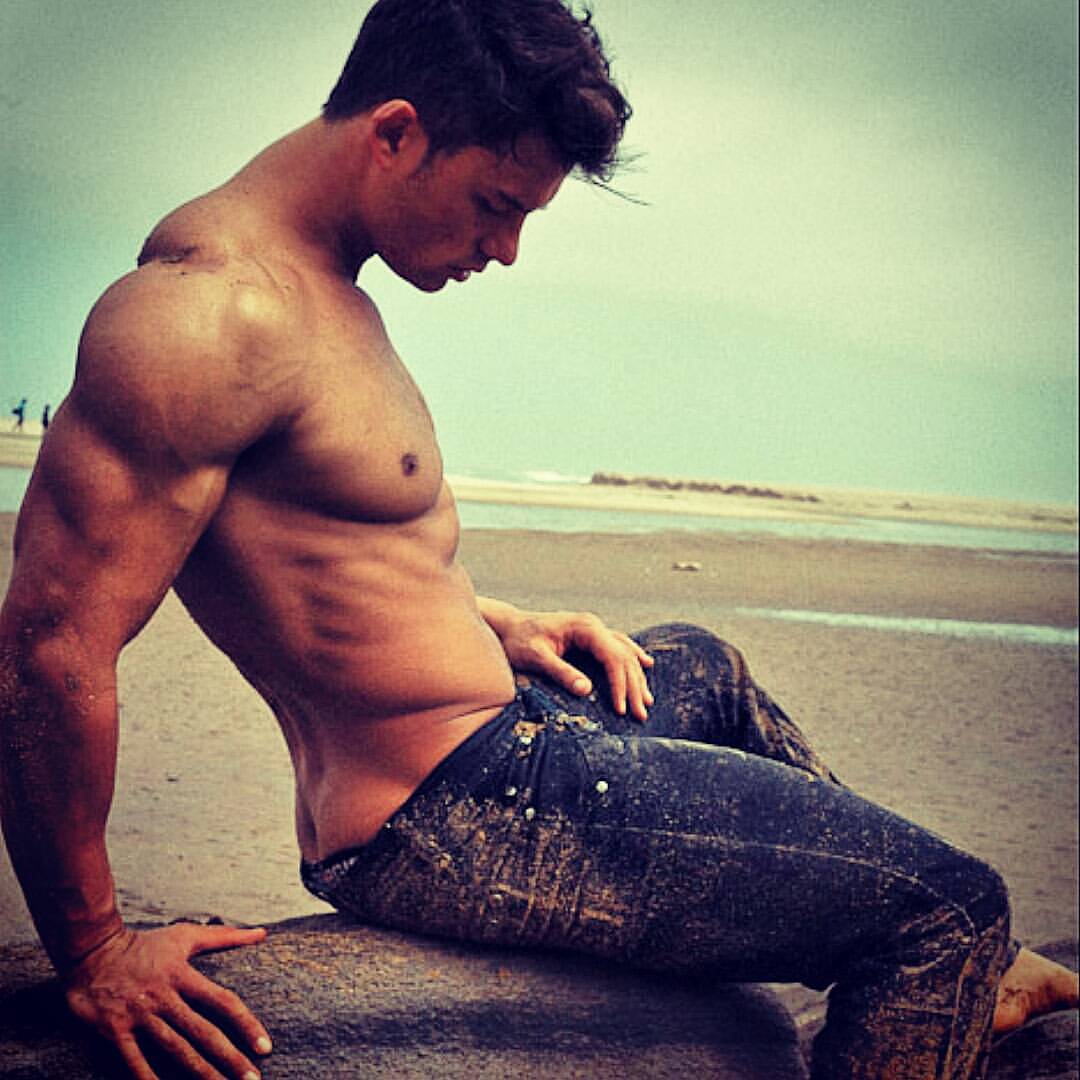 Most aesthetic fitness guy in SA?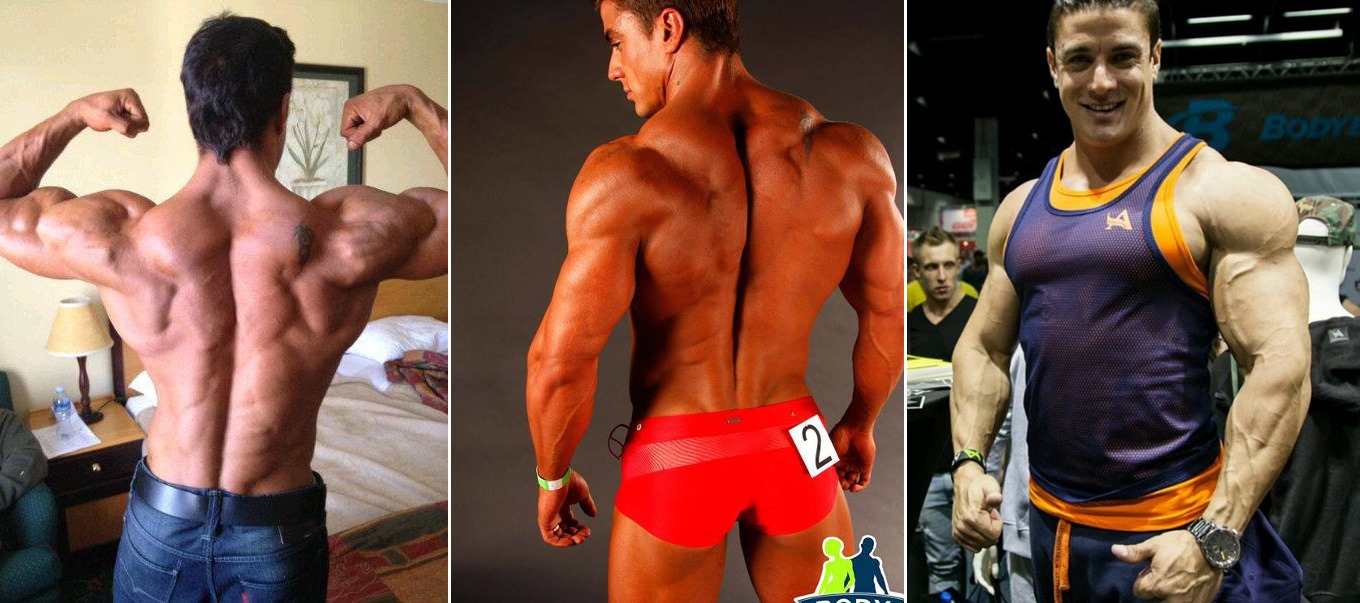 Hardest working person in the fitness industry?
Hmm.. We all need to work hard in this industry in my opinion.
You May Also Like: