Quick Stats
Company Name: SynerChi Organics
Started in: April 2013
Founders: Kiara & Ethan Ducasse
Number of Employees: 6
Number of Ambassadors/Sponsored Athletes: 8
Based in: Sandown Johannesburg, South Africa
Tell us a bit about what SynerChi Organics is and what you do:
SynerChi Organics' mission is to provide humanity with the highest quality plant based nutrition with as little GMOs, herbicides and pesticide as possible, maximizing the value of our nutritional absorption.
Would you classify your products as 'supplements?'
We offer a range of plant based food products. We do not recommend supplementing or replacing meals with our products. The advantage here is that our bodies are absorbing natural nutrition balancing out the body's immune system.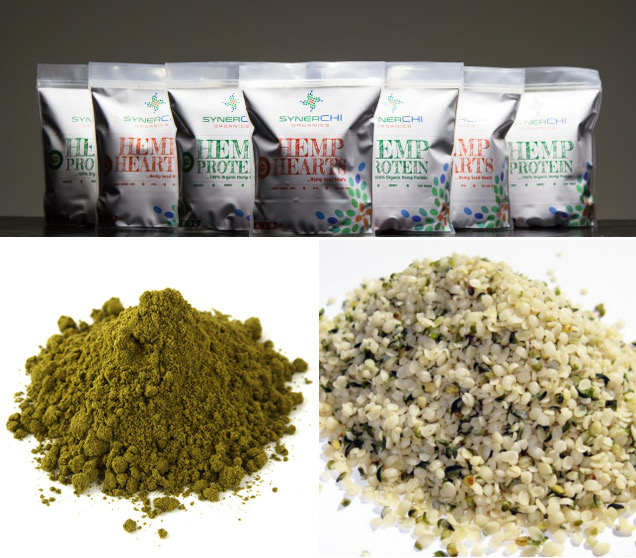 What is the story behind how SynerChi Organics started?
SynerChi Organics was born in a time of a rising disbelief of the absurd laws which governed hemp and cannabis' as a commodity globally. This ignited a belief that hemp and all of its benefits would flourish again one day into something even greater, this is what SynerChi Organics stands for and continues to develop on.
Sourcing the products locally grew to be a challenge as few businesses even distributed hemp, let alone a quality product everyone can enjoy! Our reach has exceeded even our own expectations of growth over the past 3 years. 2015 has brought the greatest amount of exposure to the brand, and the best is still to come!
Did you face many challenges when starting out?
Every business is faced with its own unique challenges, it is a necessary part of the growth and should be looked at gratefully. We certainly had ours and gratefully still have many more to come!
What does SynerChi Organics stand for and aim to do in one or two sentences:
SynerChi Organics' focus is to provide hemp based products along with other developing super food products to a multitude of consumers looking to stay healthy, maintain and balance their bodies, and to encourage a healthier lifestyle for our youth.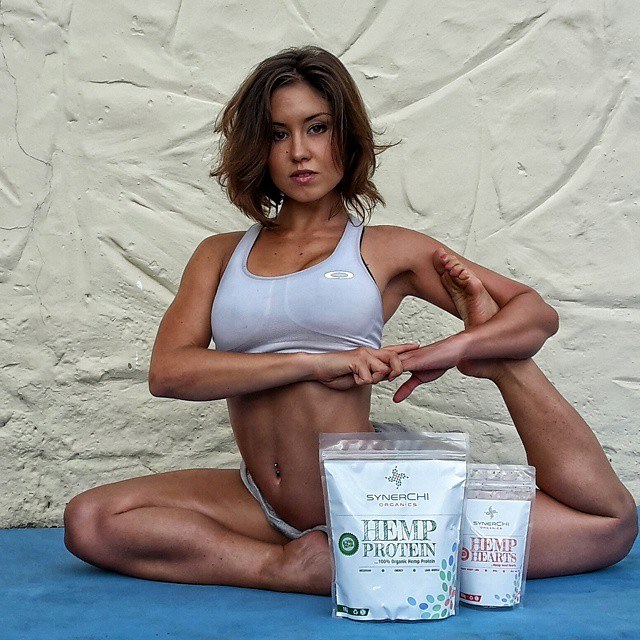 How is it working together as brothers? Do you 2 gel well together or have you had your fair share of arguments?
This department also has its challenges, most days though, we are motivating and pushing each other for more. We are often working together discussing our dreams and visions.
We have our disagreements every now and then but nothing a meditation or breathing session won't sort out lol.
What advice would you give to other entrepreneurs starting out and starting out in this fitness and health industry?
I believe that no matter the challenges you face, if you believe in what ever it is you are passionate about and love, it is your own moral responsibility to follow your dreams.
If you are in a position to commit to at least 1 –2 hours each day on your dreams don't ever give that up!
Why do you think SynerChi Organics did well and caught on?
The brand represents a natural and fresh lifestyle which has dramatically assisted in our approach towards the market.
EducatioN – EducatioN – EducatioN is all we can say in our game for now, the age of hemps stigmata is limited.
How has the company grown since it started?
We believe that everyone should be consuming our products opening up a greater host of avenues for the business. Growth is definitely an advantage.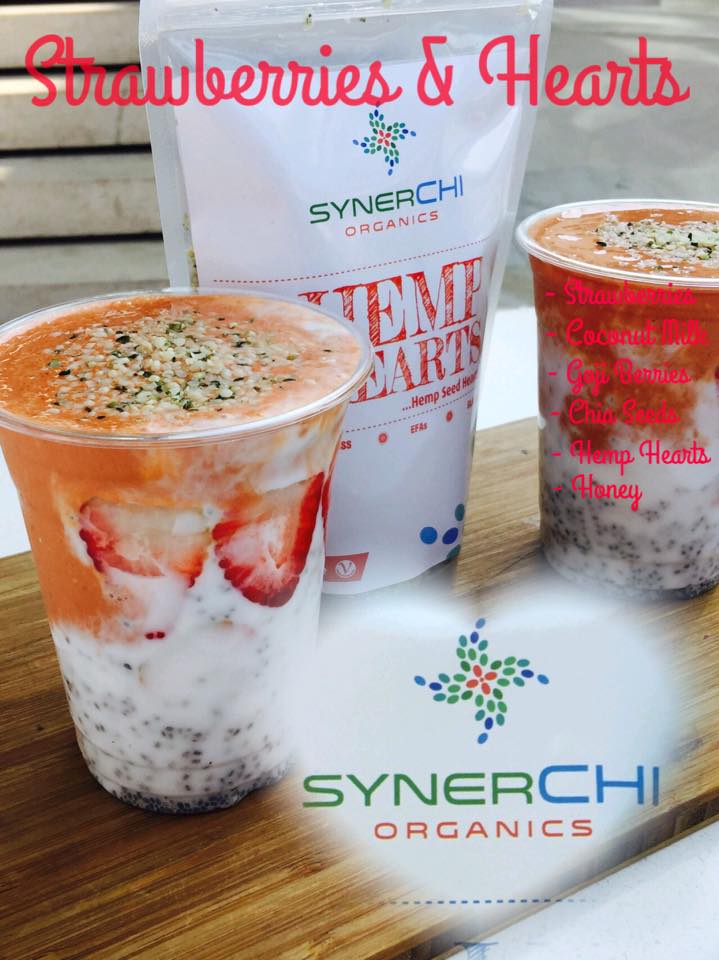 Tell us in a few words, a bit about hemp protein and why you chose to incorporate it into your products without much else and without using dairy by products as s the case in many protein powders?
Hemp is a plant based protein which is most closely related to the globulin in our bodies, allowing easy and efficient absorption. It is grown without herbicides and pesticides and has no traces of GMO's thus it is highly beneficial for our immune systems' overall function and longevity.
Give us a brief breakdown on your top products and who should use them?
Hemp Hearts are the inner nut of the seed and are extremely high in EFA's and omegas.
Intelligent Protein provides the body with a high recovery rate and is excellent for athletes in any area.
GreenChi Protein boosts the body's energy levels and can be used as a pre workout "shake"or just to kick start your day.
What advice would you give to a beginner trying to shape up and what one product would you recommend?
The results are never immediate when training, as long as you keep fit and active for a minimum of three times a week you should see astounding results so long as you push your limits each session.
I would recommend all of them =D I would recommend the Hemp Hearts as they are so deliciously tasty.
Do you follow any specific testing protocols or quality assurance procedures?
We do have holistic / integrative medical facilities assuring the quality of our products along with certified documents straight from the source stating the nutritional values of our range.
Do you plan on releasing any new products in the near future?
We plan on releasing two new products in the month of September along with other products to look forward to in the near future.
What do you look for when choosing an ambassador or sponsored athlete?
Having a clear direction of the path you want to lead your life is important along with a personality that naturally shines bright.We have a host of professional dancers, stunt men, all round athletes, amongst others.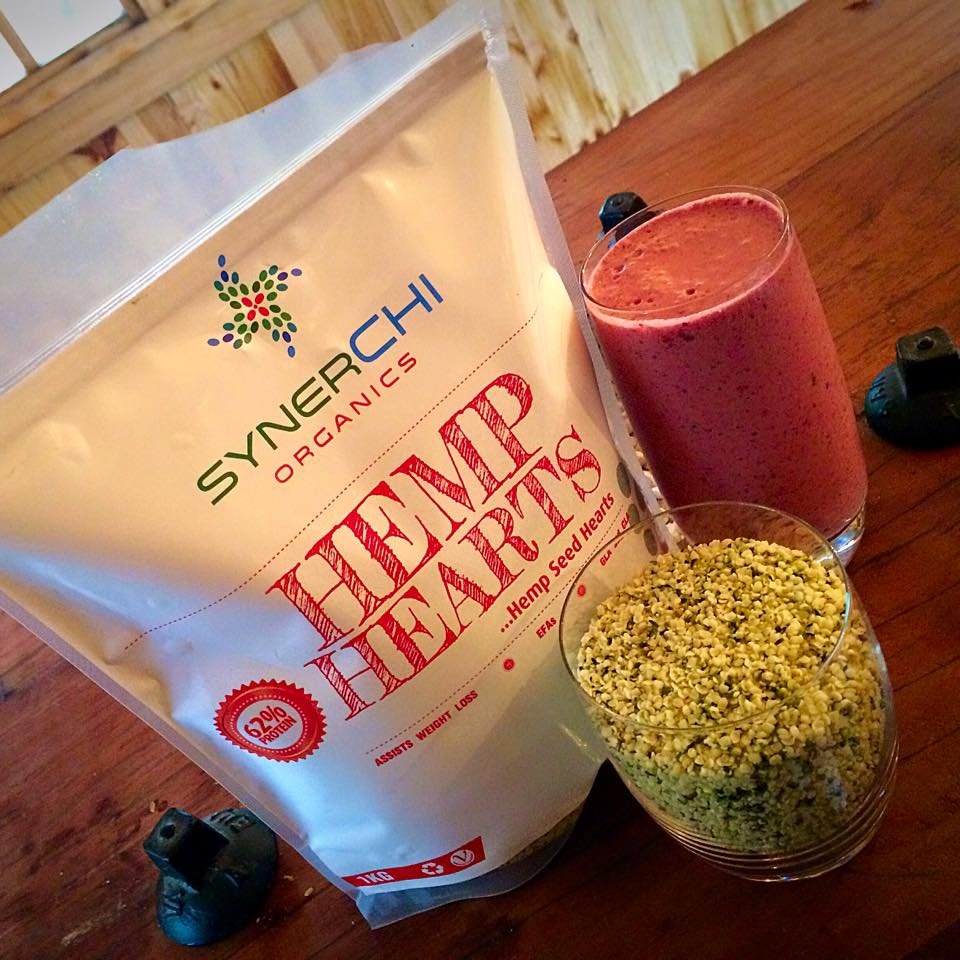 Are you guys vegetarian or vegan by any chance?
Kiara has been a pescaterian for just under 2 years now and says
"My body feels more alive, my energy levels are far more balanced throughoutthe day."
Myself on the other hand, I enjoy a juicy burger every now and then. Shhhh!
What does a typical day look like for one of/both of you?
Wake up early, occasionallytake a walk around the block.
Meditate.
Other than weekly setup meetings we are constantly working on the business behind the scenes, anything from emails to having products delivered right to your doorstep.
Exercise in the afternoon which helps invigorate our evening's worth of work.
We are constantly coming up with new ideas and projects to work on and its exhilarating brining this all into the mix =D
Where can people get in touch and purchase the products?
Please visit our
for more information on our products and what we are about.
Also, go to www.synerchiorganics.co.za/find-us/ to find out more about where our products are located.
If you would like to place any orders or have any inquiries please email us: info[at]synerchiorganics.co.za