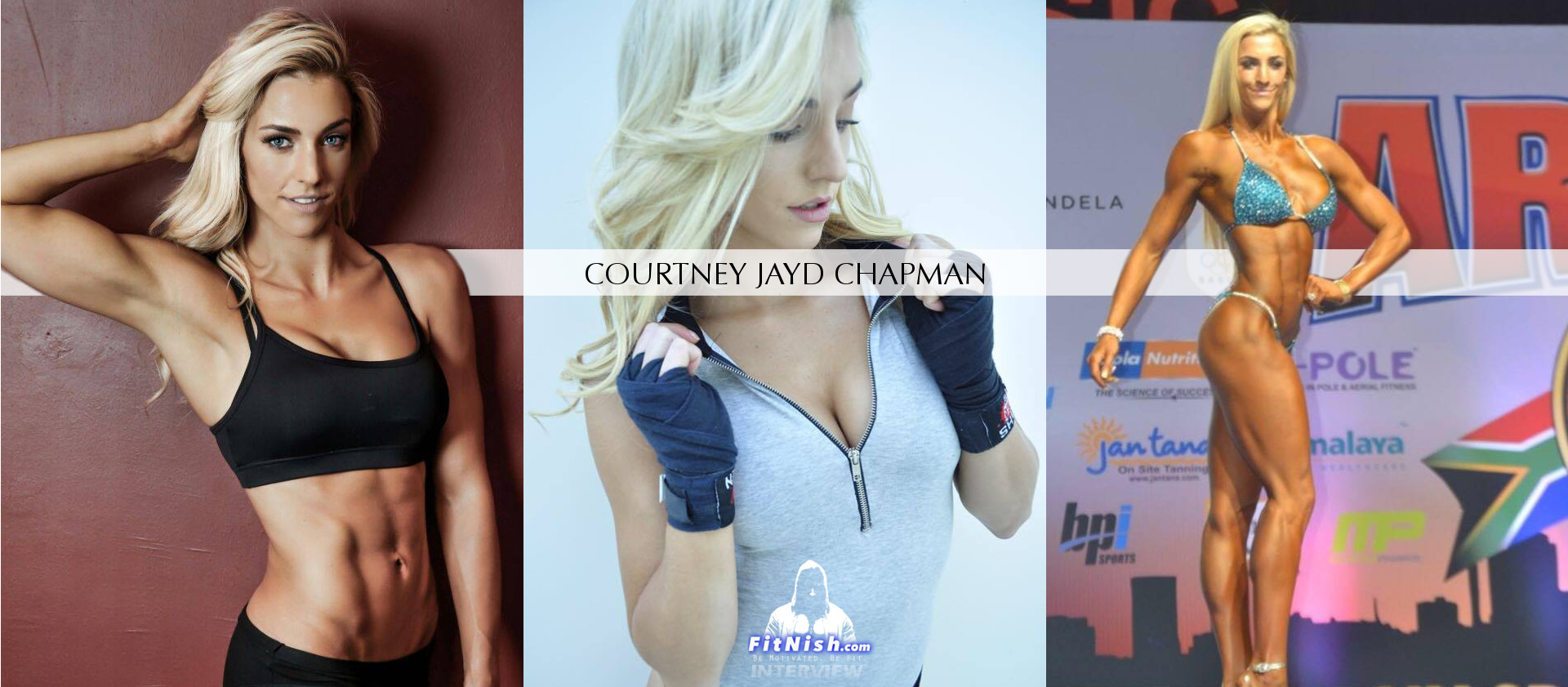 Quick stats
Name: Courtney Jayd Chapman
Age: 23
Height: 1,76 m
Current city: Cape Town, South Africa
Occupation: Launching my own Sports Bra brand soon… Keep a look out
What made you get started with training? Has it always been a part of your life?
I have always been into some sort of sport or physical activity. I was a South African Gymnast, I played South African Sport aerobics and played waterpolo for a few years. I stopped training or doing sports for a few years in high school and got back into training properly beginning of last year.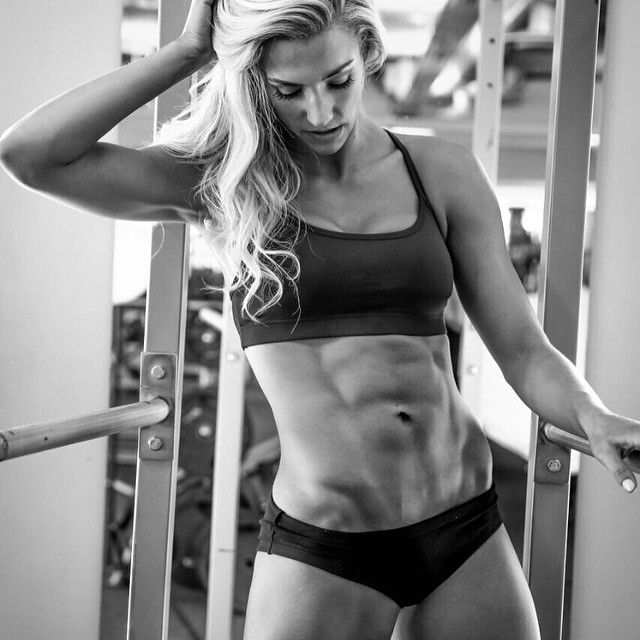 How long was it from when you started training in the gym to competing in your first show? And how did the prep go for it?
I started training beginning of last year properly and decided 5 weeks out from the Shameen cape classic that I wanted to enter.
Looking back now my prep was easy, I had a lot of help and support and I think this helped me mentally a lot.
What do you most enjoy about preparing for a competition? And what are some things newbies should be aware of going into their first prep?
I love structure. I love having things planned out and organised. I can be quite OCD when it comes to prep; eat on time, NEVER miss a meal, never miss a session, etc.
I would tell newbies to enjoy the process, it really is amazing watching your body transform. Don't sweat the small stuff and make sure you have a good coach looking after you.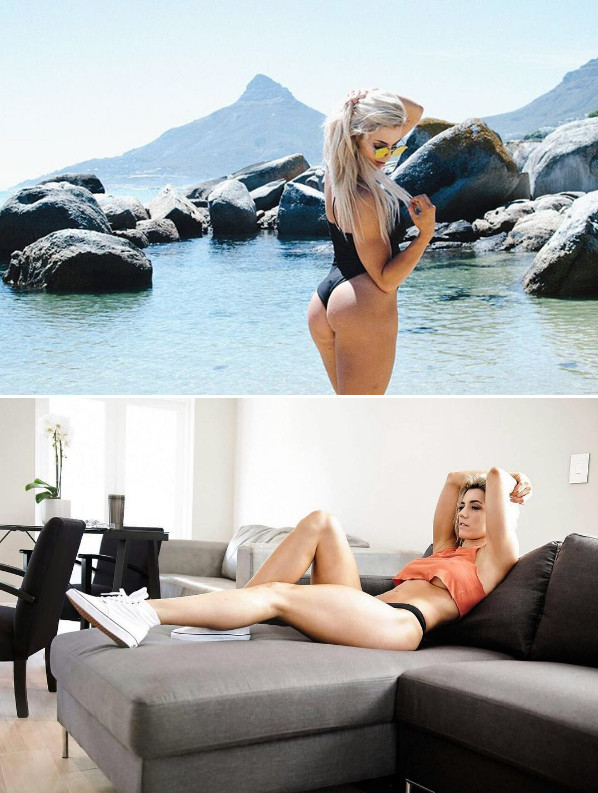 Who do you look up to for motivation and guidance?
I have a great team behind me. I am backed by Jack Lotter (SHERIFF TRAINING SYSTEM) and his amazing affiliates and athletes. I look up to my team and the drive they all have and they are always there for guidance during prep bringing one another up.
How important is the mental aspect of this sport? How do you keep a positive mindset and attitude through setbacks?
This sport is 100% mental. Yes going to the gym and working out is physical but what's the point of going into the gym with no mind and muscle connection. You are there to grow and better your weaknesses and the mental aspect of training is the most important, pushing your mind and body past limits.
There are days where you will doubt yourself and question whether you will be ready or if your diet is working etc. but what I tend to do is put on a hoody and not think at all. When I start to doubt myself I cover myself up and make sure I have no negative things to focus on.
I try to focus on other aspects of my life because I know my coach knows what he is doing and worrying about something gets you no where. I believe if you are putting in the work there is no need to worry and you will see results.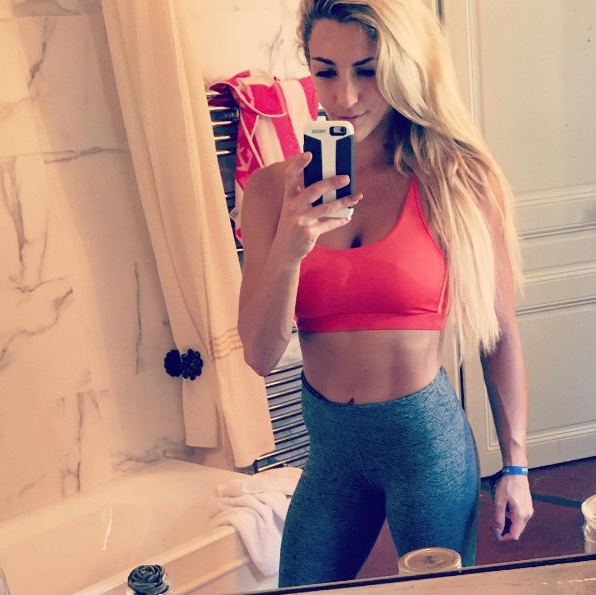 What are your future plans?
I am taking the year off competing to focus on my glutes and create a better over all package. Every time I get on stage I want to look better than the last time and make huge improvements so time is needed to grow and develop. But I'll be back at the Arnolds stage next year.
Take us through an average day of yours:
My average day consists of cardio in the morning, meal prep, work and weight training in the evening, eat and sleep .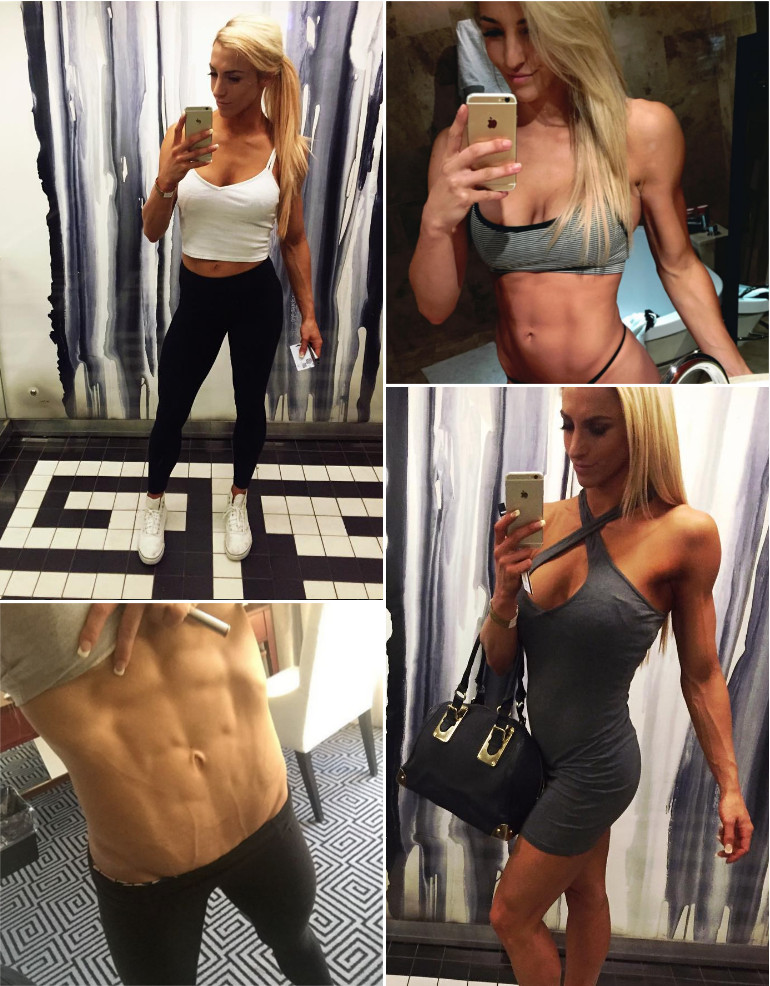 Give us a brief description of your philosophy on your diet:
My coach Jack Lotter is the brain behind my diet. Comp prep I eat a lot of different types of foods, we never neglect any food group. At the moment I'm on an offseason program where I am allowed to cheat twice a week 😛
What are your top Nutrition tips for gaining muscle?
Up your calories. You have to put on a little weight in order to grow so don't be scared to not always be competition lean.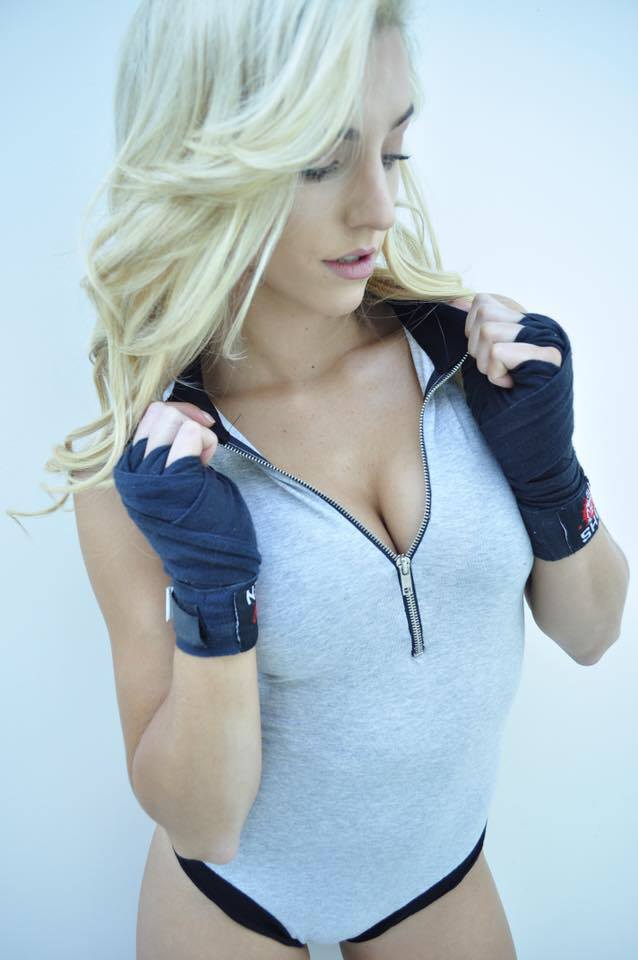 What are some common mistakes that women make when it comes to healthy nutrition and eating to lose fat, in your opinion?
I think women tend to eat less because they think they'll loose weight which is not the case.
A lot of women tend to cut out food groups like carbs because they think it will make them fat. If you don't understand nutrition I recommend getting a coach that does or going to a nutritionist.
What process do you follow when its time to start getting ready for a competition?
I am put on a carb cycling diet, where I have a high carb, moderate carb and low carb day. I tend to eat most of my fats for the week on my low carb and rest days.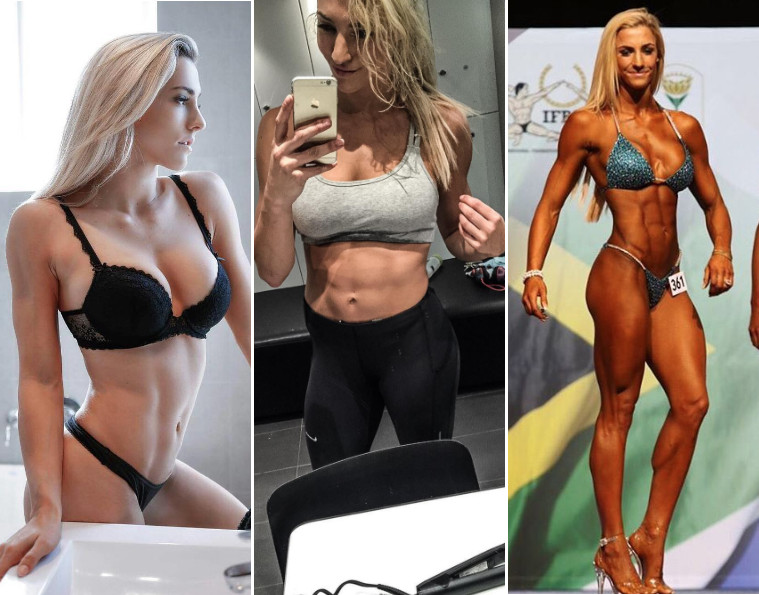 What supplements do you use and think are necessary for a beginner?
I use bcaas, amino energy, whey protein, glutamine and pre workout. I believe one supplement people should not go without is BCAAs.
What are your top training tips when training during comp prep?
There should be no difference in the effort level of training if you are competing or not. Consistency is key and every session you do, you should be giving it your all like it's your last.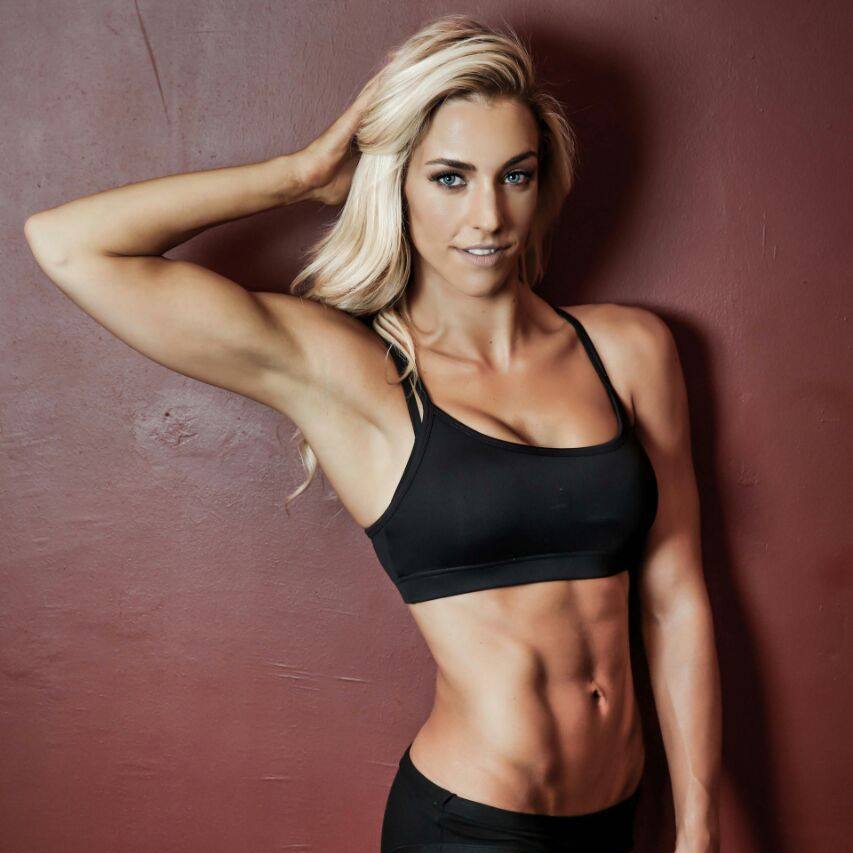 Give us a brief description of your philosophy on your training and on average how long do you workout for?
During competition prep I do an hour of cardio and an hour weight session. When I am not competing I do cardio every now and then, I love the feeling after cardio so I try do it everyday even if its 20 minutes and my weight training never changes, I train an hour at night.
I go into the gym with a vision and a plan and I feel if you don't you're just wasting your time so make sure you know why you are there.
What are your 3 favourite exercises?
Deadlifts
Hip thrusts
Leg extensions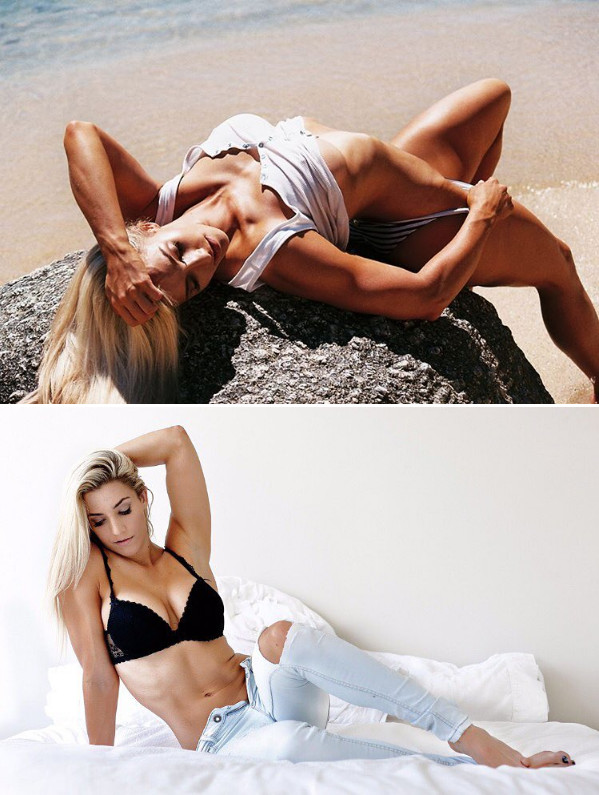 How often do you train legs? And What are your top training tips for developing strong fit legs?
Twice a week. I try go as heavy as possible on most exercises and lots of lunges!
What are some of the myths many girls fall prey to when it comes to trying to get a flat tummy and abs?
That training them all the time will give you abs. You already have abs you just need to diet properly.
Favorite male Fitness models or bodybuilders?
I think I have to give credit to our new South African IFBB PRO Earl Abrahams.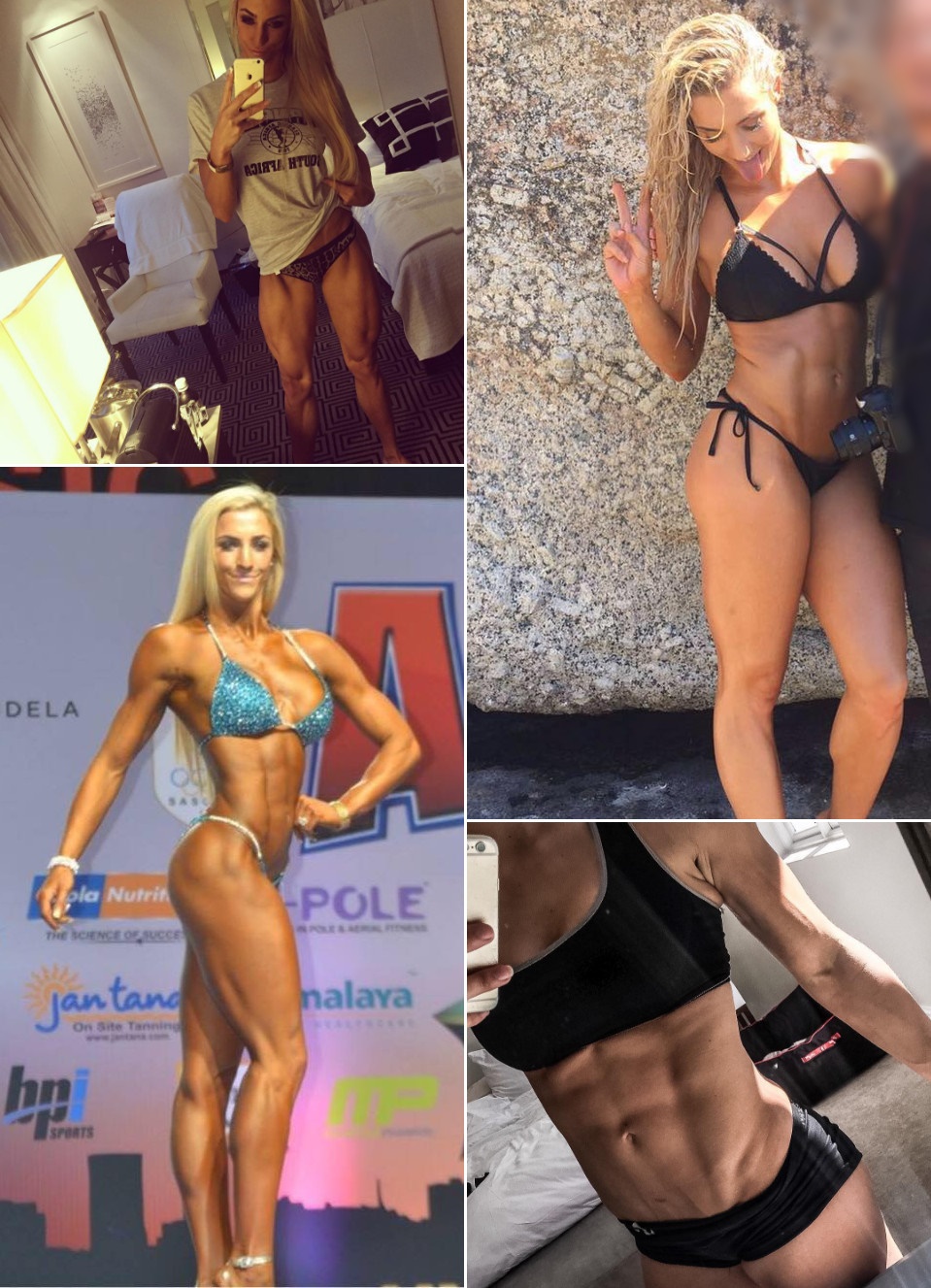 Favorite female fitness icon(s):
I go through stages but at the moment Anita Herbert.
Favorite Quote:
"Limitations only exist, if you let them."
Best piece of advice you ever received?
Trust the process and trust your coach.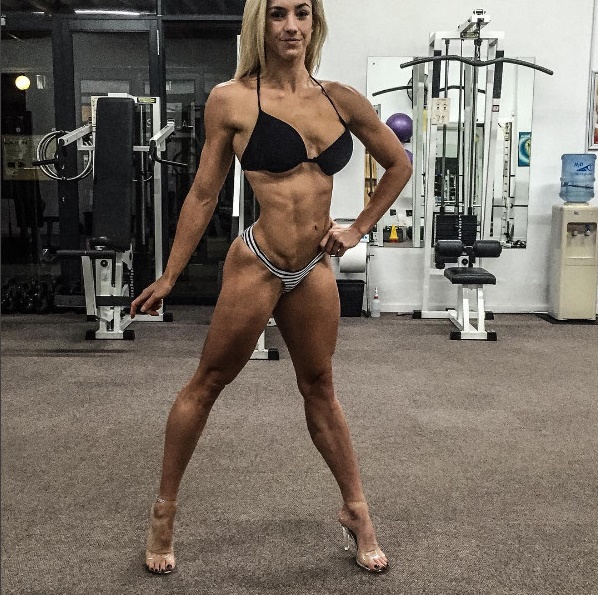 What competitions have you competed in?
Shameen Cape Classic | Fitness bikini over 172 | 2nd
Arnold Classic Africa | Fitness bikini over 172 | 2nd
Where can people get hold of you?
Photography credits: