Name: Robert Smith
Age: 36
Height: 1.72 m
Current weight: 92 kg
Current city: Cape Town, South Africa
Occupation: Director
How and when did you get started in training and fitness?
I started in fitness in 2014. I had previously been quite over weight and after dropping 20 kgs I was looking for something to keep me motivated and push me to achieve more. I watched my first fitness show in 2013 and decided to give competing a try.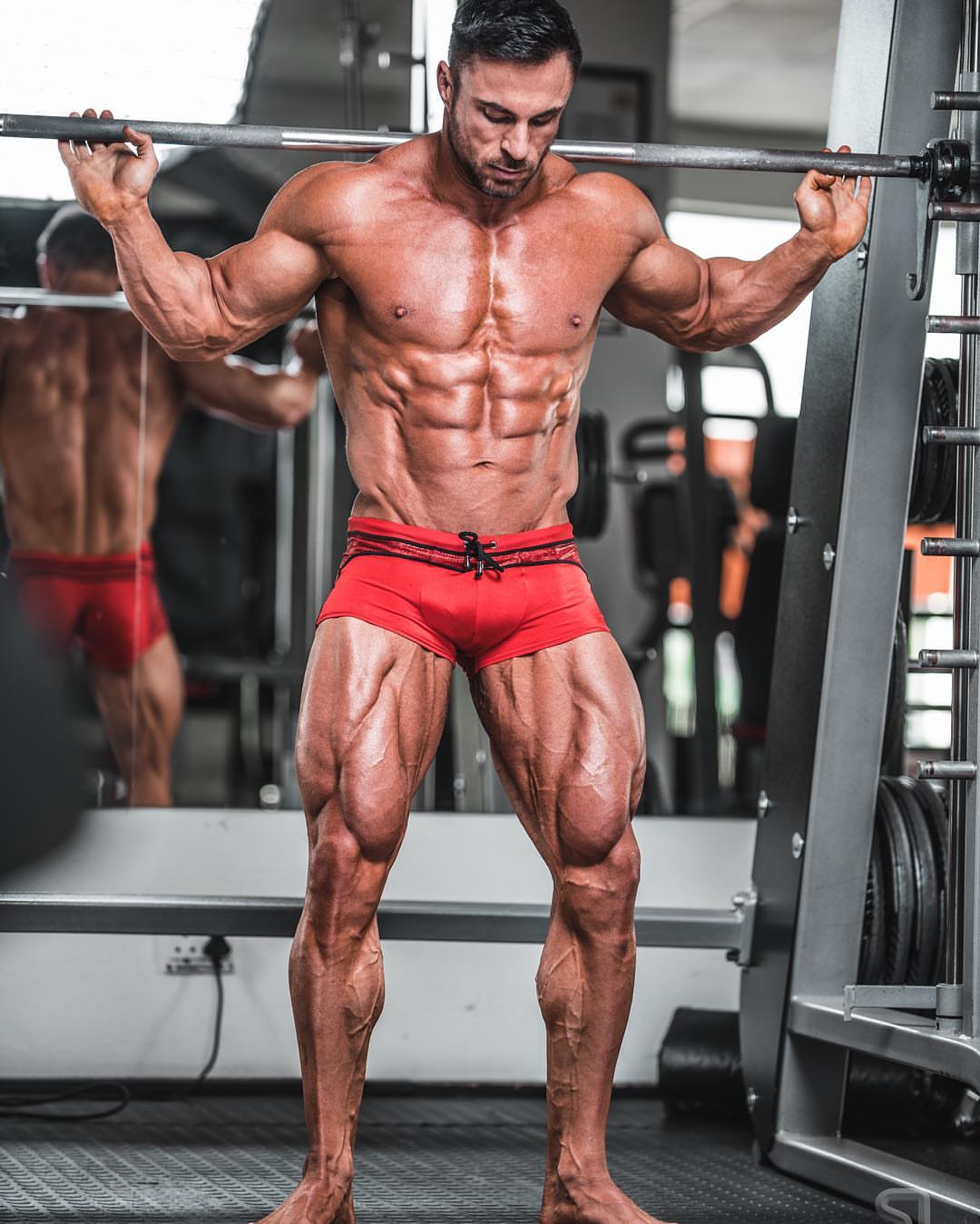 What made you decide to compete? And how was the prep for your first competition?
Watching a friend prep for a show was my deciding factor. I watched him prep and was amazed at the discipline and mental focus that this sport required. I was up for this challenge.
My first prep was terrible! LOL. I did not know what to expect and even with guidance from a coach I was questioning everything, I was tired and moody. The last 3-4 weeks were the worst.
All I did was moan about how terrible prep was and that I would never do this again. I even remember telling myself whilst I was back stage that this was the one and only show I would do.
Needless to say, I still got on stage and as soon as I got off stage I asked when the next show was. 😉
Do you ever lack motivation on some days? How do you deal with this?
YES. I am human, life is not easy. Being self-employed, running a business all day and training twice a day is tough. Thankfully I am a very self-motivated and driven individual. I love setting short, medium and long term goals for every aspect of my life.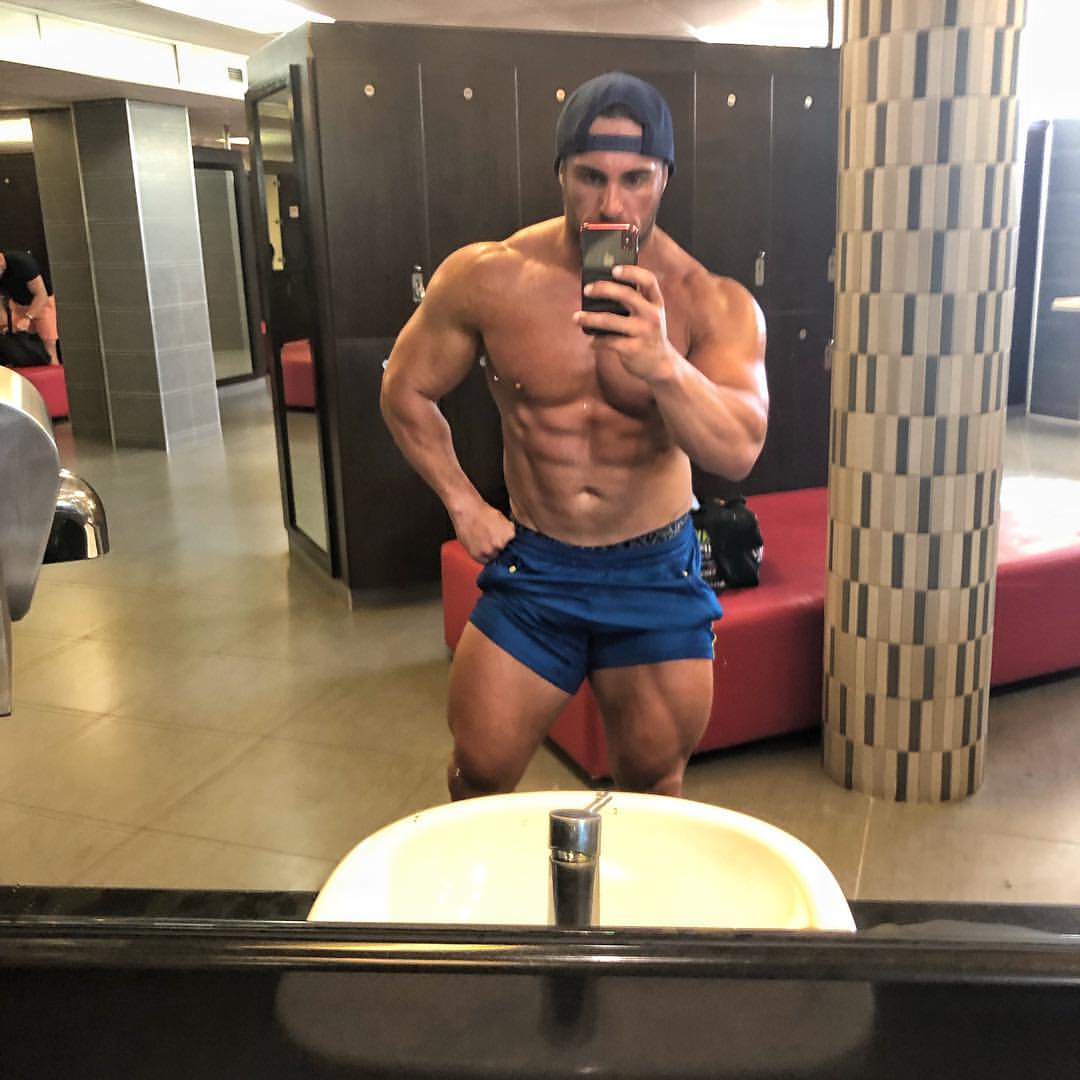 Who has been your biggest influence/support in your life and how did they affect you?
I have been fortunate that I have had an amazing amount of support from all my friends, family and staff. Their support during my preps have been a driving factor for me to push harder.
I never like to let anyone down, especially not those closest to me.
Have you had many setbacks at all? How did you deal with them if you did?
Fortunately, I haven't had any set backs in my fitness career. I however have experienced other set backs in life that have indirectly affected my motivation to train.
This is when I get back to basics and focus on just getting my ass to gym rather then focusing on what an amazing workout I am going to have. After all any workout is better than no workout.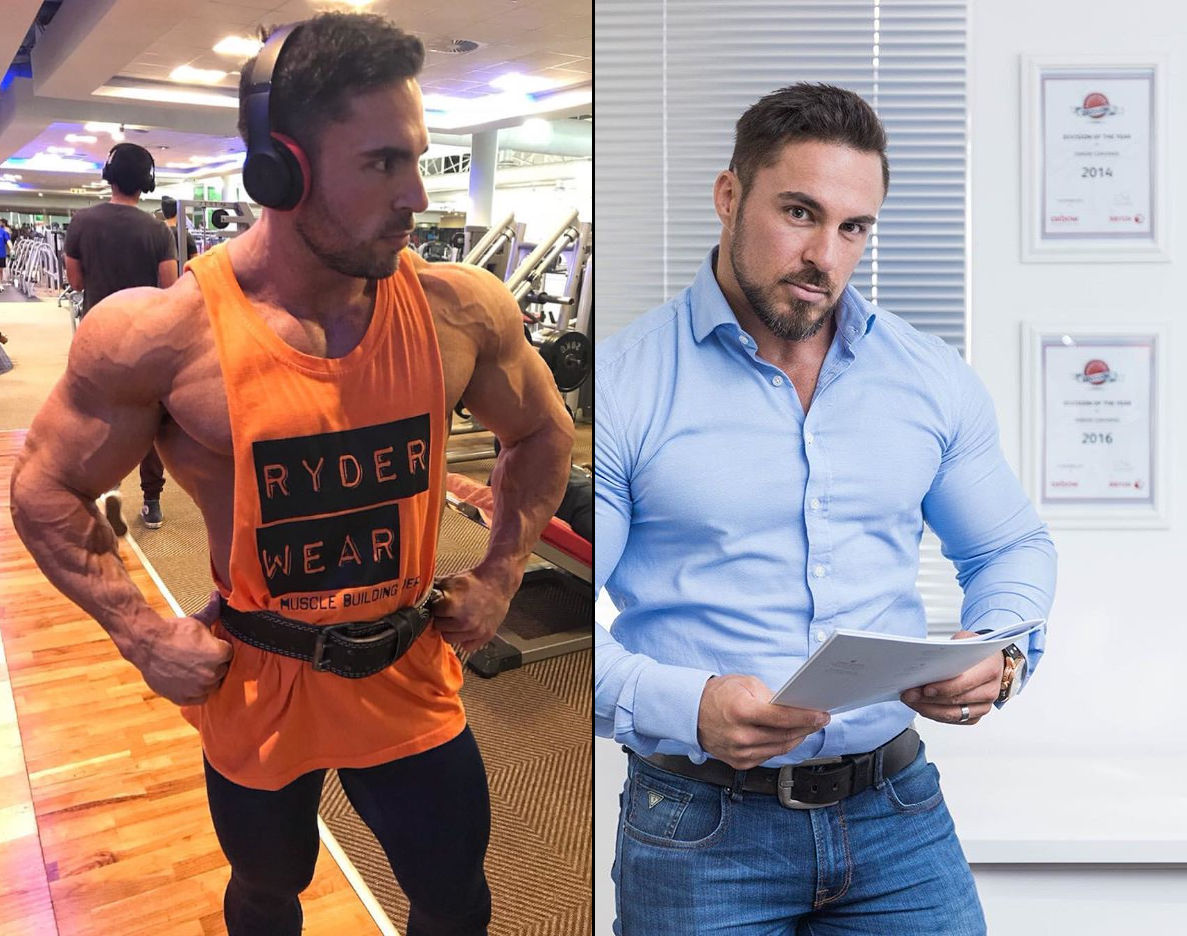 What are your future plans?
I plan to compete at WBFF Worlds. It has always been a dream of mine to stand against the best of the best on the world stage. Career wise I plan to slowly grow my business and create a positive happy work environment for my staff to enjoy.
Tell us a bit about your journey of competing up to your Wbff show and winning your pro card and status:
I did my first WBFF show in 2015, it was a massive eye opener. The level of athletes was unrivaled to any other show I have competed in. I did this show with no expectations of winning but rather to gauge where I am as an athlete.
After placing top 10 I was now even more determined to come back the following year and achieve my pro status. 2016 rolled on and it was time to jump on stage again. I trained harder and was more disciplined with my food. I jumped on stage thinking I had a real chance.
It was one of the toughest line ups I have ever faced with 40 muscle model athletes competing for their pro status. I placed 4th and unfortunately missed the pro card by 1 place as they award 1st, 2nd and 3rd with pro status. I was shattered with disappointment but I got over it and was already thinking about my next show and what I would change to come back better.
After a short break WBFF had their next show in 2018. My prep started in January. If i thought I trained hard for previous shows this was next level. I pushed past my point of comfort and my diet was 100% according to my plan.
This time I would leave no stone unturned. My game plan was to be show ready a few weeks out. Slow and steady wins the race they say. The rest as they say is history and I am now proud to be apart of the WBFF Pro family.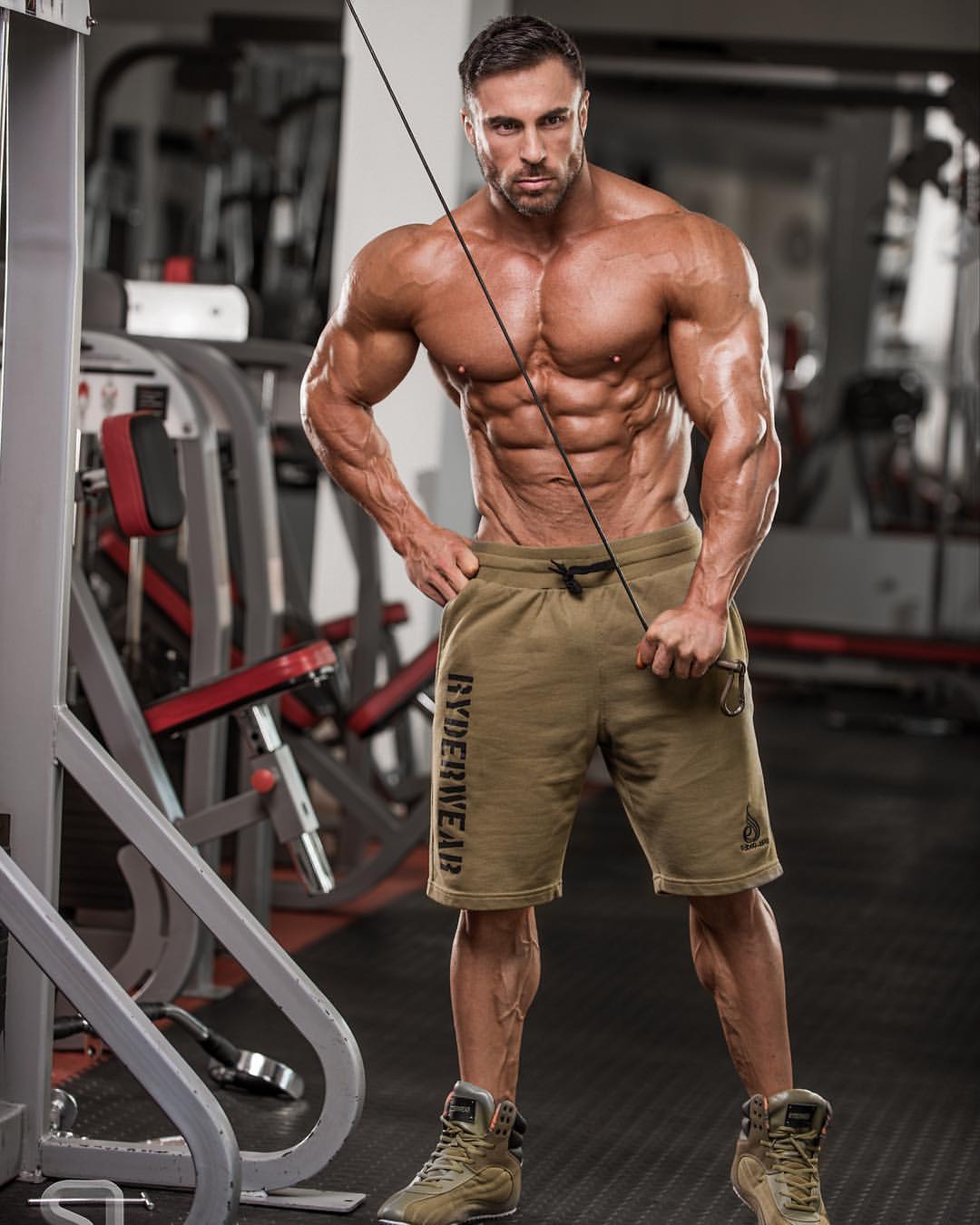 What process do you follow when its time to start getting ready for a competition/photoshoot or to just lean down?
My training doesn't change dramatically from when competing to off season. I always change my training program to keep things interesting or to focus on what I believe to be weak areas. My diet is pretty constant also. I still eat a mixture of protein, carbs and fats but will restrict my junk food intake when competing to 1 cheat meal per weak. During the weak I will stick to my meal plan 100%.
Take us through an average day of yours:
I wake up at 05:00, press snooze twice and roll out of bed at 05:20.
Get up, make a cup of black coffee and get ready for morning cardio at 06:00.
Generally, do between 40-60 minutes fasted cardio. I shower at the gym and get to work by 08:00.
The chaos starts and the hustle never stops but I still get all my meals in during the day.
Work generally finishes for me at about 4 pm after which I eat my preworkout meal and get ready for gym again.
This session is where I have my therapy session and take out all my frustrations on the weights. Once done there I head home to unpack bags, have dinner, prep for the next day, shower and get back in bed to repeat the process again.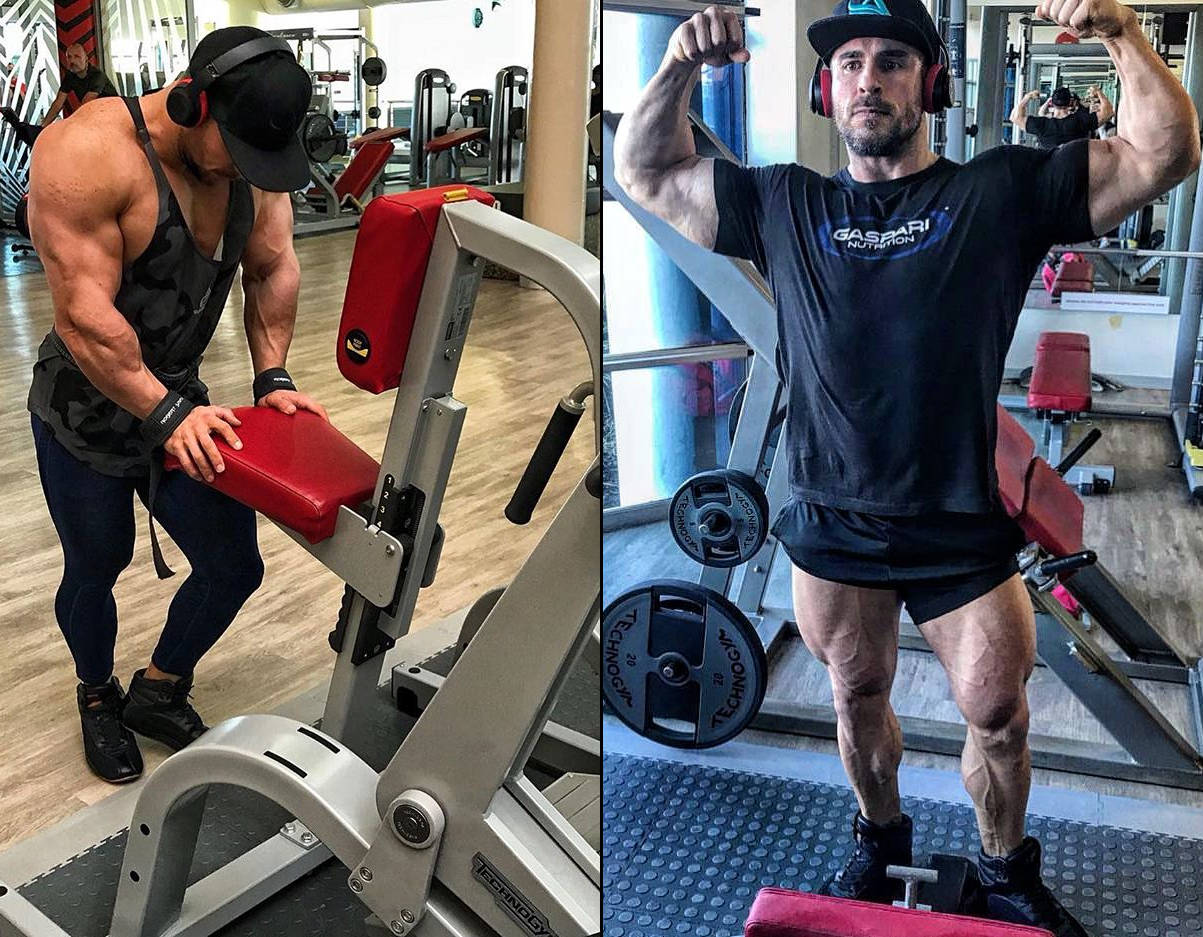 Give us a brief description of your philosophy on your diet:
No philosophy needed, just keep it simple and balance is key.
An average days food is as follows:
Meal 1:

10 egg whites
1 whole egg

Meal 2:

200g tuna
Greens
50g basmati rice

Meal 3:

200g chicken
200g baby potato

Meal 4:
Meal 5 (preworkout)

50g cream of rice
20g almond butter
40g Gaspari Precision proteinMeal 6:
200g Lean steak
50g basmati rice
Greens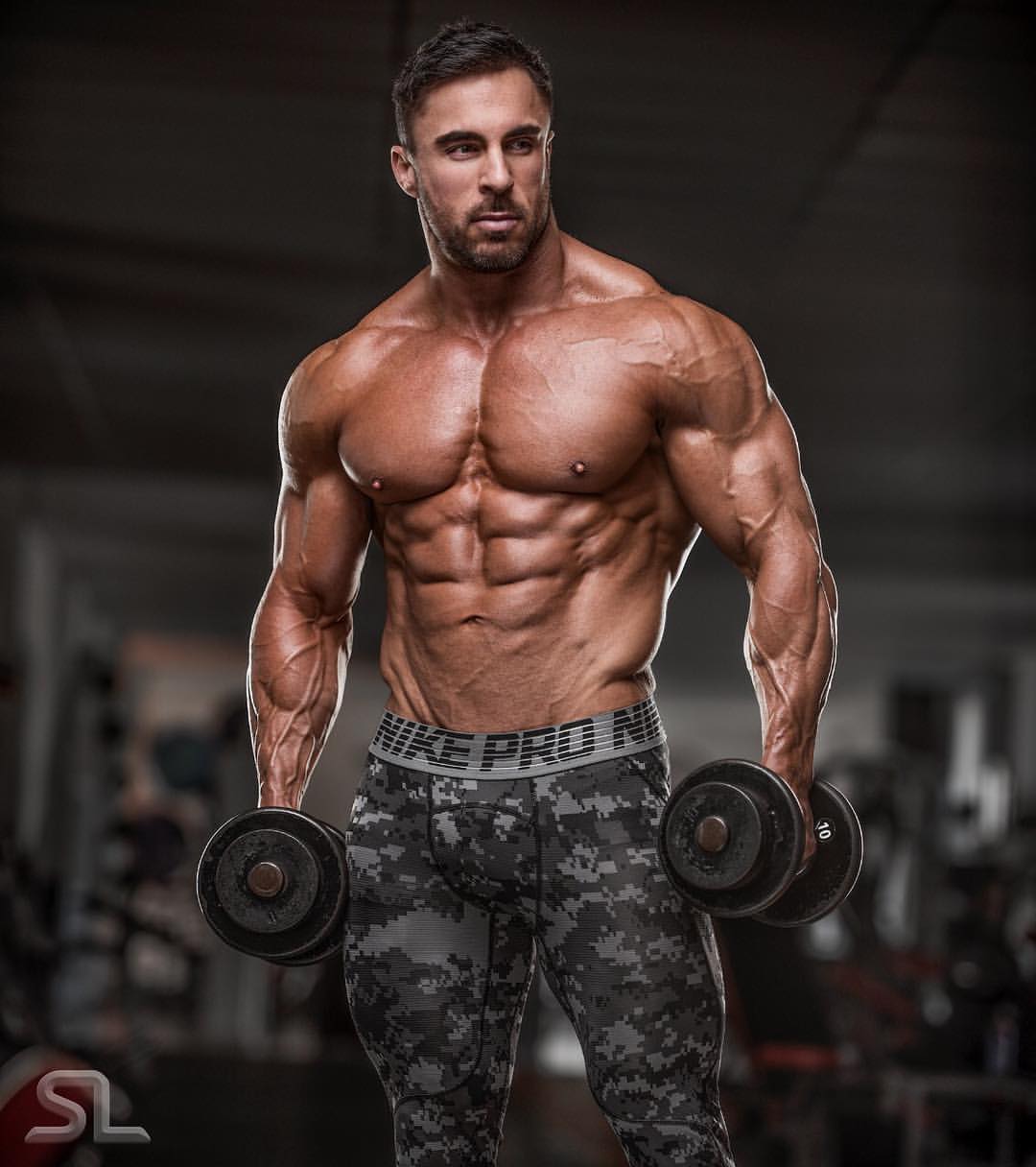 Do you use many supplements? What are the essentials in your opinion?
I am sponsored by Gaspari and therefore use all their supplements.
Essentials for me:
Gaspari Precision Protein
Gaspari SuperPump
Gaspari Glycofuse
Gaspari AminoLast
Gaspari Anavite (Multivitamin)
Give us a brief description of your philosophy on your training schedule, how many times a week do you workout for and how long are your training sessions?
Generally speaking I train 3 days on and 1 day off. My sessions are planned and therefore with the right intensity (and the gym not being crazy busy) I can complete my workout in 60-90 minutes depending on the body parts being trained.
What are some of the mistakes you see guys making when trying to get pick up size?
I have made this mistake myself but over eating because you are "bulking" is a common mistake. Gradually increase your calorie intake in small increments is what I find works best in order to not put on unnecessary fat and retain water.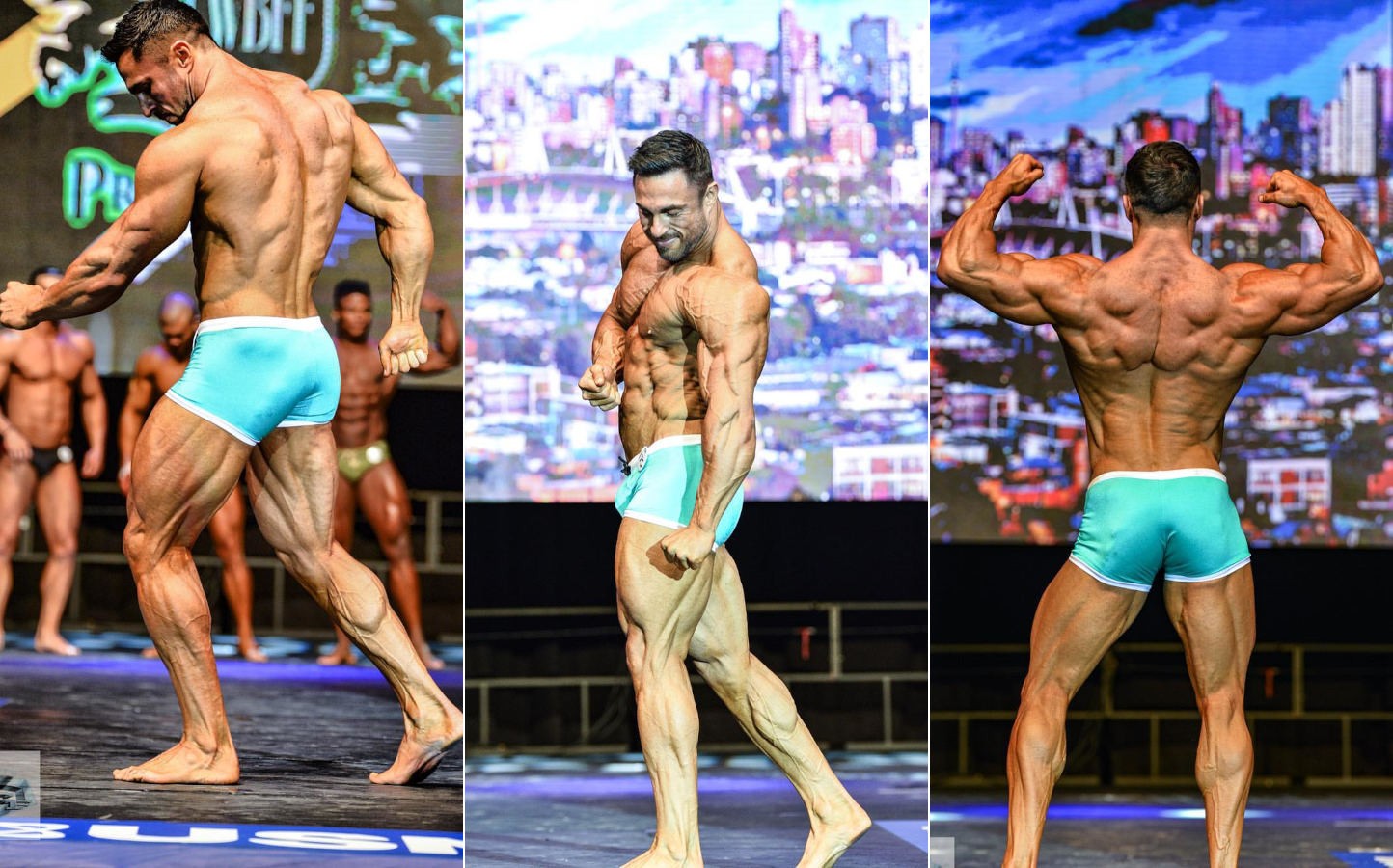 What are your top tips for getting shredded?
Its simple maths, burn more calories than what you consume. Still get your balance of proteins, carbs and fats. Listen to your coach!
What are your three favourite exercises and why?
1. Cable fly's at different angles
I can hit all areas of the chest and I get a pretty good pump.
2. Leg press
My legs are one of my strongest muscles so I can really stack on the weight here.
3. Seated single arm lateral raises
Enjoy the concentration and control I get from being seated.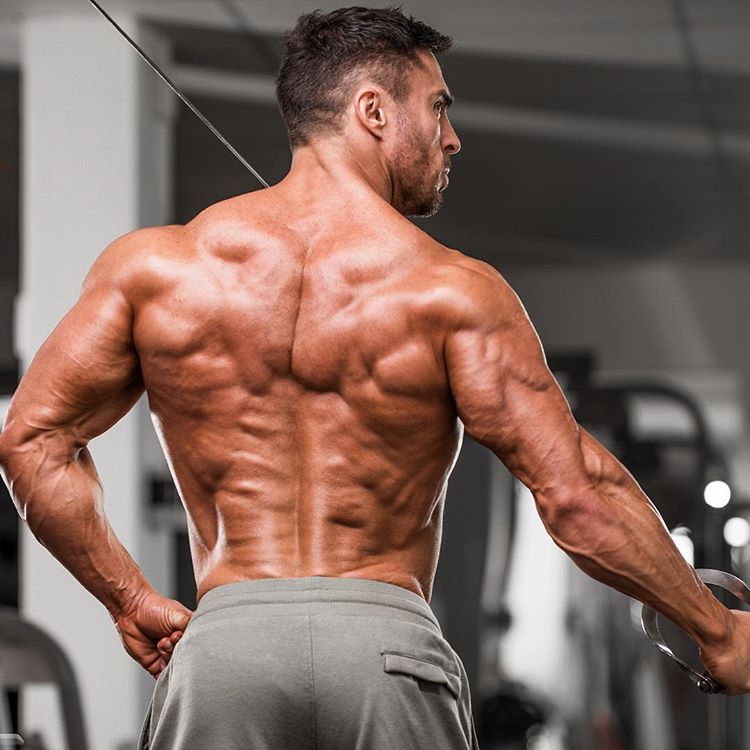 What are some of your Chest exercises and chest training tips?
Chest press machine
Incline dumbbell bench press
Hex press
Dumbbell fly's
Cable cross overs
Floor dumbbell press
Make that mind to muscle connection. Focus on squeezing your chest at the peak of its contraction. You will know and feel when it's working.
Don't rush the movement. Be deliberate and controlled.
Do you include much cardio into your training routines?
Yes, currently doing 40-60 minutes fasted cardio 5-6 times per week.
What is the most common question you get asked?
What supplements can they take to lose weight?
My response:
What is your diet like and how many calories a day are you eating? There are no shortcuts to losing weight and although supplements assist you with your nutrition requirements they do not replace food and a controlled meal plan.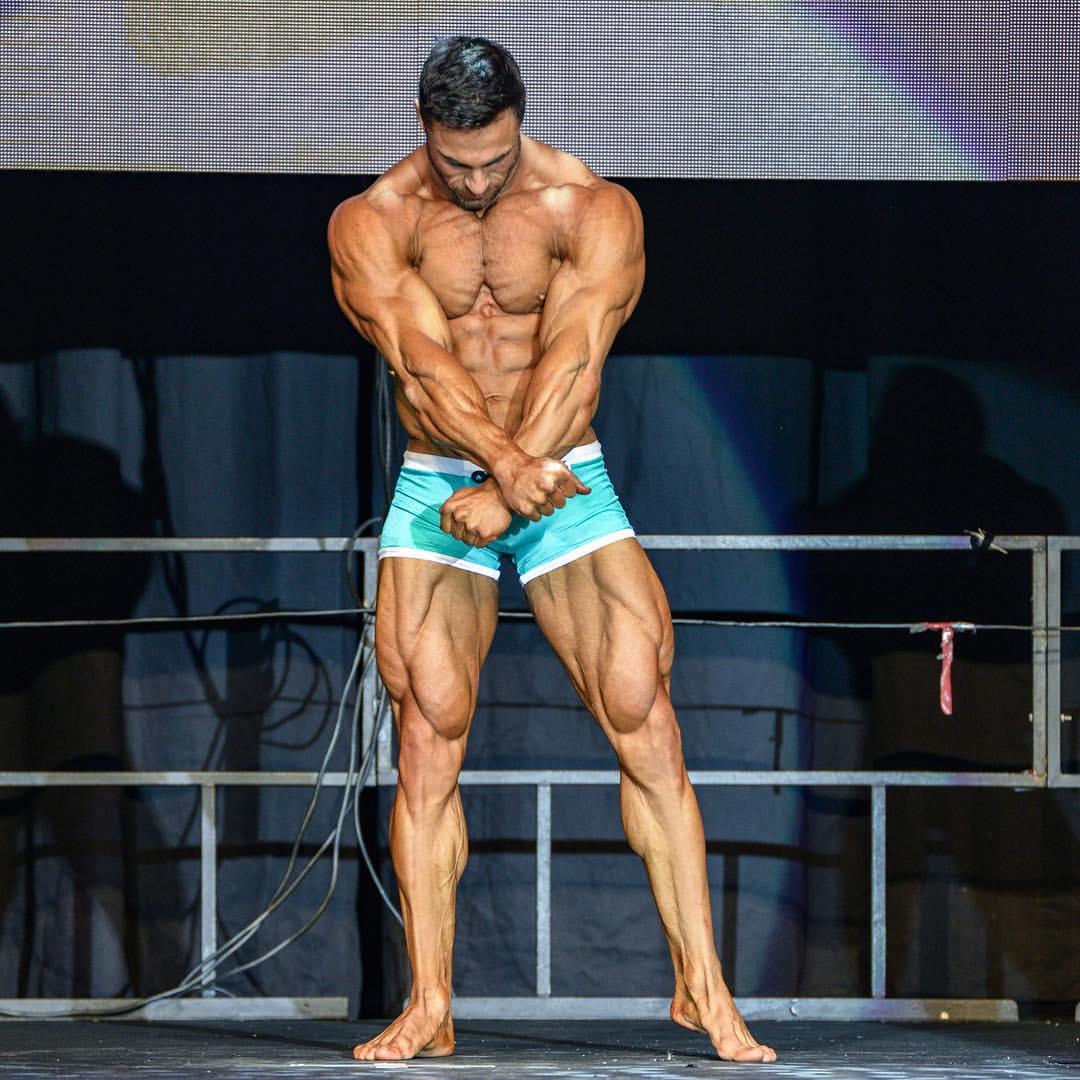 Favorite Influential bodybuilders:
Favorite Quote:
It's an oldie but a goodie:
"Failing to prepare is preparing to fail."
Favourite female fitness icons: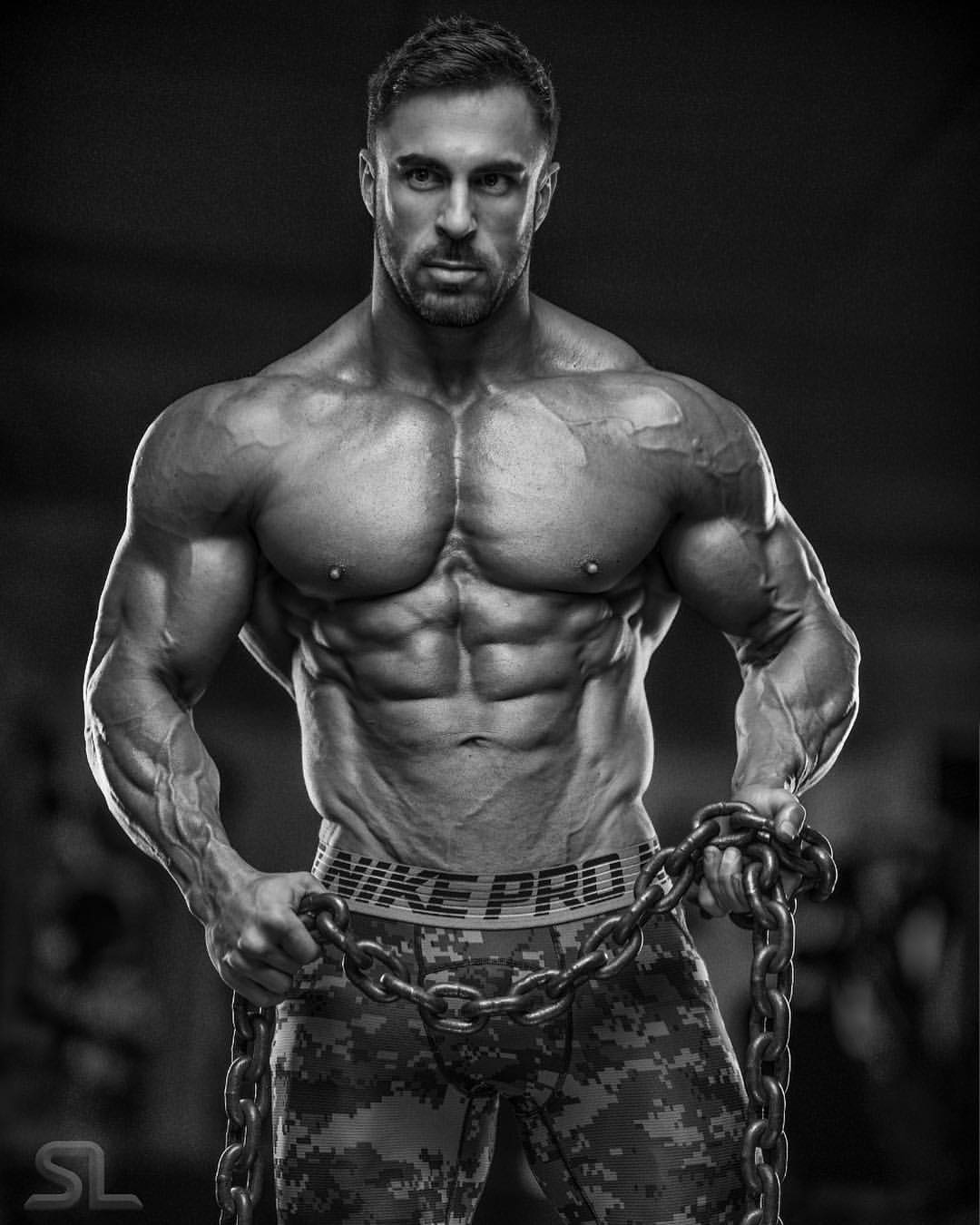 Best piece of advice you ever received?
Be patient and follow the process. During this process we get impatient and expect results daily. Rome was not built in a day and you won't achieve results in a day but you will make daily progress and achieve your results over time.
What advice would you give to someone unsure where to start in the gym and maybe a little intimidated by the gym and the people?
Get a personal trainer for a session to two, just to allow you to become familiar with the equipment and how to use it.
Once you find your way around your confidence with grow and you will be just fine.
Where can people get hold of you?
Photography Credits:
You May Also Like: