This review looks at a vegan rice protein powder, more specifically Organic Life Nutrition's Rice Protein Powder. This is the first rice protein powder that I have ever tried, so this should be interesting. Protein shakes are a great way to add to your daily intake of calories, and add just what you need. There is no need to overdo it on the protein, but sometimes we may find ourselves needing a little extra, especially on days where we may have trained a lot harder than usual for instance.
"It is a highly versatile protein source, being easily digested and gentle on the stomach, and is thus a great alternative to animal derived proteins. It is an ideal option for vegans, as well as those with various food allergies & intolerances, who are wanting to increase protein intake. Organic Life Rice Protein Isolate is low in fat, virtually carbohydrate free, has 24 g of protein per serving, and can be easily mixed into your favourite beverage or baked snack to boost protein intake.

This product is intended to be used alongside an active lifestyle and a balanced diet."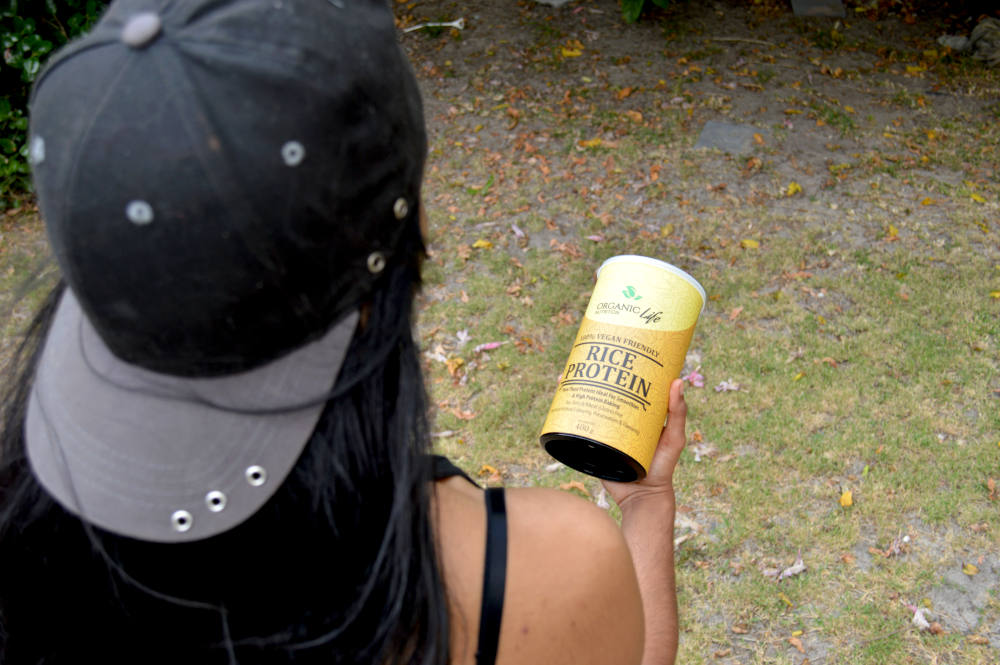 Flavors and Sizes
The protein powder is available in 400 grams and is unflavoured.
Mixes
The protein powder is quite fine, and mixes well with no lumps or bubbles at all. It mixed well with both water and Almond milk, and mixes very well in a blender when added to a smoothie.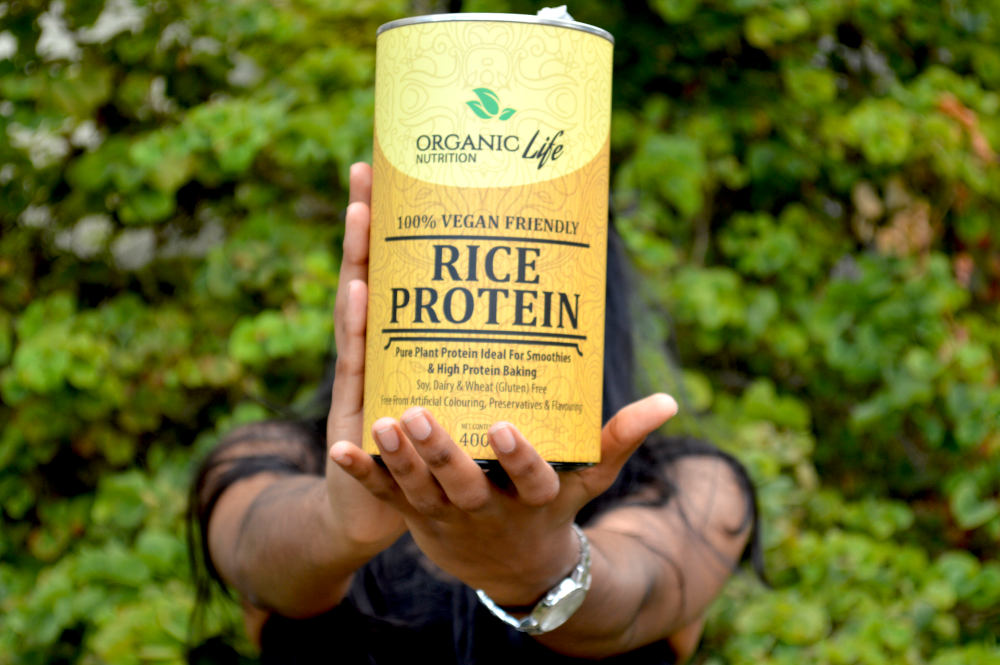 Taste
In terms of the taste, I quite like it as there is very little actual taste :p Meaning that there is no after taste, or for example, with some pea protein powders, I could still sense a 'pea' taste even when the powders were flavoured.
It is great to add to smoothies as you can flavour it as you wish. I personally like to add some cocoa powder to mine along with some fruit to make a super smoothie!
Protein content
This is the part that I was most concerned with, the PROTEIN and nutritional values.
It has a relatively good nutritional profile, carrying about 80 grams of protein per 100 grams of powder.
Per serving (2 heaped tablespoons = 30 grams) it comes down to 24 grams of protein, which is great and is quite sufficient for one serving.
Extra Nutritional values
The extra nutritional values are just as important as the protein content.
The carbohydrate content is just about 2.5 grams per 100 grams while the fat content is at 3 grams per 100 grams.
It has no added ingredients or preservatives or artificial sweeteners.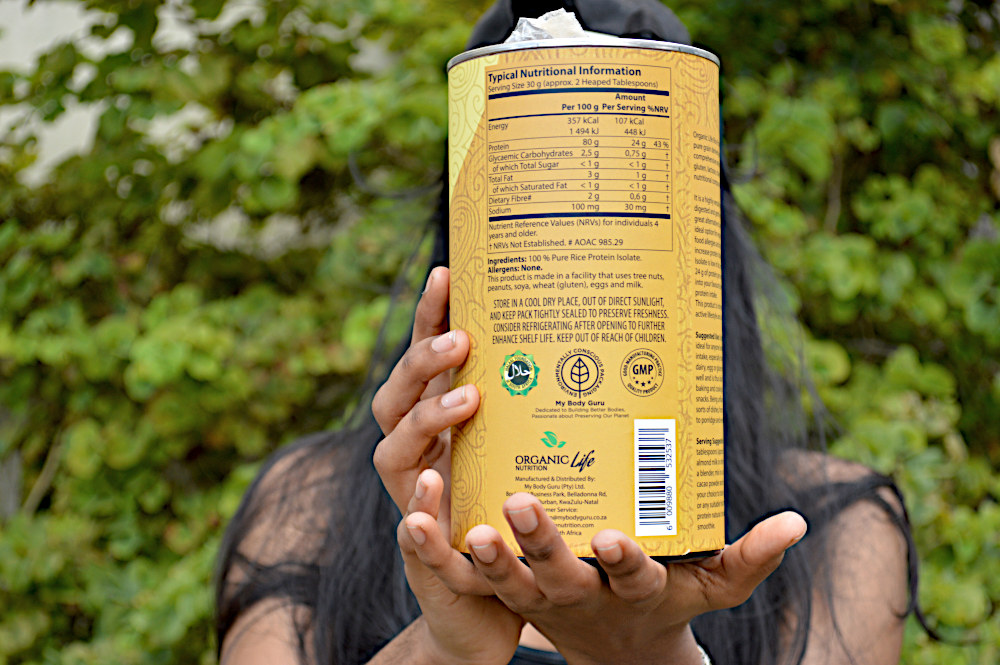 Affordability
The 400 gram tub costs ZAR 120 (in Dischem) giving you 13 servings per tub, that's just over ZAR 9 per shake!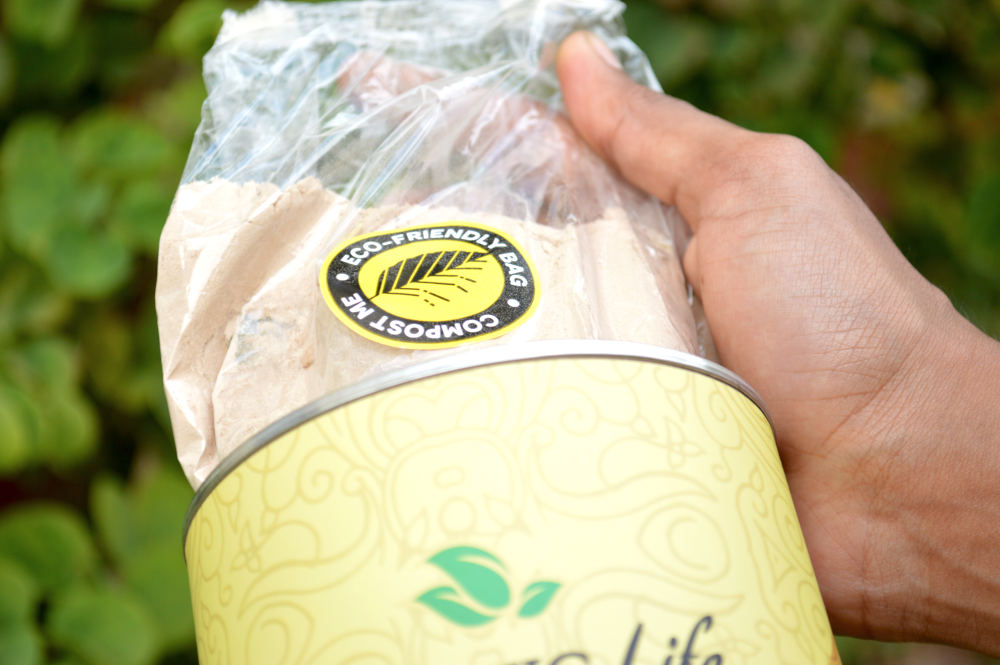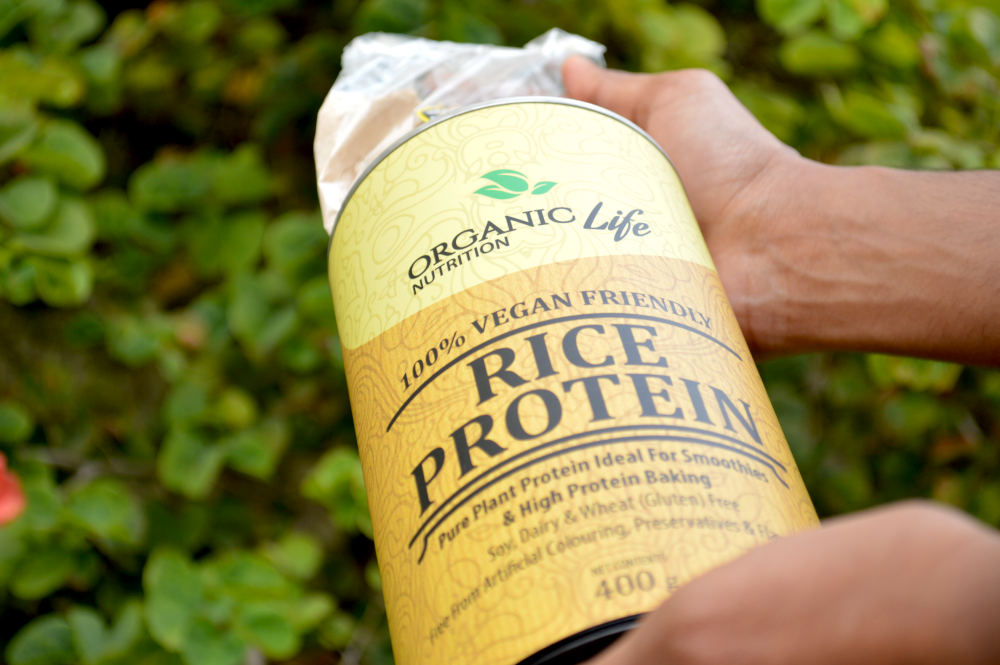 Final Thoughts
I really do like this powder powder. It ticks a lot of boxes for me, in terms of the following:
Taste (no after taste and I can flavour it how I want).
Easy to mix.
More environmentally friendly, being plant based and by using compostable packing.
If you enjoy making smoothies and adding your own natural flavours, be sure to give this protein powder a try!
You May Also Like: