This review looks at a different sort of protein powder. It is a two in one so to speak. It is on Ultimate Nutrition's Protein Fat Burner powder. The protein fat burner is a protein shake that has added ingredients to assist with fat loss.
"This naturally-flavored and naturally-sweetened protein fat burner contains 25g of high quality protein, which packs a powerful combination-ratio of whey protein concentrate, whey protein isolate, and hydrolyzed whey protein specifically designed for rapid absorption to promote the ULTIMATE lean muscle GAINS. This revolutionary protein powder combines the calorie-burning effects of Synephrine with the fat-incinerating complex of Green Coffee Bean, Green Tea, and Choline Bitartrate to rev up even the most sedentary metabolism!"
I think it may be a bit subjective, on whether the two go together, but it may help if you think of it like this. When people are aiming to lose fat and they are reducing their calories gradually, there will come a time where they may want to be able to have more protein at a meal, thus may invest in a protein powder to help achieve their protein requirements each day. Then, later on they may find they need a little extra boost and will invest in a fat burner or some sort of stimulant (hopefully a more natural one), or even caffeine. So now imagine these two combined into one.
"Synephrine, an alkaloid occurring naturally in plants, has been shown to increase calorie burn by 216.67% in resting metabolic rate. Protein Fat Burner's fat-incinerating complex is headlined by the plant extracts, Green Coffee Bean and Green Tea. Green Coffee Bean performed exceptionally well in a recent 60-day study as the mean reduction in weight soared to 5.7% compared to control. Green Tea, on the other hand, has been touted for its own waist-shrinking abilities with the potential for a 4.48% decrease in waist size. Choline Bitartrate completes the weight-shredding trio with a twist of its own." Read more on their website.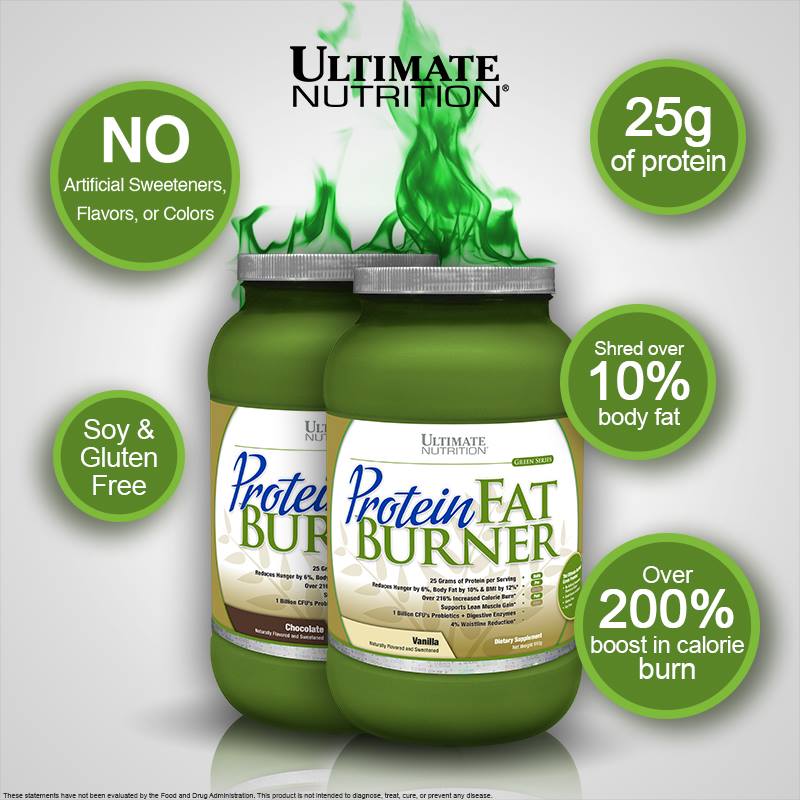 Flavors and Sizes
The protein powder is available in 910 grams and in two flavours, namely chocolate and vanilla.
Mixes
The protein powder is quite fine, and does mix well with no lumps or bubbles at all. It mixed well with both water and Almond milk, and mixes very well in a blender when added to a smoothie.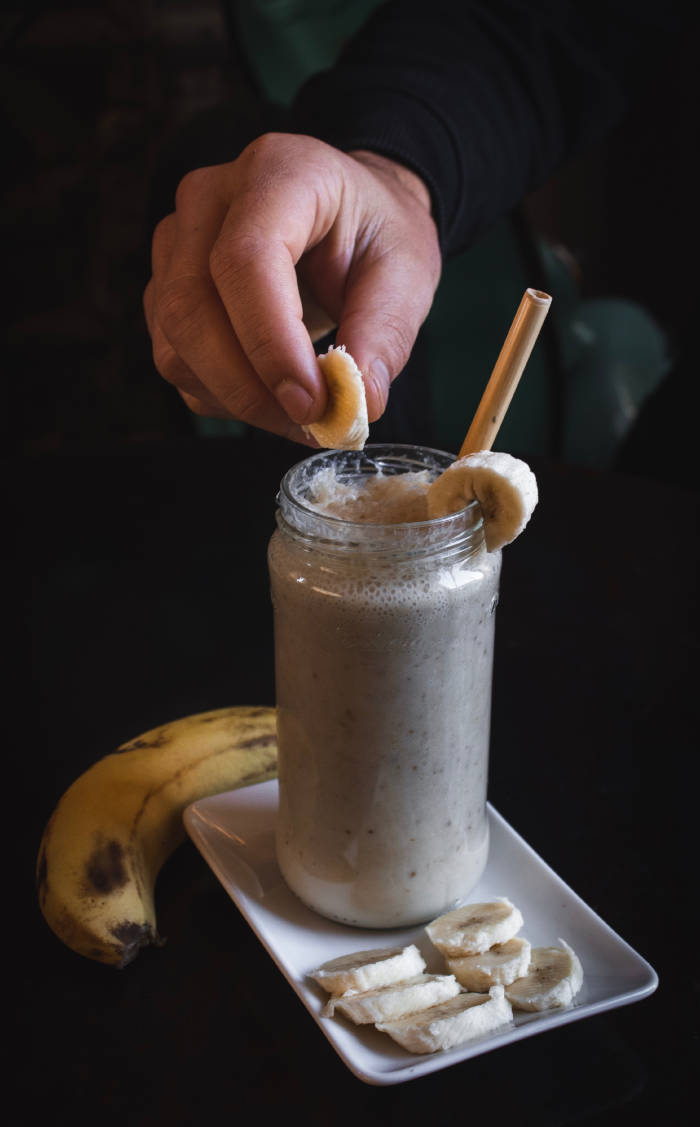 Taste
In terms of the taste, the chocolate flavour tasted pretty good, it was not too sweet as some powders can be. It also did not have a bad after taste, which many many protein powders can have, especially the ones that do not get that chocolate taste right.
Protein content
This is the part that I was most concerned with, the PROTEIN and nutritional values.
It has a relatively good nutritional profile, carrying about 73 grams of protein per 100 grams of powder.
Per serving (1 scoop = 36 grams) it comes down to 25 grams of protein, which is great and is quite sufficient for one serving.
Extra Nutritional values
The extra nutritional values are just as important as the protein content.
The carbohydrate content is just about 11 grams per 100 grams, slightly more than the fat content.
Also included in the ingredients is a blend of various vitamins and minerals that make up the 'fat burner' portion of the powder. There are other ingredients such as Green coffee bean, Green tea and Synephrine among others.
Basically these will stimulate your body's temperature giving you energy and allowing your 'metabolism to burn more' calories, hence the fat burner component to it.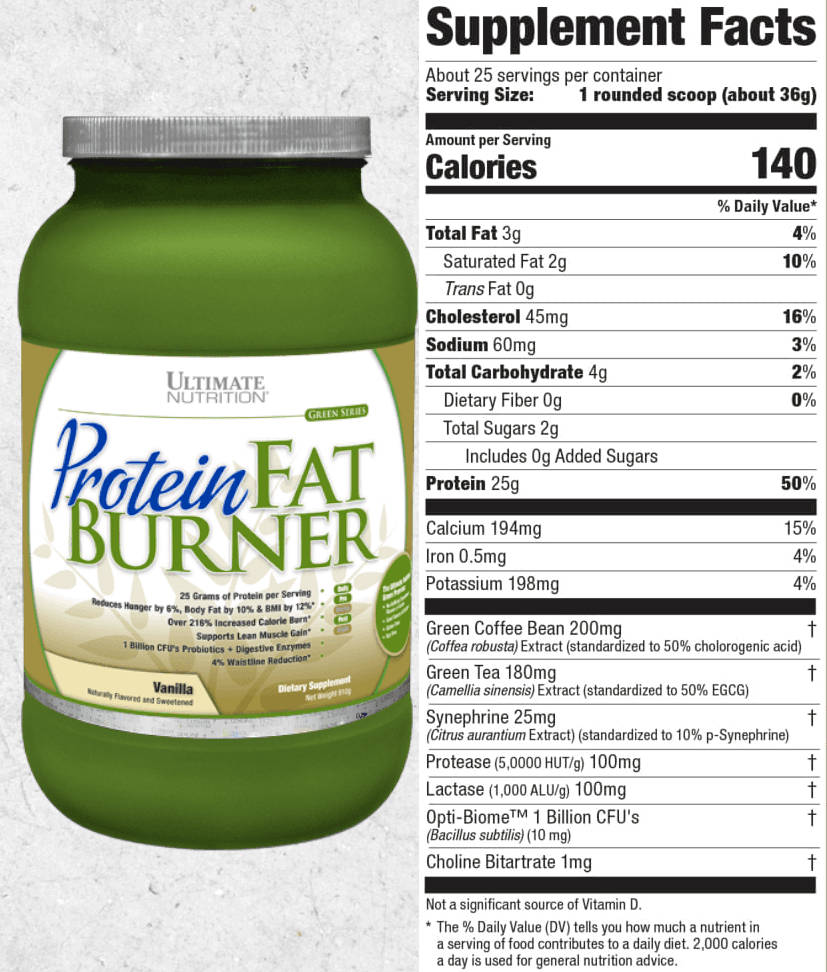 Affordability
The 910 gram tub costs USD 34.99 giving you 25 servings per tub, that's just over USD 1.40 per shake!
If you are not in the States, you can also purchase on Amazon for about USD 29.99.
Final Thoughts
All in all this is a great protein powder to use. It has the added 'fat burning' properties yes, but do remember it will not suddenly make a huge difference and get you incredibly shredded or help you lose fat fast. Your base should still be adequate and sound nutrition and a good and consistent training plan, that you follow of course.
Fat loss will come over time, but this supplement can certainly help you meet your protein requirements and allow a great deal of convenience with your eating, as well as the added benefit of giving you a little push with your energy if that is what you need.
Photos by:
You May Also Like: