Name: Karien van der Wal
Age: 40
Height: 1,70 m
Current weight: 63 Kgs
Occupation: Online coach and Personal trainer
What made you get started with training and living a more healthy lifestyle?
I just got really tired of being so uncomfortable in my own skin and being overweight and feeling uninspired and tired all the time. I wanted a challenge and something new.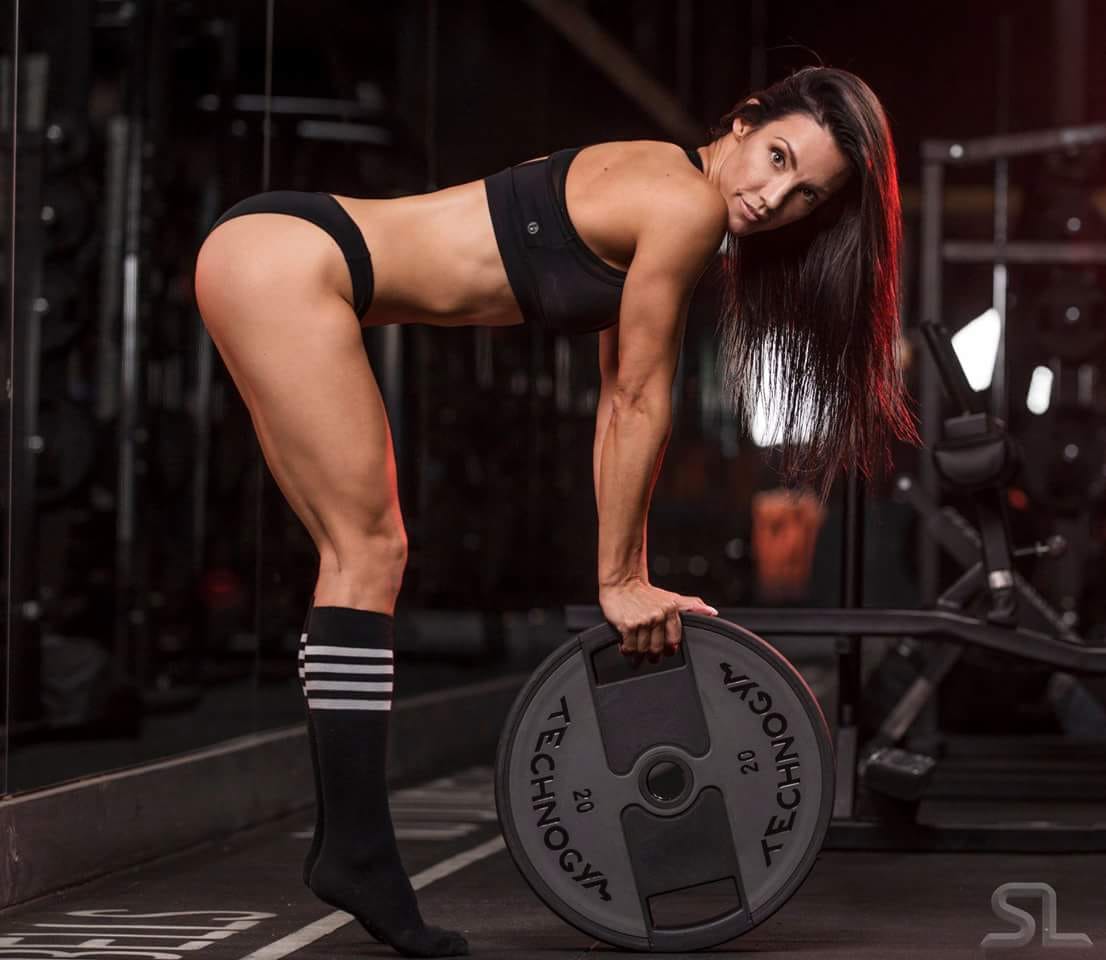 What made you enter your first show and when was it, and how did the prep and competition go?
My first show was in 2013. It was the IFBB 'gold-plate-millennium.'
I was really nervous and insecure. I forced myself to do it to gain confidence and to challenge myself. I was much skinnier with less muscle.
I entered the beach-bikini division and to my surprise I got 5th place.
Who has been your biggest influence/support in your life and how did they affect you?
Well mostly my husband and children. They always say they are my biggest fans. They understand when I prep for competitions I can't eat pizza with them and drink beer and braai. They would even eat my fish and broccoli with me if necessary.
My kids are very proud of me, especially my 16 year old son who has also become a gym rat like me. My husband also loves the new fit and healthy lifestyle.That doesn't mean we never eat ice cream and drink beer though. Its all about balance.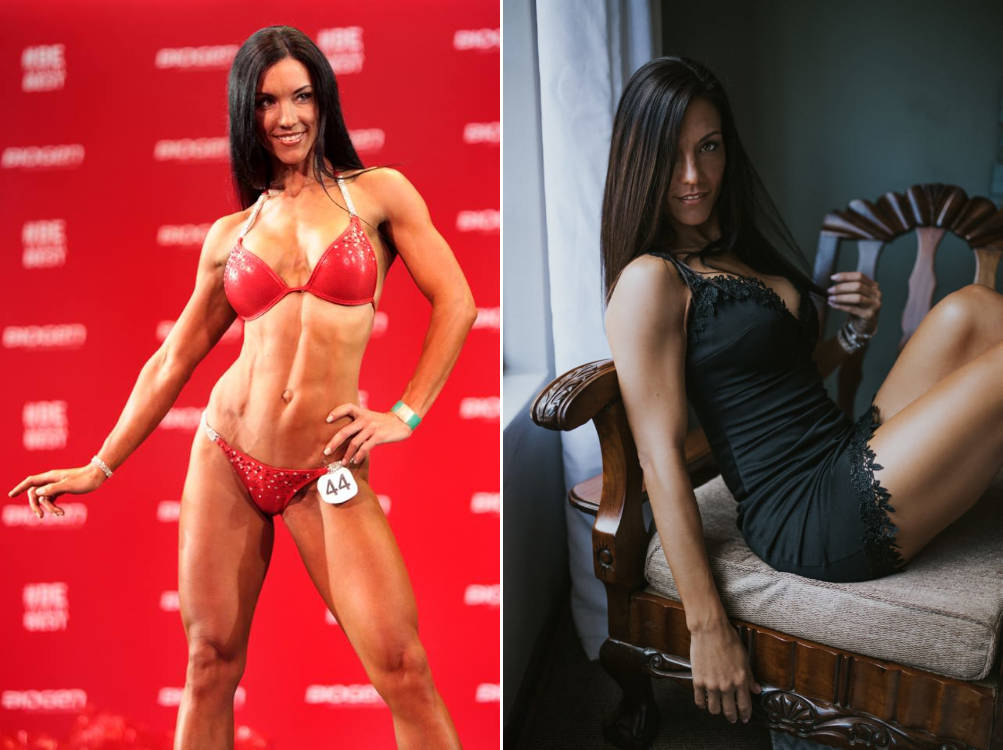 Have you had any significant setbacks? How did you deal with them and overcome them?
Well except for the occasional flu now and then, no not really. I did drop a 20 kg plate on my foot once and couldn't do certain exercises for a while, but I did what I can. It wasn't enough to keep me from training, even if it meant going to gym wearing my slippers.
How do you manage to balance all the aspects of life with your training and eating?
Its all about planning and time management. Meal planning and prepping is a big part of my weekly schedule. I don't double cook, my family also enjoys my eating habits when I'm not on prep for competition.
I plan my day ahead according to my kids activities. Luckily most of my work and clients are online, so sometimes I sit in my car at school working on my phone.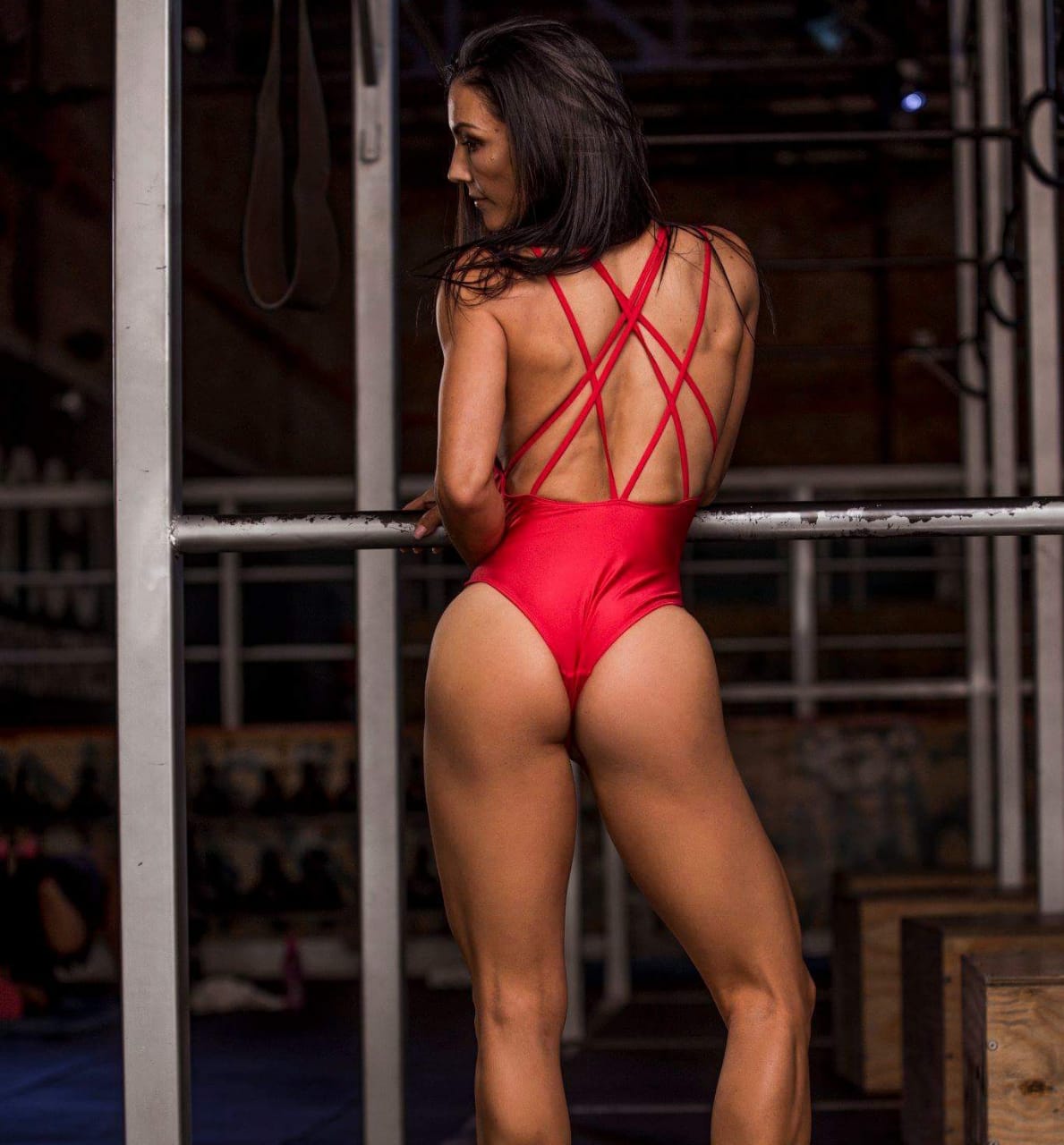 What are your future plans?
I'm currently looking at expanding my online business. I'm busy setting up my own website that will help me be of better service to my clients. I'm also planning to release a healthy food recipe book in 2019 and hopefully I will receive my Pro card next year.
Take us through an average day of yours:
I wake up at 5 am for some prayer time.
5:30 I wake kids up and start breakfast and make lunch boxes and take kids to school.
7:00 till 9:00 I see my personal clients.
9:00- 10:30 I do my weight training.
Thereafter I go home, eat my 11:00 meal, shower and start working with my online clients until 1:00.
1:30 I pick up kids from school.
Bring home and give them lunch.
I sometimes have to drive kids around in the afternoons. If not we go to gym for 1 hour where I would do some cardio or some sort of training with my kids.
3:00 go home and start preparing dinner.
5:00-7:00 see personal clients.
Tell us a bit about your prep for your last Arnold Classic show and how it went?
I got 5th place in a very tough line up. I actually enjoy my prep. I never cut out carbs or anything, so I really don't get so depleted and tired as some athletes do.
I do a natural water drop so my body isn't under so much stress either. I don't ever starve myself and I still eat big volumes of food. Just much "cleaner" and smaller, more frequent portions.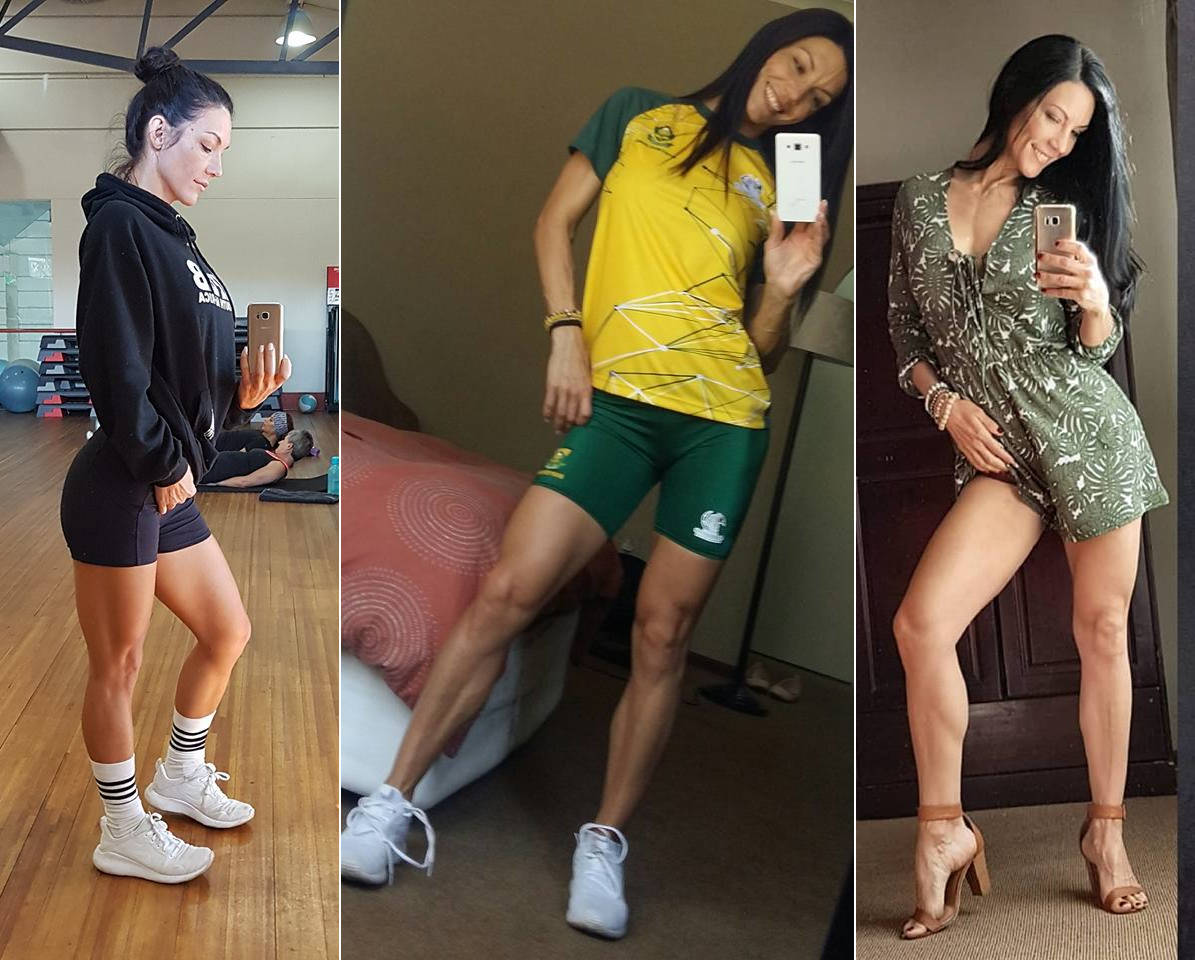 Do you find the prep for competitions gets easier each time?
Yes it does. I learn something new with each prep, but they don't really differ much.
Give us a brief description of your philosophy on your diet:
I don't believe in diets. It's more about a lifestyle change and figuring out what works for your body and what doesn't.
Each person is different. What works for me won't work for you. I always tell my clients it's about trial and error.

I start working with them and only about after a month or so can we really say we discovered a meal plan and strategy for them to meet their goals.
Do you count your calories? Do you think it is necessary?
No I don't really count calories. I'm not one of those people who check food labels all the time. I do however keep track in my mind of my daily intake. I know that the hidden calories lie in the sugars and sauces and drinks we sometimes forget we have. It's about eating regular small meals and keeping a balance.
If I had a big lunch. I would opt for two smaller snacks in the late afternoon and dinner rather than having a big meal again for dinner.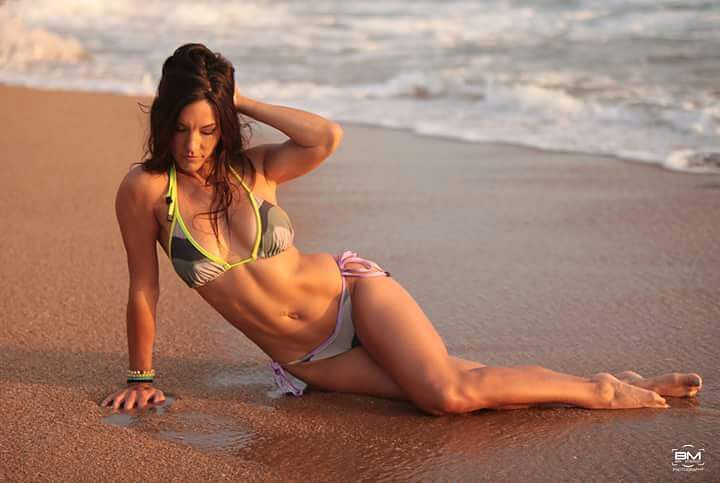 There's a conception that leading a 'fit and healthy and lean' life has to be so strict and boring in terms of diet and training. Do you think people this is true to achieve it?
Not at all. I love pizza and wine and chocolates. The thing is, I can get away with it because I managed to build up a good amount of muscle throughout the years so my body is turned into a fat burning machine hahaha.
I do pick up a bit of fat during the off season, but not so much that my clothes don't fit anymore. I love my healthy food though and I've managed to keep my diet interesting and tasty. My husband and kids eat the same food as me and they never complain about it being boring and tasteless.
The training is the fun part. I have managed to 'brainwash' my family to all become gym-rats like me, so it's really fun for us to compare biceps and six packs in front of the mirror haha. I know, we are weird.
Have you seen any common mistakes that ladies may make when trying to lose fat?
Yes, a lot. The most common mistake is they don't eat enough. They starve themselves all day and eat small amounts of junk when they get hungry. They don't understand how the metabolism works.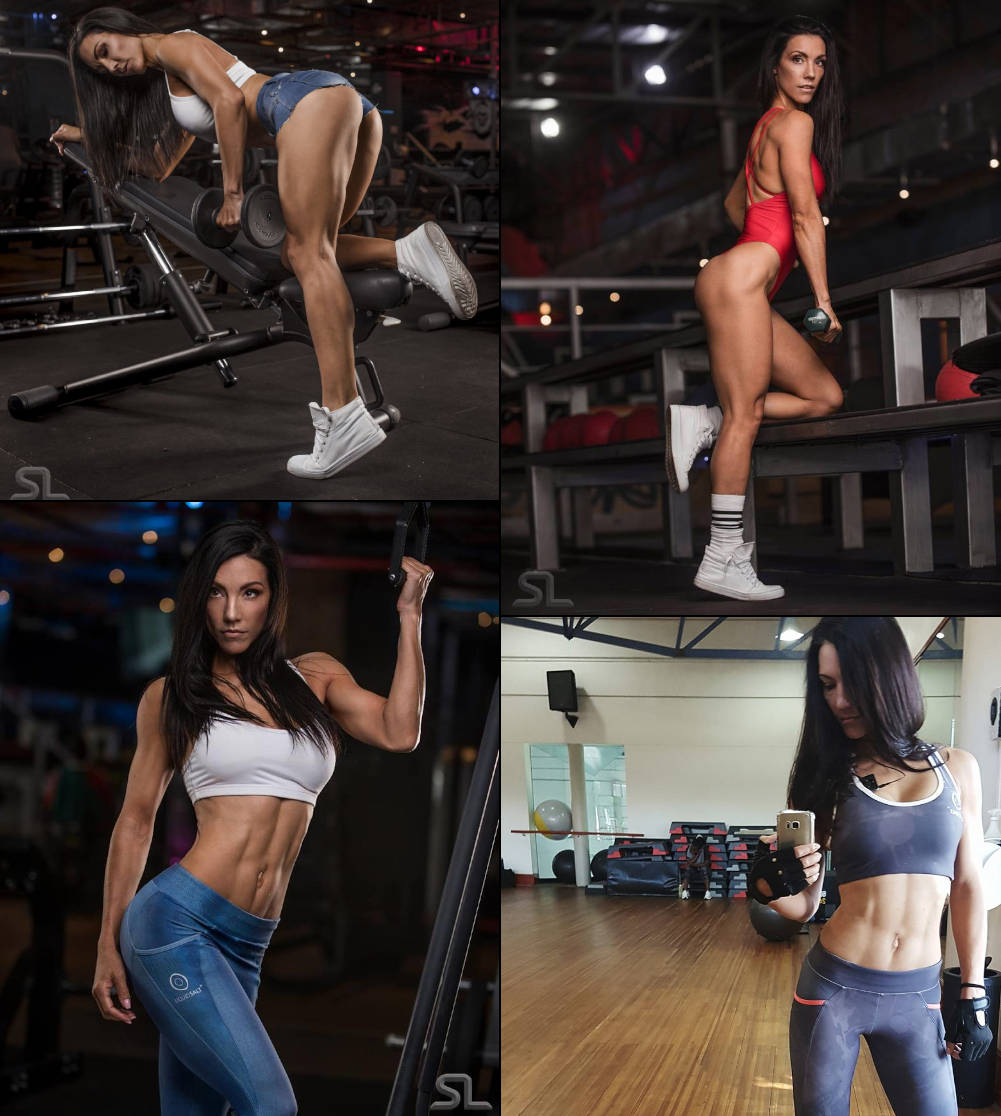 What process do you follow when it's time to start getting ready for a competition/photo shoot?
I never cut out carbs or any other food group. I will however start eating more regular and smaller portions, and of course cut out all junk like chips and sweets and alcohol.
Give us a brief description of your philosophy on your training/training schedule and on average how long do you workout for?
I love my training time. It's my happy place. So I go to gym, put my headphones on and ignore everything and everyone around me. I try to leave my phone in my car also, because my training time is limited.
I want to stay focused and use my time as best I can. I'm very rude to people sometimes if they start to chat too long to me during my training time hahaha. I'll just turn around and say sorry, you are taking up my training time now,we will chat later.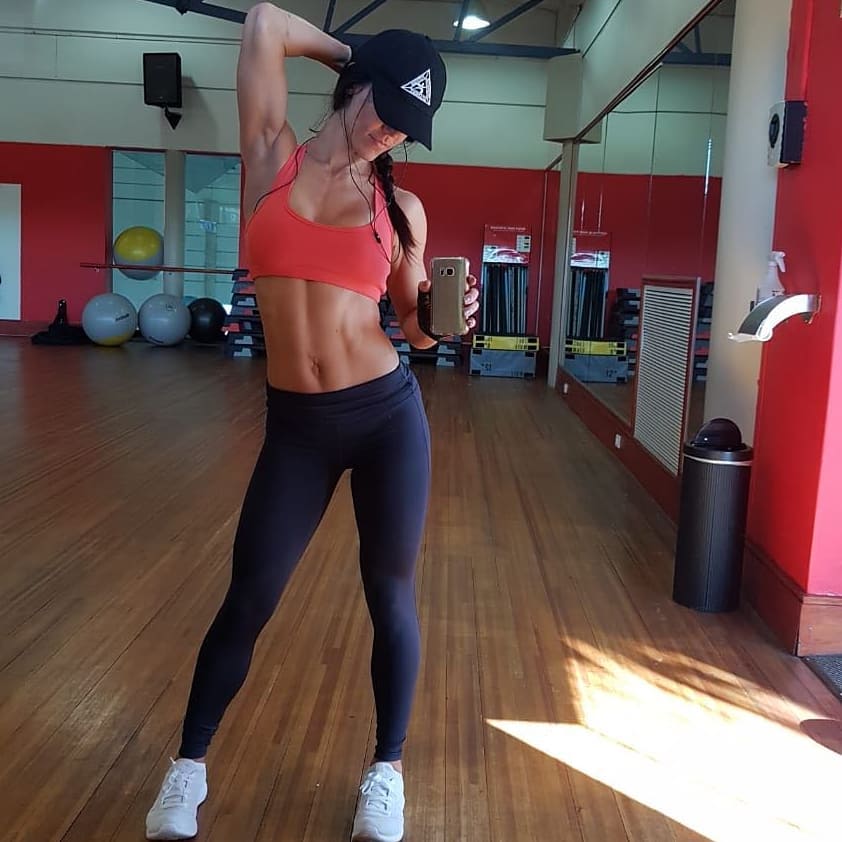 What are a few of your weight training tips for the ladies? And tips for the ladies venturing into the gym for the first time?
Get a personal online trainer to help you at first. I do online training and I will help them with form etc. Just till they can find their way around the gym and machines and know how everything works.
What are your essentials that are always in your gym bag?
Hahaha you are going to laugh at this, my husband always teases me. I don't have a gym bag or hand bag. I just have a bag. It's a fashionable black bag I refuse to replace because it goes with all my daytime outfits and also my gym outfits. I carry it with me everywhere I go.
It's got my lipsticks, my gym gloves, my BCAA's, my wallet, I-pod, gym straps, hand cream, well everything I need is in there. So I'm always ready to go wherever I need to go hahaha.
Do you advise using supplements, and do you use any yourself?
Yes I do. I use USN branded supplements. I've been using it since I started. I am also a USN ambassador. I love the brand and it works for me.
I use a whey powder, BCAAs, sometimes a pre-workout for leg days, I also use a fat burner now and then.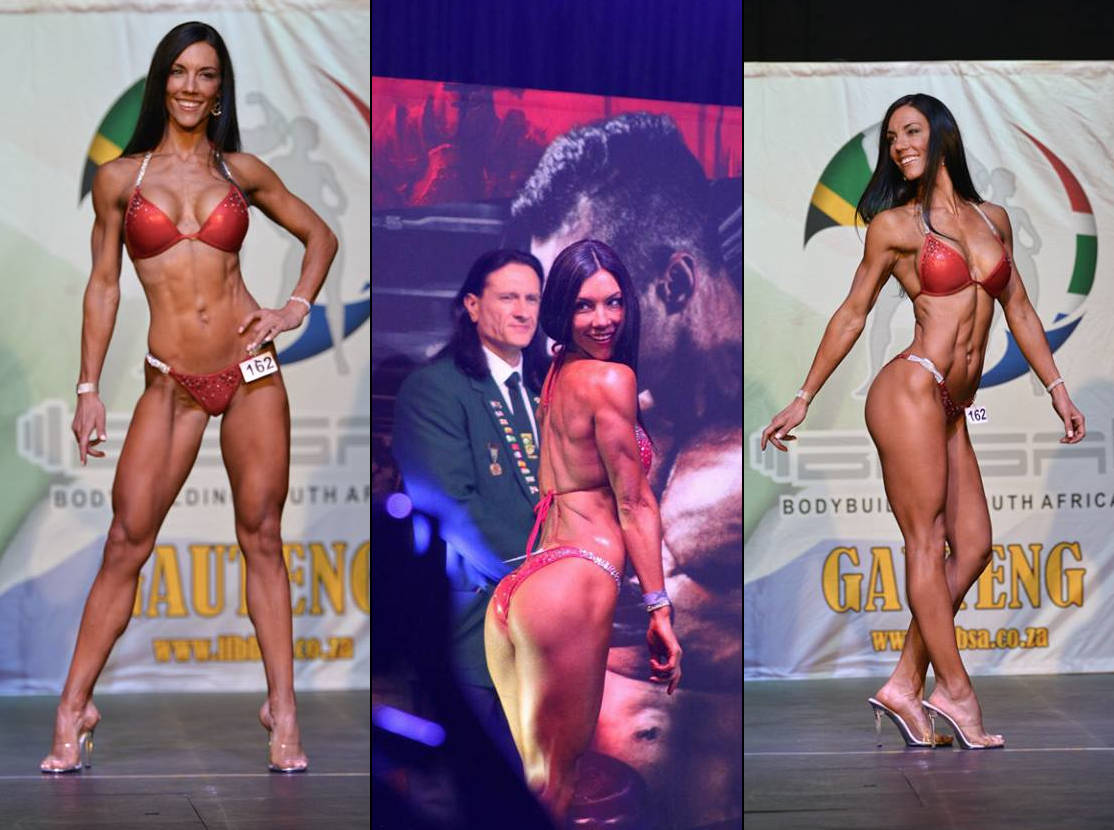 What are your 3 favourite exercises?
I love dead lifts, squats and one arm rows.
They work all my favourite body parts and I love challenging myself with those and getting stronger and feeling like I'm growing my legs and glutes and my back.
Do you do a lot of cardio with your training? How do you schedule cardio and when? Or do you incorporate any other forms of training?
I'm a bit lazy when it comes to cardio. Ill be honest. I only do cardio when I'm 6 weeks out from a competition or when my husband forces me to go run with him when we at the coast on holiday.
But cardio is essential and even though I'm a bit lazy to do it I always motivate my clients to do it. Even if you only do about 20 minutes of HIIT every second day, it will make a remarkable difference in your weight loss.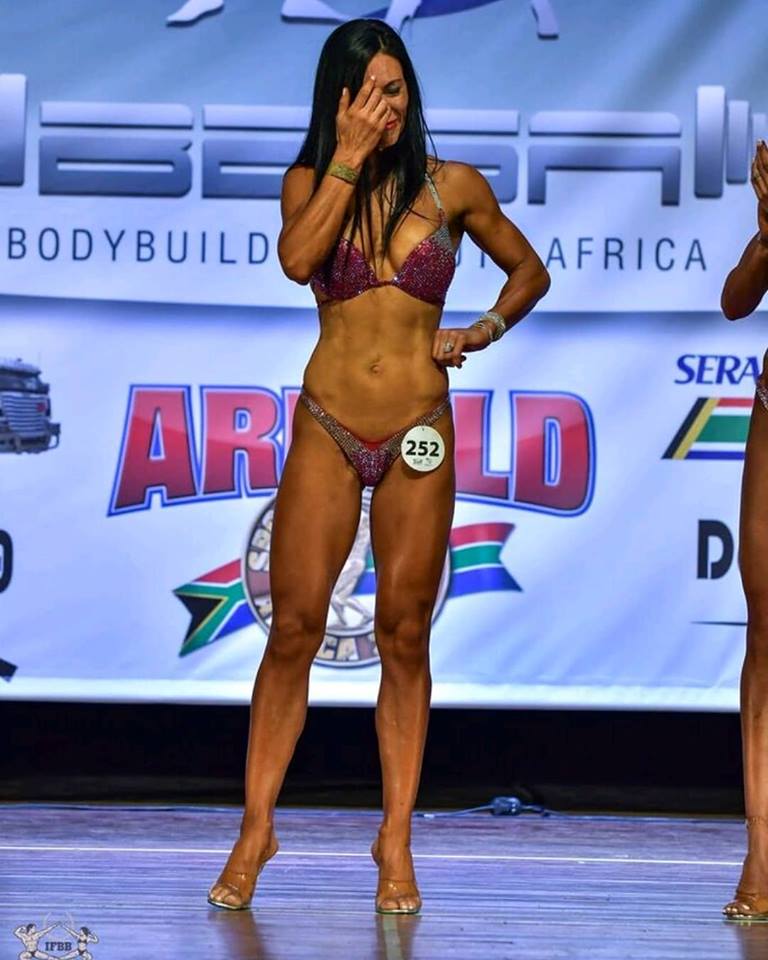 Favorite female fitness icon(s):
Anita Herbert.
Favorite Quote:
My own quote: "Keep your heart big,your soul bright and your ass tight."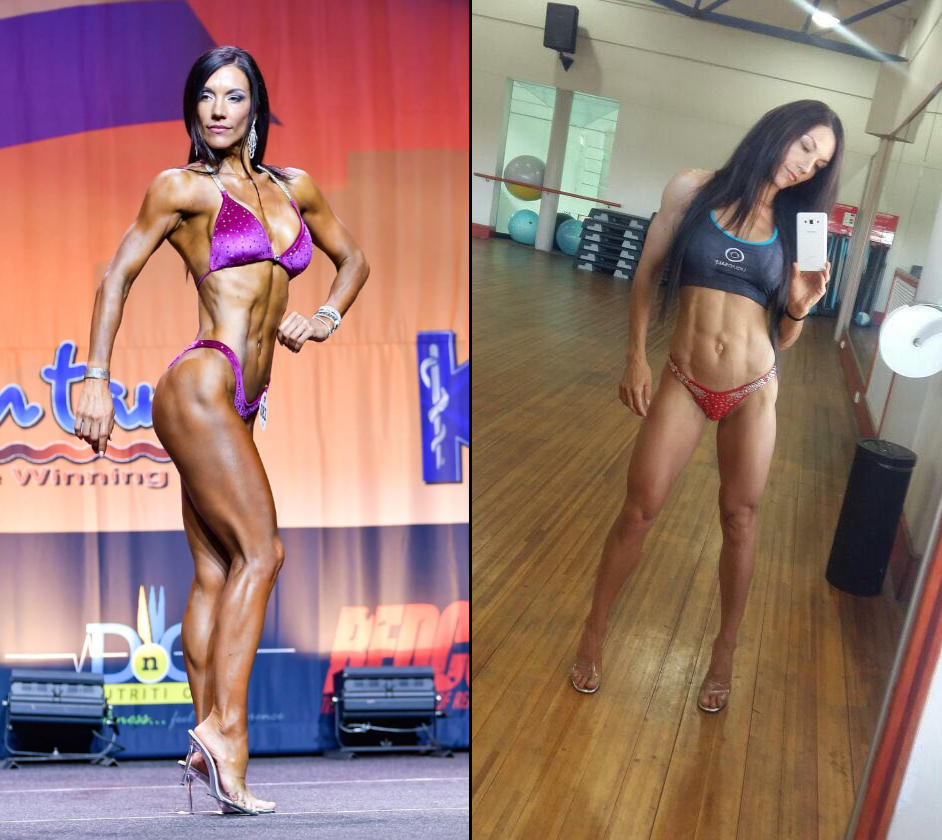 Where can people get hold of you?
Photography credits:
You May Also Like: