Name: Devonshire Pillay
Age: 33
Height: 1.79 m
Competition weight: 80 kg
Current weight: 84 kg
Current city: Port Elizabeth, South Africa
Occupation: Contracted courier work
Were you always into training, how did you get started?
I have been involved in sport since a young age, competing in athletics and soccer at school level. At the age of 19, my cousin made a bet with me, that I would not last a week in the gym. 14 years later I am still at it. And well my cousin stopped years ago.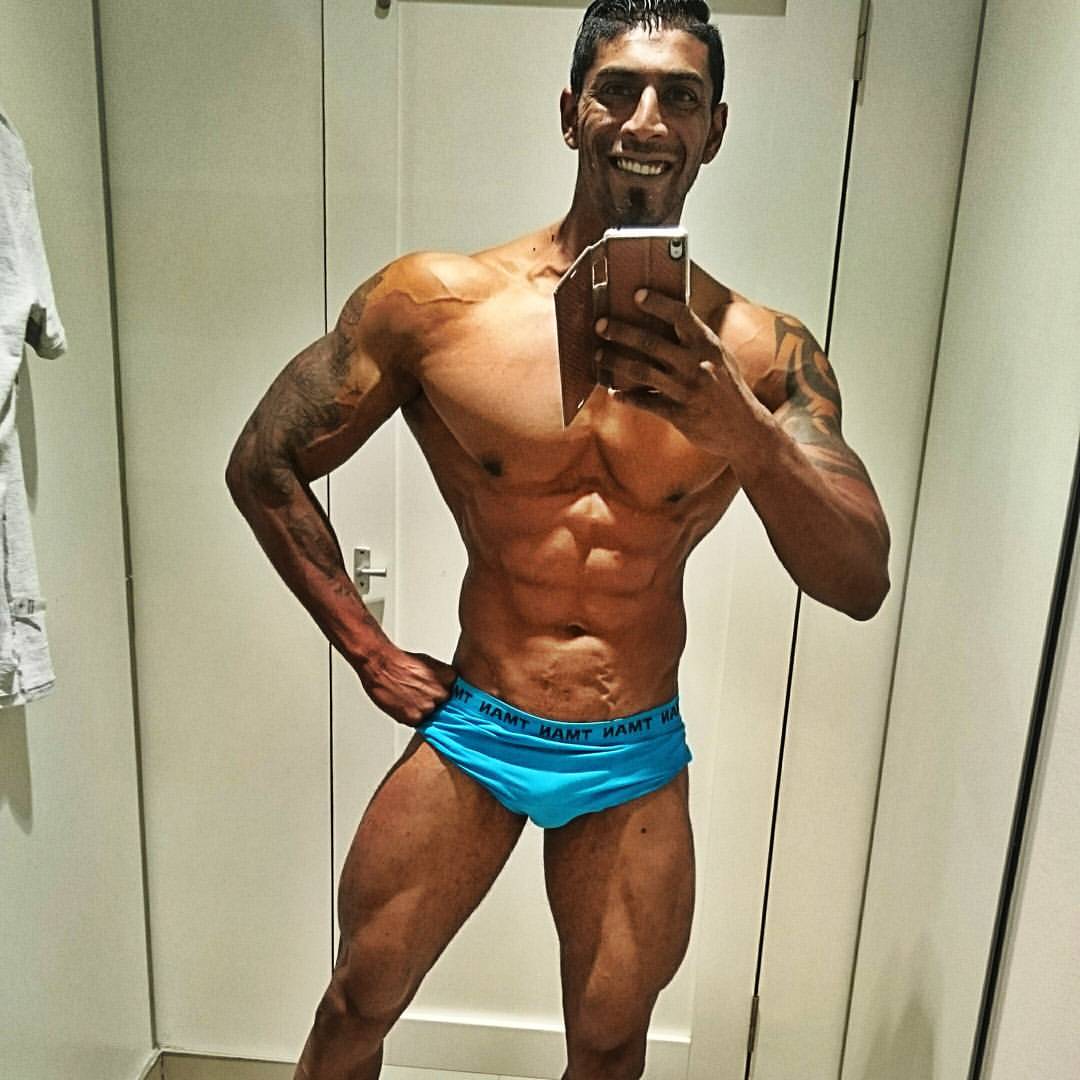 What made you enter your first show?
I had always been interested, but since I have always been wary of the stage, I steered clear. At the end of 2014, I attended the EP Provincial show, to watch and see what an actual show was like. It inspired me and I knew it was something that I must try and could excel at.
I had been training so long prior and the thought of being rewarded for the time and commitment I put into my training, excited me. The next year in 2015 I entered the Novice Show.
Tell us a bit about the prep for your first show and how it went?
The first show prep was hard, as it was the first time I put my body to the test so to say, in eating clean but I feel it went well. And I learnt a lot from the experience. I actually think I got addicted to competing after that first show.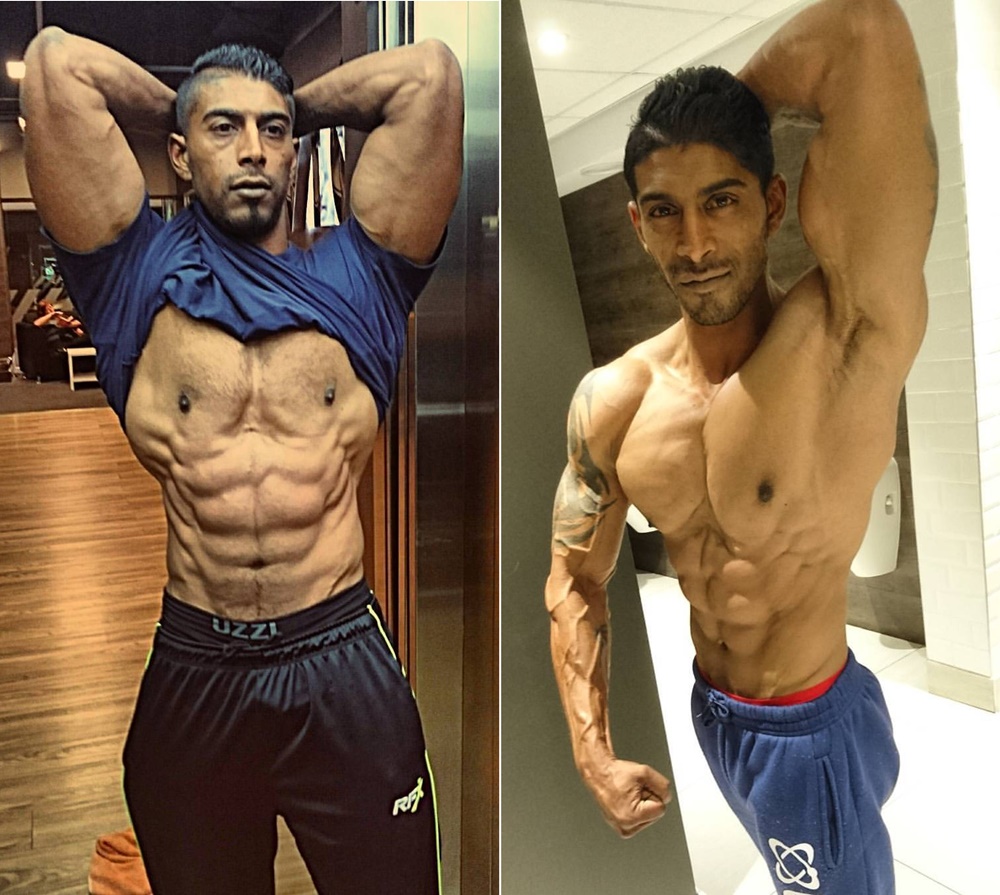 How important is the mental aspect of this sport? How do you keep a positive motivated mindset and attitude through set acks?
It is very important. I establish a long term goal but take each day as it comes as opposed to looking at the "bigger " picture. Sometimes that can distract you.
In general, I feel you have to know what you want and work towards that.
Who do you look up to for inspiration and support and how have they influenced you?
My wife and daughter. They keep my grounded, especially my daughter as she sets high standards for me, and does not tolerate a loss for me. She always wants me bringing home a trophy and that pushes and motivates me.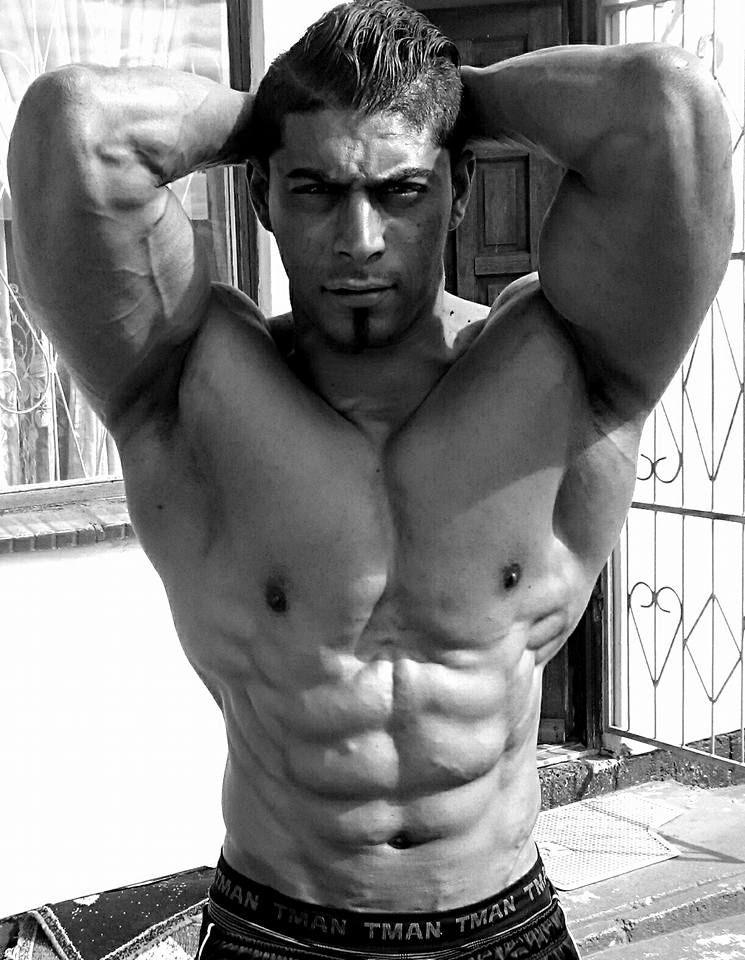 What are your future plans?
Currently I am studying personal training, naturally it is a passion on mine. Competing wise I would love to earn a PRO card.
Take us through an average day of yours:
I'm up at 5 am in the morning, due to the nature of my work.
I train in the afternoon at about 12 pm and in the evening at 5 pm.
After gym is family time and I'm normally in bed by 9 pm.
I pretty much follow the same routine during the week.
Weekends I am slightly more flexible.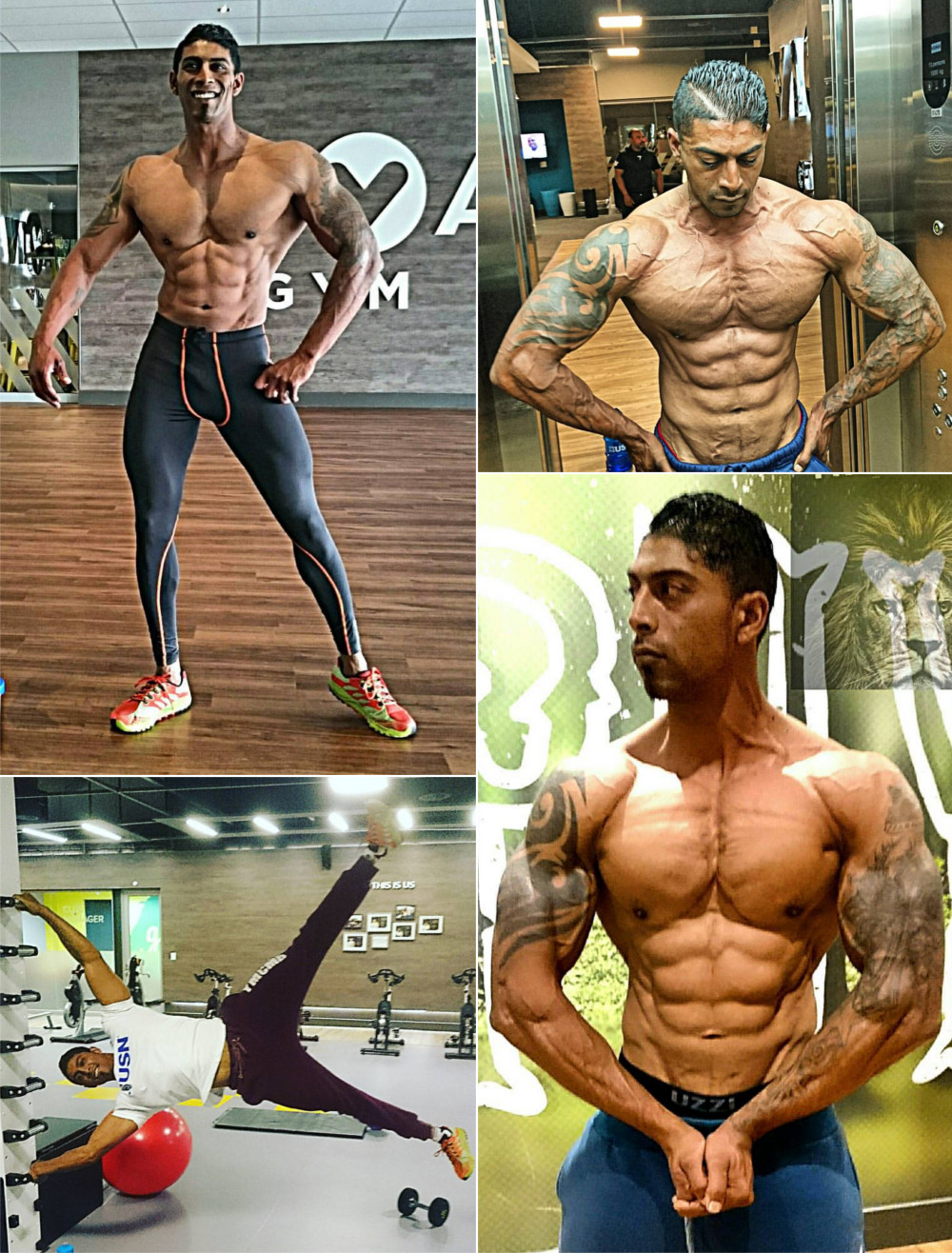 Give us a brief description of your philosophy on your diet, pre contest and during the off season:
I don't believe in an off season, and anyone that knows me can vouch for that. For me this is and has been a daily lifestyle. Closer to competition time I just get stricter. (Being a Ectomorph I get away with a lot).
What process do you follow when its time to start getting ready for a competition?
I believe in carb cycling as I found that works bests for me.
I keep carbs till my last week before the show then I drop.
I keep my intensity high when training (more sets, high reps 20-25, 4-5 sets and have short rest periods).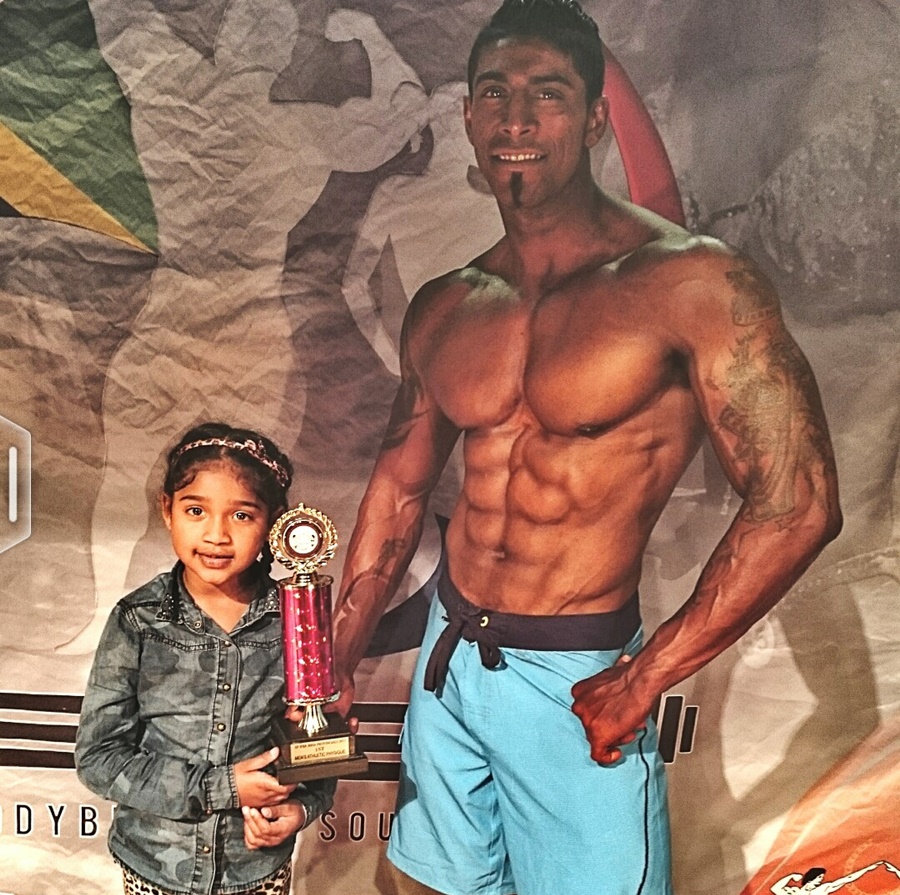 What are your top nutrition tips to a guy trying to gain mass and muscle but who just doesn't seem to be winning?
Everyone's body is not the same, but I would definitely say carb cycling again, good clean carbs, pastas etc. Best time for intake is pre-and post-workout and obviously high intake.
What do you normally eat after training?
Whatever my wife prepares lol, But its normally vegetables, chicken, pastas, salads. It normally depends on one's goals.
Give us a brief description of your philosophy on your training schedule:
I train 6 days a week, twice a day. I focus more on hitting multiple muscle groups instead of working on one body part. This works better for me.
Afternoon: Cardio and Abs
Evening: Weight and Body weight exercises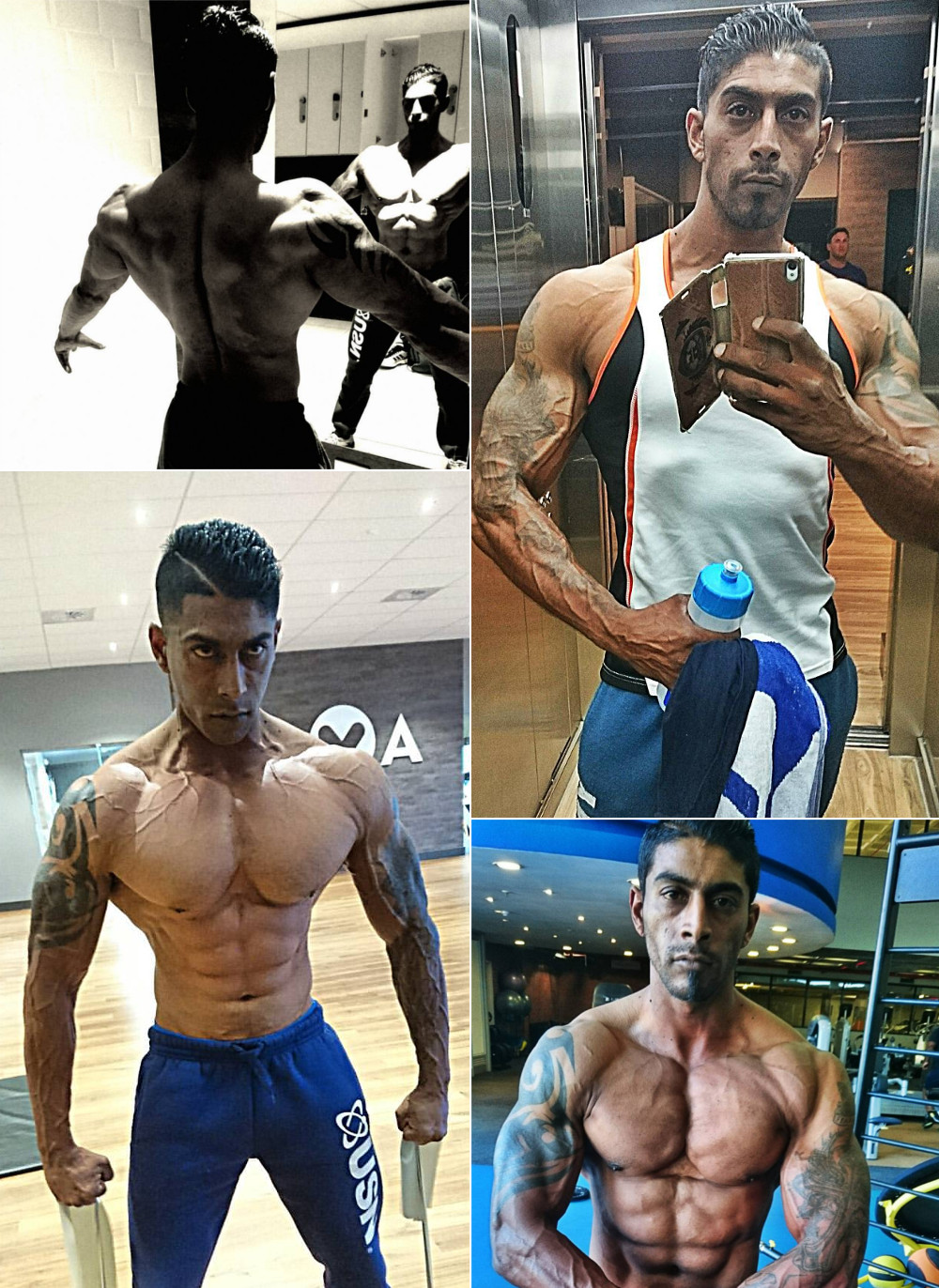 How does your training differ from off season to pre comp, if it does?
Honestly it does not differ, like I said I don't have an off season.
What are some of the mistakes you see guys making when preparing for a competition?
I feel it's the "letting go" of themselves that a lot of guys do after contest. This results in weight gain which for me I feel is just unnecessary stress and makes prep harder.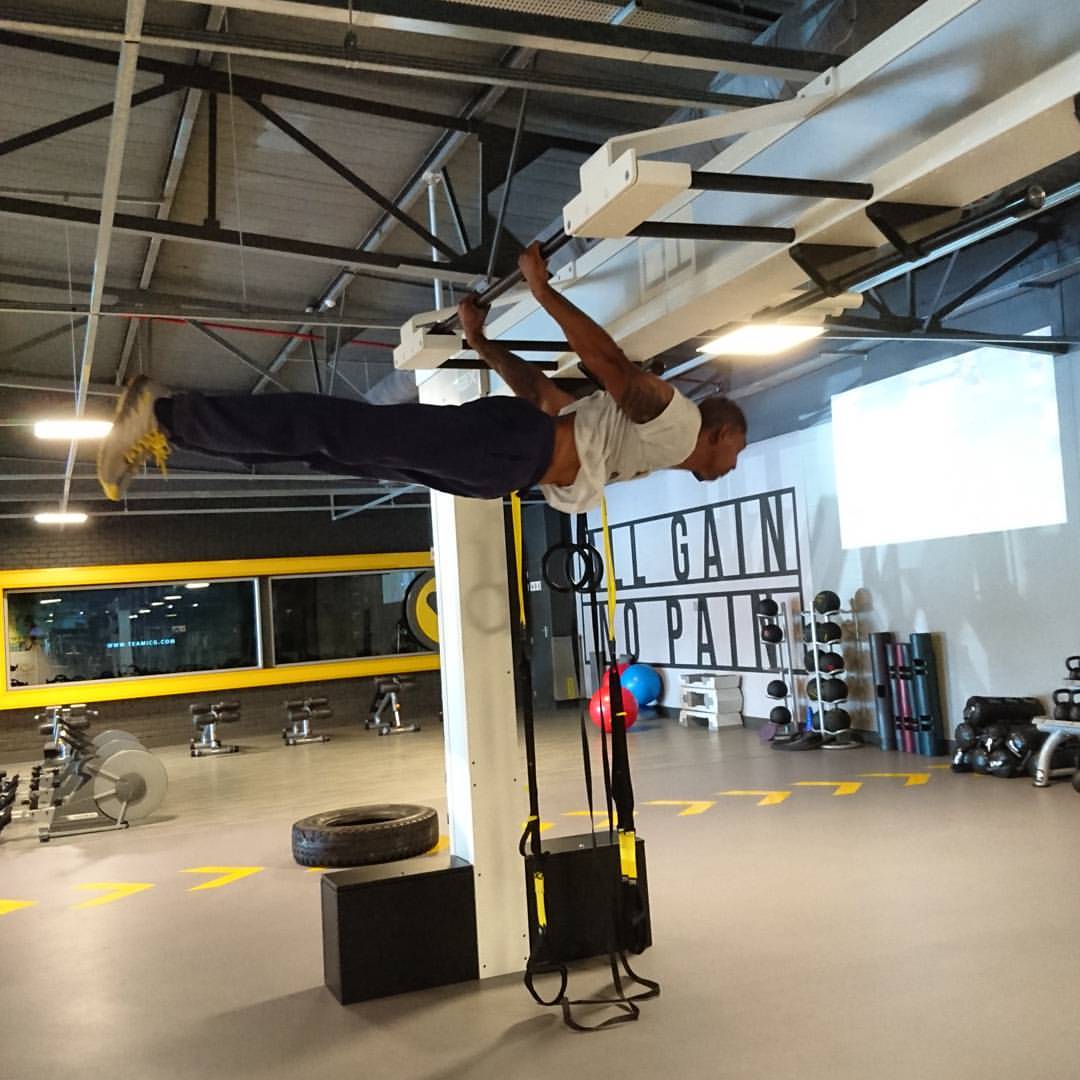 How long have you been training in calisthenics and how did you get started in it?
About 4-5 years on and off. I follow Bar Brothers and they gave me motivation to try out some moves. I've always been quite flexible so I gave it a try and have been trying to master it since.
How do you manage to include it in your workouts in addition to the weights?
I add it to my functional training.
Do you think you can train in only calisthenics and manage to build sufficient size and conditioning to still compete?
Honestly I do not think so, I think for maintaining and for flexibility it is great.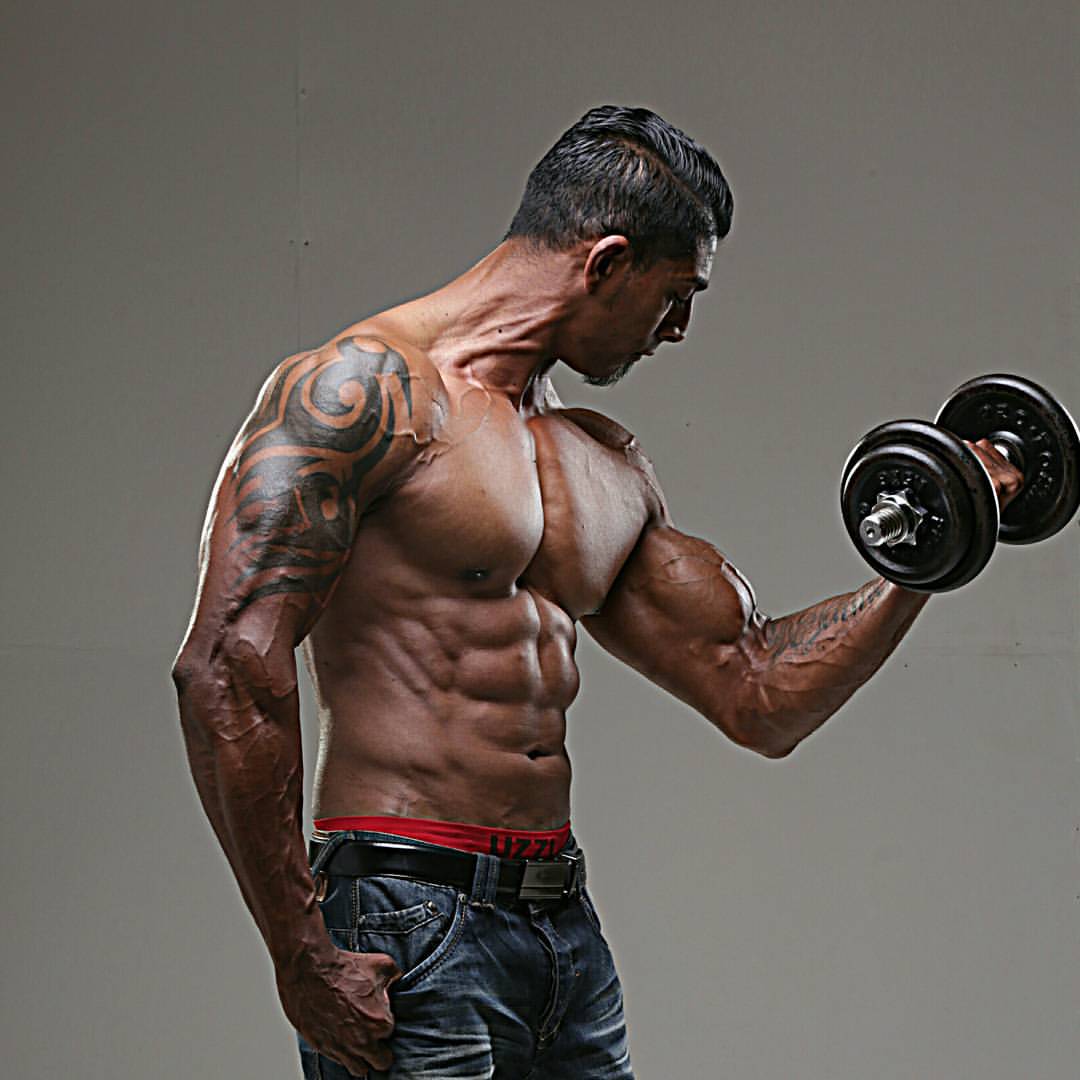 What was the first advanced calisthenics move that you managed to do and how long did it take you to get there?
Superman, it took me 7 months to master.
What are some of your top calisthenics training tips?
Do a lot of body weight exercises, stretching and do handstands against a wall and stay in the position for 20/30 seconds till you gradually build up. Remember to exhale with all pulling movements.
What are your tips for mastering the front lever?
Try hanging leg raises then elevate your knees till your chest and lean back, exhale while doing it and hold the pose for 15-20 seconds. As you get more comfortable holding your body up in the air, try extending one leg straight out and hold the pose until your core builds enough strength to support your entire body. Then try doing both legs.
What are your three favourite exercises and why?
It works my back, shoulders, chest and abs, and makes my core strong.
It gives you a way better pump that what a pull down machine can do.
Always superset it with dumbells flys, no rest, try 15-20 rep dumbbell press, then 15-20 reps dumbbell flys, 4 sets. And max out with push ups.
Which body part is your favourite to train and what are some of your trips to training it and favourite exercises?
My back.

I always do wide grip and focus on the squeeze. With every pull, exhale.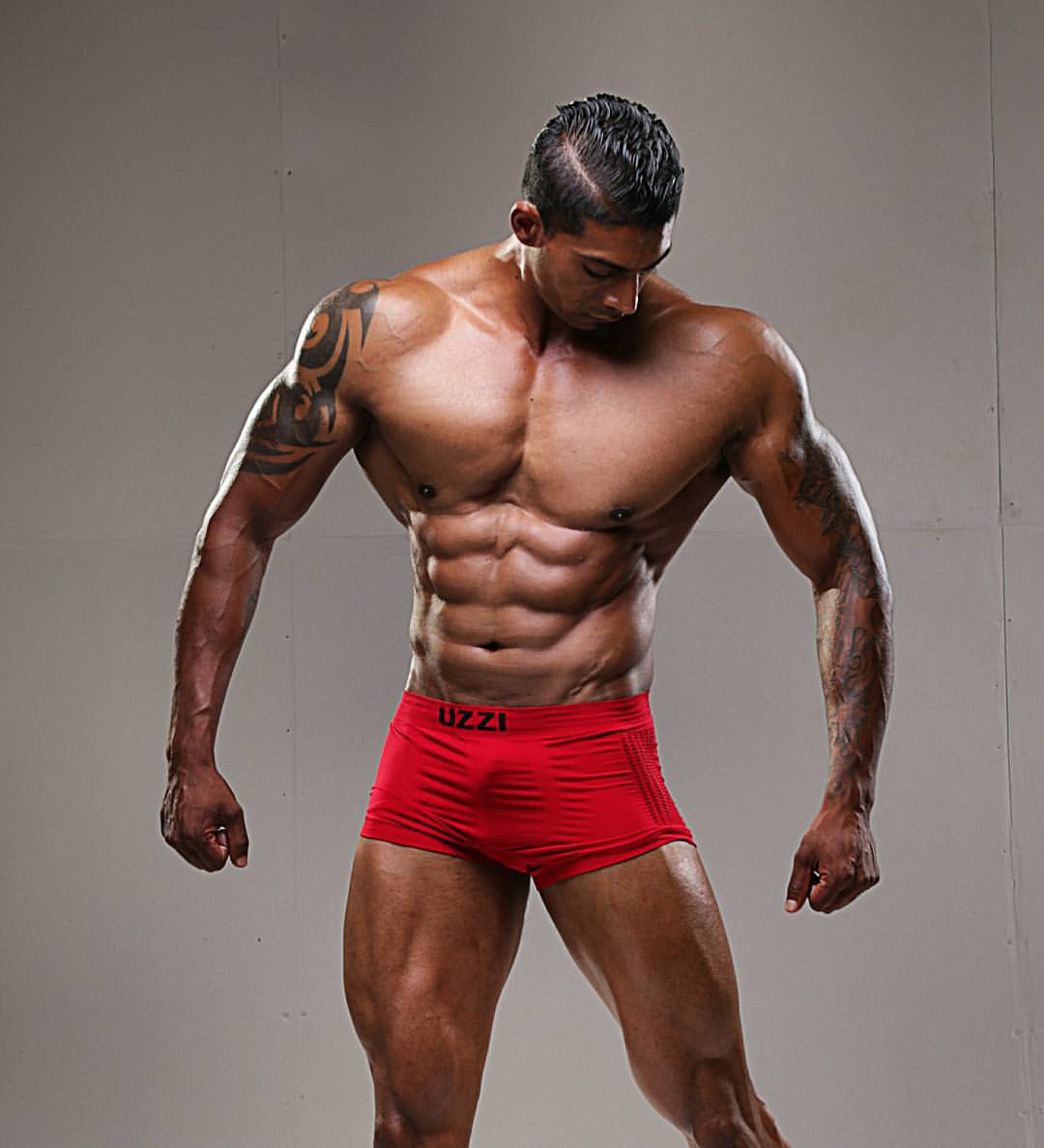 What is the most common question you get asked?
"How do I get my abs to stand out?"
Answer: I work it like I do every other muscle, hard and everyday!
Do you think many ladies nowadays still think they will get too bulky and manly if they train with weights?
Yes they do but more and more are realising by doing weights they are burning and shaping more. I also feel some women don't want to work as hard as others.
Favorite Influential bodybuilders/fitness icons:
Arnold, Kai Greene, Frank Zane, Kai Greene, Ryan Terry and George Brown.
Favorite Quote:
"There are two most important days in your life, the day you were born and the day you find out why!" ~ Mark Twain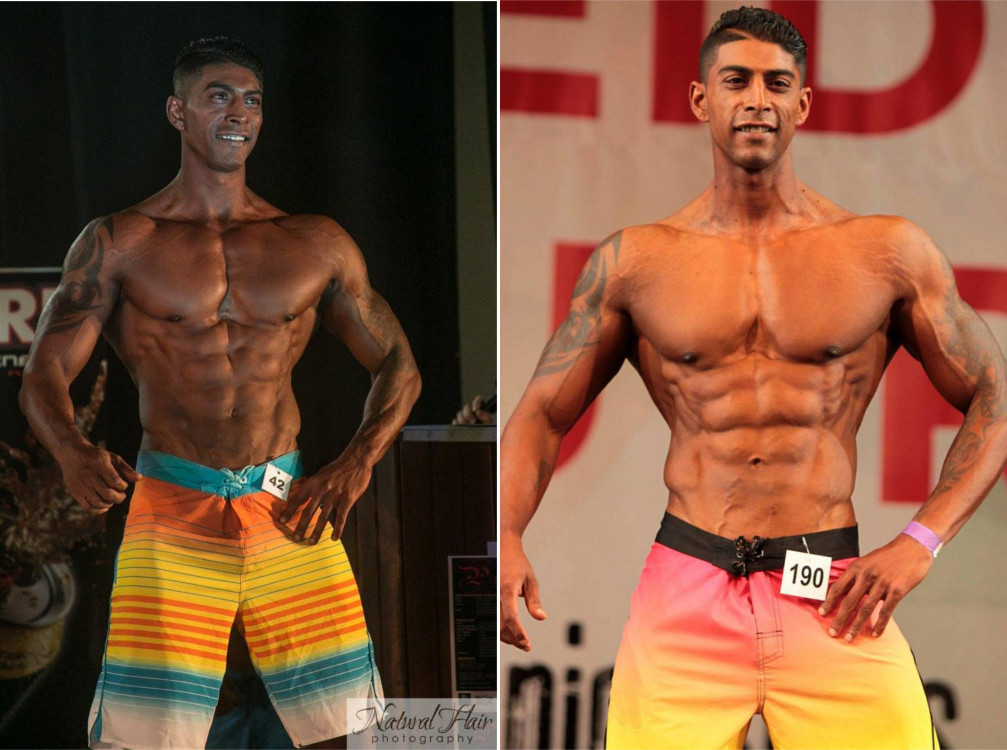 Best piece of advice you ever received?
Always remember what you put in, you will get out.
Work hard and be proud of what you achieve. Always give thanks to God because he is in control.
What competitions have you competed in and your placings?
2015
IFBB EP Novice | 4th
IFBB Friendly City | 2nd
IFBB NMB Provincials | 1st
IFBB SA CHAMPS | 4th
2016
IFBB Arnold Classic Africa | 5th
IFBB Friendly City | 1st
IFBB NMB Provincials | 1st
IFBB SA Champs | 2nd
Where can people get hold of you?
Facebook: Devonshire Pillay
Instagram: Kai Greene
Email: shire001[at]gmail.com
Photography credits: