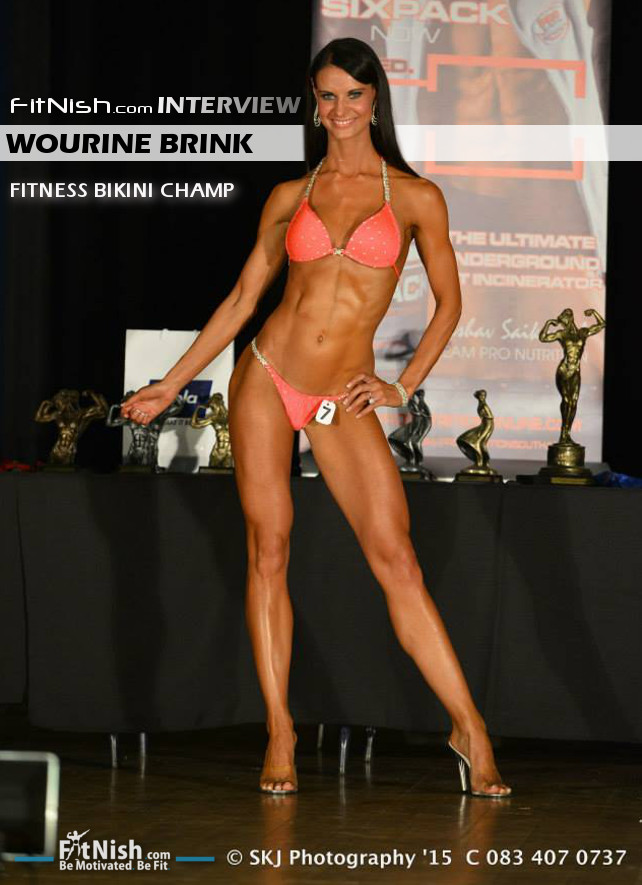 Quick Stats
Name: Wourine Brink
Age: 31
Height: 1,72 m
Competition weight: 52 kg
Current weight: 55 kg
Current city: Fourways, Johannesburg, South Africa
Occupation: Student Makeup Stylist / Stay-home wife
Tell us a bit about how you got into training:
I have been involved in competitive sports from an early age. I have always had a love for Netball and played at both Provincial and National level. Through this my passion for fitness and training evolved. After school I decided to qualify myself as a personal trainer in order to grow my knowledge and help others to achieve their fitness goals. As most fitness fanatics out there know…
this is one of the most addictive hobbies out there and soon turns into a lifestyle.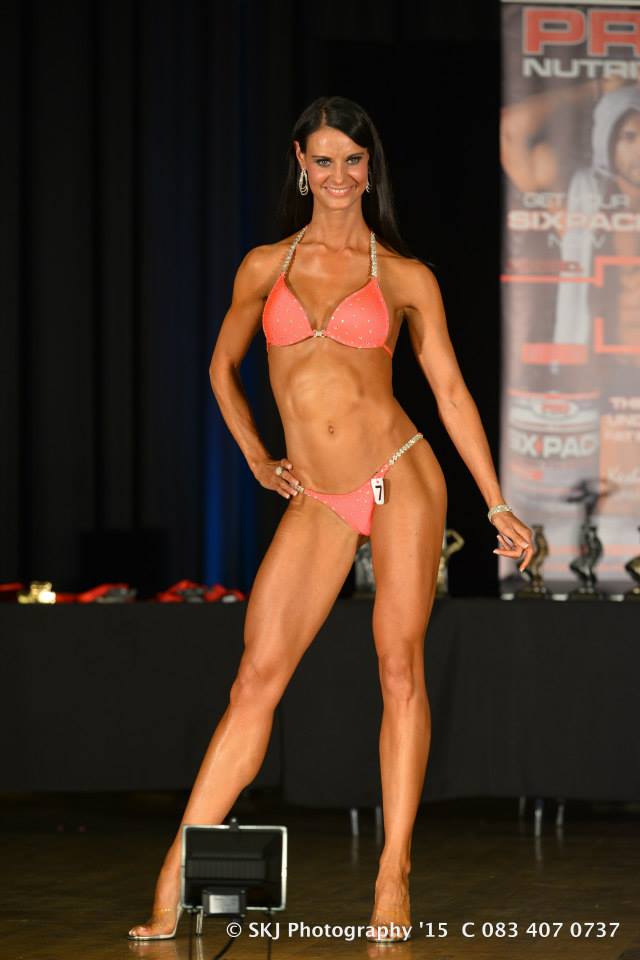 How long was it from when you started training in the gym to competing in your first show? And what made you enter?
Wow, this really takes me back down memory lane. I started training seriously in the early 2000's and I did my first show in 2015, which was the Millennium Gold Plate Classic in Kempton Park. So I guess roughly about 10 years.
Competing on stage was something I always wanted to do, but never thought I was built for until I decided to take my training to the next level by training with a professional coach. My coach advised me that I had the right build for this sport and I pursued it from there.
Advice to girls entering or thinking about entering their first show?
If I could give one piece of advice, it would be to get yourself a reputable coach.
The planning and prepping that goes into getting ready for a show was definitely more than I anticipated…not to mention the posing. Having someone with that knowledge and experience guiding you through the process takes a lot of unnecessary stress off your shoulders and allows you to concentrate on the important things, like your training, food prepping and working on your stage presence.
I train with Hennie Kotze at Body Guru in Montana Pretoria. I consider him the best coach in the country.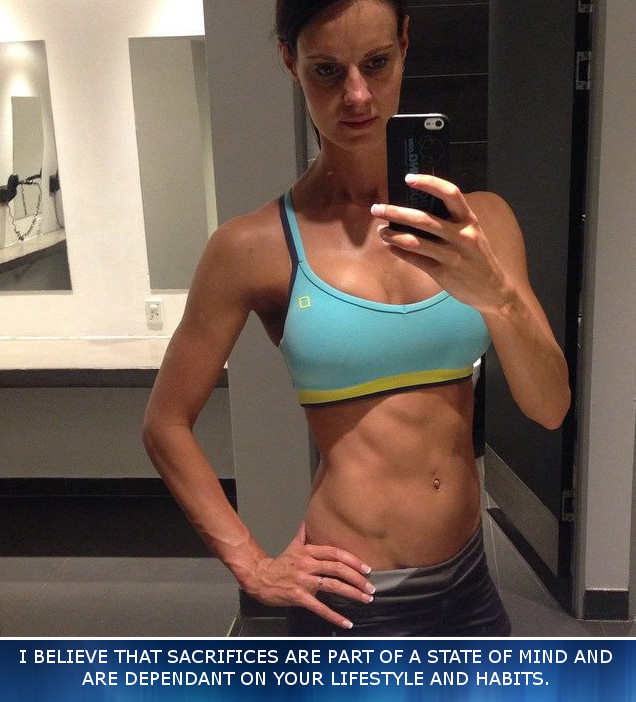 How do you manage to stay motivated and consistent throughout your training and eating right? Do you think it requires a lot of sacrifices?
This is definitely one of the widest discussed topics directly related to your fitness performance and everybody will have a different opinion on the matter, but at the end of the day it all boils down to the same bottom line. Perhaps I should answer this question by starting with the latter part.
I believe that sacrifices are part of a state of mind and dependant on your lifestyle and habits. If your idea of a good time is drinking, smoking and clubbing until the early hours of the morning on a regular basis, then you are definitely in for some sacrifices.
Please don't get me wrong…I'm not saying Alcohol is forbidden and that you should sit at home over weekends watching fitness videos on YouTube. "Moderate" is the key word here and remember that your body needs rest to recover after a hard training session. Without rest your body can never fully recover and it makes good gains nearly impossible.
Because I have been living a healthy and fit lifestyle for so many years, I count myself lucky that most aspects of my life have evolved in such a way to have a motivating and positive impact on my training and eating habits. Most of the people in my life follow similar healthy and fit lifestyles.
We motivate each other and I am a firm believer that you are always stronger in a team than you are alone.
How do you keep a positive mind set and attitude through any difficulties?
In the short time I have spent on this earth I have been fortunate to have been taught some tough life lessons. For the best lessons are learnt through living and recovering from your mistakes and failures.
Life has taught me to turn challenges into opportunities and that character is not built by failure, but by how fast you can get back up and try again.
I try to maintain my positive mind set by surrounding myself with positive like-minded people. People do after all have the biggest influence on our lives. I believe that there is nothing more contagious like a positive attitude, but unfortunately the opposite is also true.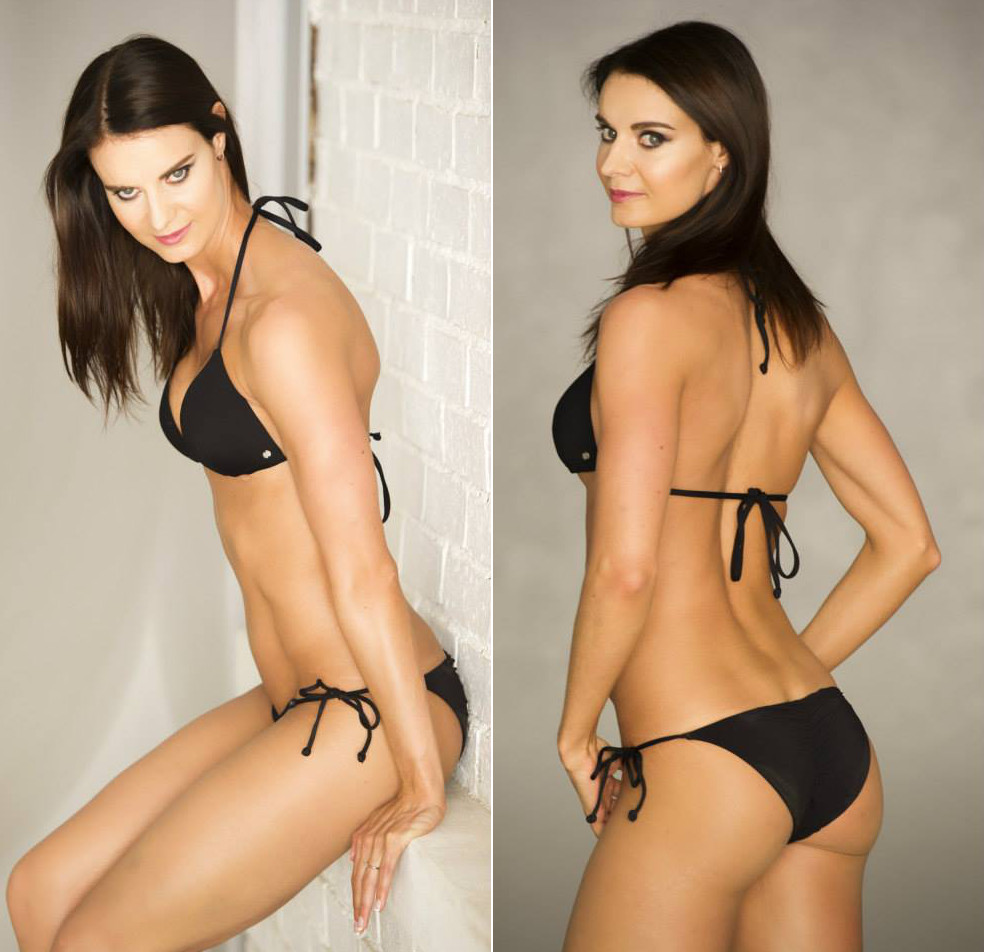 What are your future plans?
I try not to plan ahead to far into the future for fear of losing perspective of my immediate goals at hand.
Fitness career:
My current aim is to qualify for the IFBB SA's on the 5th of September (which she did :)). I would love to see my hard work pay off by representing Gauteng and comparing myself to the best of the best across the country. I have also been invited to the Arnold Classc held in Sandton from 27 to 29 May 2016. This will give me the opportunity to compete against international athletes. I'm really excited about the event.
Other career goals:
Once I finish my studies as a make-up stylist at Kohl Make-Up Academy, I plan to devote my time to the fitness industry by helping other competing female athletes look glamorous and confident. I know the importance make-up and hair has for any lady stepping onto a stage and because I have been through this process so many times by doing my own make-up and hair for photo shoots and competitions, I can't wait to bestow glamour and sparkle onto others.
How important is having supportive people around you at all times? And who has been most influential and supportive throughout it all?
As mentioned previously one of the best things you can do which will assist you in all aspects of your life, is surround yourself with positive like-minded people.
People who support and understand your goals. I have been fortunate enough to be blessed with a husband who is just as passionate about health and fitness as I am. Not only is he my biggest fan, but also my best friend.
He supports me 110% in everything I do. Once I have decided on a new goal he will put his entire weight behind me…this makes everything so much easier since his offseason weight is 118kg at 7% body fat.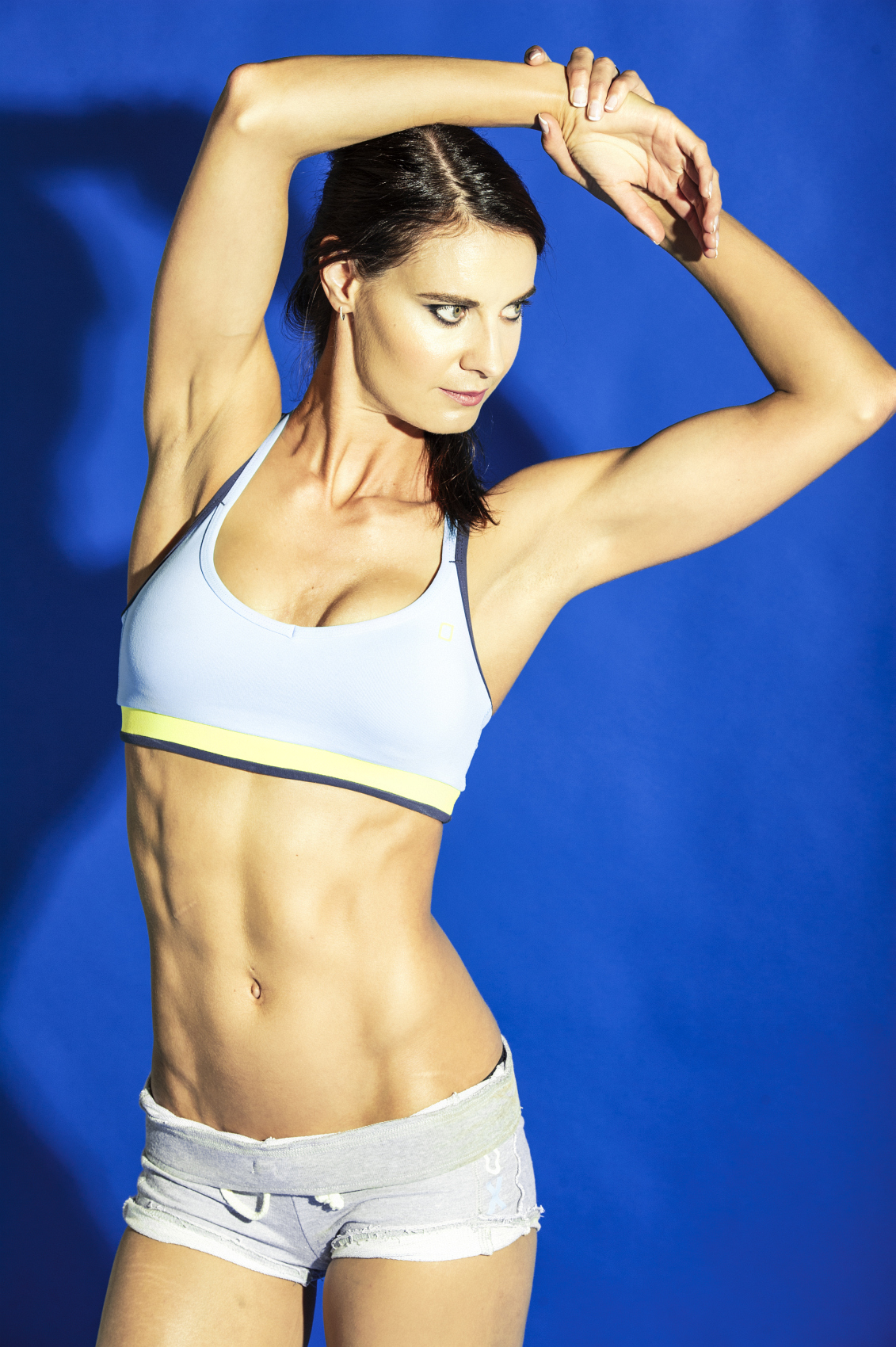 Take us through an average day of yours:
A typical week day in my life:
The alarm clock goes off at 4h30AM and I snooze it until 4h45AM. I get up and head to the gym for a fasted cardio session of about 45 minutes.
I'm usually back home around 6h00 when I start to prepare breakfast.
After I see my husband off around 7h00 I get ready for class and pack my meals for the day which have been pre-prepped either the night before or the weekend.
I head to the Academy around 8h00 for class that starts at 9h00.
Classes finish around 13h30. I usually have my meals during class and one before driving back home.
I get back home around 15h00. From here I run all my errands (usually includes a trip to Woolworths Foods), do our food prepping, clean the house and finish my homework assignments.
My husband gets back around 18h00 in the evenings. We usually take about 30min to get ready for gym and chat about our day before we head off for a power session at the gym around 18h30.
My training sessions rarely last longer than 90 minutes and includes at least 20 minutes posing practise. I believe in intense and effective training. It not only builds stamina, but increases heart rate and muscle pump, which in turn increases gains.
Back home around 20h00. I have supper, shower and jump into bed no later than 21h00. From here I spend some time on social media. Commenting and replying to comments. Posting and liking pics. And of course promoting my sponsors.
At around 22h00 I crawl in behind the enormous lateral of my husband and best friend, where I make myself comfortable for the night. Getting ready to do it all over again the next day.
Give us a brief description of your philosophy on your diet:
MEAL 1:
3/4 cup cooked oats
½ serving whey (20g protein)
4 egg whites
30g raw almonds
10-15 Mins after Meal 1:
1000mg CLA
1 Serving Multivitamin
1 serving green tea extract
MEAL 2:
120-150g chicken
120g sweet potato
100g broccoli
MEAL 3:
120-150g white fish
¾ cup brown or white basmati rice
MEAL 4:
120-150g chicken
150g broccoli
80g pineapple
10 min after meal 4:
1000mg CLA
1 serving green tea
Meal 5:
120-150g lean steak
100g sweet potato
Any boiled veggies 150g
Pre workout:
BCAA and Glutamine
Optional: Zero sugar, zero calorie pre-workout drink.
Post workout:
BCAA and Glutamine
20 -30g 100% whey protein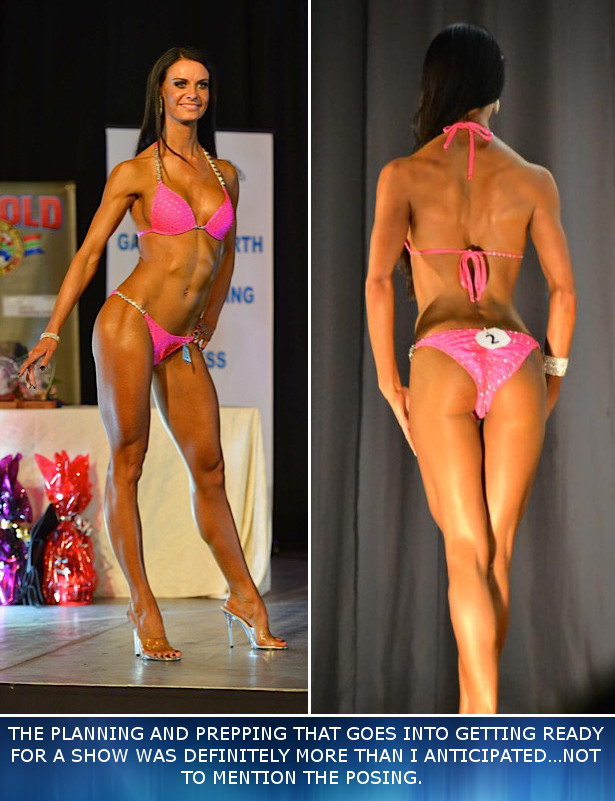 When I'm not prepping for a competition we have sushi every Wednesday night. I try to steer clear from anything deep fried and focus more on the salmon and rice. I also have a proper cheat meal once a week. Usually on Sundays. I'm a sucker for McDonalds…especially the Oreo McFlurry. I'm aslo a big fan of pizza.
When prepping for a contest my diet doesn't change much. My coach makes some minor adjustments by playing around with the calories and carbohydrates. It all depends on my condition at that stage.
There are no cheat meals during contest prep.
I'll have a rice cake or 2 with low fat peanut butter at night to keep the cravings at bay. My coach and my husband are very strict before a contest.
My husband also diets during this time, even though he doesn't compete. He does it to make things easier for me during contest prepping.
What are your top Nutrition tips for losing fat?
My number 1 rule for losing fat: Don't starve yourself!
People tend to starve themselves when trying to loose fat. Think of your body as a sponge…when you starve it, the next time you feed it, it will hold everything back and your fat loss plan might even have a reverse effect.
Loosing fat is never easy, but if you stick to these basic tips, you might make it less hard on yourself:
Prepare your meals in advance
Keep your meals clean
Have your meals regularly (5-6 per day)
Keep your portions moderate
Train hard
Remember that 80% of your condition depends on what goes into your mouth.
Do you believe in using supplements?
Yes I do. I believe that if you maintain a busy lifestyle the body needs some form of supplementation to help maintain or even improve its abilities.
I use the following supplements all year round:
BCAA's
Multivitamins which includes at least 1000mg Vitamin C per day
Omega 3 and 6 Oils
I use the following supplements in my off season:
Whey protein
Pre-Workout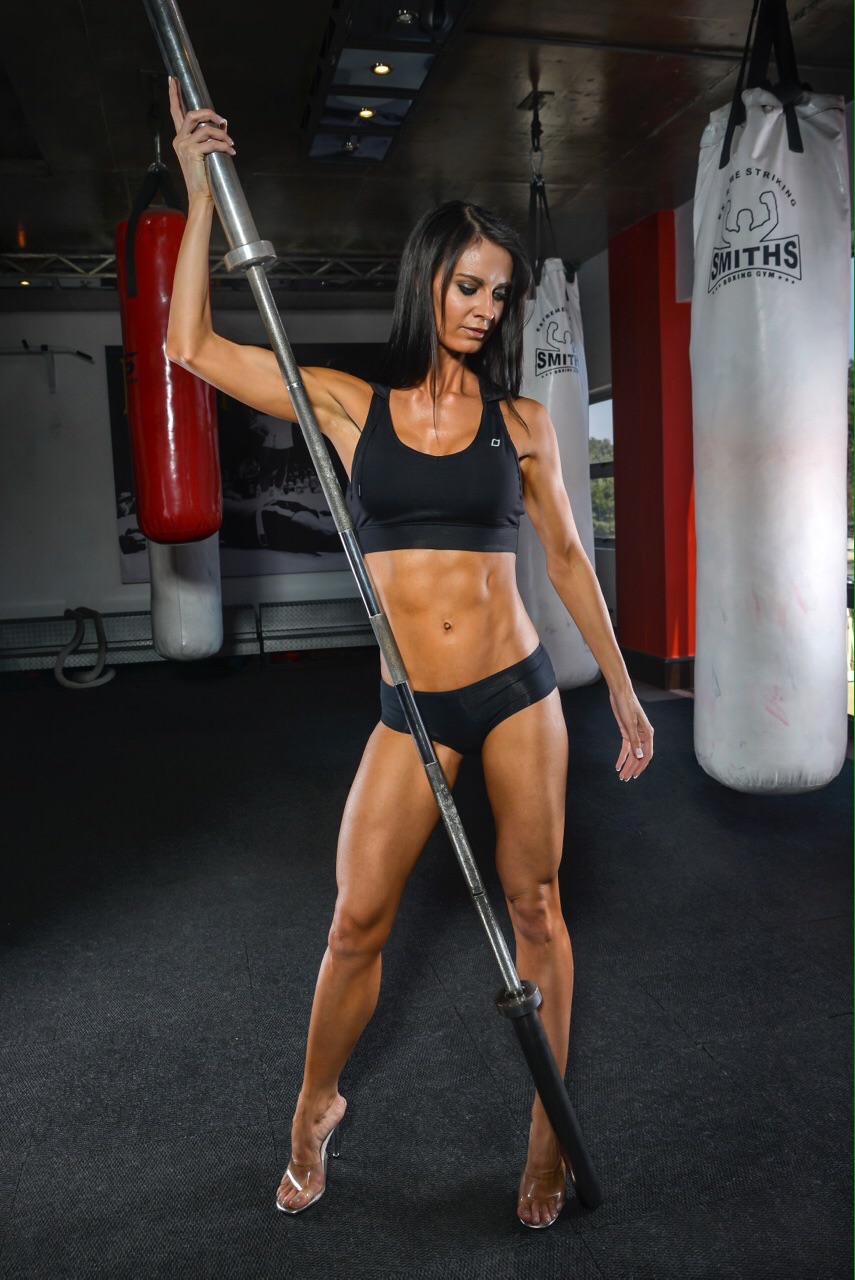 Which do you think are the 3 most underrated exercises you see people not doing?
People are by nature prone to follow the easiest route. That's why the most difficult exercises are usually the ones everybody steers clear of. These are usually the most effective ones:
Squats: The No. 1 booty builder.
Stiff leg deadlifts: If you struggle with hamstrings, this will end your struggle.
Bent over rows: One of the hardest exercises. You rarely see men do them, even fewer women. This will add some thickness and definition to your back. The key here is to go low and squeeze hard.
What were some of the mistakes you made or that you see many girls make when starting out?
I see girls in every gym doing flat bench press, incline dumbbell presses, flyes and all kinds of variations of chest exercises. Yet every single women in fitness complains about a decreasing bust. I also used to make the same mistake.
If you know that your bust size will decrease with fat loss, then don't add additional chest exercises into your training program. Rather add more focus on glutes and legs. Unless you are competing in the figure or bodybuilding division of a Federation, you don't need to train chest.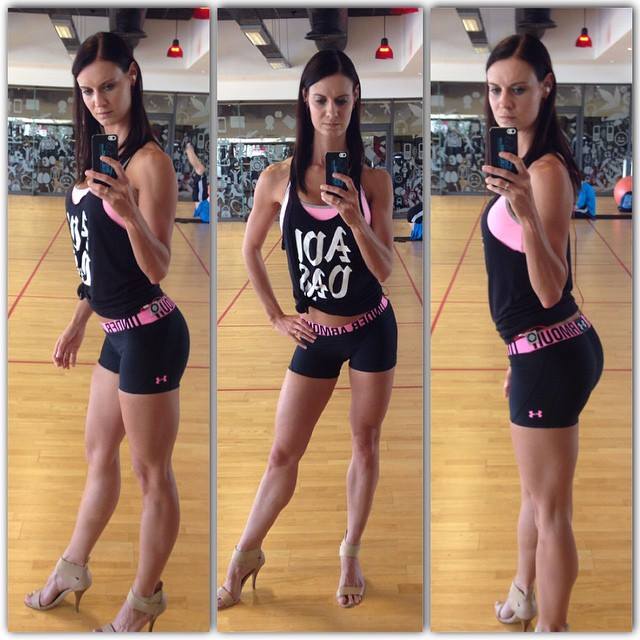 Favourite Fitness models?
Amanda has established herself as a leader in the fitness industry with 20 1st place finishes in fitness and bikini competitions. She earned her IFBB Pro card in 2009 after winning every competition that she entered that year. She has continued to dominate as a 9-time IFBB Pro Bikini Champion and a 6-time cover model featuring on the cover of various fitness Magazines.
She doesn't only pose for fitness magazines, she also writes for them. She is a columnists for Oxygen and a writer for the website bodybuilding.com. Millions of women are motivated to stay in shape because of her articles…including me.
Favorite Quote:
"Don't practise until you get it right, practice until you can't get it wrong."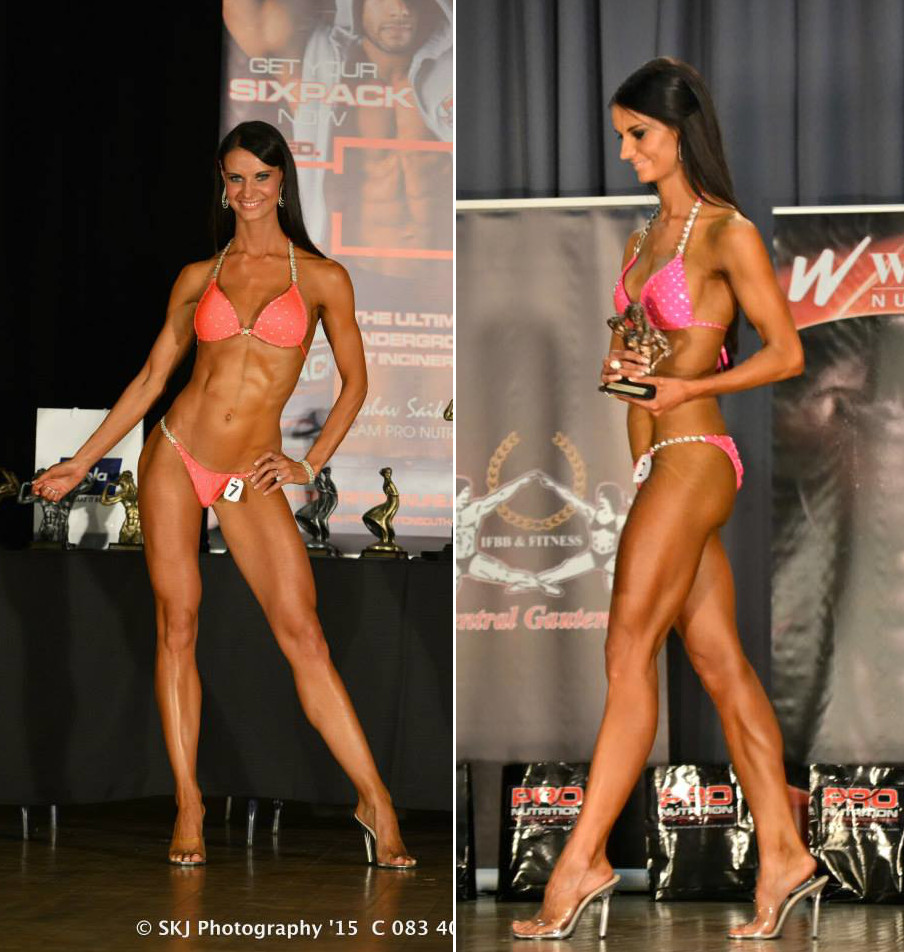 What is the most common question you get asked?
"If I do weight training, won't I build muscle?"
My answer to this is usually:
"In order to build muscle you need 3 main ingredients:
Testosterone
Seriously heavy weights
Lots of protein.
One of these ingredients women do not have naturally, the others will take a huge eating and training effort and still without testosterone you won't get far. So no you won't build huge muscle. At worst all you'll do is tighten and firm up your current figure."
What is the one thing you see people do in the gym or when training which really annoys you?
I get really annoyed when people don't re-rack their weights. It sucks having to re-rack a 45kg dumbbell or 15 20kg plates stacked on a leg-press machine. Especially if you are a girl.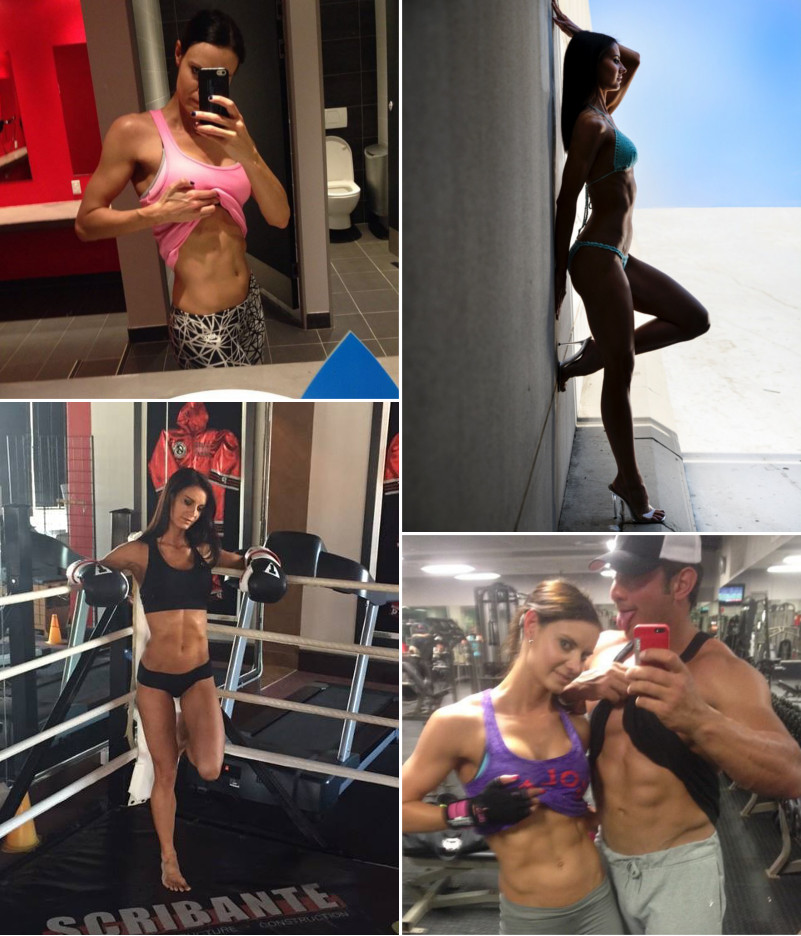 Best piece of advice you ever received?
Focus on you and your own goals and pay little attention to those around you trying to divert you from reaching those goals.
People will always talk about you, it means that you are worth talking about. Start worrying when people stop talking about you, because that means you are lost in the system.
Advice for someone who is a bit unsure and overwhelmed and just starting on their journey to get in shape?
Starting a new thing can sometimes be a bit overwhelming, especially starting a new fitness journey. Take the time to read about as many fitness topics as possible. The internet is a wealth of knowledge and Fitnish.com is a great place to start.
Take each day as it comes.
It might seem like there is a mountain in front of you, but every mountain can be climbed and the end result will be amazingly satisfying.
Never lose sight of your goal and stay at it every day. The key to being healthy and fit is consistency.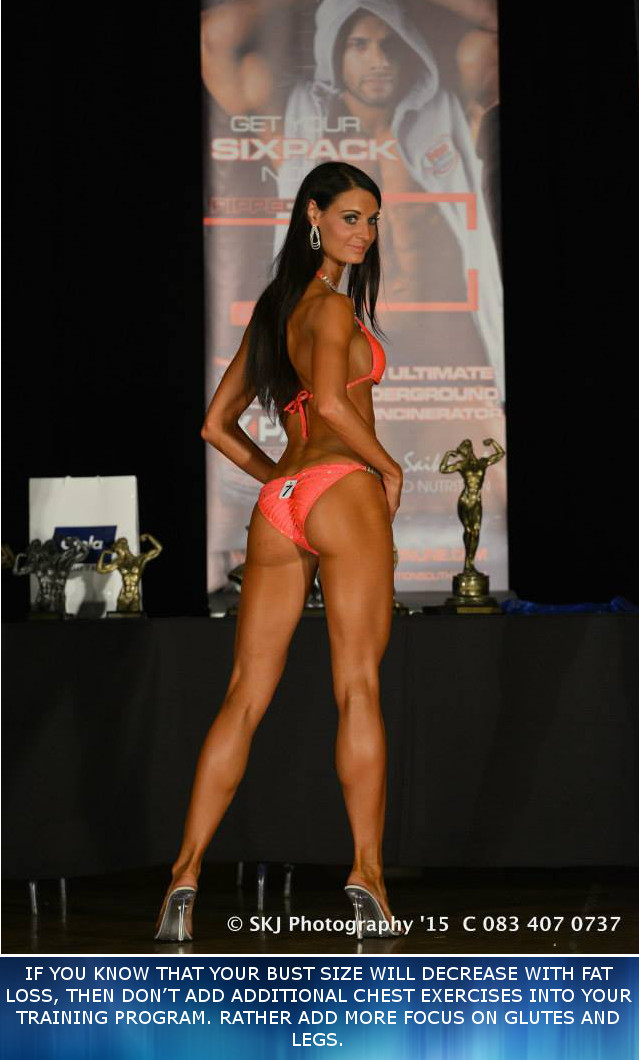 What competitions have you competed in and your placings?
Millennium Gold Plate Classic | Fitness Bikini Division over 163cm | 3rd
IFBB Novice | Fitness Bikini Division over 163cm | 1st and Overall
Miss SA Extreme 2015 | Fitness Bikini Division over 163cm | 1st and Overall
H & H Classic 2015 | Fitness Bikini Division over 163cm | 1st
IFBB Gauteng Central Provincials | Fitness Bikini Division over 163cm | 3rd
Where can people get hold of you?
I always love helping fellow athletes. For any advice or questions please contact me on any of the following mediums: