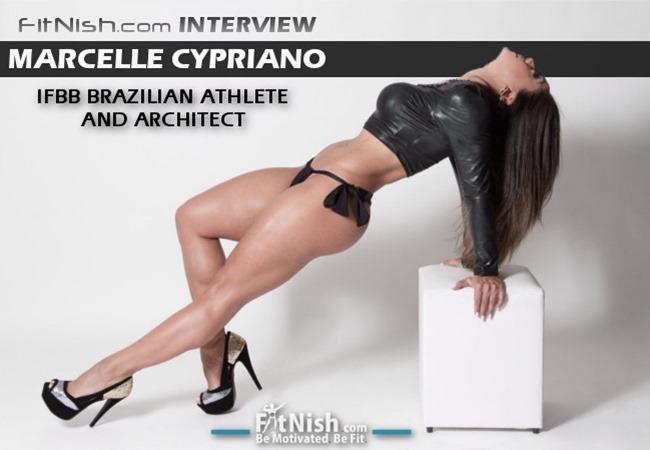 Quick Stats
Name: Marcelle Cypriano Nunes
Age: 34
Height: 1,68 m
Current Weight: 67 Kg
Current city: São Paulo, Brazil
Occupation: Architect and IFBB Wellness Bodybuilding Athlete
Have you always lived a fit and healthy life? How did you start?
I always liked the lifestyle and started ballet 5 years ago and since then my life revolves around the sport. I became a dancer; I've done jiu-jitsu and now I am a fitness lover.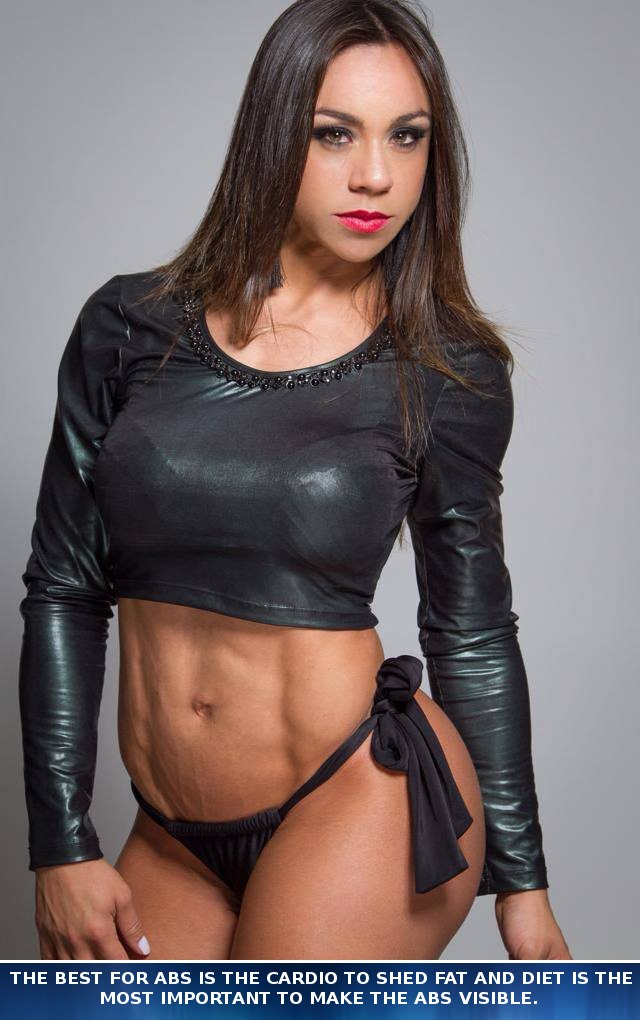 How do you stay motivated and consistent throughout your training and eating?
I get motivated by visualising and knowing that I will be displaying my physique on stage in front of many people.
It makes me want more and more!
What are your future plans?
I want to keep competing for the next 2 years and then just do the bodybuilding more as a hobby and get on with the job of motivating people to become healthy.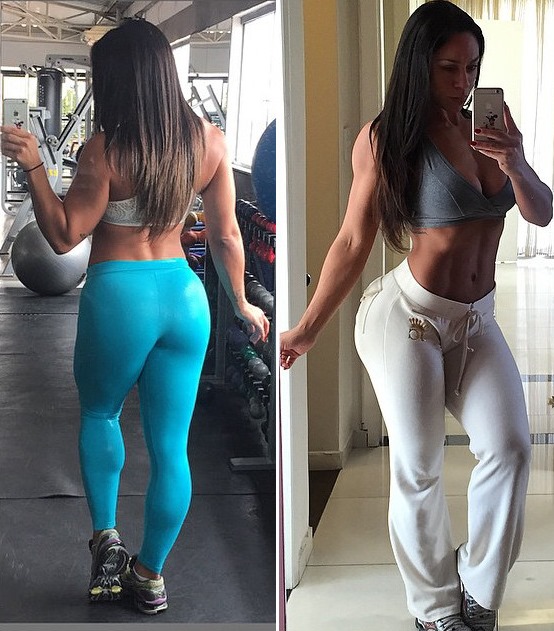 Give us a brief description of your philosophy on your diet:
When I'm doing a bulking phase (muscle gains phase) I will tend to eat more carbohydrates. When cutting (the phase of reducing the percentage of fat) I will eat less carbohydrates and just slowly reduce them.
Meal 1:
Meal 2:
Meal 3:
Lean red meat + sweet potato + broccoli
Meal 4:
Avocado cream + lemon + cinnamon
Pre-workout:
Post workout:
Fish or egg whites + broccoli + tomato
Remember that this diet was developed for my body and my goals. I advise everyone to seek a sports nutritionist to do a very specific and individual job to suit your own body.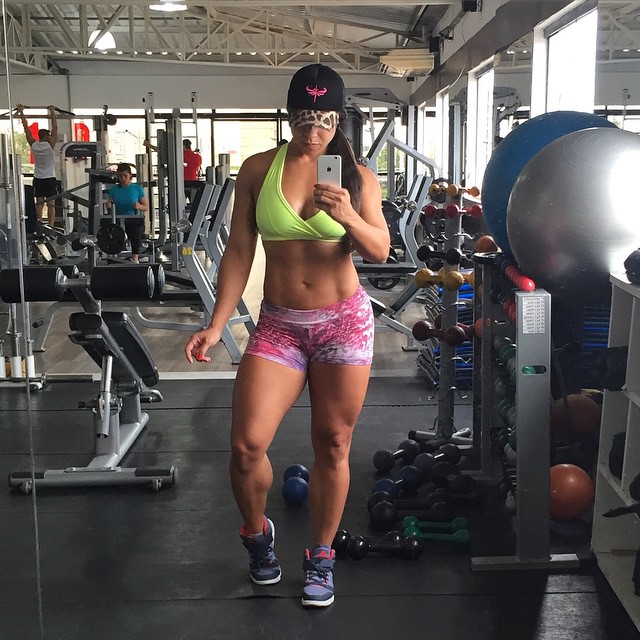 Do you ever get cravings for a certain (unhealthy) food? How do you handle them?
I really crave sweets, especially at that time of the month, but it's all about control and including healthy substitutions like peanut butter or roasted pineapple with cinnamon or even a cup of coffee.
What are your top nutrition tips to keep slim?
Avoid fats, fried foods, sweets, soft drinks and fast foods.
Have leaner meals rich in fibre.
Eat every 3 hours (this helps accelerate the metabolism).
Drink at least 3 litres of water a day.
A good trick is always eat enough salad (leaves) before your meal!!!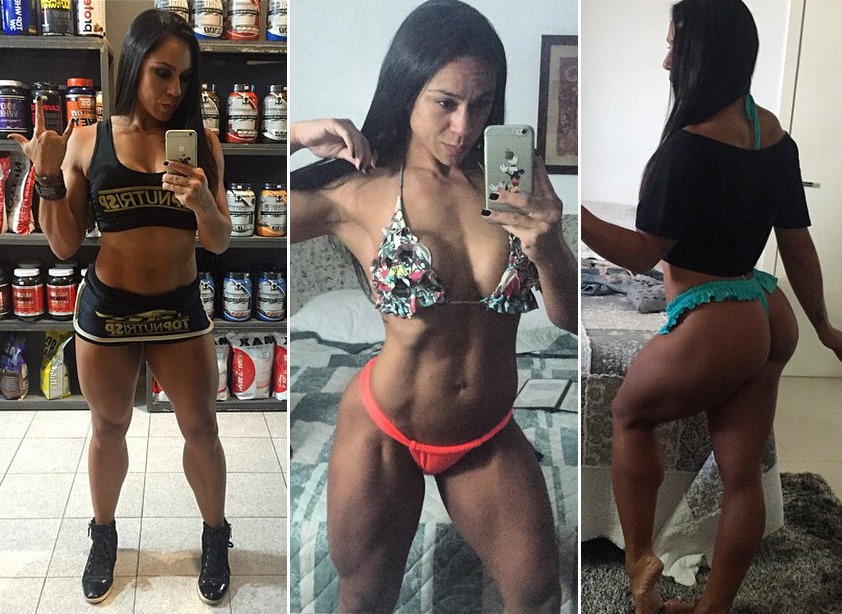 What is your favourite healthy meal?
My favourite healthy meal is a juicy grilled chicken fillet with brown rice and lots of salad.
What supplements do you like to use? What can you recommend for beginners?
In the morning I take: BCAA + Glutamine + Vit. And multivitamin
Before lunch I take Chromium Picolinate
I take caffeine before training
After the training I take BCAA + Glutamine + Whey isolated
All my supplementation is Maxx Performa
I don't recommend supplementation for beginners, but recommend that whatever your goal is you look for serious professionals with experience in the area and get advice from them.
Do not do anything that you have heard or seen haphazardly on the internet, as it is your health which you are dealing with.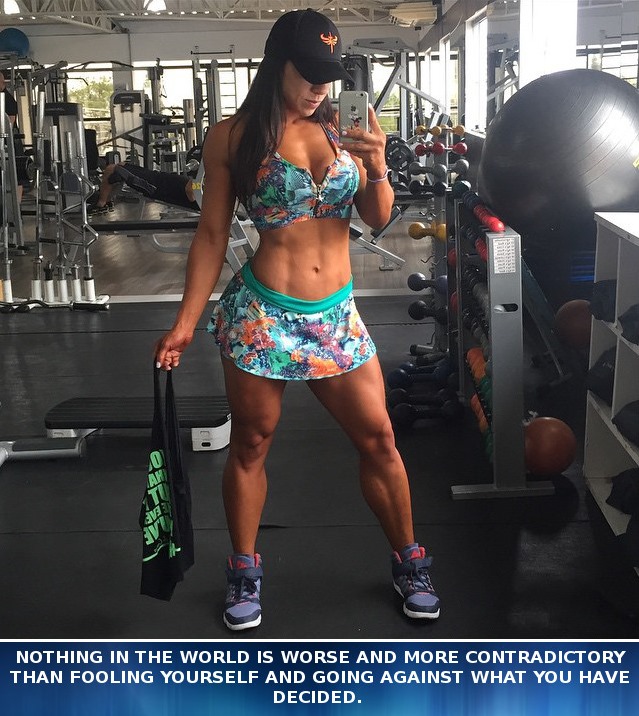 Give us a brief description of your philosophy with your training and fitting everything in:
I am an architect and I work for a major Brazilian retailer.
So I wake up every day at 5 am to have my first aerobic/cardio workout.
Then prepare all my lunch and meals for the day and go to work.
I work from 8 am to 6 pm. It is quite far from home (1 and a half hour drive), but I then fit a night bodybuilding workout in.
I travel a lot for work so I make sure that I pack all my meals with me.
Even with this mind-blowing routine, I participate in bodybuilding championships and have been Top 3 in a few of my competitions.
I can not stand hearing people say that they have "no time." When you want and crave something, you make the time!!!
Do you do much cardio with your training?
When I'm cutting (current phase) I do it every day. When I'm bulking, I do it twice a week to keep the cellulite away and maintain a low body fat percentage.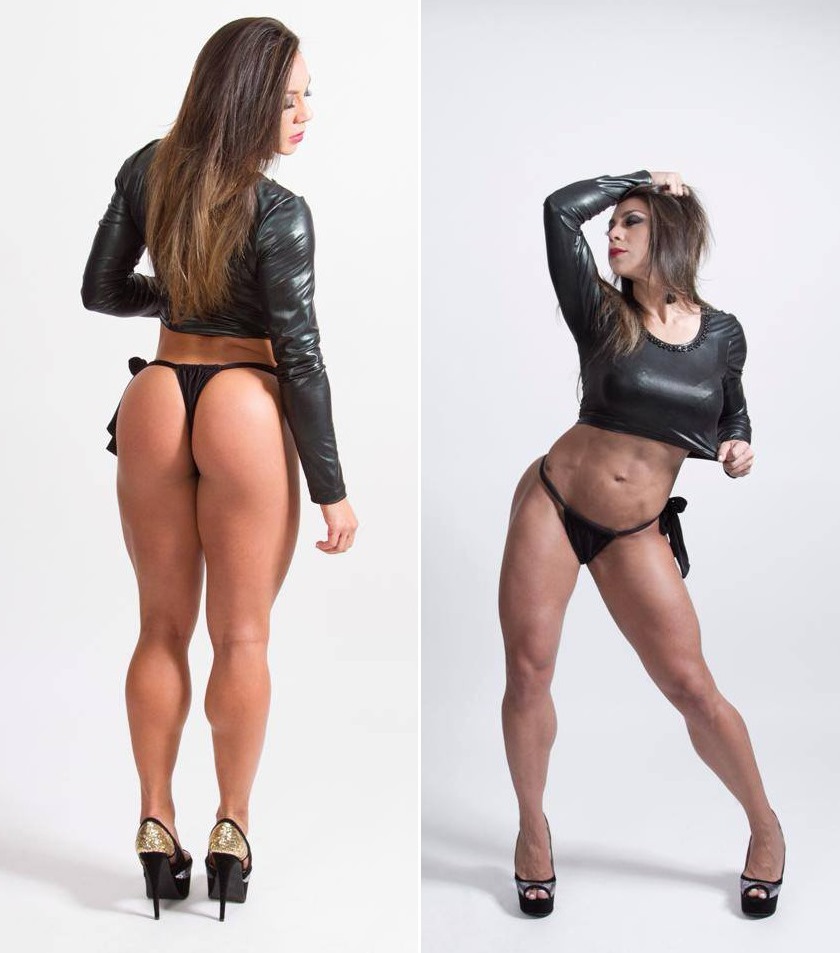 What are your 3 favourite exercises?
I like to train gluteus and the main ones are:
Sumo Deadlifts

Abductor chair

Free Squats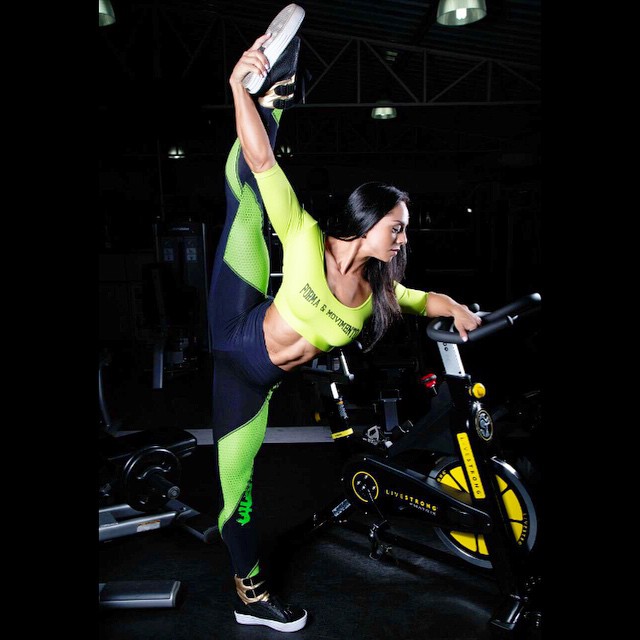 Favourite quote:
"If I want, I can."
I have this phrase tattooed in Italian on my waist "If io voglio I can." They are the words that motivate me everyday.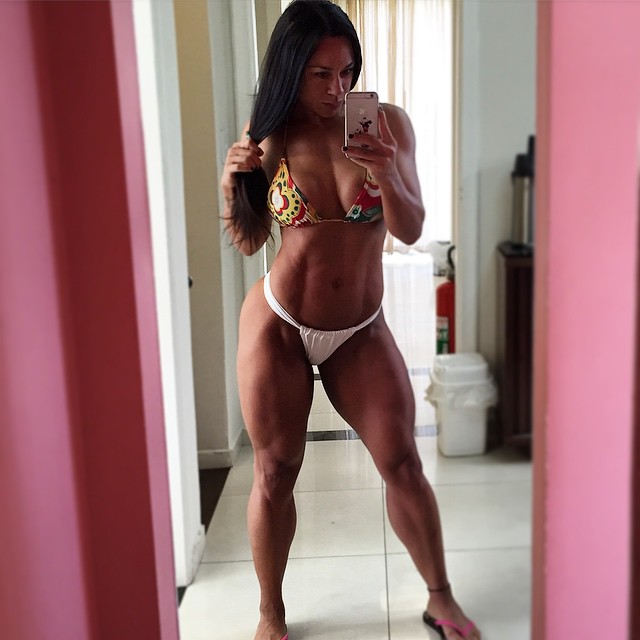 What is the most common question you get asked by people and girls?
The most frequent question is:
"Do I ever go off my diet or training like do I eat pizza or sweets on Sunday?"
My answer is always the same:
"When you have an appointment with yourself, it's easy to stay focused."
Nothing in the world is worse and more contradictory than fooling yourself and going against what you have decided.
What is something you see people do in the gym, that really bothers you?
In addition to poorly executed exercises, the long breaks for socialising and conversations on cellphones instead of training.
You go in the gym one hour a day to train, so concentrate on that purpose.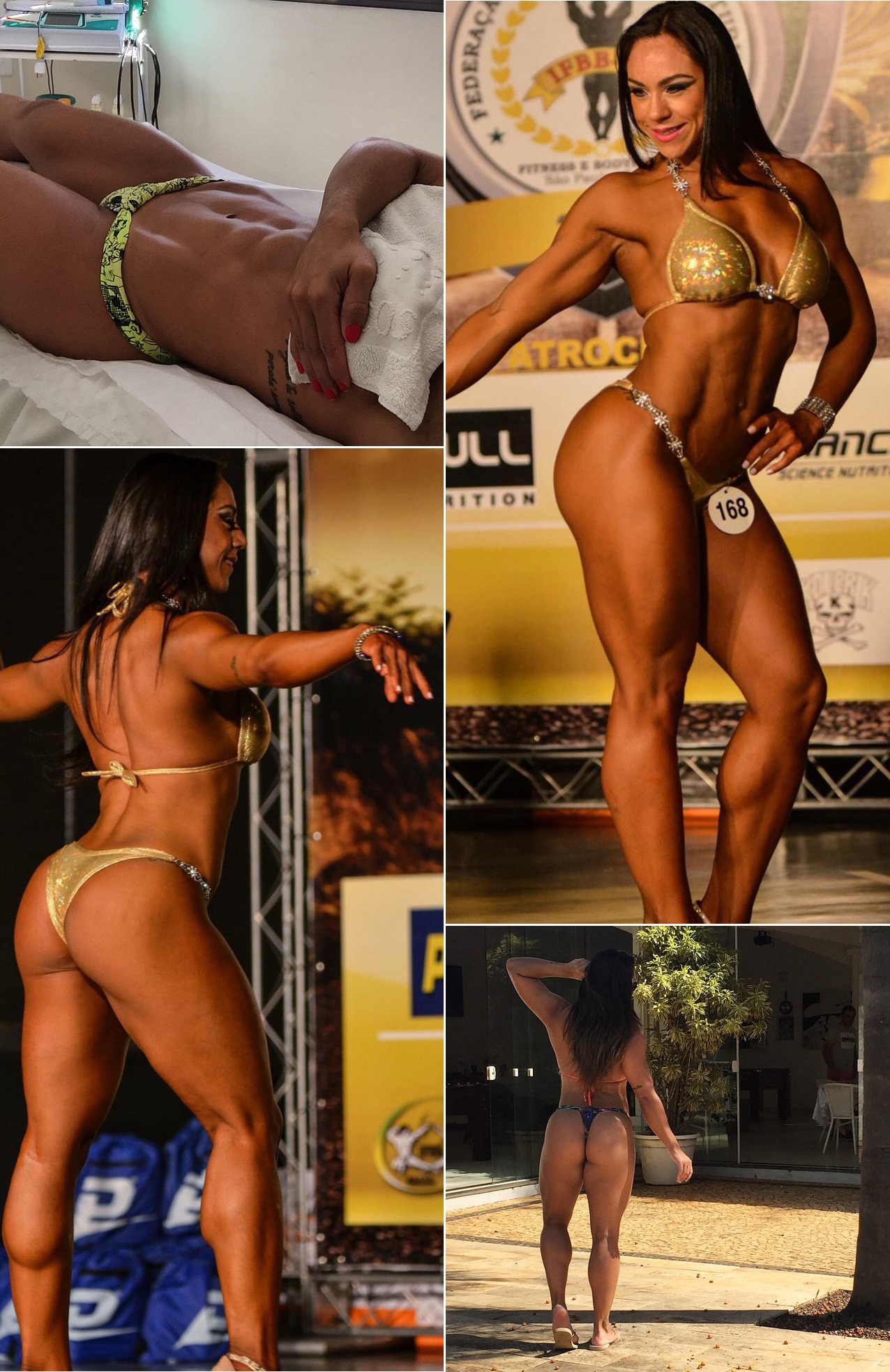 What is the best advice you were ever given?
Be what you want to be, but whatever you choose is the best!!! This advice was given by my parents.
Did you enter any fitness competitions before?
2015
Copa Paulista | Vice Champion
2014
Bodybuilding championship Rookies | Top 3
Championship | Top 3
Brazilian Championship | 13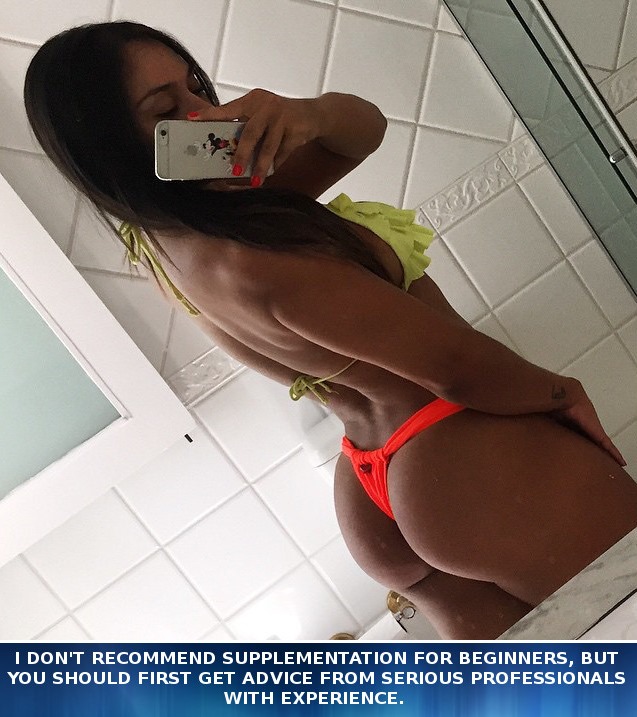 Can you give some advice to people who want to start training and live healthy?
Do not listen to people who think they understand the issue and try to surround yourself with good and serious professionals, you do not want to mess with your health.
What does success mean to you?
When I achieve my personal goals that makes me successful.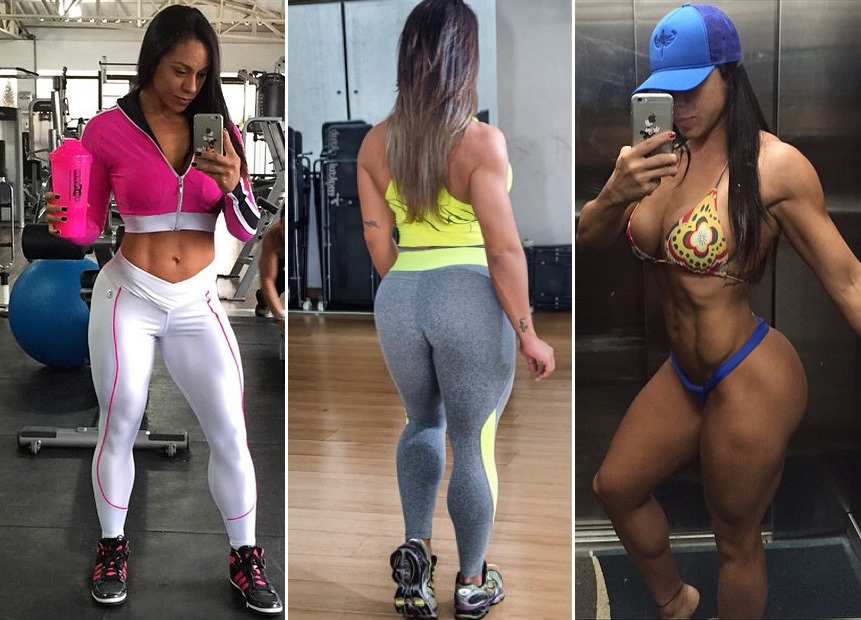 Where can people contact you?