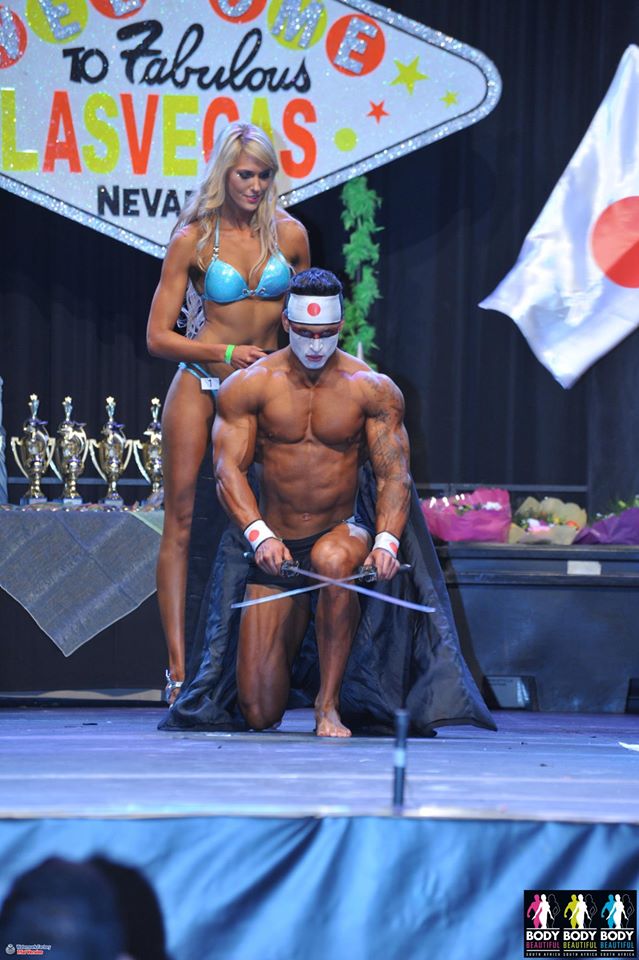 Quick Stats
Name: Nick Robert
Age: 27
Height: 1.91 m
Competition weight: 100 Kg
Current weight: 115 Kg (off season)
Current city: Durban KZN, South Africa
Occupation: Entrepreneur
How did you get started?
I started 6 years ago in the garage of my house and learnt exercises through training videos, and once I had the confidence I started in a proper gym and learnt loads over the years. And I'm still learning every day.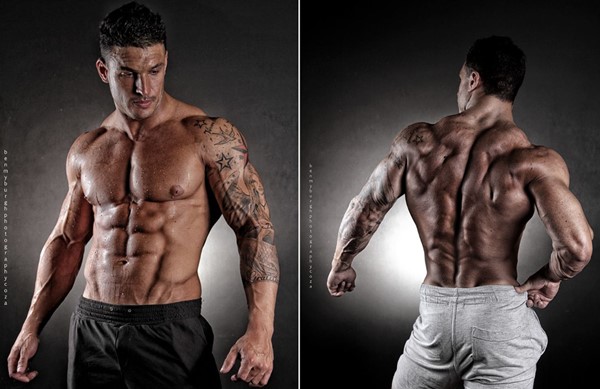 What do you love about it and how do you stay motivated?
I love the goals we as athletes set for ourselves, to compete is not to necessarily win shows or receive trophies but it's a self improvement and self satisfaction where we push ourselves to the limits where we accomplish huge goals physically and mentally.
What are your future plans?
To become an IFBB pro and to compete on the world circuit at the IFBB OLYMPIA.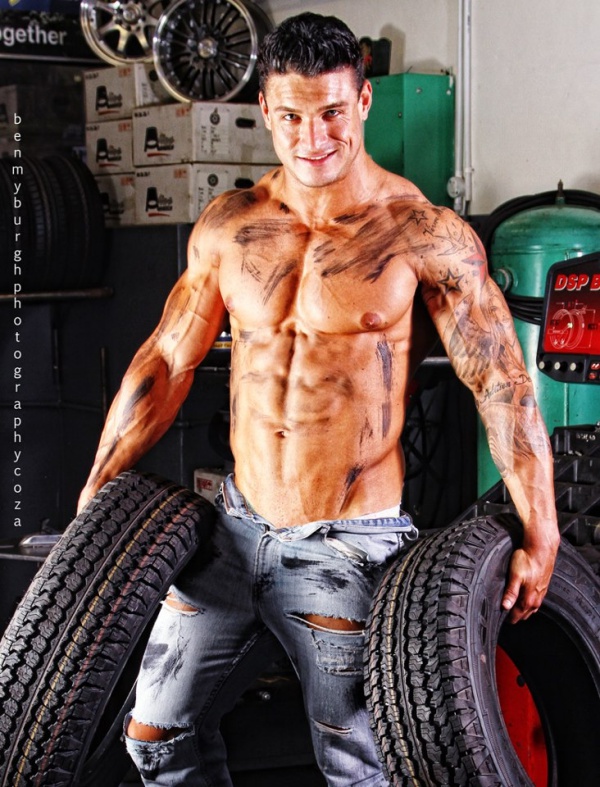 3 best foods to lose fat?
Include these foods in your diet:
Egg whites, celery, mint.
Beetroot juice and ginger.
Asparagus.
Do you follow a bulking period or do you manage to stay lean year round and gain size?
I do believe the aspect of building muscle while maintaining a lean physique. It takes time and patience to be able to understand your body and once you understand the science behind what makes you come in harder, leaner and in incredible shape, you are A for away.
In the off season I do believe in bulking yet maintaining a low body fat percentage and monitoring the body accordingly.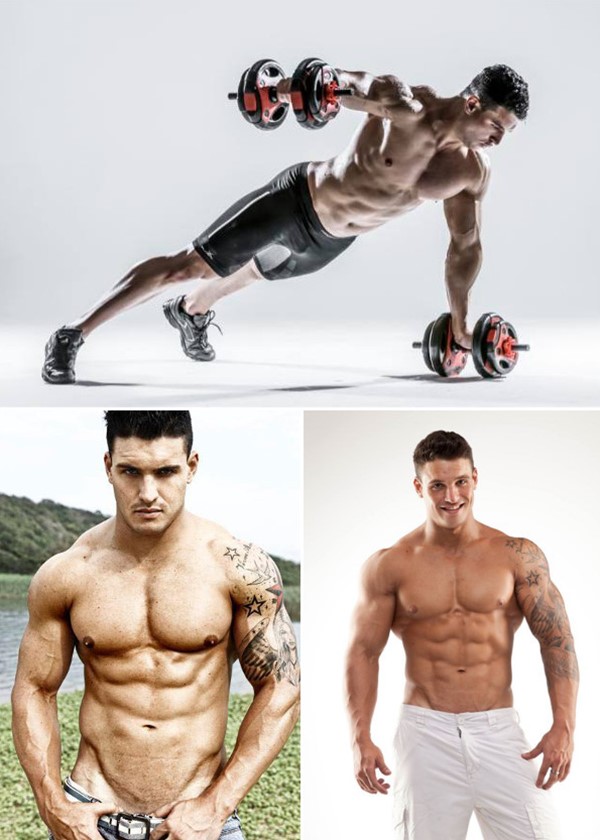 Take us through an average day of yours:
I wake up around 5 am then off to stepper where I perform 1 hour of cardio then sauna for 30 minutes to drain water as I suffer from water retention.
I then eat 8 meals every 2-3 hours whereby I also work within my corporate meetings and team building presentations throughout the day.
I then get to gym around about 5 pm where I train until 7 pm and food prep starts until 9 pm and then sleep time and  repeat this daily.
How do you manage to fit in all your meals and training while still balancing your work life and social life?
I believe in a balance and people can never make an excuse no matter how busy we get and shouldn't miss meals.
Its all about the push and pull factors of making time and working around the elements of making time to get in the right nutrition on a daily basis.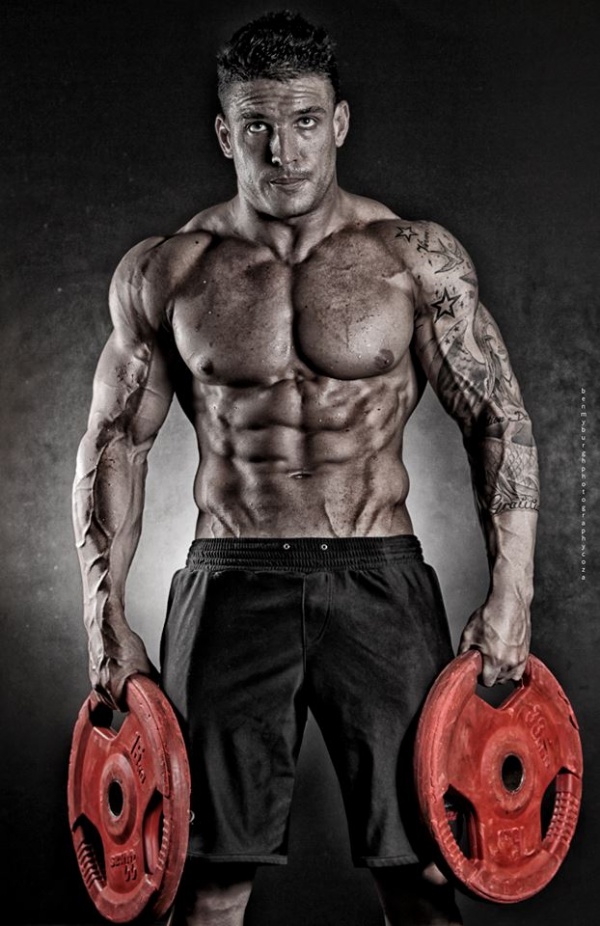 Give us a brief description of your philosophy on your diet, pre contest and during the off season:
When it comes to dieting you have 3 options available to you:
Maintaining your body to stay current and in constant shape.

In season dieting

Off season dieting.
I believe in staying with a high carb, high protein diet when building weight and bulk, to really stretch my muscle fascias in getting full and as big as possible.
In season is a series of low carb days with carb cycling, where leg days require a larger calorie intake hence more carbs on the days where legs are being trained. I generally stay on a set diet when maintaining my body and that is all forms of protein from fish, to fillet steak, egg whites and chicken along with a moderate carb diet to maintain my physique.
 What supplements do you use if any?  What would you recommend?
I am sponsored by Cellucor SA and love their products. They are an unbelievable and remarkable first class brand offering superb quality and research within all their products.
I am a huge fan of:
as they are the three fathers of muscle growth and recovery. I also take a pre workout Cellucor C4, Cellucor NO3 and Cellucor Whey.
If any gym individual is looking to get great results I highly advise this world class brand.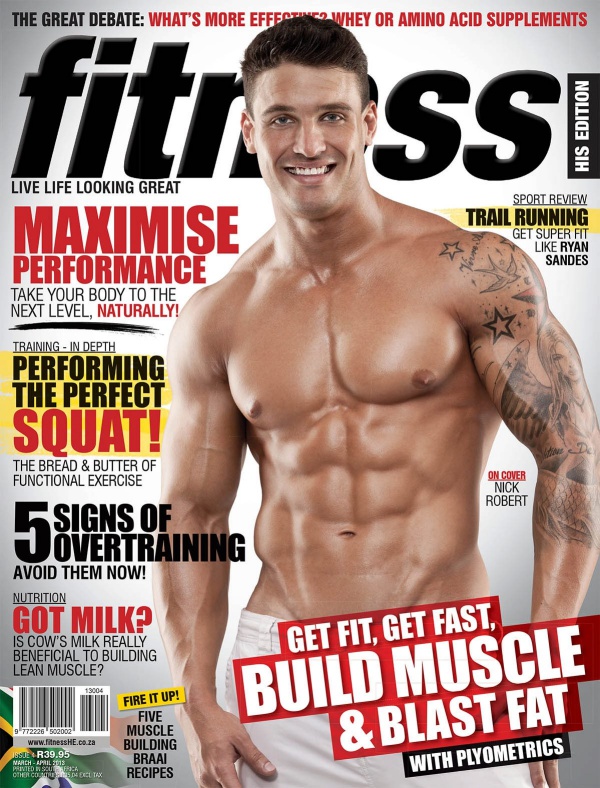 Give us a brief description of your philosophy on your training and on average how long do you workout for?
I believe in mixing exercise routines from high set exercises to GVT (german volume training) and changing routines often depending on the results I get.
"I believe in ending off all muscle groups by exhausting them so that I can no longer push any more."
I also am a huge fan of giant sets incorporating large sets of exercises and doing a constant movement.
German volume training is very effective in burning excessive calories but also bringing strength to your workouts. It takes the body time to adapt to this routine of exercising but once adapted the results are world class.
"I train 6 days a week and in season 12-13 times which would include every morning cardio sessions."
Do you enjoy other types of exercise out of the gym?
Touch rugby and sprints.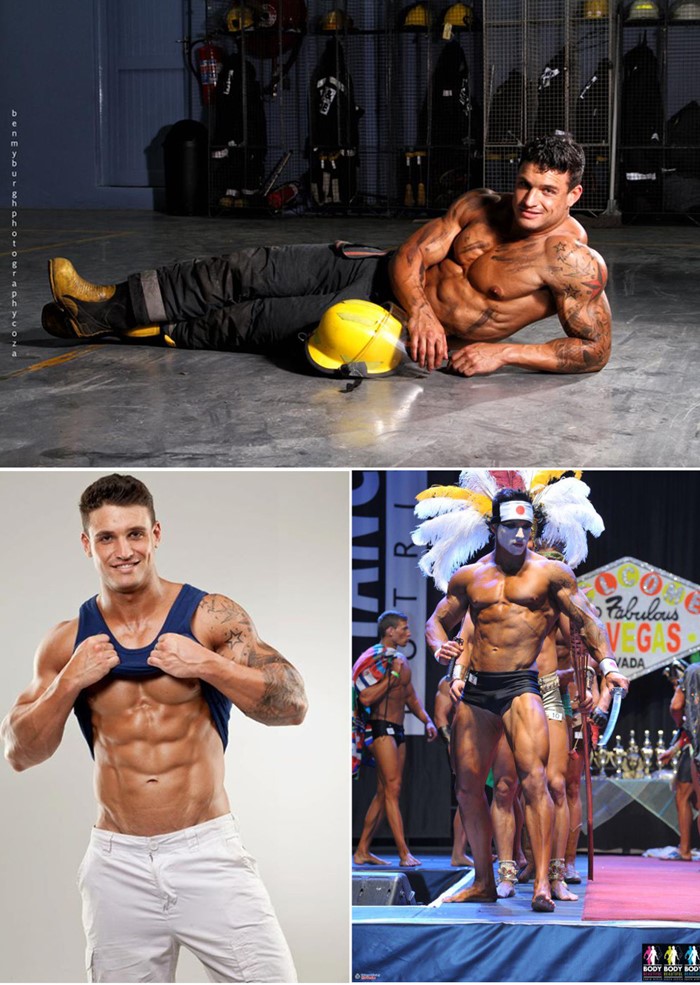 What are your top training tips?
Good form and well balanced training methods.
Rather go lighter to perform perfect form and build up tolerance to pick up larger weights.
Good form training is where your body will develop maturity and quality.
What are your three favourite exercises and why?
1. Lunges
As they build a strong core and are a strong element in creating deep cuts in the quads.
2. Incline bench
Alternating incline bench on different height levels. Awesome in playing around with height ratios to really hit the upper chest area below the collar bone.
3. Shoulder side raisers
Perfect shaping exercise to develop round shaped shoulders.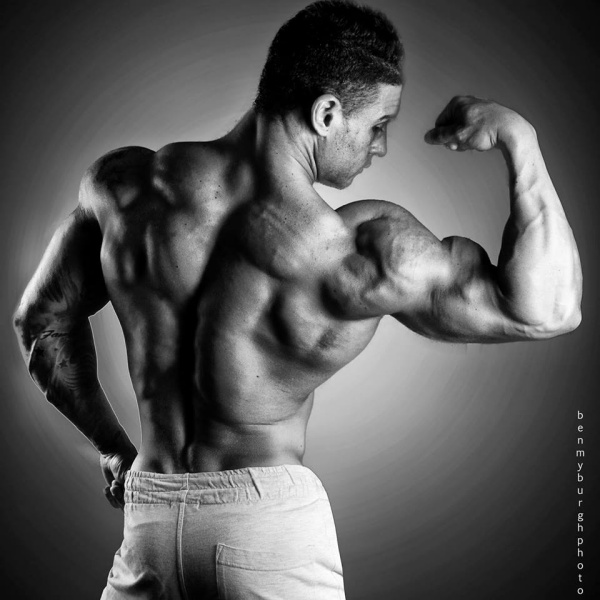 What are your top tips for training arms?
Blood starvation movements, doing repetitive sets of bicep curls whereby after each set you hold your arms above your head for 30 seconds to allow the blood to rush down and then you attack the weights yet again for another set.
I can repeat this up to 6 times. It will cause full blood concentration into the muscle groups allowing more stretch in the muscle fascias and huge pumps while training.
What is the most common question you get asked?
How do you get so lean?
It all sits in the diet and maintaining a healthy balanced lifestyle. You can't diet 1 week and feel ripped and ready. Staying lean all year round is a constant 7 day diet and consistent way of training and a lifestyle.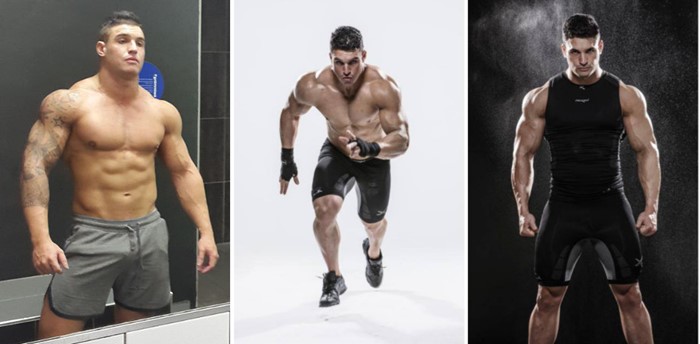 Favorite Influential bodybuilders/fitness models:
Jaco Moolman and Greg Plitt.
Favorite Quote:
"Make your needs your goals and always show gratitude in everything."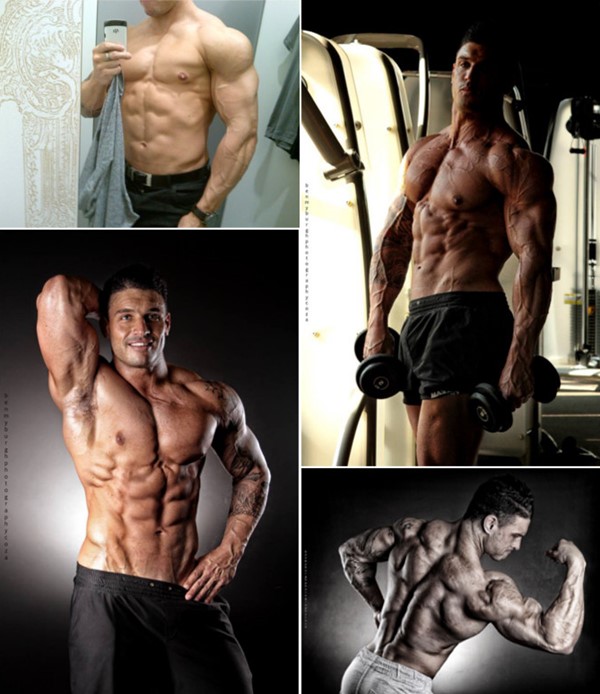 What are some of the weirdest/annoying things you have seen people do in the gym?
Generally poor form on exercises. Say for example, general tricep rope push downs, whereby they are leaned over so far it looks like they are doing a front squat and opposite downward shoulder press lol.
Advice for someone thinking about competing?
Find a coach, stick to only 1 coach giving you advice. Don't listen to anyone else, and with one person you will learn and understand what does an does not work with your body training and dieting wise.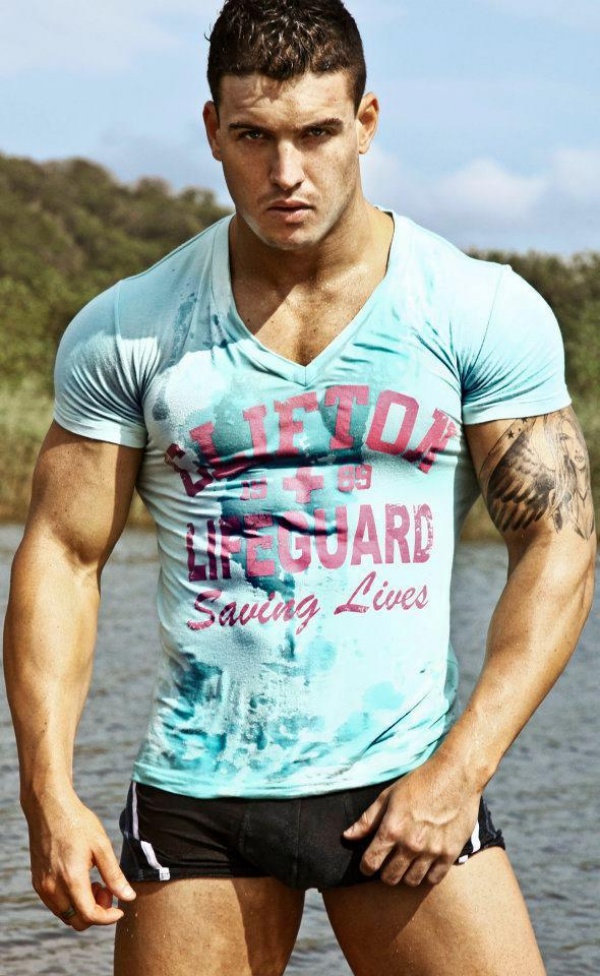 What competitions have you competed in and your placings?
IFBB 2014 | Mens athletic physique | 3rd
WBFF SA 2013 | 5th
March edition 2013 Front cover of Fitness His edition
Mr Price cover model campaign 2013
Body beautiful | Male muscle model | 3rd
SA Fitness model 2011 | 2nd
Bear underwear face of Bear 2011
Where can people get in touch with you?
Facebook: Nick Robert
Email: nickrobert906[at]gmail.com for diet consultations.