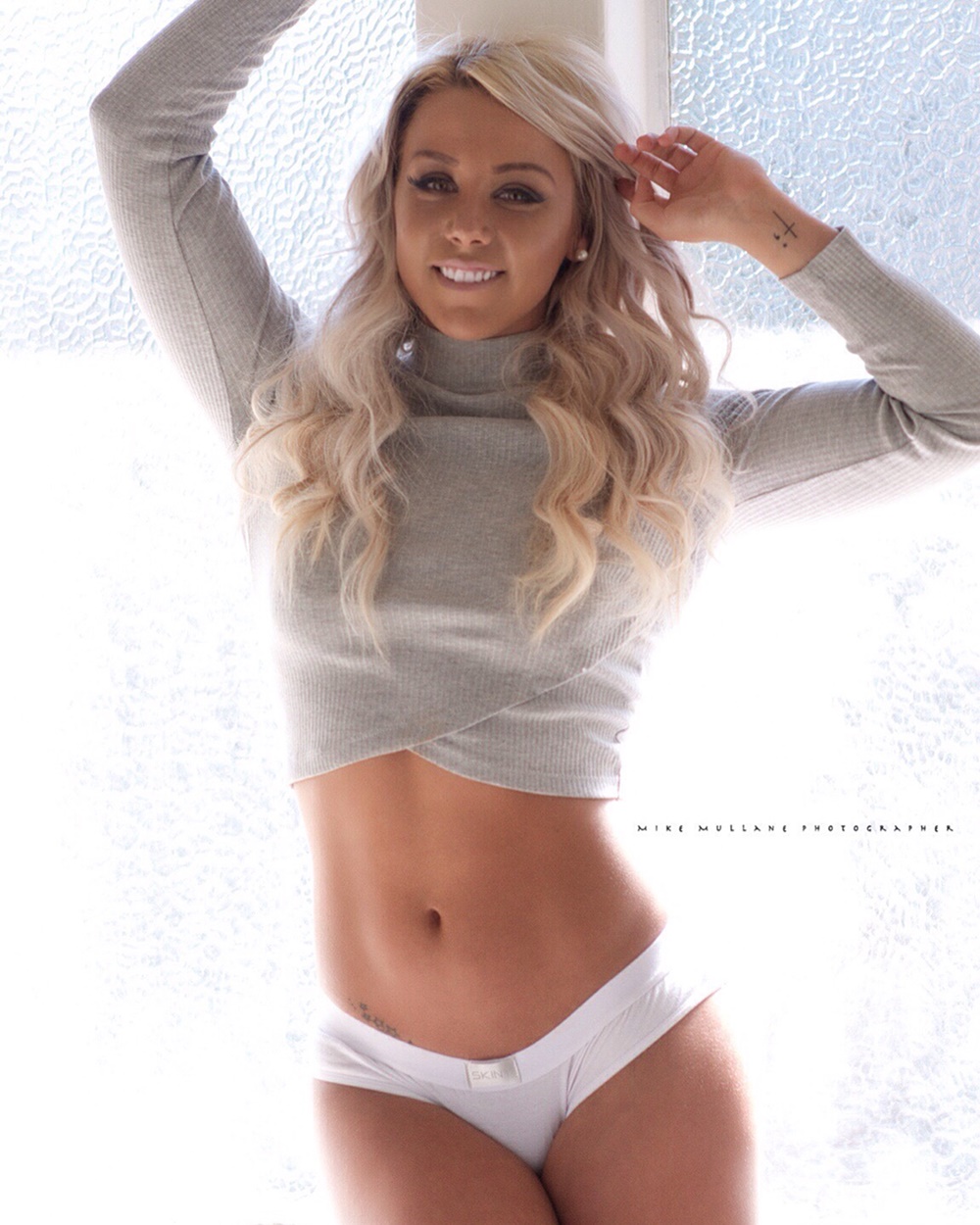 quick stats
Name: Carmen Crous
Age: 24
Height: 1.71 m
Competition weight: 68 Kgs
Current weight: 73 Kgs
Current city: JHB, South Africa
Occupation: Medical Rep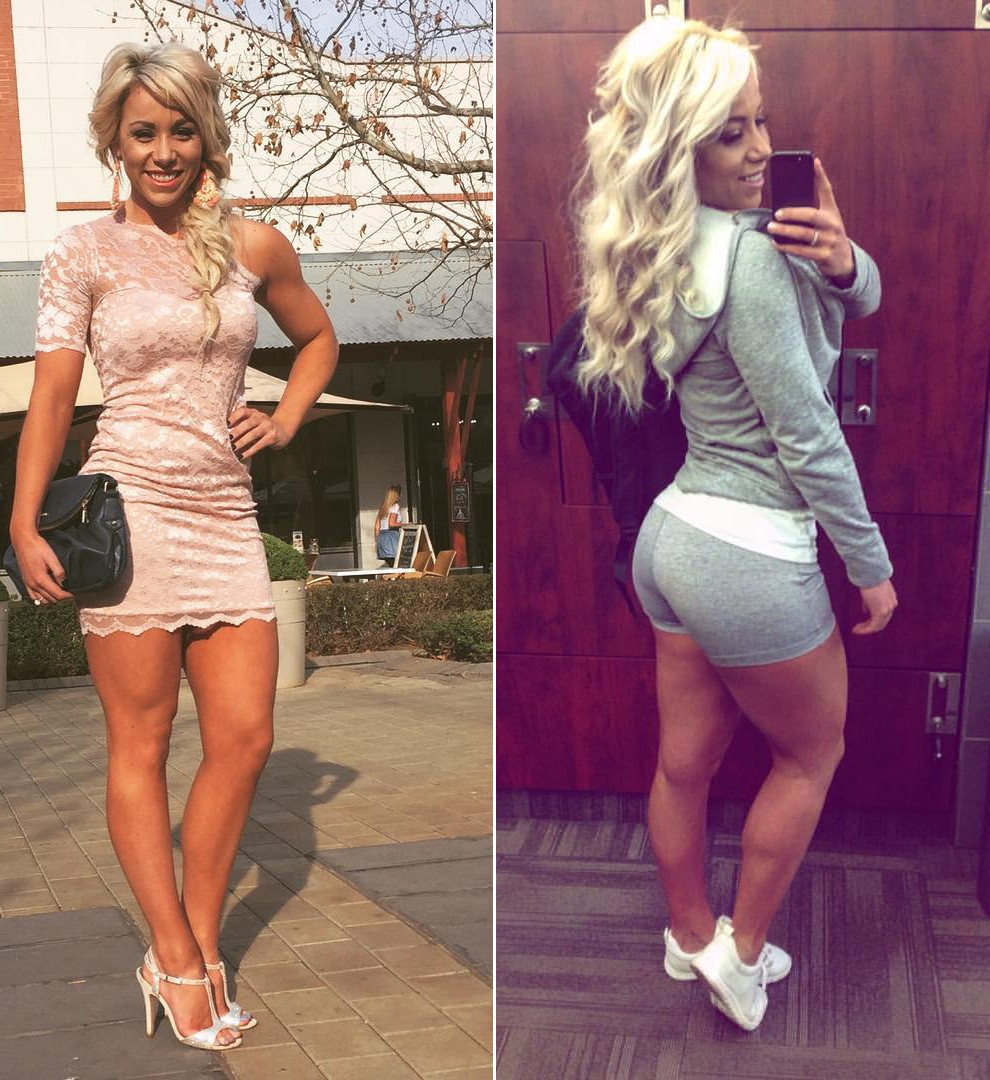 What made you get started with training? Has it always been a part of your life?
I used to be a new year's resolutioner with high hopes that I could shed some of my December holiday festivities and perhaps fit into a pair of skinny jeans. I have always enjoyed sports throughout my life, and I also played SA Action Netball for two years but broke my knee unfortunately and well, that's when things kind of went backwards for me.
I stopped training, and I lived a very unhealthy lifestyle, I was very lost and very broken. NO SELF LOVE WHATSOEVER. One morning I woke up and I just decided that I deserve better, that my body deserved to be treated with kindness and respect.
So I decided to join a personal trainer and get my butt back into shape. And well, now we are almost 2 years down the line and I am so happy that I made that decision and took the leap of faith.
How important is the mental aspect of this lifestyle? How do you keep a positive mindset and attitude through setbacks?
The mental aspect of this lifestyle is way more taxing then the physical training itself. It requires tons of self-discipline and dedication to stay on track and not go absolutely crazy on weekends when you are invited to braais or perhaps a night out with your girlfriends.
I am very lucky to have a very strong relationship with my faith, and with God. Without him completely involved in every single aspect of my journey, I would not have been able to have made it this far. I pray about everything (seriously) ranging from completing workouts all the way through to controlling my cravings and giving me a sound mind.
Devotional time is my most important time of the day and I regularly share my messages on my social media accounts.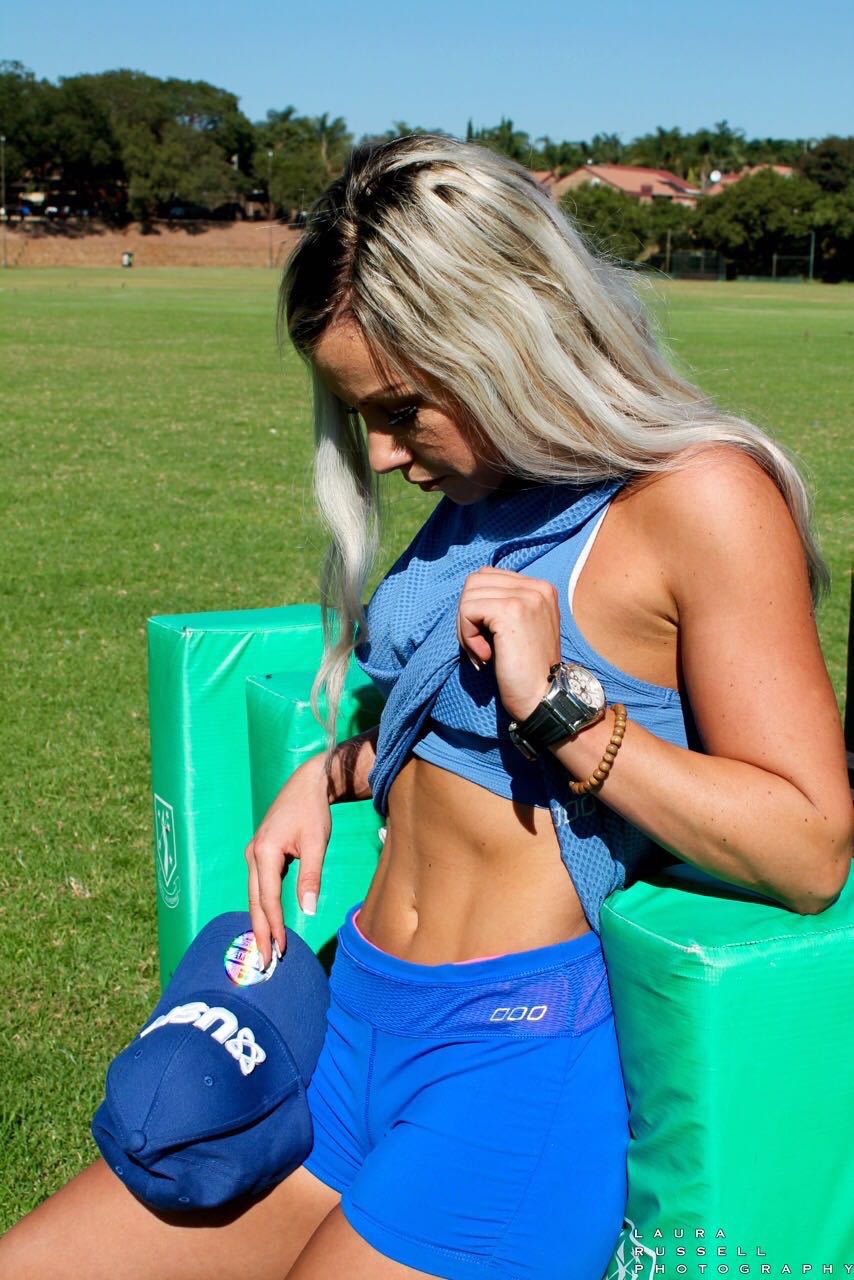 How do you balance everything out?
"If you fail to plan, you Plan to fail."
This is one of the most important phrases I have come to learn and understand in this life. I literally make lists of lists (only kidding) But seriously, if I can give a smudge of advice, if like me you are a busy bee, always something new on the horizon, make sure that you prioritise and you plan.
WRITE THINGS OUT, so that they are made plain to you and you don't get overwhelmed with all of the thoughts running through your mind.
What are your future plans?
Future planws, hmmmm I love this question. Well to dominate and to ruffle some feathers. I am currently under the helpful guidance of Earl (or as I call him – BIG EARL) Abrahams and Mubeen Bassa from BeautyandBeast Training.
I am not competing in a show this year, however I am prepping for a few shows next year. I will also be doing something very exciting in the next couple of weeks, all I can say is keep your eyes on my IG account for the reveal!! #f0f2016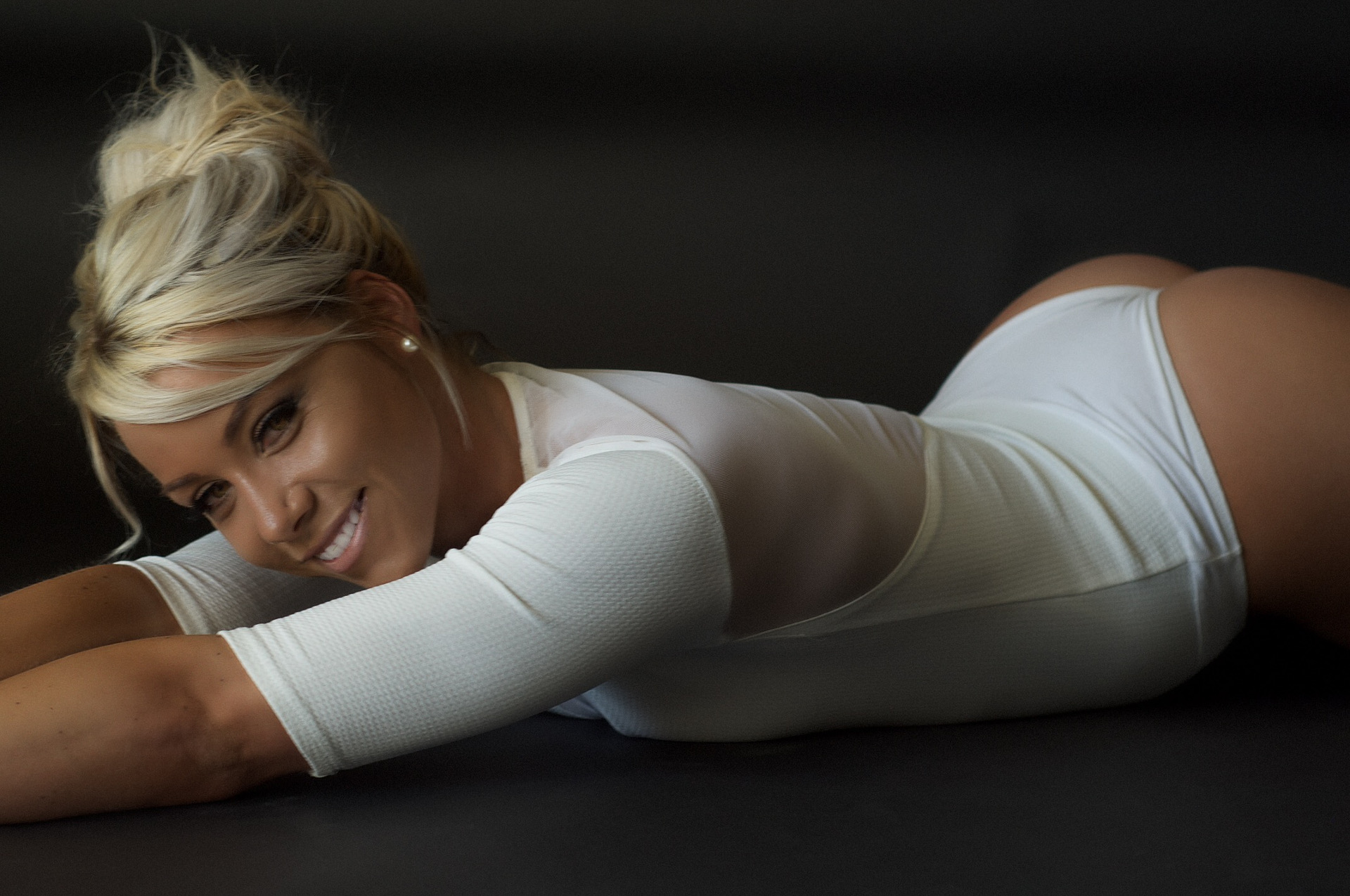 Take us through an average day of yours:
4am: Get up , drink supplements and get dressed for gym
5am: Fasted Cardio, from 45min to 60min (stepper , incline walking and cycling)
6am: Shower, get dressed , get ready for work
7am: First meal of the day with a cup of coffee and some music
8am: Pack Fitmark bag with meals , supplements and water for the day
8:30am: Start seeing my first clients for the day
4:40pm: Arrive home , get dressed for gym and preworkout meal
5pm: Weight training followed by 15min HIIT training
6:30pm: Home, eat my second last meal, get ready for bed, do some planning for the next day make sure I have everything I need.
8:30pm: LAST MEAL
9pm: Bed time (REST IT UP)
What do you think being a good ambassador for a brand means? What tips can you give to people hoping to be a brand ambassador for a specific brand?
Always make sure that you are a good example to others, you are representing someone else's hard work and dedication and you need to be a direct reflection of the brand or company's values. Be approachable, be humble and don't be an ASS, on and off social media.
People like to meet the person that is portrayed on the net, not a totally different person. Make sure that you follow the rules set out by the Brand or company that you are representing, be respectful and don't post anything that would make your mom cringe!
All in all, be nice, be friendly, be helpful, but most of all always be honest and give your honest opinion.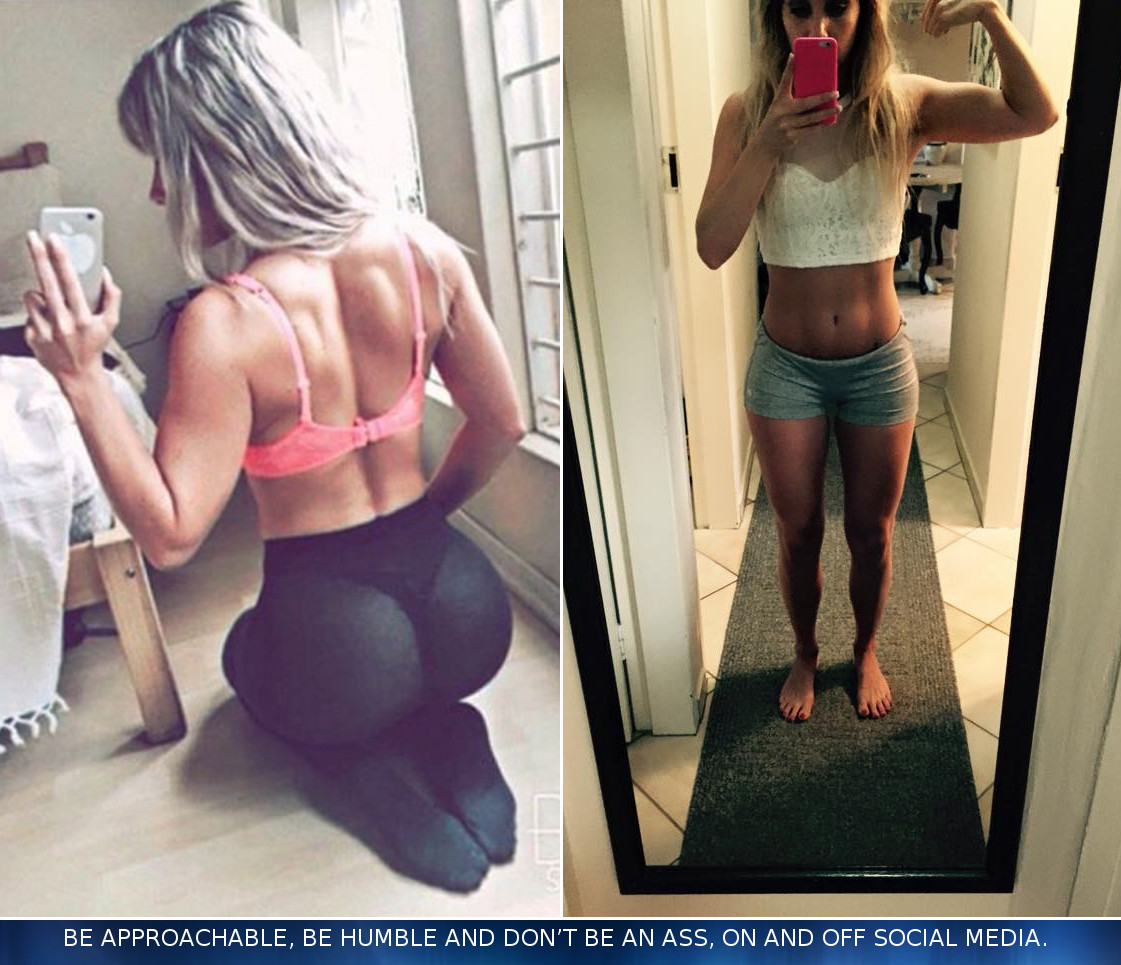 What process do you follow when it's time to start getting ready for a competition/photoshoot?
Well I like to plan (as you guys read above) so I start planning outfits, makeups and looks for the photoshoot. Then obviously myself and my mentor would sit and discuss the look we are going for, and what the time frame looks like.
According to that we would structure my training and new diet so that we don't cause any unnecessary stress on my body or make me freak out prematurely (hahaha – I do tend to freak out a bit).
What supplements do you use and think are necessary for a beginner?
I am absolutely a fan of the USN Wheytella protein shake, I also use Liquid L Carnitine and Omegas alongside CLA.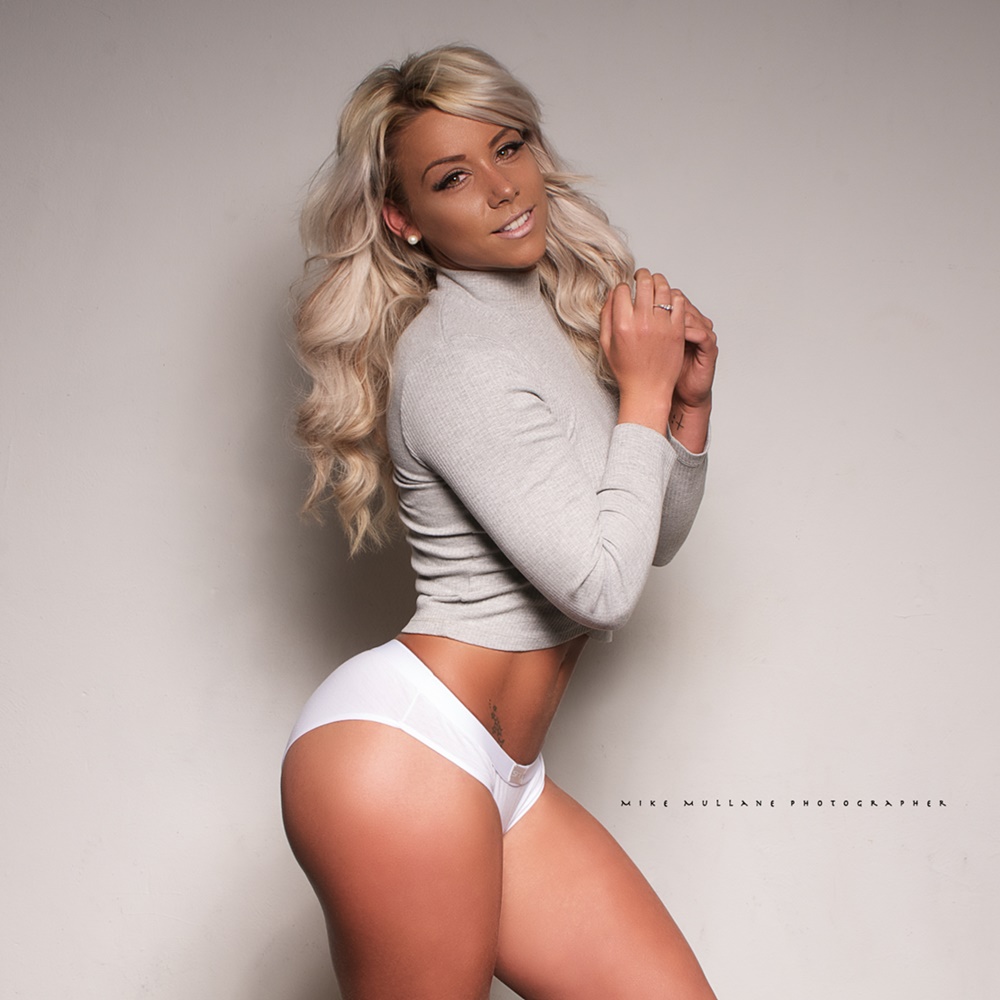 What are your top training tips for the ladies looking to lose some weight?
Cut out your sugars, but don't ditch all the carbs – YOUR BRAIN TURNS TO MUSH!!
Rest is also one of the most underrated topics or tips in this industry, but without it your body can't function the way that you want it to.
Don't overdo the cardio and don't be scared of that weight section, be proud of your body, and go give it a great workout with lifting some heavy things .
Which body part is your favourite to train and what are some of your trips to training it?
BOOOOOOTY! (My interview with Chrome on how to build your booty can be found in the new spring Mag! and is up HERE!)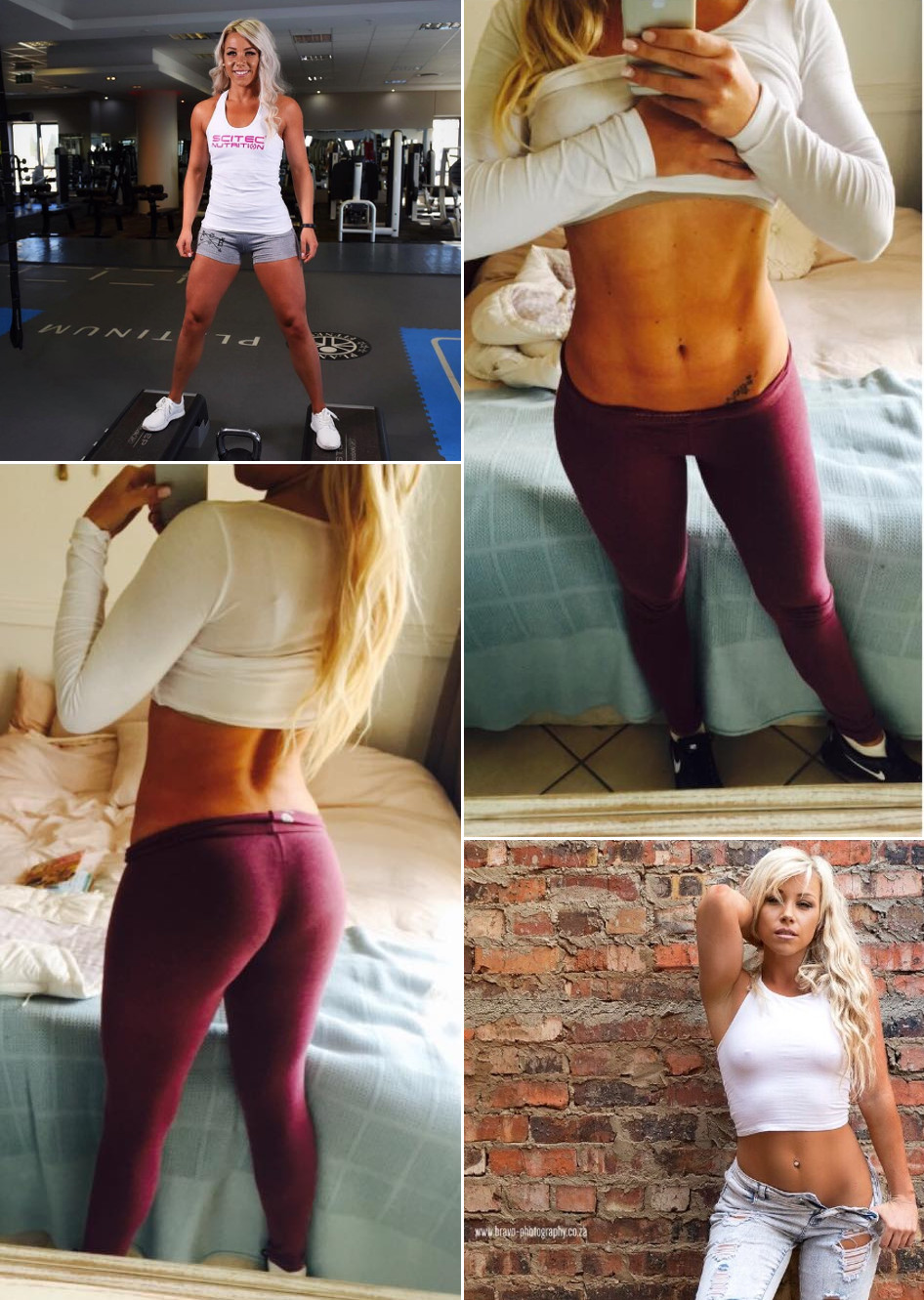 Favorite male Fitness models or bodybuilders?
Favorite female fitness icon(s):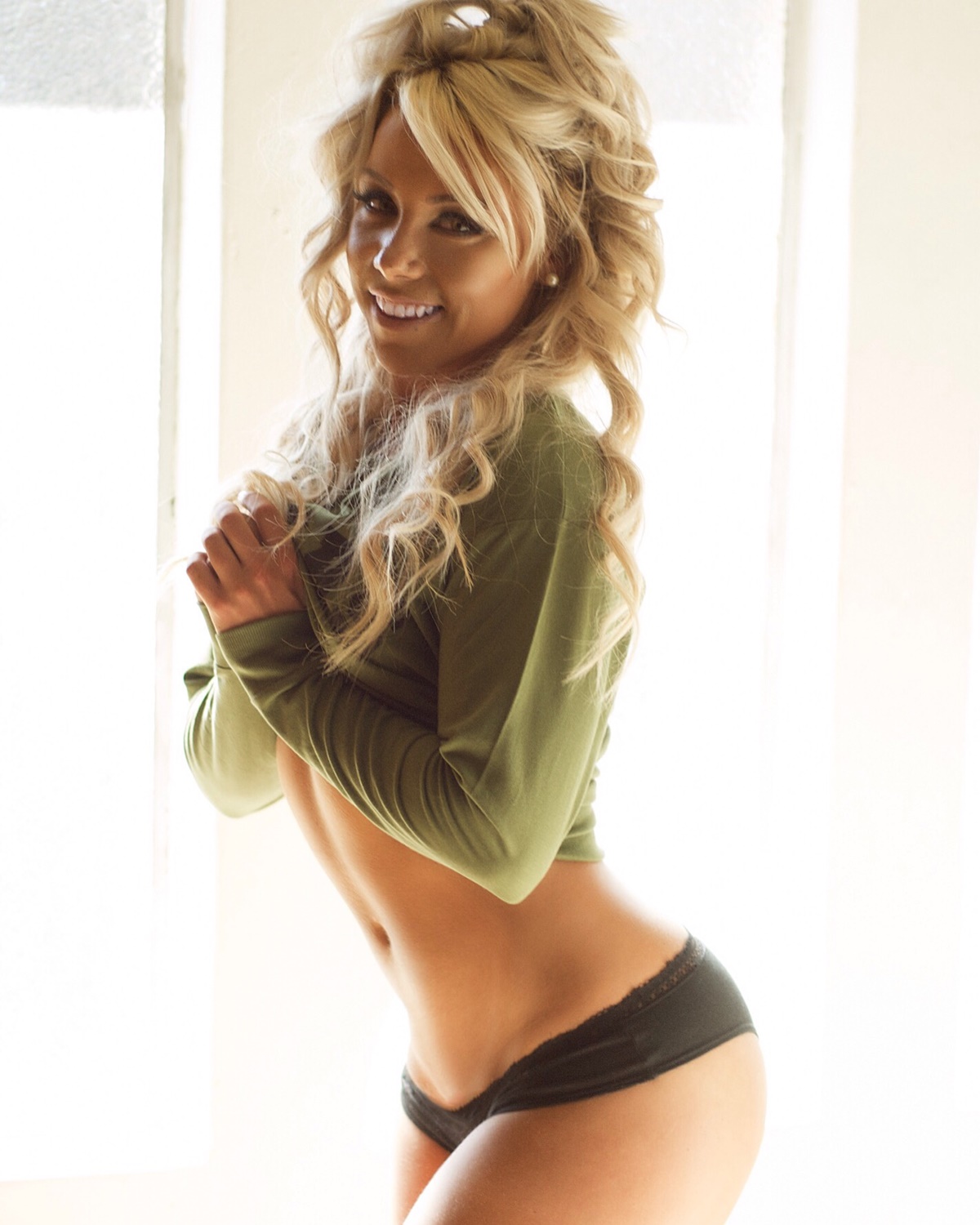 Favorite Quote:
Jeremiah 29:11 11
"For I know the plans I have for you," declares the Lord, "plans to prosper you and not to harm you, plans to give you hope and a future."
What is the most common question you get asked?
Why are you still single?
"I'm waiting for the right guy."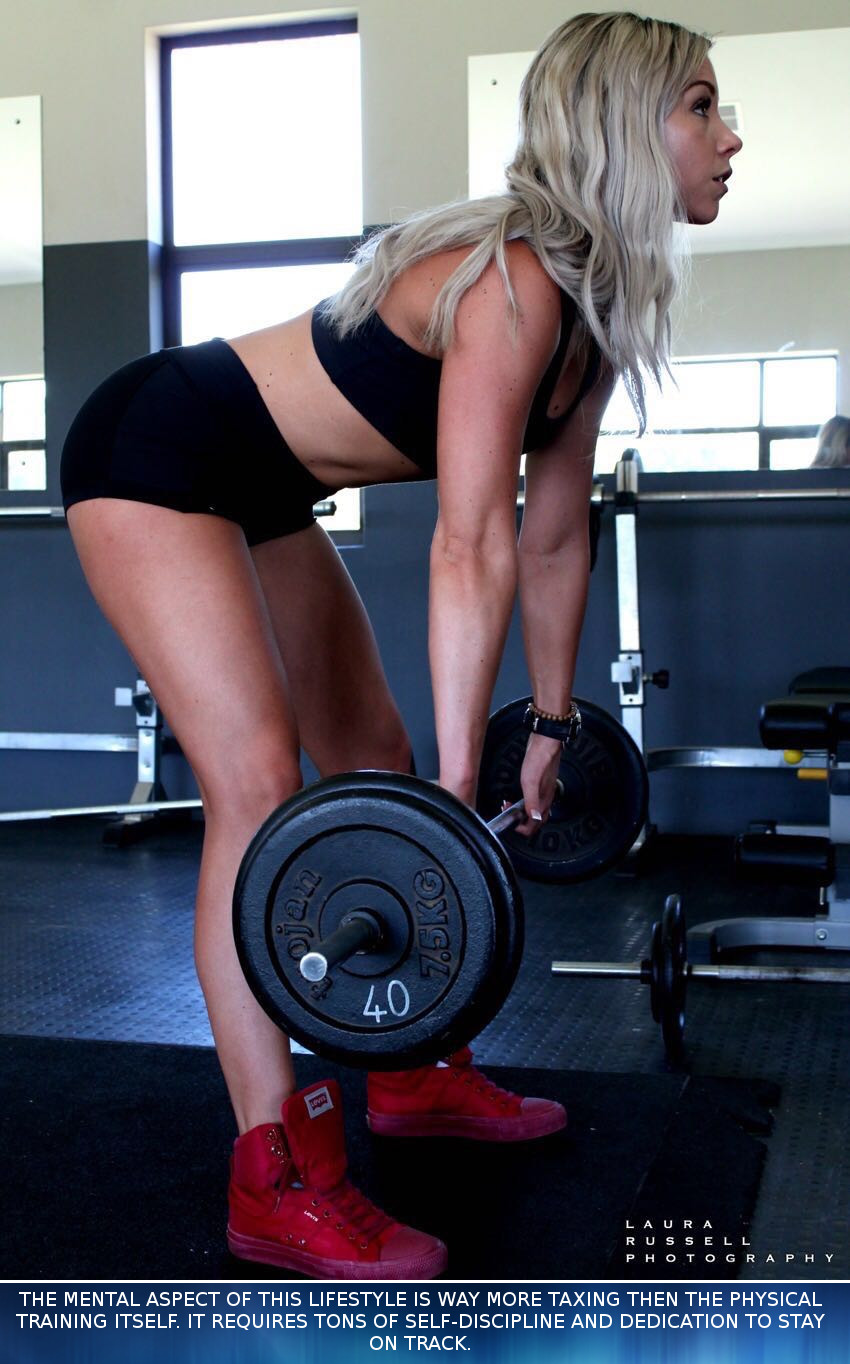 What is the one thing you see people do in the gym or when training that you wish you could address or help with?
FORM, FORM, FORM!!!
Advice for someone wanting to get in shape and unsure where to start?
Just get it done, there is no better time than now! And if you don't know who to speak to, you are WELCOME to look me up and give me a shout! I will always listen, and help where I can. If I can't I know the best people who are more than capable.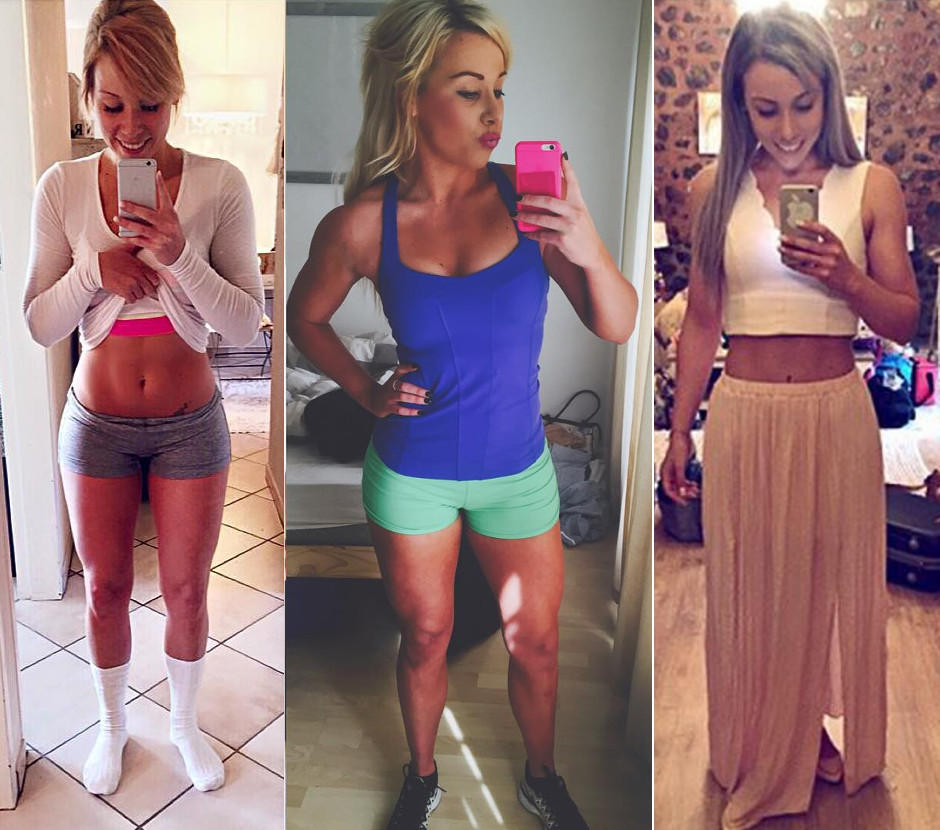 Where can people get hold of you?