Name: Zaakirah Khalek
Age: 27
Height: 1,65 m
Current city: Johannesburg, South Africa
Occupation: Professional and Nike trainer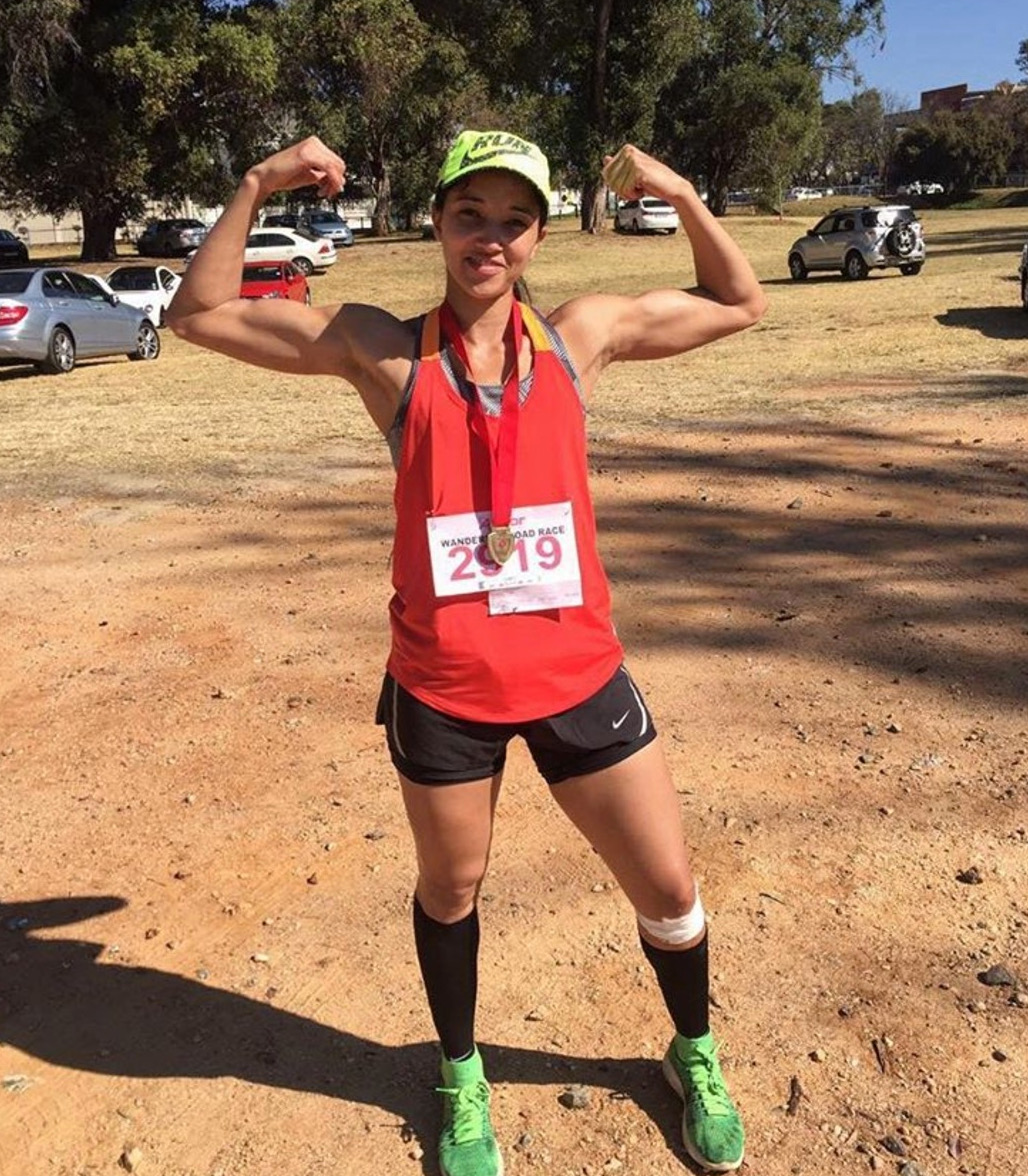 HAVE YOU ALWAYS LIVED A RELATIVELY FIT LIFESTYLE, WHAT MADE YOU GET INTO IT?
Yes. I have always been the sporty type. Back in high school I was a sprinter. Sport has always been a part of me. Once I finished high school I enrolled at a gym and safe to say the love of weight training became a huge passion of mine!
WHEN DID YOU DECIDE TO ALSO GO INTO PERSONAL TRAINING IN ADDITION TO BEING A BCOM GRADUATE?
I wanted to know more about the science behind fitness as a whole. It was more of a journey of knowledge than me getting the certification. I wanted to upskill myself to perform a movement with good form, and understand what is happening scientifically in my body while I am training.
Getting the certificate was a bonus! Now I can share that knowledge with my clients.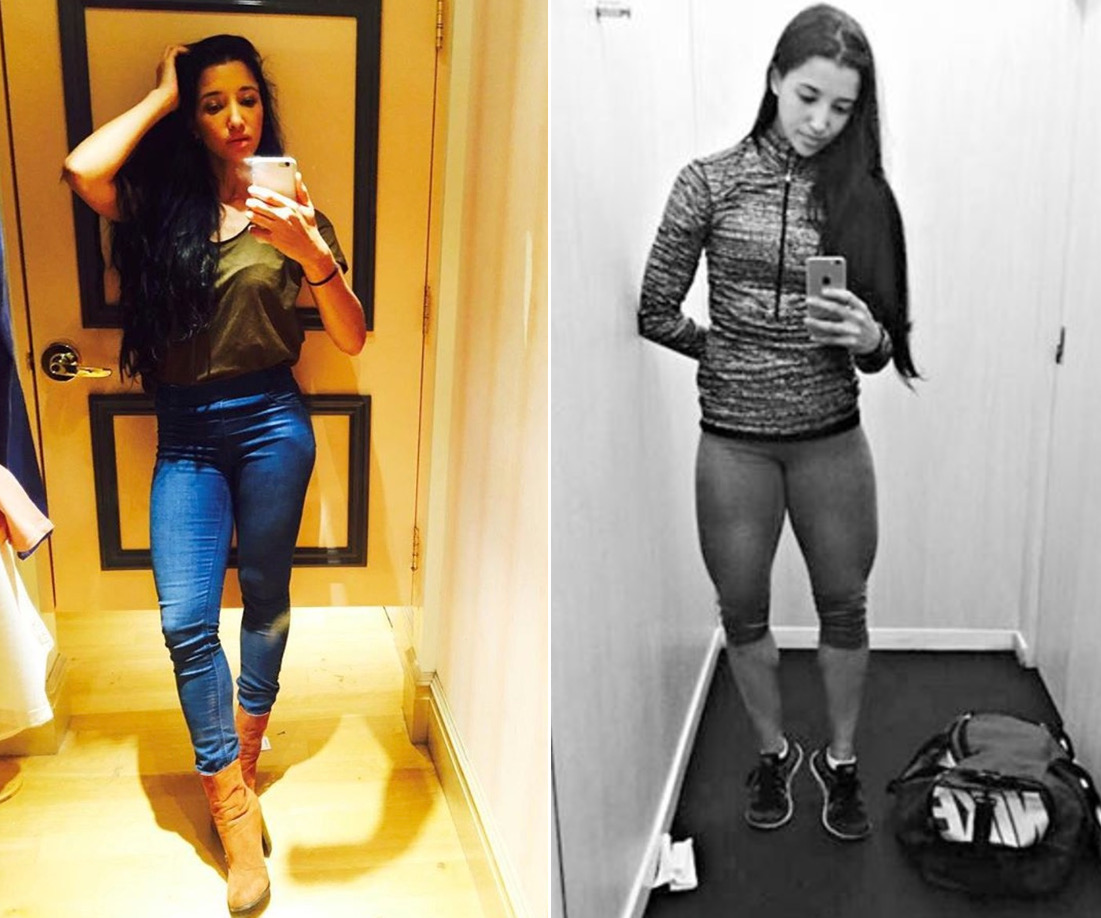 HOW DID YOU GET INVOLVED WITH NIKE AS A NTC TRAINER? AND WHAT IS THE PROCESS TO BECOME A TRAINER WITH THEM?
In 2014 I auditioned to become a NTC trainer. It was a lengthy few days of auditions. Words can't describe how excited I was to be chosen to represent and join such an established brand.
Quite recently Nike was searching for another trainer to join our NTC crew. The process entails you applying and submitting a video of yourself training. Then there are auditions and well… if you do good and fit the Nike brand, you are selected.
WHAT SORT OF CLASSES DO YOU GIVE AS A NTC TRAINER AND WHO CAN ATTEND THEM?
Anyone can join and the classes are FREE! The classes are for both males and females.
The class caters for endurance, strength and mobility training. On any specific day we will do any of the 3 components.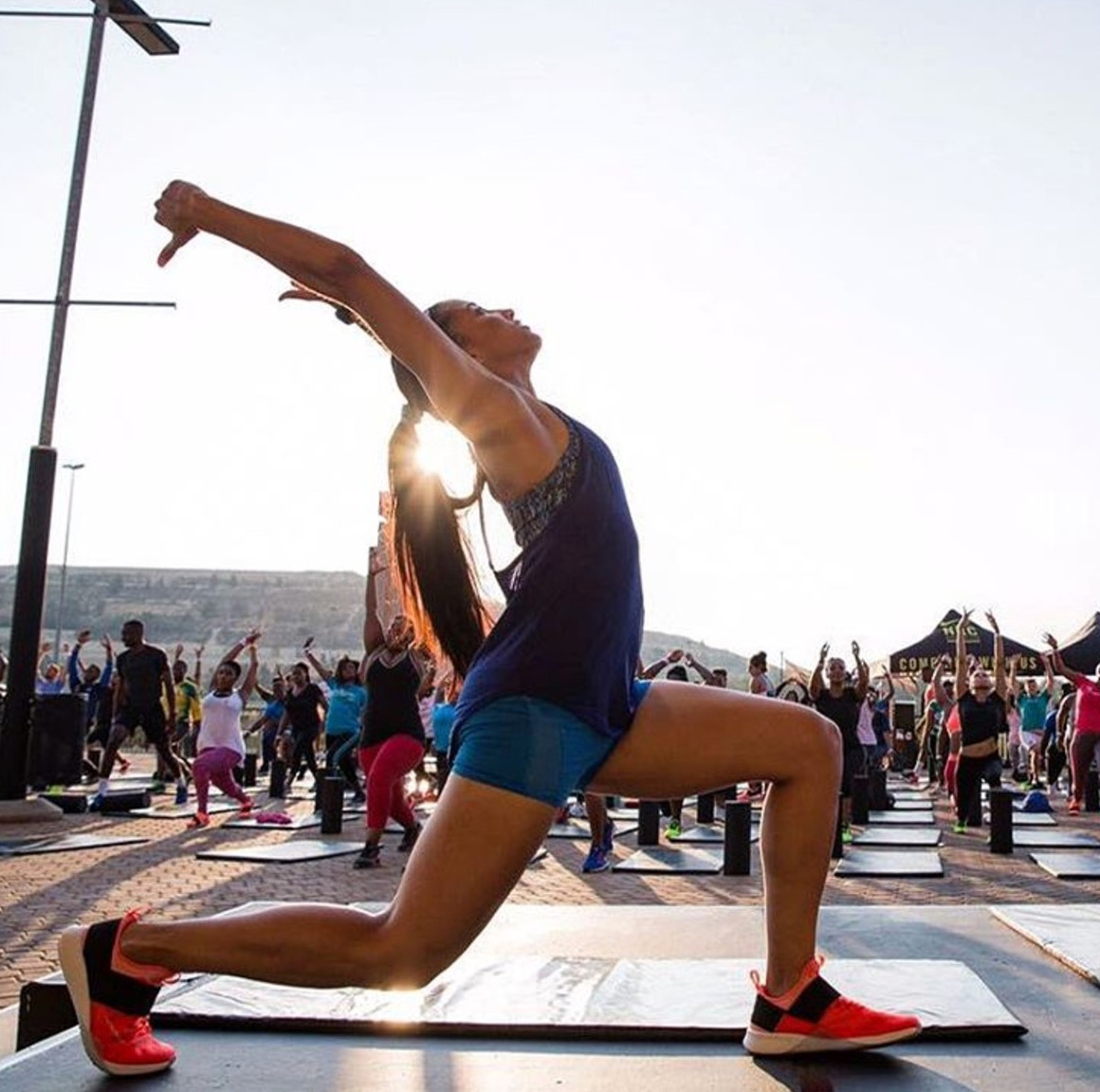 HOW DO YOU FIND THE TIME TO BALANCE WORK, TRAINING, GIVING CLASSES, WITH FAMILY TIME AND SOCIAL LIFE?
Sometimes it is incredibly tough to juggle all three. But, I prioritise my training. If I know I have a late night meeting or I may not get to the gym in the evening I train in the morning and sacrifice an extra hour of sleep.
Training takes up 2% of your day, so there is absolutely no excuse as to why you can't get to the gym. I believe it is important to have a balance in life.
WHAT ABOUT RUNNING DO YOU LOVE SO MUCH?
Ah, running. The evil twin sister to weights. The feeling of your heart racing almost ready to pop out your chest, your sore muscles, the heavy breathing, the mental fight to keep going.
I know it sounds strange, but going through all of the above and completing a run brings such sweet satisfaction. There is no better feeling than finishing a run you thought was nearly impossible for you to do, like a marathon.
I completed my second marathon this year and have done 5 Warrior Black Ops races. After completing my first marathon I said I will NEVER do a marathon again. Little did I know that the addiction had me! During my race I suffered a very sore knee and hit a wall at the 30km mark, but I pushed through.
That's what it's all about, its a mental game.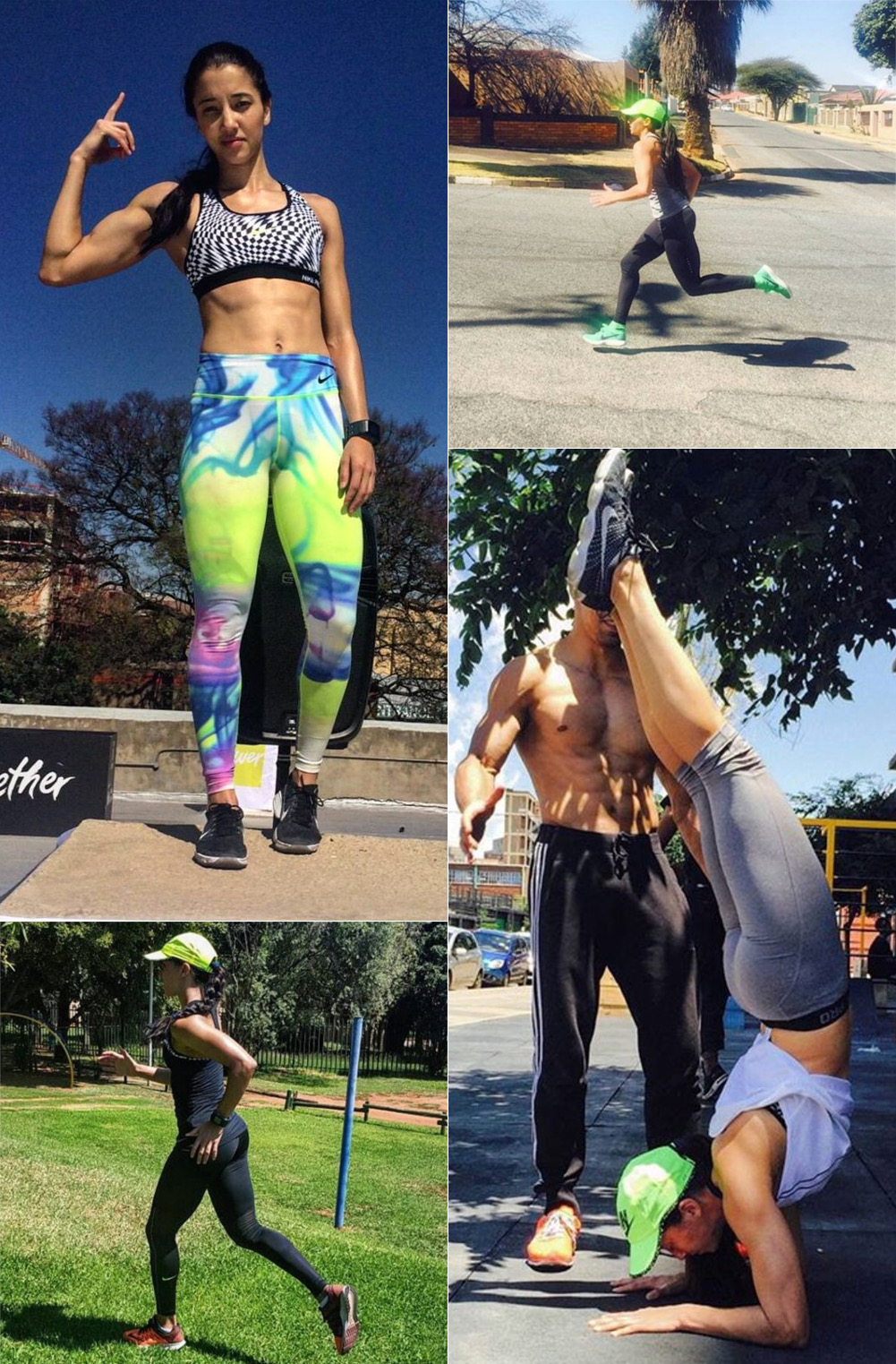 WHAT ARE YOUR FUTURE PLANS?
Follow my Instagram page to find out (exciting news coming soon!) @zaakz_k.
HOW DO YOU MANAGE TO STAY MOTIVATED ON DAYS WHEN YOU JUST DON'T FEEL LIKE DOING ANYTHING?
We are all human right. Not every day is my best day. There are days where I feel like going home after work, snacking on some junk food and watching my favourite series. But I remind myself of my goals and how much more work I need to put in to get to where I want to be.
That motivates me. My goals. I am my own competition and I constantly have to beat my mind at times.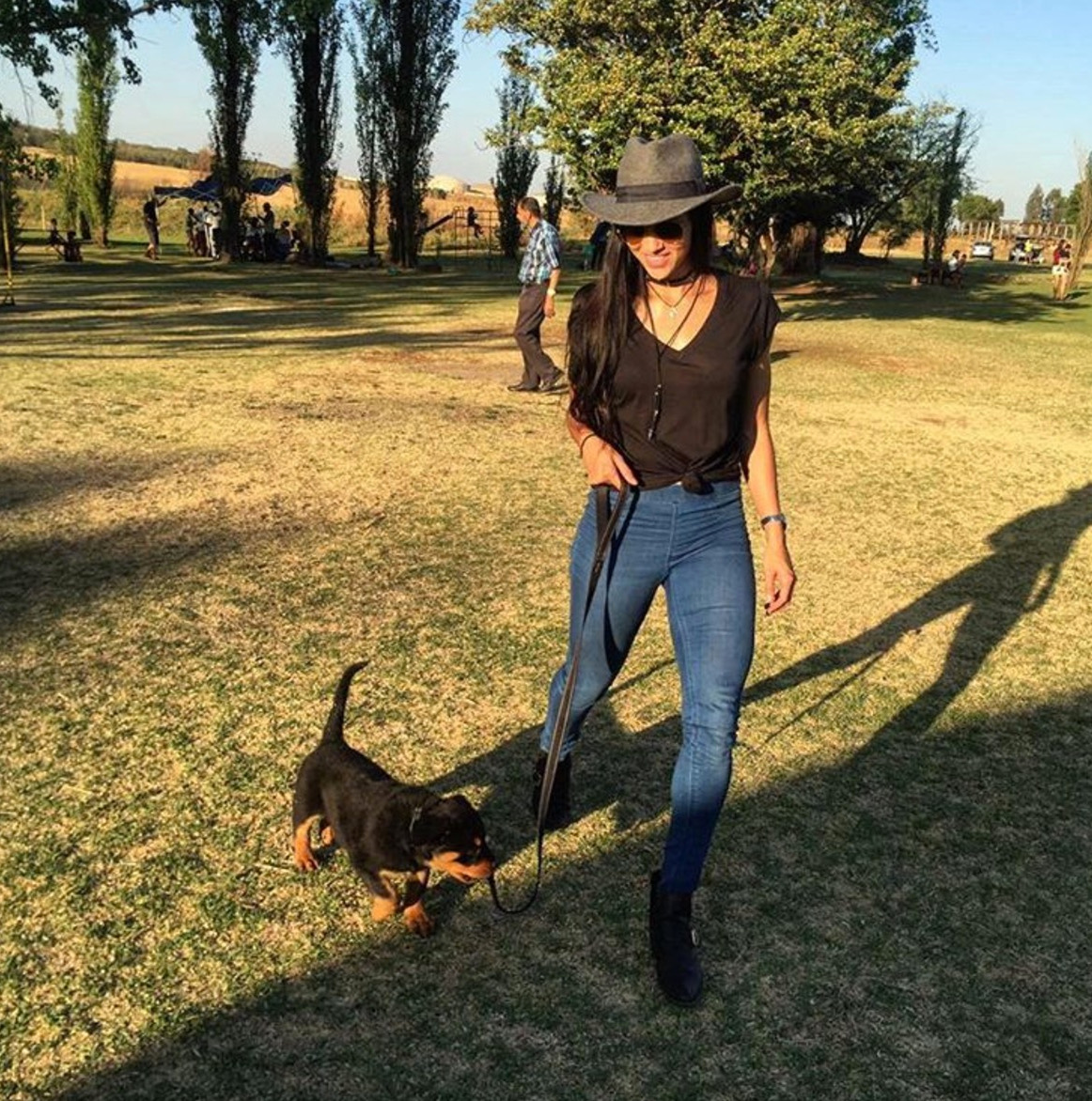 GIVE US A BRIEF DESCRIPTION OF YOUR PHILOSOPHY ON YOUR DIET? DO YOU PAY CLOSE ATTENTION TO WHAT YOU EAT?
My philosophy is everything in moderation. I follow a healthy eating lifestyle.
I love food and I have a terrible sweet tooth, so if I wish for something sweet I will most likely have something sweet, but it's in moderation. I am always aware of my goals and I am conscious that this lifestyle can lead to a love hate relationship with food. Don't feel guilty when treating yourself; just don't make the treats regular.
WHAT ARE YOUR TOP NUTRITION TIPS FOR LOSING FAT?
Cut out the junk food and sugar!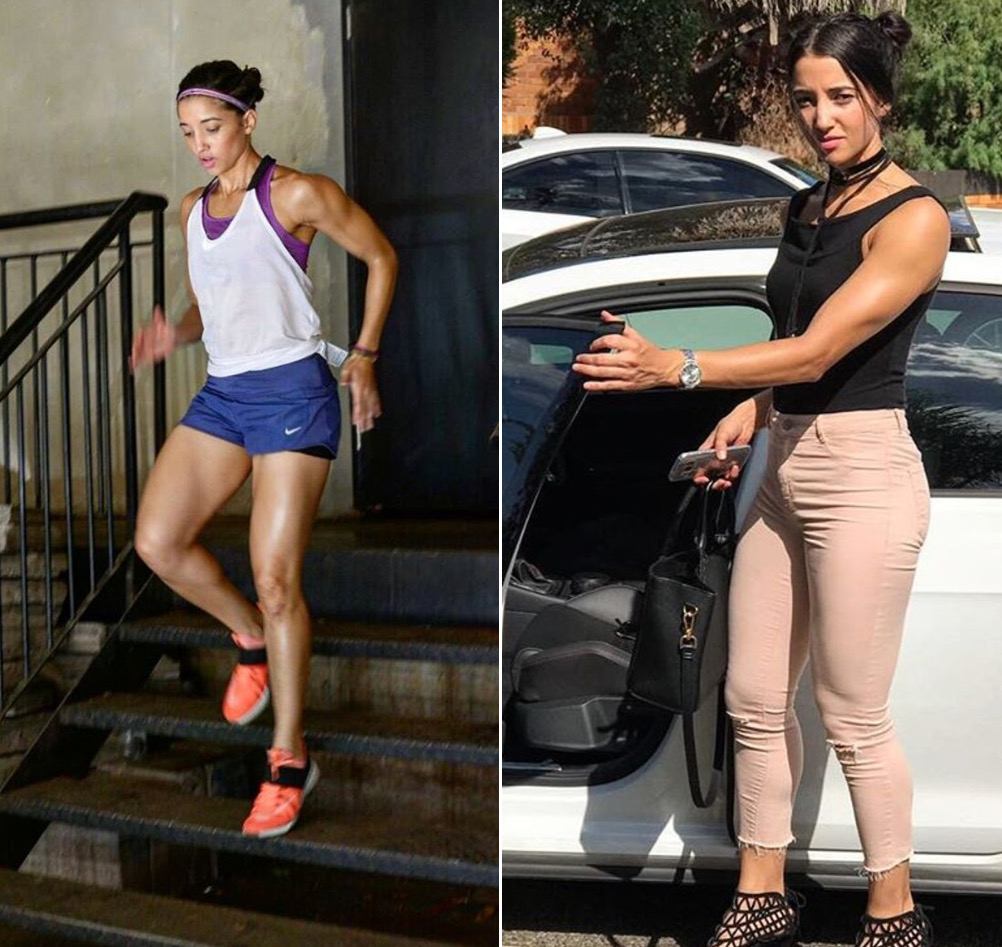 DO YOU EVER GET STRONG CRAVINGS? HOW DO YOU DEAL WITH THEM?
Yes, sweets and chocolates!
I have some, but instead of an out of control binge, I will have a small piece of chocolate (70% coco) to subside the cravings. I also snack on dried fruit and nuts when the cravings are out of control lol.
DO YOU INCLUDE WEIGHT TRAINING IN YOUR WORKOUT PROGRAMME AS WELL?
Absolutely!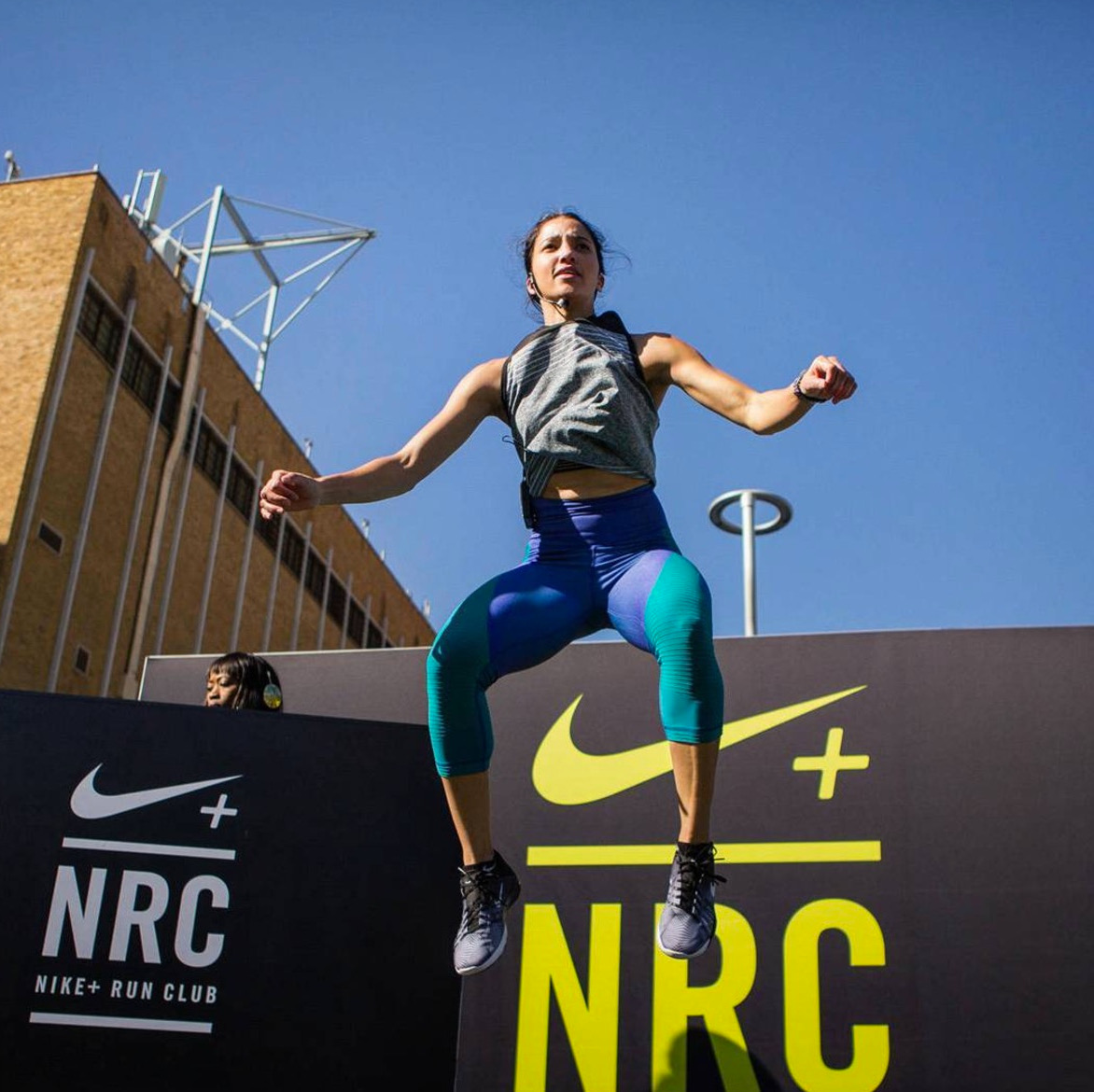 HOW OFTEN DO YOU TRAIN AND FOR HOW LONG? AND WHAT DOES A TYPICAL TRAINING ROUTINE OR TRAINING WEEK LOOK LIKE FOR YOU?
When I am not in my running season, I train up to 6 times a week in the gym. My training is usually split per muscle group. I do lots of isolated weight training.
WHAT ARE YOUR 3 FAVOURITE EXERCISES?
They really target my glutes.
I love training shoulders.
The best for the core.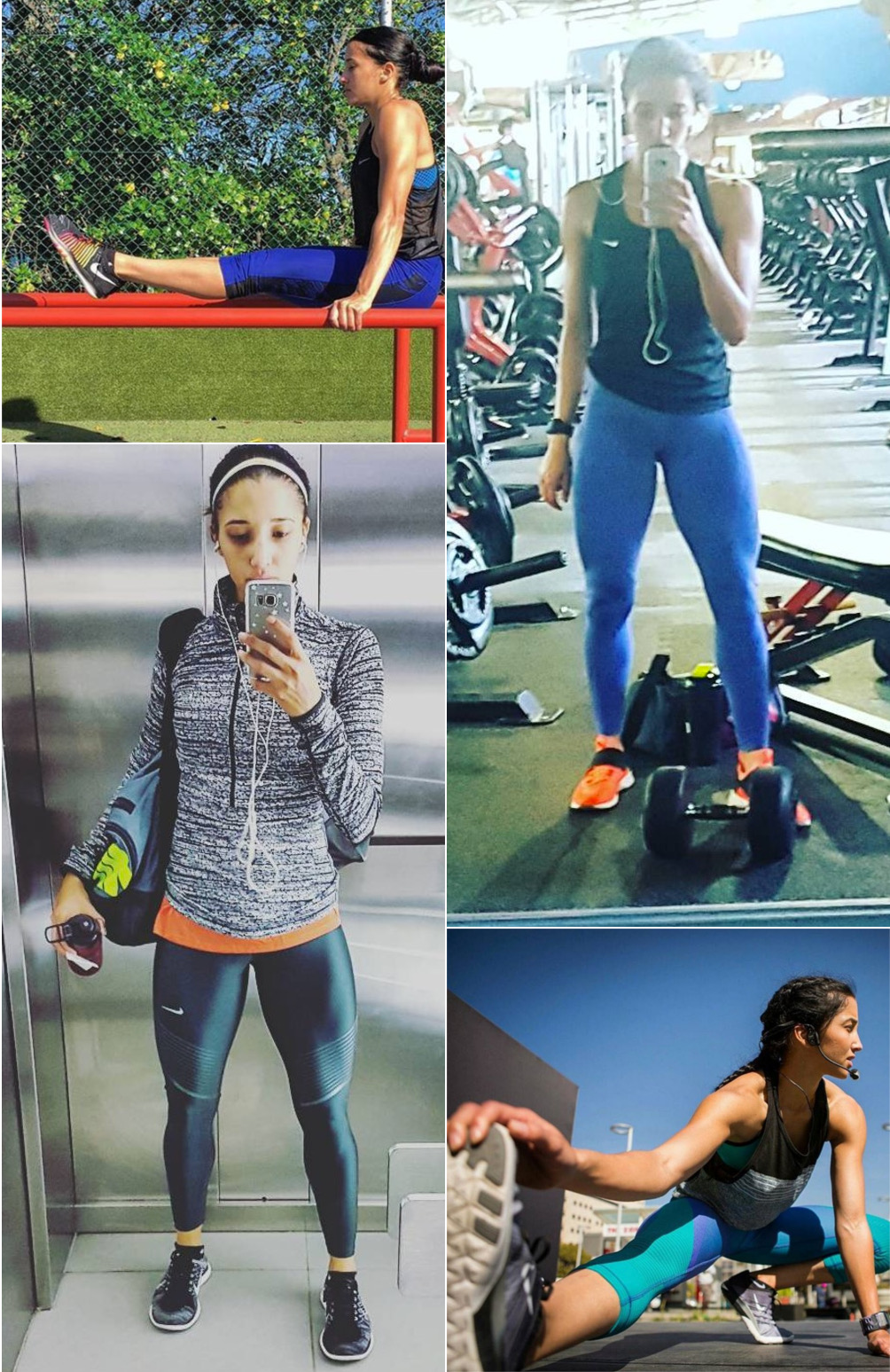 HOW OFTEN DO YOU RUN AND DOES IT MATTER IF YOU RUN OUTDOORS OR ON THE TREADMILL?
In my running season, almost every day except for rest days which is twice a week.
When I am not running I still incorporate running but also HIIT training and plyometrics. I prefer running outdoors, I find it more challenging. Once you're on the road you have no choice but to complete the run. On a treadmill, the simple push of a button will stop your workout. Not forgetting outdoor training provides for some added scenery.
DO YOU ENJOY ANY OTHER TYPES OF TRAINING?
Yes, I enjoy HIIT training as well as power lifting. I used to play soccer too.
DO YOU INCLUDE MUCH STRETCHING INTO YOUR ROUTINE AS WELL?
Absolutely. Dynamic stretches at the beginning of my workout and nice long static stretches at the end.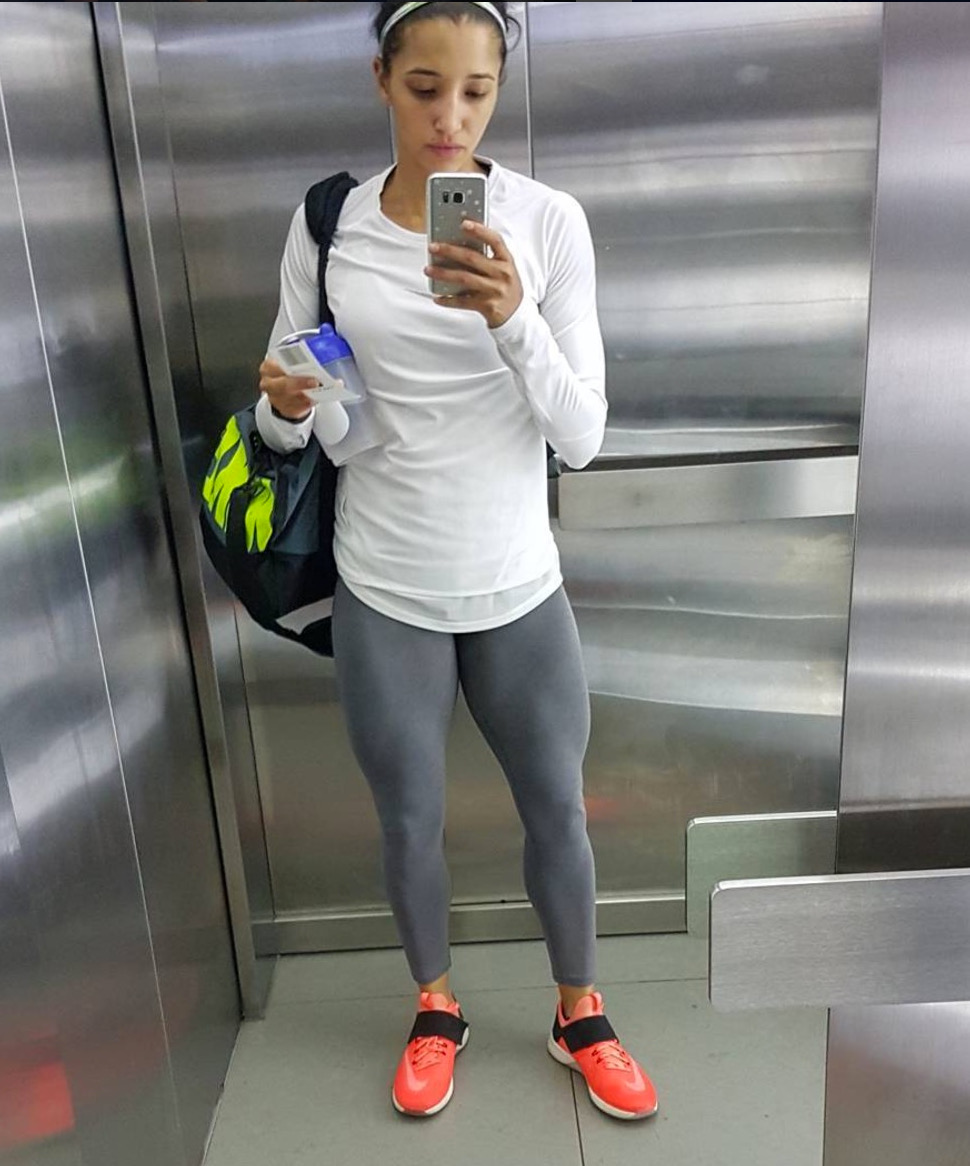 FAVOURITE PAIR OF NIKES THAT YOU OWN:
Nike Air Zoom Strong.
FAVOURITE FITNESS ICONS/INFLUENTIAL PEOPLE THAT YOU LOOK UP TO:
I've always loved Andrea Brazier.
FAVOURITE QUOTE:
"Consistency is key."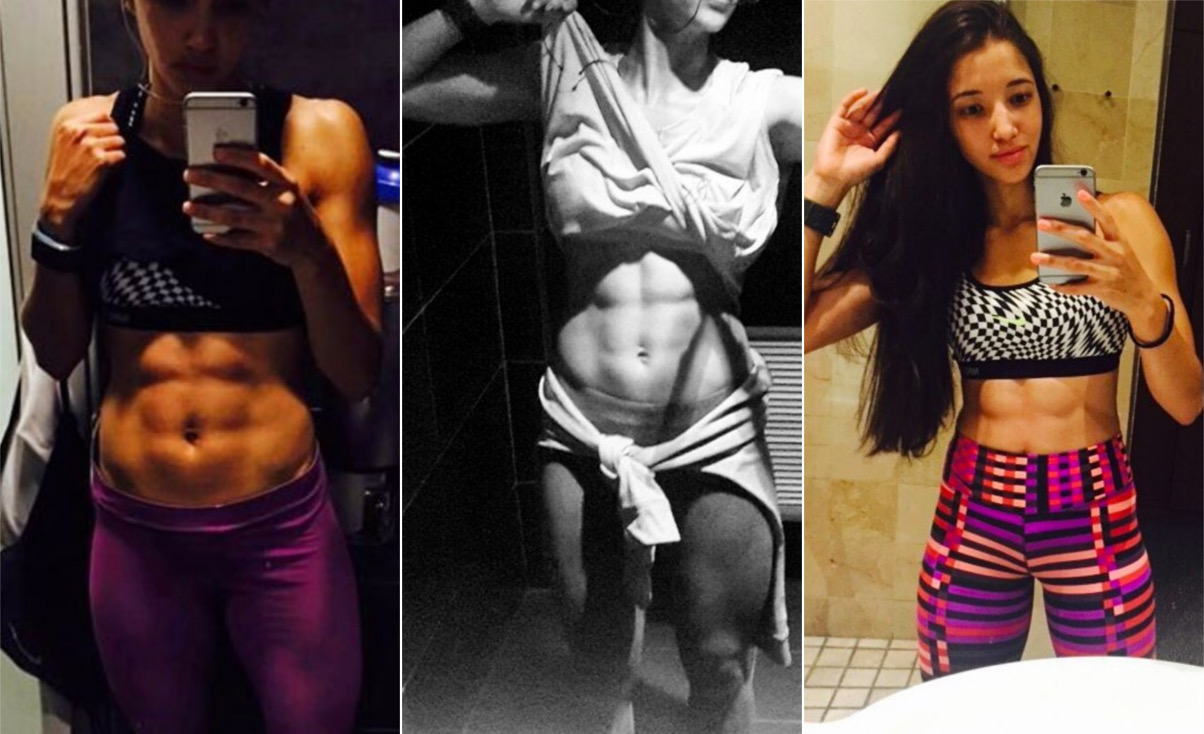 WHAT IS THE MOST COMMON QUESTION YOU GET ASKED?
How do I get fit and run my first 10km?
My answer is simple, start small even if it's a 2 km. As each week passes progress your Km's and you will see in no time that you will be running your first 10km.
BEST PIECE OF ADVICE YOU EVER RECEIVED?
It always seems impossible until it's done.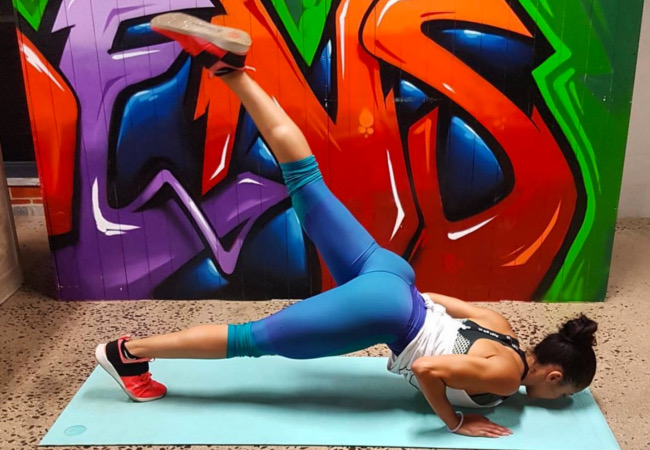 WHERE CAN PEOPLE GET HOLD OF YOU?
Facebook:

Zaakirah Khalek

Instagram:

zaakz_k