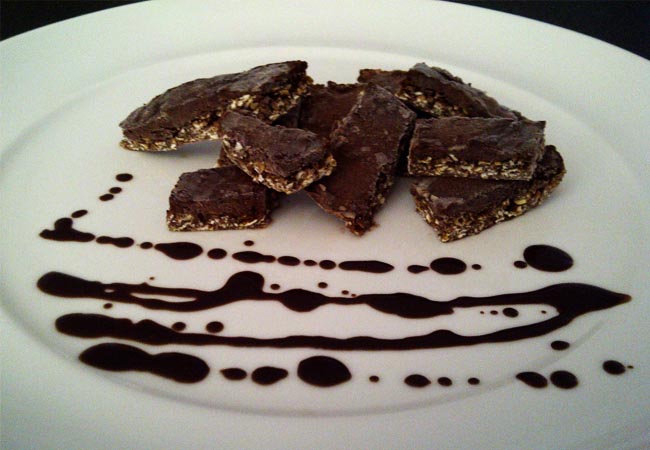 We all like chocolate, well most of us anyway.  It's just unfortunate that it tastes soooo good but is not all that great in helping us with losing fat.  But then again once in a while a few small pieces are all right.  Now wouldn't it be great if we had a chocolate bar which was comprised of good muscle building nutrients? Then you could have a piece every so often and not even feel guilty; you could even feel like its part of your diet!
Well these days so many supplement companies have come out with protein bars and 'health' bars.  There are so many different protein bars on the market though, and so many companies are bringing out new and different bars.  Don't be fooled though, they are not all good though.
"Many contain a high amount of bad fat (especially Trans fats), and have a lot of artificial substances and preservatives within them.  So to really classify them as 'health' bars is quite inaccurate."
And what I could never understand, when looking at the nutritional breakdown of what is called, and is supposed to be a PROTEIN BAR, I see that it contains a bucket load of carbohydrates.  Ok, ok so I may be exaggerating a bit there, but when dieting and controlling your carbohydrate intake you have to monitor these things, and it's supposed to be a PROTEIN BAR anyway.
So, I thought, why not make it myself.  I tried a few times with varying ingredients and always came out with something decent but nothing very tasty.  But after many efforts I think I've finally succeeded somewhat.  I love dark chocolate so for all those dark chocoholics out there, I hope you enjoy it.
Total carbohydrates: 50grams
Total Protein: 38grams
Total Fat: 15 grams
You can alter the amount of oats and protein powder you use depending on your nutritional requirements, just remember though that if you reduce it you will need to use less milk so the mixture does not become too watery.
Dark Chocolate Protein Bites Recipe
By FitNish.com Published: October 25, 2012
Yield:

25 - 30 pieces ( 25 Servings )

Prep:

10 mins

Cook:

60 mins

Ready In:

1 hr 10 mins
We all like chocolate, well most of us anyway.  It's just unfortunate that it tastes soooo good but is not all that great in …
Ingredients
60 grams

jungle-oats-raw

raw

125 ml

milk low fat

50 grams

protein-powder

chocolate

3 tsp

desiccated-coconut

1 tsp

cinnamon

1 tsp

cocoa

1 tsp

stevia

50 grams

dark-chocolate-bar

(at least 70% cocoa solids)

30 ml

milk low fat
Instructions
Place the oats, protein powder, and the rest of the dry ingredients in a bowl and mix.
Slowly add the milk to the dry ingredients allowing it to combine together. You want it all to combine into dough, so you do not want it too watery at all.
Now take the 30 ml milk and heat in the microwave for about thirty seconds.
Break up the dark chocolate slab and add into the milk and keep mixing until all of the dark chocolate has melted into the milk. (An alternative is to leave out the milk and just heat the dark chocolate until it is melted)
Next spray a plastic container with spray and cook and place the 'dough' into it.
Now drizzle the melted dark chocolate over the dough.
Place the container in the fridge for about an hour to allow to cool. After an hour take out the container and using a non serrated knife slice through it like you are slicing a pizza, slicing the size of pieces you want.
Place in the freezer for a few hours. After a few hours take the container out and break into pieces and there you have it.
Keep the dark chocolate protein bites in the freezer and when you want a piece just take one out and allow to stand for two to three minutes and enjoy!