After interviewing the flexible Czech bodybuilder Lukáš Osladil, who trains with one of Czech's only Pro Bikini athletes, Vlaďka Krásová, we heard from Vlaďka to find out how 2014 had gone with her, after competing in 7 shows this year, with 4 of them being in the last 3 months and in different continents!
If you want to learn more about her and how she trains, her full interview will be up during the start of next year.
You competed in 4 competitions within the last 3 months, and following the first 3, namely The Olympia, Korean Pro and Prague Pro, you almost decided to finish off the season there, but you ended up taking part in Ferrigno Legacy pro in November. What made you do this?
I love competing in the Olympia and highly appreciate the opportunity to be able to compete in this special show in Las Vegas in 2013 and 2014.
Having not qualified in Seoul and Prague, I decided to carry on with my diet and training to gain further experience and points to bring me closer to Las Vegas again next year.
I planned to do the Russia Pro in Moscow scheduled for the the last November weekend in Russia's capital, but it was not to be. My visa had not been processed on time so then I rushed to attempt to apply for a contract to compete in Santa Barbara in the inaugural Lou Ferrigno Legacy pro show there.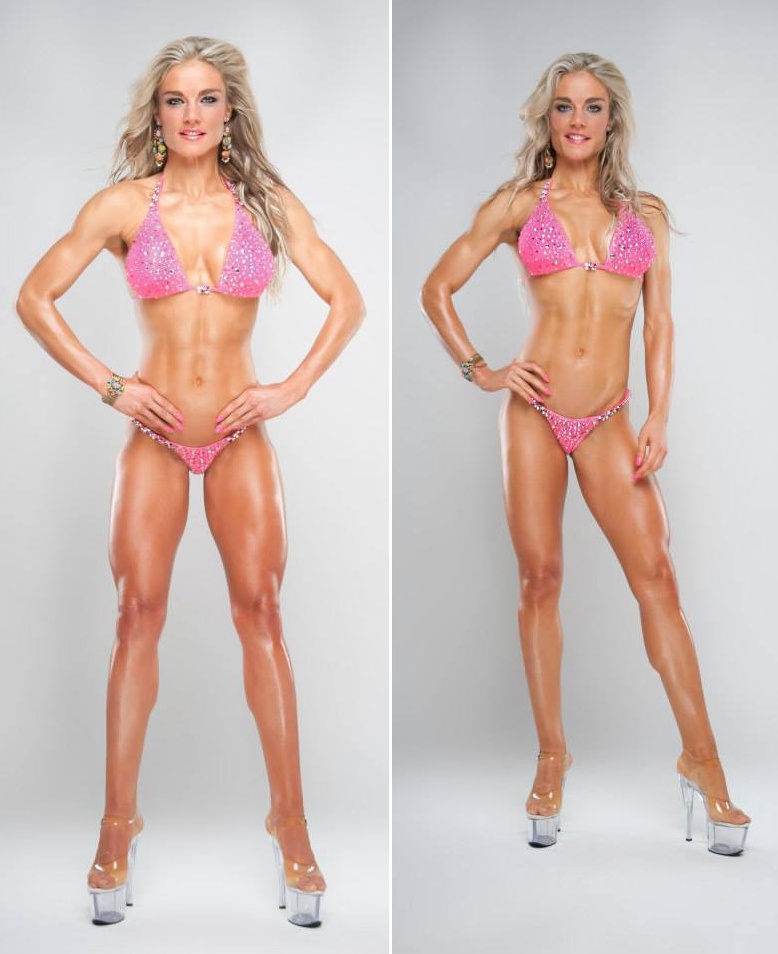 How exactly was 2014 for you in terms of contests and their outcomes?
I took part in seven shows during 2014, which is the biggest number of shows I ever competed in so far in a single year. It was basically my second full year as a pro bikini competitor. I learned to appreciate each and every experience and worked my butt off to bring in the suggested improvements, however it is very difficult to do it all in a relatively short time period.
I did not place well in Pittsburgh Pro, but really enjoyed its unique atmosphere and environment as well as the presence of virtually all the best pro colleagues. My results improved in Dallas Pro and New York Pro, where I placed in the top 10 in each. Then came the 50th Olympia and post-Olympia shows in Seoul, Prague and finally Santa Barbara.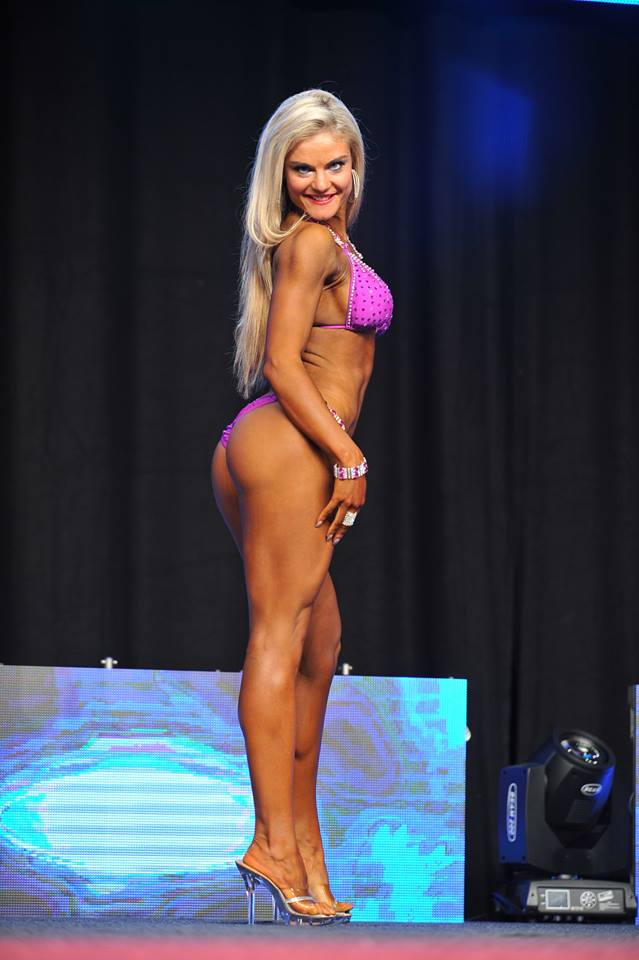 How was the Olympia for you this year?
The Olympia Weekend is truly a unique show. I have certainly enjoyed this year, thanks to the fact that I knew what to expect. The 50th edition of the prestigious event made it even more special. The event is incredibly well run, it is kind of a celebration of our sport of bodybuilding and fitness including our bikini category. The fans are incredible and a crowd of more then 10 000 spectators in the Orleans Arena is unforgettable!
I am very thankful to have placed in the top 15 (in the 13th place) which truly motivates me to work even harder to be back on stage of the 51st Olympia in mid-September next year.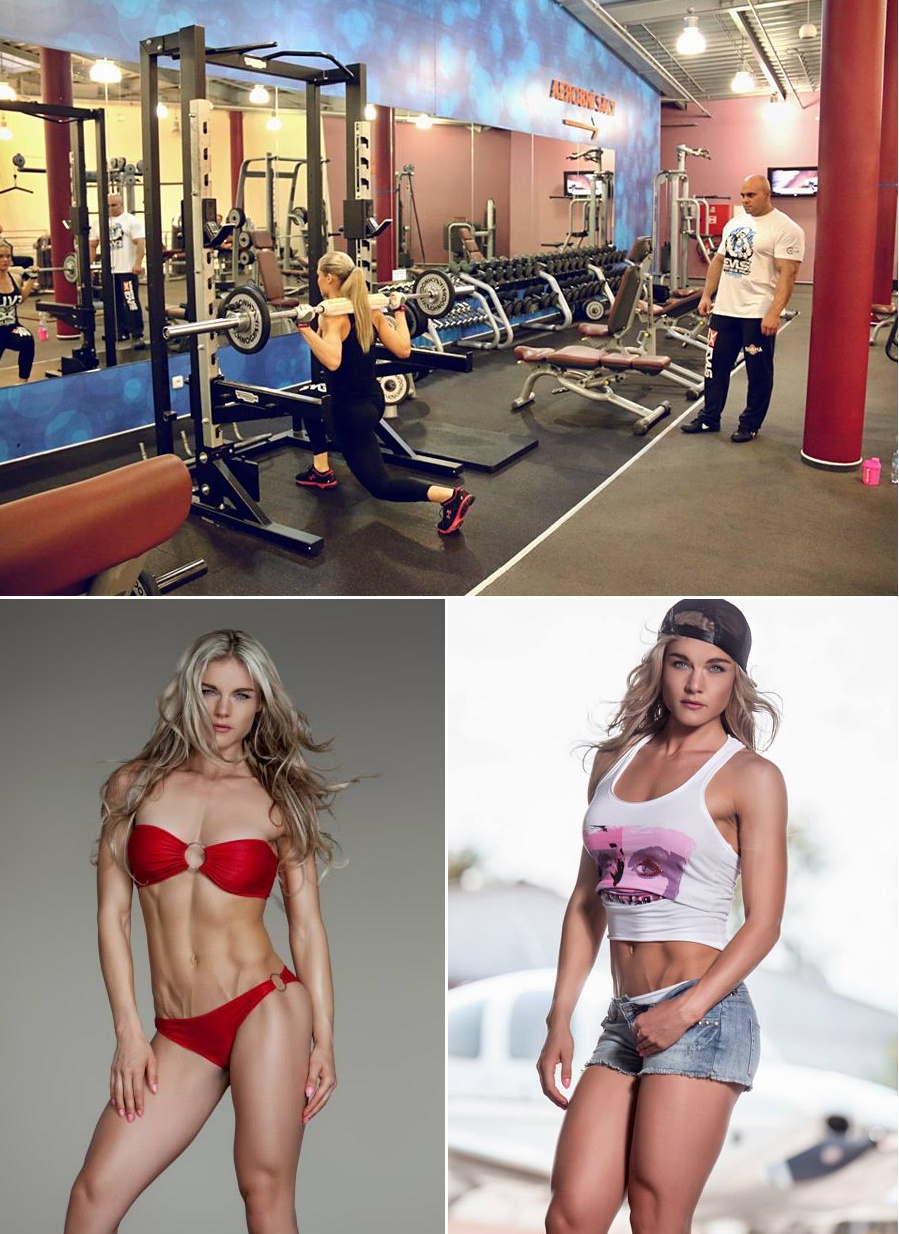 With the year coming to an end now, what are your future plans?
I just returned from Orlando, Florida, where I participated in the 2014 Bomicon organized by the Bomsbhell Fitness Team company and enjoyed it very much.
It was a refreshing experience with the full program and a great atmosphere and amazing people including pro bikini colleagues. I really enjoyed it.
I would like to attend more university classes in coming weeks as well as to relax a little especially during the holiday season. I shall go on with my training, but I will stay away from much of the usual travel and stress related with it. Next year, I have some specific suggestions to work on, from the judges and will do whatever it takes to progress for the next season with my first contest being after June.
I dream and imagine a lot about my third Olympia, so it is clear I will need to work really hard to qualify most likely through points.
Finally, I plan to graduate with my Master's degree in international diplomacy in early summer of 2015 and will need to dedicate a portion of my time to it as well.