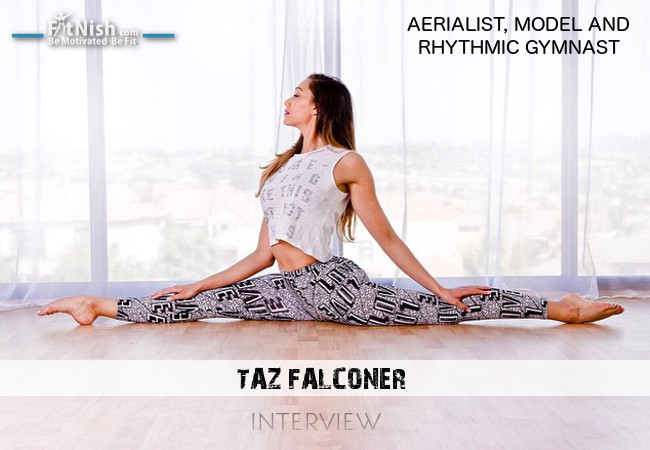 Quick stats
Name: Taz Falconer
Age: 26
Height: 1,75 m
Current city: Johannesburg, South Africa
Occupation: Retailer (Swarovski Boutique partner), Model (At Ice Models), Aerialist ( At Art of synergy) and freelance Rhythmic gymnastics and Dance performer
Have you always lived a relatively fit lifestyle? How did you get into gymnastics and how long have you been doing it for?
I have always been very active, I literally started gymnastics in pre-school at the age of 7. I started Artistic gymnastics, and I was totally terrified. About a year after that my coach, Shirley Watson the owner of gym Kidz recommended that I was more suited to Rhythmic and she took me to a club that led to a 10 year long career in rhythmic gymnastics representing South Africa.
I originally began dance to compliment my rhythmic training but I ended up loving Contemporary dance.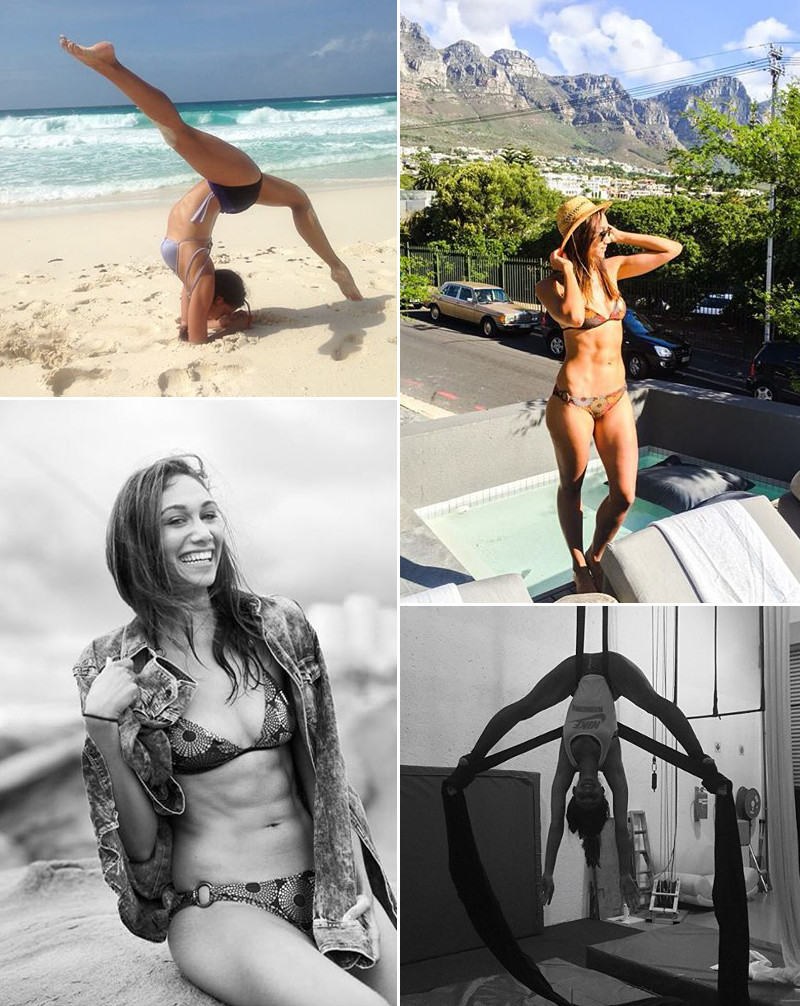 What other forms of training do you enjoy?
After I stopped rhythmic I found gym to be such a foreign concept. I had never trained for the sole purpose of being fit before. Luckily after a few years of being relatively dormant I found Art of synergy where I have been training and later started performing as an aerialist.
I then got back into dancing with the help of Chace Dance Company. I now also enjoy functional training at the gym, open dance classes and more recently Barre training which I hope to begin instructing soon.
What are your future plans?
I have joined an amazing dance school called the Eunice Marais School of Dance, so I will be competing in Jazz and Contemporary dance this year and will hopefully qualify to represent South Africa later this year.
I have also recently completed my Barre instructor course so I plan on teaching barre, stretch and fitness classes in the near future.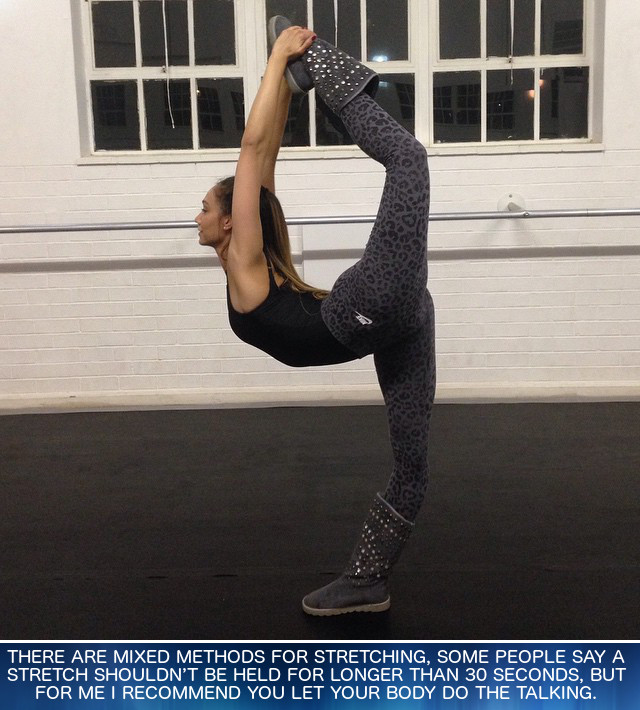 Take us through an average day of yours:
I wouldn't really say I have an average day as I am fortunate enough to have flexibility in my day job and other careers but generally I would start my day off with a gym session, Barre class or a yoga class.
Then I would head to one of the shops that I work in where I usually spend some time doing visual merchandising and training with staff.
My evenings are usually taken up by either a dance or circus rehearsal/training session or another form of exercise like a yoga class.
If on the other hand I get booked for a modelling job then my whole day gets moved around to accommodate that and I will try get my training done in the evening.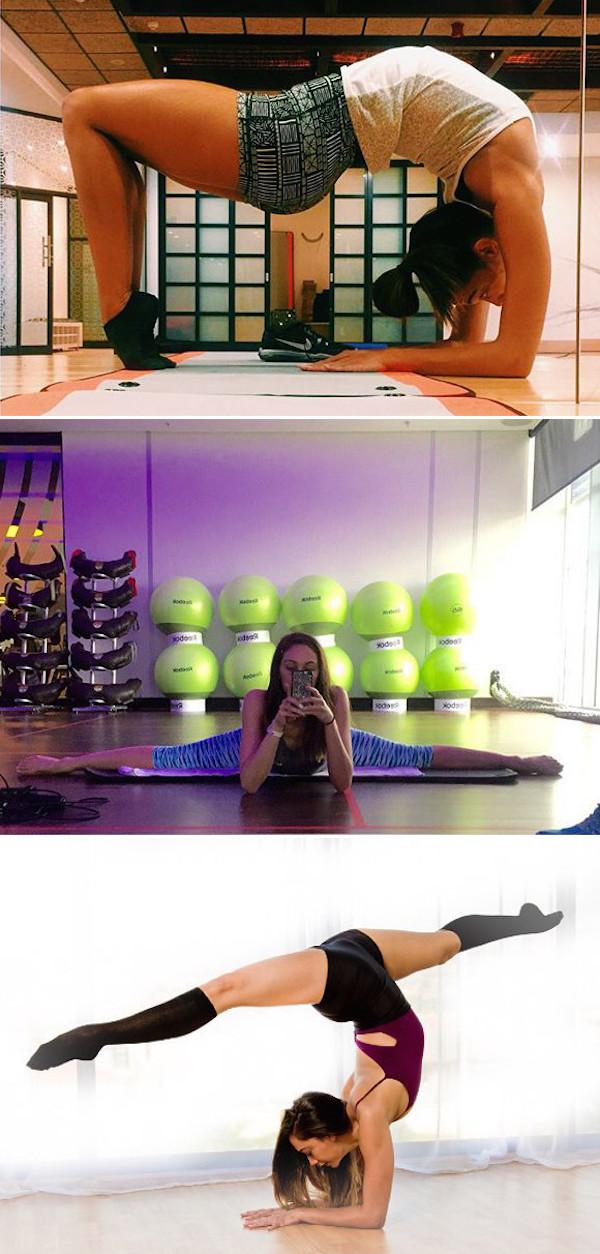 How did you get into modelling and what do you enjoy about it?
I have always wanted to get into modelling but didn't really know where to start and I was also apprehensive as I had built up a stigma in my own mind about being one of these self-proclaimed models who don't actually get paid to model (don't get me wrong there is a time and a place to do "free" work but it should still be fair exchange in whatever way one might measure that, exposure, experience, portfolio building etc.).
Eventually I went into an agency and the they took me on. I booked my first job a week after that.
I absolutely love the modelling side of things, it's like playing dress up and getting paid to do it. My favourite kind of work is shooting TV commercials as it really appeals to the performer inside me.
I think it's also important to note that it's not all glitz and glam, as having a 4 am call time followed by a 10 hour day shooting can be quite taxing but it's definitely worth it!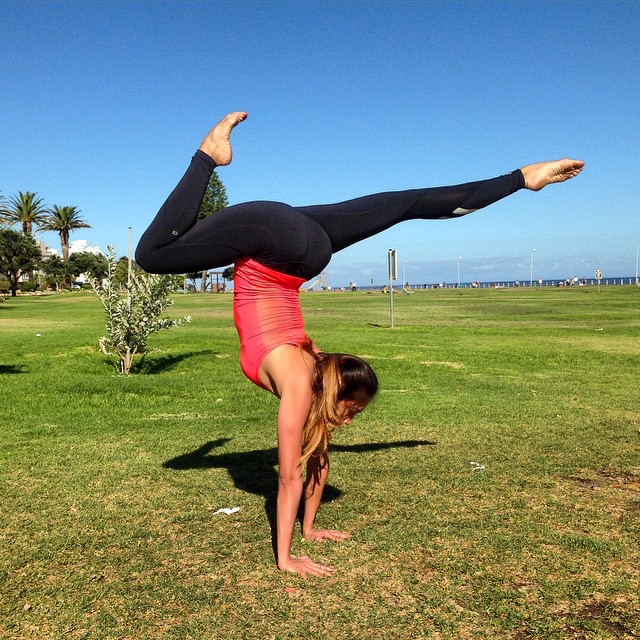 How do you manage to balance everything, all your training and work and friends?
Honestly sometimes things become a little overwhelming when I feel like I have too much going on at once, but usually I just try to prioritise what is really important to me and make sure I get those things done no matter what. This always leaves me with a sense of accomplishment.
Something that really gets me down is when my training suffers due to work commitments, so I have to try to always get my workouts in even if that happens at unconventional times.
Give us a brief description of your philosophy on your diet? Do you pay close attention to what you eat?
I don't have as much discipline as I would like to with my diet, but even in my ideal dieting world I would never deprive myself too much.
I don't really believe in cutting certain food groups out of my diet permanently.
If I am trying to lose some weight or gain definition for a performance or shoot I may cut down my carb intake for a few weeks before and make smarter choices generally.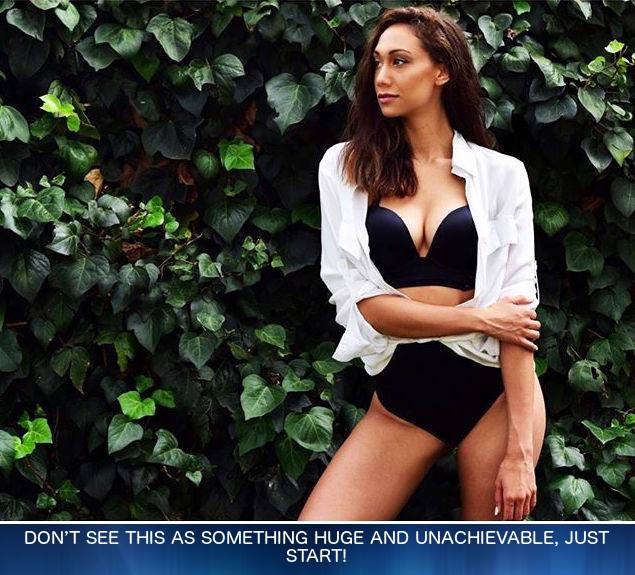 What are your top Nutrition tips for staying in shape?
Cut out fast foods, they have so little nutritional value and you will almost immediately feel terrible after eating these foods thus making an effective work out unlikely.
Try make smarter choices, even if you are on the road or eating out, make the effort to find healthier options where ever you are.
Eat to live and not the other way around.
Eat smaller portions. Portion size is so important for energy levels and weight control even if you split a meal by having half of your meal an hour or two later, it gives your body time to process it.
What does a typical training routine look like for you? What does your weekly training schedule look like?
As I mentioned earlier, I will try mix it up with a few functional training sessions, circus training, dance classes, Barre classes and some yoga.
If I do one form of training repetitively I find myself feeling burnt out after a few weeks.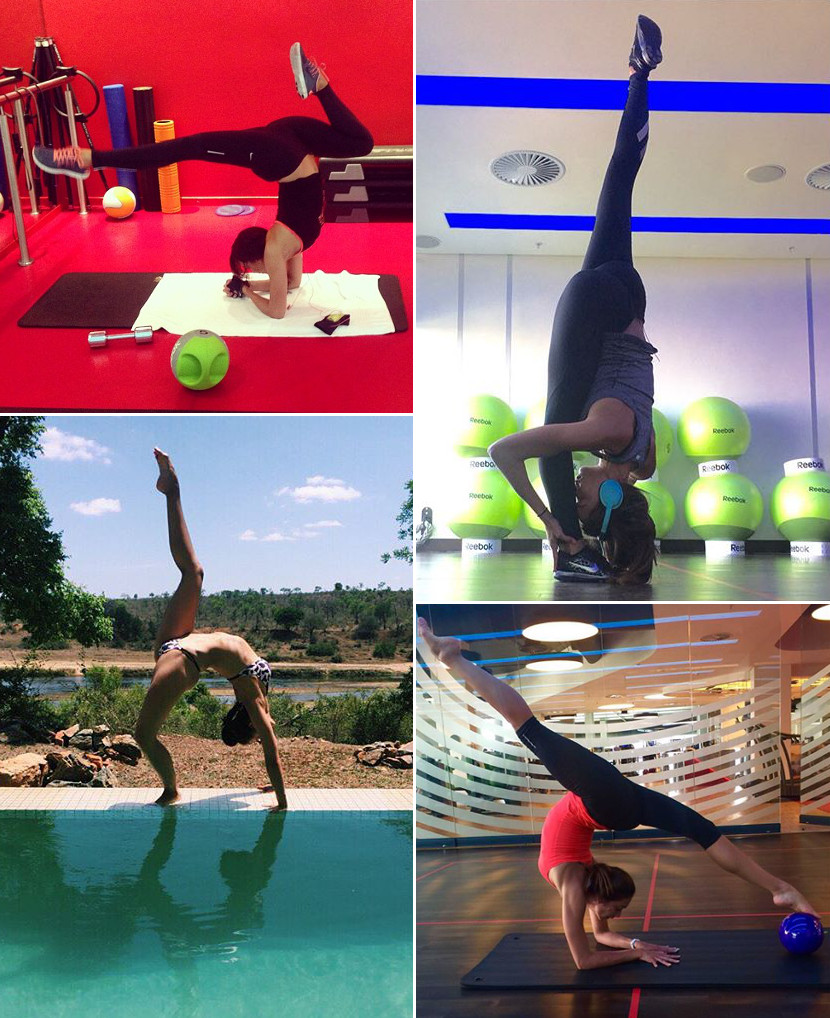 What was or is your stretching routine and how long do you spend stretching each day?
I try to incorporate a lengthy stretch session after my gym work outs. I will work on general flexibility first and then work intensely of certain areas like back flexibility, hamstring and splits and hip flexors.
What are your most important tips to becoming more flexible?
Consistency is key, rather do a little every day than go on a stretching binge once a week. There are mixed reviews on when someone should stretch but I believe being warm is the safest and most effective time to stretch.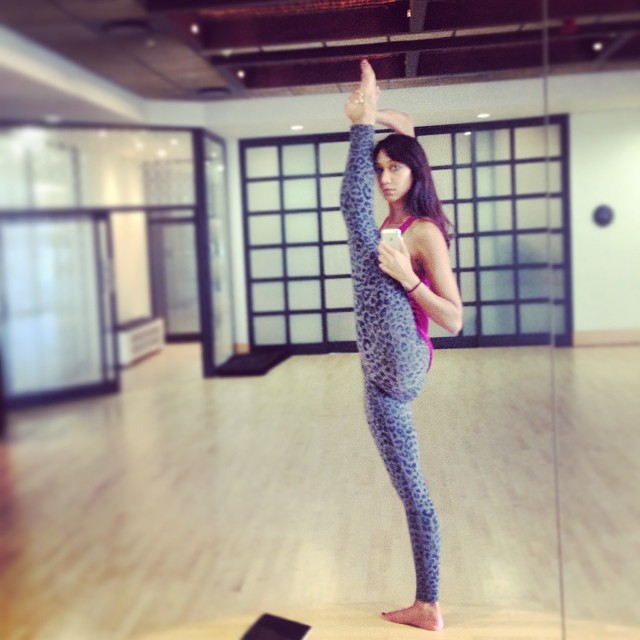 How often should a person stretch and for how long? Also how long should they hold each stretch for?
There are mixed methods for stretching, some people say a stretch shouldn't be held for longer than 30 seconds, but for me I recommend you let your body do the talking.
We all have a stretch reflex that prevents us from injuring ourselves in a gentle stretch so holding a stretch using only gravity or body weight to get deeper into that stretch will get you great results.
Stretches can be held for 2 to 3 minutes even more if you have time.
Can anyone at any age start stretching in order to do the splits for instance or do you need to start when you are young?
Obviously it is much easier to become flexible when we are younger but absolutely anyone will see results with continual stretching.
Not everyone has the make up to become flat in the splits but everyone can improve with dedication and patience.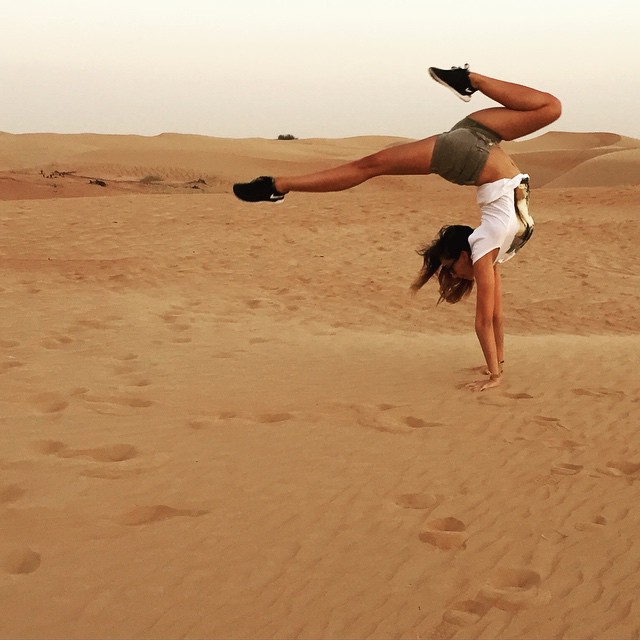 What are your nutrition and training tips for the ladies to achieving that firm flat tummy?
A flat and firm tummy requires sugar to be cut down or out, as well as processed foods.
What is the most common question you get asked?
Can I do the splits?
Obviously I can, at the level of flexibility I am. I am working towards getting my splits as far past the 180 degree point as possible. I spend a lot of time working on this.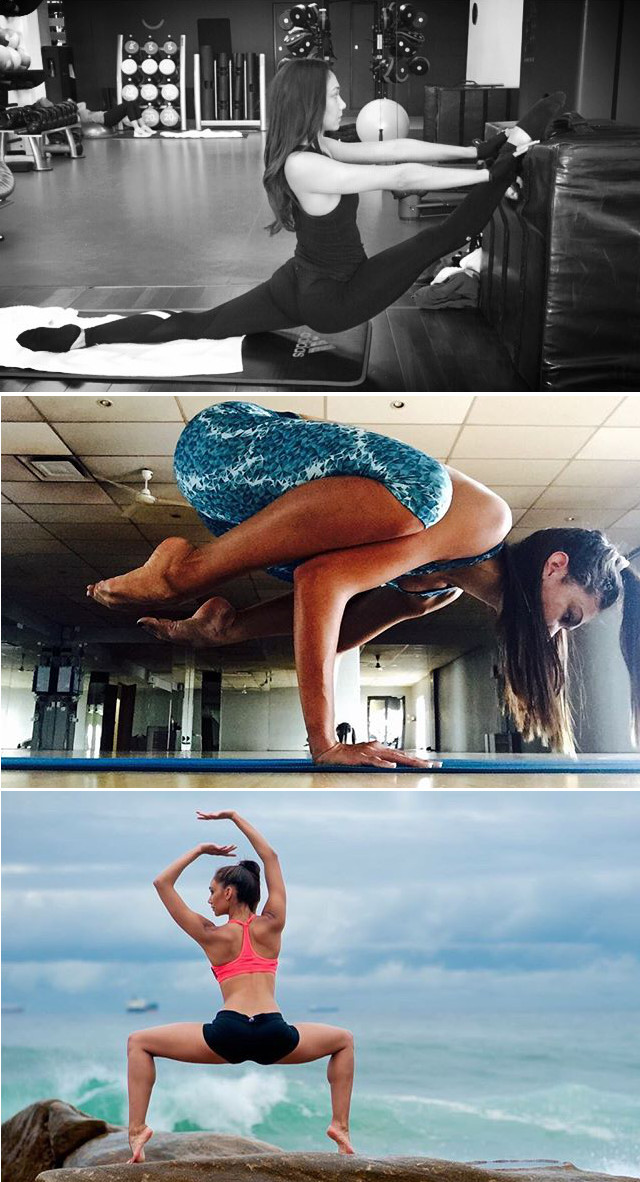 Best piece of advice you ever received?
Figure out what is truly important to you and start doing it. Take what you know and let it grow.
Advice for someone wanting to get started to get fit and healthy?
Don't see this as something huge and unachievable, just start! How ever small, start making healthier food choices and start training. If you don't know how, find a class to join and just get moving.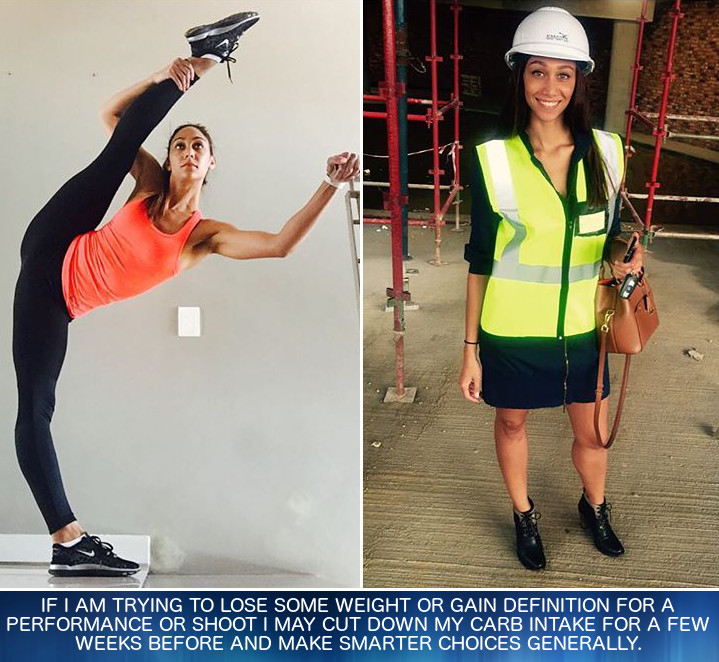 Where can people get hold of you?