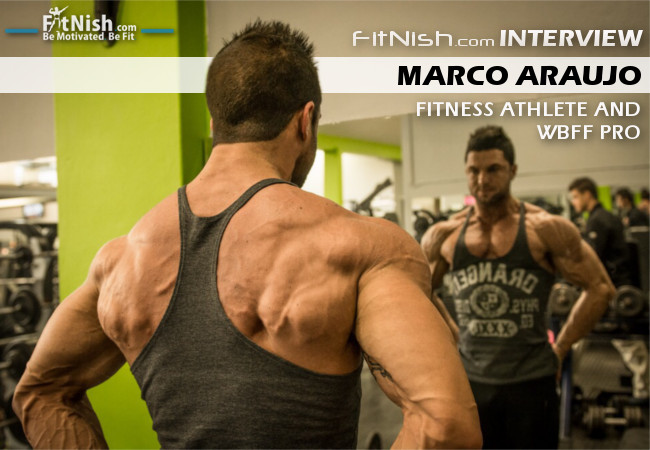 Quick Stats
Name: Marco Araujo
Age: 25
Height: 1.77 m
Competition weight: 77 Kg
Current weight: 80 Kg
Current city: Pretoria, South Africa
Occupation: Owner/ Partner @ Body Sketch
How did you get started?
I started at the age of 20 with weight training after I had picked up a serious injury playing soccer, so that all ended my soccer career which lead me to weight training. I needed to do something to keep my health and fitness going.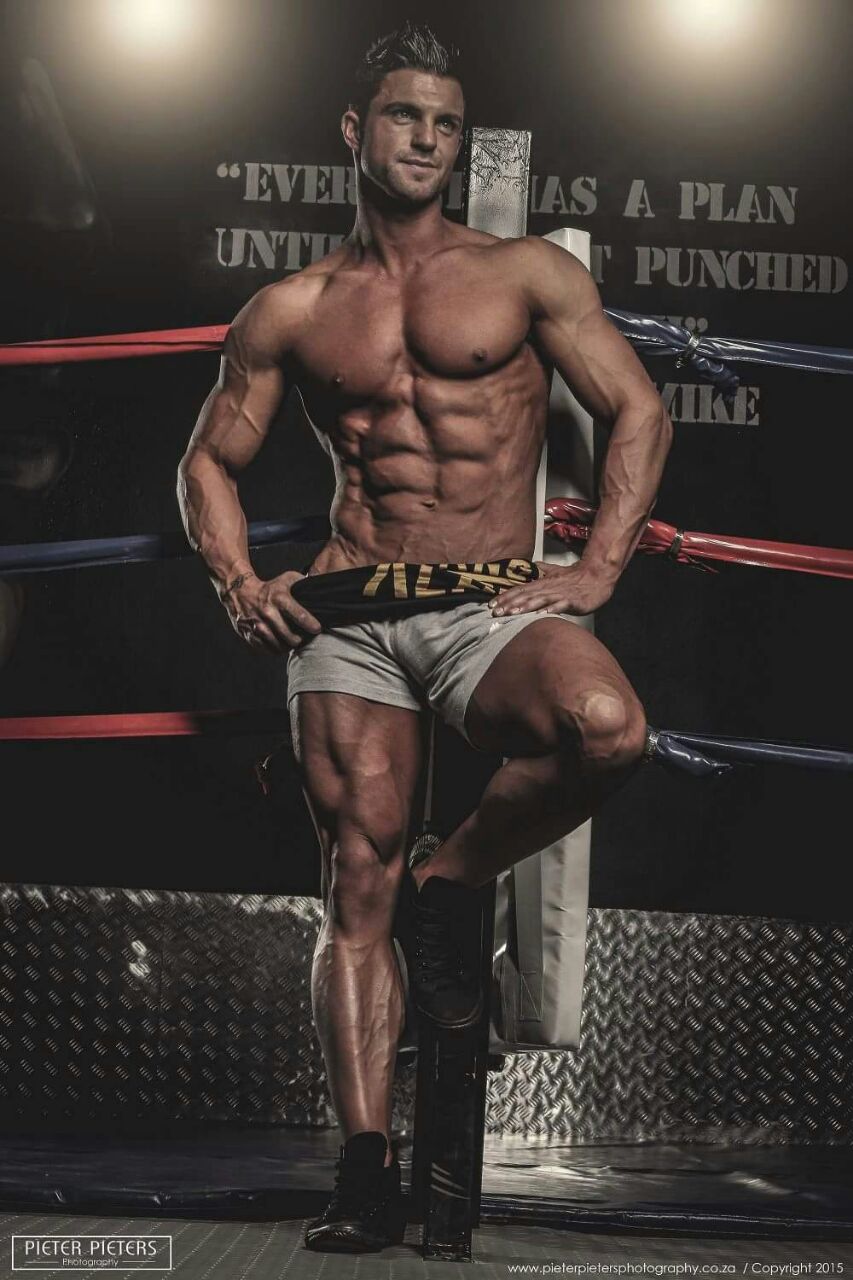 How did you get involved in competing?
In 2011 I did my first show, completely off the books and not planned.
I walked into the gym the one day and one of the guys in the gym (Juan Bothma, which is now a good buddy of mine) approached me and asked me if I am standing in 3 weeks. Didn't have any idea what he was talking about, so he explained it all and asked me if I was keen on a challenge and I accepted (Being very scared at first)!
I took a chance and he guided me through the final 3 weeks and I landed up winning my first show ever (Mr and Miss Body Beautiful SA 2011). I will always be grateful to have bumped into Juan Bothma that day as that's where it all started.
What do you love about it and how do you stay motivated?
There are many things I love about it. It comes as a full package but the things that stand out the most is to see how many people you inspire and motivate and the followers you gain and the people that approach you for your help is amazing.
The changes through the weeks that your body under goes is mind blowing. The human body on its own is amazing.
I have an amazing support structure (Family, girlfriend (Alrieta de Wet), loved ones, friends and fans) they always check up on me, push me harder, make sure I keep my eyes on the prize and keep the drive.
I am forever thankful for each and every one of them.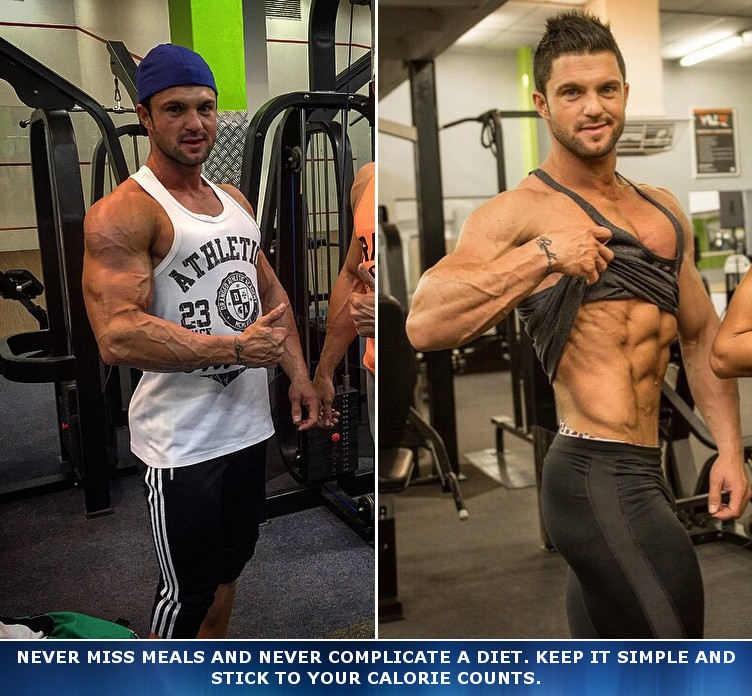 How did your last show, the WBFF go and how did the preparation for it go? How long before it did you start prepping?
My last show went very well, happy with my second place and receiving my PRO STATUS was a lifelong dream. Prep I'd say was one of the easier ones as I think my mind and head were well rested and prepared for it after I had taken a year and half off from competing.
I was fuelled for success. I prepped for a good 13/14 weeks, and with 4 weeks out I was happy with my condition and got a fellow buddy, Jaco Venter to monitor me for the final stretch just to keep me on the right track. This is usually where athletes lose it completely.
So a BIG thank you to Jaco Venter for being there for me and sharing your knowledge.
Has the competition prep become easier after doing it many times?
Yes it most certainly has, you know what is expected and what needs to be done so in a way you mentally prepare yourself for it.
Prep will always be hard at stages but that's where the support structures kick in and keeps me on the straight and narrow.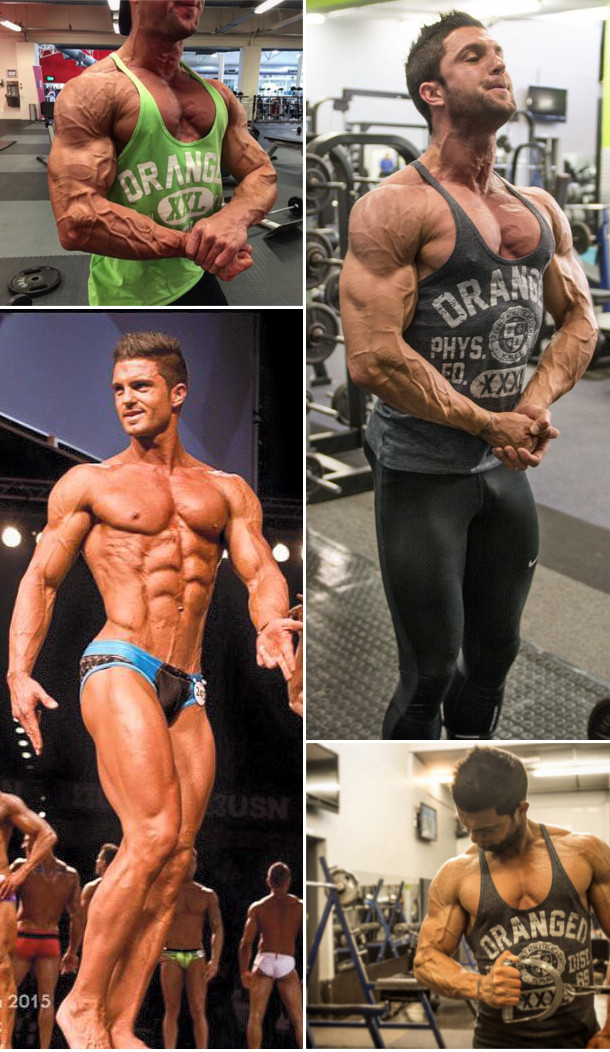 What are your future plans?
I would like to go to WBFF worlds in Vegas, in 7 weeks. This is another big dream of mine to step on a world stage with the best of the best. I'm hoping to raise enough sponsors and funds as we all know this is a very pricey game, especially after just competing.
I also would love to open my own training facility one day and change more lives.
What are your top nutrition tips to pack on quality size?
I truly believe in the blood group diet, it has worked well for me and all my athletes.
Never miss meals and never complicate a diet. Keep it simple and stick to your calorie counts.
I also don't believe in dirty bulking, do it right and keep it healthy. You have one body; it stays with you for life, so look after it.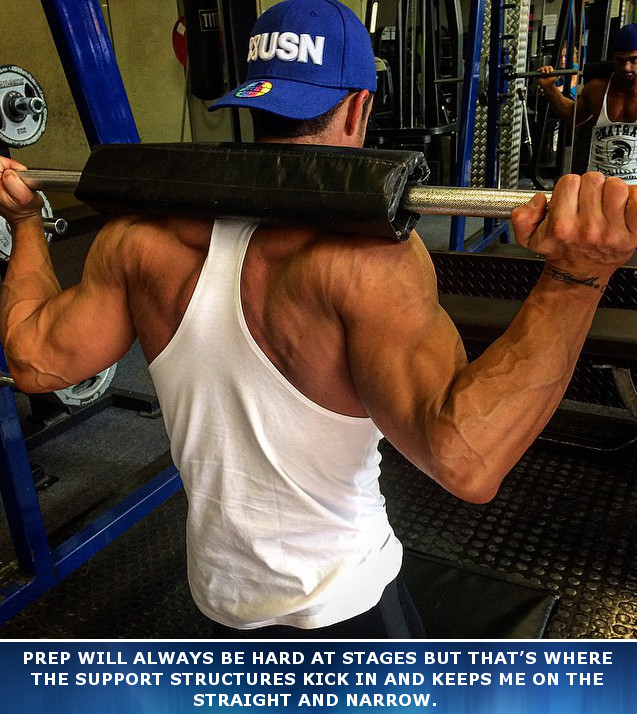 Take us through an average day of yours:
Wake up at 5:00 am, have my pre training meal, then step into the gym at 6:00 am.
Training sessions often last 1 hour 15 minutes to 1 hour 30 minutes MAX.
I then have my post workout shake and head home, get In the shower and then have my post workout meal within an hour after training to maximise my anabolic window.
All my meals are prepped by my sponsor (CANT FLEX FAT) so life is made a whole lot easier.
I then get into business drive and do invoicing, diets, programs, meetings and deliveries; everyday in my life is very different.
I then do a few collections and deliveries again in the afternoon and we are usually back at the gym at 17:00 training clients and doing
body assessments etc.
Usually get home then again at about 19:00, eat shower and sleep.
That about sums up my days.
Give us a brief description of your philosophy on your diet, pre contest and during the off season:
That is a bit of a tricky one to say as every prep is different and every week is also different as we go through the stages of prep.
Tip I'd give you is to judge according to pictures taken weekly, body fat measurements too and then adjust the diets accordingly.
Diet is 70% and training is 30%, if you can master that then half the battle has been won. Don't ever make drastic changes to a body cause that's when the problems start taking its toll. Small changes weekly get you where you need to be.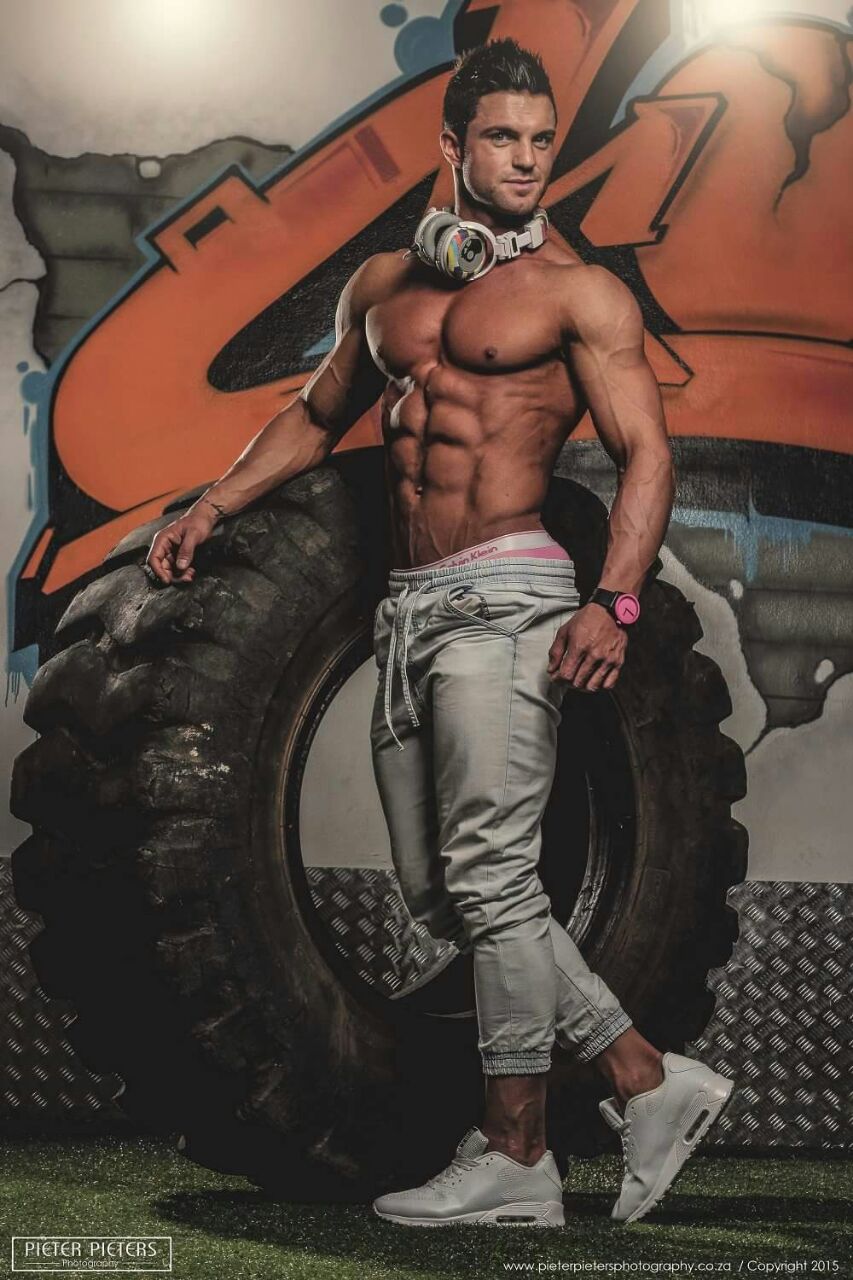 Basic diet through my prep:
Meal 1:
80g Oats with tablespoon almond butter and serving of whey ISOLATE
Meal 2:
Post workout shake with Whey, Vitargo and bcaa in (I used TNT Kelvar Reload)
Meal 3:
150g Basmati rice with 6 egg whites
Meal 4:
200g red meat with 150g sweet potatoes and mixed greens
Meal 5:
200g red meat with 120g sweet potatoes
Meal 6:
200g hake fillet with 100g mixed greens and 80g cucumber
Meal 7:
6x egg whites and scoop whey isolate with 80g basmati rice
Meal 8:
200g red meat with 100g mixed and 80g cucumber
Meal 9:
(Before bed) Whey Isolate serving
How do you manage your diet after the competition?
I would have a cheat meal that night as the show is finished, that usually would be 2 big burgers and chips with a soda.
The next morning I would have a decent breakfast and then cheat a bit here and there, but you usually feel so terrible that it's not even worth the cheat meals. So I scrap it completely.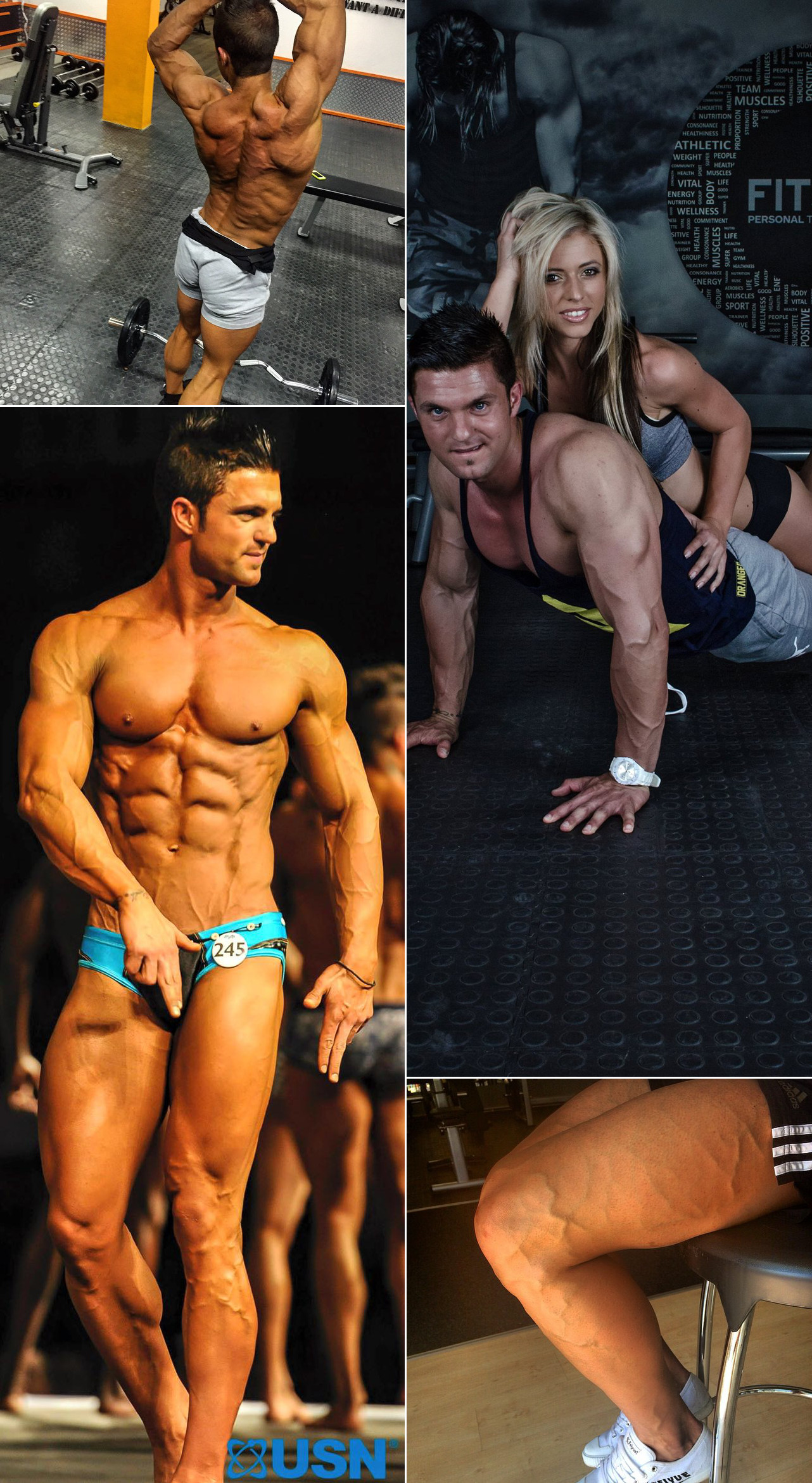 What do you normally eat before and after training? What's the ideal foods to take in after training in your opinion?
I believe that your two MOST important meals are before and directly after training.
Before gym it is ideal to take in slow release carbs to carry you through your session along with a fast acting whey to feed the muscles and assist in weight loss.
After gym it is very NB to take in all your FAST acting carbs, proteins and bcaa's. This is to feed the broken down muscles and get their recovery going.
So usually an hour before gym I eat:
80-100g oats, a table spoon of almond butter and serving of Whey Isolate.
During my session:
Directly after gym:
I have a post workout shake which is made up of carbs (Vitargo), whey, glutamine, bcaa and creatine.
Then an hour after the post workout shake I have, 150g Basmati rice and 6 egg whites.
Give us a brief description of your philosophy on your training and on average how long do you workout for?
Training is to be kept simple and effective, you don't always need to pick up the heaviest weights In the gym.
I am all for FULL RANGE of motion, focusing on keeping the tension on the muscle at all times. I usually work on 4 seconds negative movement and 2 seconds for contraction to make the muscles peak nicely.
Breathing is also very important while training so that you don't fatigue the muscles to quick.
I focus on a big and small muscle group on a day; big muscles groups I usually do 4-5 different exercises where with the smaller muscles groups I do about 2-3 different exercises.
I train on average for about 1 hour 15 minutes to 1 hour 30 minutes.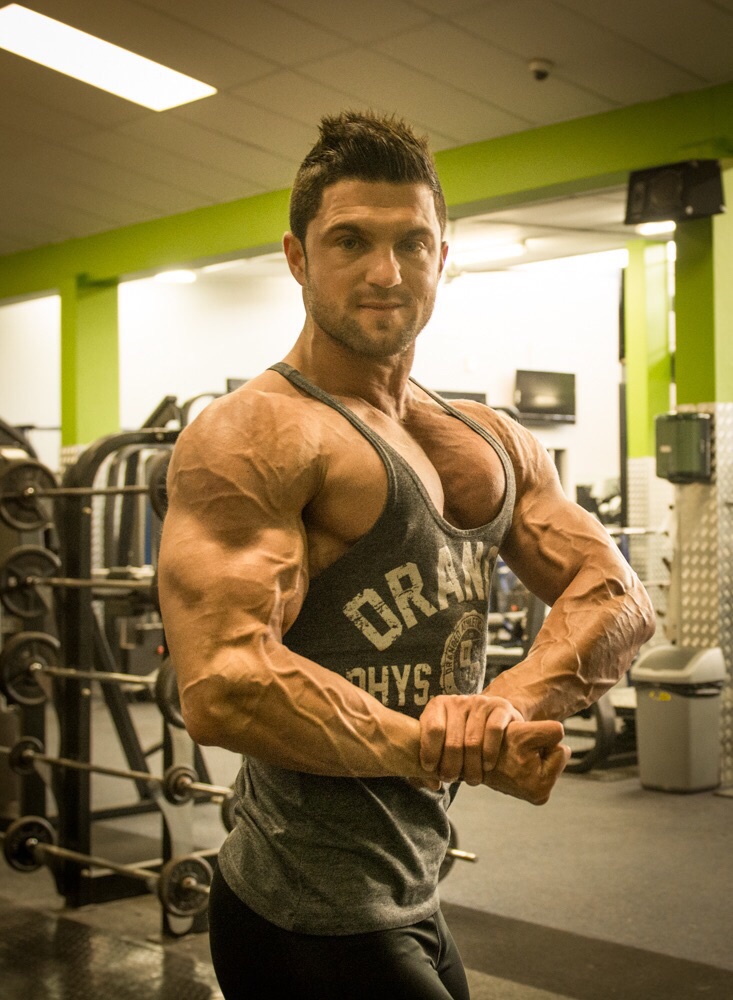 How important is practising your posing leading up to a show? How often do you do it and how many weeks before a show do you start doing it?
Posing practise is very important, this prepares the muscles for those long durations of contractions while you're on stage and it builds that foundation so that you don't shake and burst out into sweats.
It just gives you that extra bit of confidence and you really do stick out more on stage.
Posing practise also helps harden the muscles and makes you nice and dry
It also brings out the deep cuts in the muscles.
I start posing practise at about 4-5 weeks out, for about 20-30 minutes a day.
What are your 3 favourite exercises and why?
1. Leg press
Because everyone wants thick legs and I believe leg press give you those thick muscle bellies and you can really stack the weights on with legs, but keep your form and range of motion in mind at all times.
2. T Bar row
This exercise really makes your back explode and also gives you that depth and thickness you need, also a very concentrated exercise and you need to focus on the squeeze and hold for maximum burn.
3. Bicep Curls
Because everybody loves gun show Fridays and every guy wants bad ass arms. This in my opinion works the full bicep and keeps the tension on the muscle at all times.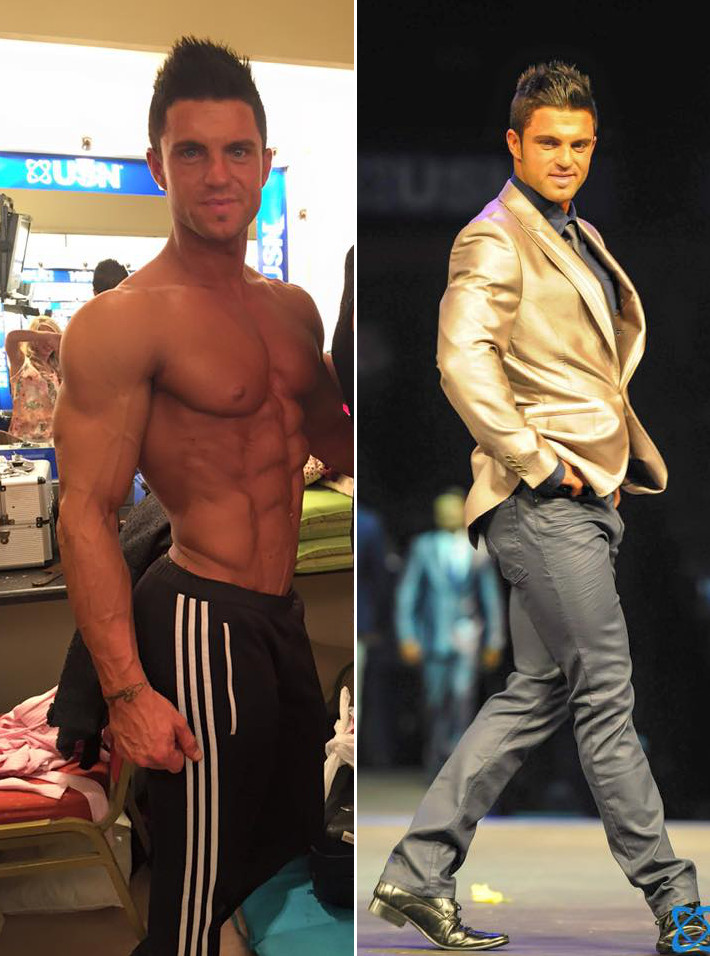 Favorite Influential bodybuilders:
Jaco de bruyn, Tom Coleman and Jaco Venter.
Favorite Quote:
"We don't want to tell our dreams, we want to show them." – C. Ronaldo
Favourite female fitness icons:
Paige Hatheway, Sandra Prikker and Andreia Brazier.
Best piece of advice you ever received?
Be yourself and focus on what makes you happy, but always stay humble.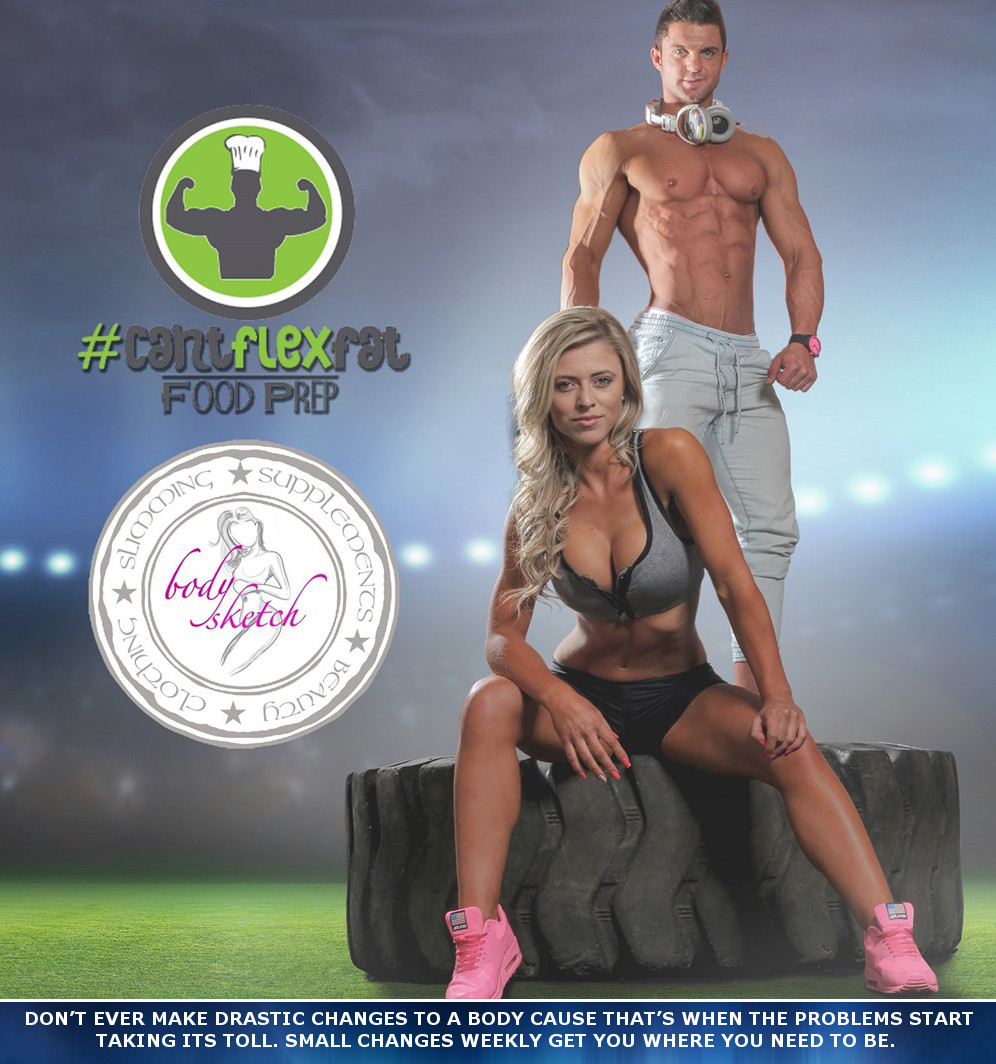 What are some things you see guys/girls doing wrong in the gym that you would like to see less of?
Lifting heavy weights with extremely bad form, thinking they own the gym and walking around giving bad advice to new comers.
What competitions have you competed in and your placing?
2015
WBFF SA | 2nd | PRO Status
2013
2012
SA Fitness | 2nd
Mr and Miss Body beautiful | 4th
2011
Mr and Miss Body Beautiful SA | 1st
Where can people get hold of you?
Photography Credits: