Besides following a balanced diet, building muscle strength and effectively maintaining it is the key to a healthy and active lifestyle. To achieve this, one must indulge in exercises that involve dumbbells, among other equipment, helping to build robust muscle mass and bones.
Invariably, an adjustable dumbbell set can come in extremely handy to enjoy workouts with ease, reducing the risk of injuries. Also, it is far easier to work with adjustable sets as you can change the weights with ease and convenience rather than constantly buying multiple ones as your workouts progress and you get stronger and stronger.
The following few points illustrate how beneficial and versatile this dumbbell set can be.
Affordable and Space-saving
One of the chief reasons dumbbell sets sell faster is that they are more cost-effective. You can buy a top-quality set for under $150 instead of separately investing in different weights for more money.
Since these weights come in a compact, ergonomic storage box, they save a lot of space in your home gym, allowing you to add more equipment to the setup. Moreover, the case gives them easy portability, enabling you to carry the weights to the office, another workout room, or even during vacations. This way, you can always be on top of your fitness goals, enabling you to achieve them faster and more efficiently.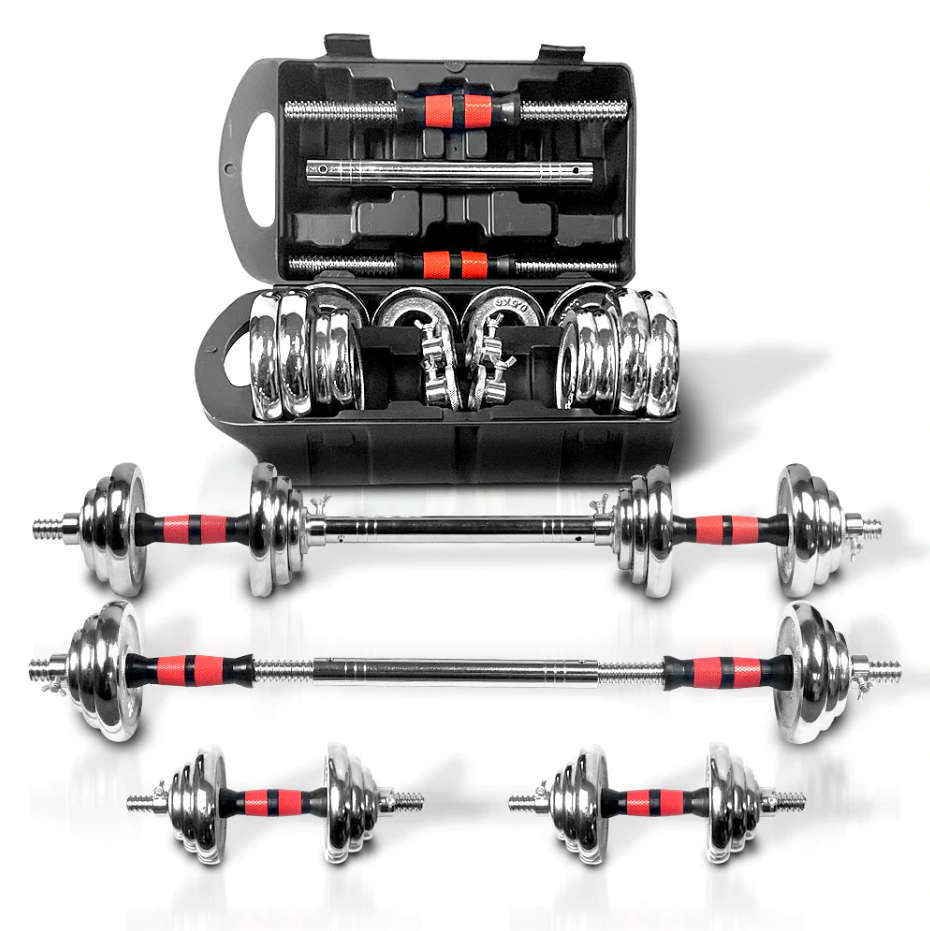 All-in-one Combo
When you buy a free weight, you get just that. But when you invest in a set, you get more than just a single piece of equipment. A typical set must include different weights attached to an anti-slip grip connector that prevents the exercise device from sliding out of the hands during intense workouts. Also, a stainless steel connecting rod that can quickly convert the dumbbells into a barbell is a massive plus point.
Choosing a weight set (such as 44LB or 66LB) depending on your comfort level and experience is advisable to avoid injuries and have safe workout sessions. Also, chrome cast iron weights are better than the plastic ones as they are more stable and last longer. Self-tightening security mechanisms are preferable for more extraordinary safety measures.
Faster Progress
An adjustable dumbbell set is exceptionally versatile as it can enable you to work various exercises to build the different muscles in the body. You can start small and increase the weights as well as change your routine over time, challenging yourself to become stronger and leaner over time.
Moreover, you can perform various exercises with the set, such as bicep curls, shoulder and bench presses, lunges, calf raises, and bent-over rows. Each will train and uniquely sculpt your muscles, ensuring you achieve your desired results.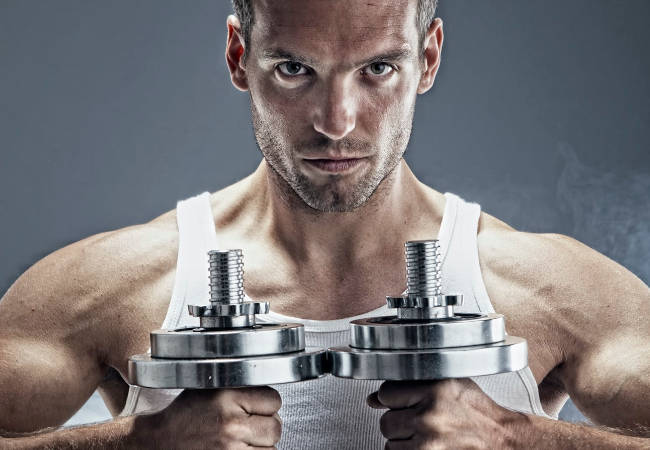 More than One Person Can Use It
One of the most fantastic things about these dumbbell sets is that they are not meant solely for one person to use. When you belong to a family of fitness enthusiasts, these can be among the smartest long-term investments, as everyone can use them.
Each member can change weights or use them according to their convenience and training needs, ensuring they work out with utmost comfort and ease. Depending on your current fitness level and requirements, you could switch any weight from 20LB to a whopping 44LB for instance.
Buy from a Reliable Source
A pivotal thing to note is that while all the benefits of these exercise equipment are impressive, it is essential to buy them from a reputable dealer or store. Ideally, you should trust an online retailer who provides a wide range of other home gym gear besides the dumbbell sets at lower prices.
For instance, check their official websites for top-quality products like an adjustable weight bench, barbell squat pads, and a high-capacity power rack among other things. You can check customer testimonials and product reviews to know what quality gym equipment to expect from the vendor.
Moreover, many reliable vendors offer little to no shipping fee, product warranties, a thirty-day return period, and valuable advice on health and fitness goals. Furthermore, they provide a flexible payment method, wherein customers can choose the most suitable gateway, such as MasterCard, American Express, Visa, etc.
You May Also Like: