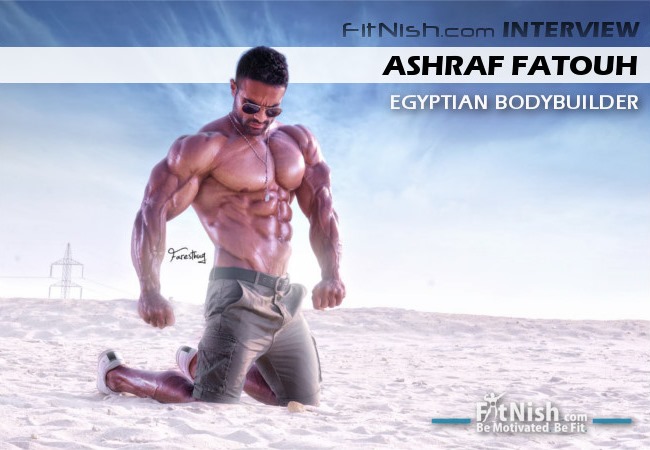 Quick Stats
Name: Ashraf Fatouh
Age: 26
Height: 1,75 m
Competition weight: 80 Kg
Current weight: 85 Kg
Current city: Cairo, Egypt
Occupation: Personal Trainer
How long have you been training consistently for and how did you get started?
Well, I've been training for about 12 years now, I used to wrestle when I was younger, WWE was my favourite show ever!
I always wanted to be like them but I realized that I care more about the body shape and muscles and not so much the wrestling techniques. So the gym was the right place for me.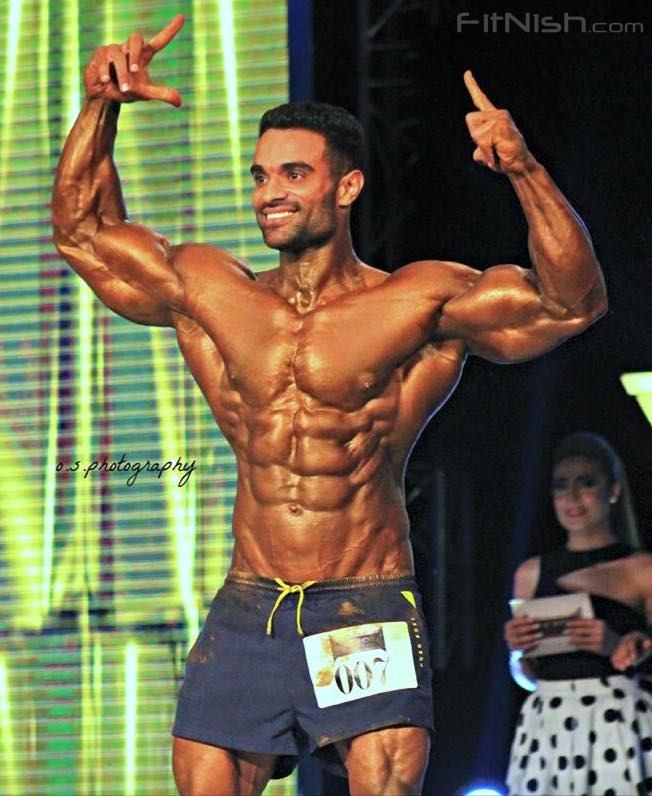 What do you love about it and how do you stay motivated?
I love each and every single thing about bodybuilding, conquering my fears and this kind of madness when I lift heavy weights always motivates me.
I love the gym became it's the only place that makes me feel like I belong somewhere.
What made you decide to compete in competitions?
My photos! hahahaha. I was always judging myself, I always take photos of mine and act like I'm a judge and critique them. So one day I felt like it's the right time to start chasing my dreams and start competing.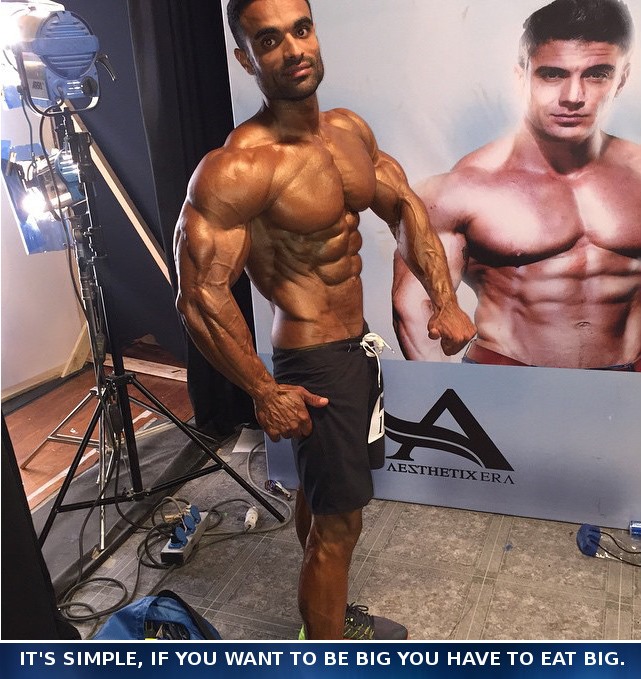 Tell us a bit about your last competition, THE SHOW. How did it go and how did the preparation for it go?
The SHOW is a professional competition, every bodybuilder and fitness model in Egypt was competing for the title.
I placed fourth but the people know who's the champ here. Preparing went well, I'm used to this kind of competition so preparing was not a big deal for me.
How is the fitness industry in Egypt? Are many people getting involved in fitness there?
Hmmm, In Egypt we really care about building human tanks, achieving that thick, huge, wide, hard muscle which makes us get that feeling of awesomeness that is bodybuilding. That's why The SHOW was held in Egypt to improve this industry and I really feel that The SHOW paved a great path to get started in this industry.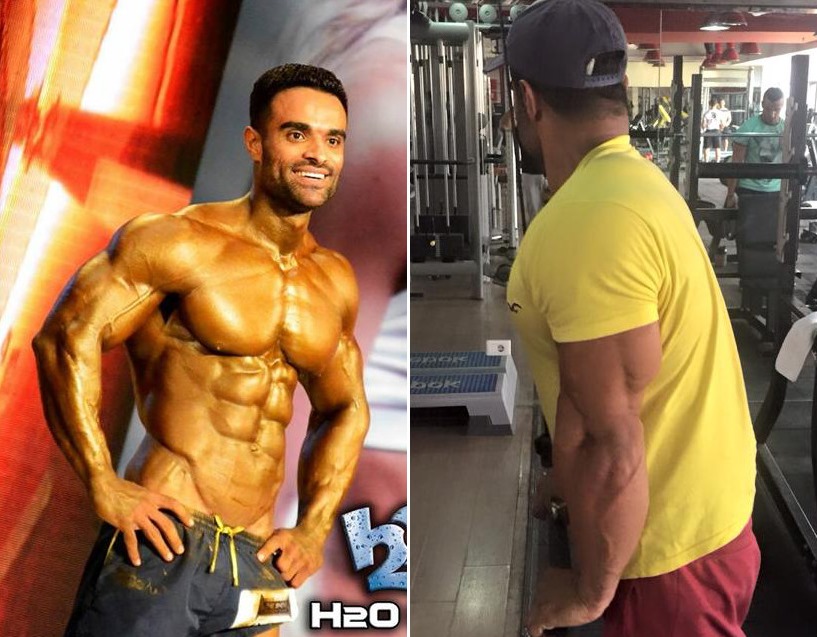 What are your future plans?
Well, this year I will compete in MUSCLEMANIA MIDDLE EAST that will take place in September and then I will focus more on preparing for the ARNOLD CLASSIC 212 for  next year.
3 best nutrition tips to gain muscle size?
Eating is not an afterthought it is a habit.
Eat the right fats.
Understand the different types of carbohydrates.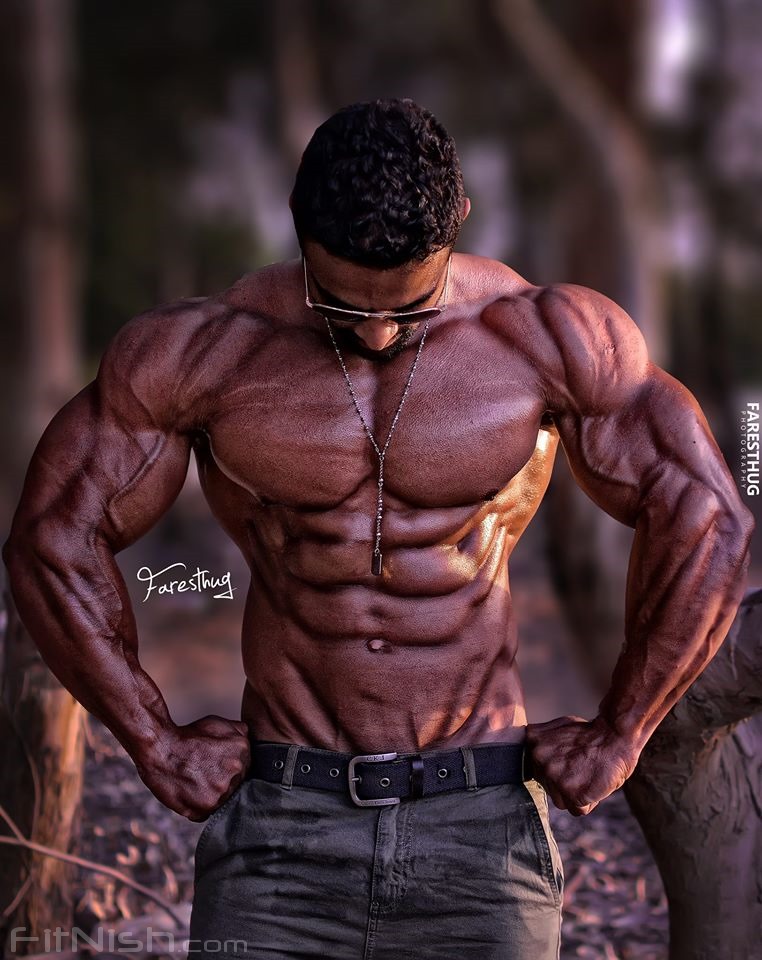 What advice would you give young bodybuilders who are thinking about competing?
Getting started in teen bodybuilding at a young age is one of the best things you could possibly do. Believe in yourself, take photos and progress photos of yourself and start judging yourself before you are going to be judged on stage.
Take us through an average day of yours:
I wake up at 6:00 am  and I usually start my day with 2 scoops of protein mixed with oats
I then go to my work; My meals are always packed with me
I hit the gym at 6:30 pm
I reach home at 9:00 pm, then I eat my last meal and sleep.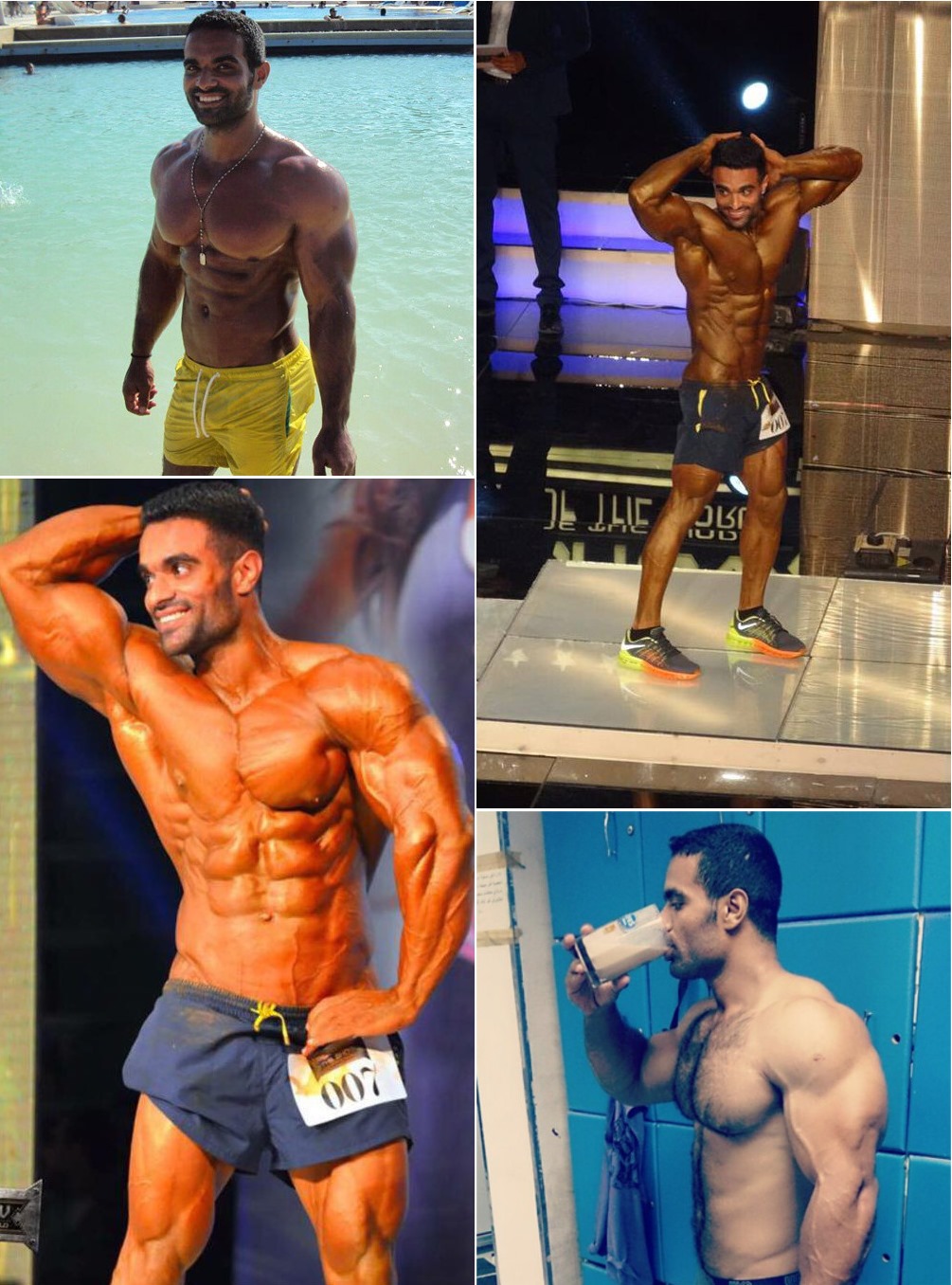 Give us a brief description of your philosophy on your diet:
It's simple, if you want to be big you have to eat big. I don't like to do a 'dirty' bulk where you just eat whatever you want to gain weight, but when it is time to cheat, I cheat big!
What do you normally eat after training? What's the ideal foods to take in after training in your opinion?
There are four essential post workout ingredients:
Protein
BCAAs
Carbohydrates
Creatine
I usually have a normal meal, after my post workout shake which is mixed with creatine and BCAAS.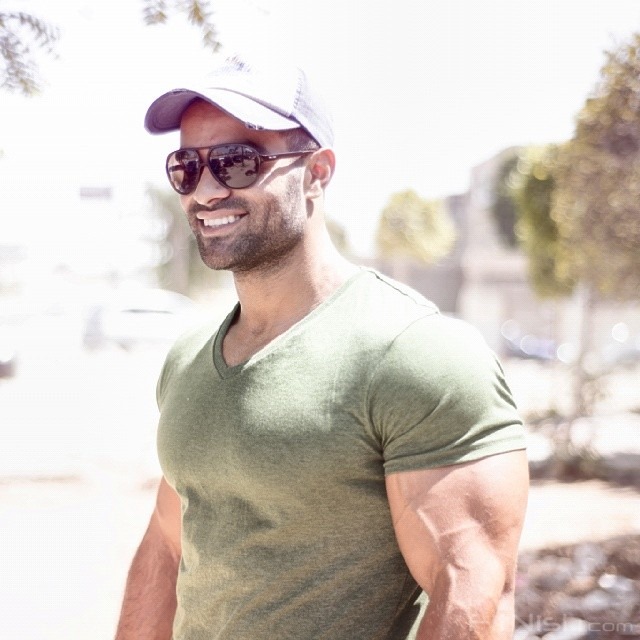 Do you use many supplements? What are your favourites?
When is comes to the supplements, UNIVERSAL NUTRITION is my favourite specially ANIMAL WHEY & CREATINE.
I can't rely on supplements but it is a priority to me.
What are your three favourite exercises and why?
1. bench flyes
Use these to build more thickness, muscle and strength to your chest.
2. deadlifts
They really help me measure my strength and in my opinion it builds the upper and lower body like no other movement.
3. squats
They are really one of my top exercises as they really boost my sports performance and makes real life activities easier by maintaining mobility and balance.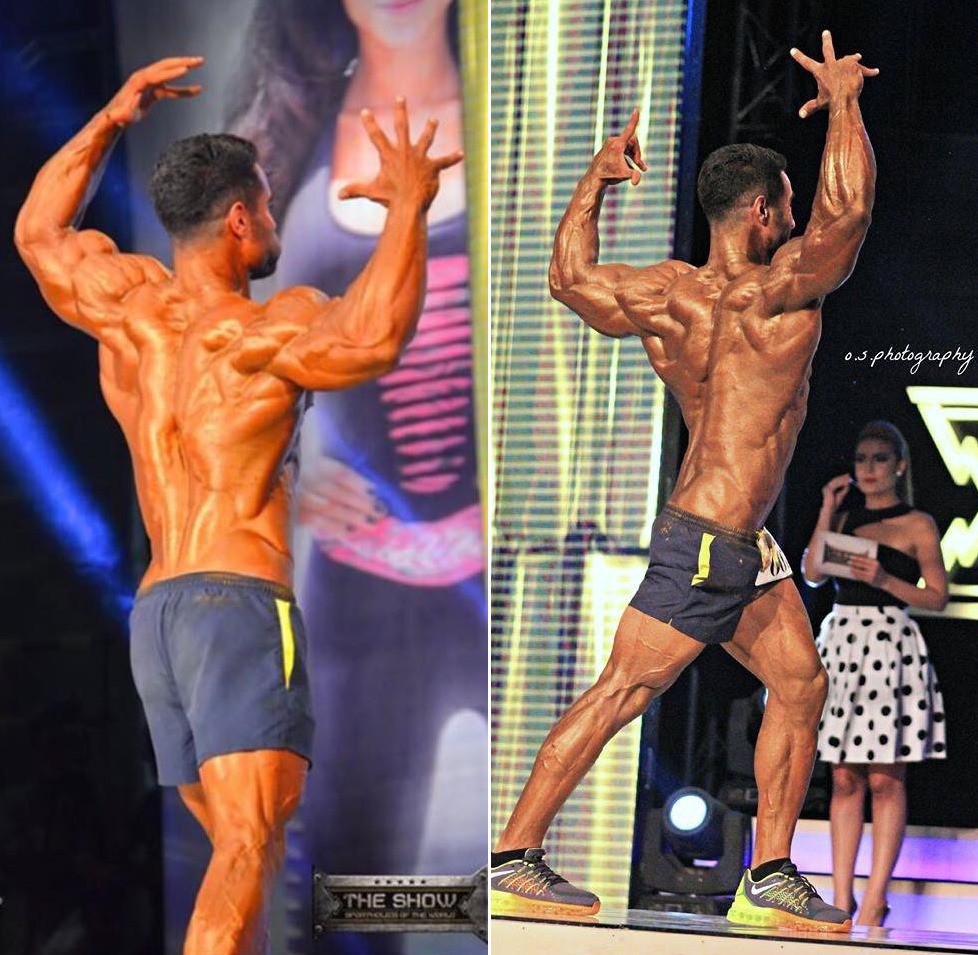 What are your top chest training tips and exercises to developing a full round chest?
There are three chest exercises that should always be done:
I really love this chest exercise!
Incorporate it with wide grip and different angles.
Those are the top exercises that your workout must be based upon.
What is the most common question you get asked?
How long does it take to be like you?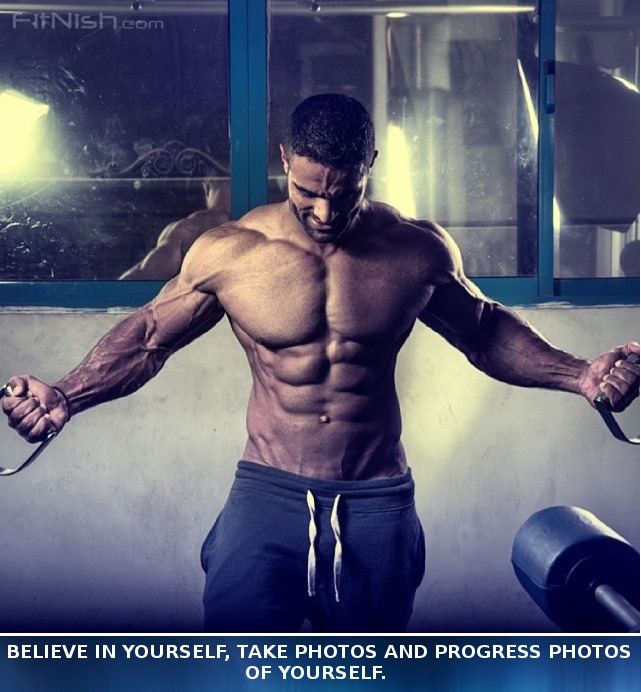 Favorite Influential bodybuilders:
El shahat mabrouk and Jaco De Bruyn.
Favorite Quote:
"The fight is won or lost far away from the witnesses, behind the lines, in the gym, and out there on the road; long before I dance under those lights."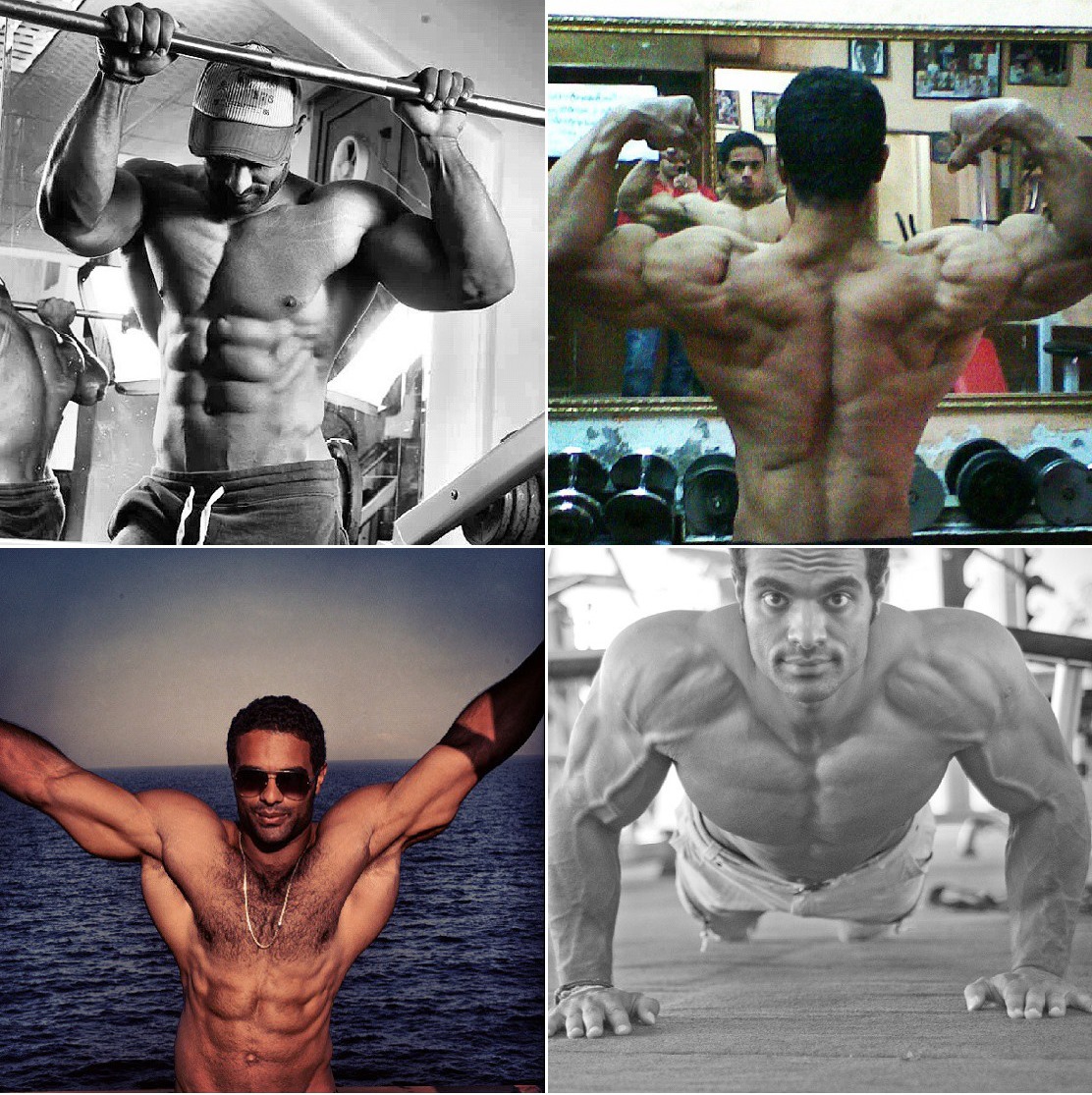 Favourite female fitness icons:
What competitions have you competed in and your placings?
2015
2008
Africa experiences | 1st
Mister Africa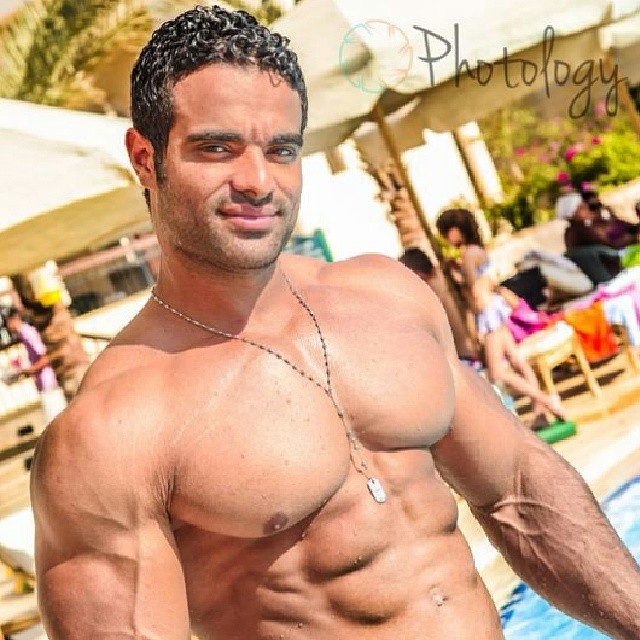 2006
2005
2004
Where can people get hold of you?