This review looks at a vegan protein powder, more specifically the My Wellness Vegan protein powder.
Protein shakes are a great way to add to your daily intake of calories, and add just what you need. There is no need to overdo it on the protein, but sometimes we may find ourselves needing a little extra, especially on days where we may have trained a lot harder than usual for instance.
"My Wellness Vegan Protein is suitable for vegans and vegetarians alike. The combination of hemp and pea protein powder provides a rich source of essential and non-essential amino acids that are highly bioavailable and easily digestible. The amino acid profile is comparable to the best animal protein sources containing high levels of L-Isoleucine, L-valine, L-arginine and lysine, which are beneficial after a strenuous workout. The protein used in this product are hypo-allergenic and created using low temperature natural processes without the use of chemicals."
100% Vegan, Free From Animal By-Products
Clean Protein, NO artificial flavours sweeteners or colourants
Superfood Enhanced with Baobab and Wheat Grass
20g Protein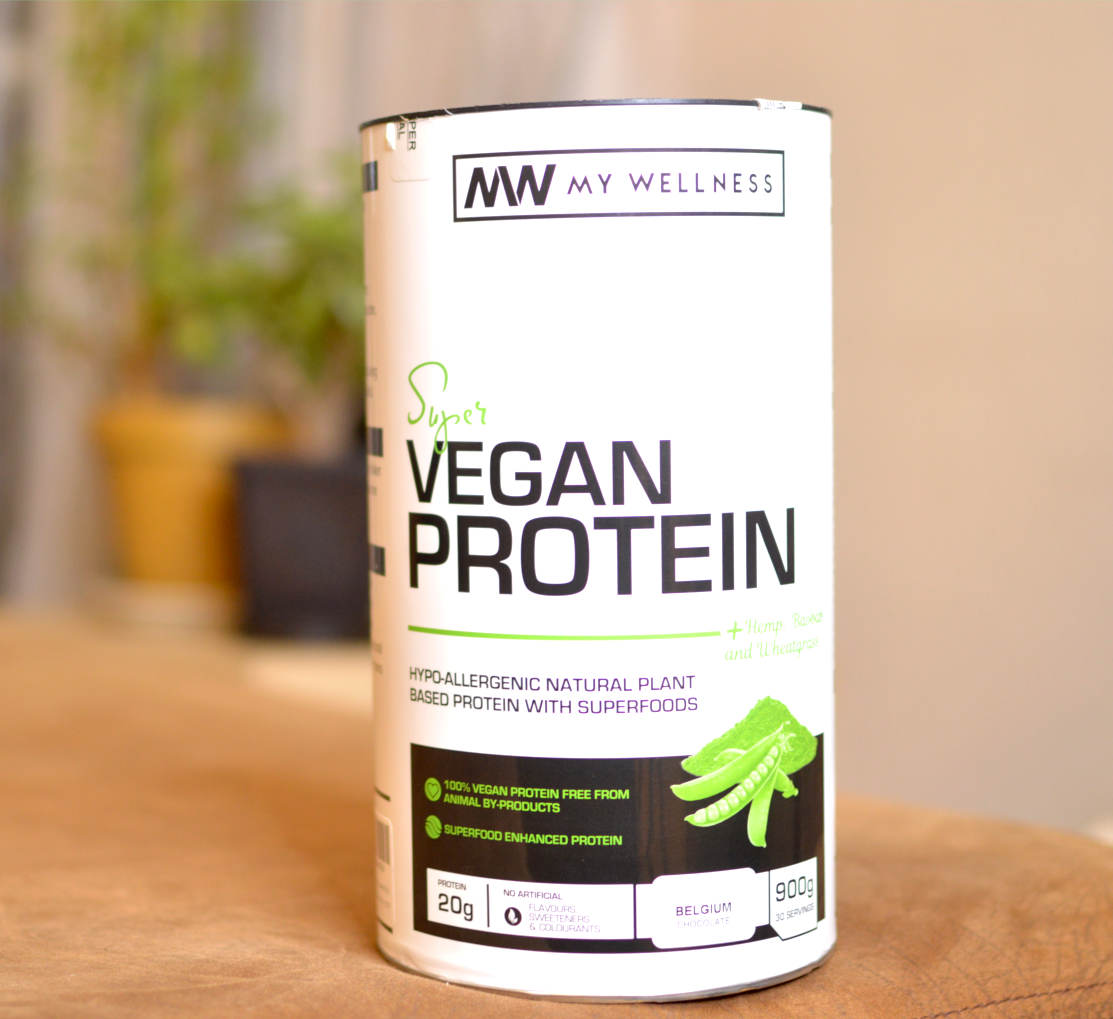 I have tried many flavored plant based protein powders, and have found it difficult finding ones that actually taste good and have no awful aftertaste or pea taste. After many years of using unflavored raw pea protein, which I add to smoothies, I decided to venture out and try some new ones, like the Youthful Living Vegan Keto shake.
I bought the My Wellness Super Vegan protein and I am quite happy with its taste and its superior nutritional profile. Lets take a deeper look at it.
Flavors and Sizes
The protein powder is available in 900 grams and comes in 4 flavours, Chocolate, Creamy Indian Chai, Vanilla Bean and unflavored. I tried the Chocolate.
Mixes
The protein powder is quite fine, and mixes well with no lumps or bubbles at all. It mixed well with both water and Almond/Oat milk, and mixes very well in a blender when added to a smoothie.
Taste
In terms of the taste, I do like it. There is no after taste, or for example, with some pea protein powders, I could still sense a 'pea' taste within the added flavour. I also like the fact that it is sweetened with stevia, and for me I like that it is not really that sweet at all. One aspect of the taste that may not sit well with some people, is that it does have a slight 'green' or 'grassy' taste. I know that may sound weird, but think of it like having a power green smoothie. It has this taste due to the wheatgrass powder I imagine.
I personally like to add some cacao powder to mine or add it as part of a smoothie with some banana and dates!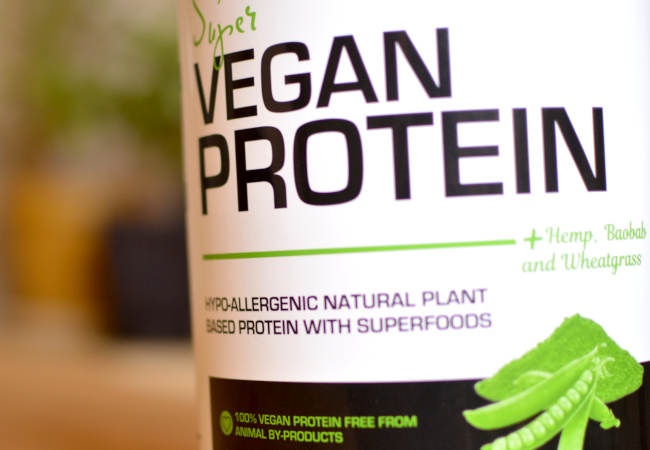 Protein content
This is the part that I was most concerned with, the PROTEIN and nutritional values.
It has a relatively decent nutritional profile, carrying about 66.6 grams of protein per 100 grams of powder.
Per serving (1 heaped scoop = 30 grams) it comes down to 20 grams of protein, which may not sound like a lot but is more than sufficient for one serving.
Extra Nutritional values
The extra nutritional values are just as important as the protein content.
The carbohydrate content is just about 18.3 grams per 100 grams while the fat content is at 4.33 grams per 100 grams.
It has no added artificial sweeteners, but has a few extra 'green' ingredients to enhance the nutritional profile of the powder.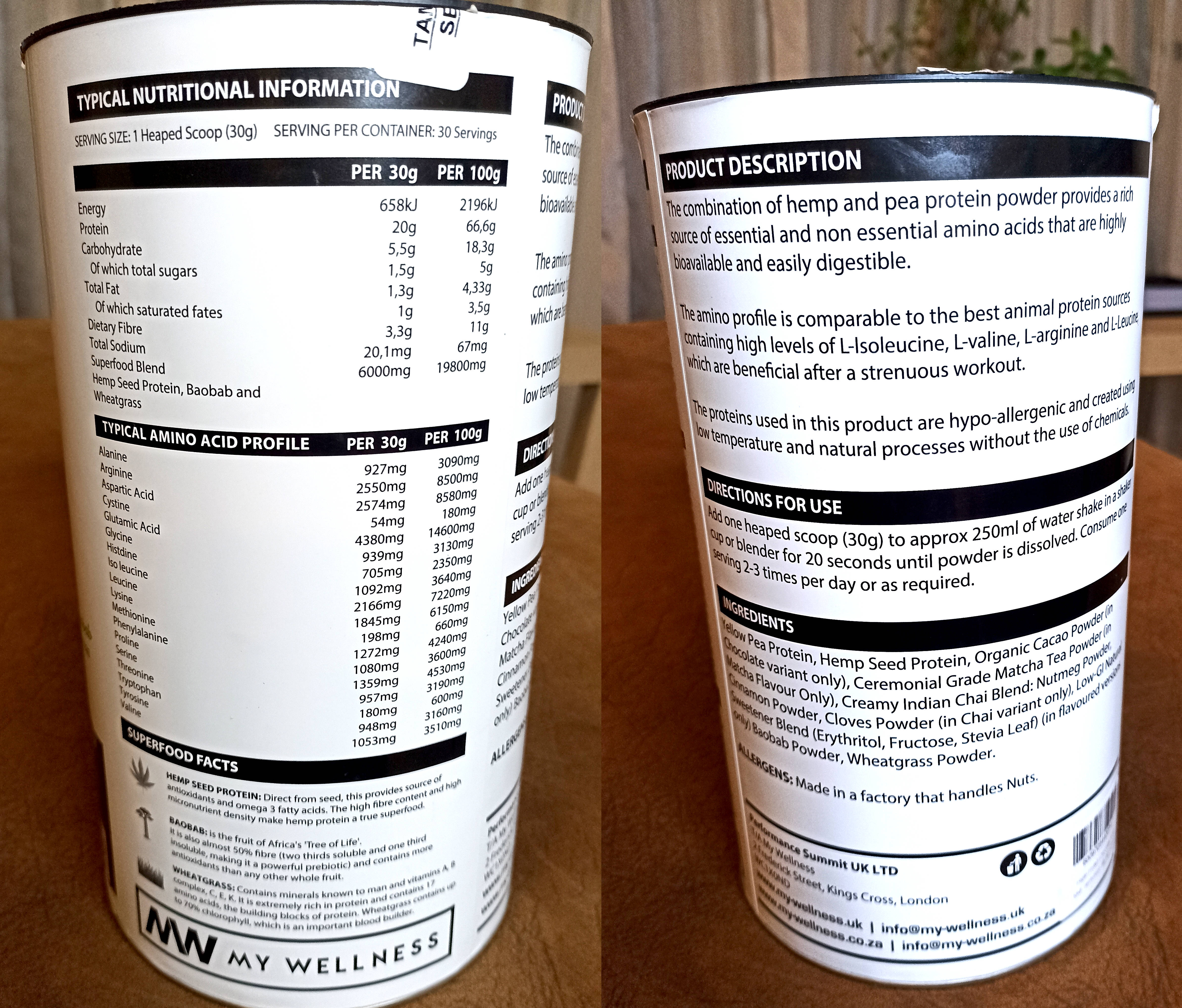 SUPERFOOD FACTS
BAOBAB: is the fruit of Africa's 'Tree of Life'.
It is also almost 50% fibre (two thirds soluble and one third insoluble, making it a powerful prebiotic) and contains more antioxidants than any other whole fruit.
WHEATGRASS: Contains minerals known to man and vitamins A, B complex, C, E, K. It is extremely rich in protein and contains 17 amino acids, the building blocks of protein. Wheatgrass contains up to 70% chlorophyll, which is an important blood builder.
INGREDIENTS
Yellow pea protein, hemp seed protein, organic cacao powder (in chocolate variant only), creamy indian chai blend: nutmeg powder, cinnamon powder, MCT oil, cloves powder (in chai variant only) organic baobab powder, wheatgrass powder.
Affordability
The 900 gram tub costs ZAR 310 giving you 30 servings per tub, that's just over ZAR 10 per shake!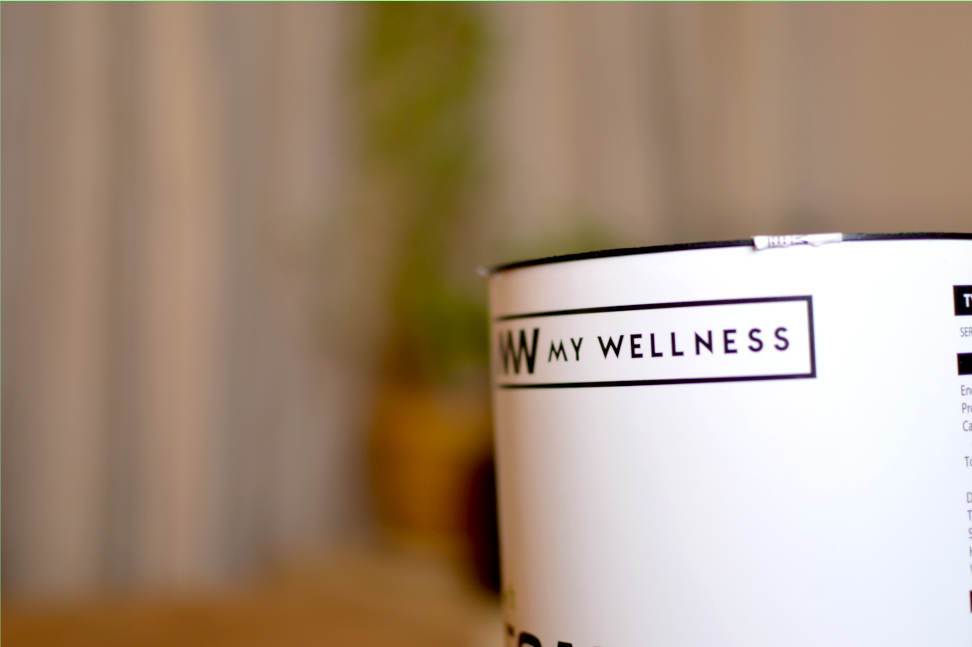 Final Thoughts
I really do like this vegan powder powder. It ticks a lot of boxes for me, in terms of the following:
Decent taste.
Easy to mix.
More environmentally friendly, being plant based.
If you are looking for a great tasting vegan protein shake, be sure to give this protein powder a try! And if you know if other great tasting vegan protein shakes please do let me know!
You May Also Like: