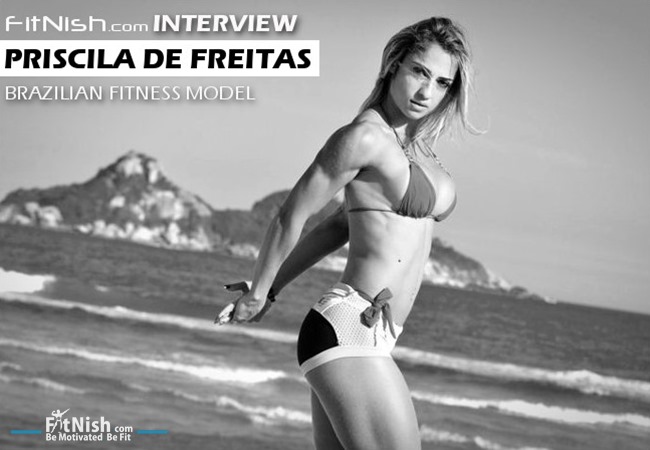 Quick Stats
Name: Priscila Feroni de Freitas
Age: 28
Height: 1.63 m
Current weight: 63 Kg
Current city: Rio de Janeiro, Barra Da Tijuca, Brazil
Occupation: Fitness Model
Have you always lived a fit lifestyle? How did you get started?
I started exercising from an early age and was a dancer in a group for axe dance music here in Rio de Janeiro, then at the age of 15 to 16 I danced funk melody. At 16 years old, I then decided to gain more muscle mass and found a bodybuilding gym and started taking a lot more interest in weight training. It was quite unusual to see a girl at that age to workout in the gym so intensely, but it all started when I began training with the boys.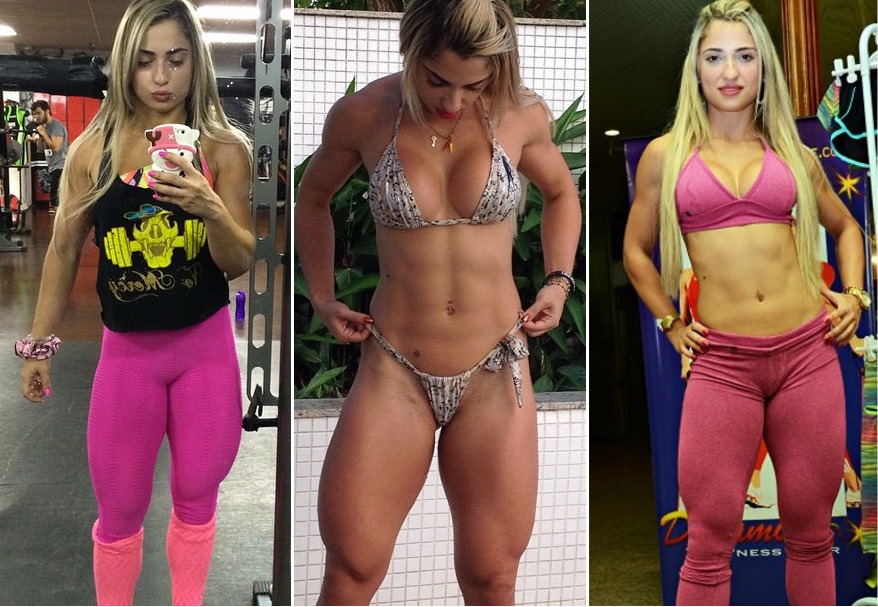 What are your future plans?
Firstly to finish my college degree in physical education and then to open a gym-style facility where more 'hardcore' people could workout.
It will have a lot more intense music, hip hop / ghetto style with top quality equipment. The philosophy will be based upon heavy weight training and "no pain no gain."
 Take us through an average day of yours:
I prepare my meals according to my nutritionist and workout in the morning.
Then work with a marketing company.
Later at night I usually go out to dinner with friends or lounging.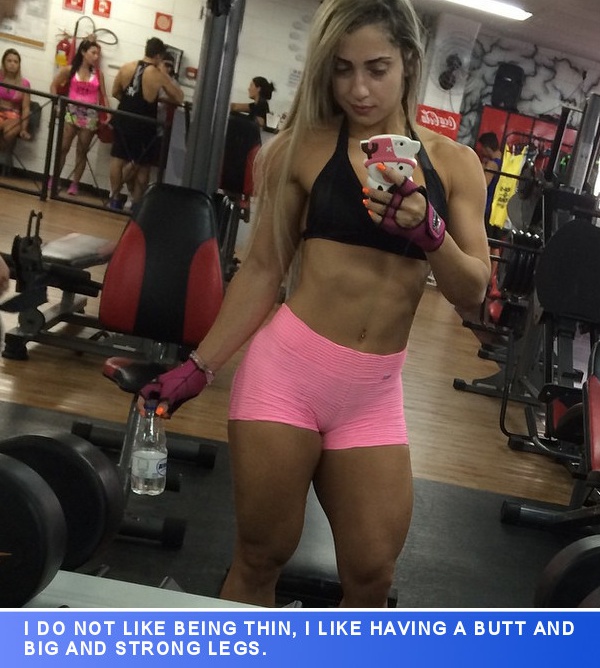 Give us a brief description of your philosophy on your diet:
My goal is to always gain muscle without gaining fat and I want to keep growing. My genetics were not the greatest and I was really thin. So I do not like being thin, I like having a butt and big and strong legs.
My diet consists of a combination of carbohydrates with good protein (preferably chicken), some foods include white cheese, wheat bread, lemon, good fats from almonds and walnuts and chestnuts all without salt. My foods are cooked in water, not in oil, and sugar is not part of the menu. Banana is one of the only fruits which I eat in the morning and I eat every three hours to avoid losing muscle mass.
Supplements are fundamental, I use:
Whey protein
Glutamine
Safflower
Zma
Multivitamin
Collagen
Casein Protein
Glutamine
Caffeine
Hmb
Arginine
Vitamin B complex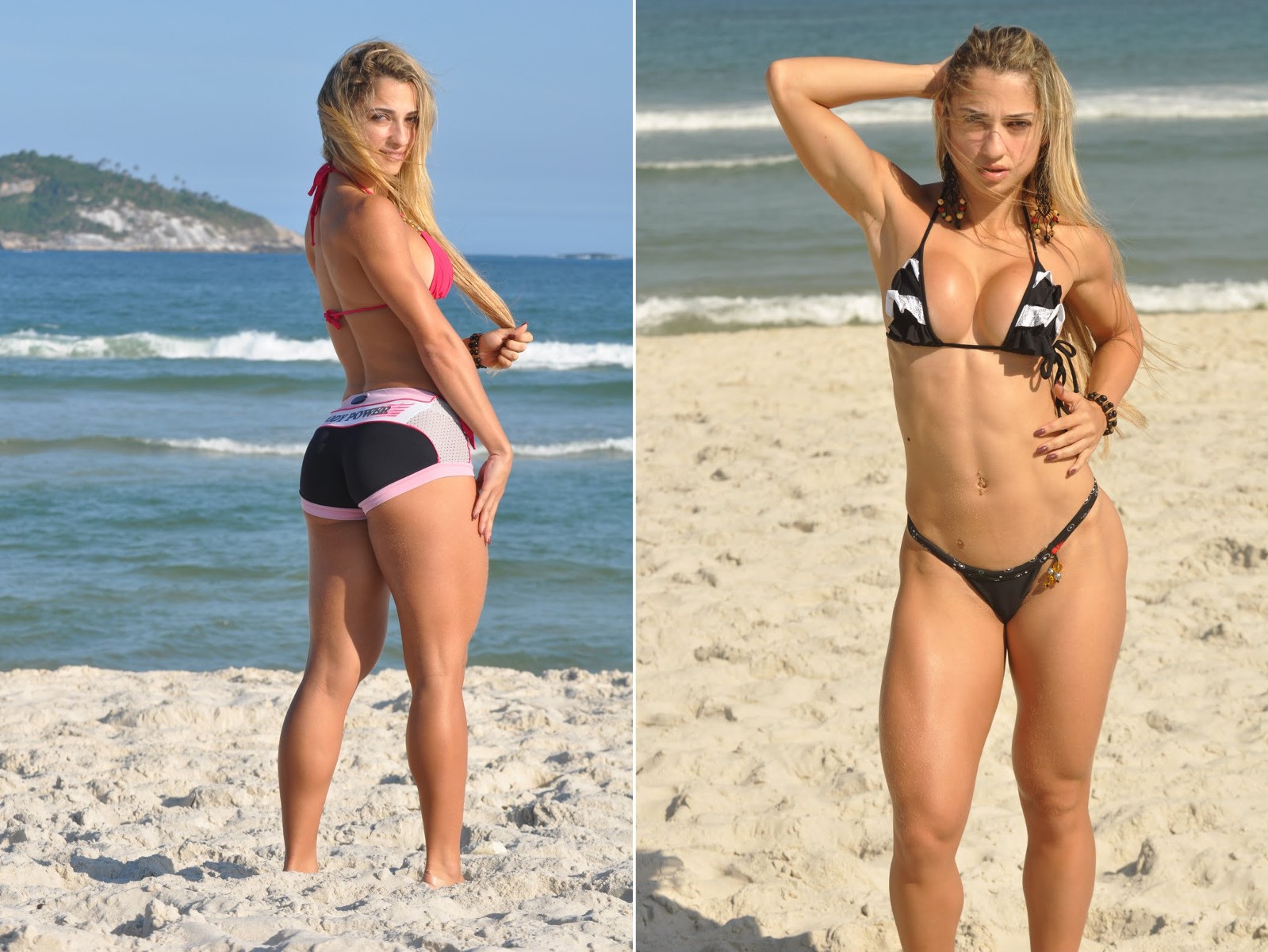 Do you ever get cravings for a certain food? How do you deal with them?
I like chocolate a lot, so when I crave it I prefer to eat a protein bar or chocolate whey protein and 1 tablespoon of whole peanut butter. It really helps to carb the cravings for sweets. I don't enjoy fried foods and really hate fatty foods drenched in oil.
What are your top Nutrition tips?
I recommend eating a lot of salads
Restrict sweets or bad fats
Eat whole foods and eat every 3 hours
Combine it with regular exercise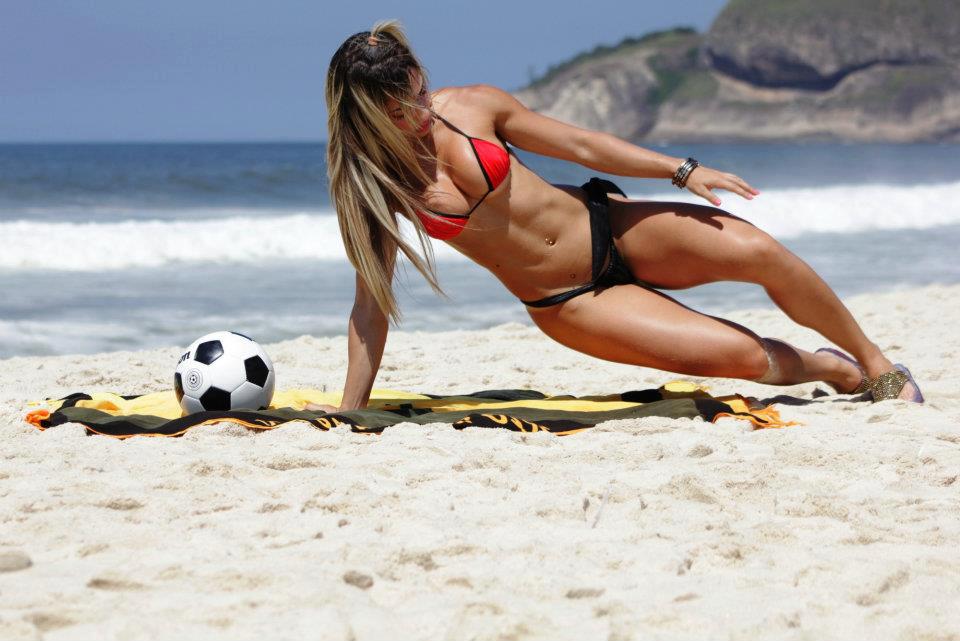 Do you weigh all your food and track the numbers when it comes to calories of everything you eat? Do you think it is necessary?
Not really, because I don't compete. My main meals mostly have about 100 g carbohydrates and 150 to 200 grams of protein. I do not usually look at the food label because I know the amounts of calories and nutritional values of most foods from my experience with other athletes and nutritionists.
Do you do much cardio with your training?
Thank God I do not do much cardio, but my general day to day activities are quite a lot and keeps me busy. Maximum twice a week.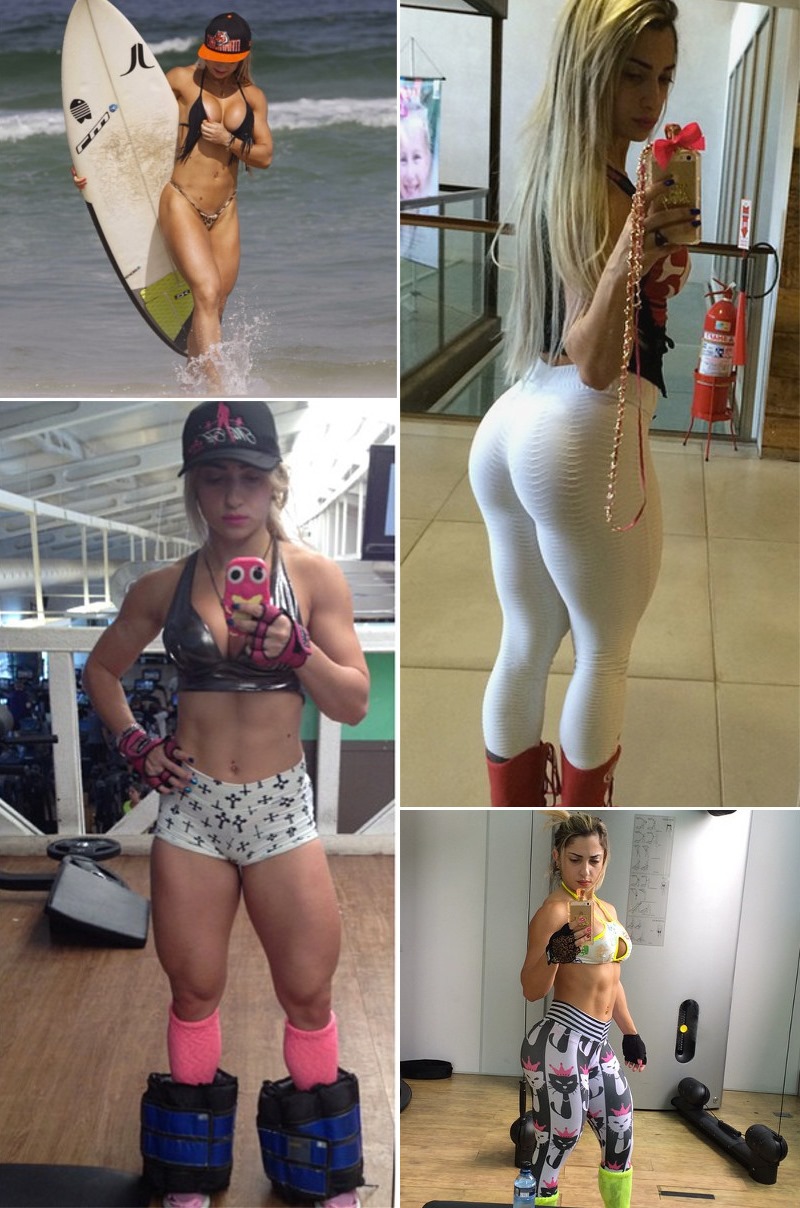 What are your 3 favourite exercises and why?
Squats

Hip extension on the cable

Lunges with dumbbells
What advice and training tips would you give the ladies to getting strong and fit legs and a round butt?
You have to pay attention to your diet.
There really is no miracle, just heavy weights and rest.
Feeling pain is normal.
Leg extensions and squats on the smith machine for the legs are great exercises.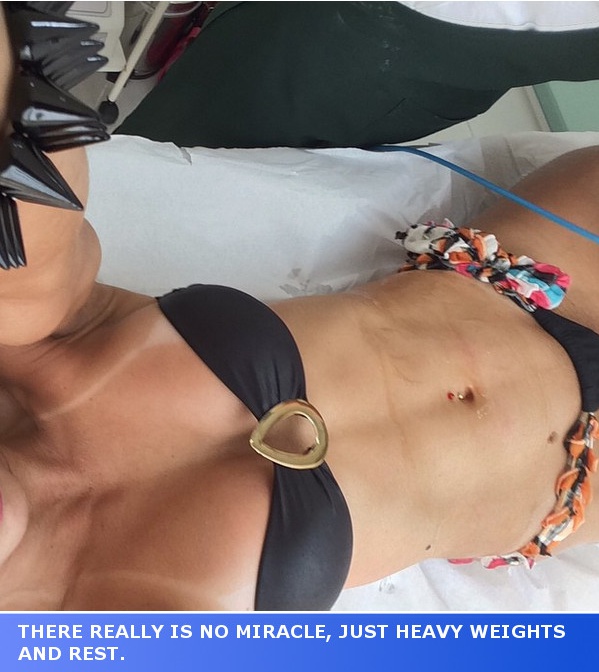 How do you measure your progress? And how often?
By body fat percentage and muscle mass every 15 days with a nutritionist.

Favorite female fitness models?
Juju Salimeni
Roberta Zuniga
Larissa reis
Aghata Fernandes
Me 😉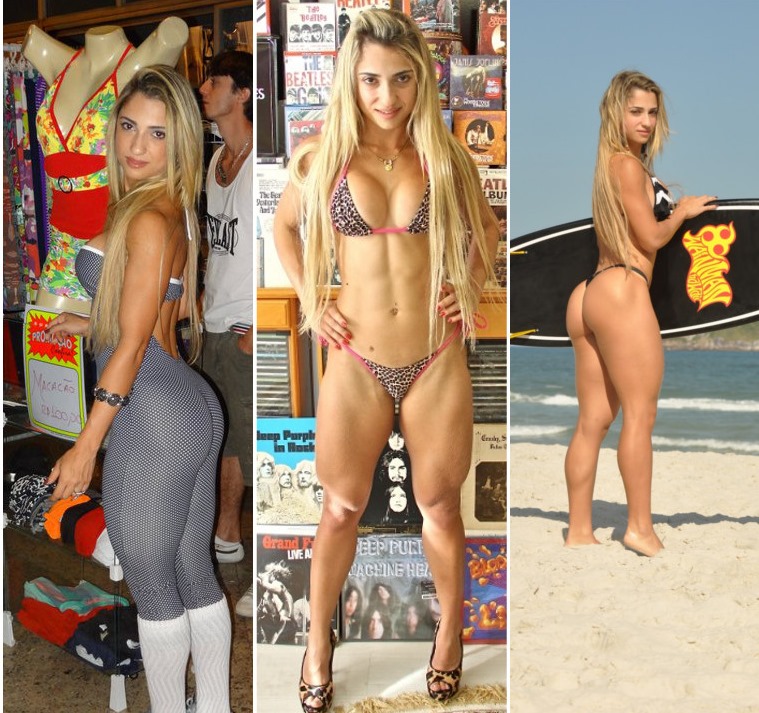 Favorite Quote:
"I do not like light weights but love strong shoulders."
What's the most common question you get asked?
How long have I been working out for and if I take anything to gain muscles :p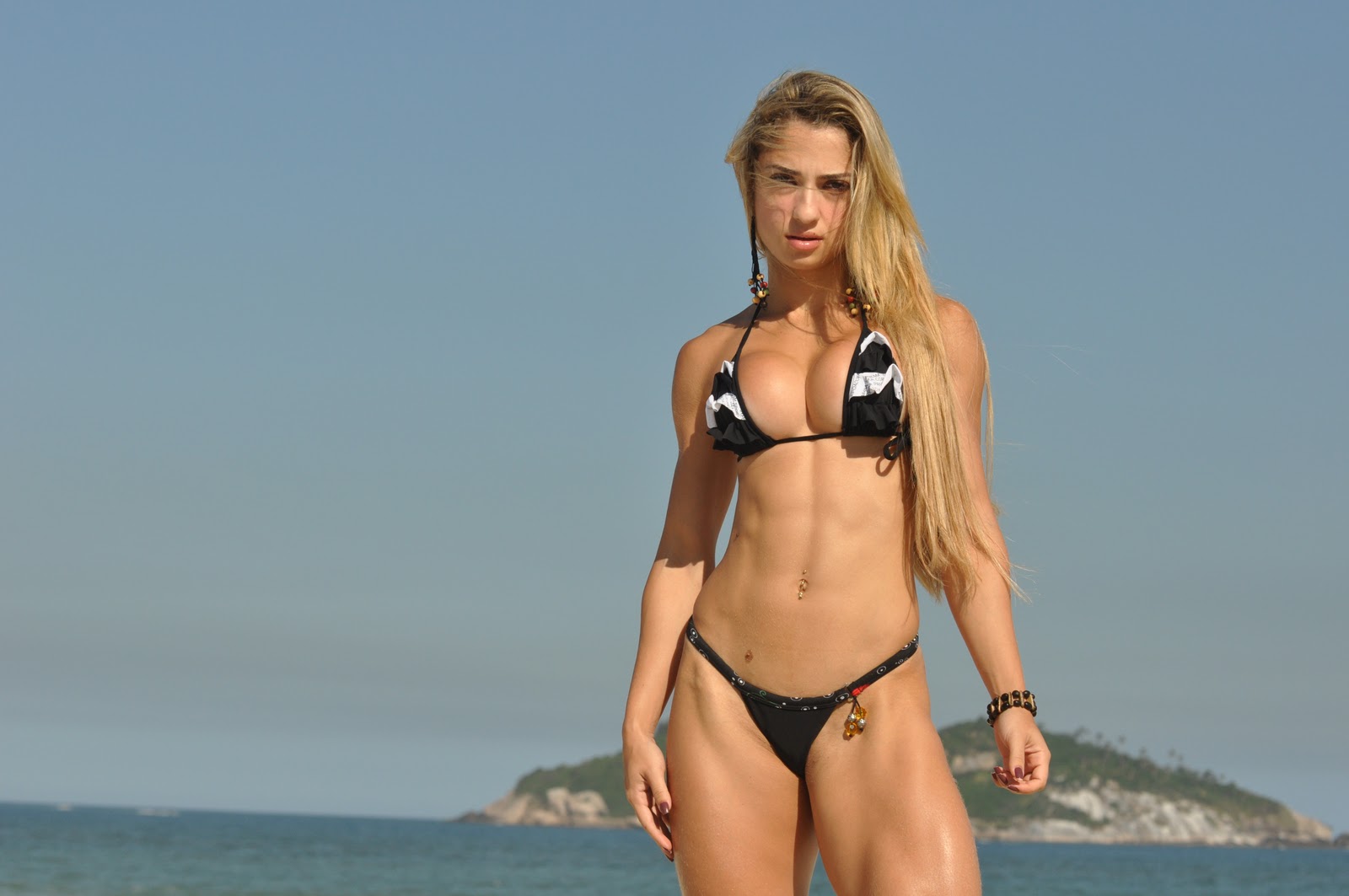 What is the one thing you see people do at the gym which really annoys you?
When I train Im 100% focused, so I don't really like it when people flirt and talk a lot. It's more annoying than sharing the equipment with people.
Did you enter any fitness competitions before? Which ones?
I won Garota FITNESS (fitness girl) in my city and won the Miss BumBum Rio de Janeiro 2012 as well being the mascot for the soccer team Flamengo also.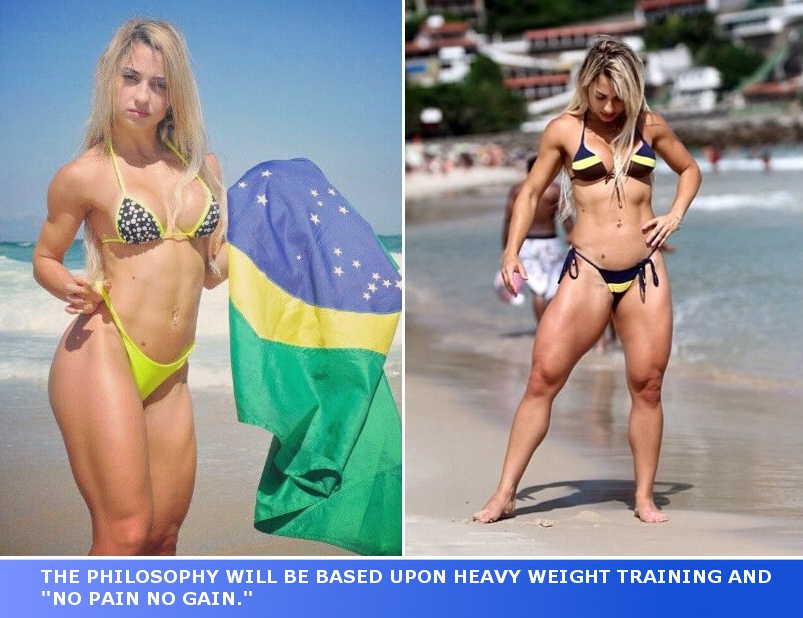 Can you give some advice to people who want to start to train and live healthy?
Watch what you eat and follow a good diet, and consult a professional who has a lot of experience in what you want to achieve. It is a long process, I have been training hard for 12 years and that's how I got to this point.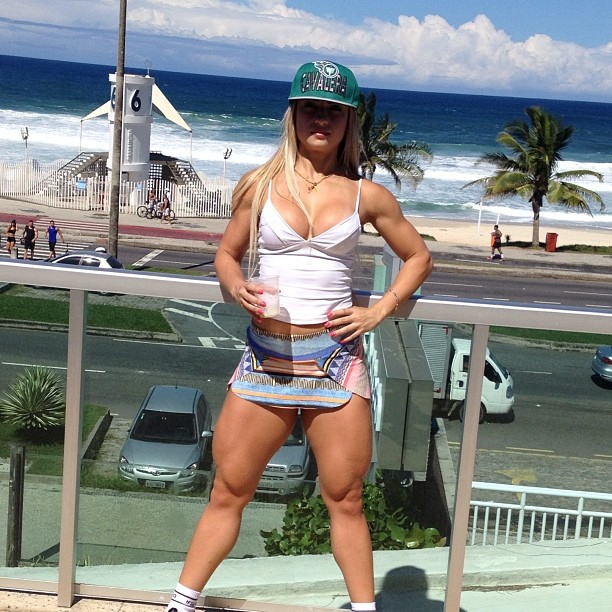 Where can people get in touch with you?