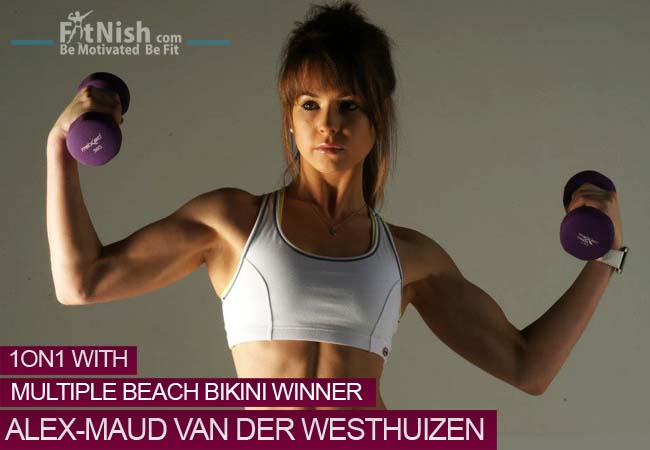 Quick Stats
Name:  Alex-Maud van der Westhuizen
Age:  20
Competition weight:  49 Kg
Current weight:  52 Kg
Current city:  Potchefstroom, South Africa
Occupation:  Student
How did you get into this lifestyle?
I always had a passion for exercise, sports, gym and well just being active. When I finished high school my brother and Richard told me that I should compete, at first I thought they were kidding…me on stage in a bikini?! Never!
"I thought to myself! I'm too shy to even speak to some of the people I know haha.  So I did my first novice beach bikini competition last year April, without really prepping for it, kind of a last minute decision and fell in love with the sport!"
Since then I only started with the serious gym thing and started working my way up. I'm currently still learning a lot myself, and appreciate every bit of advice. It is a lifestyle and it's in my nature!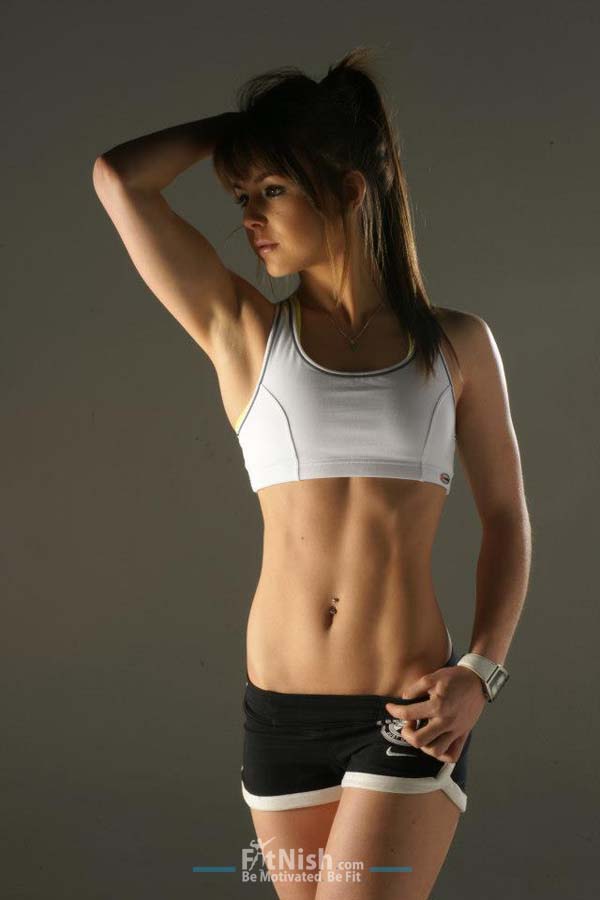 What do you love about it and how do you stay motivated and disciplined to stay on track with your training, and your diet?
To be honest there isn't much that I do not like.
"I love the training, all the great people I'm getting to know, the self-confidence I am developing and a lot of knowledge that I am gaining through all of this. Not only knowledge about training, dieting or competing but of the real world out there.

Seeing the changes to my body, other people noticing the changes, girls coming to me for advice, the great compliments that I receive from people I never met before in my life, and just knowing that I am motivating others, motivates me!"
My awesome gym wear, sponsored by Getlogged Lifestyle, also helps me to stay on track. I never ate much junk food or sweets in my life, not that I never did, I probably still had more than I should have; But eating right is not that bad or hard as people make it out to be. I don't always have the money to stick to a perfect diet (I am only a student), I just try to eat as clean as possible and try to eat more or less according to the diet that my friend, Cindy Marshall, worked out for me. I like to treat myself with Supashape goodies to satisfy my sweet tooth.
"I love training so it's easy to stick to it, if it's hard it only challenges me. If I can't complete a set I will try each week to improve, which can be tough if your mindset is not right. If you want to control your body, you first have to control your mind."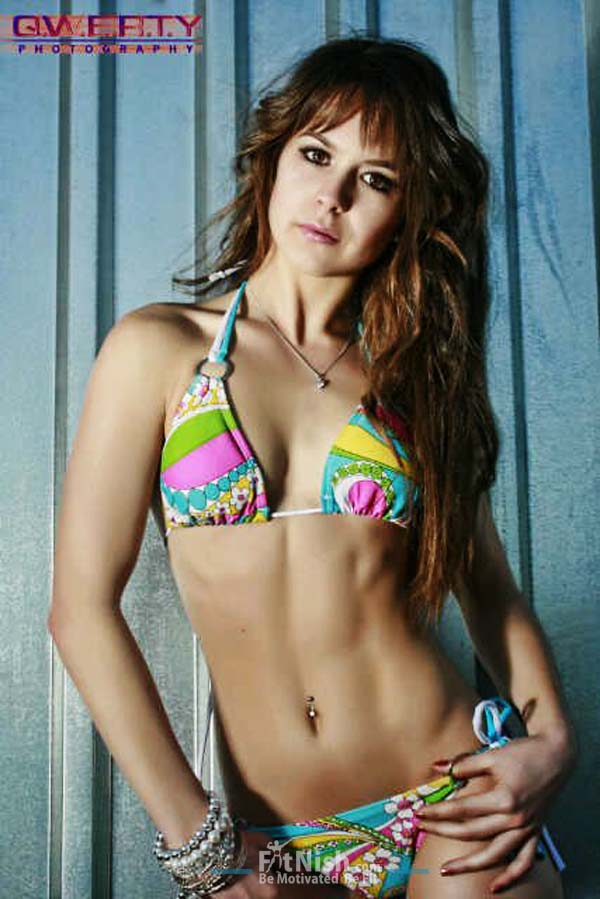 What were some of the mistakes you made when starting out in the gym?
I made a few small 'form' mistakes in my training on certain exercises, like turning my hands a little outwards or something like that. My brother helped me with that, and now my best friend and also boyfriend, Richard, if he sees that I am not turning my hands for example. I don't really know about any other major mistakes that I made or maybe still make, until somebody tells me. So I think I am doing an OK job.
What competitions have you competed in and your placings?
2012
BBSA IFBB NW Novice and Development Show | Beach bikini | 1st
Miss SA Xtreme | Beach Bikini | 1st
TTT Nutrition Classic | Beach bikini | 2nd
BBSA NW Provincials | Beach bikini | 1st
BBSA IFBB South African Championships | Beach bikini | 1st
BBSA IFBB World Championships | Beach bikini | No placing
2013
Nabba Pretoria Classic | Beach bikini | 2nd
WBFF South Africa | Beach bikini | 5th
Miss SA Xtreme | Beach bikini | 1st
IFBB H&H Bodybuilding and Fitness Classic | Beach Bikini | 1st
I also received my South African colors.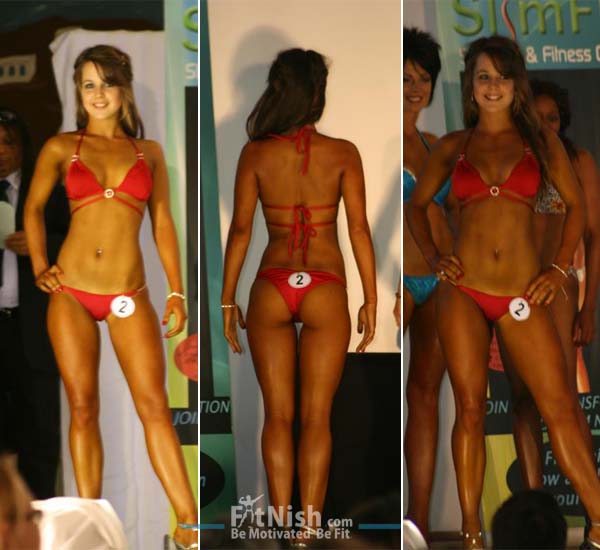 Tell us a bit about your experience competing in Budapest at the Ifbb Worlds in 2012?
I was still new to the whole competing thing, and didn't know much about stage presence and still feel that I need to work on it, but I was so excited! It was an amazing experience and I learnt so much. Next time, if I am lucky enough to get another chance, I will do better!
"The fitness industry overseas is just so big and so intense, I get goose bumps just thinking of it."

"If you could only experience how much those people love what they do and how good they are at it, you would get so motivated by them."
The competitors over there are magnificent and have excellent physiques. If you want to compete internationally, you will need the whole package, which is not all just about your body but a lot about how you present yourself and what makes you stand out in a line-up, as big as 20 or more girls, whom all look top standard. I honestly think that a judge has a very difficult job to do.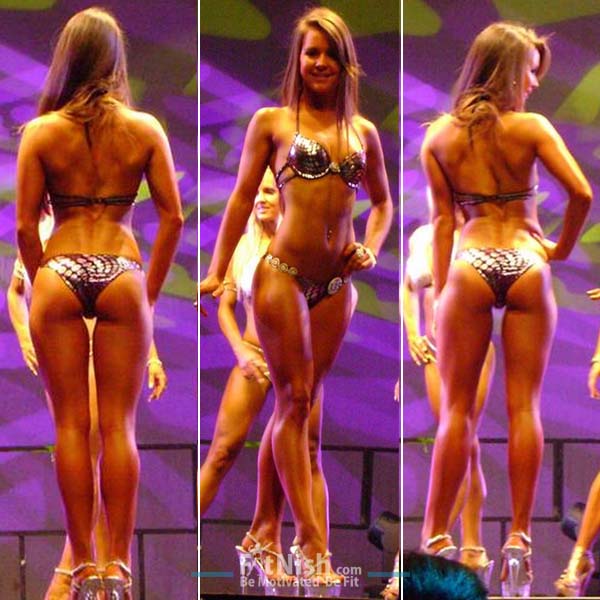 What are your future plans?
I am currently a student at NWU in Potchefstroom, where I am studying MBW in Recreation, working to get my honors degree in bio kinetics. I am thinking about going overseas for maybe just a year or so to get good experience in the workplace after studying. After that I would love to find a job in Cape Town, where I would work until I have more experience to open my own practice.
"Competing wise…I don't intend to stop until I feel that now is the time, which might be never."
I would love to get my pro status in IFBB, but it isn't that big of a dream of mine at this stage of my life.
"I feel that I have a lot of time to still compete and I don't need a pro status to feel that I achieved something, because through just competing I have already achieved so much. The changes I make to my life, the people that became apart of it all, and being fit and happy when competing makes it all worth it. And let's not forget the trophies haha."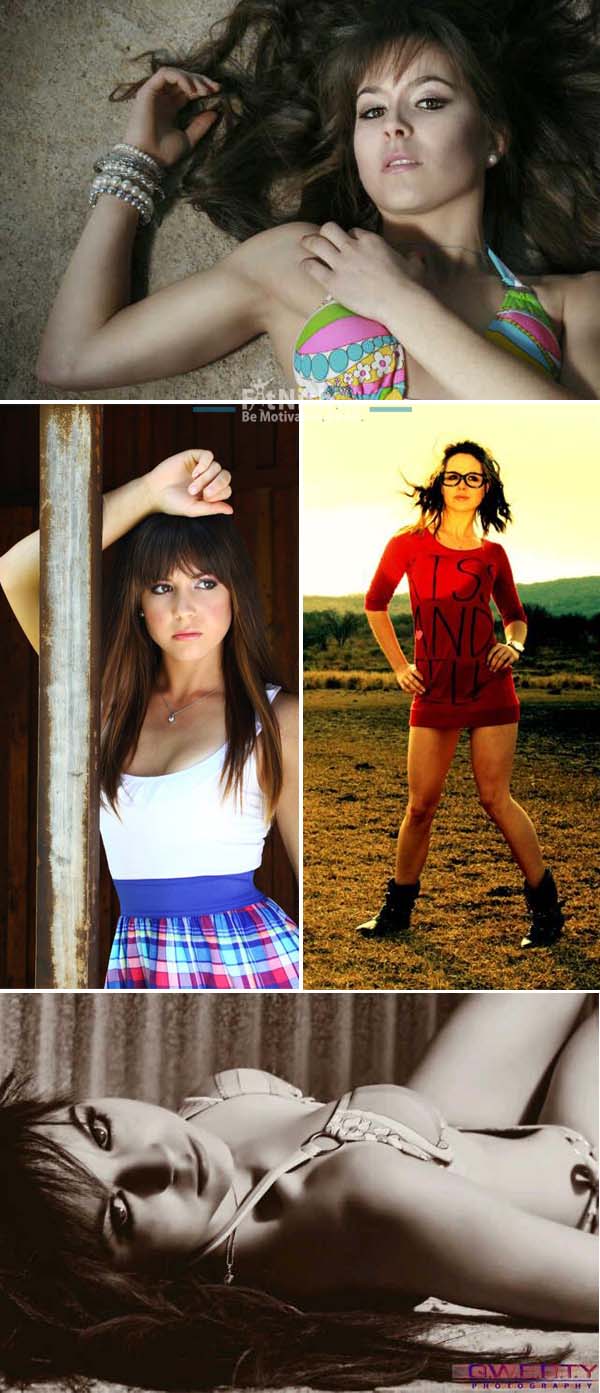 How do you manage to keep a balance between everything?
It is hard to say no to friends all the time and to say I can't eat ice-cream, pizzas and so on, but you don't always have to sit at home and eat your chicken or fish. I usually take my food with me, take healthy snacks to the movies or picnics and try to alternate in a certain situation.
"I try to do things on my cheat meal days, but all my friends know me like this and support me in every way. Some of them even join me! I don't drink and I have never been much of a party animal but I do love to hang out, dance the night off and do "normal" things as many would like to call it."
I always train in the afternoons and if it happens that I can't gym, it won't hurt missing it, as long as I eat healthily. People often have a misconception of healthy eating.  Most times, healthy eating, is my diet.
Take us through an average day of yours:
I get up at 5 am if I need to study, otherwise I'll get up at 6 am.
Go jogging with my friend at 6:30 am and eat my oats and egg whites when I get back.
I then check what time my class starts, get ready and go to class.
Then come back home to do my work, study or whatever jumps up. Don't forget that in-between everything through my day I eat, like five times a day and clean my flat as well!
In the afternoon, normally about 5 pm, we go to the gym, my favorite time of the day.
Then, go home and relax, work or socialize a little (facebook, bbm, anything like that) and then sleep. Can't go to sleep too late and can't get up too late in the morning.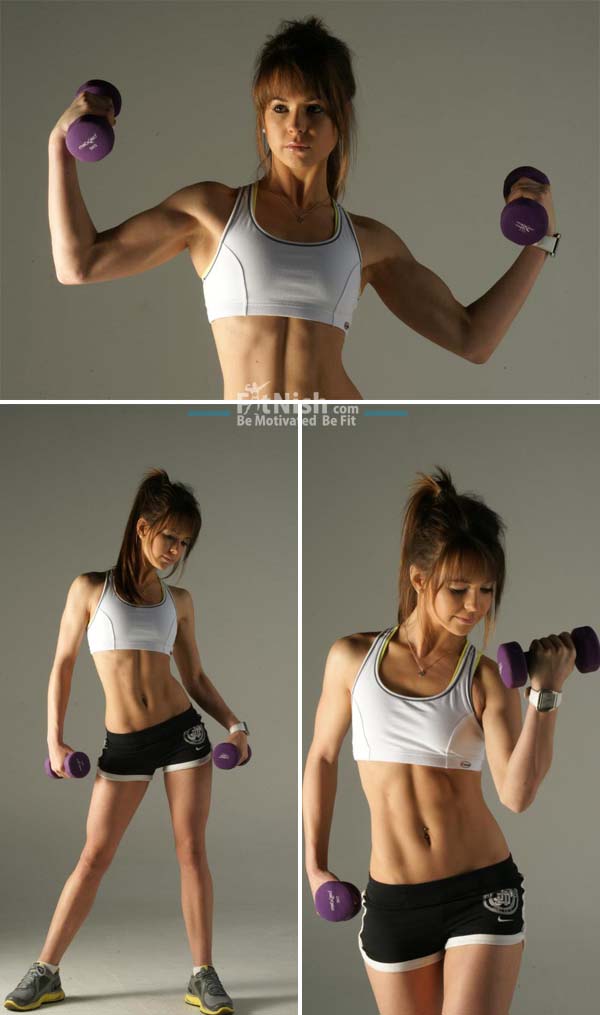 Give us a brief description of your philosophy on your diet, pre contest and during the off season.
Keep it clean during and after and you will get the most advantages out of it. Never cut out all of your carbs and its good to have cheat meals.
"Off season should not be a time where you now can eat everything, everyday. Don't go overboard, I personally don't think that it is good for health to gain all that weight and then drop it that fast again.  Too much of anything is not good for you…"
What's your favorite healthy meal?
I actually love every meal and don't have a favorite, but if I had to choose my favorite healthy meal, it would be my oats and egg whites.
"I usually can't wait to go to sleep just to wake up and have my oats!"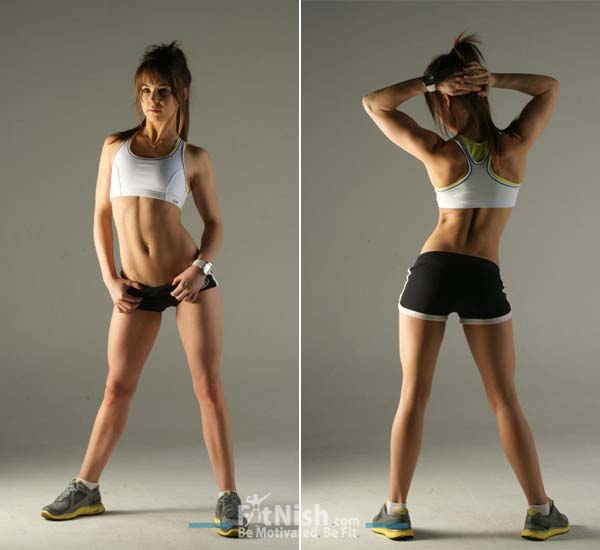 Do you believe in using supplements?  If you do, with all the different supplements out there, what would you say are the most essential ones that need to be taken?
I believe in all natural. I am not against supplements, but I want to do it the natural way. It will take me much longer to get to where I want to be, than it would take a girl using supplements, but I prefer it that way. I do drink shakes, because it is easy to take with during classes and works out cheaper than eating a lot of chicken, but I only drink one a day excluding weekends.
Give us a brief description of your philosophy on your training and on average how long do you workout for?
It must be a challenge, I am testing myself and my willpower and working to become stronger. During your weight training it has to burn, don't stop when it starts to burn, because it works better through and after the burn. If I can't do it today, I will work harder to do it another day! An average workout takes about 45 minutes to an hour.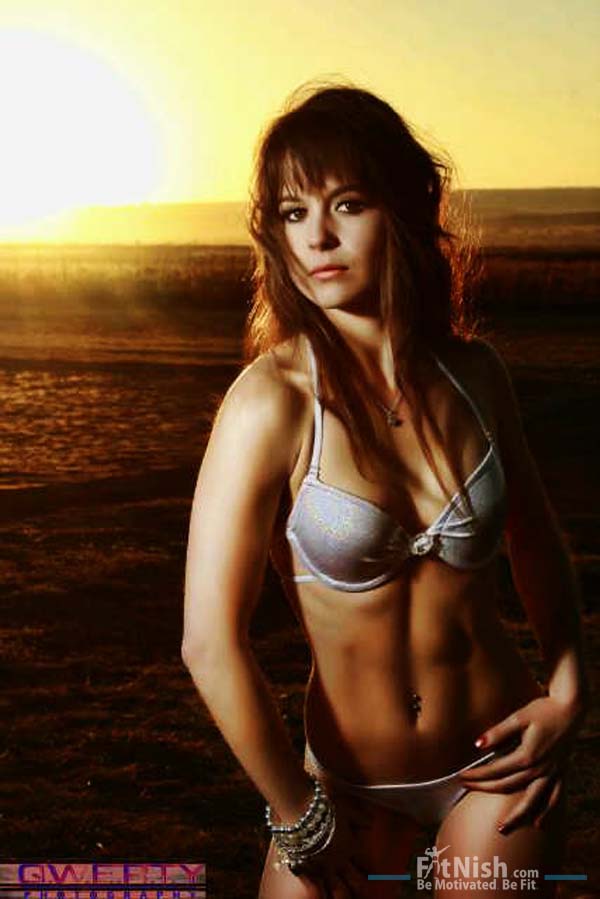 How do you measure your progress? And how often?
I should be measuring myself, but I never stick to doing it, I don't know why haha. I haven't even measured my body fat once…still really want to do it. So I rely on Richard and my family and of course competition photos.
Do you utilize a lot of cardio in your training routine? What's your favorite form of cardio?
It changes as I change my program and a lot of times I will do cardio if I have enough time. With my classes starting later, we go jogging early in the morning and that is my favorite cardio to do.
What would you say are the three best exercises women should include in their leg work outs to really focus on their hamstrings?
Bridging
Good mornings
One legged dumbbell stiff dead lifts.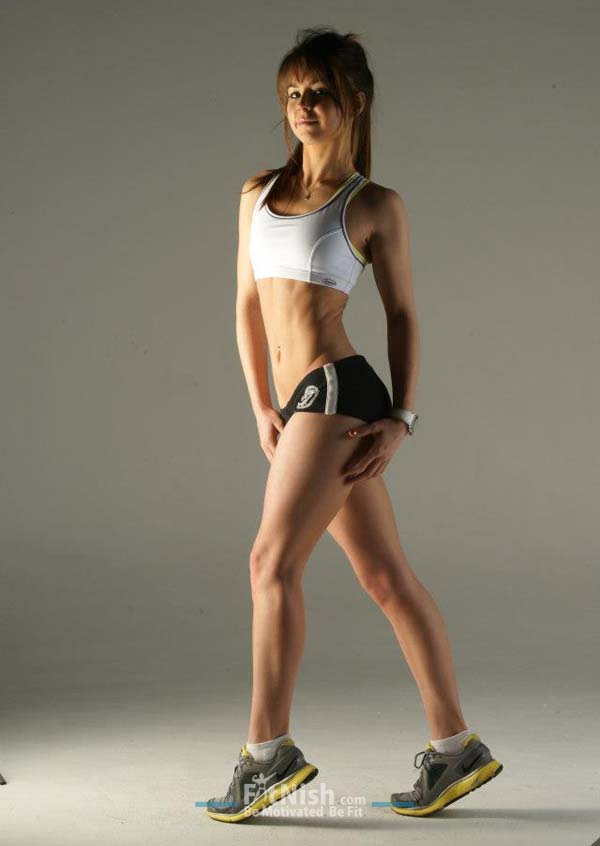 Fitness models or bodybuilders?
Well, I like the fitness models more, but have a lot of respect for the bodybuilders for what they do and achieve with their bodies.
Favorite female fitness icon(s):
Jamie Eason, and Michelle van Rooyen. I think there are so many others, but I really look up to Jamie for achieving so much and for learning from her mistakes. She is now helping girls to work their self to the top in the fitness industry the right way and not the way she did.
Favorite Quote:
"Alle goeie dinge kom met tyd… All good things come with time."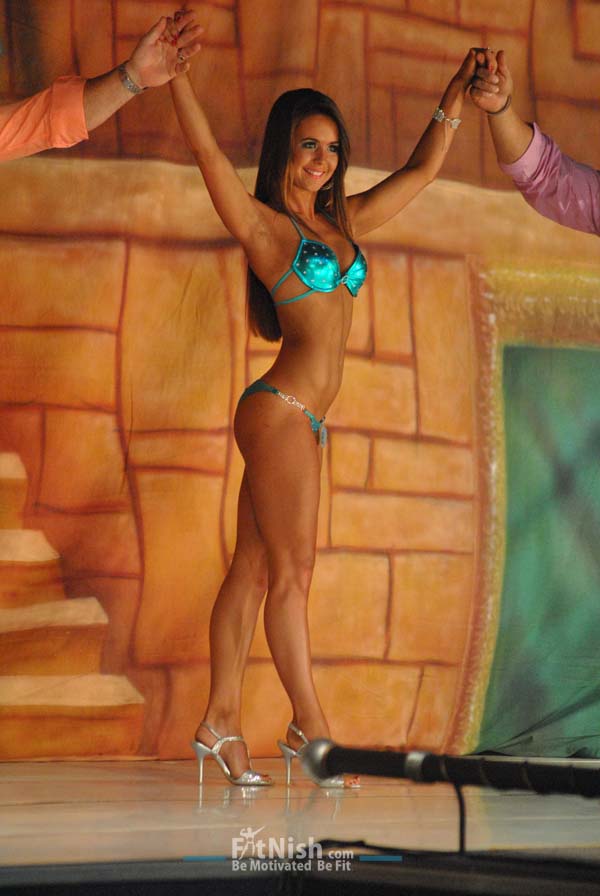 Advice for someone wanting to change their lifestyle and achieve their ideal physique?
Anyone can achieve their ideal physique, you just have to really want it and be willing to give up some of the sweet stuff.
"Start with your mind and then your body. It might take a very long time and even feel forever, but don't give up because hard work will pay off."
You might just give up only one more step away from your ideal goal, and you would have never known what you could have achieved.
So my advice to anyone wanting to achieve their ideal physique, is to believe in yourself and know that you can!
Where can people get hold of you?
Photography Credits
Robynne Fitzpatrick
Bee Photography
Senepe Studios
Q.W.E.R.T.Y Photography