There is a growing trend of skipping the gym and doing workouts in the comfort and privacy of your own home these days. With a smart and connected gym at home, an individual does not need to become ready and move out to hit the gym at the same time daily.
It is tempting for many people to hold on to their gym membership to get a chance to do workouts on new and latest machines. But a shortage of time and the need to avoid exposure to Covid-19 has compelled large numbers of fitness enthusiasts to switch to smart home gym equipment. Which of these home gym equipment available on the market is right to buy and install in your home? Let us find out.
Why Is it Called Smart Home Gym Equipment?
When you search for high-quality smart home gym equipment, you will find Mirror vs. Tonal questions that can confuse you. Before moving any further, it is pertinent to know why there is such a craze about these smart home gym equipment pieces.
What is it in this equipment that makes them smart? First, these connected machines provide the same in-the-gym experience that people want which is sometimes why they purchase such expensive gym memberships. The quality of equipment is world-class, and they bring the instructor to the homes of the customers.
You can connect to the virtual instructor and other members and track your moves and progress like a physical brick and mortar gym. All these smart home gym equipment come with a monitor with touchscreen capabilities that you can hang on the wall and do your workout, seeing yourself in it like a mirror.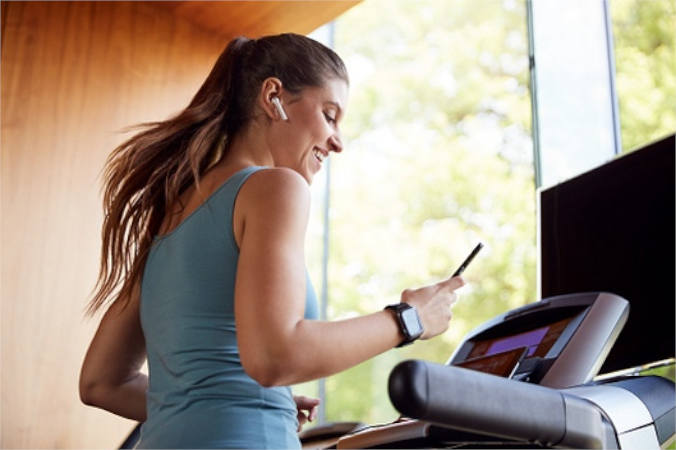 Most Popular and Best Selling Smart Home Gym Machines
Once you have decided to set up your home gym, it is a good idea to learn about the most popular and loved companies making smart gym equipment. Many companies are making smart home gym equipment with their pros and cons, and it depends upon your liking, requirements, and of course your budget, to choose the ideal one for your fitness goals.
The Mirror
The Mirror looks like a giant smartphone with a 40 inch HD display. It allows you to participate in more than 70 different kinds of workouts. You feel like being in a fitness studio doing a workout with other members in front of an instructor.
You can do cardio or strength training, boxing, pilates, or barre either in a Live class or streamed on-demand. Do not make the mistake of treating The Mirror as only a giant iPhone as you can also use it as a mirror to look at yourself while doing all the workouts.
View this post on Instagram
Tonal
Tonal is another smart home gym brand that makes smart devices with a mirror facility to allow fitness enthusiasts to do workouts at home. It gives you the same studio experience without the hassle of moving out from the comfort of your home. Do cardio training or cycling and attain your fitness goals without the fear of contracting Covid-19 with this machine. Tonal is best for you if you are into strength training.
Tempo and Echelon are other high-class equipment in the same class available for fitness freaks. Tempo Studio has storage space to keep your fitness equipment inside it. It occupies three sq ft space, and you need to stand at least 5 feet away to do your workouts.
View this post on Instagram
Peloton
The Peloton started a cycling revolution that began in 2014. The company makes connected cycles and treadmills that provide an immersive experience through live classes. If you are fond of cycling, buying this company's product is excellent for achieving your fitness goals. The equipment made by Peloton is of high quality, and it occupies little space for doing workouts.
How Much are you Willing to Invest
If you are desirous of setting up smart home gym equipment, you must be ready to shell out a bit of money from your pocket. These machines do not come cheap. Some of the more expensive ones, such as Peloton Tread and Nordic Track, cost more than $2500. Also, you have to pay more for equipment that comes with massive displays. You must keep in mind your own fitness goals when purchasing smart home gym equipment.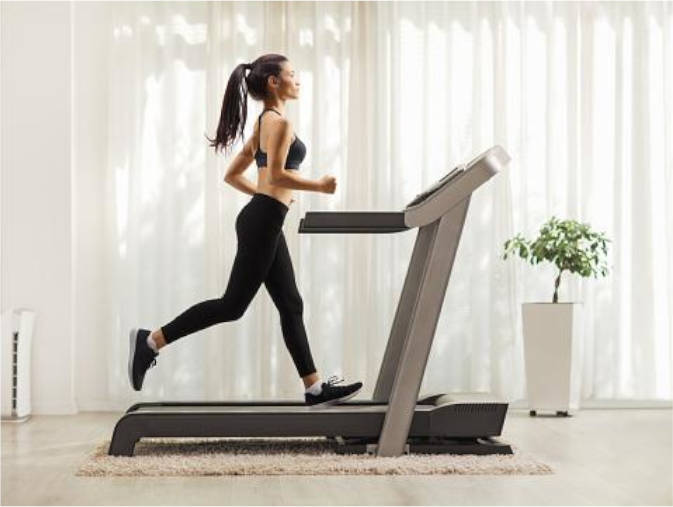 Smart home gym equipment is the right way of using technology to improve your fitness. It allows you to do your workouts in the comfort and privacy of your own home and should be looked at as a long term investment in your health. You also enjoy home safety as you don't need to move out and interact with others as you would in a brick and mortar gym or studio.
You May Also Like: