This review looks at a vegan protein powder, more specifically the Go Good Vegan Pea Protein Powder.
Protein shakes are a great way to add to your daily intake of calories, and add just what you need. There is no need to overdo it on the protein, but sometimes we may find ourselves needing a little extra, especially on days where we may have trained a lot harder than usual for instance.
"As luck would have it, we lived in a country with a reputation for producing some of the cleanest, highest quality protein powders – New Zealand. We got to work. By deliberately choosing real, organic fruits and superfoods to complement our blends, we created a purity and authenticity like never before, with a nutritional upside to boost."

"Our pure proteins were like a breath of fresh air in an industry not known for its transparency. We had real, raw ingredients with nothing nasty added. The nutritional profile was impressive and they tasted great. We then applied our passion for purity to the packaging – insisting on designs that were sustainable, plastic-free and awesome looking!"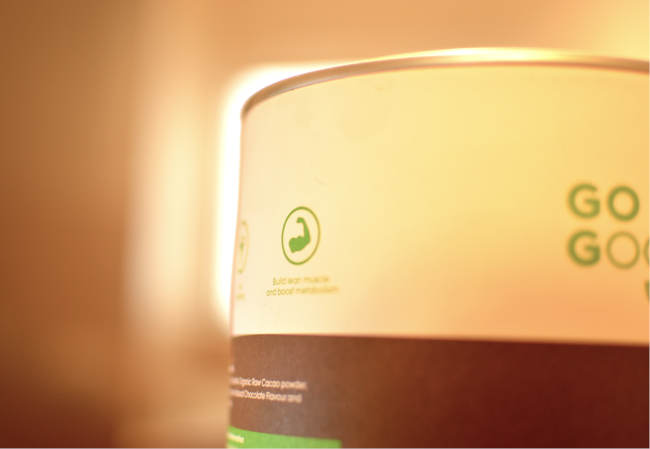 I have tried many flavored plant based protein powders, and have found it difficult finding ones that actually taste good and have no awful aftertaste or pea taste. After many years of using unflavored raw pea protein, which I add to smoothies, I decided to venture out and try some new ones, like the Youthful Living Vegan Keto shake.
I used the Go Good (SA) Vegan protein and I am quite happy with its taste and nutritional profile. Lets take a deeper look at it.
"Go Good plant protein is sourced from world leading European Golden Peas. A superior source of essential amino acids paired with hypo-allergenic properties (low allergen). Go Good plant protein delivers a nutritionally complete, tummy friendly delight your body can easily metabolise for improved and sustained health benefits."
Flavors and Sizes
The protein powder is available in 500 grams or 1 Kg and comes in 2 flavours, Organic Chocolate, Organic Vanilla and Organic Coffee. I tried the Chocolate.
"Made with world leading European golden pea protein and fortified with real, organic cacao to flavour. Go Good organic chocolate plant protein is a nutritionally complete and delicious tasting protein source."
Mixes
The protein powder is quite fine, and mixes well with no lumps or bubbles at all. It mixed well with both water and Macadamia/Oat milk, and mixes very well in a blender when added to a smoothie.
Taste
In terms of the taste, I do like it. I prefer it in smoothies rather than on its own, but I am leaning this way with most protein powders nowadays. It does have a slight pea or after taste but it is not too bad when compared to other brands.
I personally like to add some extra cacao powder to mine or add it as part of a smoothie with some banana and dates!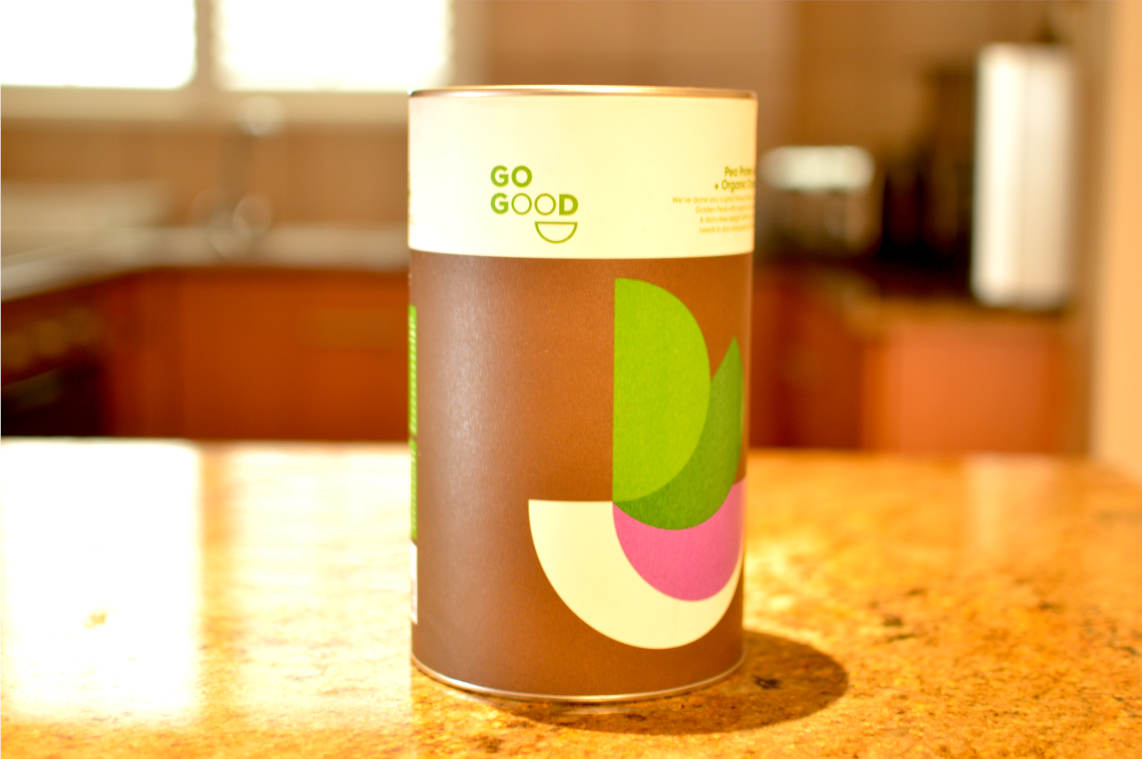 Protein content
This is the part that I was most concerned with, the PROTEIN and nutritional values.
It has a relatively decent nutritional profile, carrying about 76.1 grams of protein per 100 grams of powder.
Per serving (1 heaped scoop = 30 grams) it comes down to 22.8 grams of protein, which may not sound like a lot but is more than sufficient for one serving.
Extra Nutritional values
The extra nutritional values are just as important as the protein content.
The carbohydrate content is just about 2.8 grams per 100 grams while the fat content is at 2.3 grams per 100 grams.
It has no added artificial sweeteners, but has a few extra 'green' ingredients to enhance the nutritional profile of the powder. The low Carbohydrate profile is really great for someone who just needs the protein.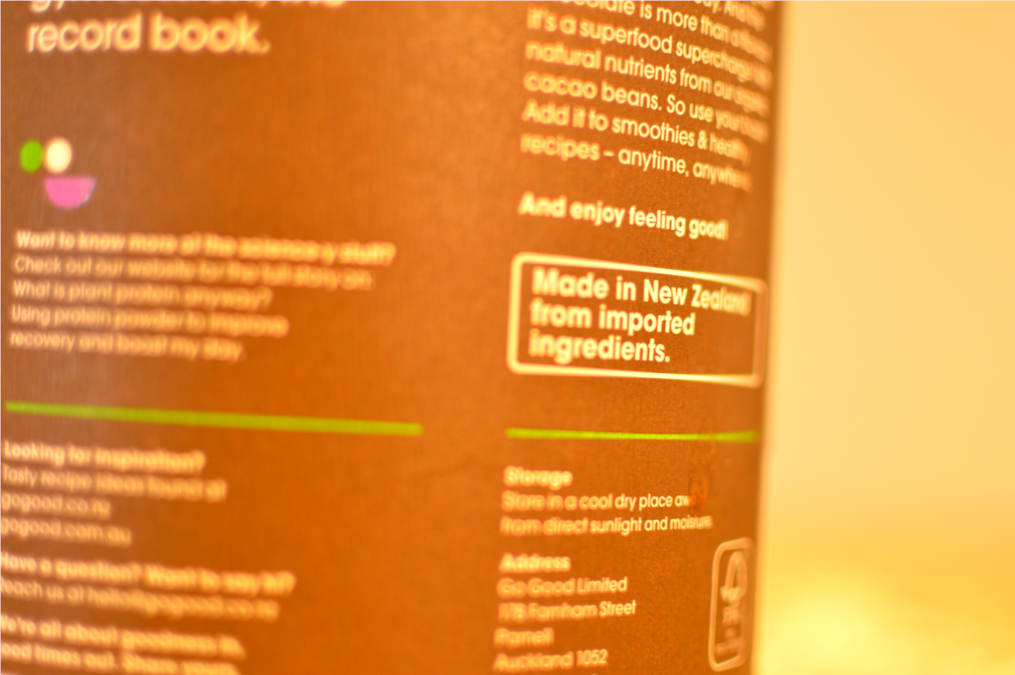 INGREDIENTS
Pea Protein Isolate, Natural Chocolate Flavour, Organic Cacao Powder, Cocoa, Natural Sweetener (Thaumatin).
Ingredient Highlights:
European Golden Pea
High protein profile
Dairy, gluten, soy and GMO Free
Hormone and chemical free
Low carbs and sugar
Vegan friendly
Low allergen
Absolutely nothing artificial
Affordability
The 500 gram (16 servings) tub costs ZAR 429 giving you servings per tub, that's just over ZAR 26 per shake. The 1Kg tub costs R700. It is a bit more expensive than other local brands as it is imported from New Zealand.
Final Thoughts
I really do like this vegan powder powder. It ticks a lot of boxes for me, in terms of the following:
Decent taste.
Easy to mix in both smoothies and on its own.
More environmentally friendly, being plant based and due to the great non plastic packaging.
If you are looking for a great tasting vegan protein shake, be sure to give this protein powder a try! And if you know if other great tasting vegan protein shakes please do let me know!
You May Also Like: