Quick stats
Name: Vinayak Patil AKA SuperVinay
Age: 23
Height: 5'8 ft
Current weight: 86 Kgs
Current city: Mumbai, India
Occupation: Marketing Manager –NEULIFE Nutrition India Private Limited
How did you get started leading a more fit and healthy lifestyle?
I think I was born to play sports. I excelled in sports since my school days. I use to lead my school in volleyball at Interschool and state level competitions. I was also the sports captain of my school, but somewhere in my college life I lost track and got away from sports and fitness. After 1st year of BMS, I had put on a lot of weight and reached a massive 105 kg!
It was shocking for a guy who had been into sports all his life, but then such is life especially college life.
I had a big tummy because of my unhealthy eating lifestyle at that time. During this time i also got rejected by a girl in college, which was, at that point of time, a stupidly big thing for me (haha). As they say its always the rejection of something that makes you want to achieve (in a lot of cases it's a women).
I finally pulled up my socks and started the journey towards being the fitter me. I joined a gym and it all started from there. After a year of hard work, proper guidance and nutrition I lost weight and was in the fittest condition with a 6 pack to justify the fact that I was fit.
That was one of the most glorious moments in my life as it taught me the importance of being fit and also the most important thing happened to me. I realized that this was meant for me.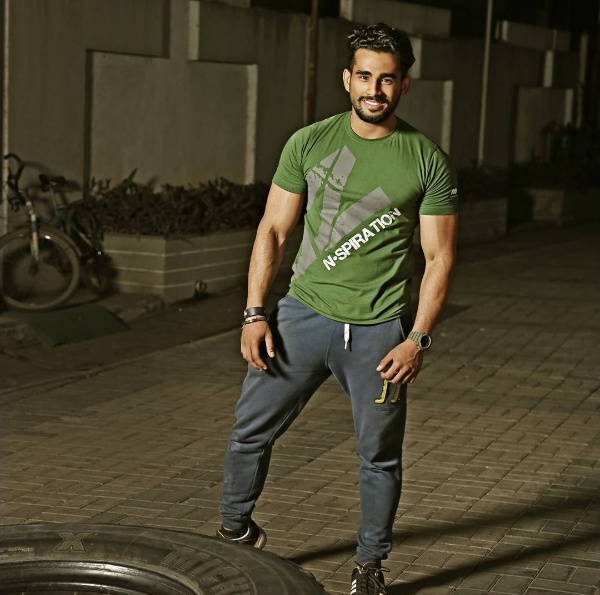 What attracts you to it and what keeps you coming back for more?
Once you start training, the first few months are painful, tiring and disinteresting, but you have to keep patience. Because when you actually start seeing the improvements and the results, that's when it becomes attractive and addictive.
To prove myself and to be an identity in the fitness industry is what keeps me coming back with more and more.
How long have you been training in calisthenics and how did you get started in it?
Calisthenics is something I love practicing and performing. I started calisthenics workouts mainly from November 2015 after Bodypower India tour (where I performed pistol squats and one arm pushups on stage, and no one else could perform it). It is where I realized I have the capabilities of performing body weight exercises at a very good level. I then started practicing it seriously.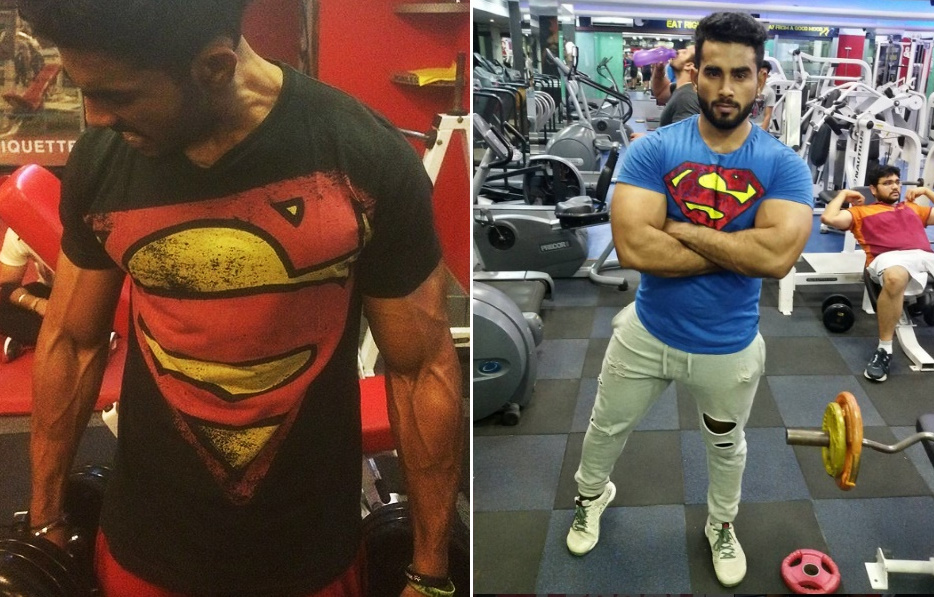 You seem to train in many different styles, powerlifting, calisthenics, bodybuilding, crossfit, do you stick to one style or constantly experiment?
Yes, I train many styles. It's one life and you live only once. You should try everything. So i mainly train powerlifting & calisthenics. I have come up with a new word for it and which I follow: "powersthenics" which is a mixture of both; wherein both style's, the strength is needed. Whichever exercises I train I make sure to give it my best shot. I believe in strength training, so I lift very heavy weights. I have also won silver in Maharastra state level 2016 powerlifting.
Crossfit is what I also love and I train the wod once a week, which is endurance and strength training, keeping my main focus on "powersthenics". As there is nobody i see in india who does powerlifting and calisthenics together.
Tell us more about the fitness industry in india. do many people know about calisthenics there?
When you talk about the fitness industry in india, the name that comes to my mind first is, none other than the legend, Kaizzad Capadia (my mentor), who has guided thousands of fitness enthusiasts in india. People in india are very, very passionate about fitness. The only thing is the right knowledge on nutrition and exercise needs to spread more.
And very few people here in india know about calisthenics and my goal is to reach out to them and show how wonderful calisthenics is.
And are people there opening up and attending more and more of the fitness competitions there?
Yes, people are preparing and setting goals for the competitions like Bodybuilding and men's physique district, state, national, and international level competition. In india, there is also excellent platforms like fit factor and Jerai classic to show their talent.
What are your future plans?
To win a gold in state and national powerlifting 2016 and 2017.
To participate in men's physique 2017.
Soon launching my own fitness apparel brand – "the mutant breed"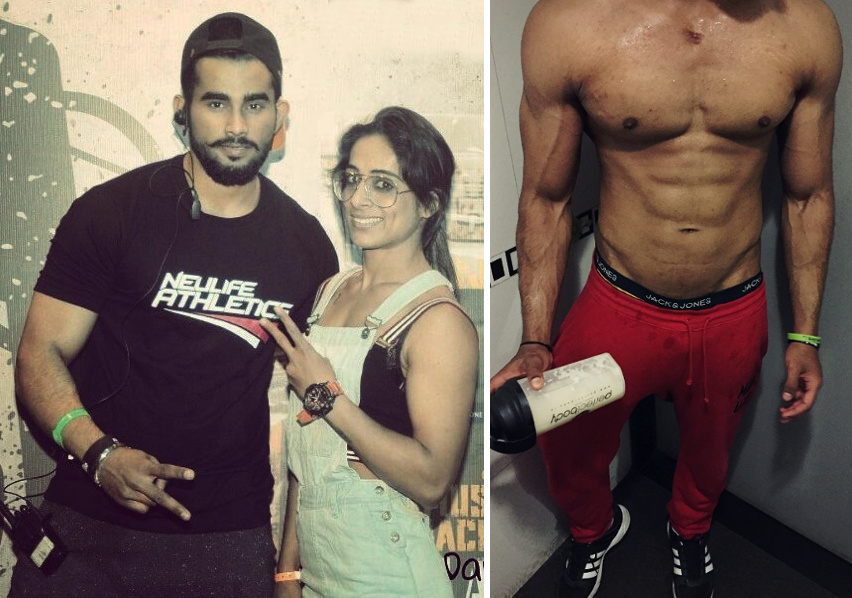 Take us through an average day of yours:
7:00 am: Wake up
8:am to 9:30 am: Prepare my all meals for the day
10:00 am to 6:30 pm: Office (work + meals)
7:00 pm to 8:30pm: Train client's
8:30 pm to 11:00 pm: Workout + clients
11:30 pm: Dinner meal
1:30 pm: Off to bed
Give us a brief description of your philosophy on your diet, do you monitor closely what you eat?
Yes, I monitor it closely, there is no such philosophy about my diet, but I prefer a high protein diet for better recovery as I lift very heavy. I include low amounts of carbs and medium amounts of fats.
Protein sources: chicken, eggs, fish, mutton, milk, paneer, yogurt, whey protein.
Carbs sources: oats, brown rice, sweet potato, peanut butter.
Fats sources: ghee, butter, cheese, full fat panner.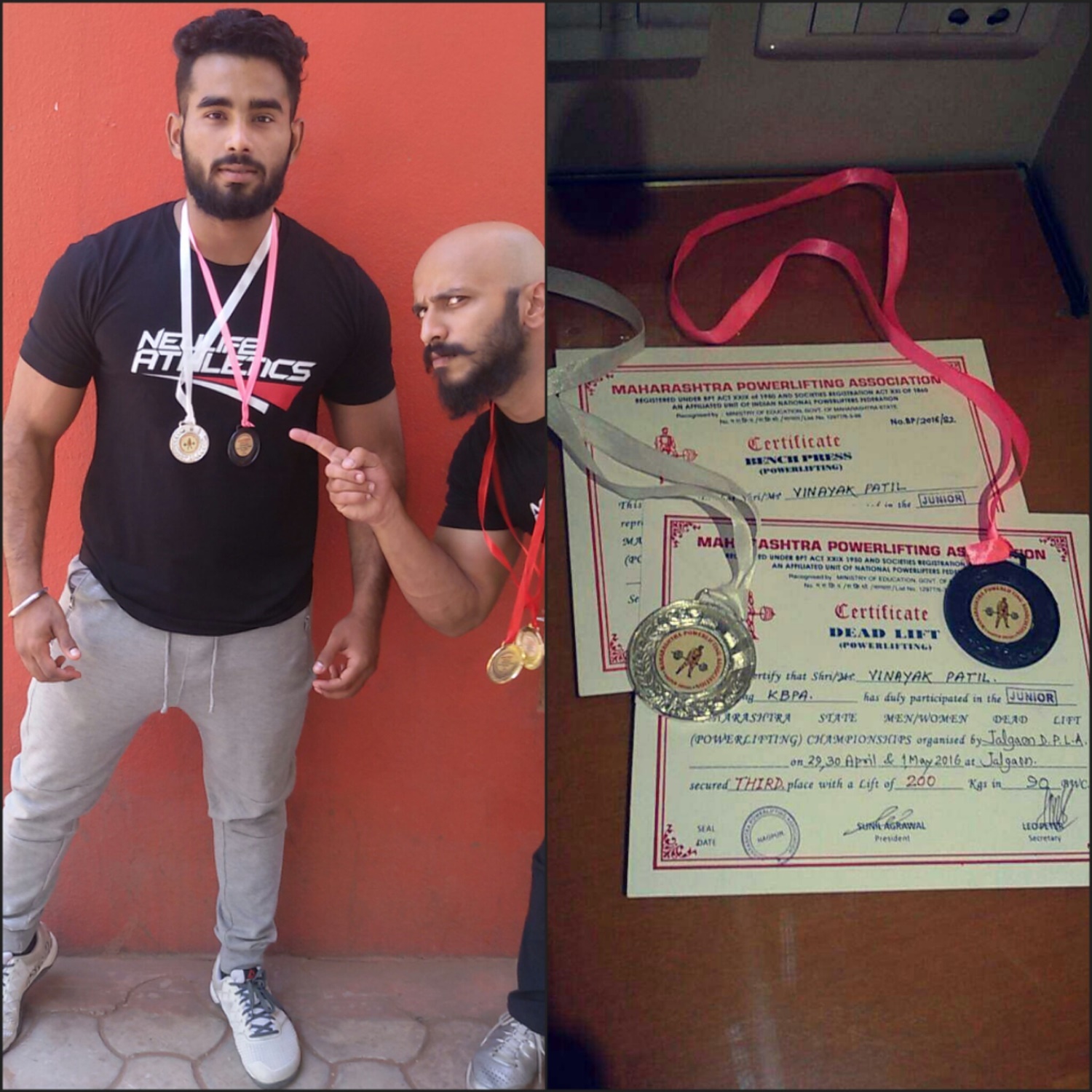 What do you normally eat after training? What's the ideal foods to take in after training in your opinion?
I work out late at night, 8:30 pm to 11:00 pm, so post workout I have 2 scoops of whey protein and glutamine in a shake, which is a must for better recovery, for building & repairing your muscles.
And post training my ideal food will always be 200 grams chicken with ghee, 2 eggs and salad with a little mayo.
So your ideal food after training should always be high in protein.
What does a typical training week or day look like for you?
Sunday: Powerlifting – deadlift and squats
Monday: Back & biceps + cardio after training
Tuesday: Powerlifting – bench press & entire chest workout + calisthenics post workout
Wednesday: Crossfit wod + legs main focus + cardio
Thursday: Rest
Friday: Shoulder & triceps + cardio after training
Saturday: Calisthenics workouts
What are some of your top calisthenics training tips?
Just keep practicing.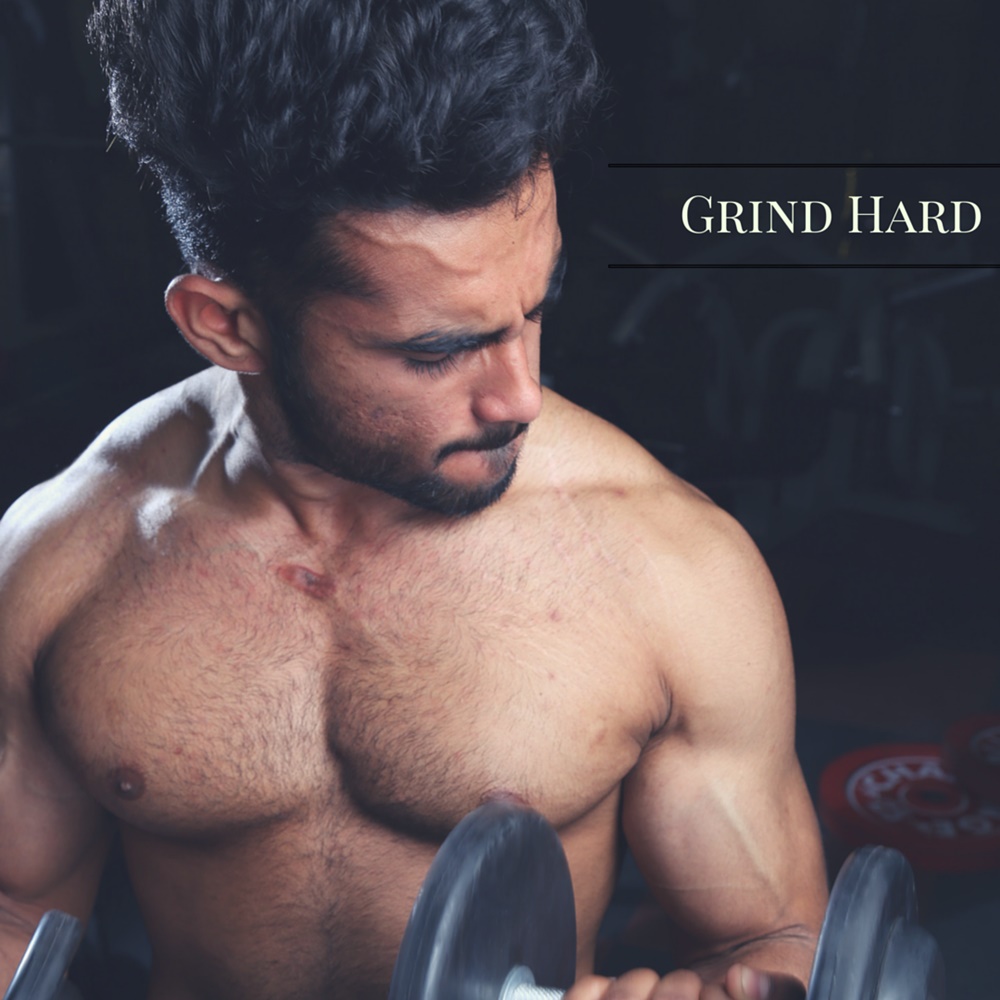 What are your three favorite exercises and why?
Deadlift, squats and bench press are my favorite exercises.
I love the strength and all these three lifts symbolise strength.
Best lifts so far:
Squats: 190 kg / 418 lbs
Deadlift: 220 kg / 484 lbs
Bench press: 140 kg / 308 lbs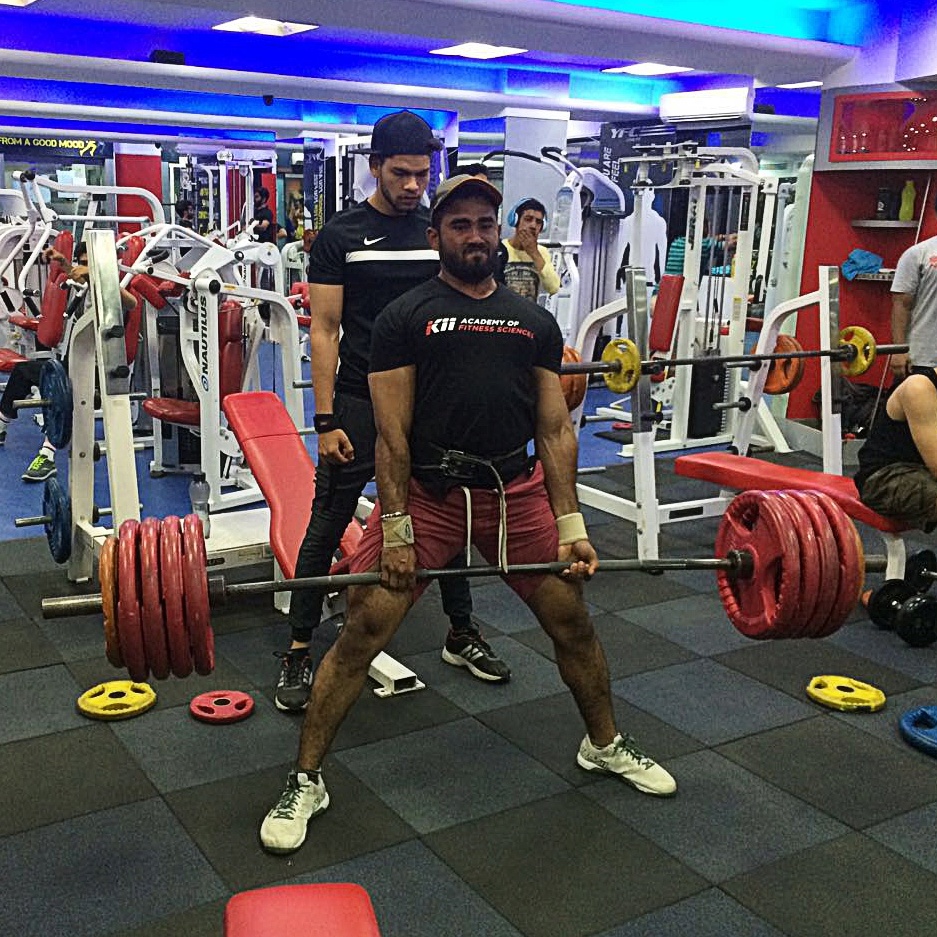 What are your tips for holding a human flag?
To hold a human flag your core really needs to be strong. Train your core and strengthen it. It's all core game.
Do you believe in using supplements? If so, what do you recommend as the basics?
Yes, of course I believe in supplements. Below are a few which I recommend:
Muscletech 100% whey or iso whey (on waking up and post workout)
Cellucor bcaa/alpha amino (during workout)
Cellucor c4 pre-workout (pre- workout to explosive workout)
Grenade carb killa bar's – my fav (snack or when you're missing your meal)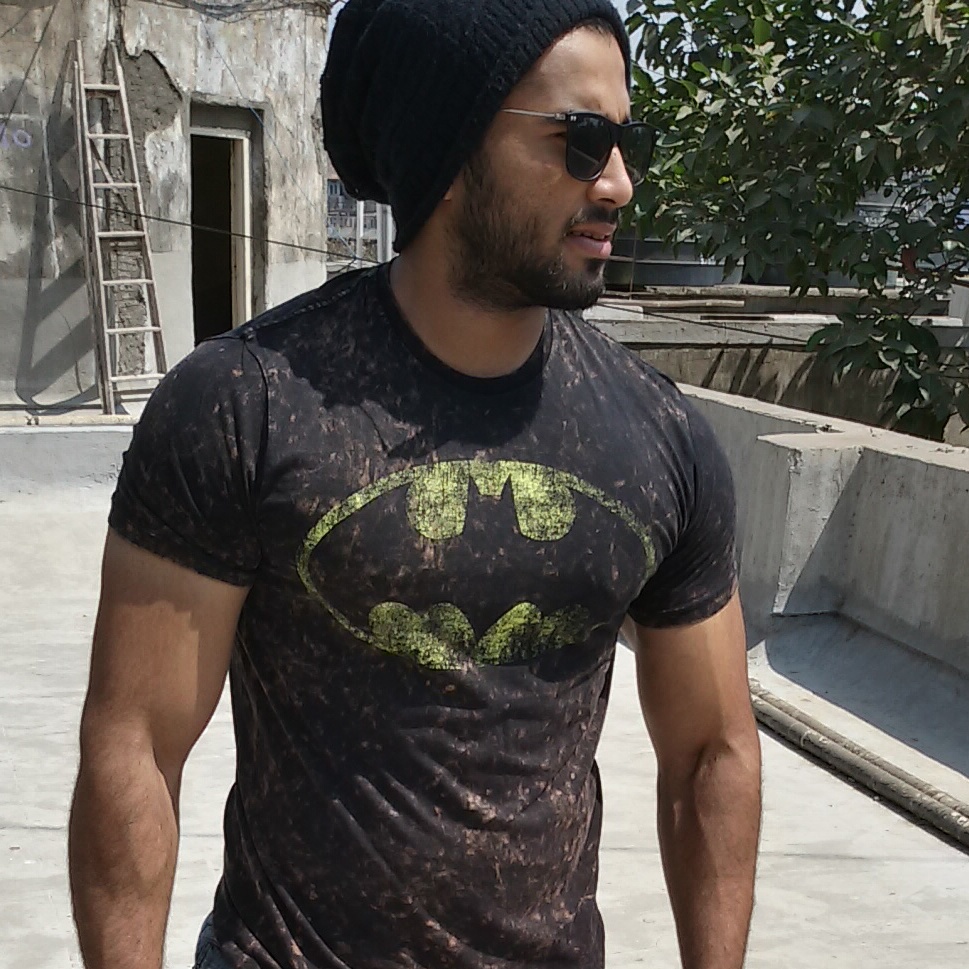 Favorite influential fitness icons:
Kaizzad Capadia
Akshay Kolhatkar
Junaid Kaliwala
Neville Almeida
Michael Vazquez
Bradley Martyn
These are my fitness icons and I follow them religiously for different reasons.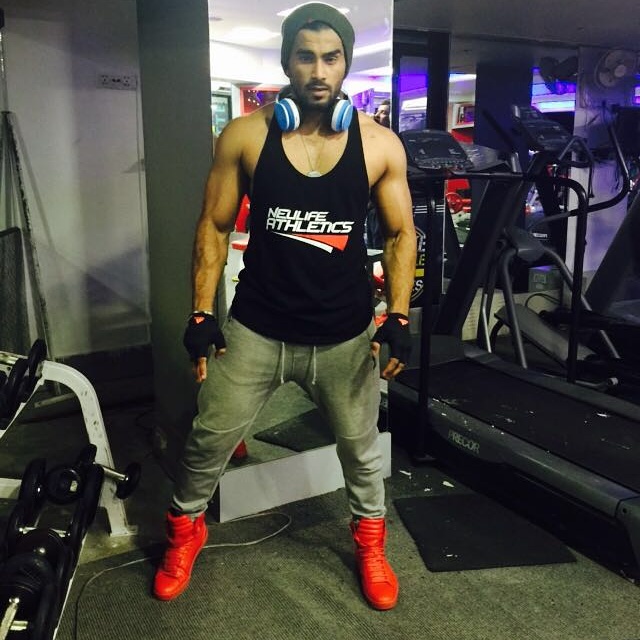 What is the most common question that you get asked?
What supplement should I take?
Ans: According to the persons needs and goal, I recommend the right products.
What diet and training should we follow?
Ans: Same has above.
What should I do to be like you?
Ans: Hardwork, hardwork and only hardwork.
Favorite quote:
"You are always stronger than you think you are."
"There no 70% diet and 30% training, its always 100% nutrition and 100% training."
"Set some goals, stay quiet about them, smash them, clap for yourself."
Where can people get hold of you?