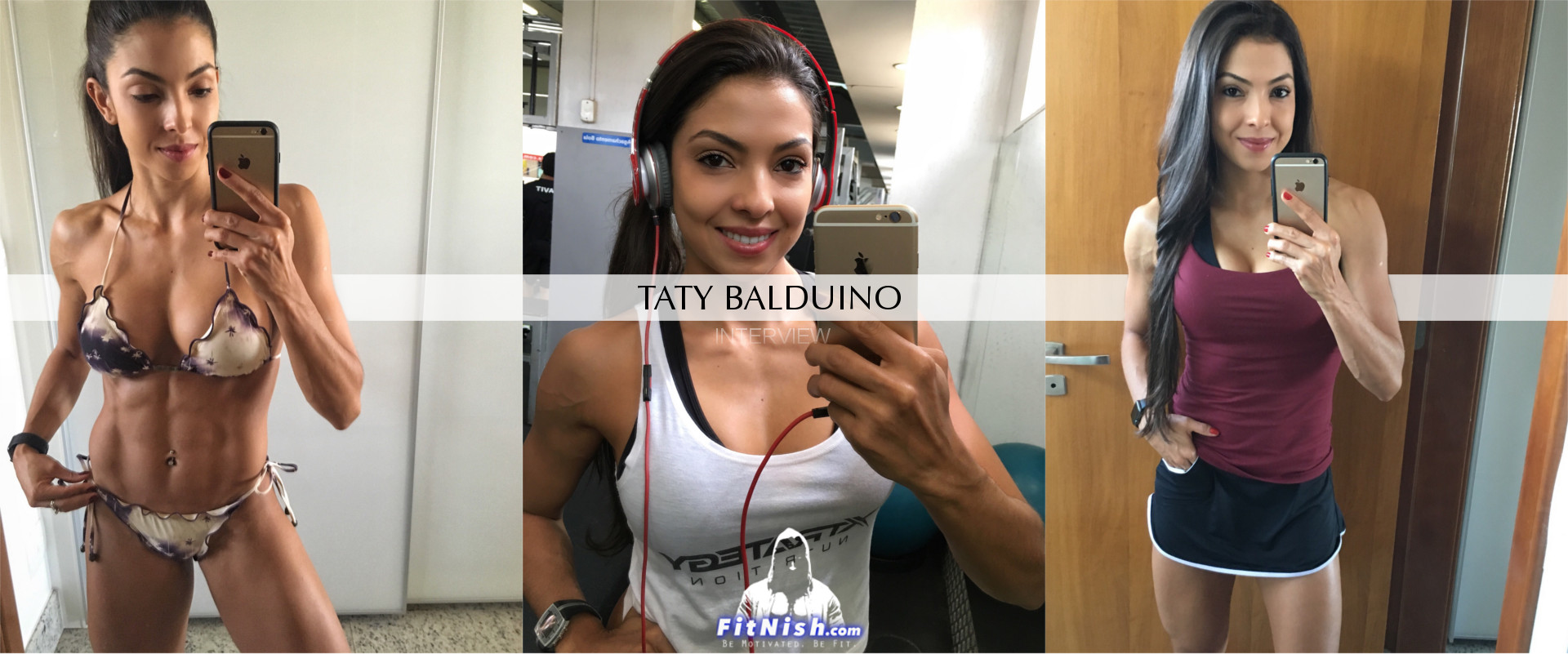 Quick stats
Name: Tatiane Balduino Soares de Melo
Age: 30
Height: 1.65 m
Competition Weight: 53 kg (dry phase, since I do not participate in competitions)
Current weight: 56 kg
Current City: Goiânia, Brazil
Occupation: Lawyer
What made you start exercising? Did you always live a healthy life?
I started working out at 16, unlike most people, my goal was to gain weight, because I was always soooo thin! I started doing exercise classes! At 18 I discovered strength training that today is my passion and I started to see great results when I started to train more focused and take care of my food.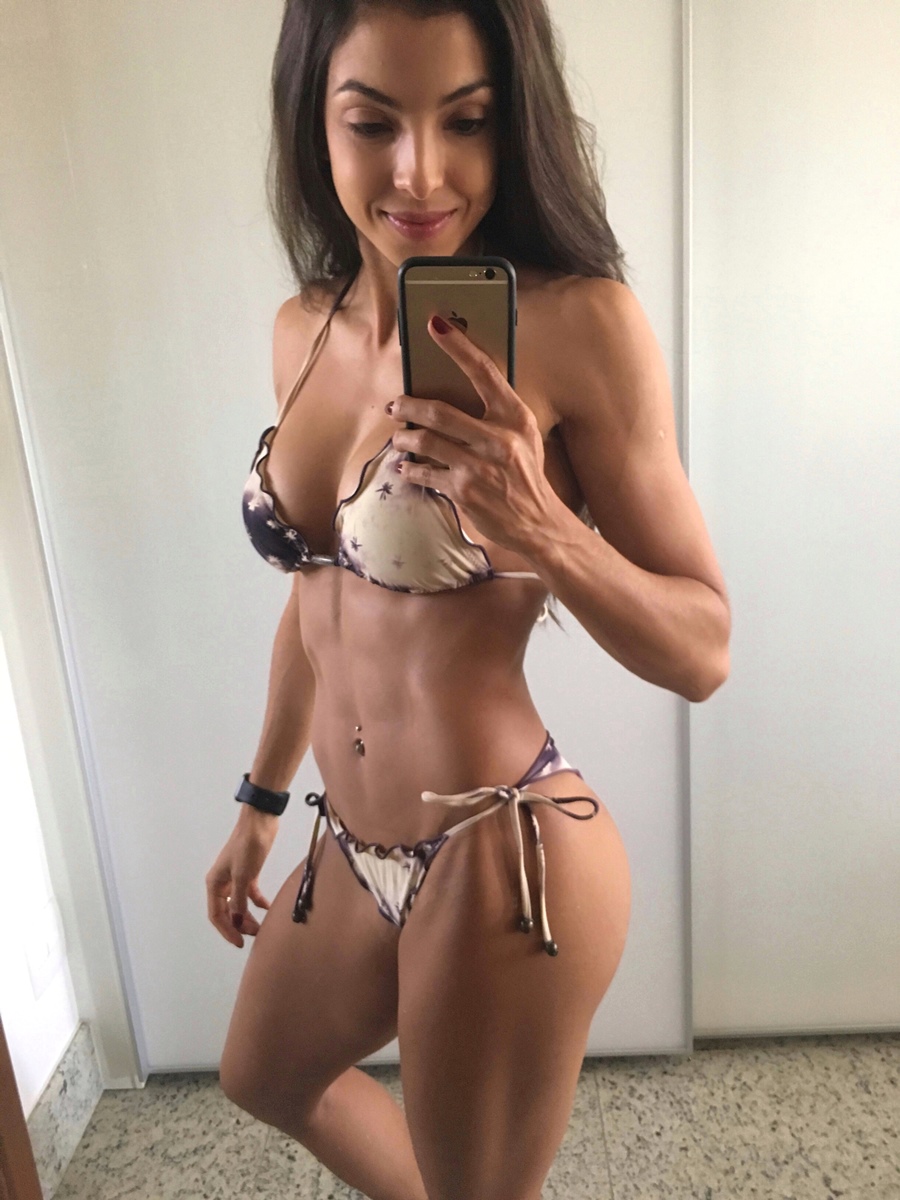 How do you stay motivated and consistent throughout your training and eating?
This is really the hardest part! From a young age I lived by the following motto: "one day at a time." When I encountered difficult times in my teens while studying or for competition or in any personal project, I realized that looking at the "today" makes all the difference!
I try to plan, organize and execute the daily goal I have for myself, now, day after day !! Each day completed as planned gives you breath and motivation to the next day!
What are your tips for girls who want to transform and build a physique like you?
I share on my Instagram and Snapchat daily my motto. The secret of success of any project is always trying to fight and overcome anxiety, and that can ruin everything!
You should be concerned with TODAY, tomorrow is another story! Doing your best every day, always looking and appreciating what has been achieved, instead of worrying about what remains!
It is also very important to set short-term achievable goals: instead of saying "I need to lose 10 kg," rather say "I'll train and eat right every day this week …" By doing what has to be done, the results will come!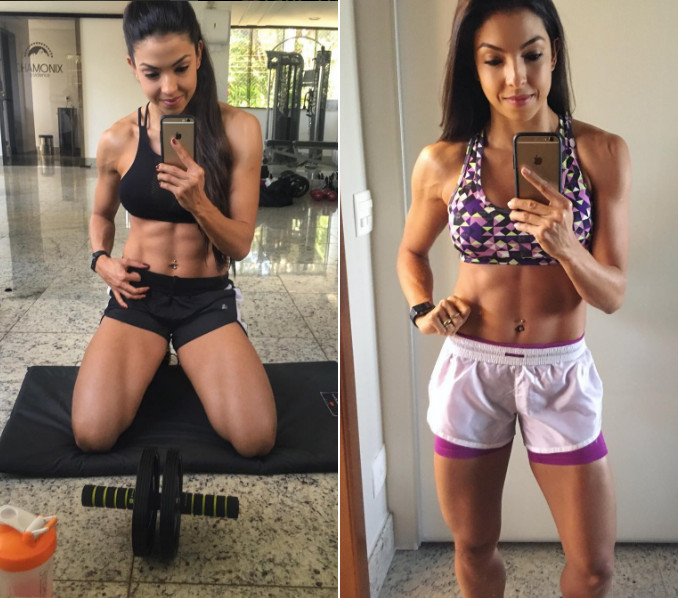 It is difficult to balance social life with training and eating right?
It's a bit complicated, we have to learn to say "no." We will always be surrounded by "temptations" at parties, family lunches, events etc… and keep in mind that this is something we choose, so we don't see it as a punishment!
I'm all for balance, except for moments well worth eating something out of my diet, like wine sometimes on occasions ;p. It's important to bear in mind that after we reach our goal, in the maintenance phase you can allow yourself a bit of "pleasure."
That does not mean that you will have to eat chicken and salad for the rest of your life!
What are your future plans?
I intend to continue leading this lifestyle and sharing it on social networks, as I currently do. I intend to be a mother soon and have a healthy and active pregnancy!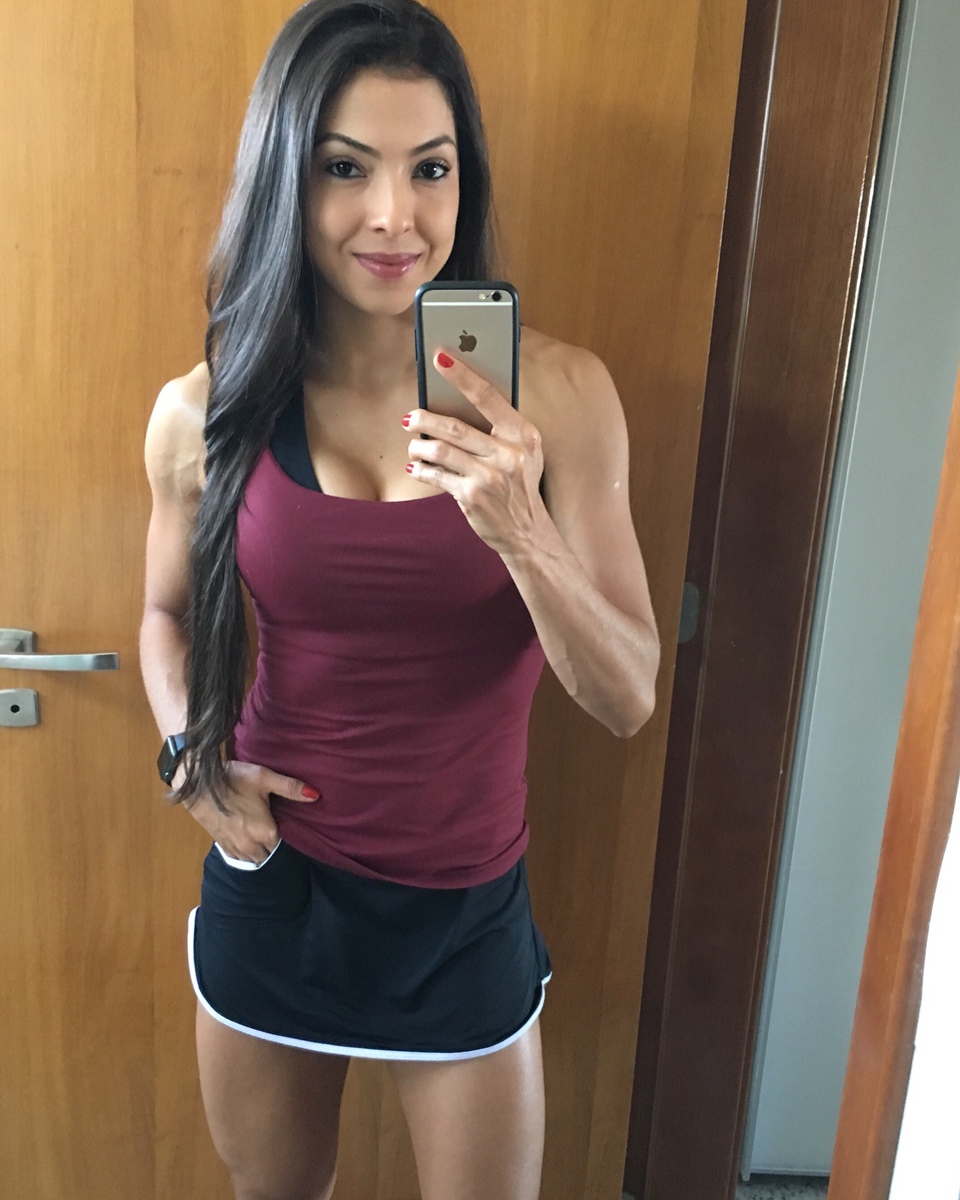 Give us a brief description of his philosophy in your diet:
I follow the food plans prescribed by my health Coach Roberto Bueno (Coachbueno on instagram) and the base of my diet are vegetables, lean proteins, fruits (in moderation) and complex carbohydrates.
What are your top nutrition tips to keep thin?
My main tip is the consistency and persistence, eating just the right, real food, day after day! It is not worth getting into a "summer project" diet dated to end! Our body is a reflection of our habits, our routine! What we do day after day.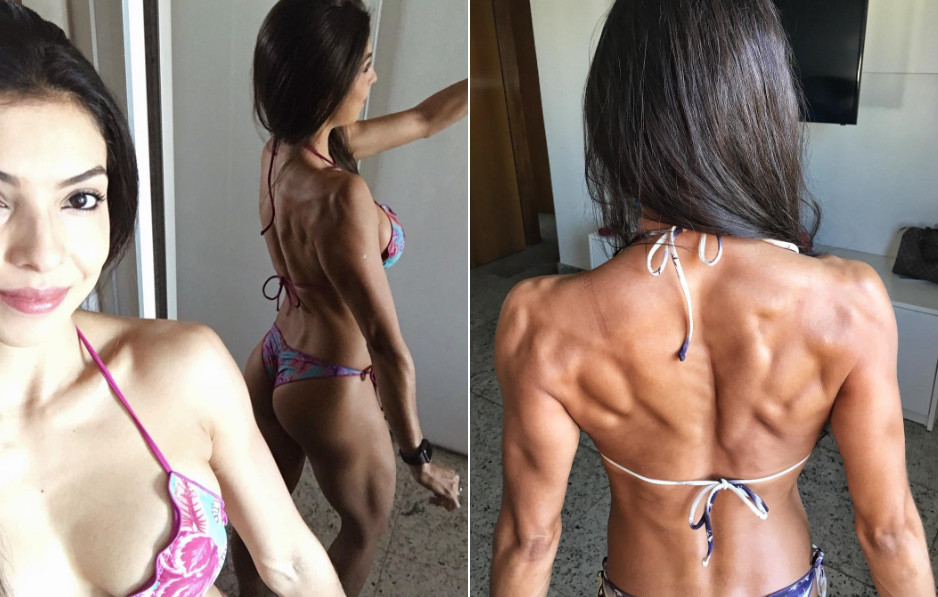 Do you weigh all your food and track the numbers when it comes to calories of everything you eat? Do you think this is necessary?
I will weigh all my food for at least another 10 years! I find it totally necessary!
The general measures, for example: "a spoon", may vary from person to person. In my stages of reducing bodyfat and lean mass gain, I consume mostly the same food, what changes is only the amounts. The greater their dedication, the better the results!
What are some common mistakes that women make when it comes to healthy eating and eating to lose fat, in your opinion?
A very common mistake is to consume a lot of fruit for example. People think that if I diet and include a lot of them I can lose weight. It is not really the case, these "healthy foods" as well as fruits have carbohydrates and should be eaten in moderation when trying to lean down!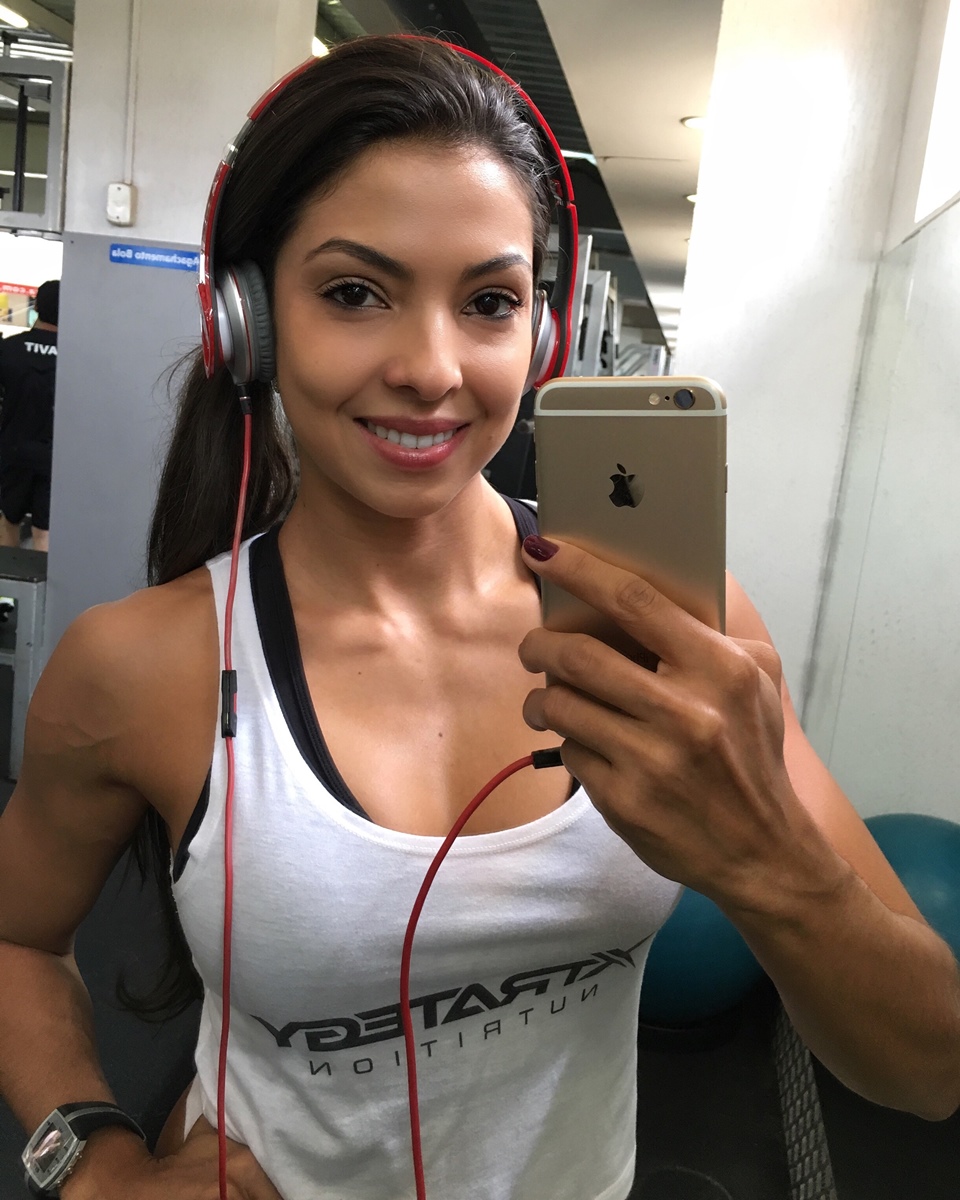 What supplements do you like to use? What can you recommend for beginners?
I have used supplements for over 10 years, and really love them! They accelerate my results and improve my performance in the gym!
My favorites are:
Fat burner to give an accelerated metabolism
Glutamine
Hmb (or bcaa)
Whey protein
Give us a brief description of your philosophy on your training and, on average, how long you train for and how many times a week?
I have trained in several ways by varying the frequency, intensity, depending on the stage that I was living. For example, when studying, I trained every day (Sunday to Sunday) from 40 minutes to 1 hour at most, since I did not have much time available.
Today I'm stable in my profession, but do not yet have children, so I have more time and I can train every day, on average 40 minutes of weight training and 40 minutes of cardio every day. But of course I respect my body and rest on the day that it "asks".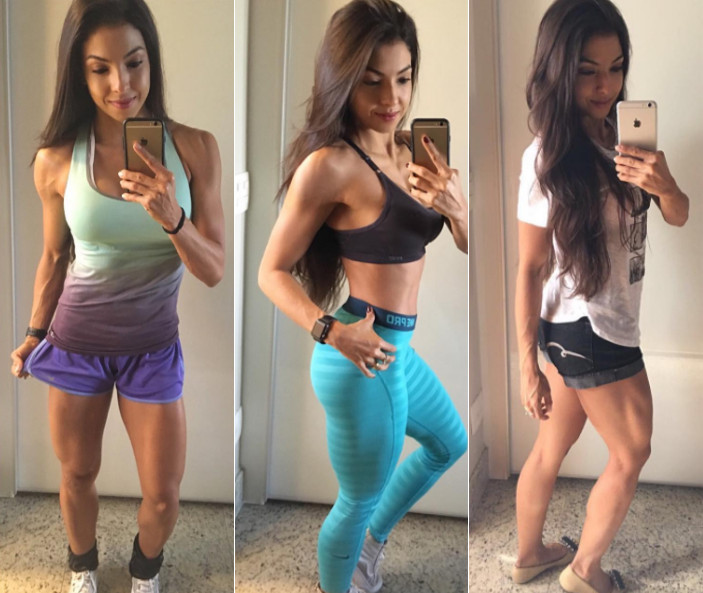 What other types of training that you like? You do much cardio with your training?
I enjoy doing cardio, especially ladder and spinning! I have a spinning bike at my house and it helps me a lot! I can exercise at any time then, without worrying about the gym time.
What is your favorite body part of yours? And what part of your body you took longer to develop through training?
The part I like most are my legs. I was a very thin child with thin legs, so today I love having volume in my legs.
The part that took longer to be built was my abs, which only really emerged after years of training and after following a very strict diet to lower the percentage of fat and lose the "cover" of fat that hid my muscle definition.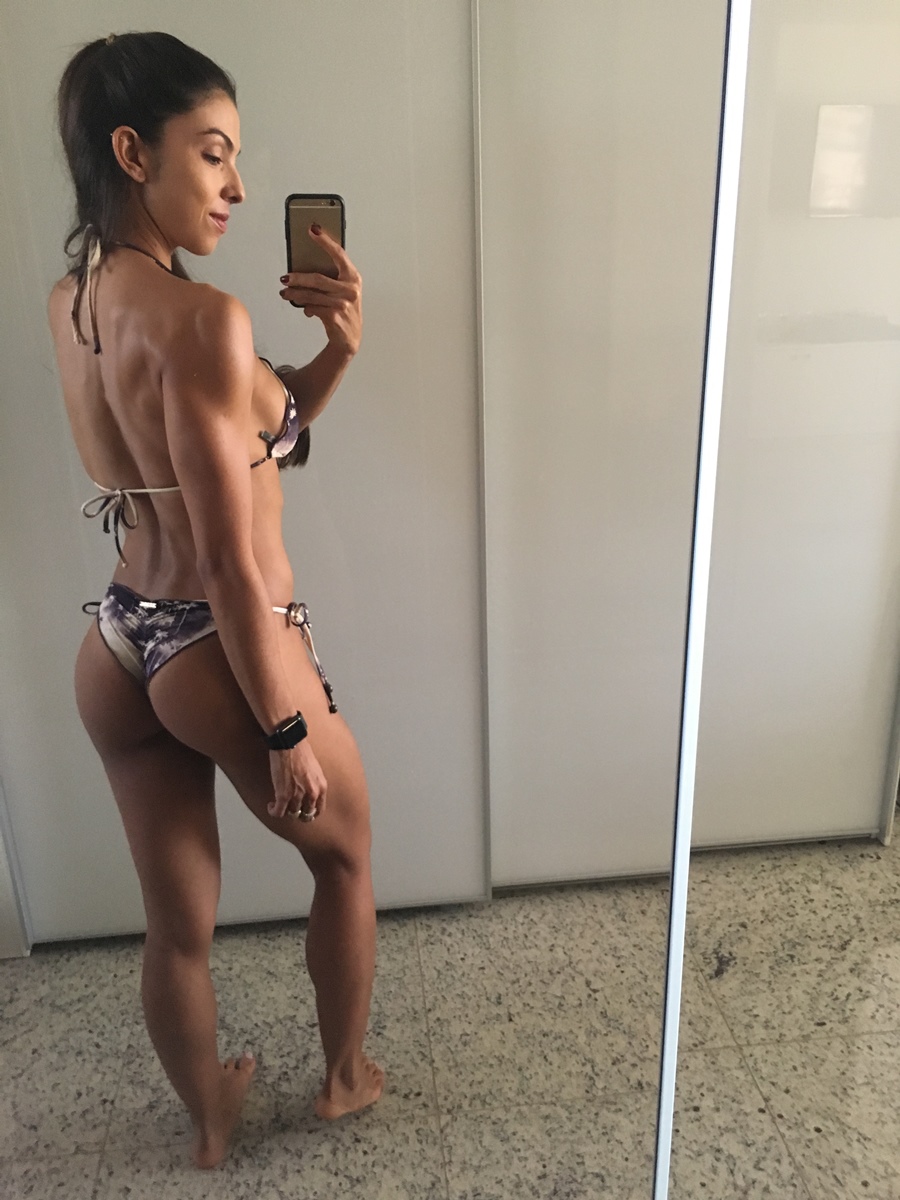 What are your favorite exercises for the legs and glutes? How often do you train them?
I often train legs three times a week, and always opt for complete exercises that use several muscle groups, such as free squats, leg press. In my opinion they have helped me to build strong legs and glutes in the last 3 years!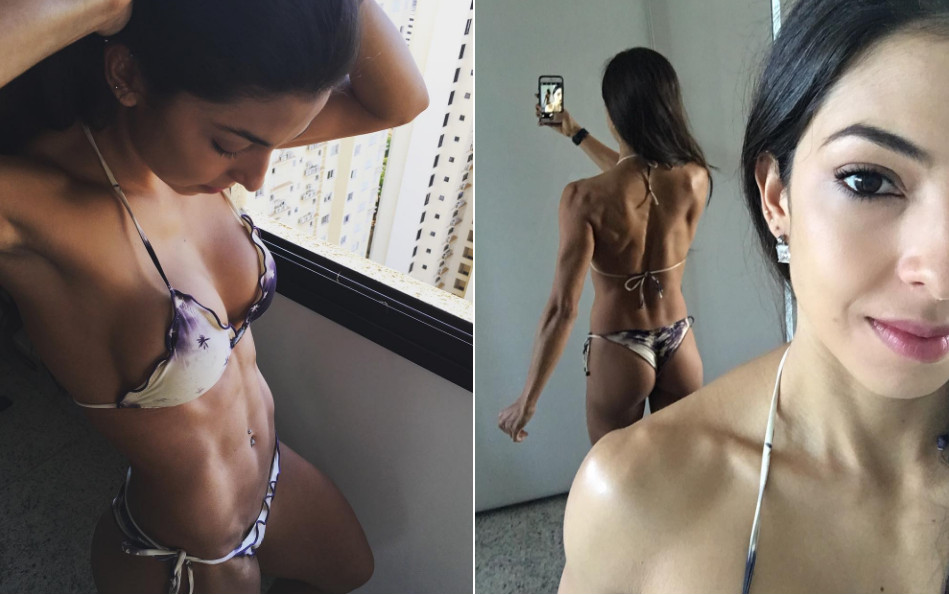 What are your secrets to your beautiful abs? What kind of exercises do you do to them?
I do sit-ups three times a week! Simple exercises without using too much weight. But today I know that abs are built in the kitchen! No use having well worked abs if they are "hidden" by a layer of fat! By reducing your body fat percentage they will start to appear.
How do you measure your progress?
I send pictures to my coach (Coach Bueno) every 15 days to evaluate my progress!
Favorite female fitness models?
Anllela Sagra
Alice Matos
Camila Guper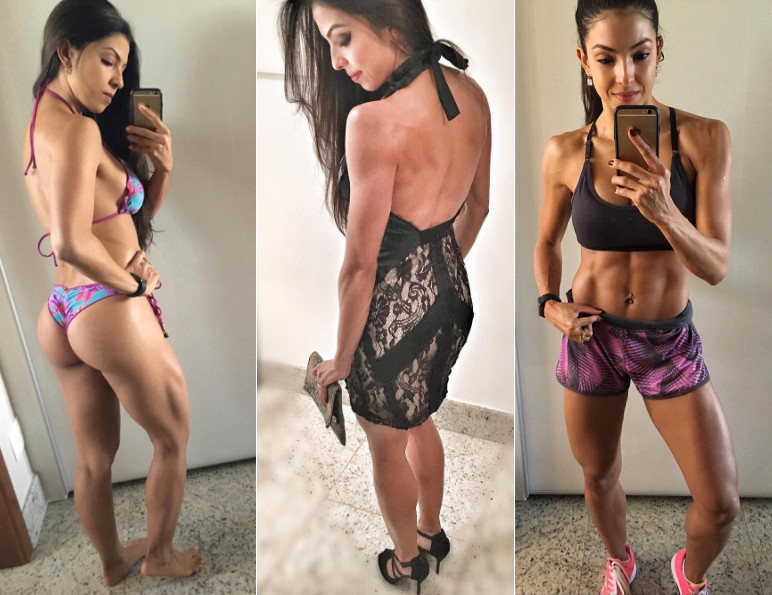 Favorite Quote:
"We live and do our best today, one day at a time." Repeat every day!

"You do not decide your future! You decide your habits, and habits decide your future. "

"Dreams are free, turning them into reality has a price."
What is the most common question you asked?
A frequent question is how I can feed myself well and train every day with a busy life, taking care of home, husband and having to work eight hours a day.
I say that the key is organization and planning! I have a calendar-schedule and I "plan" my week, my schedule. So I already know the time that I will leave the house, and I will always take lunchboxes (never leave without taking the next meal with me).
The secret to preparing for a competition, to achieve a goal of weight loss or for anything else is this: plan, schedule and take action!
Following the plan even in those days we are tired or discouraged …. "Discipline is the bridge between goals and accomplishment."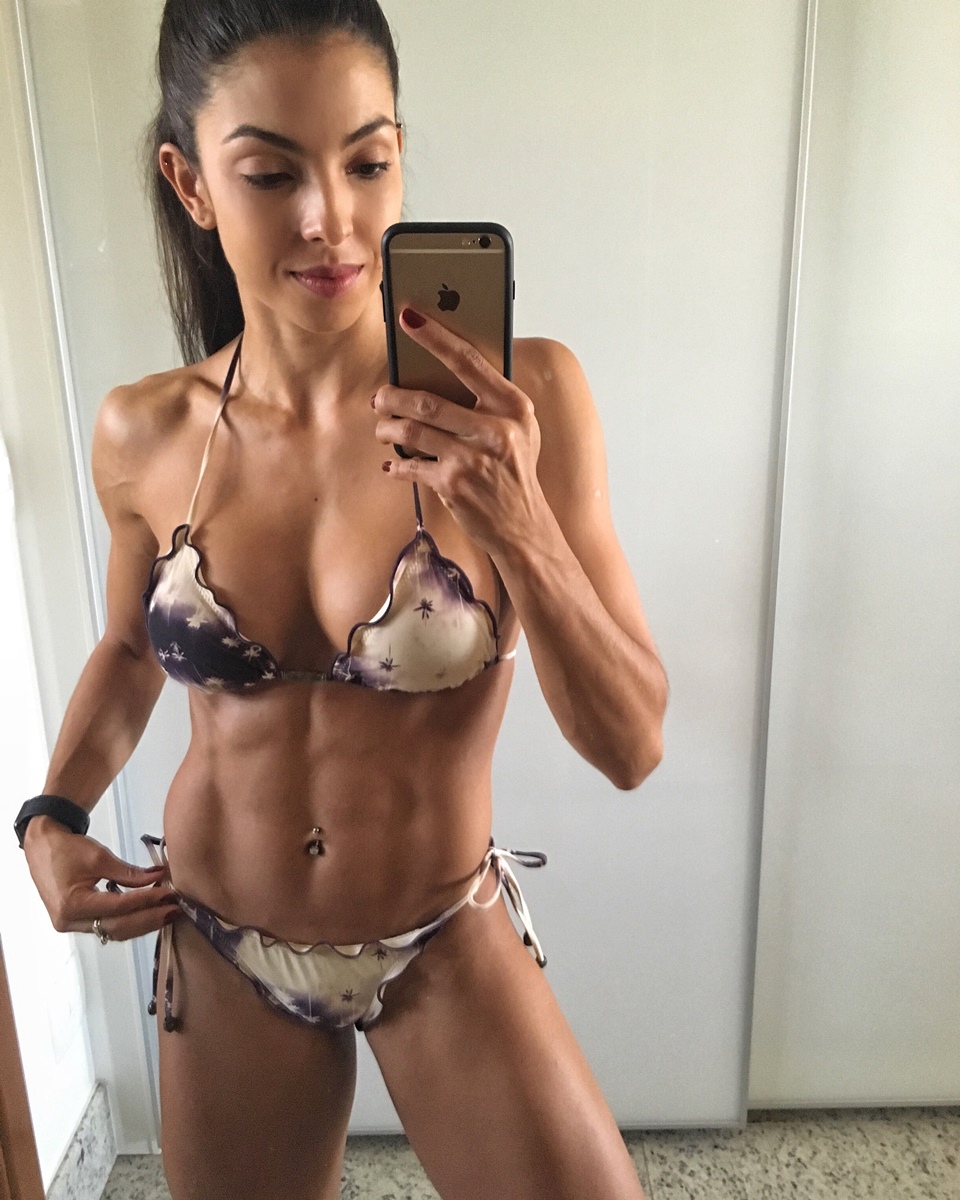 What is the only thing you see people make in the gym that really bother you?
I always say to people, "when we leave the house and change clothes, we give up doing something eles. So there is no reason to workout half heartedly in the gym!" You should get there and deliver your best workout! Of course after a full day at work our energy and motivation drops slightly, but give your best within the possibilities.
Go back home with the feeling of accomplishment and work duty well done! Do not just go to the gym! What dictates your results is what you do while at the gym! Constant talking, and being on the cell phone disrupts the training! The rest between sets should be respected and short and your workout should be as intense as possible (within the limits of each).
Have you entered any fitness competitions before?
I have never competed and do not think I will. I'm just passionate about the fitness and healthy world!
Where can people contact you?
People can find me every day on social media, with words of support, showing my power, my supplements, and all I do! You can also e-mail me. I love talking to everyone and spreading this fit and healthy culture and quality of life!
Instagram: taty_balduino
Snapchat: taty_balduino
E-mail: taty_balduino[at]yahoo.com.br