Booty bands, mini bands, butt bands, and hip bands are all names that can be used to describe awesome little resistance bands that are designed to improve your lower body workouts and beyond.
What are booty bands?
Booty bands (or whatever other name you prefer) are short and wide resistance bands that form a continuous loop. They're usually around 12-inches wide and come in a variety of "levels," indicating the resistance offered by the band.
Booty bands are specifically designed to loop around your thighs above the knee. They work by rapidly activating the glutes, engaging the hips, and stimulating the other leg muscles to help burn fat and tone muscle.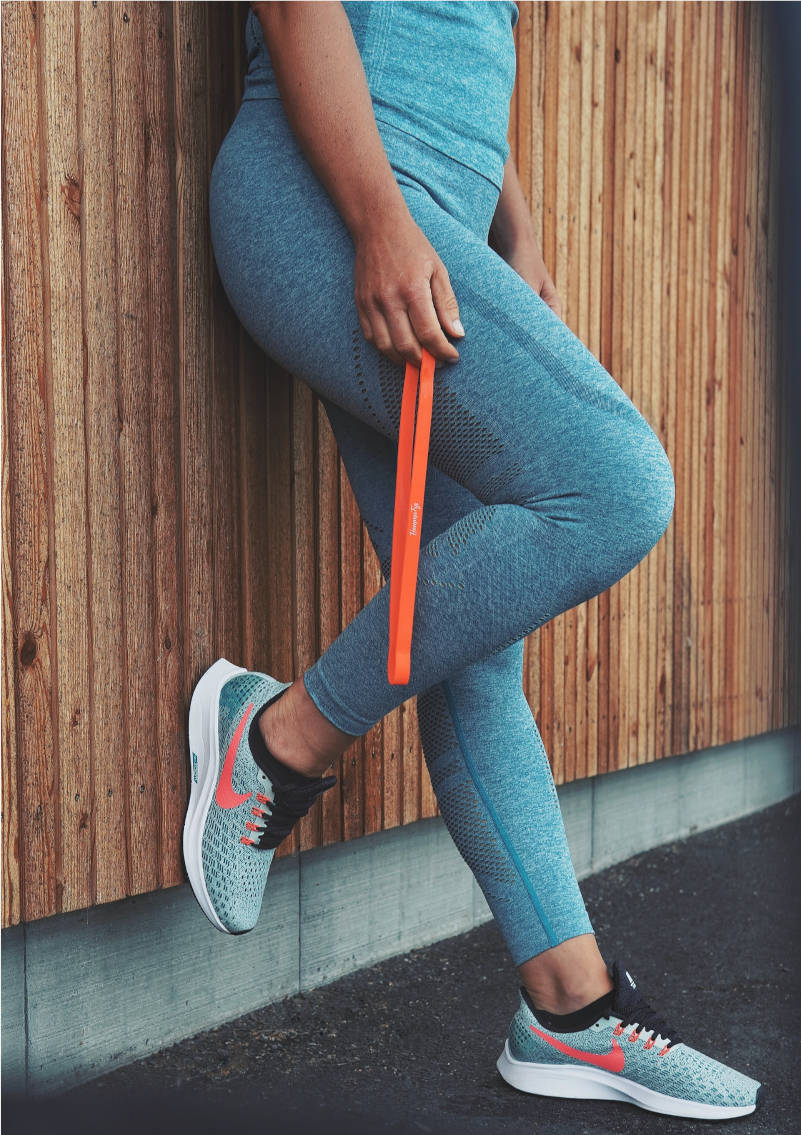 Do booty bands only work the lower body?
Although booty bands are made with the butt, hips, and legs in mind, the genius of a resistant band workout is that the same band can be used for multiple exercises.
They're great ways to increase the intensity (and therefore results) of squats, lunges, slides, and kicks, but they can also be looped around the shoulders, arms, or hands to provide an effective upper body workout. And, because each kit tends to include multiple resistance levels, it's even easier to find the perfect "booty" band for any part of the body.
Do booty bands work?
Booty bands make an excellent addition to any workout as they help stimulate and activate smaller ancillary muscles that rarely get activated when strength training with standard weights. This additional muscle stimulation makes booty bands highly effective at improving strength and stabilization during compound body movements (i.e., exercises that move more than one joint).
Beloved by PTs, fitness professionals, and Instagram influencers alike, a good set of booty bands can help you build strength, burn fat, and improve your overall health and fitness with ease.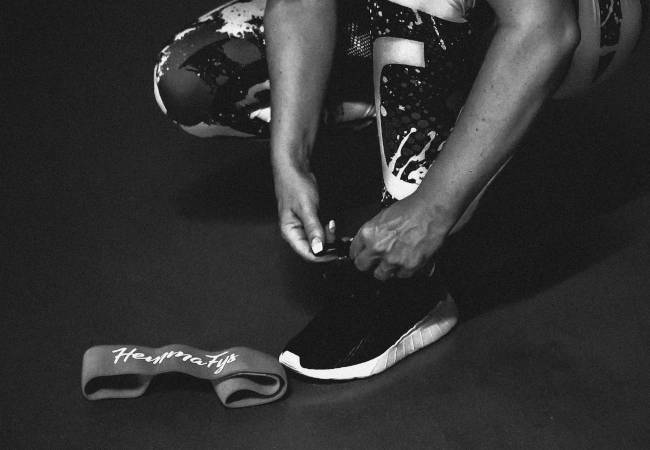 Benefits of booty bands
There are so many reasons that anyone serious about their fitness should invest in a set of booty bands. Here are some of the top ones:
1. Affordability
Booty bands tend to be highly affordable, with many sets coming in at $50 or less. While most home gym equipment can cost an absolute fortune, having a cheap option is a huge benefit and motivator for many.
2. Versatility
Not only are booty bands affordable, but you don't need a hundred different options to create a full-body workout as you might with free weights. In fact, most booty band sets will come with a section of different resistance levels so you can increase the challenge as you increase your strength and fitness.
Not only does this enable you to boost your fitness as you go, but the different resistance levels are great for working out different parts of the body. Try a medium band for squats, light for lunges, and firm/heavy for arm workouts: it's easy to tailor your exercise with a set of booty bands.
View this post on Instagram
3. Thoroughness
When exercising with weights alone, you're likely only targeting one/two muscle groups with each movement. With booty bands, on the other hand, you'll also stimulate the smaller muscle groups that are often neglected in a typical workout.
This superior muscle activation will help you gain strength and burn fat faster and is also brilliant for your overall health, flexibility, and range of motion.
4. Transportation
Booty bands are incredibly lightweight and portable, as they use elastic resistance to work the muscles rather than gravity and weight. This has the added benefit of meaning they're really simple to carry around with you.
Simply roll them up and stick them in your gym bag, purse, or even your pocket, and you can workout whenever and wherever you like.
5. Compact
Being lightweight and compact isn't just a pro for portability, but it also means that you don't need to worry about having a huge home or yard to work out in. Resistance bands can aid your exercise routine even in tiny spaces, as all you need is enough space to complete standard movements.
They are also really easy to store out of the way. There is no need to have a comprehensive home gym; booty bands can be stashed away in a draw when not in use.
View this post on Instagram
Great for everyone
Available in a range of strengths or levels and offering far more benefits than a great butt, booty bands are an essential piece of home workout kit that nobody who's serious about their fitness would ever want to be without!
Lightweight, compact, and perfect for a range of exercises, booty bands are almost limitless in their benefits. Once you try adding one to your workout, you'll never look back!
You May Also Like: