Are you having trouble keeping up your exercise routine? Are you just not interested in hitting the gym? Do you just not have enough time in the day?
You're not the only one. So many people in the world struggle to make the time to get exercise on a daily basis, and quickly fall out of habits like going for a run or working out at the gym. They're just not convenient!
Well, good news. There are tons of streaming services out there, so you can get an at home full body workout from the privacy of your own bedroom. Let's take a look at 8 of the best options now!
1. Nike Run Club
If you're a runner, you've probably heard of Nike Run Club. Nike Run Club allows you to track your steps, figure out your routine, and get advice on becoming a better runner from the best of the best. You can also compete in challenges to drive yourself even further, or join a club in your area.
And, best of all, Nike Run Club is free, so you don't have to worry about free trials or any of that! Nike Run Club is definitely the number one choice of app for all of the serious runners out there.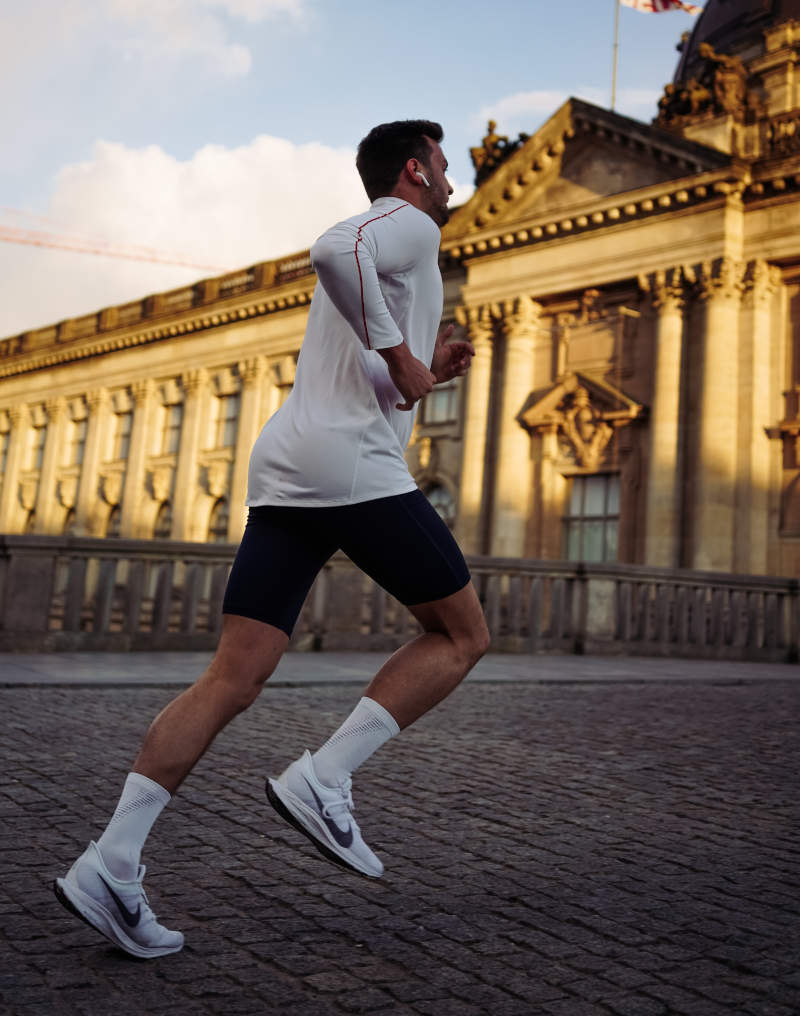 2. Peloton
You don't need a bike to enjoy the Peloton experience, despite what that one infamous commercial may have implied. The Peloton app offers tons of different workout classes that may work for you, most of which do not require the dedicated Peloton treadmill or bike.
The app offers both indoor and outdoor classes, and you can download your classes to your phone in advance. There are plenty of options for you to get a great at home cardio workout. Peloton also offers training programs, so if you're planning on prepping for a marathon in the near future you may want to check it out!
3. Aaptiv
Are you looking for an at-home workout aid, but aren't interested in the video aspect?
Well, Aaptiv is probably what you're looking for. Aaptiv is a solely audio-based streaming service, so you can do your workouts without looking at a screen. For $15 each month, Aaptiv offers tons of audio-only workouts along with their dedicated app. It's a low-cost option that may be useful for people without a lot of equipment.
4. BeachBody on Demand
Are you looking to get back into exercise after a long break, or even for the first time?
You may want to try out BeachBody on Demand. BeachBody on Demand offers classes for people of all different levels of exercise, in ways that really help all people get a great workout from home.
There are dozens of different workouts, and many of them offer different videos so that you're not repeating the same routine every day. If you're not sure exactly what you are looking for in your exercise routine, or if you're coming off a period of being more sedentary, BeachBody on Demand may help you get on track.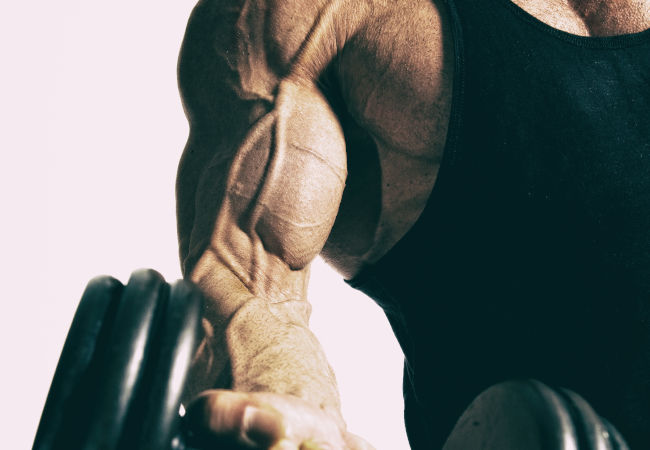 5. Daily Burn
For a wider-range of different exercise classes, Daily Burn might be a good option for your needs. Daily Burn gives you a new workout for your program each day, which can be a great motivating factor for people who need to follow a specific plan to get their exercise. Anyone who needs more structure for their daily exercise routine should definitely head over and give Daily Burn a shot.
6. Fitness Blender
Fitness Blender offers both paid and free programs, so it's a great option if you're looking to try before you buy when picking a way to work out from your home. Fitness Blender has videos that focus on tons and tons of different exercises, for different types of difficulty and different equipment levels.
They also rate the difficulty levels of their videos, so you'll know what you're getting into before you try things out!
7. Glo
If you're really just looking for a yoga-only workout experience, you may want to seek out a yoga dedicated streaming service. Glo is just one of the options out there for you, but it's a good one.
Glo provides yoga videos for lots of different yoga disciplines, including Vinyasa, Hatha, and Kundalini. And, like Instagram, Glo offers a discover function, just in case you haven't decided exactly what workout you're looking for just yet.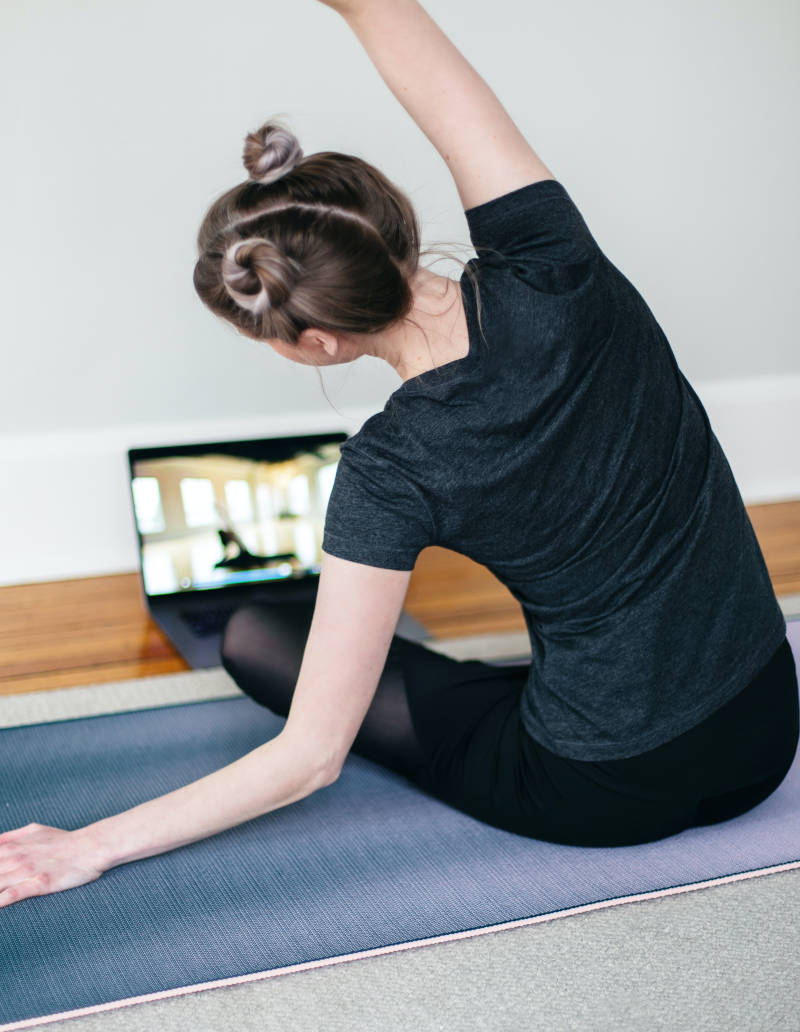 8. Barre3
For those who are interested in doing barre classes, Barre3 is a fitness streaking service that may appeal to you.
However, you may need some equipment in order to do barre classes from home, which is important to keep in mind when choosing a streaming service that works for your exercise purposes. And, if you haven't tried barre classes before, you may want to start with something a little more elementary before jumping into the deep end. Barre is a particularly difficult workout, so you'll definitely want to be sure that you're up for it first!
You can check out other options, including free offerings, on this list of streaming services!
Bonus: JEFF Fitness
JEFF Fitness has taken a bit of a different approach. At the start of lockdown, they launched their live daily workouts to help people connect and stay fit and healthy in the face of the global pandemic. Within a few short weeks, the JEFF Together Facebook group membership has grown to over 40 000 people from over 99 countries.
Founder, Johno Meintjes explains what he believes to be the secret to their success: "We have managed to build a virtual gym, based on the power of true, authentic connection. We exercise in order to get fitter, stronger and healthier, in order to see results. But everything associated with those results comes down to connection."
The community provides constant support to each other, sharing their progress and cheering each other on.
"This is unique in the fitness industry and something I've never seen before. It's incredible," adds Johno.
Live classes on offer include daily HIIT classes, Yoga, Kids classes, guided runs and even cooking sessions. Members can take part live or complete any workout whenever it suits them, from their homes at a monthly subscription of R200. All classes are streamed from the JEFF Together Facebook group and are free to take part in to try before subscribing.
"What makes this all worthwhile are the heartwarming and vulnerable stories that our community share with us, be it a weight, fitness or mental issue that they have overcome. The messages of positivity, hope and strength have overwhelmed us and this is what keeps us going." says Johno.
The company hosted South Africa's Biggest Online Workout on 13 April date where over 17 000 people from around the country tuned in live, to sweat it out from the comfort of their own homes. With over 300 000 workout views later, JEFF Fitness is redefining the 'new normal' of the fitness industry.
"The results our community has shared with us are unbelievable" says Johno. "Not only are they telling us about how they are reaching their health and fitness goals, but how we are helping them place routine, structure and connection at the centre of their lives."
Discovery Vitality has partnered with JEFF Fitness to host special workouts where all Vitality members can register to earn 300 points for their workout. The next Vitality workout, #HeartCoreWorkout, in support of World Heart Rhythm Week, is taking place on 6 June. All are welcome to join!
Getting an At Home Full Body Workout is Easier Than Ever
With any of the online streaming services above, it's pretty simple to get a great at home full body workout at your convenience. And, these are just a sampling of the amazing options that are out there for you to try. The world is your oyster when it comes to options for working out at home!
You May Also Like: