Definition, History and benefits:
Yoga is a soul-based systematic and chronologic practice of structural exercises, relaxation, breath control, everyday diet and optimistic mentality and attitude done to maintain the soul-body-mind interrelationship in the body.
The origin of yoga is believed to be from India by the antique philosophers and is an ancient system of mental and physical practices. For generations, the yoga trait has been surpassed by the heirs to the descendants. The very first human written record was found in Yogasutra of Patanjali. Yoga is a developed and organised science.
Yoga is believed to decrease stress, relieve anxiety, reduce mental and physical inflammation, improve heart health, improve the quality of life, helps fight depression, reduce chronic pain, promote sleep quality, improve breathing, relieve migraines, encourage healthy eating habits and increase the strength of mind, body and soul.
Yoga as a career:
It is difficult to jump off the typecast careers like medical, engineering and opt for an unusual career as a yoga instructor. The time is changing and there is an unbelievable change in the employment market. Killing the myth of low pay scales, yoga instructors are paid handsome salaries ranging up to $40,000 per year in the U.S.A. This career may give a golden opportunity to travel the whole world because of various training programs, health centres and studios in different countries of the world.
Also, meeting new people from all walks of life helps build good public interaction sessions every day and it helps in building a good and sensible personality. It not only makes a person financially secure but also helps in maintaining peace of mind.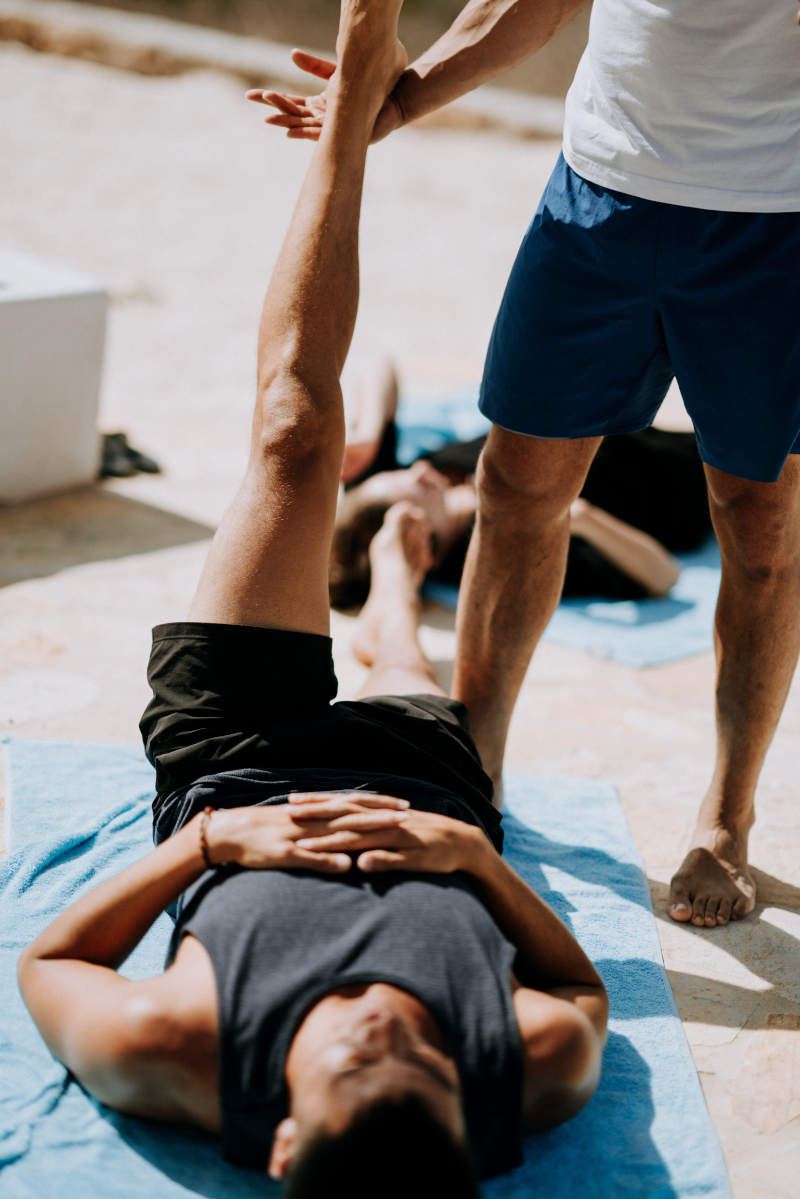 Guide to become a certified yoga instructor:
A Yoga instructor trains the student in yoga practice. They help in correcting the posture of the students to form the exact poses of yoga and the instructors guide their students, in the yogic philosophy as well as things which help the students generate complementary skills such as nutrition management and meditation.
Career requirements:
The basic education required is the completion of the teachers training program and there exists an optional online registration form which is usually preferred by employers. The vital skills required for being a certified yoga instructor are healthy fitness, great communication and motivation skills. The additional requirements are a CPR certification.
Completions of professional specialized training or participation in a certificate program is necessary to teach yoga. These programs may last from a few or two weeks to two to three years. One has to choose the style of yoga they want to be educated with. For example, the Iyengar style of yoga requires a certificated training and experience of a year.
Steps to become a yoga instructor:
Choosing a yoga course for certification: One needs focus on a particular form of yoga and choose between different styles, find one which is best suited.
Cost: The programme costs vary and maybe one can choose the course more affordable and flexible.
Location: One can look for a yoga institute that is closer to home and one can easily complete the course with convenience.
Teacher: The one who teaches us matters the most, having a good teacher is of utmost importance.
Offline or online: There are online courses available throughout the net. And the certification is also provided online and holds the same value as an offline certificate.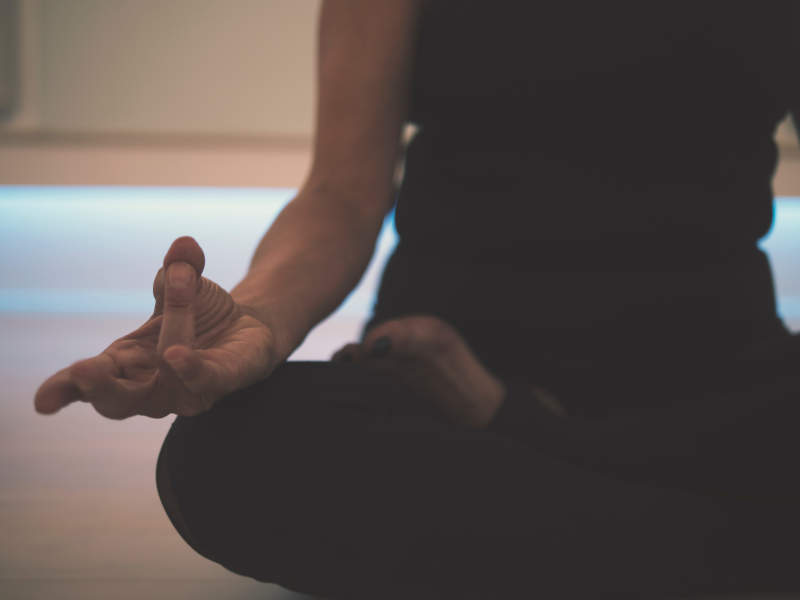 Yoga teacher certificate requirements:
Yoga training is a course based on anatomy and physiology. One needs approval from the yoga alliance program to be a certified instructor and completion of 200 hours of yoga coursework is required to apply for a certificate. This 200 hours coursework includes contact hours and field job i.e., doing yoga poses.
A few courses have additional tasks such as classes being evaluated or mentoring the work. An advanced training program of 500 hours is also available that allows one to work with a specific group of population. There are other extra requirements to achieve the highest level of certification including complete years of teaching yoga and hard training with specifications. Also, just a 200-hour course is not enough, one needs to practice a lot to make his/her yoga poses and ideas clear. Having a mentor that can help improve skills before starting to teach is very important.
Application of certificate:
Once the course ends one can apply for certification. The certificate can be collected after a few weeks from the institute one has applied. Having insurance is also one of the major tasks one should do after the certification comes in the hand. It is necessary to ensure insurance for yoga studios or gyms as it is important to protect the business while working. And one should take classes continually to gain good experience and make the journey of their career progress forward.
Get registered:
After completing the course work, one can apply for the organizations' RYT credentials, i.e. Registered Yoga Teacher. Registration is not compulsory, but most teachers prefer to get registered
Earn education credits:
Attend seminars and workshops to update your knowledge. Teachers who are registered with the yoga alliance are required to attend 75 hours of education every three years, including 30 hours of additional classes and teaching yoga for 45 hours.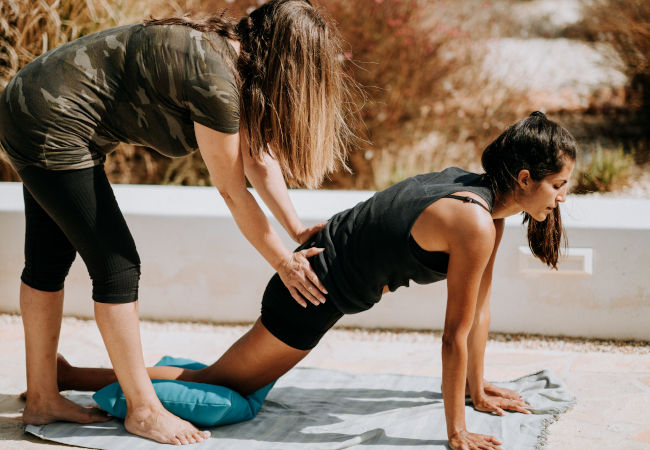 After training:
Once the certificate course is completed, there are a few career options. Yoga instructors mainly target specific customers to deal with. They could include senior-aged, middle-aged, youth, children, women or pregnant women and a few instructors teach yoga as a therapeutic treatment to heal people with specific health like asthma, stress, depression, trauma, anxiety, hypertension, diabetes, heart diseases, liver and kidney dysfunction, uterus issues, etc..
They can also find employment in different fitness centers, studios for yoga or can create self-employment by taking sessions in their own house or a rented place. The salary has grown with time like other occupations by 13 percent and the average salary is around $39,280.
Author bio
Vivek Roy is an enthusiastic Yoga blogger and Traveller from India. He has done yoga teacher training in India. He loves to travel and share the knowledge of yoga around the world. For more information about him visit his website Sattva Yoga Academy.
Photo credits:
You May Also Like: