Staying fit doesn't only make you look good, but it also makes you feel good about yourself, especially in improving your health. However, it might be difficult to stay fit with kids around, especially since you need to take care of their needs first. While that may sound easy, if you have plenty of things to do, you might not be able to take care of yourself properly.
As a busy parent, the last thing on your to-do list might be taking care of yourself, as you need to prioritize your family's needs and your job. However, it's still important that you try to stay fit and healthy for your family. Even with a busy schedule, try to squeeze in a few minutes to yourself. This way, you can also take care of yourself and have a break from your busy schedule.
With that said, here's a quick guide to staying fit as a busy parent, and a few things you can think about and try to fit in.
Visit The Gym
While some of you might be frowning at the idea of hitting the gym, you should consider visiting a gym that has a nearby daycare center that can look after your children while you take care of yourself. This way, you can be confident that your children are in good hands while keeping yourself fit.
If there are no gym and daycare centers available in your area, you should consider looking for a gym that has a kiddie zone where you and your little one could stay in the same premises. You can try a gym with creche and allow yourself to hit the gym while ensuring that your kids are having fun as well. While you can always bring your kids to any gym with you, they might get bored as they have nothing else to do. With this, they can play games and mingle with other kids while you do your thing.
As you bring your kids with you to the gym, make sure you bring extra clothes for them, as they might run around and get themselves sweaty from all the fun they get to have. You should also carry extra food and snacks they can munch on if they get hungry.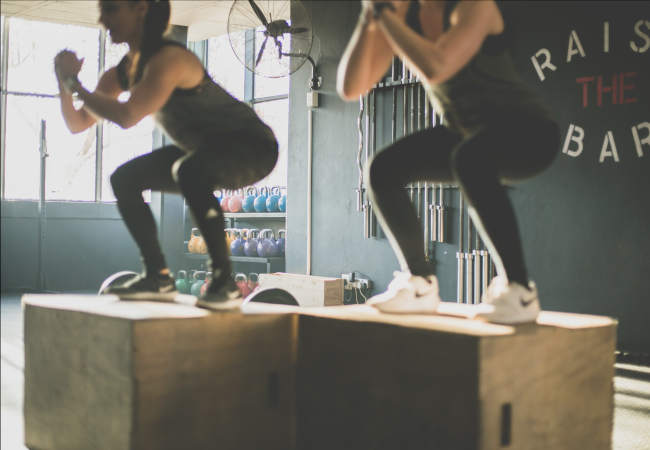 Create A Schedule
As you plan to stay fit, you could create a plan wherein you work out at specific hours of the day. This will help build a routine that can enable you to squeeze exercise in your schedule and allow your children to know that it's your workout time.
If time allows, you could also consider exercising when your children are sleeping, preferably during the afternoon. This way, they won't disturb you, allowing you to have a peaceful exercise routine. Moreover, you wouldn't have to constantly pause to check up on your kids, especially if it gets suspiciously quiet.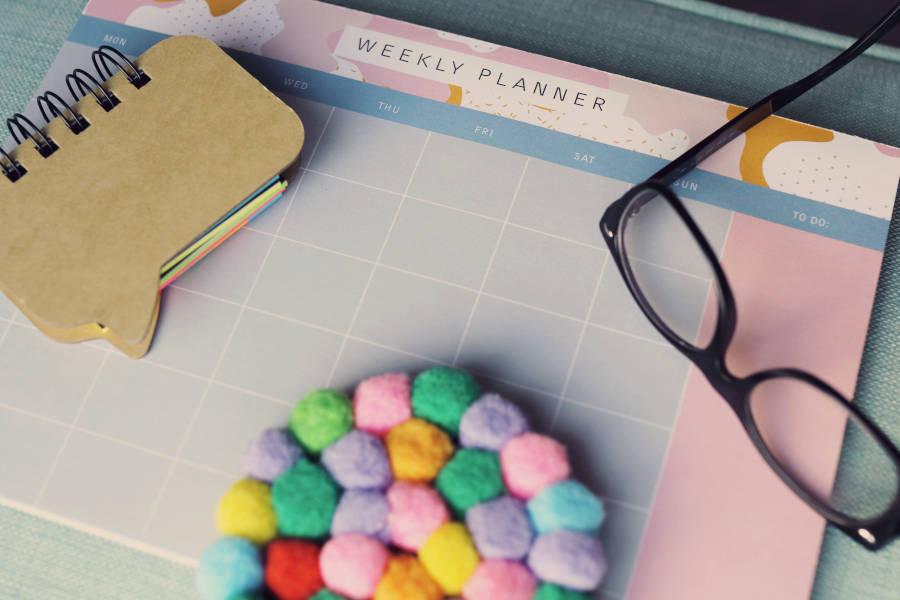 Eat Nutritious Meals
Apart from making time to work out, you shouldn't forget that a healthy and balanced diet also plays a part in helping you to stay fit. If you constantly consume sugary snacks, exercising might not be helpful at all.
To keep yourself fit, you should always eat nutritious meals for the entire day, most importantly with your breakfast. Ideally, you should prepare enough for the whole family to make sure they're consuming healthy foods as well. If you have trouble with what kind of foods to eat, you should build a meal plan every week to track what you consume. This also helps you with grocery shopping as you can immediately know what ingredients to look for.
As you try to stay fit, you should try not to skip breakfast. No matter how busy your day would be, breakfast will help fuel your body and fill your body with the right nutrients it needs.
Don't Be Afraid To Ask For Help
No matter how hard you try, there might be times when you just can't fit working out into your schedule, especially if you have children who fill the day with a blast of energy and activities. If that's the case, you shouldn't be afraid to ask for help and call on someone to look after your kids for you.
While independence is a great thing, if you're having trouble taking care of yourself, asking for help wouldn't hurt. You can call in a trusted family member to look after your kids or hire a babysitter that can keep your kids safe as you work out. With this setup, you can take care of yourself, putting you in a better mood, allowing you to be the best version in front of your children.
Look into Meditation
Sometimes we get so busy running around with life and work, we need to regroup and calm our mind. Meditation is a great way to calm our minds and bodies and focus on being more focused. Even doing some sort of meditation for 5 minutes a day can have profound benefits so it is well worth looking into.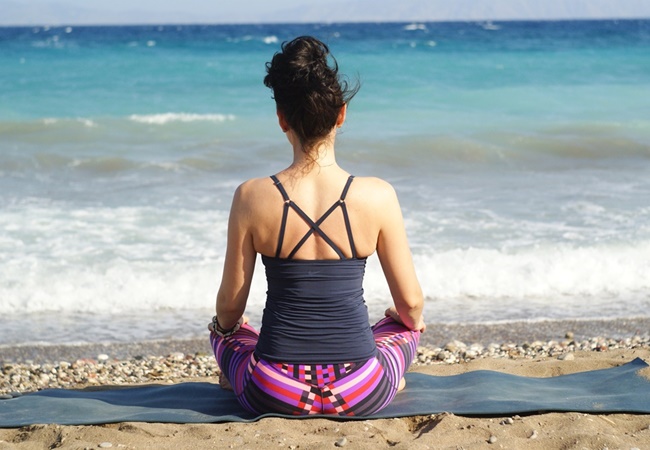 Conclusion
As a busy parent, finding the time to take care of your body can be extremely difficult, especially when you have plenty of responsibilities on your shoulder. But with the right determination and motivation, you should be able to keep yourself fit, even with the smallest adjustments possible. While it may be difficult at first, it'll benefit your body and allow you to live a healthy life.
You May Also Like: