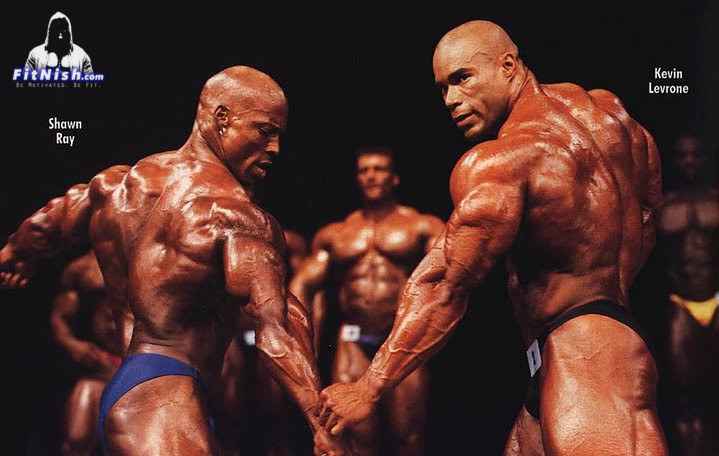 2 legends in bodybuilding, Kevin Levrone and Shawn Ray. Both whom never won an Olympia title but were seen as amongst the greatest of Olympians. With Kevin Levrone's comeback at this years Mr Olympia, it will be very interesting to see what package he brings and just how well he can place.

A tribute to 2 of the greatest uncrowned Mr Olympia's.
Shawn Ray
Competing in more than 30 major bodybuilding competitions, Shawn Ray only failed to place in the top five once.
He placed in the top five at the Mr. Olympia competition for twelve consecutive years from 1990 to 2001, two of those being first runner-up finishes.
Ray was a Top 5 Mr. Olympia Finalist for 12 Consecutive Years, a feat no other bodybuilder has duplicated.
In his entire career, Ray beat every competitor he met on stage at least once, with the exception of 8-Time Mr. Olympia Lee Haney and 6-Time Mr. Olympia Dorian Yates.
Height: 5 ft 7 in (1.70 m)
Weight (In Season): 205–215 lbs.
Weight (Off-Season): 225–240 lbs.
Kevin Levrone
During Levrone's professional career, he competed in 67 IFBB Professional contests.
He has won 23 Pro Shows.
Height: 1.79 m (5 ft 11 in)[5]
Off Season Weight: 100 kg (220 lb)[6] (post active competitive career)
Off Season Weight: 120 kg (260 lb)[7] (peak during active competitive career)
Competition Weight: 110–115 kg (243–254 lb)