Incorporating a fitness routine into your daily schedule is just one of the many ways you can lead a healthier lifestyle. But as well as looking after your body, you should also look after the planet. If you are looking for a way to stay fit and be green, there are a number of steps you can take. Continue reading to find out what they are.
1. Invest in sustainable workout clothing
With sustainable clothing on the rise, gym gear is no exception. Popular materials, such as nylon and polyester, may look great but they are not as biodegradable or recyclable as cotton or organic hemp. They also require a great deal of energy to manufacture, lowering their eco-friendly status and carbon efficiency. A number of brands also design workout clothing and shoes made from repurposed ocean plastic, eucalyptus pulp, bamboo, corn, and even algae form. By researching conscious companies in your local area, you can not only look good but do good too.
2. Switch to plant-based protein powder
The plant-based protein powder market has surged in popularity in recent years. With more options to choose from than ever before, gym-goers are spoilt for choice. Some of the most common plant-based protein-based offerings include oats, nuts, beans, tofu, and butter.
One of the latest plant-based powders to take the industry by storm, however, is that of pea protein. Manufactured by extracting protein from peas, it is a hypoallergenic alternative to standard plant-based protein powders and can boost your protein as well as your iron levels when consumed on a regular basis. As well as enhancing your health and wellness, however, a number of popular brands, such as ioPea, have been designed with environmental sustainability in mind.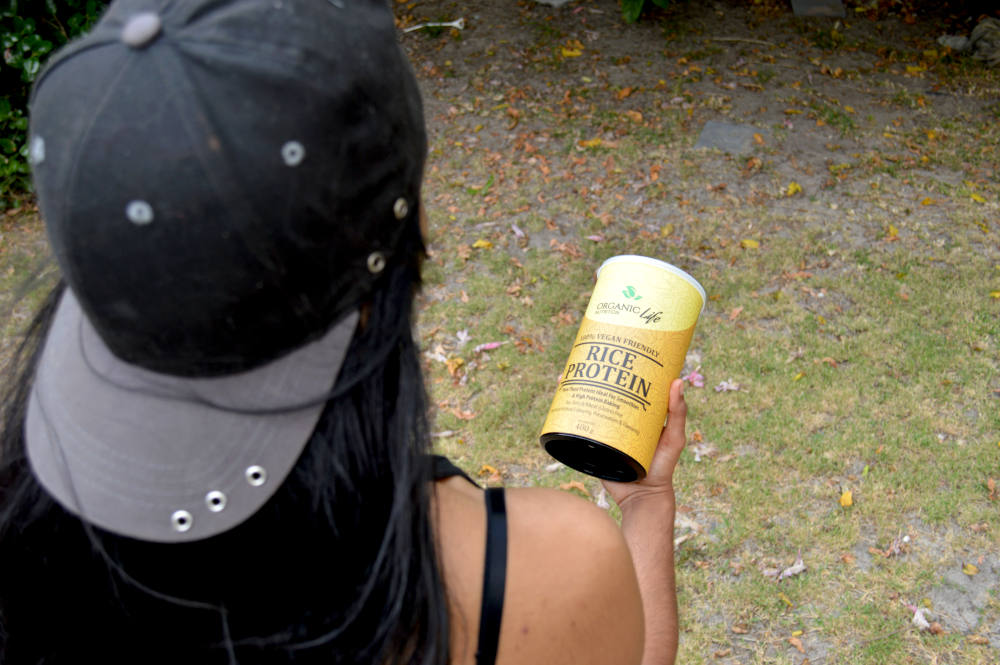 3. Go plogging
Emanating from Sweden, plogging is the latest fitness craze to take the world by storm. Derived from the Swedish words for pick up (plocka upp) and jog (jogga), it is the name given to the act of jogging whilst picking up litter. Although still a relatively modern concept, by incorporating bending, squatting, and stretching into your daily run, you can burn up to 50 more calories per hour plogging as opposed to regular jogging.
You can also make a difference to your local neighbourhood by ridding it of litter or debris with a bin bag or designated litter picker. This can ensure your surroundings are a happier, healthier place to live for you as well as those around you.
4. Walk or cycle to the gym
If you are within walking distance of your local gym or fitness center, you should consider walking or cycling as opposed to driving, or even using an electric skateboard. Not only is this a great extension of your existing exercise routine but can have a positive impact on the environment too. This can limit your contribution to air pollution and save you a considerable amount of money in the long run.
Commonly overlooked by fitness fanatics, walking is a great form of exercise that can be seamlessly incorporated into your daily routine. A 30-minute walk around the block during your lunch break or taking the stairs instead of the elevator is all it takes to boost your daily step count and elevate your mood. Commuting short distances on foot as opposed to by car can also protect biodiversity by limiting noise, air pollution, and emissions.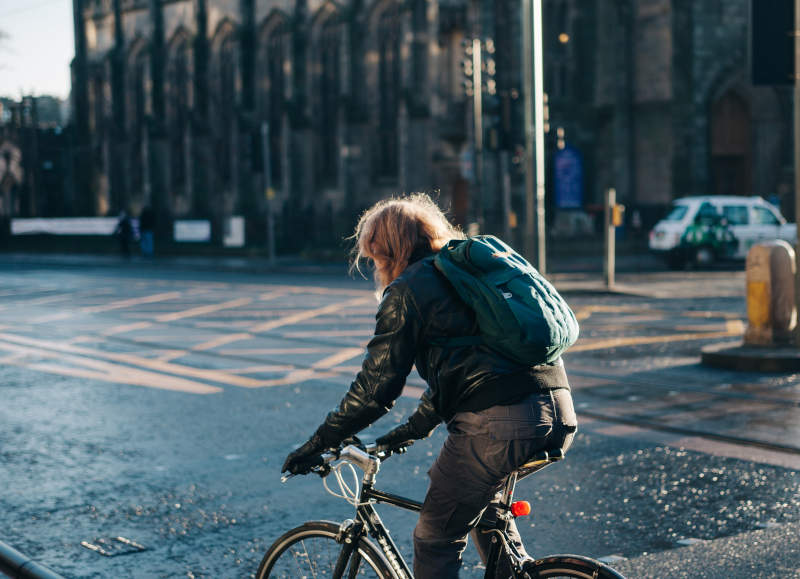 5. Recycle old workout clothing and equipment
Recycling is one of the quickest and easiest ways to go green. If you have outgrown your existing workout clothing or are just looking to update your wardrobe, you may be able to donate old items of clothing to local charities or organizations. Nike, for example, supposedly recycles running shoes that customers have donated and transforms them into playground materials.
Purchasing used workout clothing and equipment can be another great way to lower your carbon footprint and save a considerable amount of money in the long run. If your leggings have seen better days, however, drop them off at your local recycling point or clothing bank. You may believe they are destined for the bin, but an avid gym-goer might jump at the chance of owning the very pair you no longer need.
6. Take up yoga
As well as improving your health and wellness, yoga can have a positive impact on the environment too. Yoga mats are one of the most commonly discarded fitness accessories. Those made from PVC plastic contain a number of harmful chemicals and toxins that can seep into the environment over time. By investing in a non-slip natural yoga mat, made from materials such as natural tree rubber or cork, you can relax knowing your favourite fitness accessory will gradually biodegrade over time and is unlikely to contribute towards the ever-increasing threat of global warming. Most natural yoga mats won't break the bank either with the vast majority cheaper than plastic alternatives.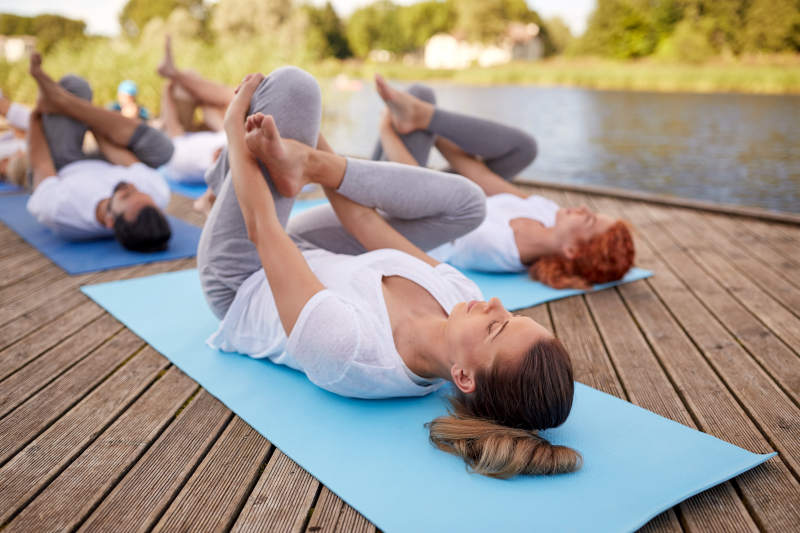 7. Eat green
When it comes to leading a fit and healthy lifestyle, exercise is only half of the equation. It may be tempting to refuel after a heavy gym session by indulging in simple carbs, fat, and sugar, but this is unlikely to do any good to your body or the environment. Sustainable options, including fruits and vegetables, will replenish your mind and body and provide you with the nutrients you need to enter recovery mode.
If you are looking to up your protein intake, a plant-based protein powder, such as pea or hemp protein, can be incorporated into a refreshing morning smoothie or nutrient-boosting post-workout drink. Also try to buy from plastic packaging free shops to reduce your waste even further.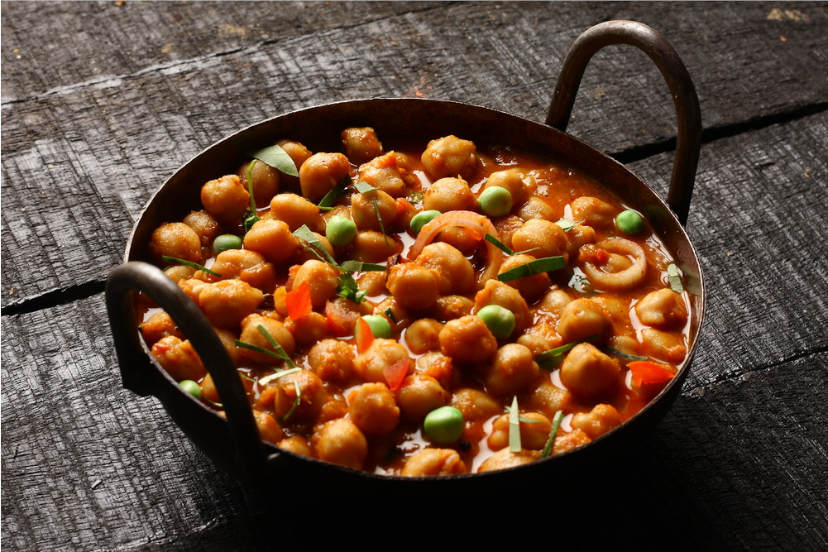 When it comes to your fitness routine, getting a sweat on shouldn't cost the planet. There are a number of steps you can take to workout whilst protecting the environment so you can look good and feel even better. If you don't know where to start, try investing in sustainable workout clothing, switching to a plant-based protein powder, going plogging, walking or cycling to the gym, recycling old workout clothing and equipment, taking up yoga, and eating green.
You May Also Like: