Evolve skate boards are a brand that produces electric skateboards that are motorized via 2 belt driven motors (1500 watts each motor) and have a battery attached to the board to power it. The boards are used as a means of transport and no doubt are used by many for fun as well, chasing that sleek adrenaline rush! Evolve are one of the of the leaders in the market at the moment in terms of all rounders of the boards, though there are many other brands, a lot more coming up in recent times. While some are really good there are many that have pretty much copied them, so you have to be on the lookout. Side note, I am not affiliated or anything in any way to Evolve, this is just my take and experience I had leading up to buying one of their electric skate boards.
Get R750 off your board purchase, details below!
The Evolve STORY
The short version:
Evolve Skateboards was born on the Gold Coast of Australia through sheer passion and obsession for finding the link between snowboarding, surfing and all things carving on land. After scouring the world for the best electric skateboard Evolve was developed out of the need for aesthetically refined, quality electric skateboards that were focused on the best feeling ride possible.
With a desire to successfully combine the best in longboard design with the most advanced electrical components we've spent 10 years meticulously considering, designing, testing and optimizing every part to produce what we believe to be the best electric skateboards in the world.
With more than 15 awards and service centres and distributors now servicing over 40 countries, Evolve Skateboards are enjoyed by a growing number of loyal customers around the world.
View this post on Instagram
The long version:
Founder Jeff Anning first discovered electric skateboards while checking the surf at his Gold Coast local in 2008. He immediately searched the internet and sought to buy the best electric skateboard he could find. While he enjoyed the concept of a new way to carve that was akin to snowboarding or surfing, it ultimately didn't live up to his expectations as someone who had enjoyed skateboarding since he was a kid. The deck, trucks and wheels of other electric skateboards were low quality which severely affecting the quality of the ride.
After more research he uncovered an obvious neglect in the marketplace for one basic fundamental – a refined, high quality electric skateboard that was built using real skateboard parts for an unparalleled riding experience. He set to work designing a mechanical set up that would attach to a quality longboard and spent the next 3 years reworking every part of the setup until he was satisfied he'd created the highest quality electric carving machine possible. He immediately had interest from around the world and subsequently Jeff and his wife Fleur sold their family home to manufacture the first batch of boards which sold out in under two weeks. Evolve was born but that wasn't the end. The focus now is to keep producing the best and highest quality electric skateboards and accessories possible while Evolve-ing with advances in technology.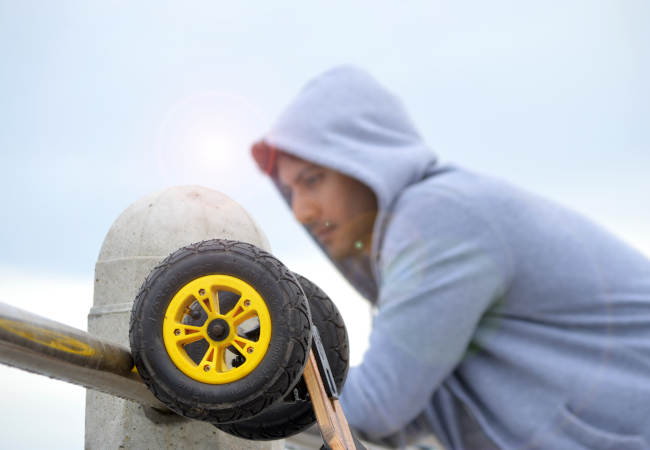 Is it worth it
So now that you know who or what they are, as soon as someone hears or sees the price of their boards, the immediate question is, is it really worth it? Well, it all depends on a number of things, mainly on your budget and your purpose for the board, which then leads to other things.
Once you have established these pre cursors, you then need to do a number of things, the main thing being, do your research!
Do your research
I did extensive research for over a year before I bought one. It may sound like a long time, and it probably was but I had to be sure. I watched countless youtube videos and reviews as well as looked at other brands and reviews and videos on their boards. There are a number of other brands such as Meepo, Onsra, Tjaarge (South African), Hillbillies Pro (South African) to name a few.
So be sure to do your research and see what else is out there. Compare the brands and their various boards. Another aspect to do a lot of research on is the difference between hub motors and belt driven motors as well as check the roads that your common route will be on. Some places really do not cater to cyclists and in turn electric skateboarders so it is something to keep in mind.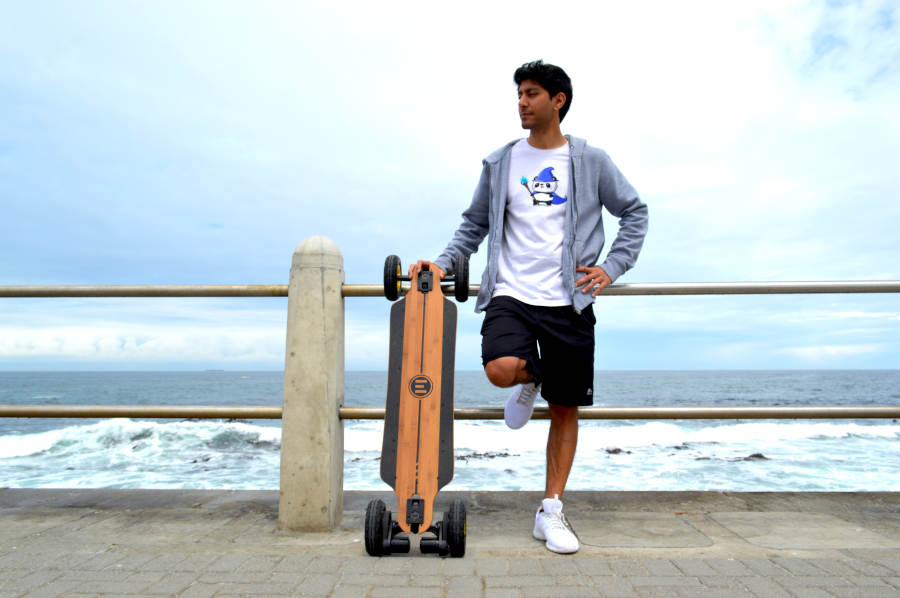 MY purpose for it
My main purpose for the board was as a mode of transportation, using it predominantly to and from work (luckily at the time I stayed close to work so it 'worked' out) and I planned to use it like this for years to come. You need to think about your uses for it and if its just to have a bit of fun now and then, then maybe the price tag on the Evolve boards may be a bit high for you. But again, take your budget into consideration and how much you are willing to spend and have available to spend. Do not go into debt on one of these. Rather save up and give it time. Even if you just want to take the board out on weekends to take a ride up the coast, something to consider is the boards power and the board's battery capacity.
You don't want to buy a cheaper board only to have to keep tabs on your battery level throughout your ride, and in turn this restricts how far you can ride.
Why evolve?
There will be many people who say they are overpriced and other boards are better but there are many things to consider. Evolve do look to be one of the innovative leaders in the market for electric skateboards and if you read up on the story of evolve and how Jeff started it and his vision and how they keep innovating you should be convinced.
Sure you can get a much cheaper board, but the specs on most of the boards that are cheaper are inferior and a number of them are from china for example, and thus you need to factor in shipping times and duty costs as well. A few other reasons on why to choose Evolve follow..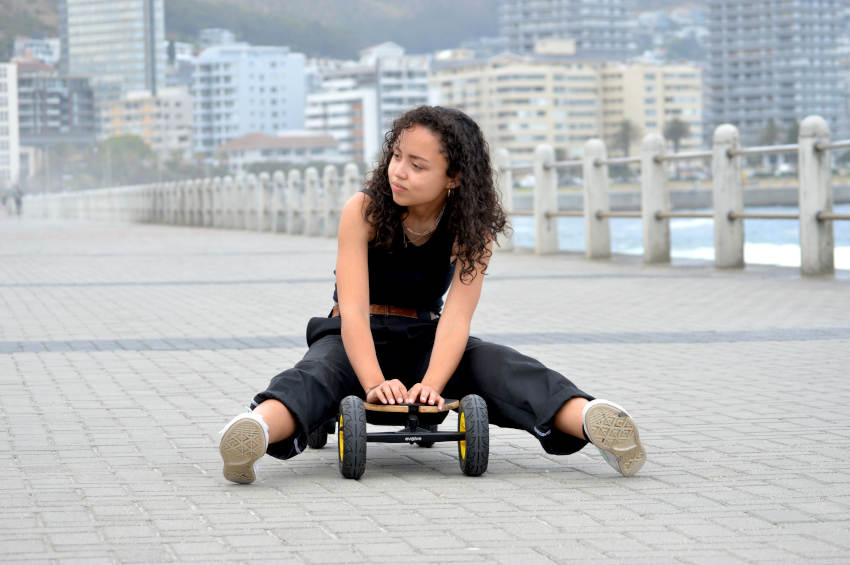 Servicing
A great thing about Evolve is that they have centers and workshops around the globe. In South Africa they have one in Cape Town and this makes such a big difference. When spending a lot of money on something so sophisticated and technical as this, you do not want things to go wrong and then have to deal with online customer support and have to ship back and forth the board or spare parts. So having a workshop where you can go in and speak to someone helps tremendously, even just to go see them for advice.
Evolve provides services for your board, just bring it in and they will do it for you and keep an eye on your board and how you are riding. Thus for this alone, I would be happy to pay a bit more and ensure everything works and I have somewhere to go to fix it if needed rather than shipping it back to a different country.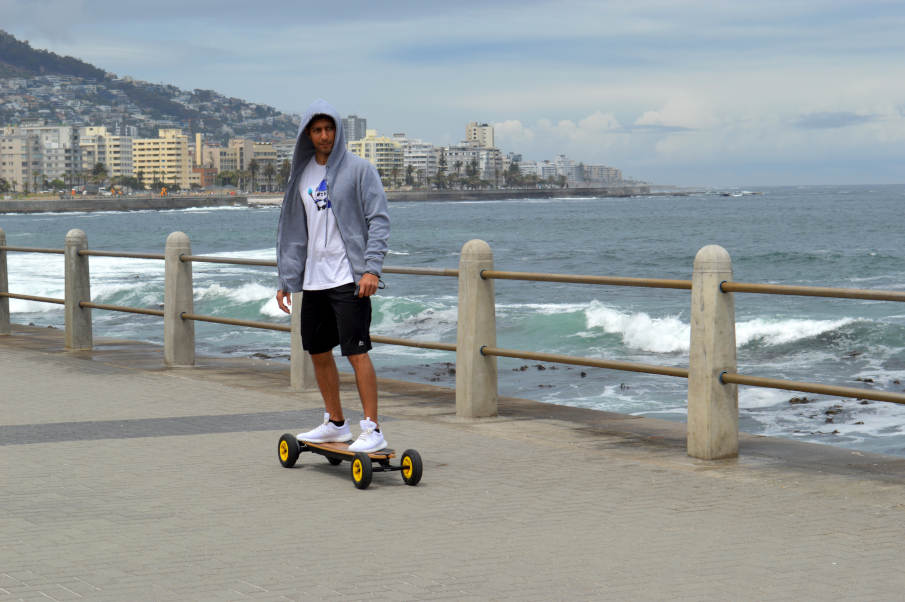 Probably the biggest factor that convinced me in the end was going to their office and speaking to Rowan and test riding the boards, both the all terrain and the street wheels. That really sealed the deal for me. This is an absolute must, you should test ride the boards before you make such an investment.
So is it worth it?
So in the end I did go back and forth thinking it was a bit too much money to spend on an electric skateboard, but eventually got it and I am extremely happy with it. It's a lot of fun and quick and easy to get around. A few things to remember is to always be careful, ride safely, don't get cocky and wear a helmet 🙂

If you're looking to get an Evolve board in South Africa, click here Shop Evolve! Use CODE: Evolve x Nishal for R750 off your purchase 🙂
View this post on Instagram
View this post on Instagram
You May Also Like: