Quick Stats
Name: Ninos Sarkis
Age: 24
Height: 5'5
Competition weight: 79 Kg
Current weight: 82 Kg
Current city: Hamilton, Ontario, Canada
Occupation:  Teacher
How long have you been training consistently for and how did you get into this lifestyle?
My childhood was an active one. I enjoyed riding my bike and playing neighbourhood games such as nikki nine door and chase. I started playing hockey at the age of 5, soccer at 8, wrestling at 16 and developed quite a physique for myself during those years. This physique was the foundation for my bodybuilding career.
In high school i played soccer and wrestled. I had a vast group of friends and was pretty popular with everyone. I did the usual high school party routine and really enjoyed my time in Brebeuf.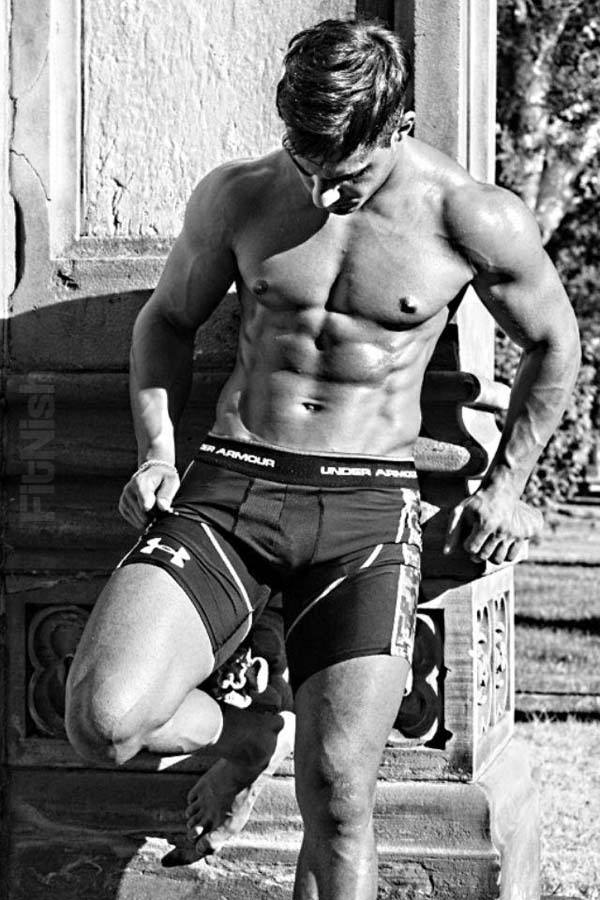 It was in grade 12 when I joined my first fitness class. I never took it serious until i started to see results and getting a few compliments from friends and family. After grade 12 i had no money to get a gym membership so I started training in a basement with an old friend of mine, Loudon Ehler. This is when i discovered bodybuilding. Every day i would cycle to his house to get a few hours of training with him and feel that pump i would always be craving for.
"Before every workout we would sit and watch videos of all the bodybuilders like Arnold, Jay and Ronnie and it was then where i said i wanted to be just like them."
At the beginning of 2011, I said to myself that this would be the year that I would compete and make a name for myself in bodybuilding.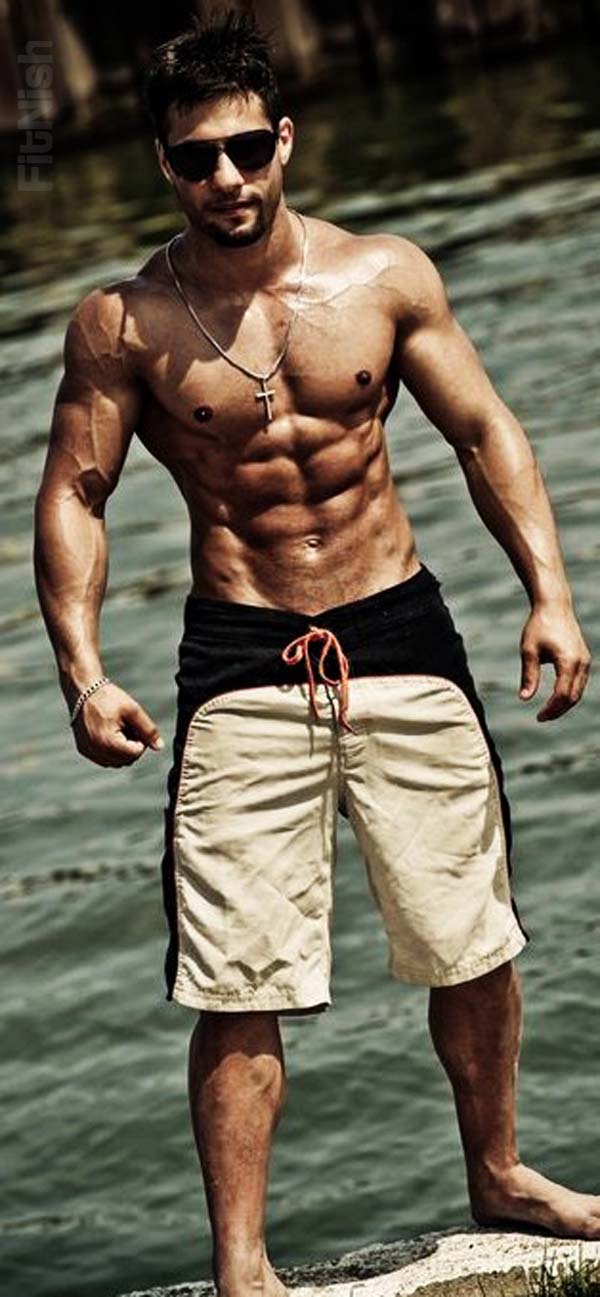 What do you love about it and what keeps you motivated?
What gets me motivated and focused to keep training is the feeling I had at my very first show. After all those months training for it and stepping onto that stage for the very first time was just ….speechless.
"I am addicted to the lights on the stage and the crowds cheering."
Also let's not forget every athletes favorite source of motivation, YouTube!
What competitions have you competed in and your placing?
2011 Season
Henderson Thorne classic, lightweight,  2nd
Provincials,  welterweight, 3rd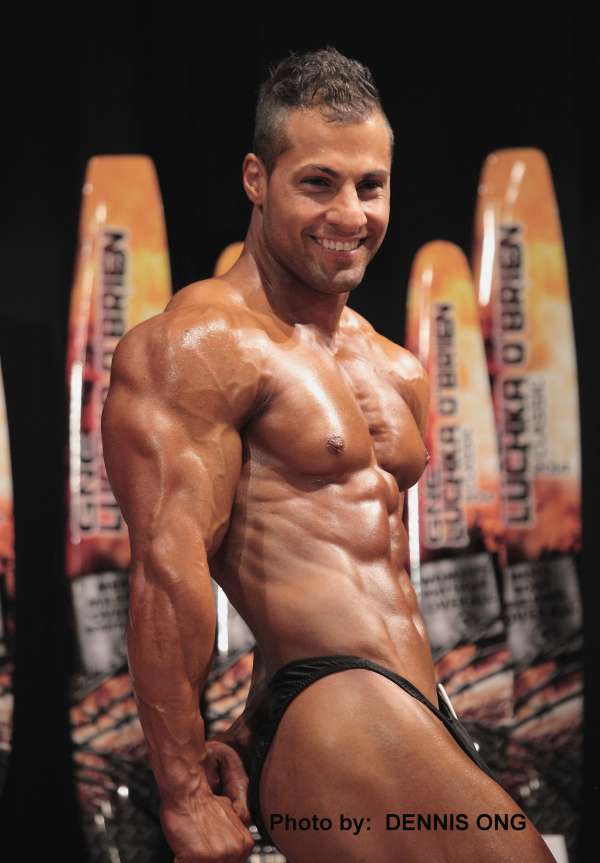 Tell us a bit about your journey leading up to your first competition.  What was the best part of doing it and the worst?
It was May 2011 where I said I would stop wasting my time and money partying every weekend. The morning after my hockey season was over I decided to start training for a show. Every morning I would wake up at 6am to do cardio with a mid afternoon workout, for 4 months straight. I felt so healthy and amazed of how much I was capable of doing with the dedication and focus I had. My parents were not the most supportive people about this path I was heading towards especially when I dropped out of college to pursue my dream to be on stage. But then again I wouldn't be doing what I love now if it wasn't for that hard decision I made. This dream made me fall in love with cooking and led me into a new direction of education in the culinary arts world which compliments my everyday life.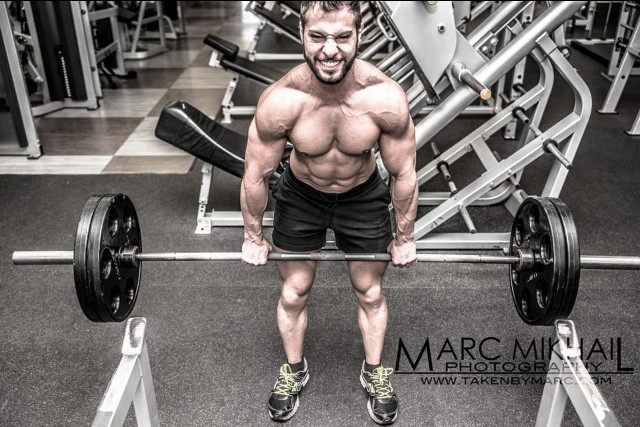 What are your future plans?
My goal is to get on stage at the April shows and compete as a middleweight. I want to dominate that category and it can be a huge advantage with my height being at only 5'5. As for other future plans, I am educating myself to be a culinary teacher and hope to teach high school students the proper way to cook, eat and live on a healthy plan.
Take us through an average day of yours:

Well it's hard to say what my average day is because it's always changing. Depending on the time of year I'm either in school or working.
Either way…
8am – Wake up( I have 2 meals before gym)
10am – Gym
11:30 – Home, Ice shower and then a post workout shake
12:30 – Post workout meal
1:00 – I will take a couple of hours on working with my trainees, replying to emails and researching.
The rest of the day is just a lot of resting, watching cooking shows and allowing my body to recover for the next day! Also either working or in school.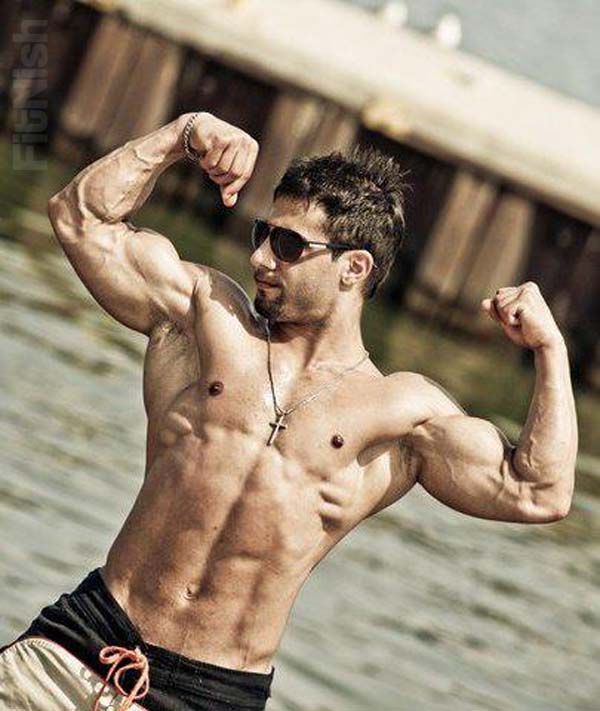 Give us a brief description of your philosophy on your diet, pre contest and during the off season.
My Off season diet usually weights in at about 4500- 5000 calories.
Off season daily meals:
8 eggs(2 whole), steak, oats, fruits
Tuna, greens, Orange juice
Pre workout shake
Post workout shake
Pasta, 2 whole wheat bread slices
Chicken, rice, greens
Chicken, rice, greens
Anything I want! (cheat meal)
4 Eggs, almond butter, shake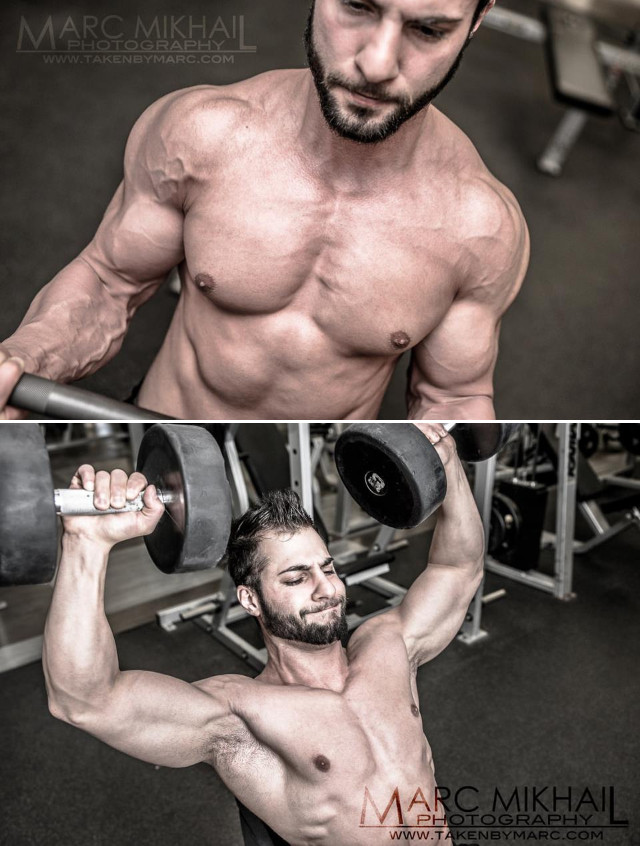 My Pre Contest diet usually weights in at about 3500-4000 calories.
Pre contest daily meals:
8 egg whites, steak, oats, fruits
Tuna, greens
Pre workout shake
Post workout shake
Chicken, rice, greens
Chicken, rice, greens
8 egg whites, almond butter
Both off season and pre contest diets are pretty much similar to one another which I like. My off season I don't mind how much I am putting on my plate where as my pre contest diet I will have everything weighed up to the exact number I need! And as you can see on my off season I have a cheat meal every day since I am in growing stage where on my pre contest diet I will only have a cheat meal once every week usually the night before a big workout like my legs!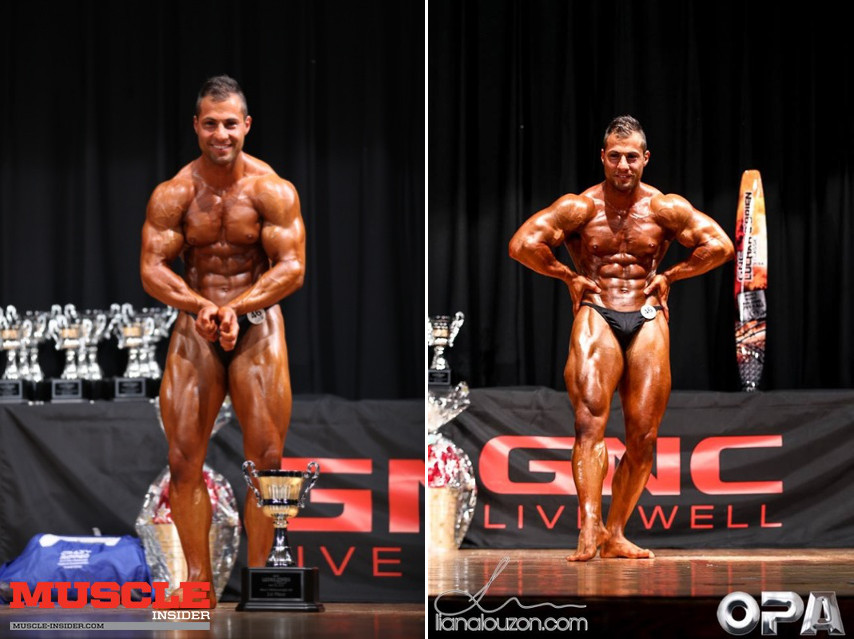 Being a qualified chef, with the ability to create amazingly rich dishes and desserts, how do you avoid giving in to any cravings that you get and whipping up a great treat?
I was never really into cooking/baking and my mother couldn't keep up with making my meals separate than the rest of my family during my shows. So my mother taught me how to cook and I started to love it and as time went by I started to teach myself amazing dishes to keep my everyday dieting so tasty! Honestly it is hard to keep away from all those deserts I make in the kitchen at work but you get use to it when it's an everyday thing. A lot of people ask me to create a dish they eat and then enhance the flavor in it to make it much more delicious. So in the near future I will start to give back to people by creating videos on YouTube how to cook healthy delicious meals for breakfast, lunch, pre/post workout, dinner and late night snacks.
What supplements do you use if any?  And do you have a favorite brand?
Vitamins- A,B6-12,C,D,E, Fish Oil, Multi
Other than that I am all about the Herbalife 24. I use all 7 products and it's by far the best supplements I have taken and it keeps me going strong!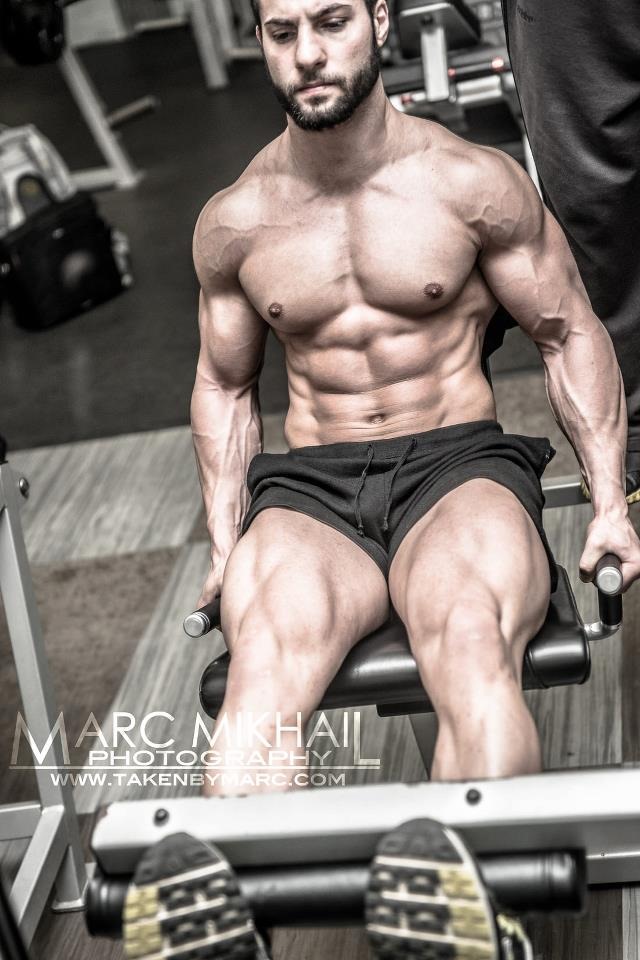 Give us a brief description of your philosophy on your training and on average how long do you workout for?
My philosophy is very much so like Arnold's, that bodybuilding is not a single-event endeavor.
"If you really want to see success, you must focus on all three components which include your training program, your nutritional intake and your mental approach."
Usually my workouts will last 1 to 2 hours depending on what I am training that day.
My training split looks like this:
Monday – Chest/arms/abs/calves
Tuesday – Back/hams/calves
Wednesday – Rest
Thursday – Shoulder/arms/abs
Friday – Legs/calves/chest
Saturday & Sunday – Rest
This programme allows me to get a lot of rest. It might not work for many people but it has worked great for me.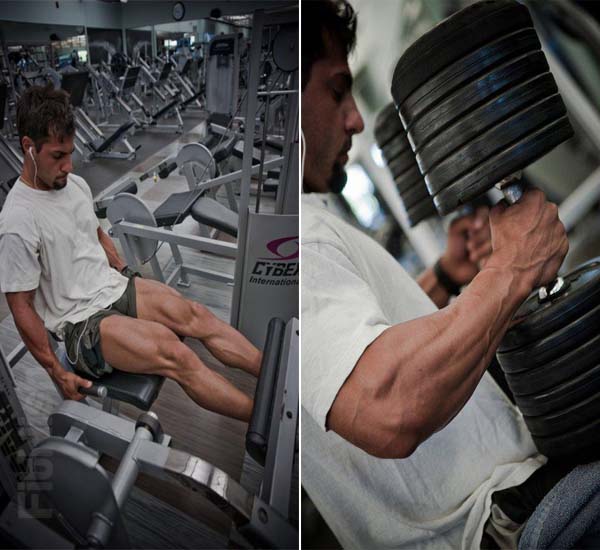 What's your favorite form of cardio?
Off Season – Morning shinny from 9am-11am of pick up hockey at a local rink.
Pre season- Stairs for 20 minutes after every workout
What would you say are the three best exercises you can do to build rock solid abs?  And your tips to achieving great abs?
Hanging knee-ins
Cable Crunches
Cable side crunches (oblique's)
These three exercises really brought my abs out to perfection. In order to get those solid abs everybody wants, you need to first understand that working them out is only 40 percent of the work!
"I tell people this all the time that eating properly will give you that extra 60 percent you need in order to have those rock solid abs. Dieting is everything and plays a huge part in the fitness world."
Always train abs to failure and make sure you're in massive cramping pain when finished and always squeeze and hold every rep.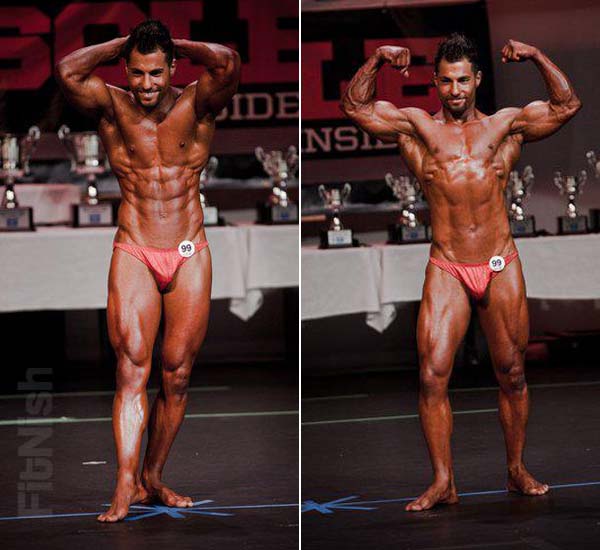 Favorite bodybuilders:
Arnold Schwarzenegger and myself haha
Which do you prefer and why.  Today's bodybuilders like Jay Cutler and Phil Heath, or the smaller more aesthetic physiques like Frank Zane.
No disrespect to jay and Phil but I'm more of a fan of Franks body. It's a lot healthier looking than the guys today. People like Zane and Arnold had amazing bodies with such huge chests and tiny waists whereas now the Olympians' chests are the same size as their waists making them look like a bunch of gorillas.
Favorite Quotes:
You're only as good as your last rep.
"The worst thing I can be is the same as everybody else. I'd hate that." – Arnold Schwarzenegger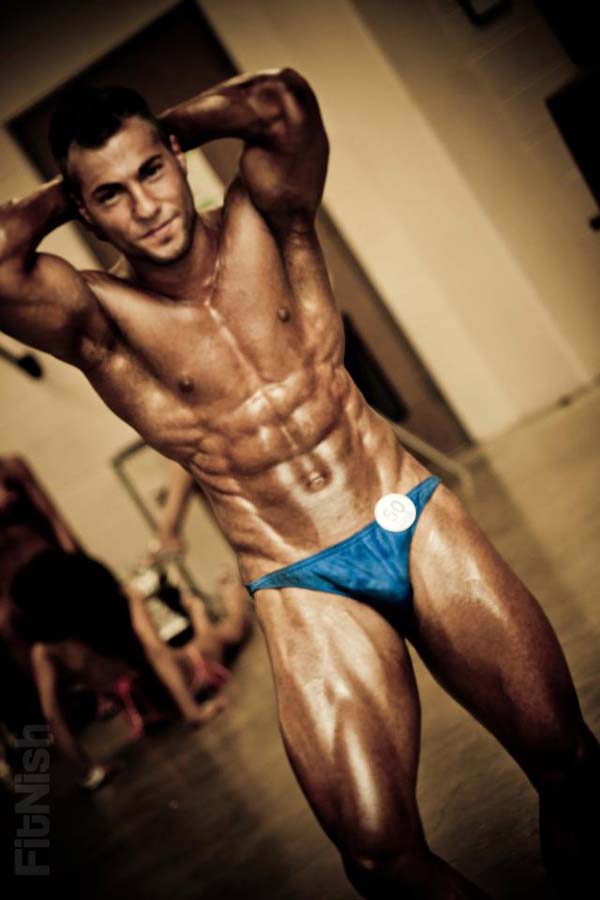 One piece of advice for someone wanting to change their lifestyle and achieve their ideal physique?
Stay dedicated, stay hungry, stay focused and become the animal that lays beneath your skin!! Here is a quote that I love that goes good with this question you're asking me.
"No citizen has a right to be an amateur in the matter of physical training… what a disgrace it is for a man to grow old without ever seeing the beauty and strength of which his body is capable" — Socrates
It's never too late to change!