The recipe I'm going to share today consists of tofu, cabbage and chili paste. You can enjoy this dish with brown rice or farro, depending on what you like more.
Preparation Time: 1 Hour
Ready In: 6 Hours
Ingredients:
For Tofu & BBQ Glaze: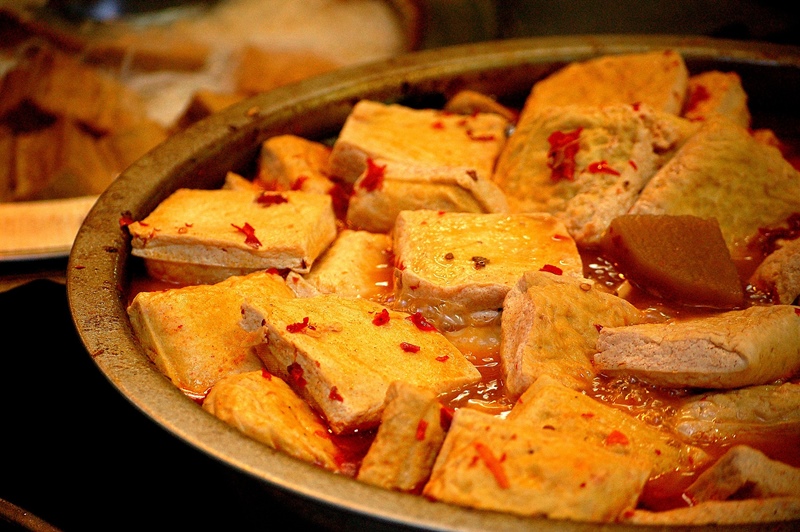 1 14- to 16-ounce package extra-firm water-packed tofu, drained
2 tbsps. rice vinegar
2 tbsps. chili powder or paprika
2 tbsps. gochujang
¼ cup reduced-sodium soy sauce
¾ cup scallions, finely chopped
2 tbsps. fresh ginger, minced
2 tbsps. garlic, minced
½ cup red onion, finely chopped
3 tbsps. peanut oil, divided
2 tsps. molasses
2 tsps. white miso
1 tablespoon honey
1 tablespoon toasted (dark) sesame oil
2 tbsps. water
For Cabbage: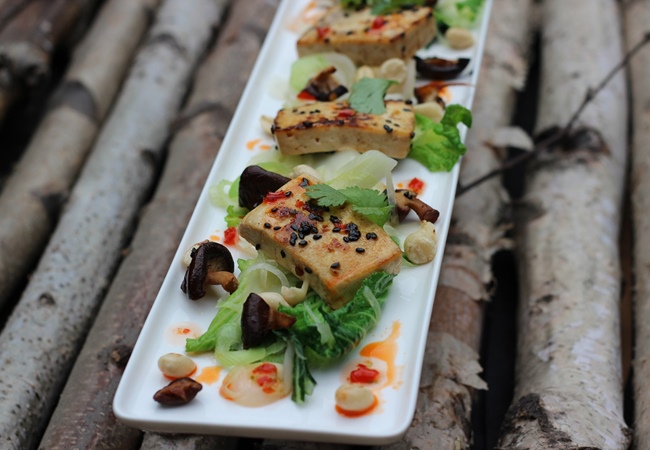 12 cups thinly sliced cabbage
2 tbsps. toasted sesame seeds, divided
2 tbsps. toasted (dark) sesame oil
1½ + ¼ cups sliced scallions (2-inch pieces)
2 tbsps. peanut oil
3 tbsps. reduced-sodium soy sauce
Method:
Start off with the preparation of Tofu for which, you will have to cut tofu crosswise into eight equal pieces.
Press those pieces for 1-4 hours.
Now comes the preparation of barbecue glaze for which, you will have to take a small skillet and add 1 tbsp., peanut oil in it. Add chopped onion to the skillet along with ginger and garlic and stir everything over medium heat. Take the skillet off the heat and add scallions, vinegar, molasses, gochujang, 1 tbsp., sesame oil, miso, honey, chili powder, and water.
Mix all the ingredients well and then, transfer them to a medium bowl. Keep the bowl in the refrigerator.
In order to marinate tofu, you need to spread 1 tsp of barbecue glaze on each side of tofu pieces. Place the pieces in the baking dish, cover the dish and place it in the refrigerator for four hours at least to a maximum of one day.
Now comes the grilling part, so preheat the grill to medium heat. Brush peanut oil on both sides of tofu pieces. Oil the grill rack as well, and then, place tofu pieces on the grill. Keep the pieces on the grill for 4-5 minutes or until they become lightly charred. Transfer the pieces to a plate.
Now, you will have to prepare the cabbage for which you will have to take a small bowl in which you will add sesame oil and soy sauce. Take a carbon steel wok now (preferably flat-bottom) and add peanut oil in it. Heat the oil until it becomes very hot. Add scallion pieces into the wok and stir for 2-3 minutes or until the scallion pieces become softened. Now, add cabbage to the wok and cook for 2-3 minutes or until the cabbage becomes wilted. Now, add this mixture to the mixture of soy sauce and sesame seeds.
You can now transfer the cabbage to a platter, and place grilled tofu on top. Drizzle BBQ sauce on tofu and garnish the entire recipe with sliced scallions and remaining sesame seeds and sauce.
Author Bio:
Monica Henin, the author of this amazing tofu recipe has written a countless number of blogs and articles. Her areas of expertise are healthy recipes and food tips, and by reading this post, you can clearly make out why she is called an expert. Check out more of her amazing work on Addonkitchen.com
You May Also Like: